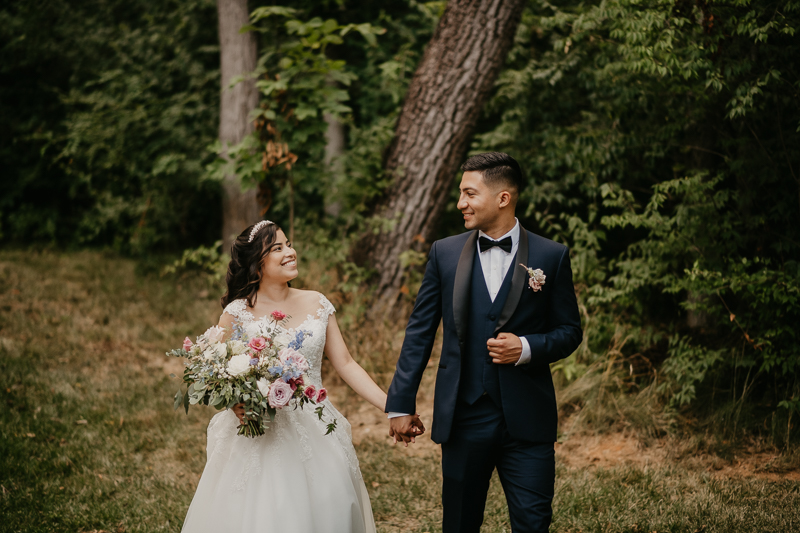 Wedding Photographers in Virginia
Oh my gosh, where do I start with Luisa and Steven's summer wedding day! From their florals from Bee Inspired Events to the stunning chandeliers of their reception area - it was all amazing. Their venue, Historic Rosemont Springs, really took a lot of the stress that a couple could feel on their day, and negated it completely. Making sure that Steven and Luisa were well taken care of and that everything went off without a hitch. I mean, I can't say enough wonderful things about the Rosemont Springs coordinator, Monica. She expertly kept the event running smoothly even after a sheet of rain moved through that required her and some of the guests to get soaked clearing the ceremony space. I think the greatest thing about all weddings is how every single one is different. For Luisa and Steven, their day included a beautiful church service with readings and hymns from their church leaders and family members. It was something that we had never seen before and it was so incredibly unique. Luisa and Steven, thank you both so much for allowing us to witness your beautiful day. Your day is one that we will remember for a lifetime! We are so excited for this next chapter in your lives that we hope includes a puppy!! :D Some cool stuff from the day! Luisa and Steven did not exchange rings during the ceremony, they instead exchanged them in private <3. They treated their guests to a gorgeous...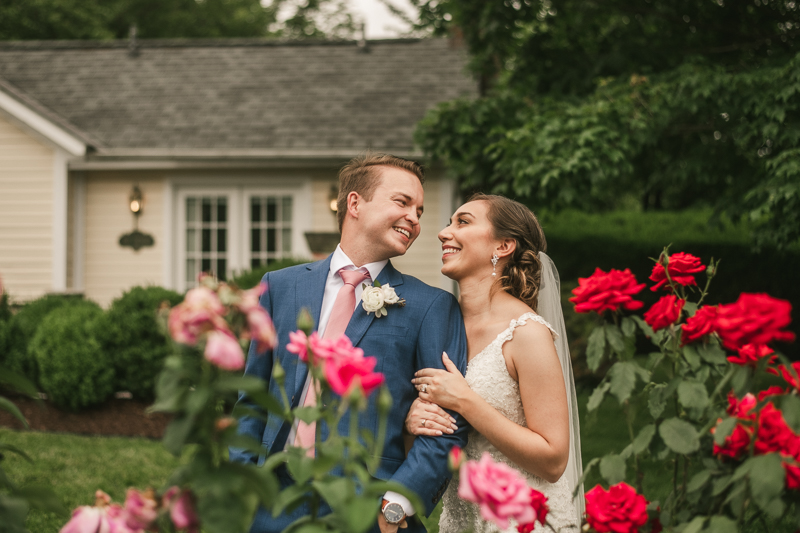 Wedding Photographers in Taneytown
Dusting off the ol' blog to bring you Christina and Kevin's GORGEOUS wedding at Antrim 1844 in Taneytown, Maryland. This was our first big wedding of 2021... the first one that truly felt normal after the year of COVID, and it couldn't have been a better day! After their big wedding turned into a "minimony" last year, their day this year was an opportunity to renew their vows and have the big celebration with all their friends and family. The day was filled with so much happiness, love, and DANCING. Seriously, I don't think we've seen a dance floor that full and with SO much energy in a long time. It was incredible to witness, and we are so happy that we got to capture it! Christina and Kevin, thank you so much for allowing us to be at your wedding celebration. You two are so wonderful, and even though the wait was probably VERY long - you did it! And with incredible style <3.  Some fun moments from the day! Kevin & Christina are high school sweethearts and met on the dance floor at homecoming! Making the dance floor a very important place for them :P. Christina choreographed her and Kevin's first dance. They received a standing ovation after that dance! Christina's something old was a beautiful gold ring from her grandmother. Kevin & Christina's grandmothers served as their flower ladies!  Christina's cousin, Faith, baked THE most beautiful cake we've ever seen...