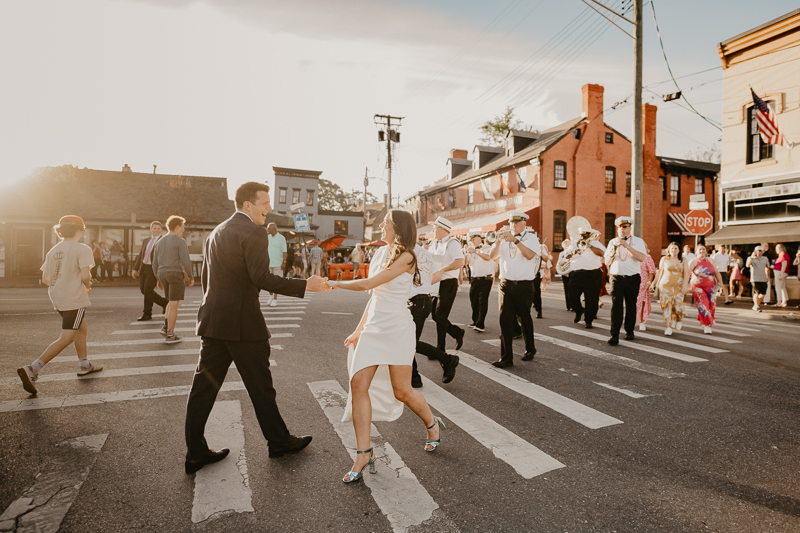 Wedding Photographers in Annapolis
I am giddy with excitement to share Sam and Bart's Annapolis wedding day today! Not only did they have a gorgeous ceremony and dinner at the William Paca House & Gardens, but they also had a brass band march them and all of their guests to the Harbor Queen boat for dancing! I don't think it gets much cooler than a giant dance party on a boat, and I think Sam, Bart, and every single one of their guests would agree! These two not only wanted to celebrate their nuptials with each other, but they really wanted to put an emphasis on the family and friends that attended. Their guests were so incredibly lovely, and while it's common to see happiness during a wedding, you could also feel it for Sam and Bart. There was an overwhelming warmth that every guest brought out for these two and it was truly such an honor to witness. Especially when we hit the Harbor Queen and everyone busted out their dance moves. When I say that the dance floor was wild - I 1000% mean it. The whole day was a blast, but getting to experience the energy on that dance floor and boat was, oh my gosh, something I will remember and try to channel for a very long time. Sam and Bart - Thank you both so much. Your day was filled with so much brilliance that I know wouldn't have been possible if you two weren't such magical and...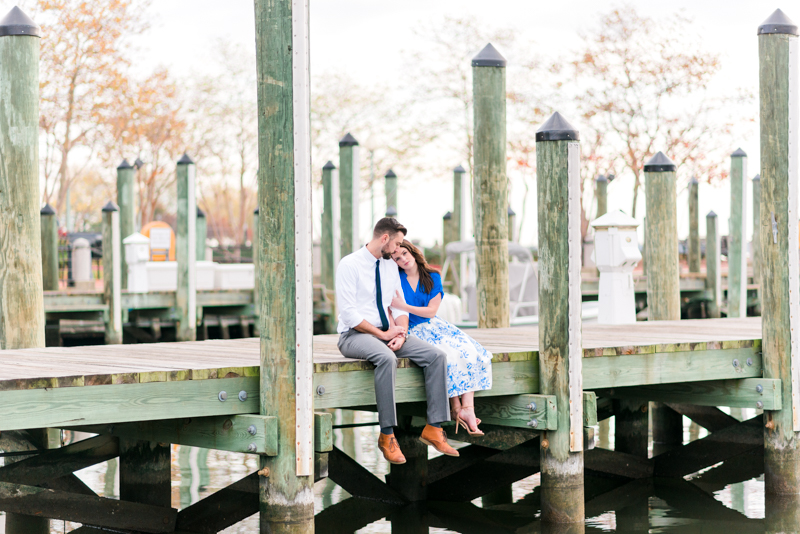 A Stunning Engagement in Annapolis, Maryland
We met up with Kati and Chris on a cool November morning at St. John's College in Annapolis. Though it was a sunrise session, these two showed up with bright smiles and a wonderful positive glow around them. They also brought along their sweet goldendoodle, Dempsey, who is so goofy and charming that you cannot help but laugh when you see him. We were just into the first few minutes of the session when the cops came and hauled us off to campus jail... Just kidding! Although we did have to take Dempsey off campus grounds, the security guard was totally nice about it and even hung around for a little to talk to us about how adorable dogs are. (Shout out to that awesome guy!) Once we stepped off campus, Dempsey he made his triumphantly adorable return for the rest of the session :). Shawn and I loved wandering around downtown with these three, chatting about how nice of a day it was and about their proposal. Kati and Chris showed us just how crazy their height difference with a reenactment of Chris on one knee (so funny!). We made stops at the State House, Ego Alley, and then the William Paca House and Gardens. There was some construction  going on out front of the house, which meant that the workers on this fall day got a nice little glimpse of romance, haha. Kati and Chris are so cute and fit together so well that they look...