Sam & Bart Paca House & Harbor Queen
Wedding Photographers in Annapolis
I am giddy with excitement to share Sam and Bart's Annapolis wedding day today! Not only did they have a gorgeous ceremony and dinner at the William Paca House & Gardens, but they also had a brass band march them and all of their guests to the Harbor Queen boat for dancing! I don't think it gets much cooler than a giant dance party on a boat, and I think Sam, Bart, and every single one of their guests would agree!
These two not only wanted to celebrate their nuptials with each other, but they really wanted to put an emphasis on the family and friends that attended. Their guests were so incredibly lovely, and while it's common to see happiness during a wedding, you could also feel it for Sam and Bart. There was an overwhelming warmth that every guest brought out for these two and it was truly such an honor to witness. Especially when we hit the Harbor Queen and everyone busted out their dance moves. When I say that the dance floor was wild - I 1000% mean it. The whole day was a blast, but getting to experience the energy on that dance floor and boat was, oh my gosh, something I will remember and try to channel for a very long time.
Sam and Bart - Thank you both so much. Your day was filled with so much brilliance that I know wouldn't have been possible if you two weren't such magical and wonderful people. You two have such a fantastic future ahead of you, and Shawn and I are so grateful that we got to capture this monumental occasion. It was amazing getting to spend the day with you both as well as with your families and friends. We adore you all so much! Cheers!
Fun stuff from the day!
Not only did Sam and Bart plan their Maryland wedding day during a pandemic, but they also did almost all of it from their home in London!
Sam's Godfather, Domingo, created all of the gorgeous florals for the day, all so incredibly beautiful, colorful, and unique!
During the ceremony, Bart's sister, Annie, performed a beautiful rendition of I Choose You by Sara Bareilles.
They had a brass band surprise their guests at the end of dinner and march everyone through the streets of Annapolis!
The dancing portion of their day took place on a BOAT! The Harbor Queen to be exact! A genius way to make sure guests don't get to dip out early...unless they literally want to take a dip 😜.
Bart wore his grandfather's cufflinks on his wedding day, which I always feel like family heirlooms are a MUST have on every special day!
Since half of the guests came in from the UK (including Bart and Sam) a chorus of God Save the Queen started as the boat came back into dock for the night. They also sang O Say Can You See afterward, but didn't get past the first verse 😜.
Sam got ready at her childhood home and we even got to include the family dog in some photos :D.
During speeches, a transformer somewhere in Annapolis blew and caught on fire knocking out the power for most of the city.
These two supported so many small businesses in their decor! Ya love to see it!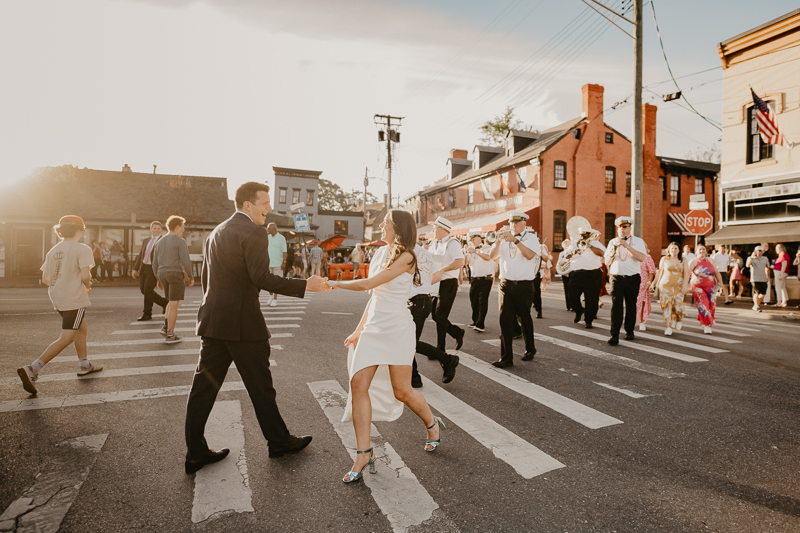 ---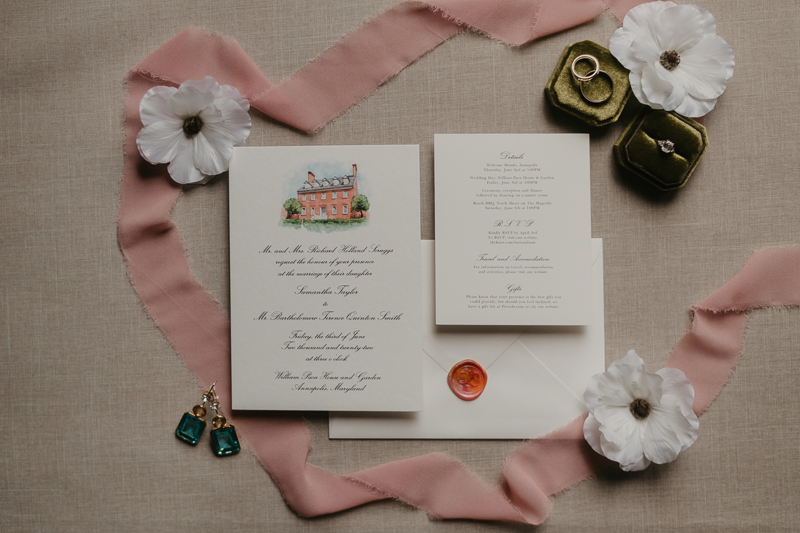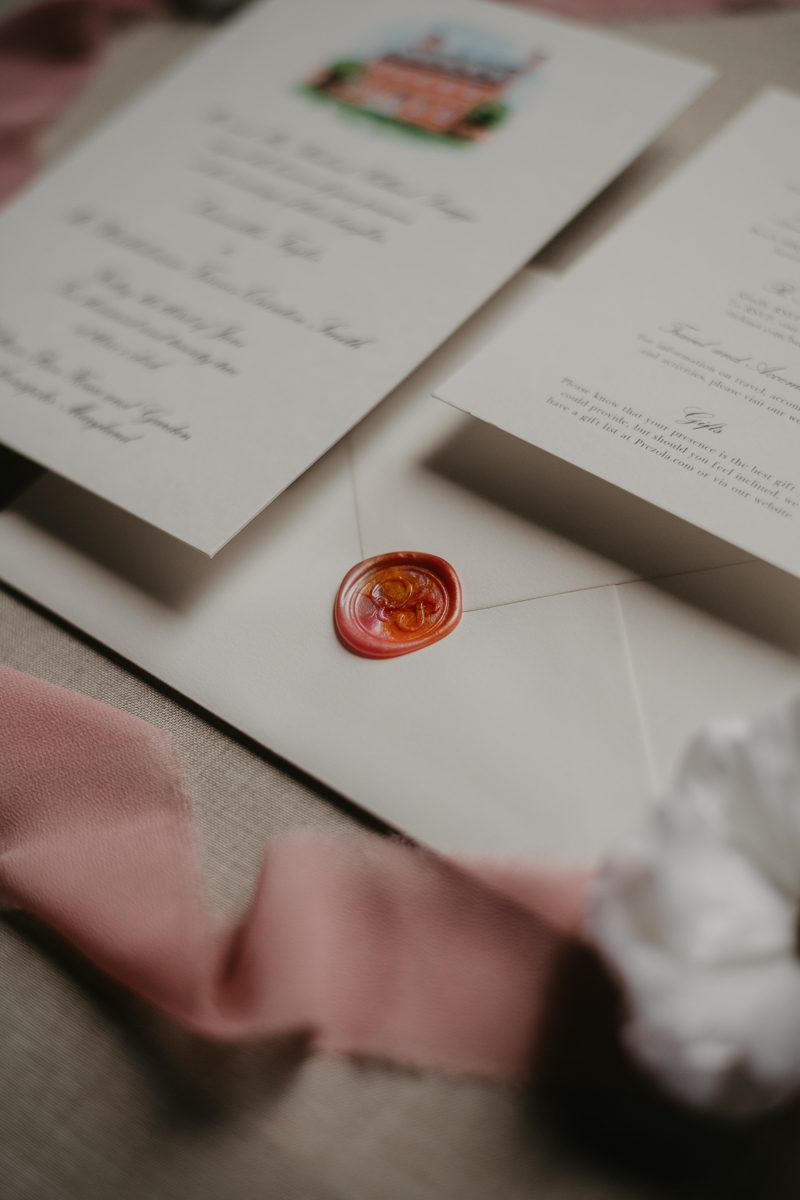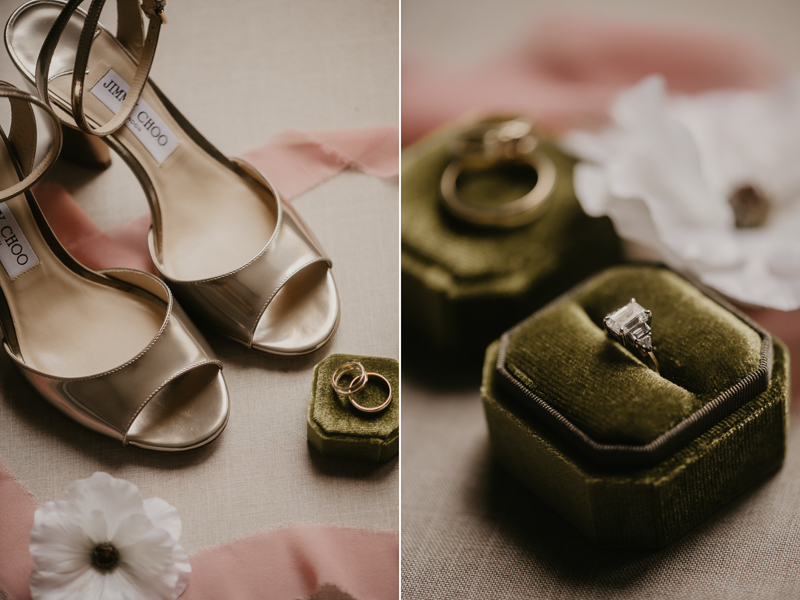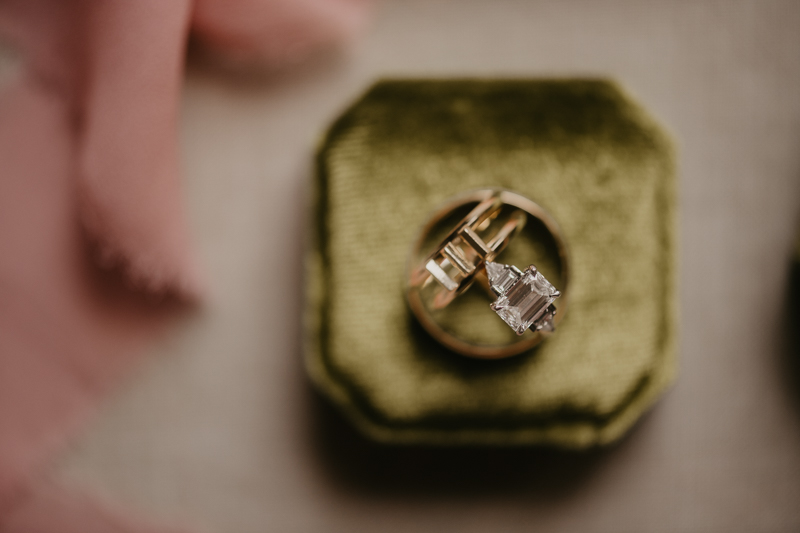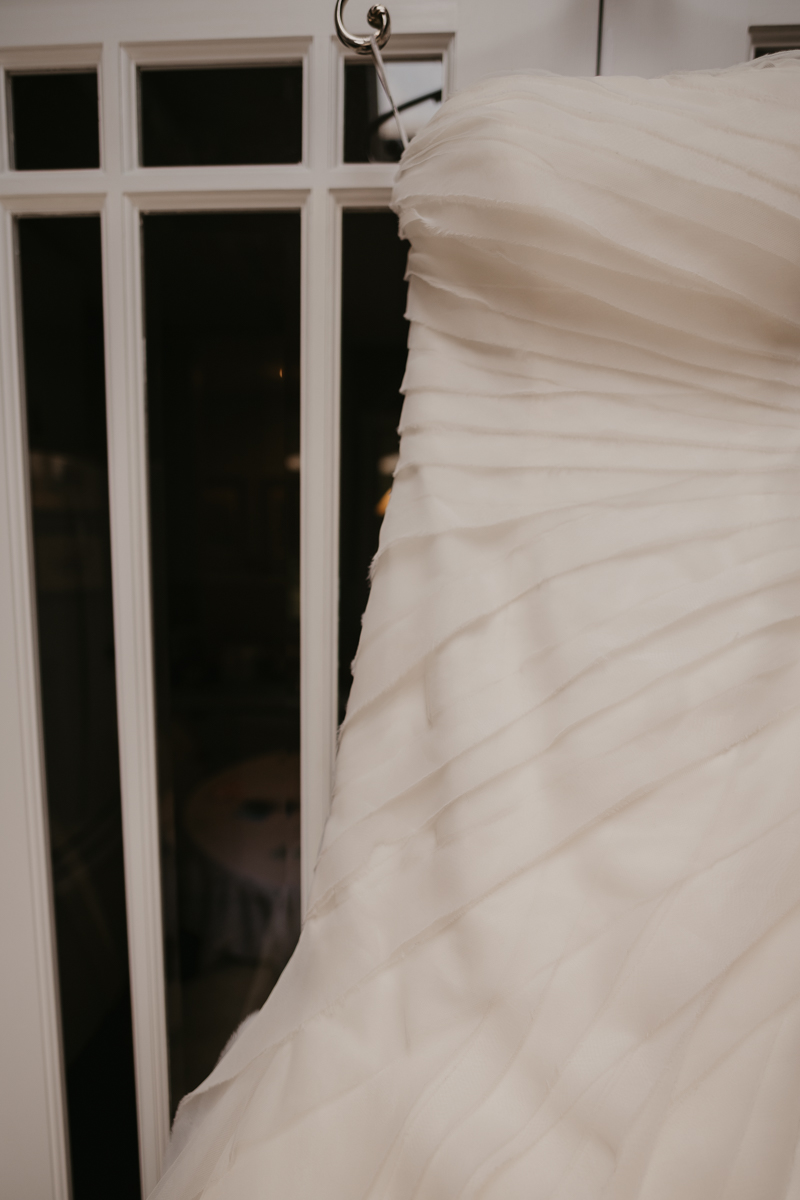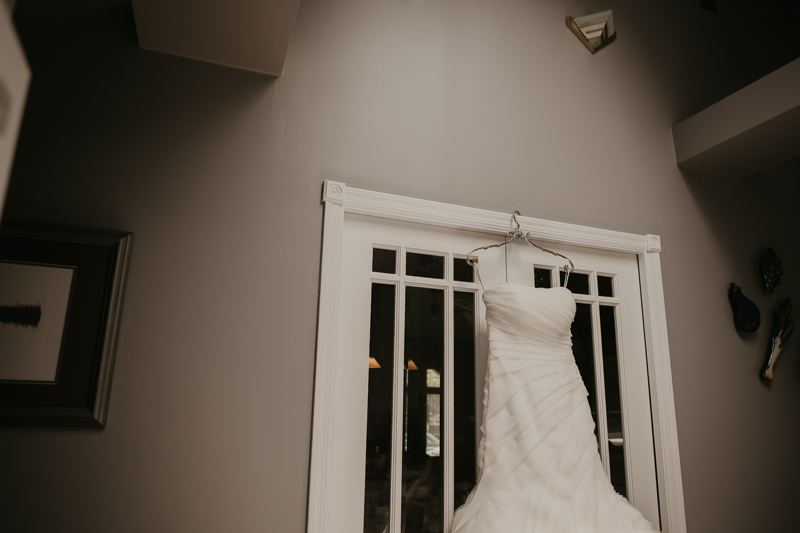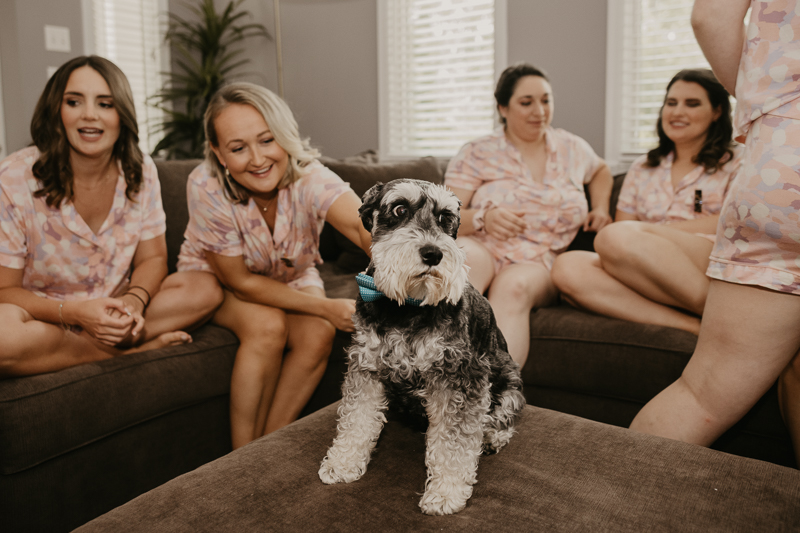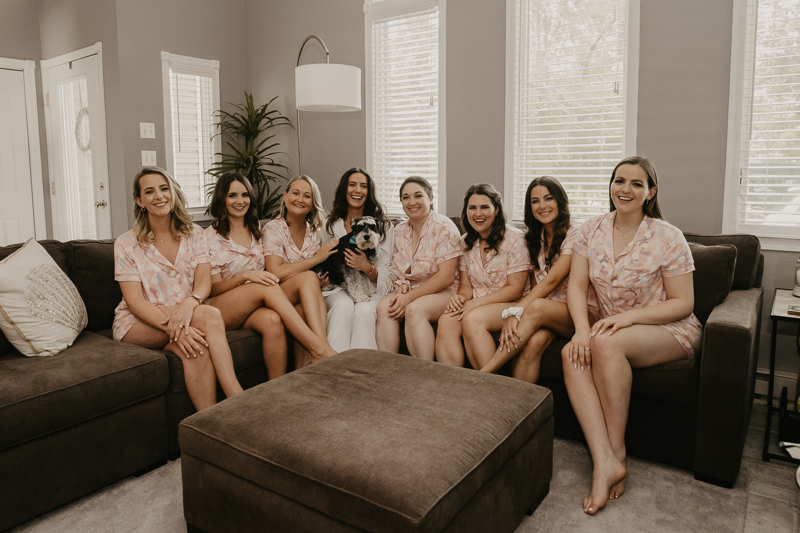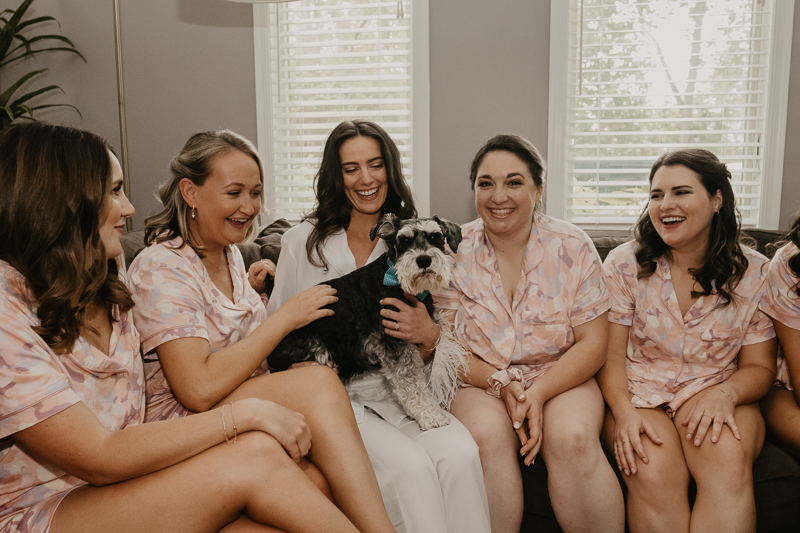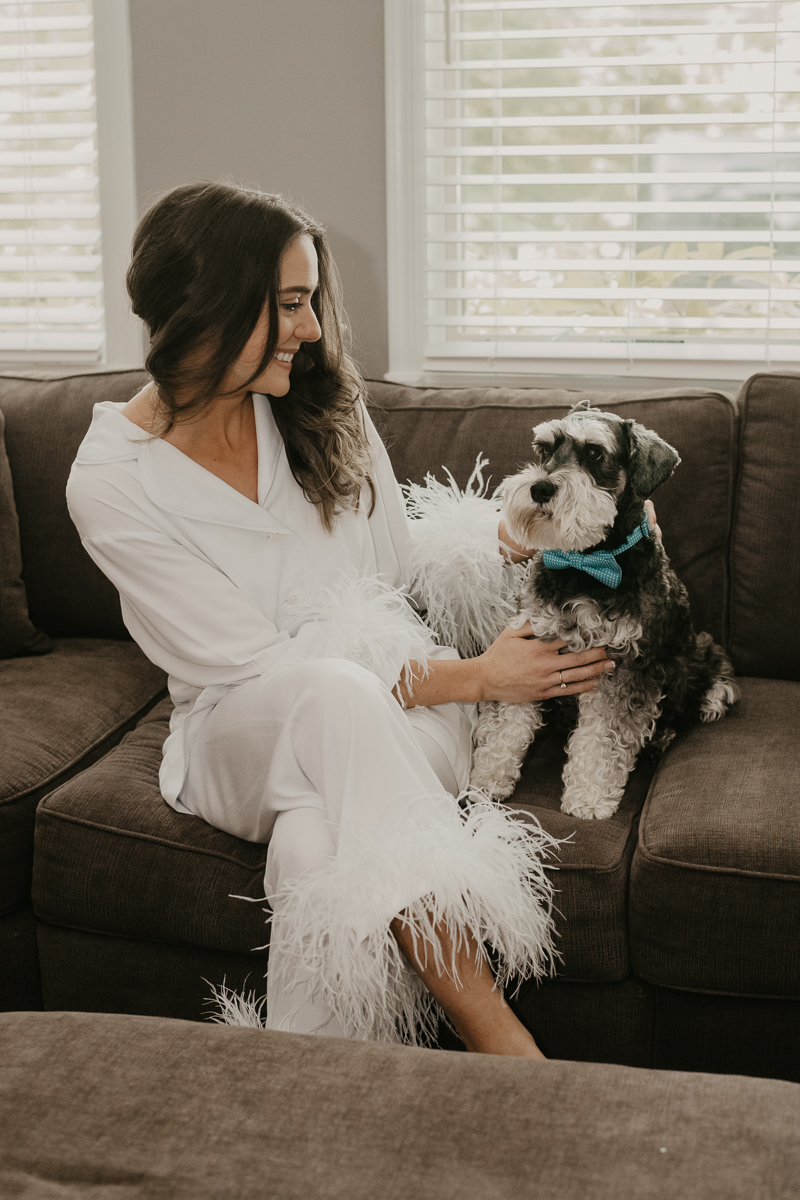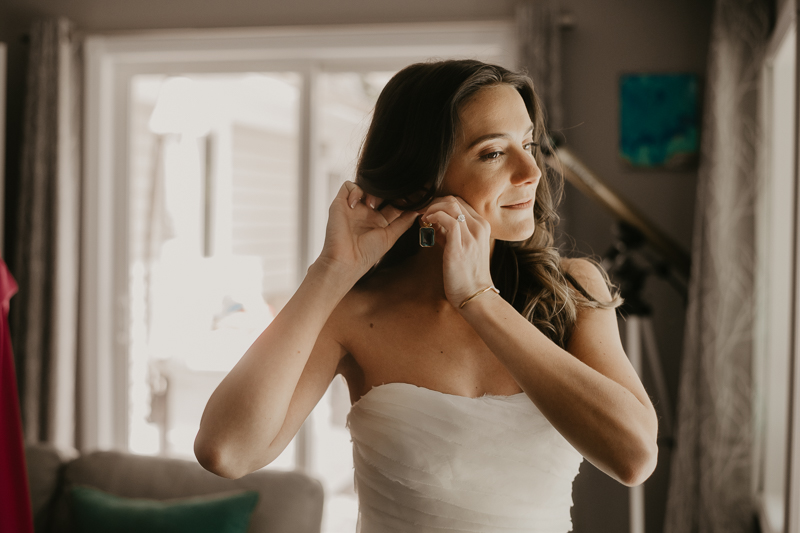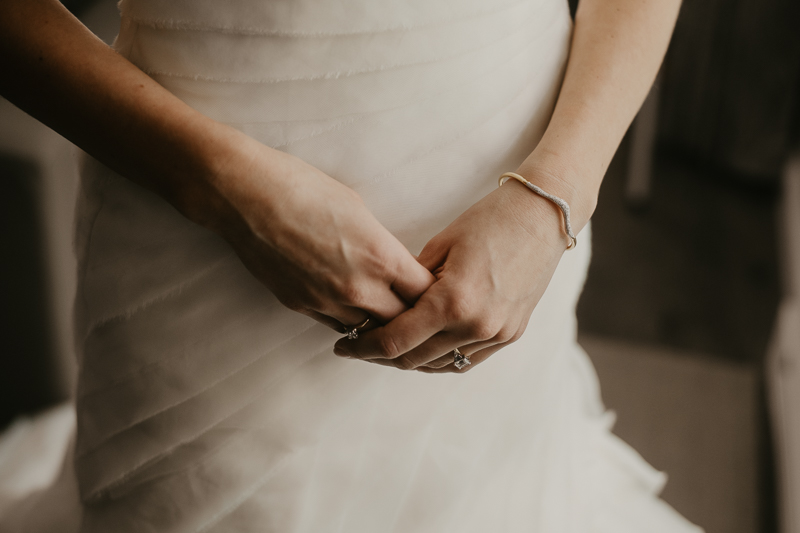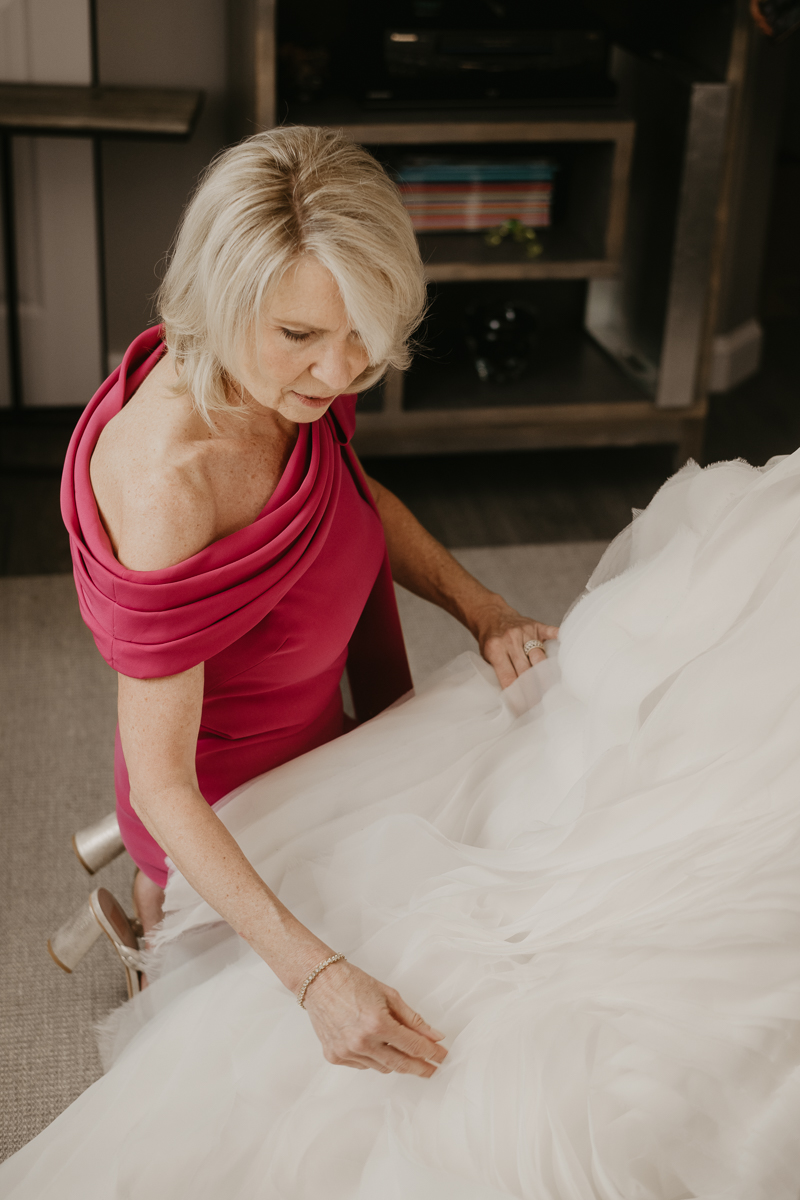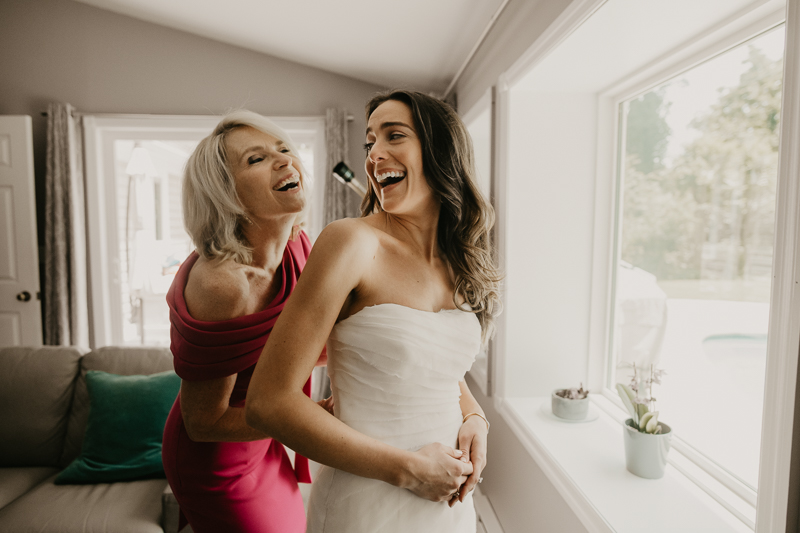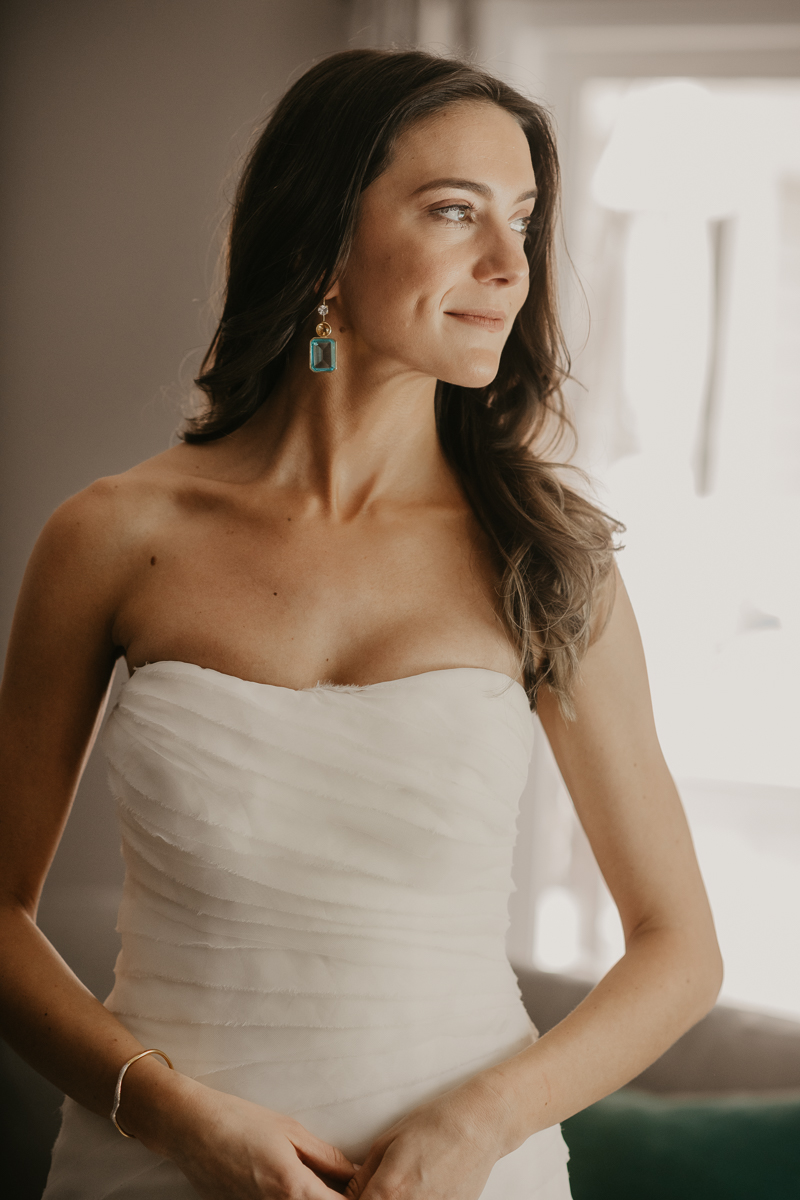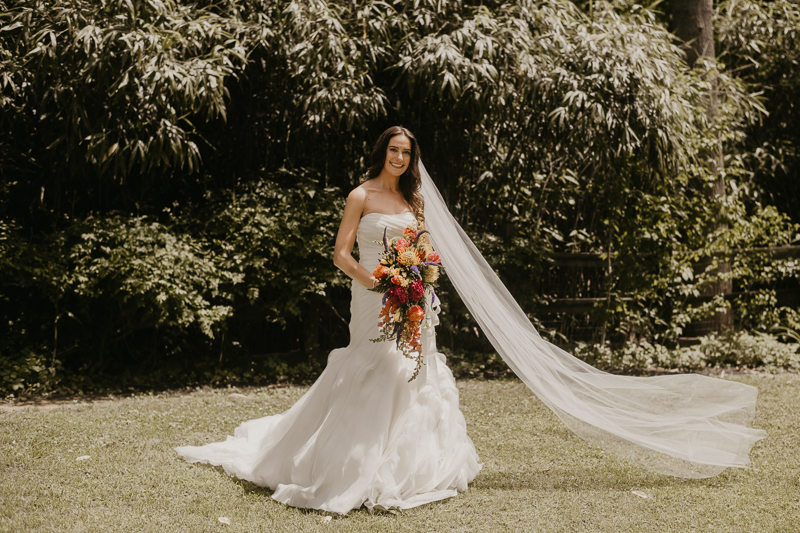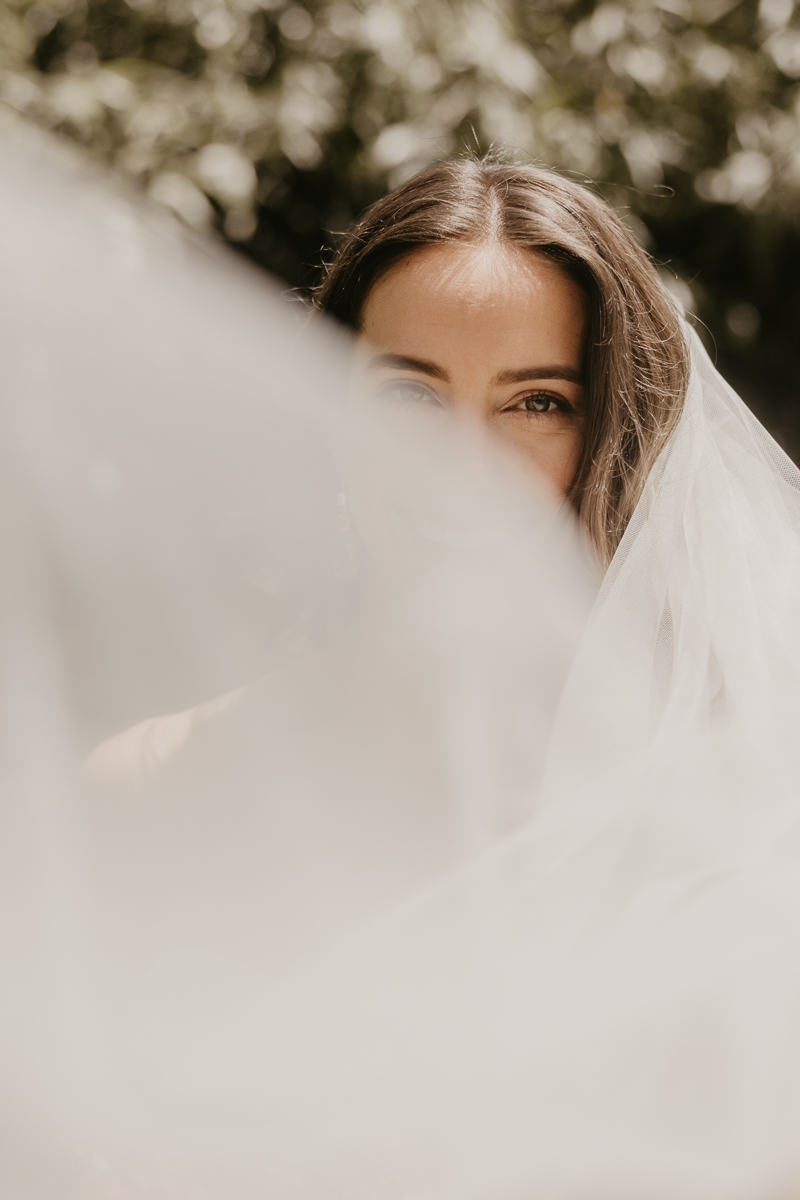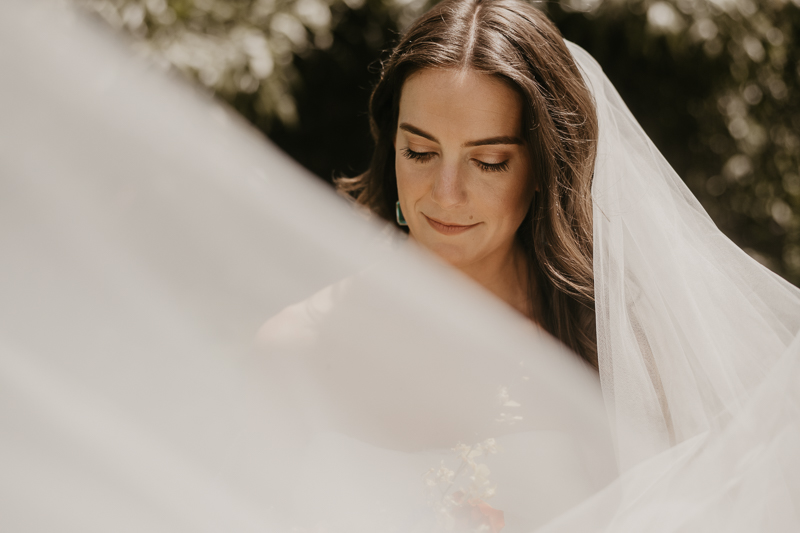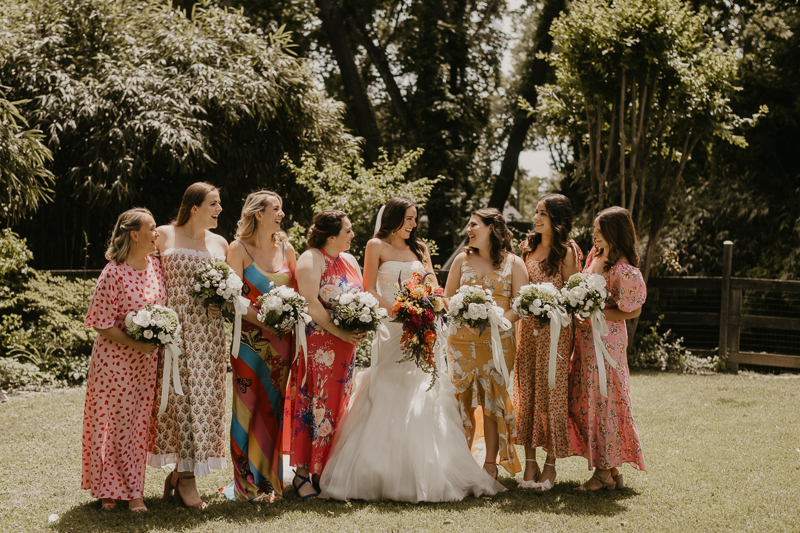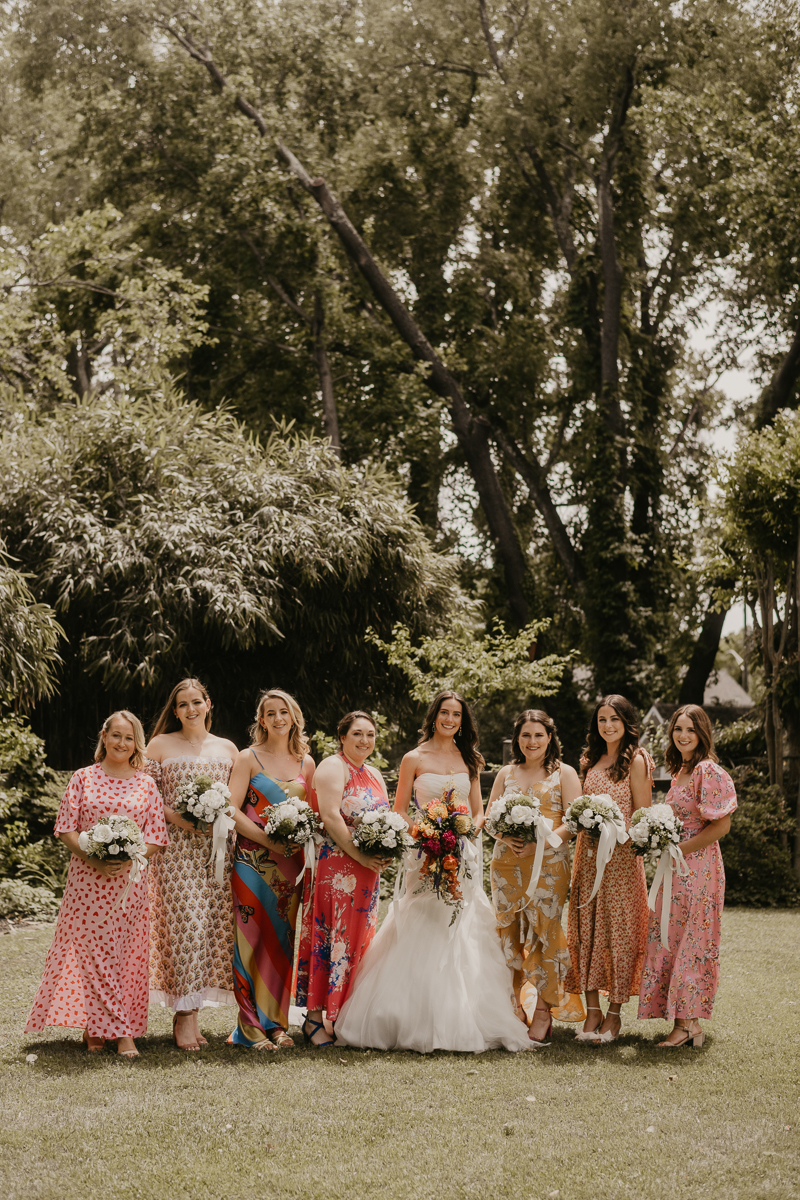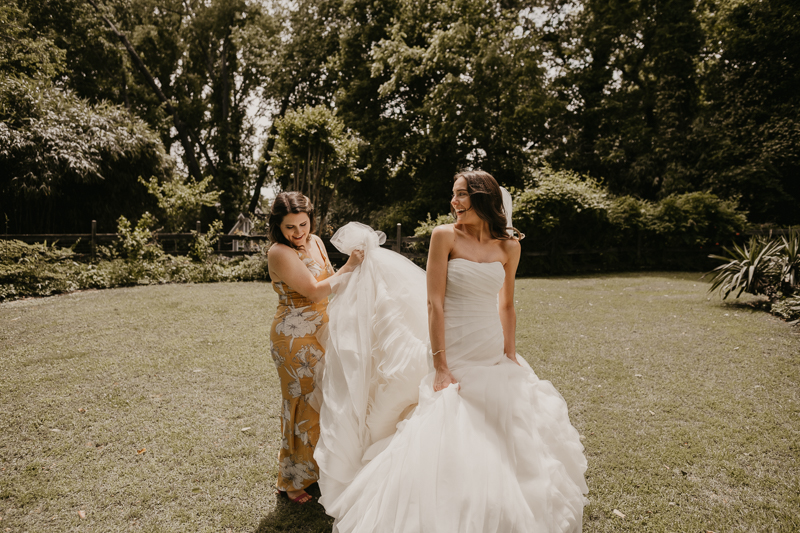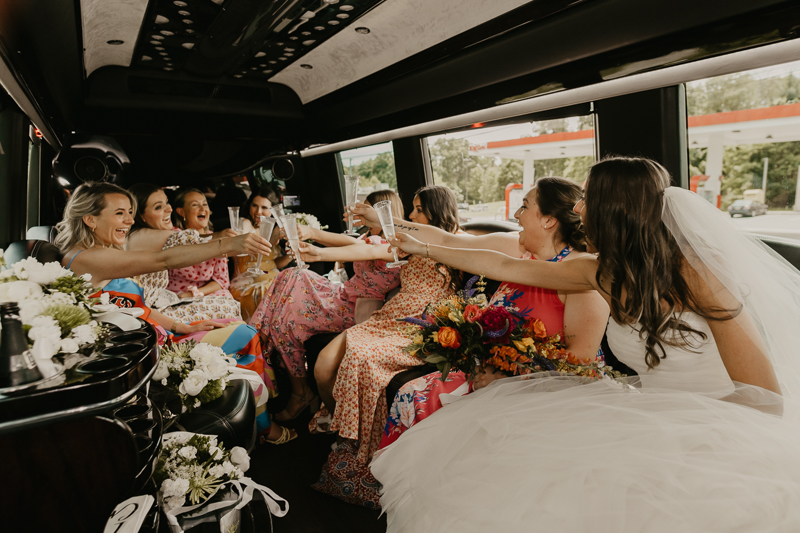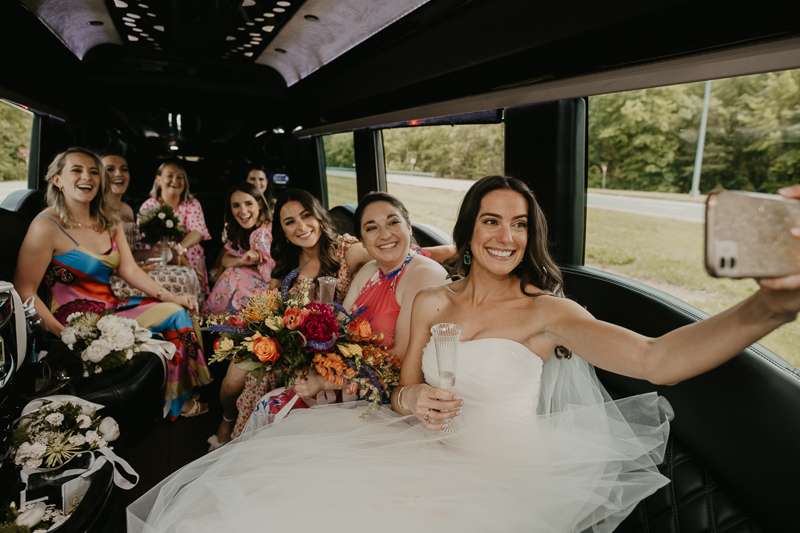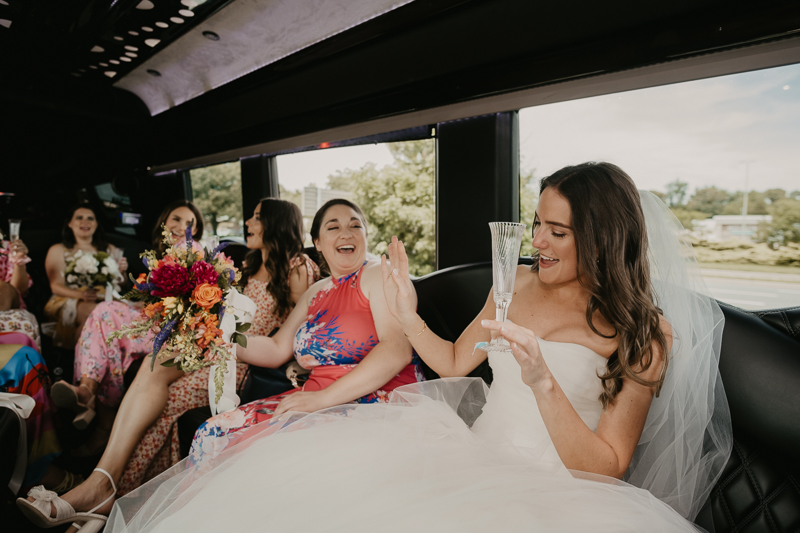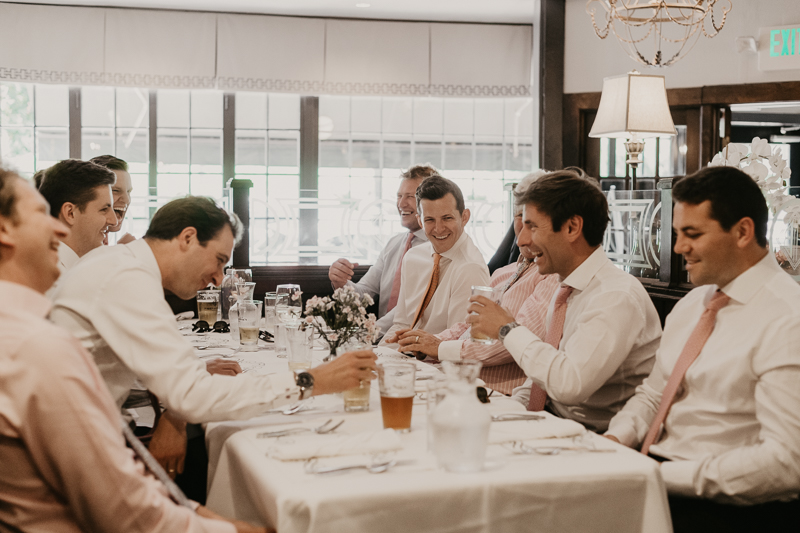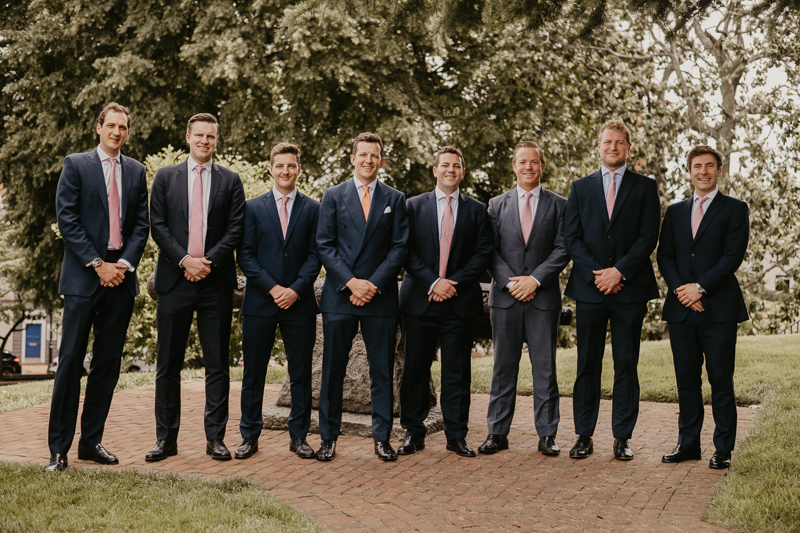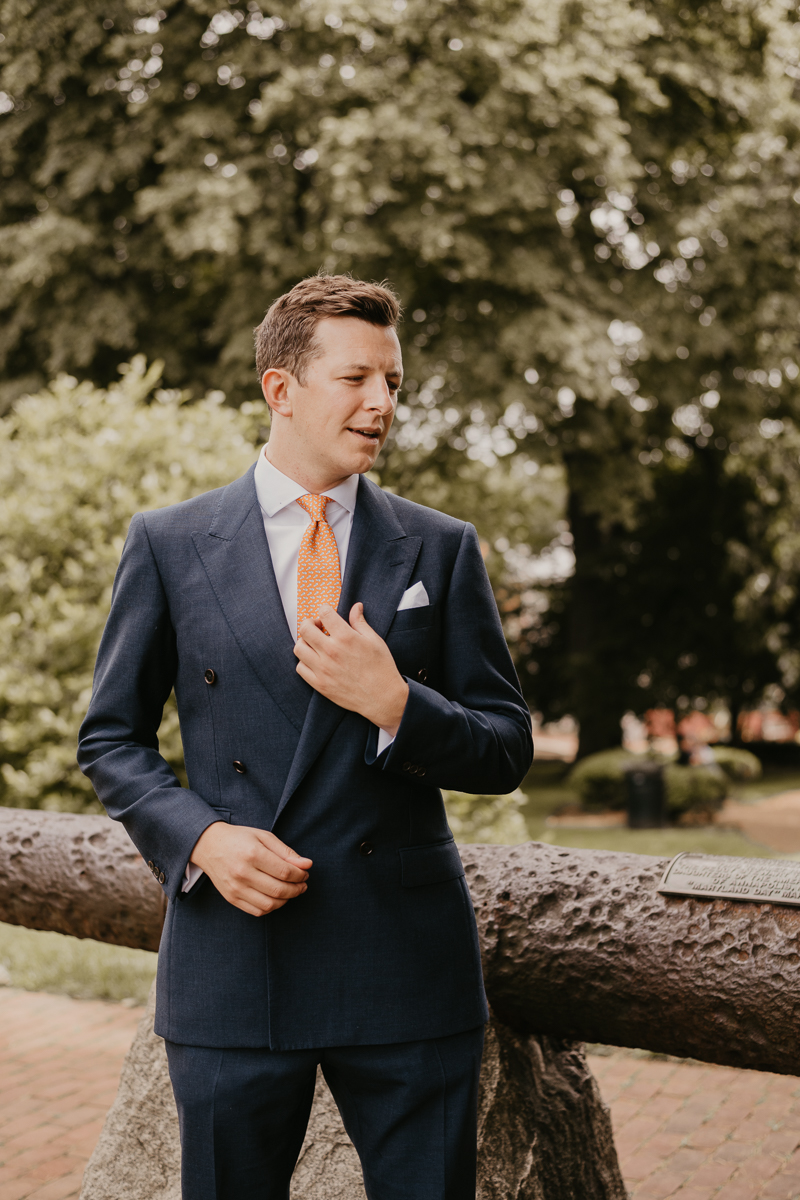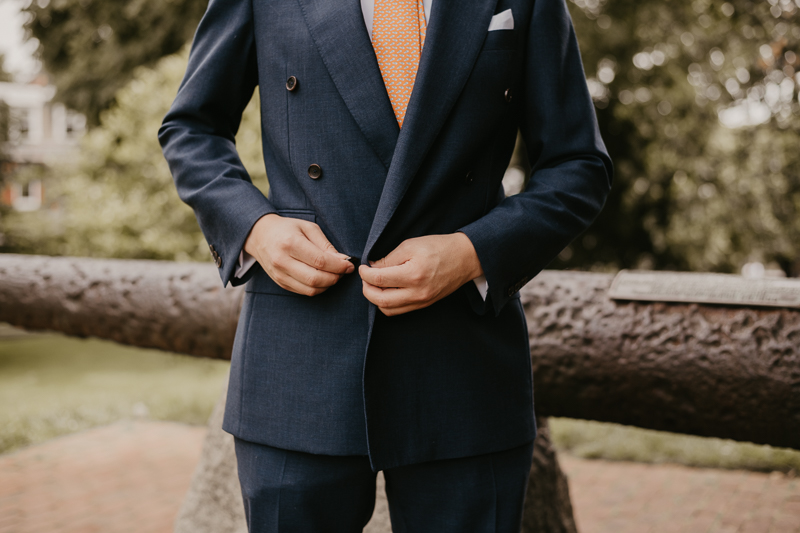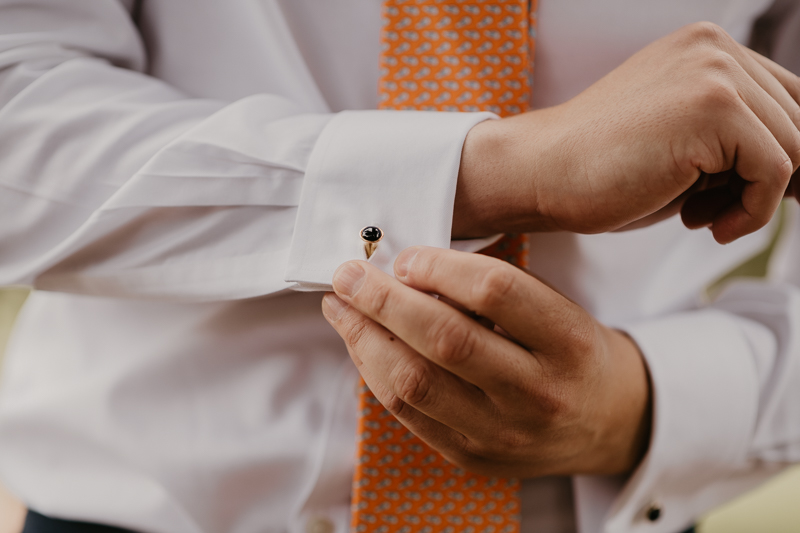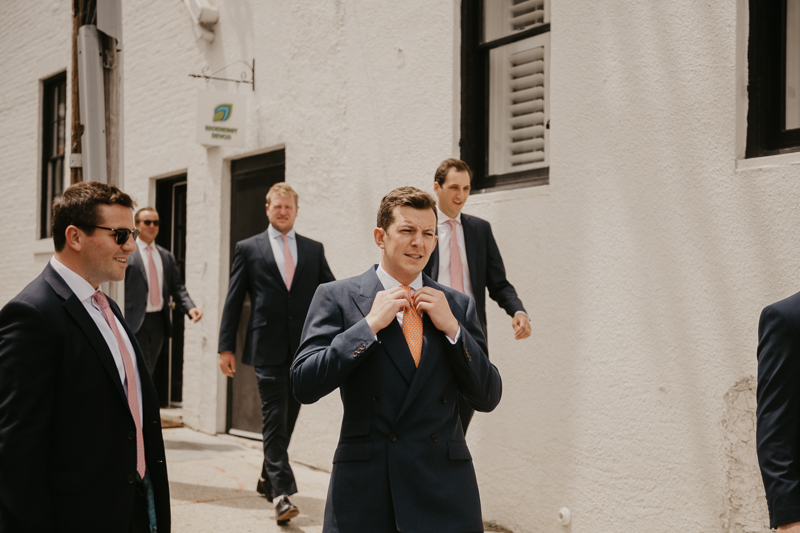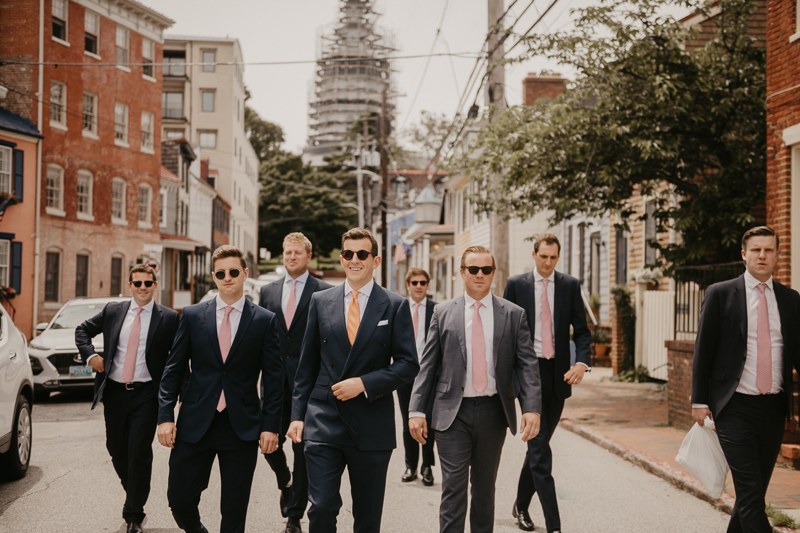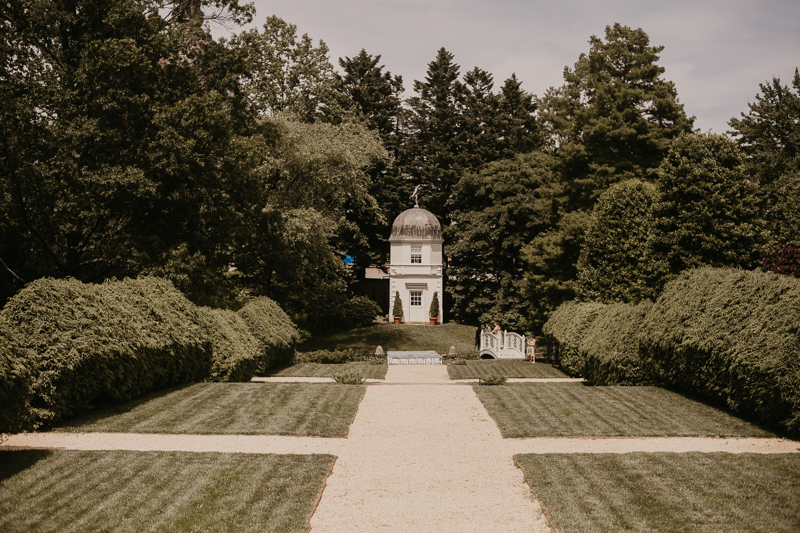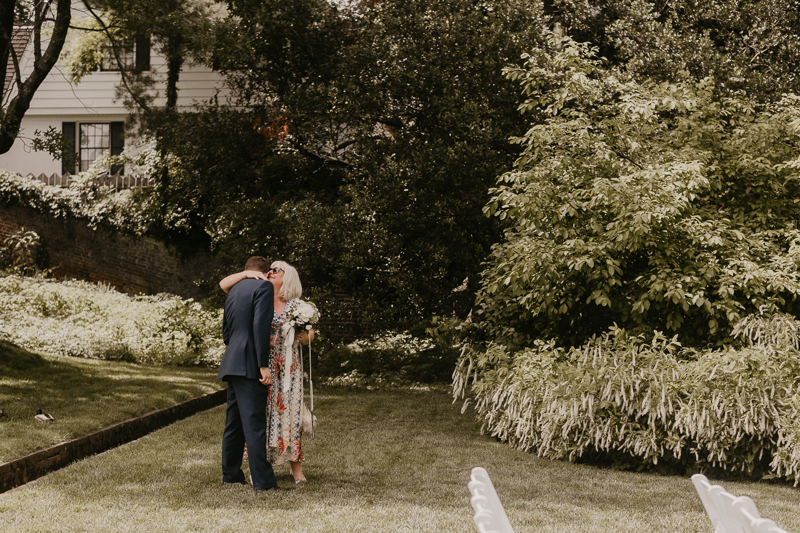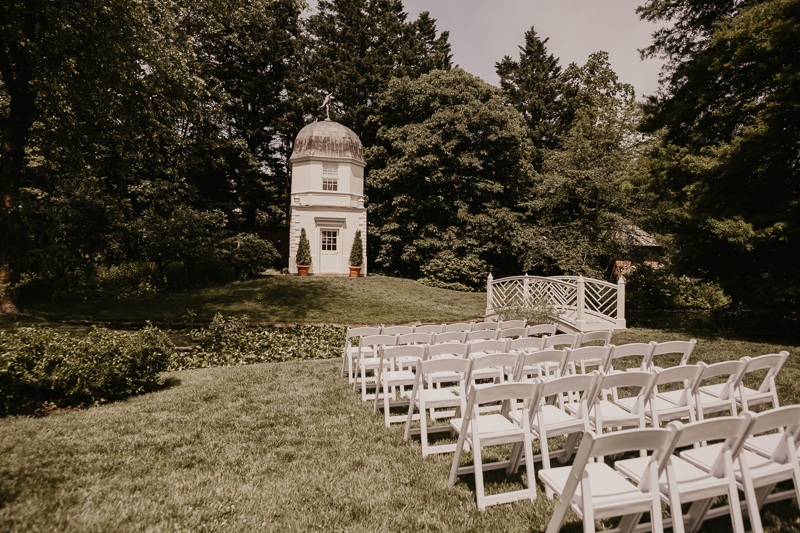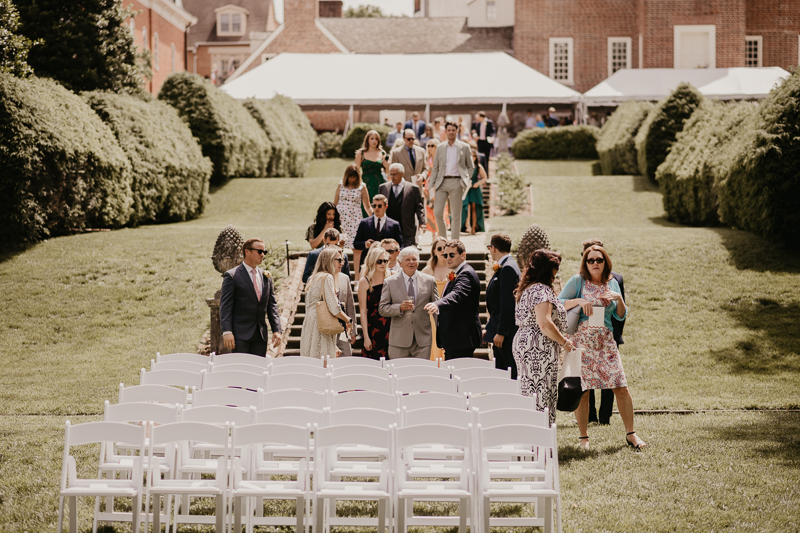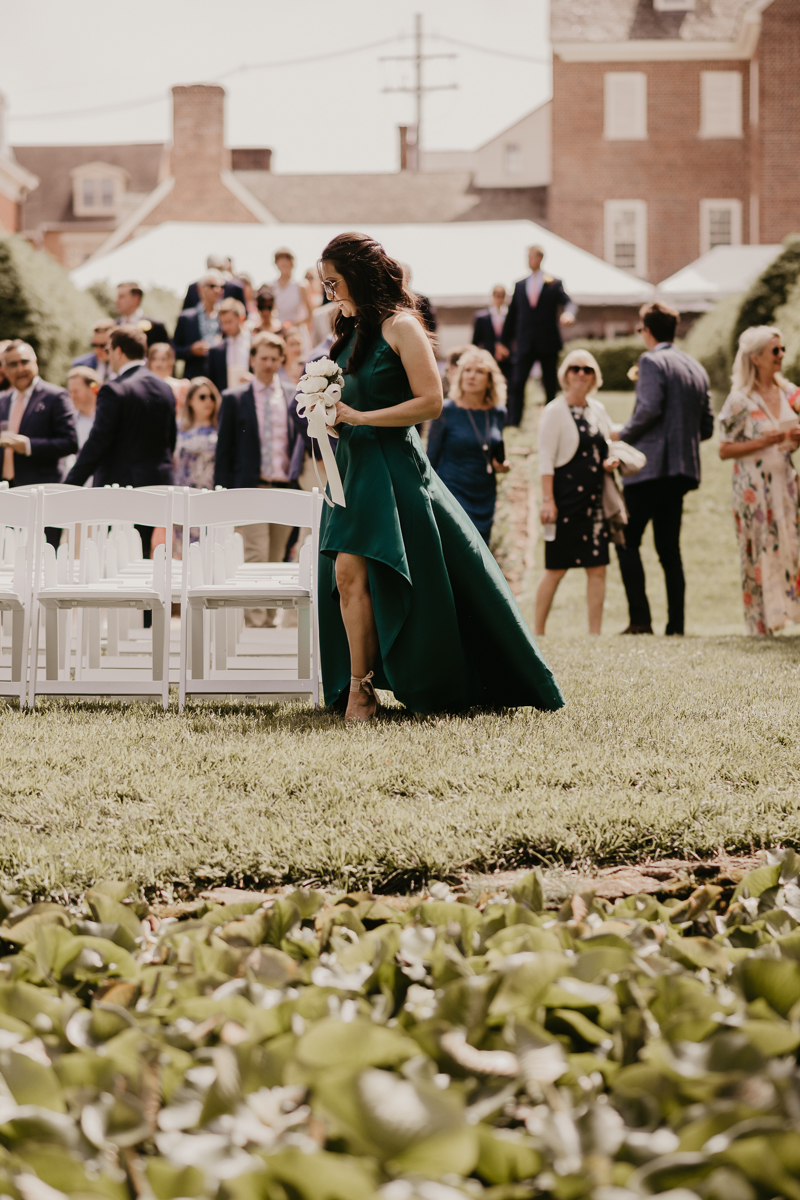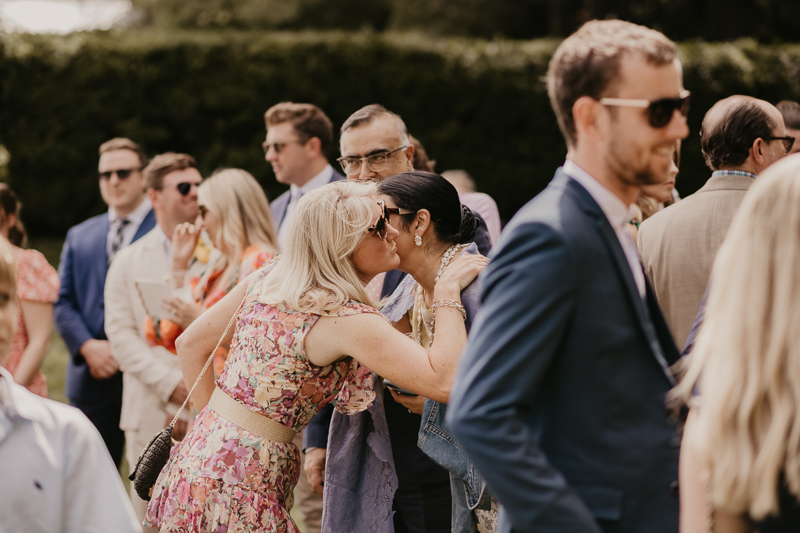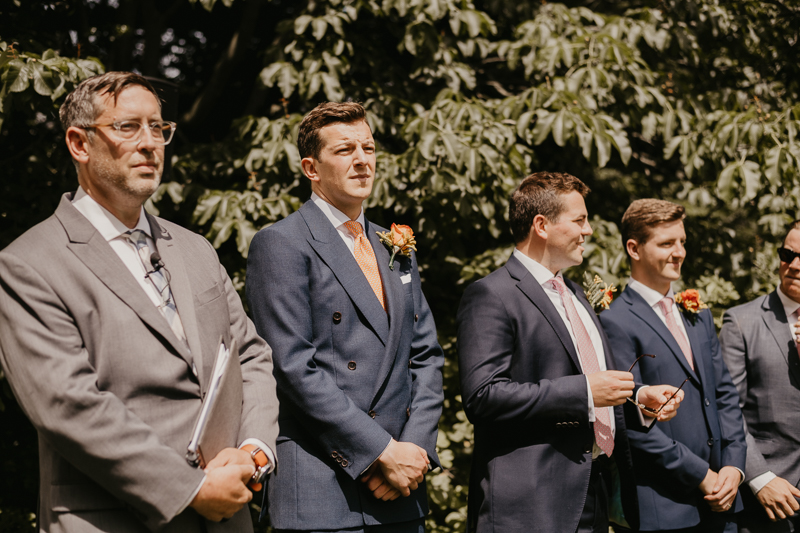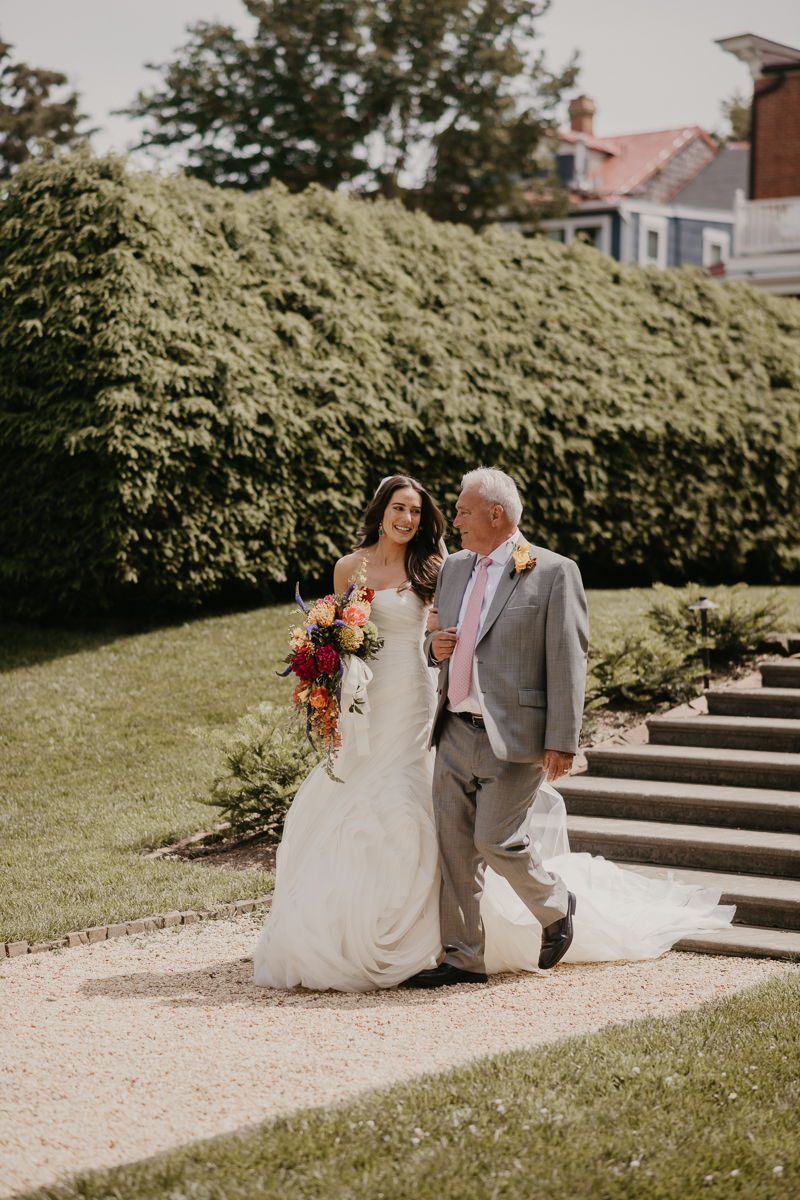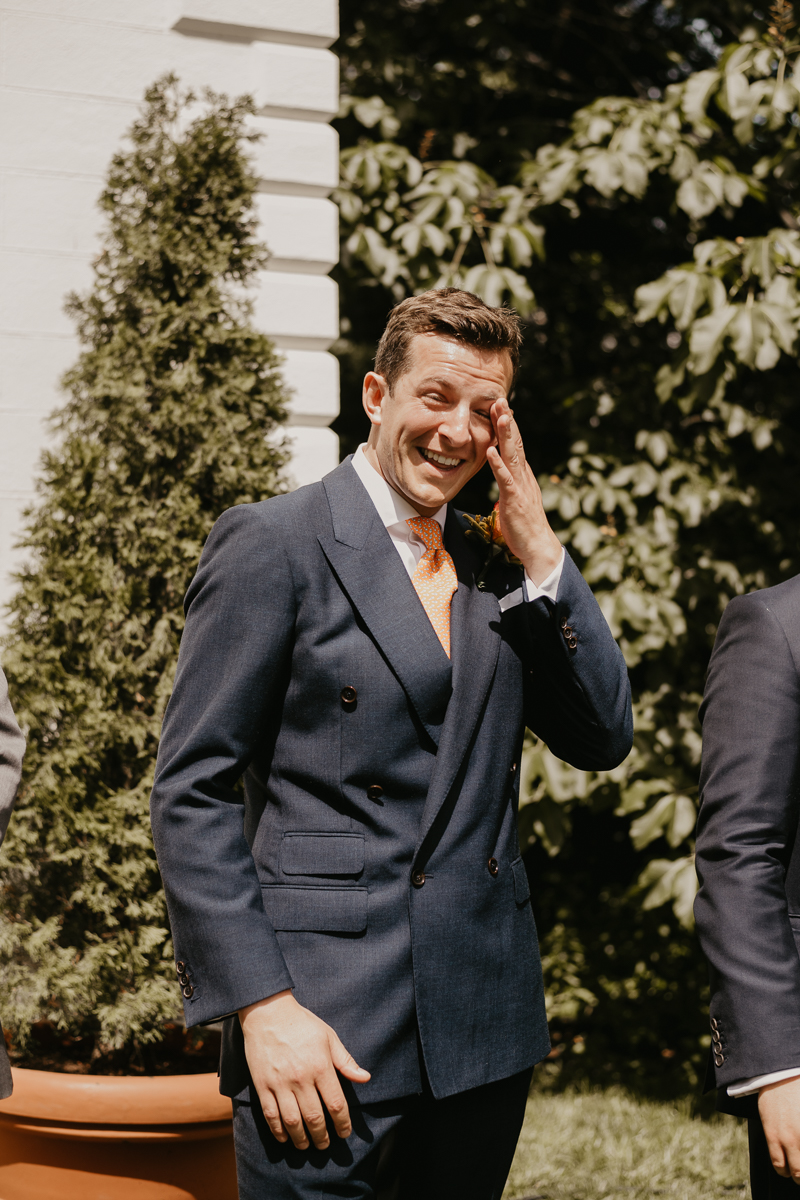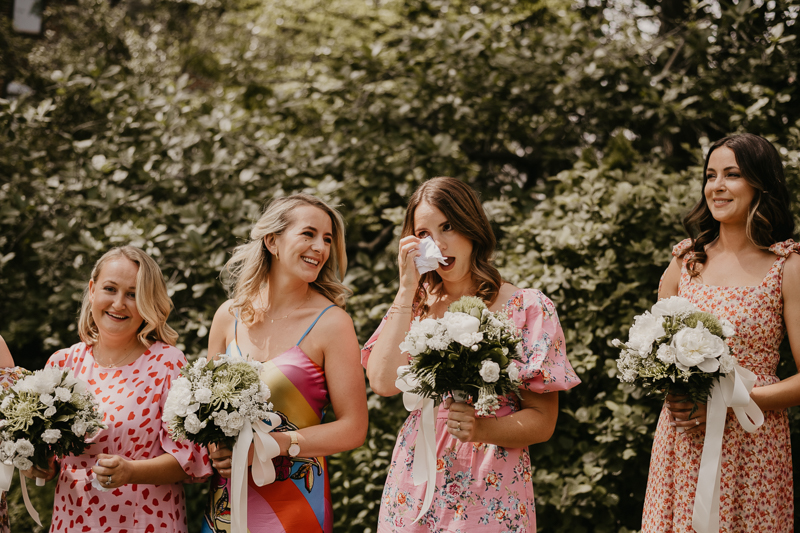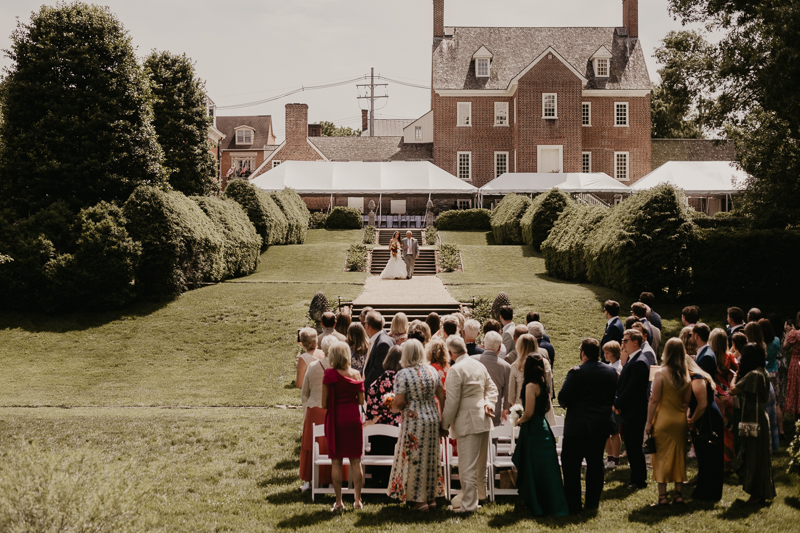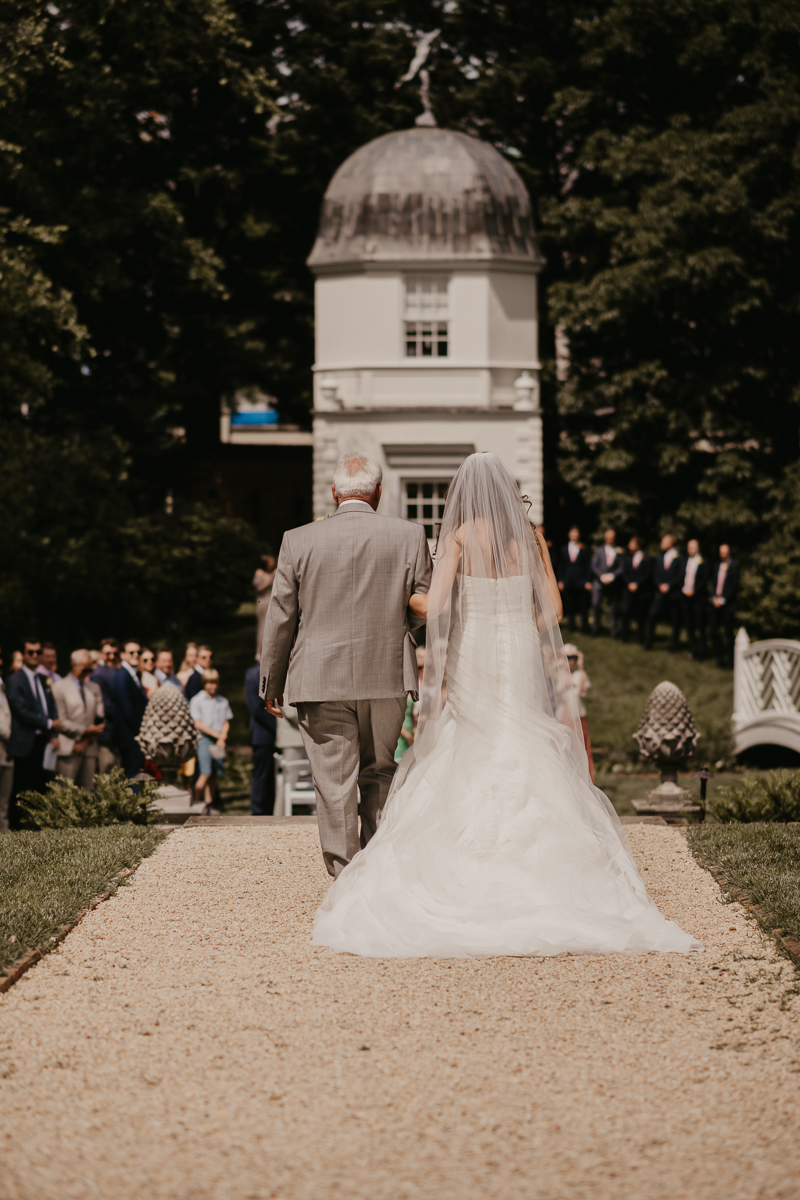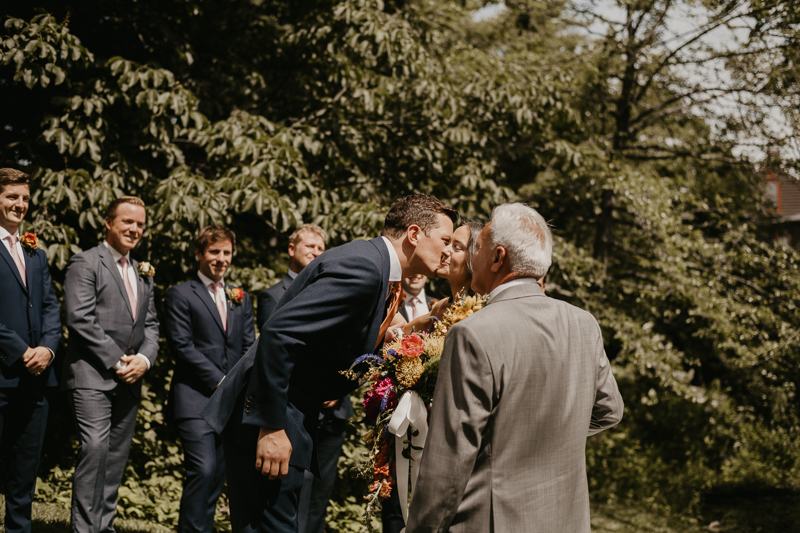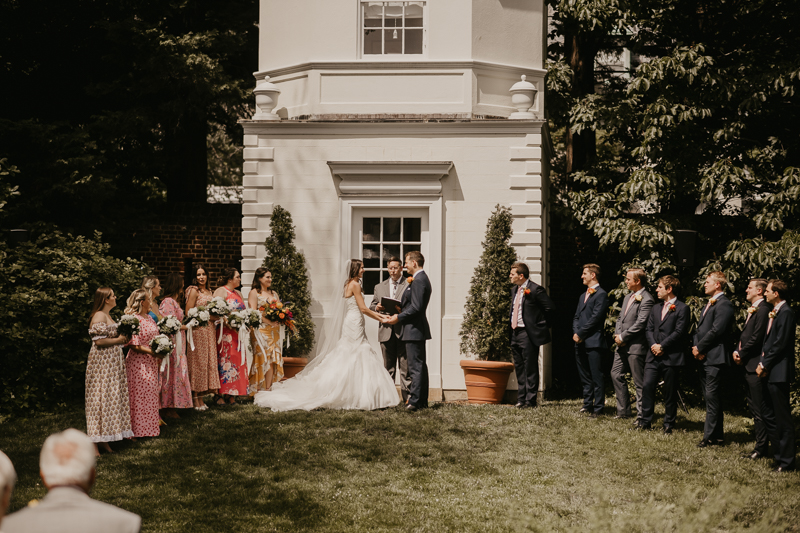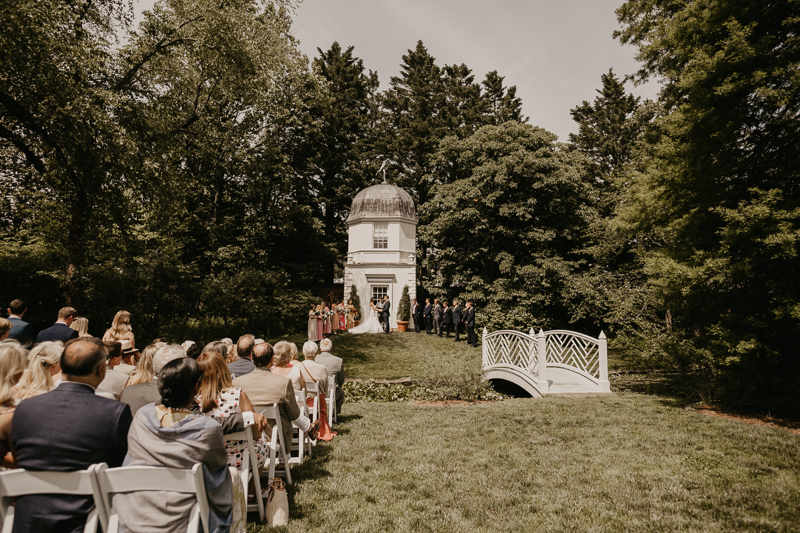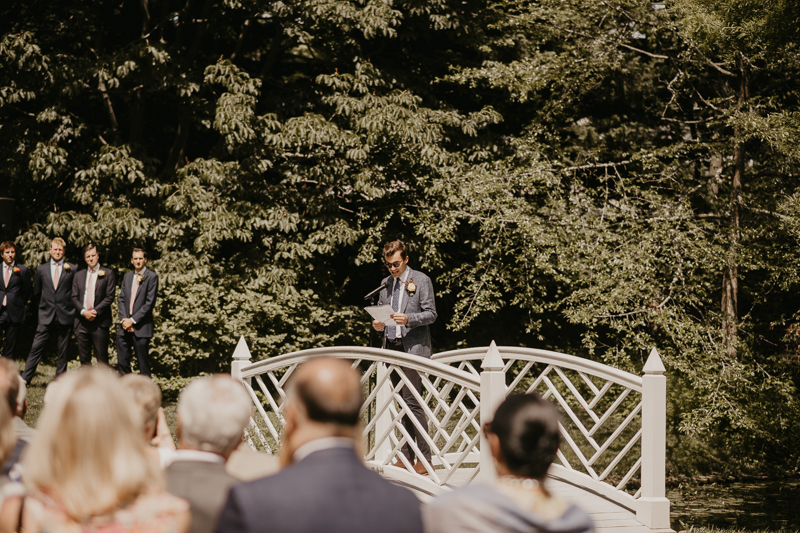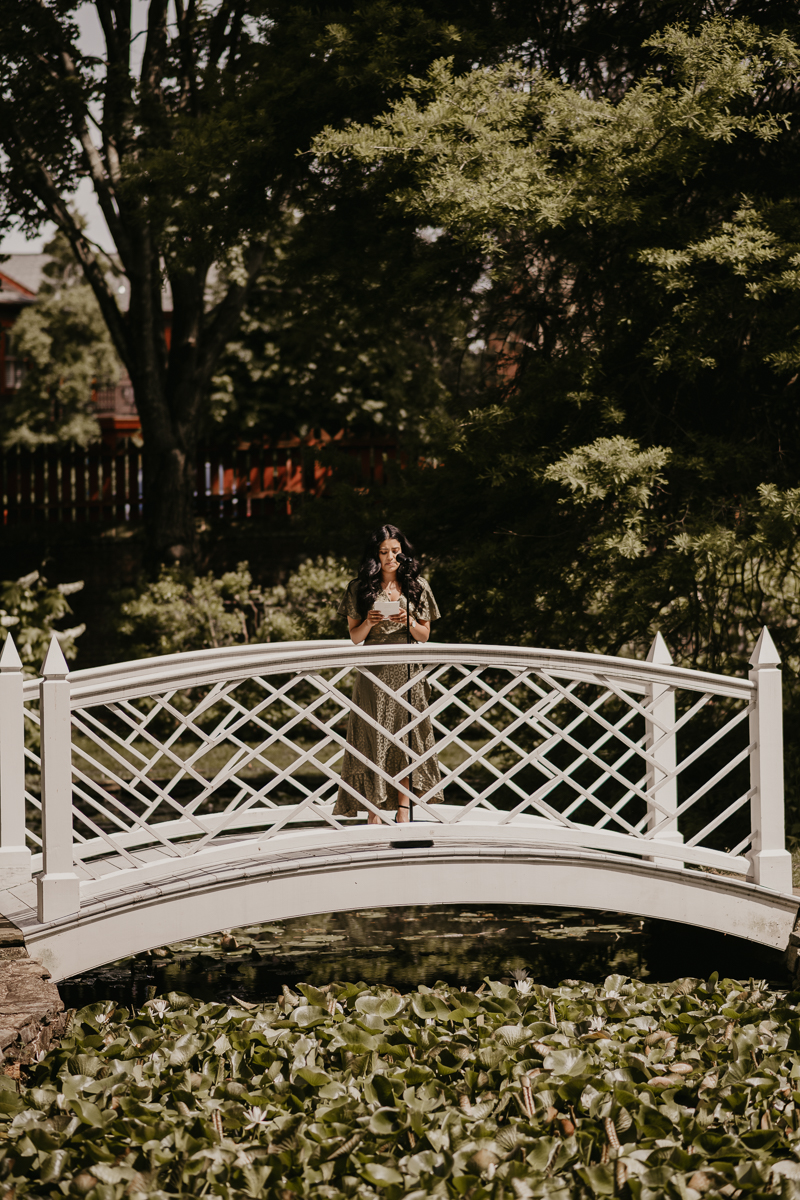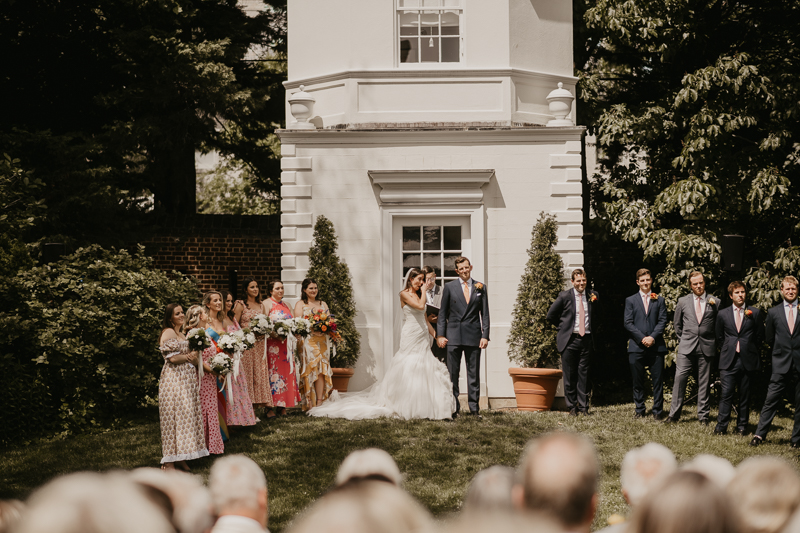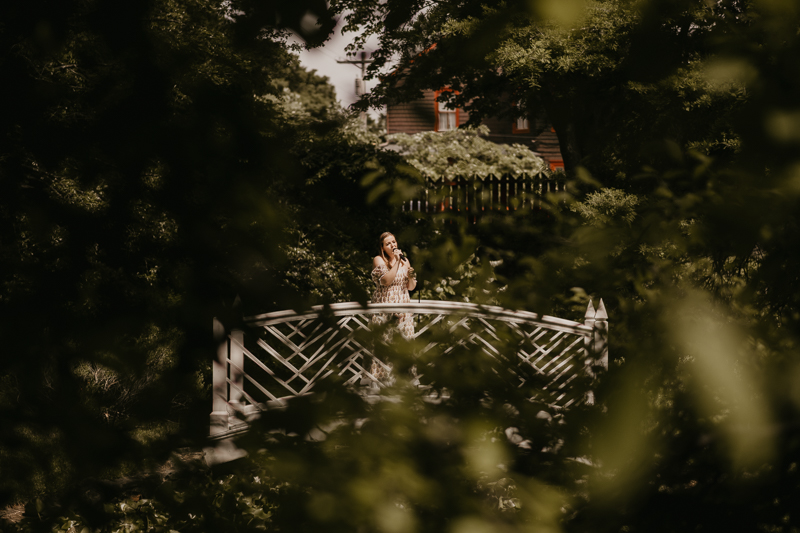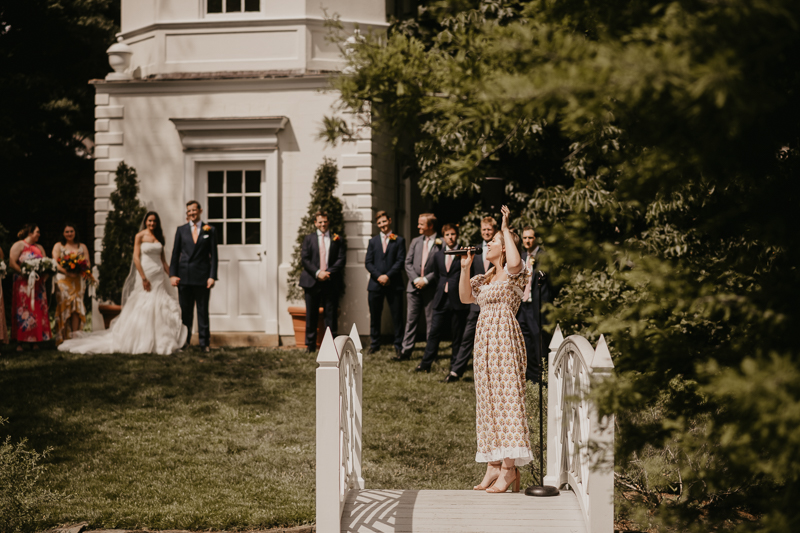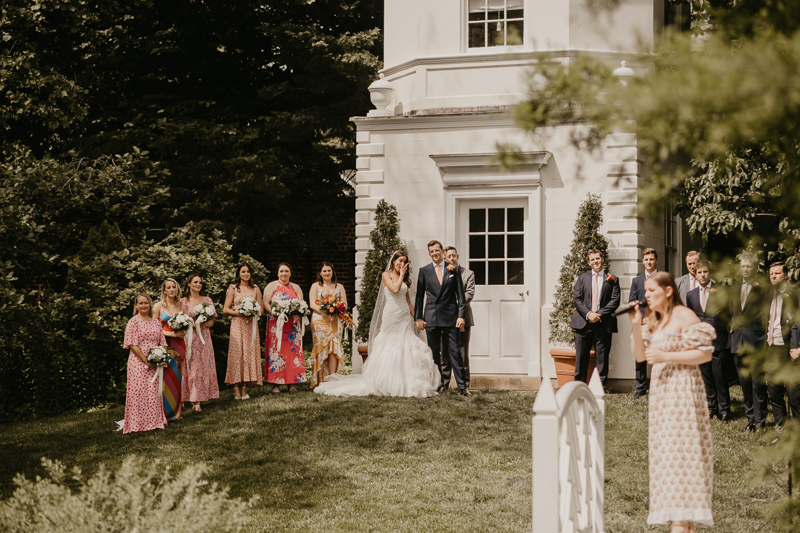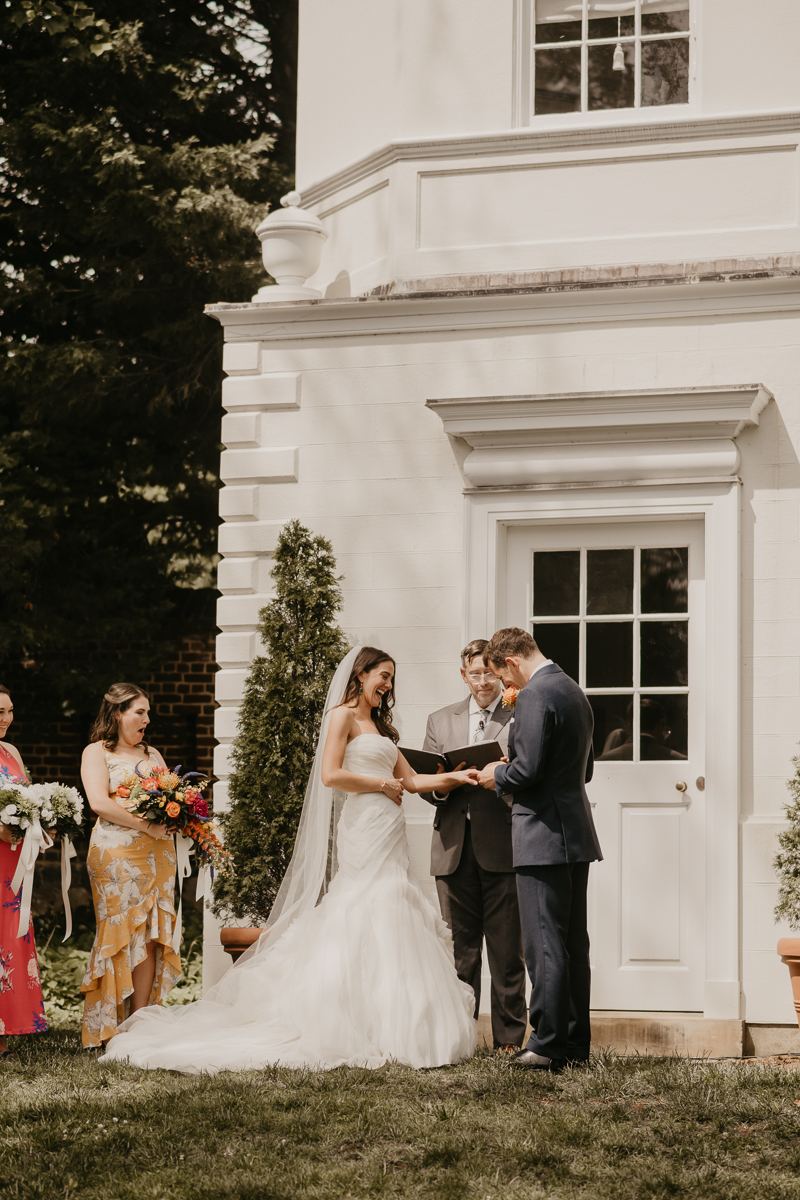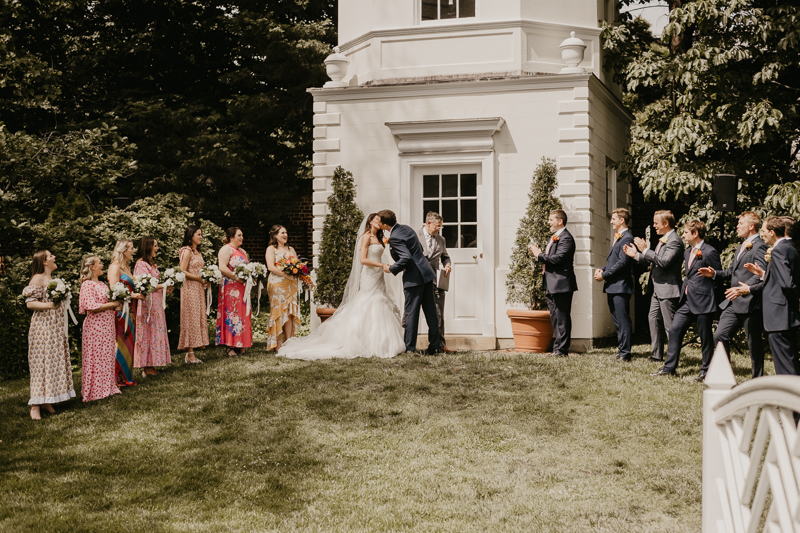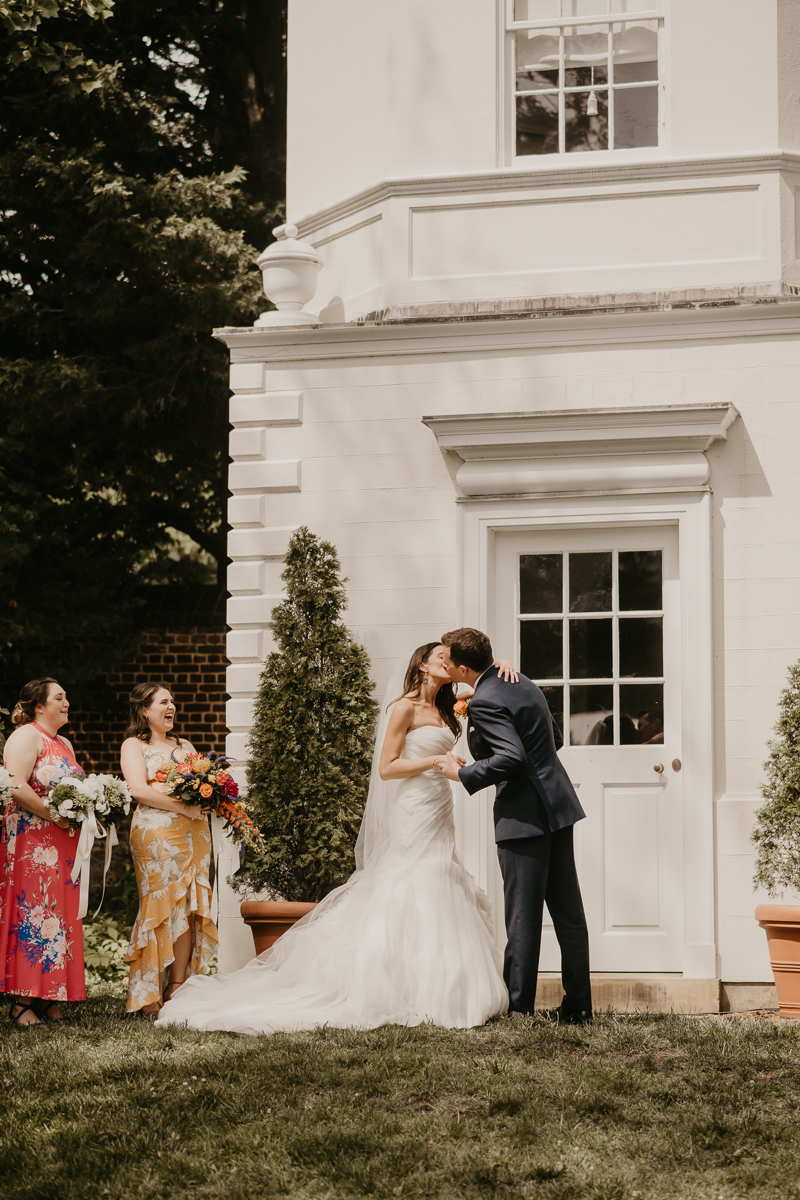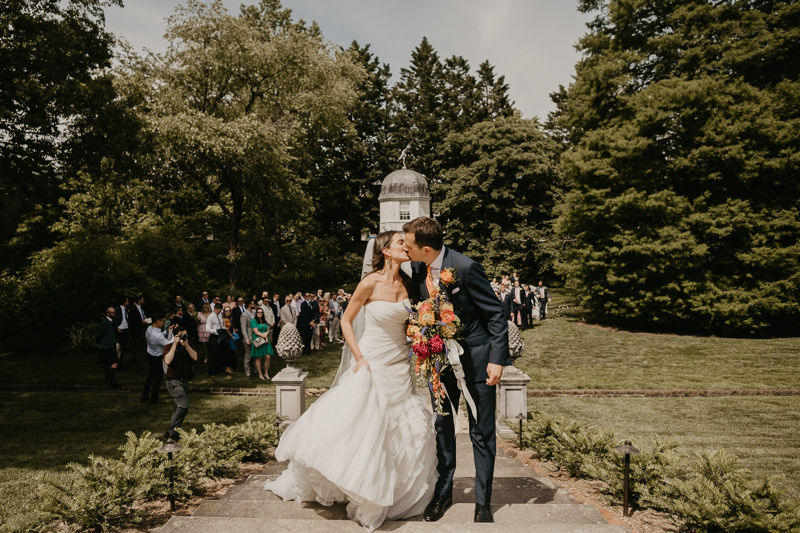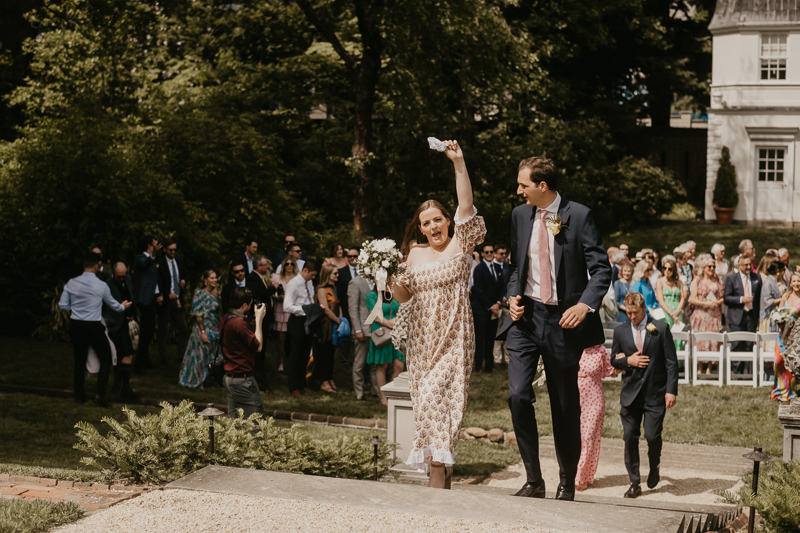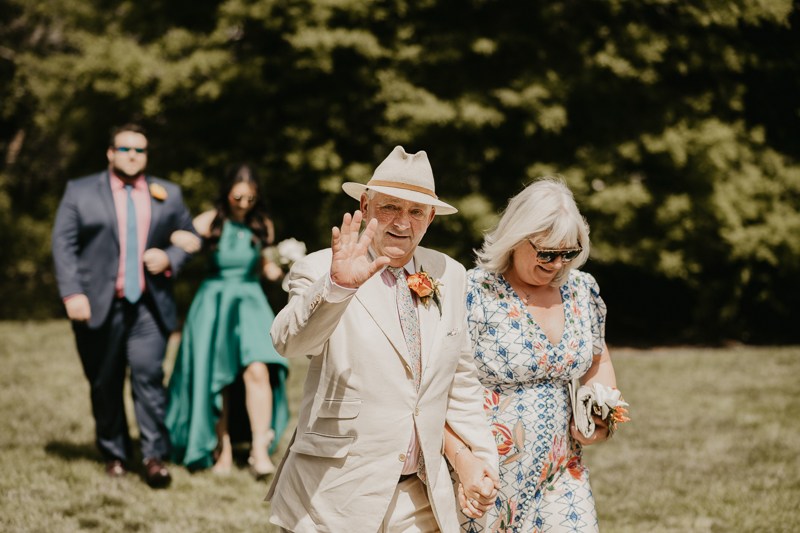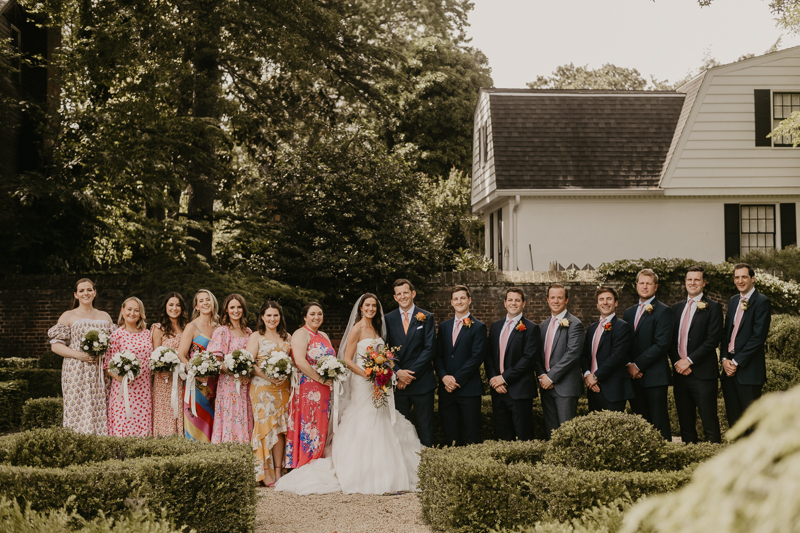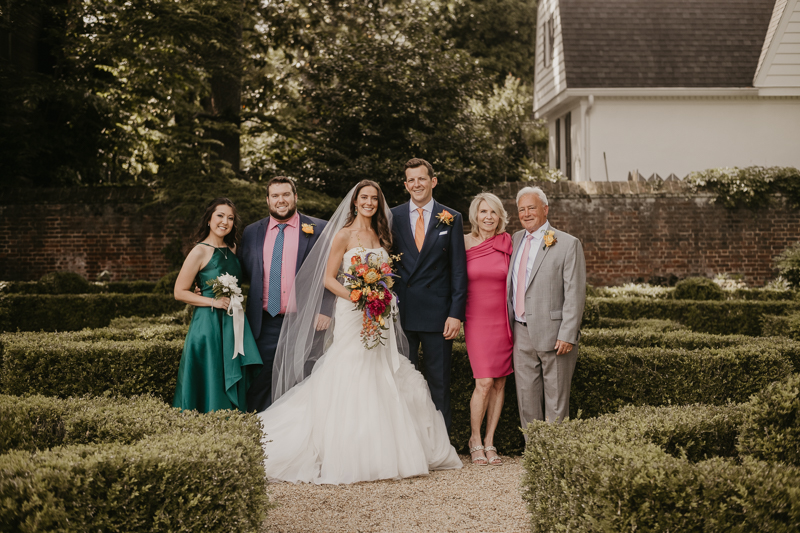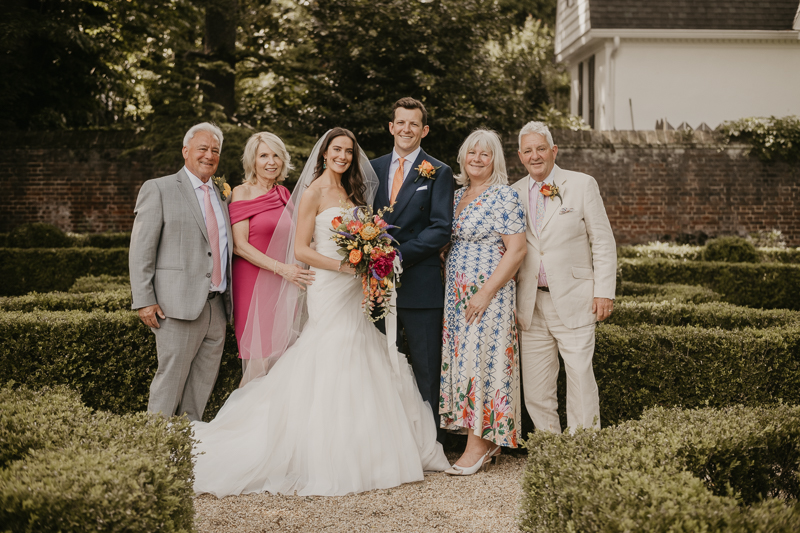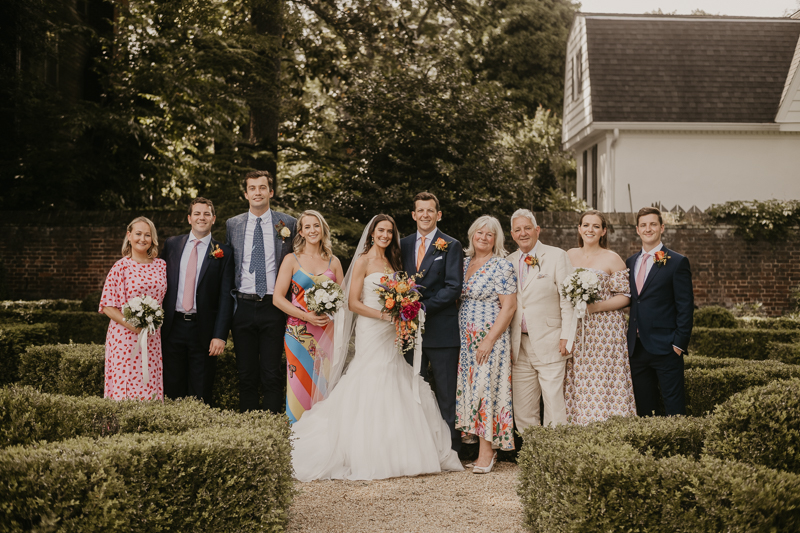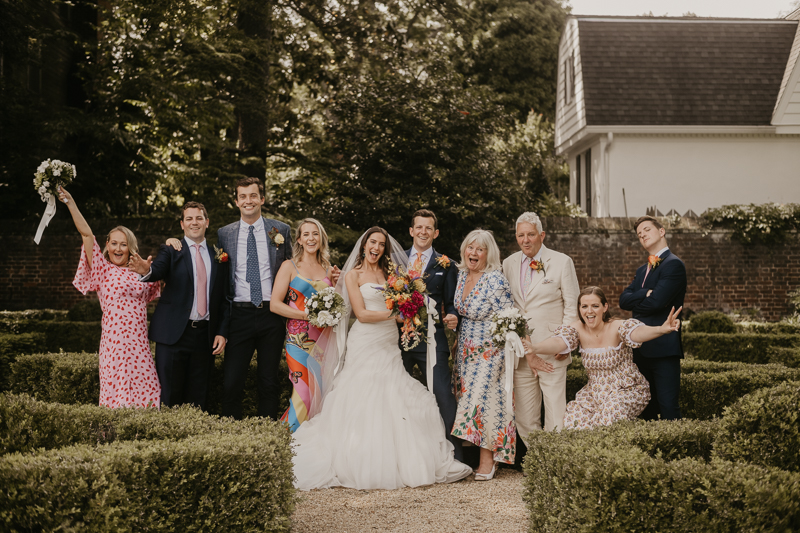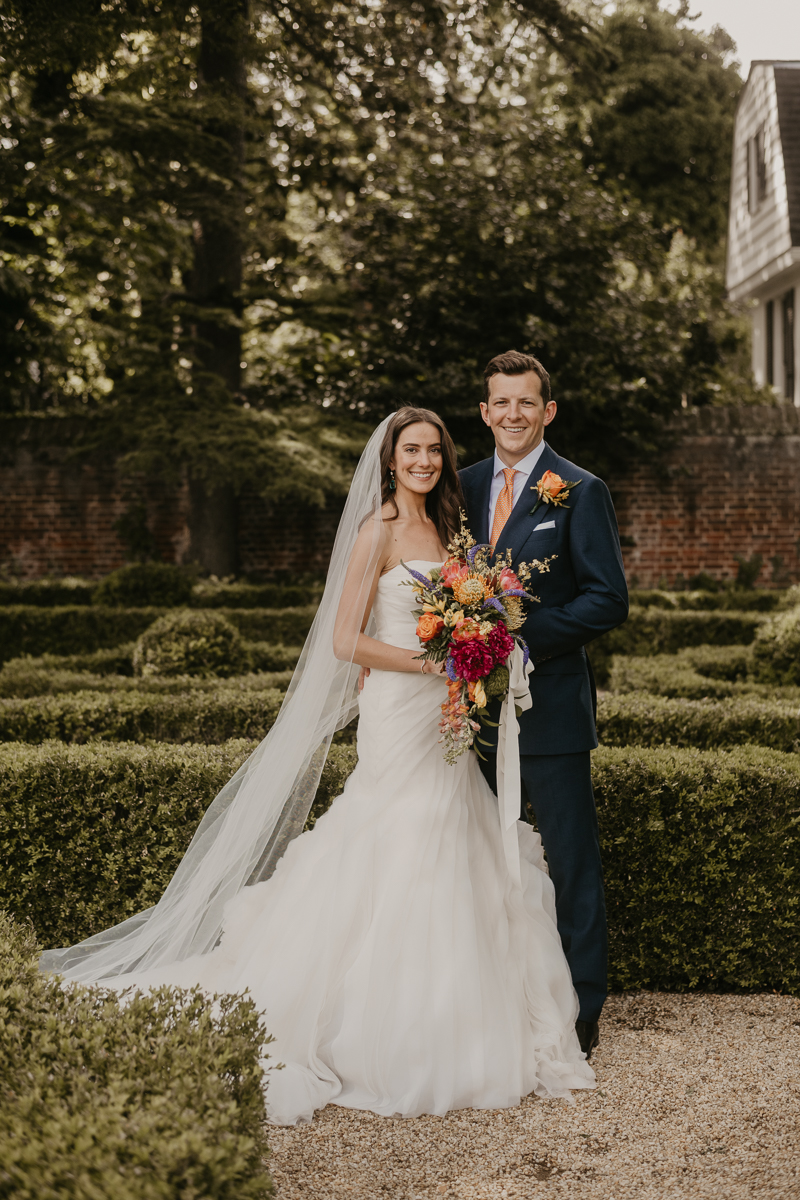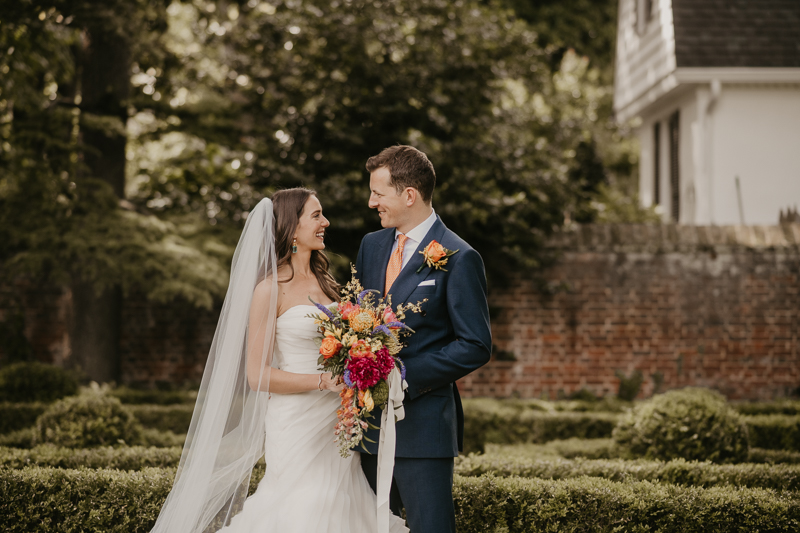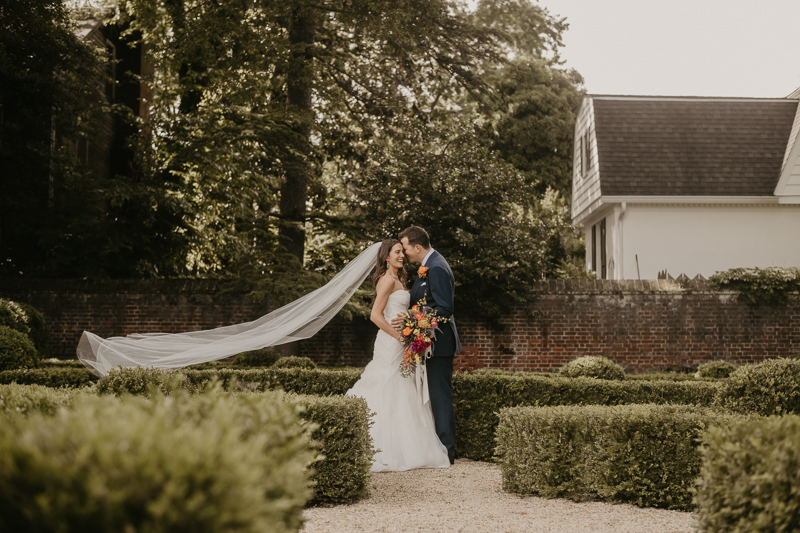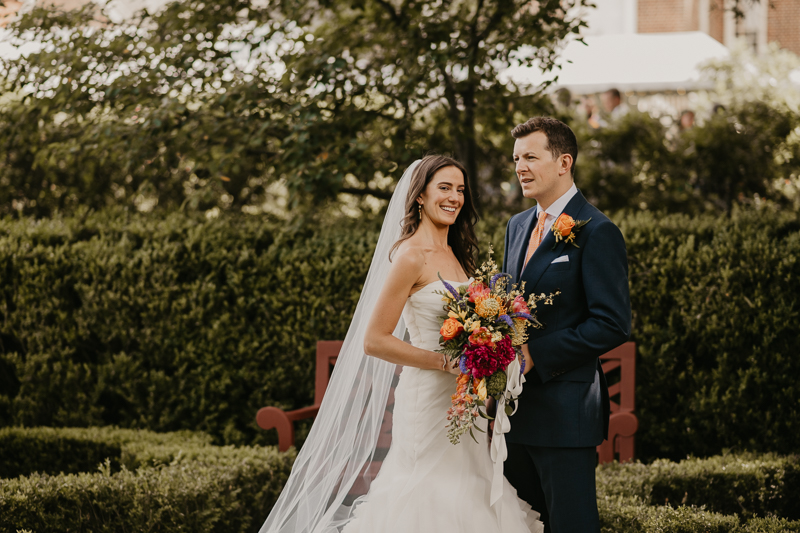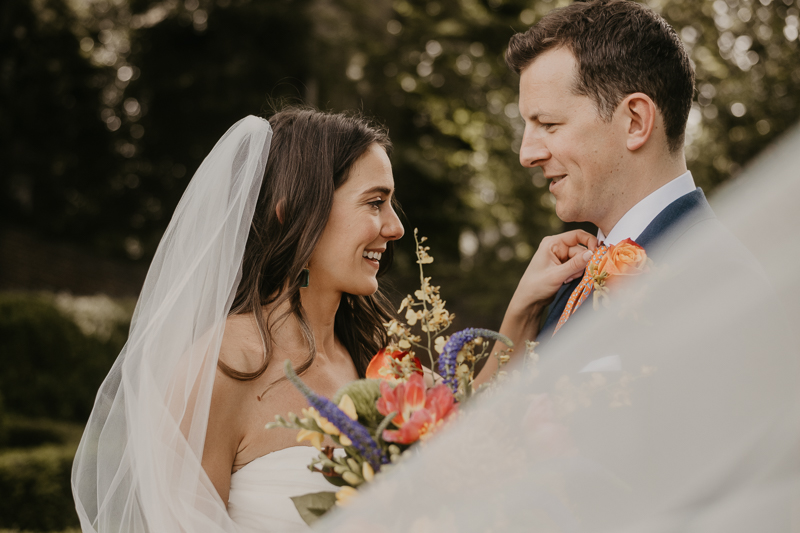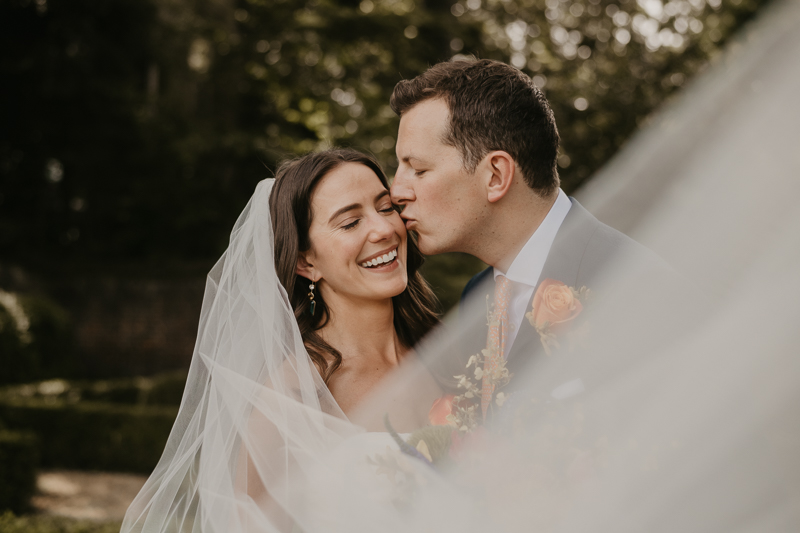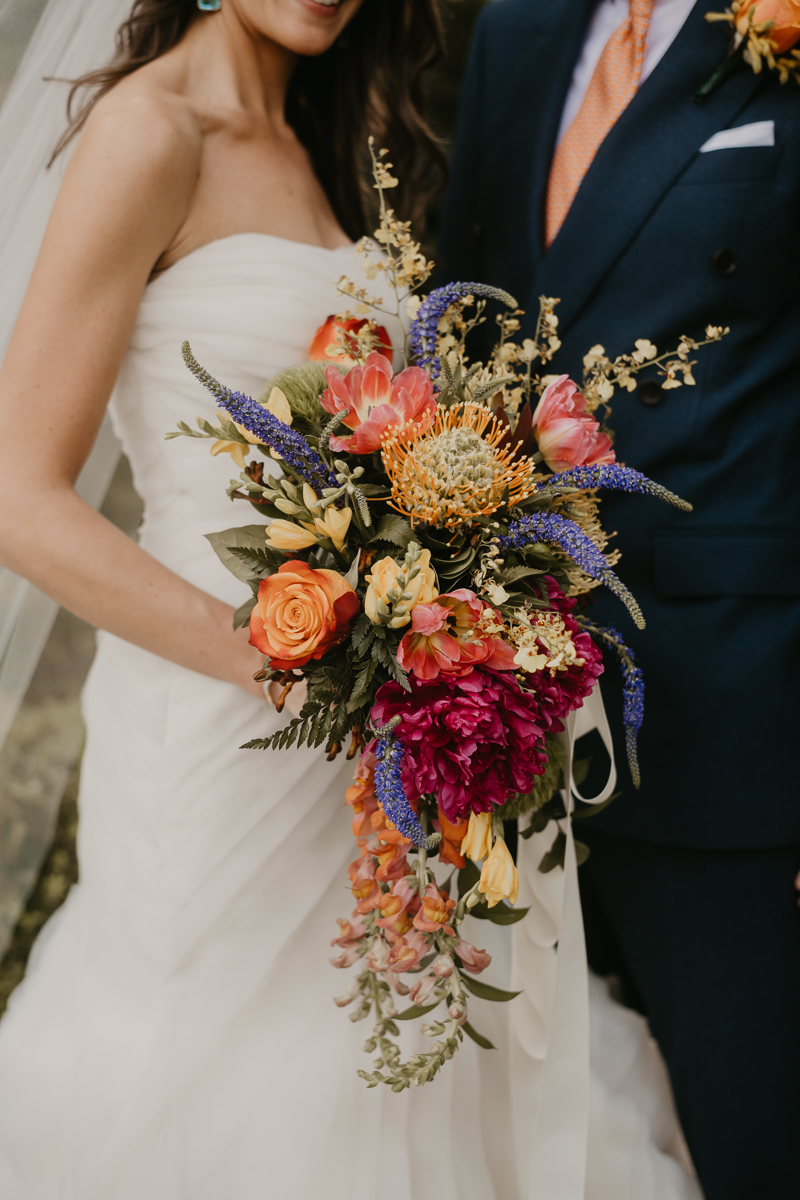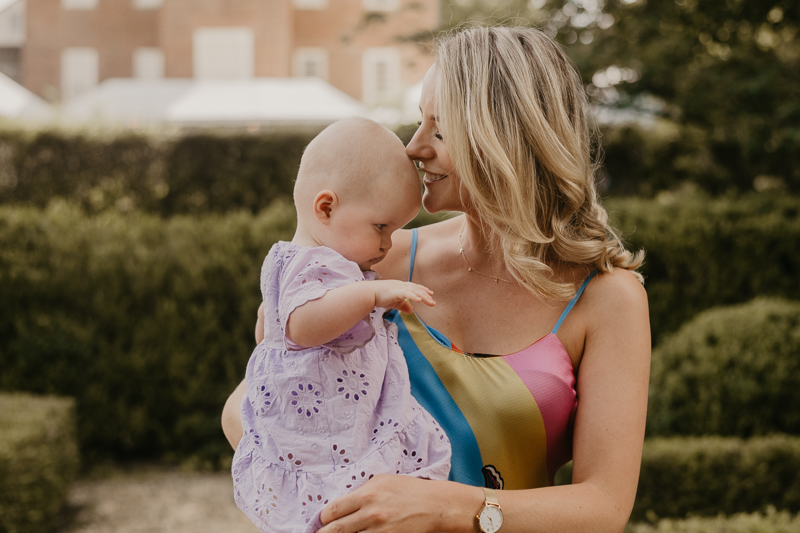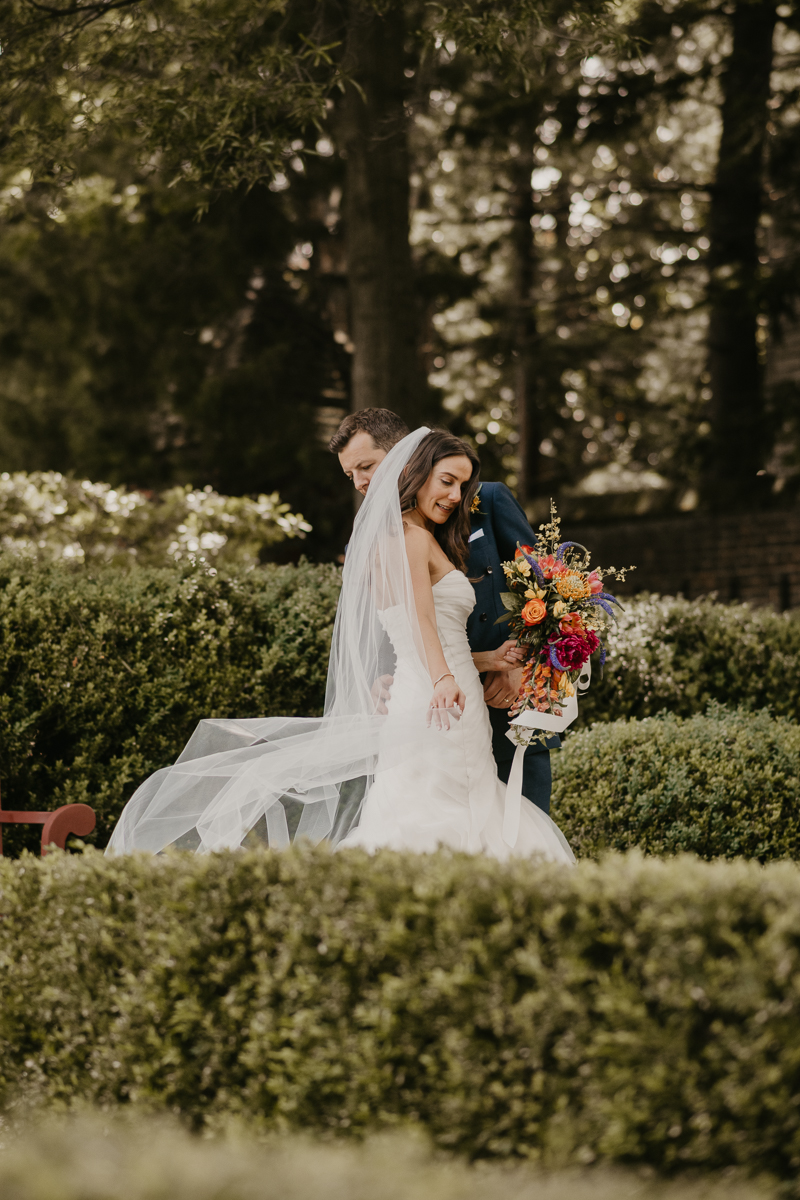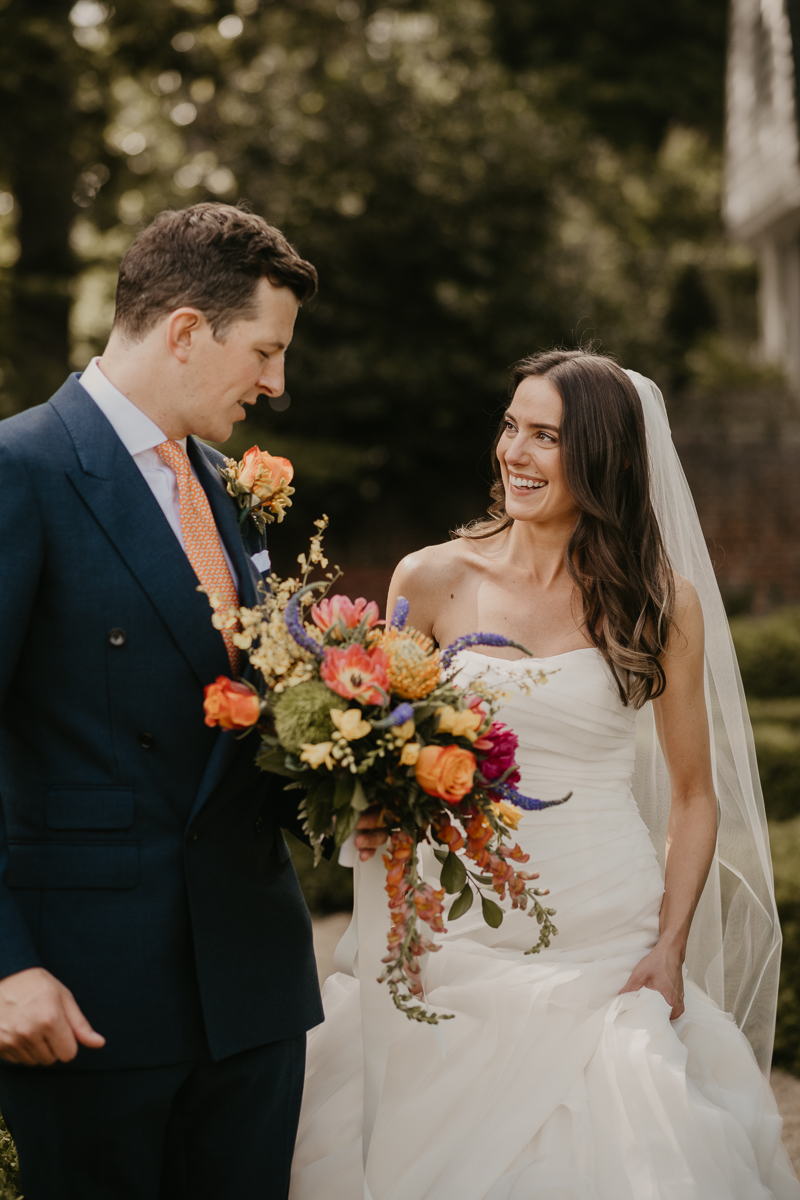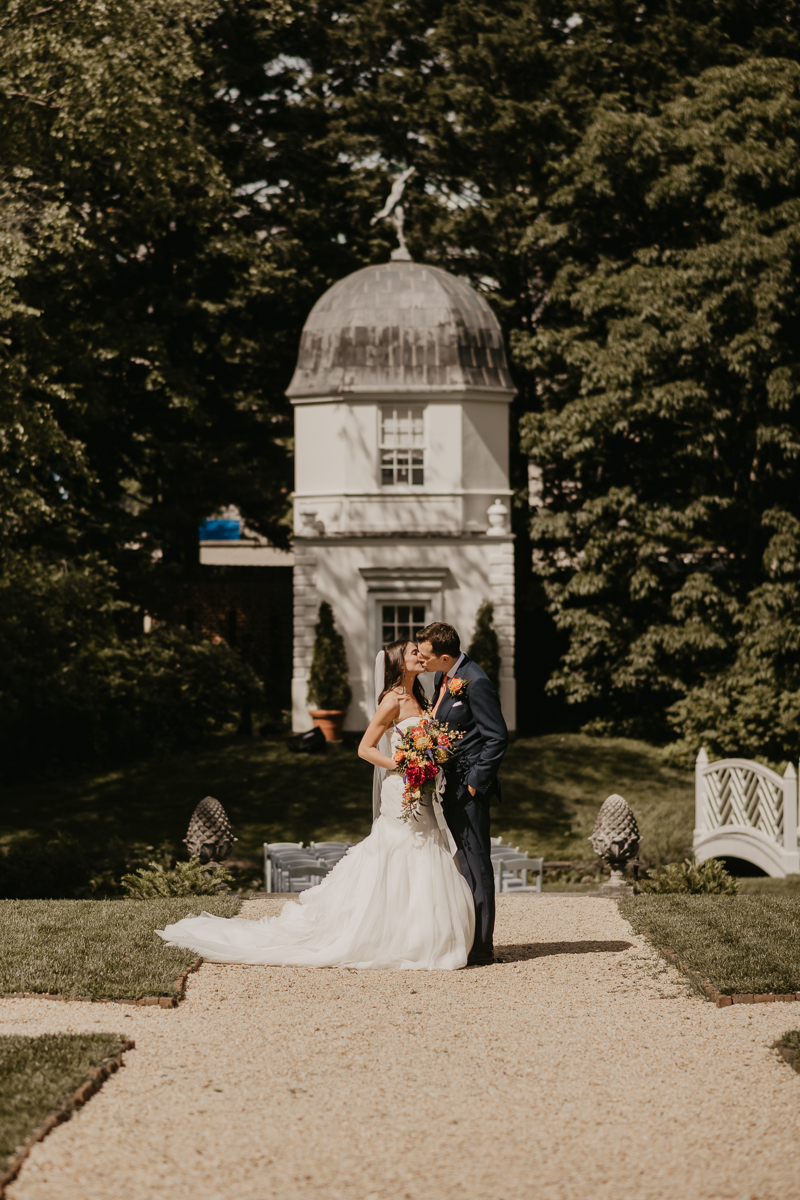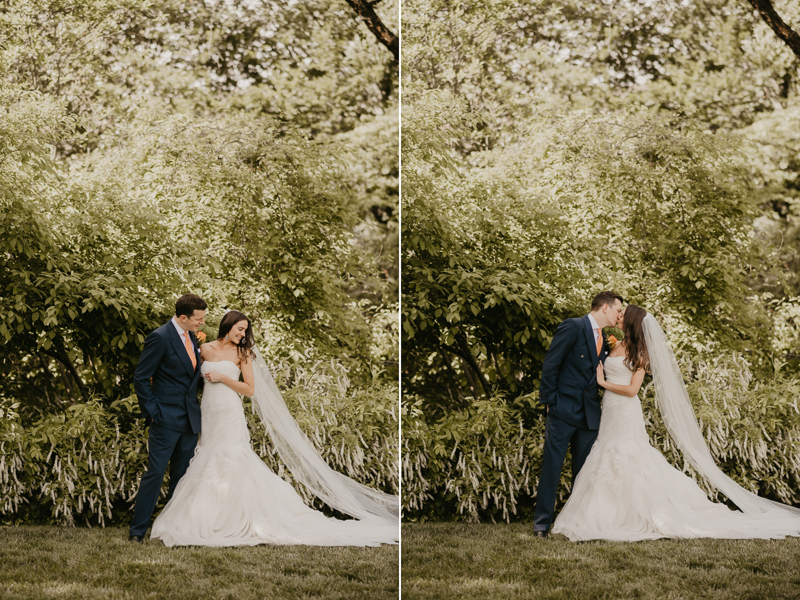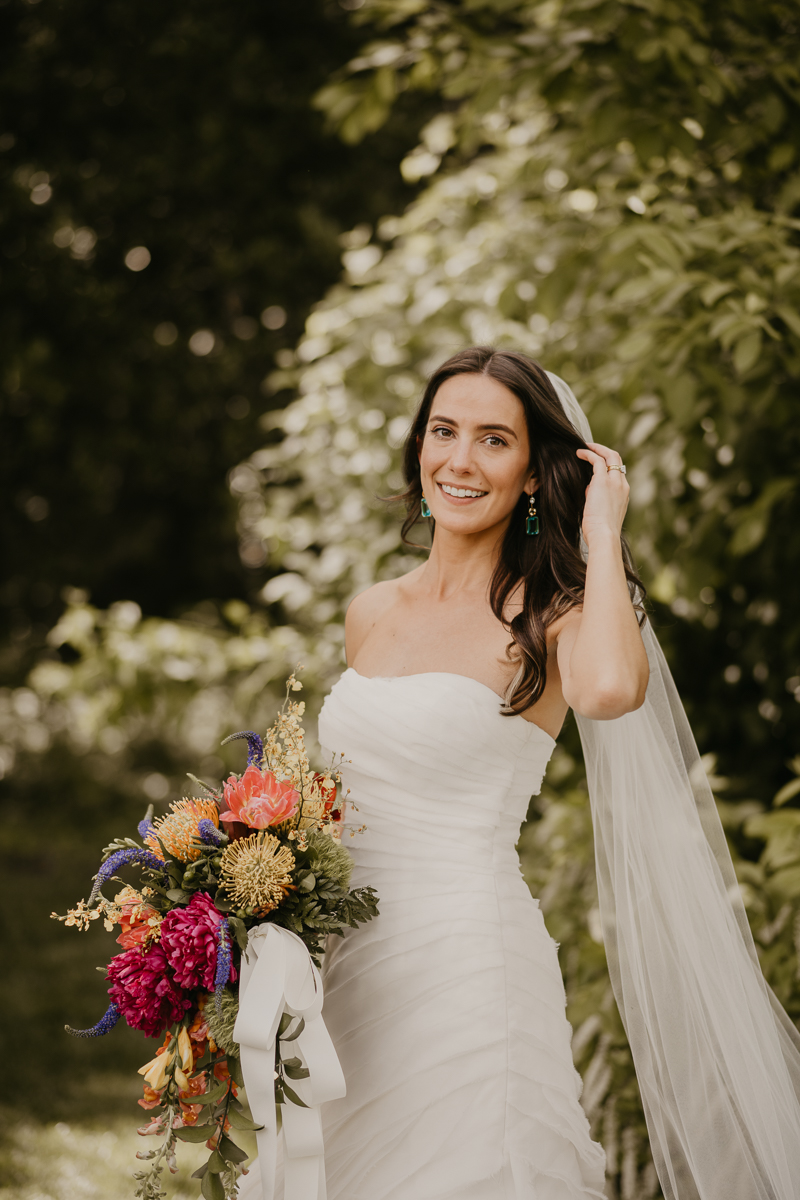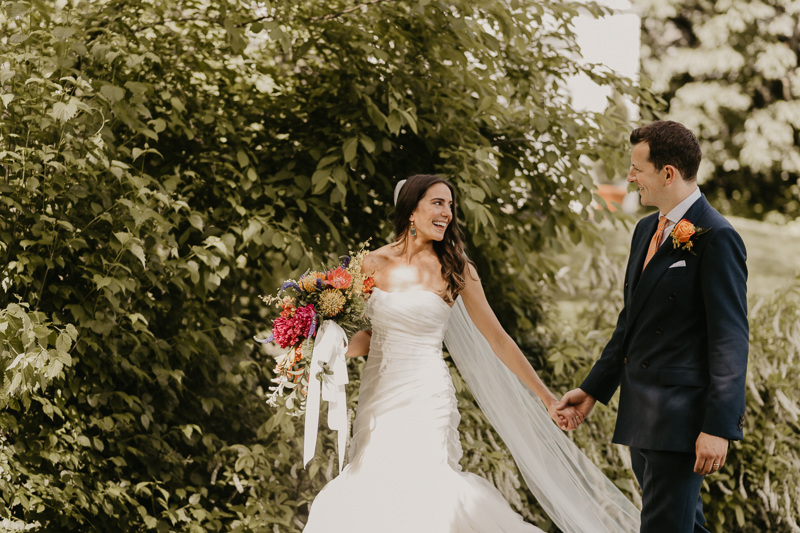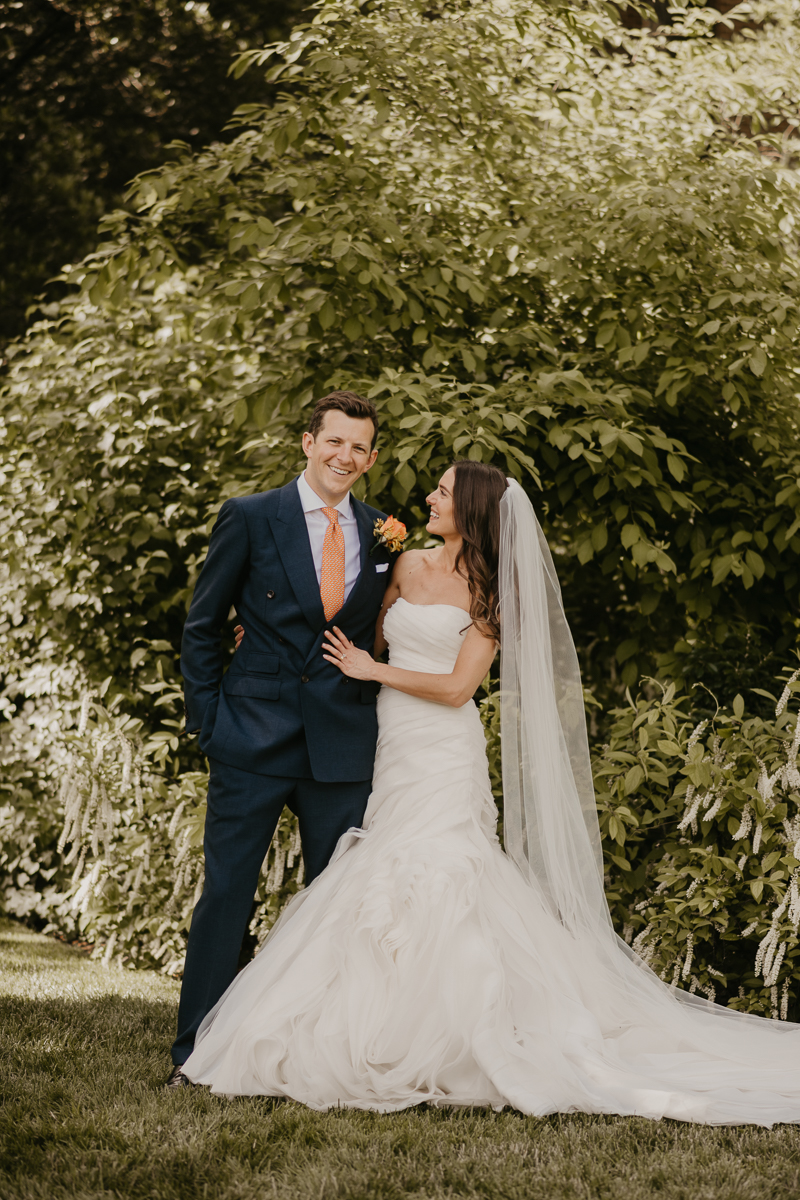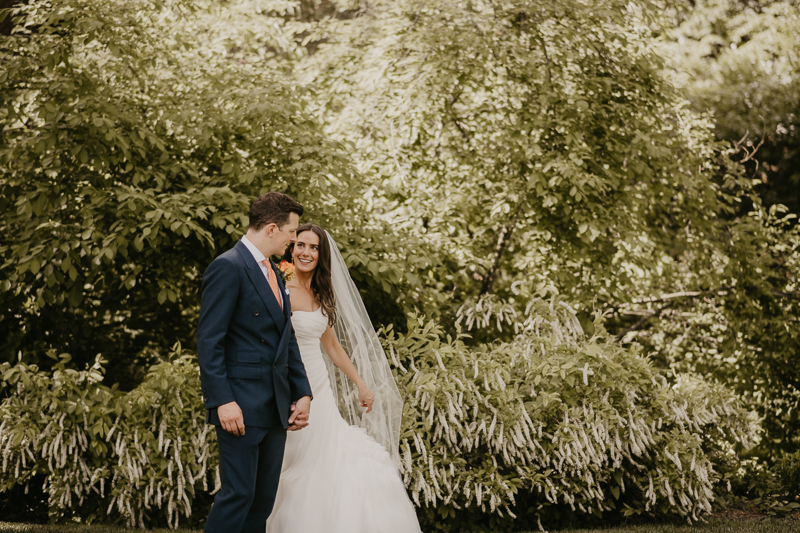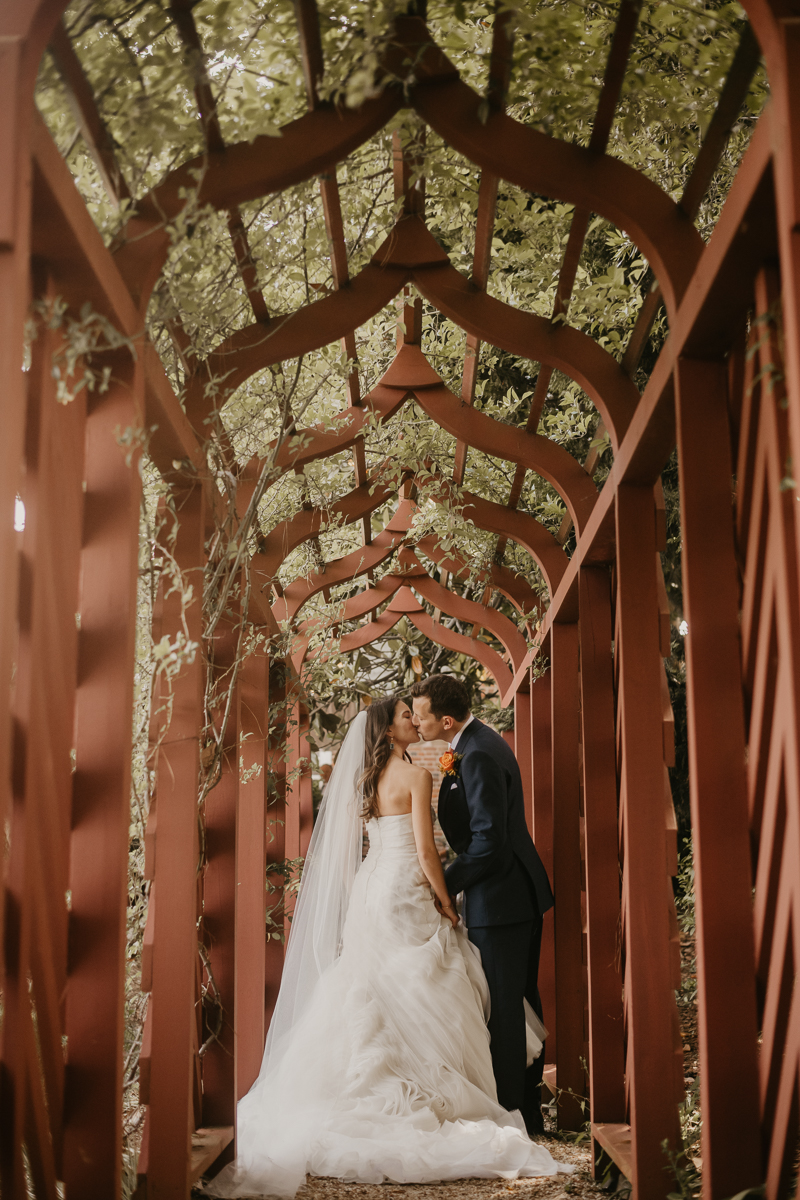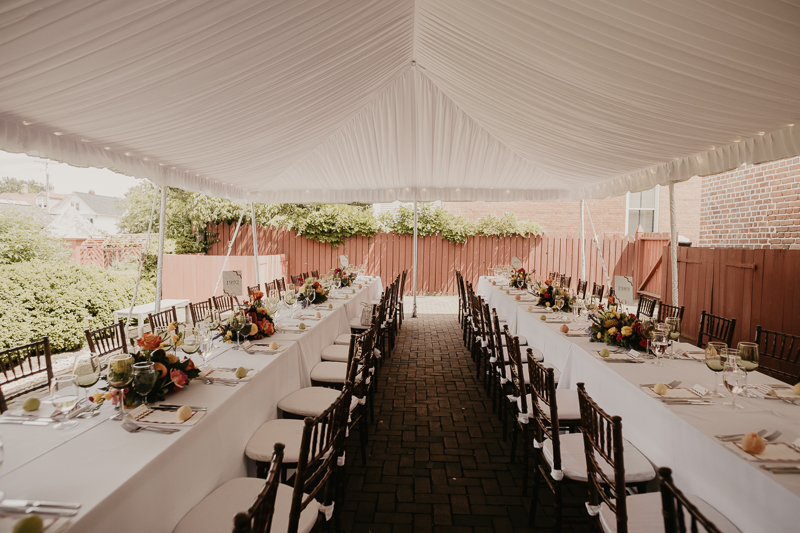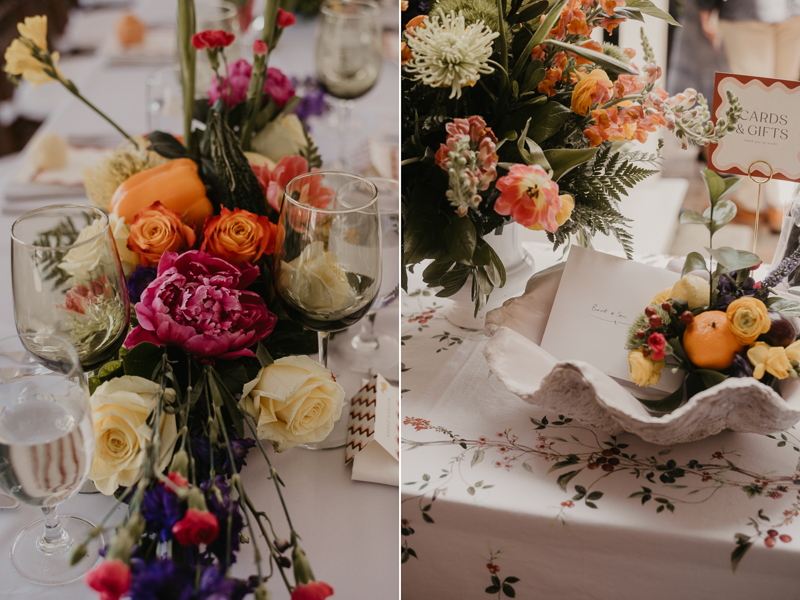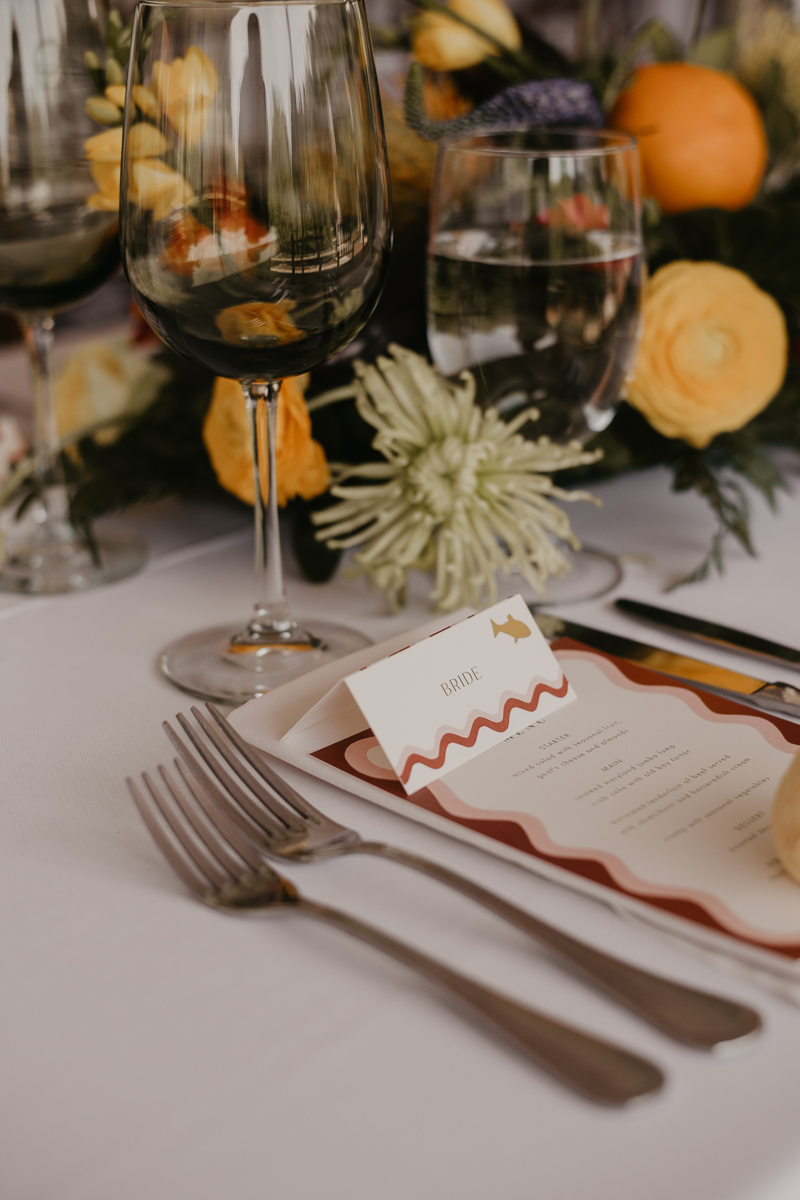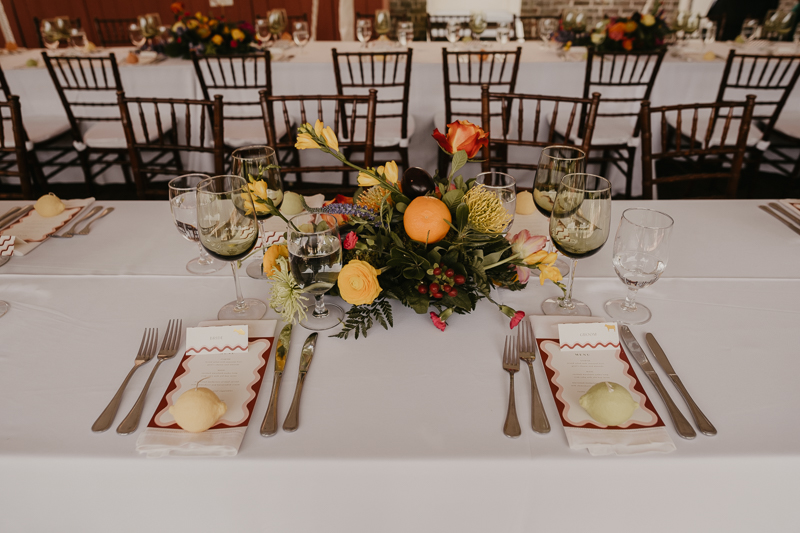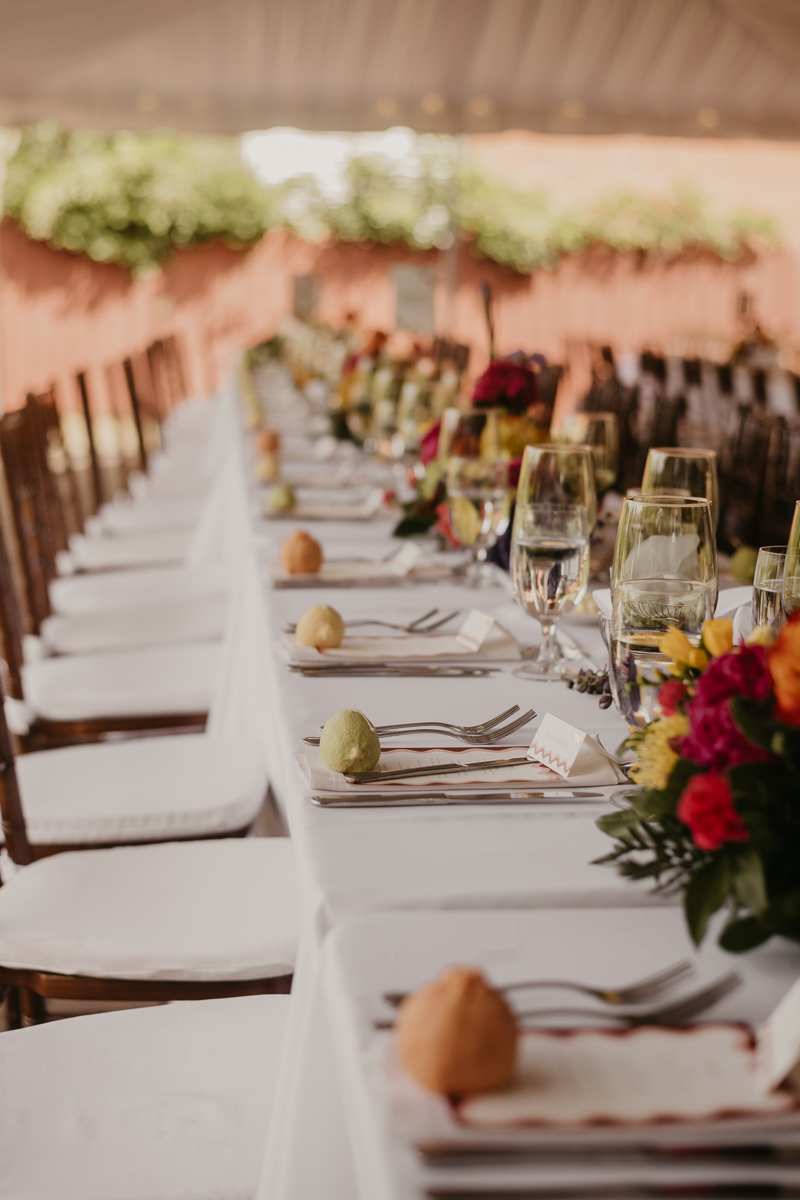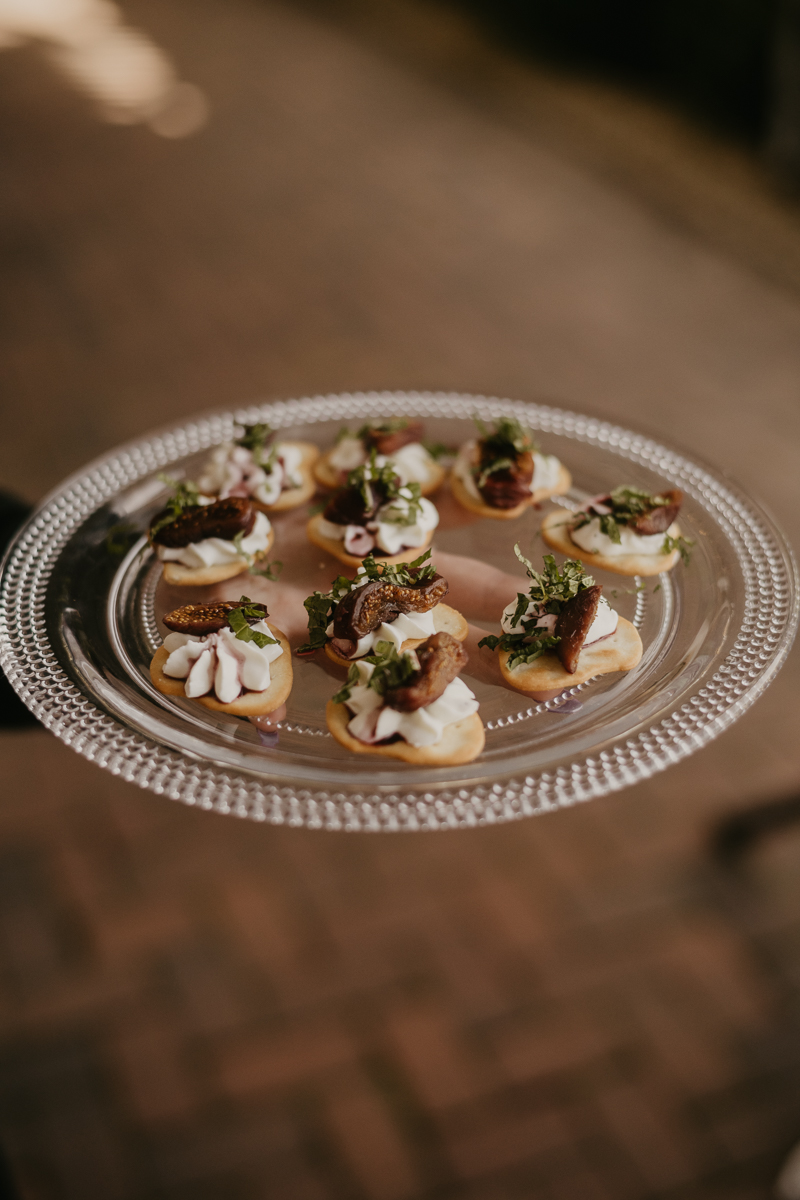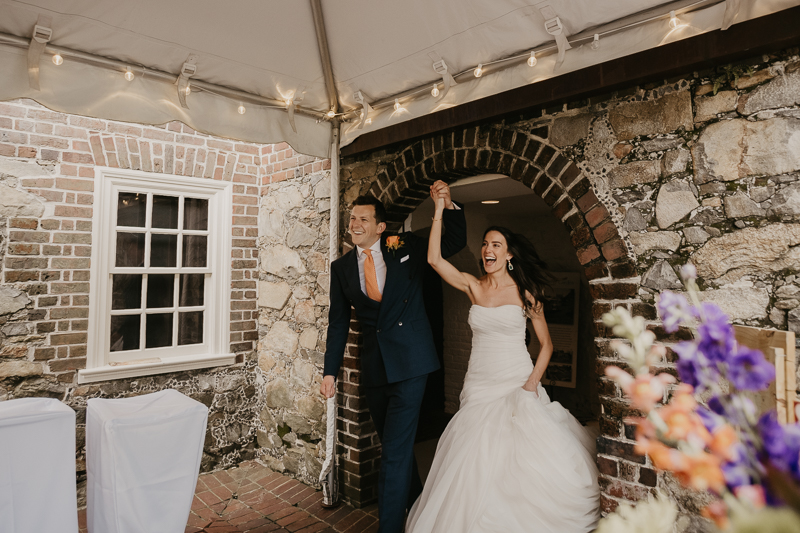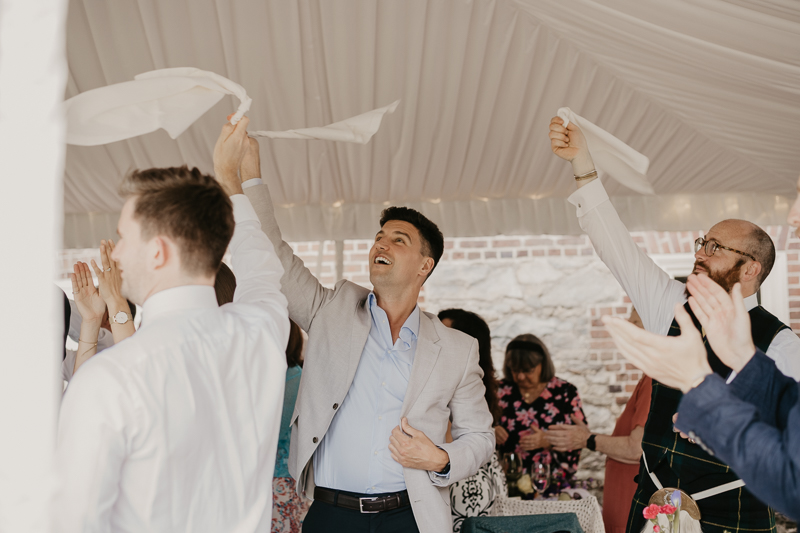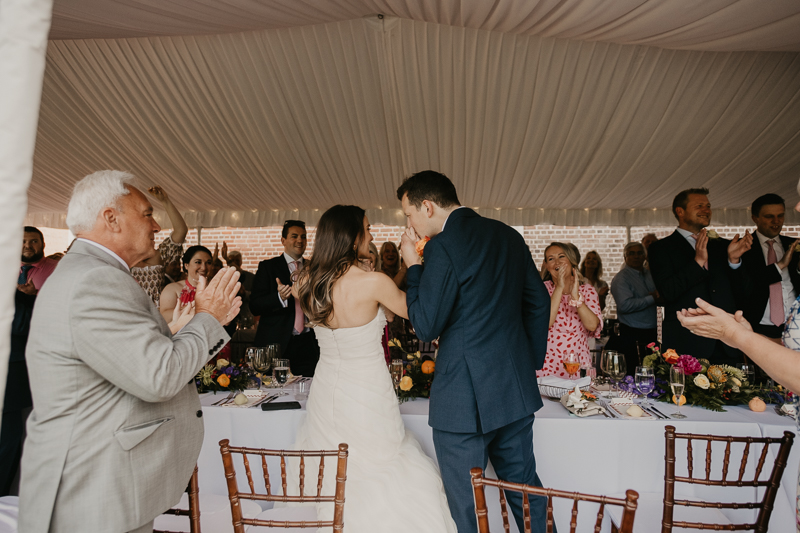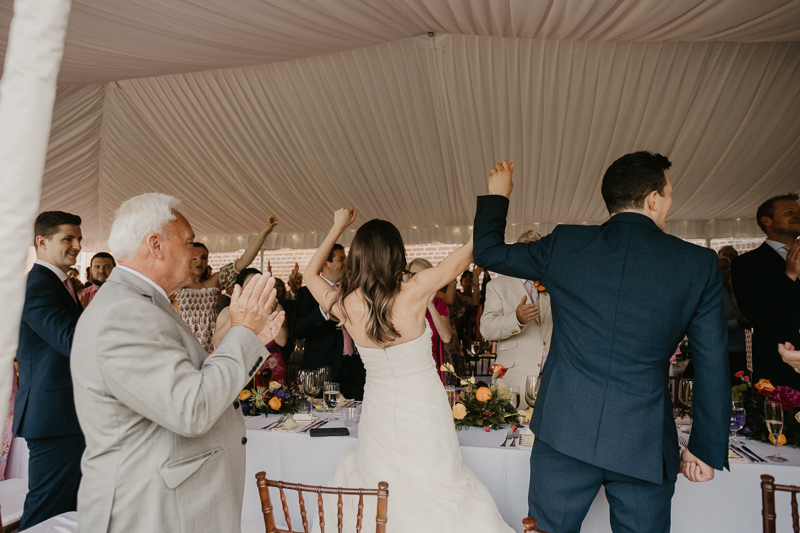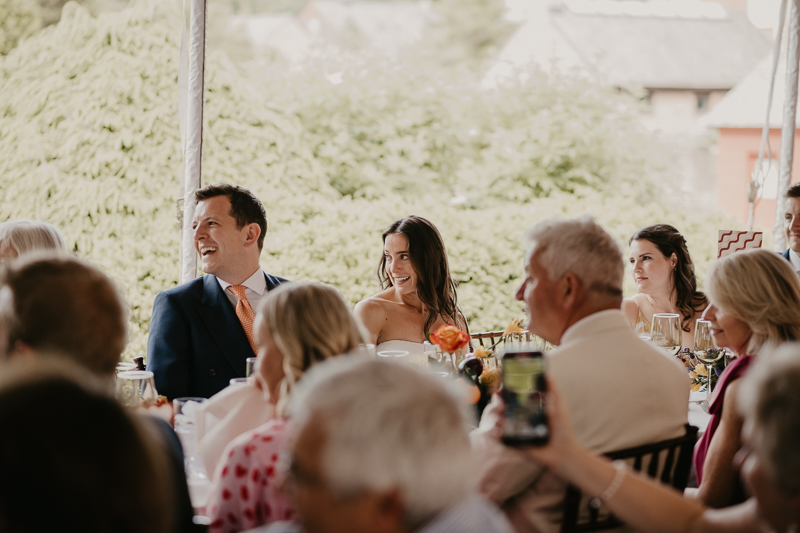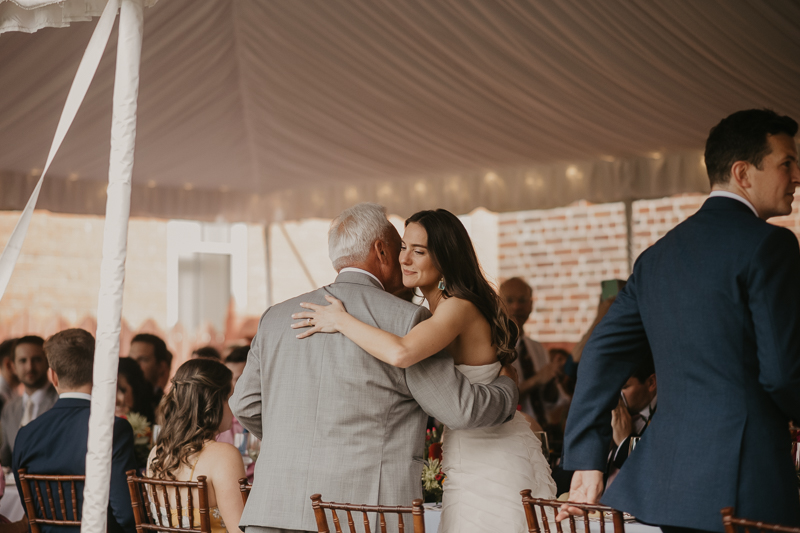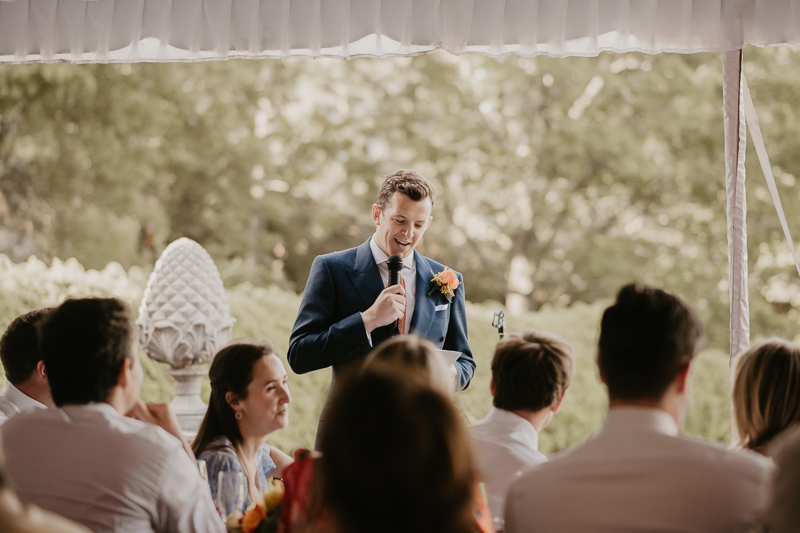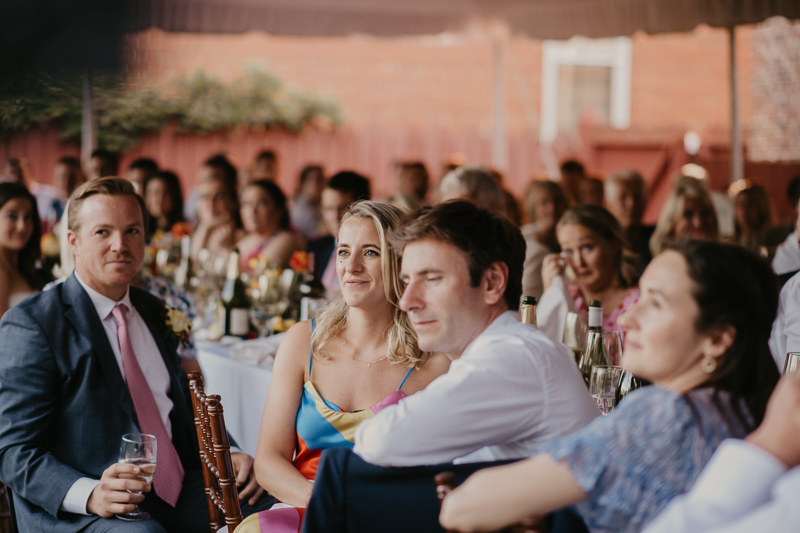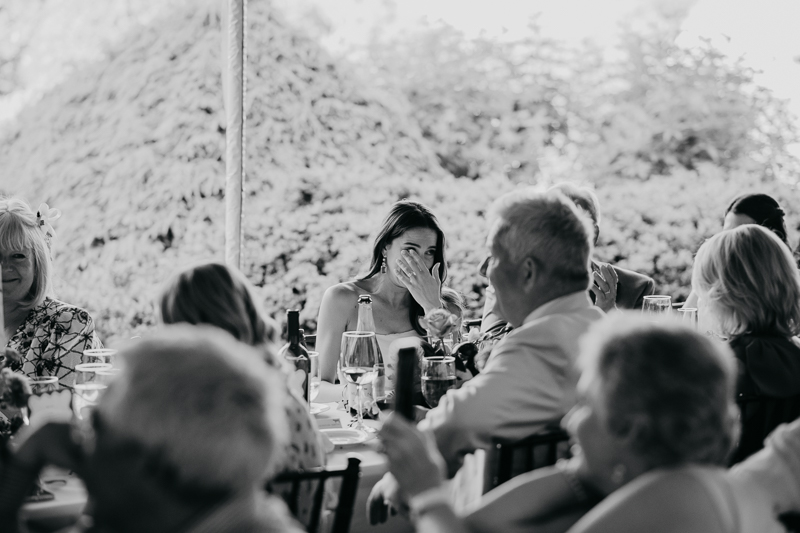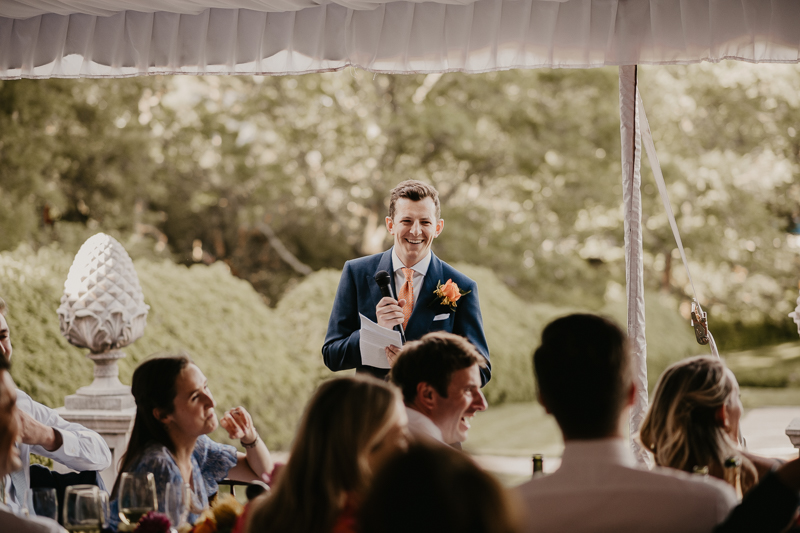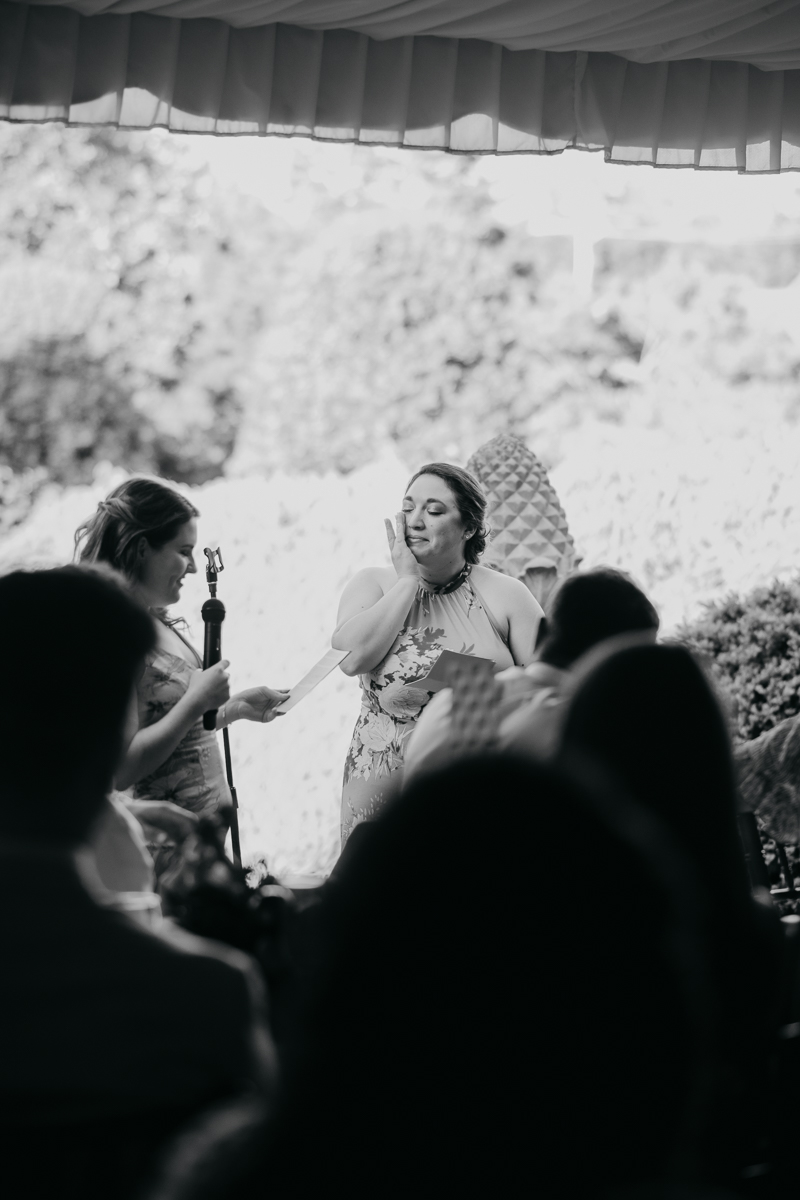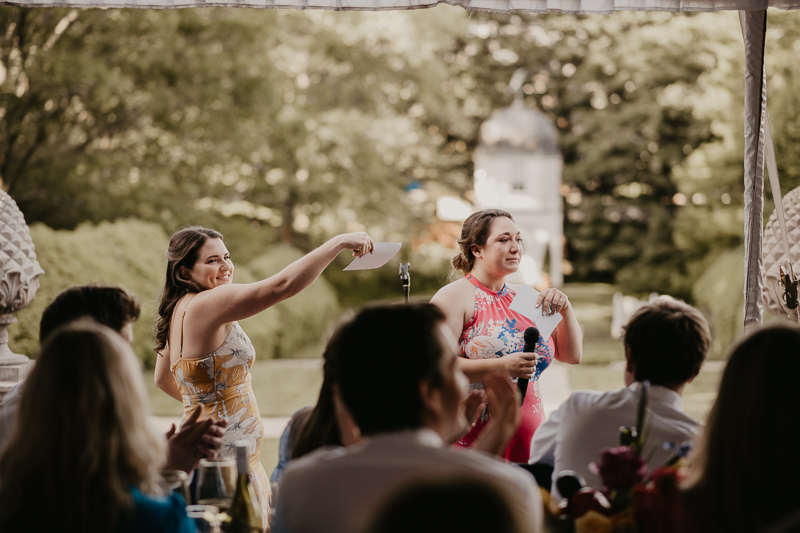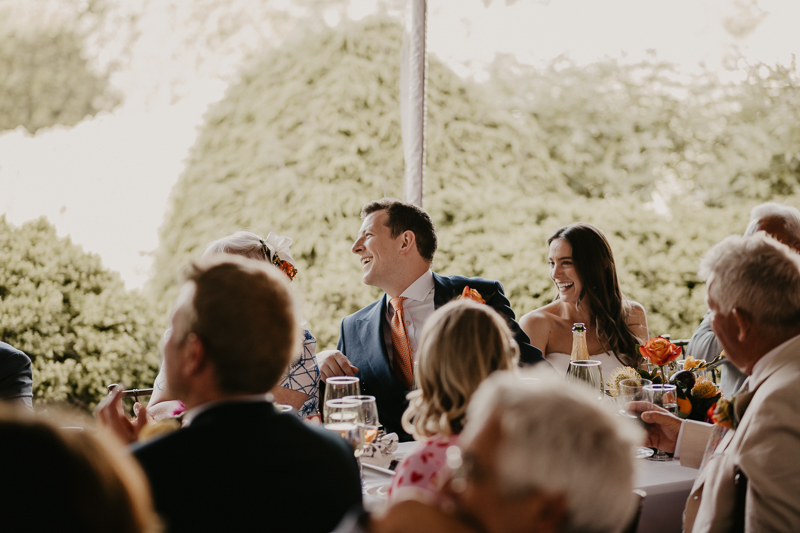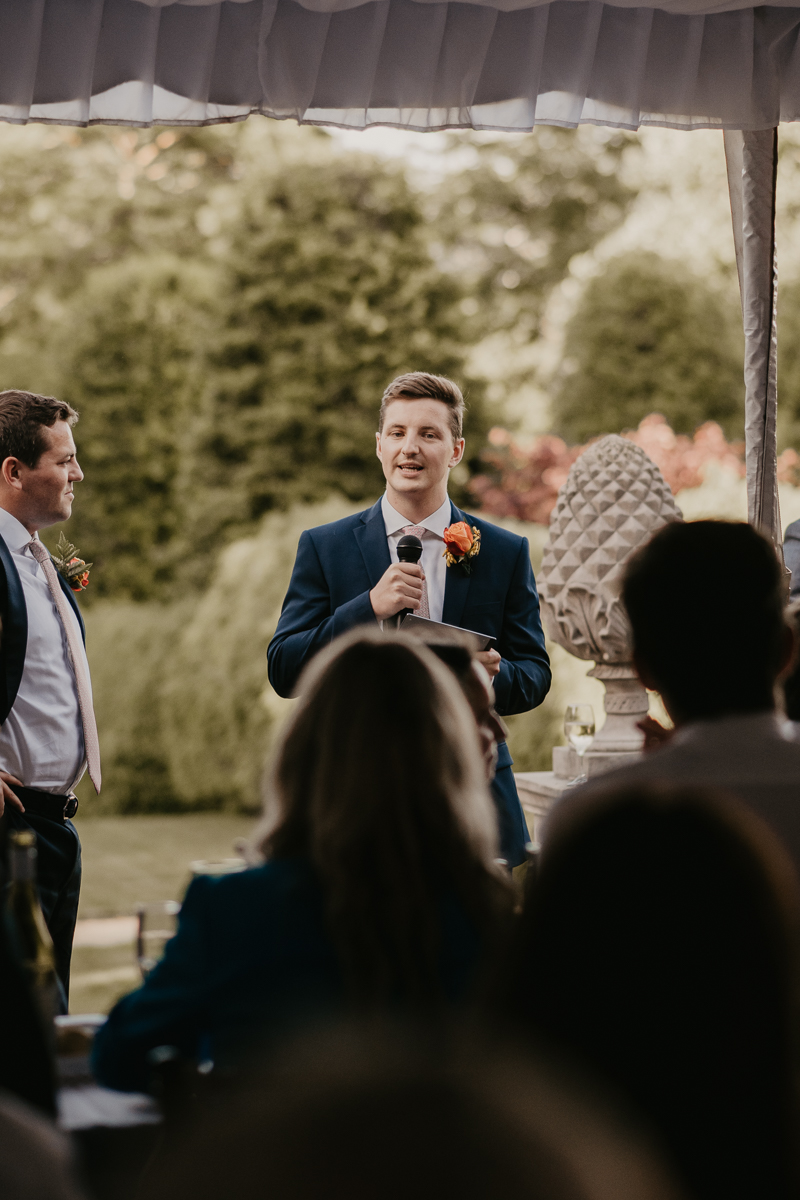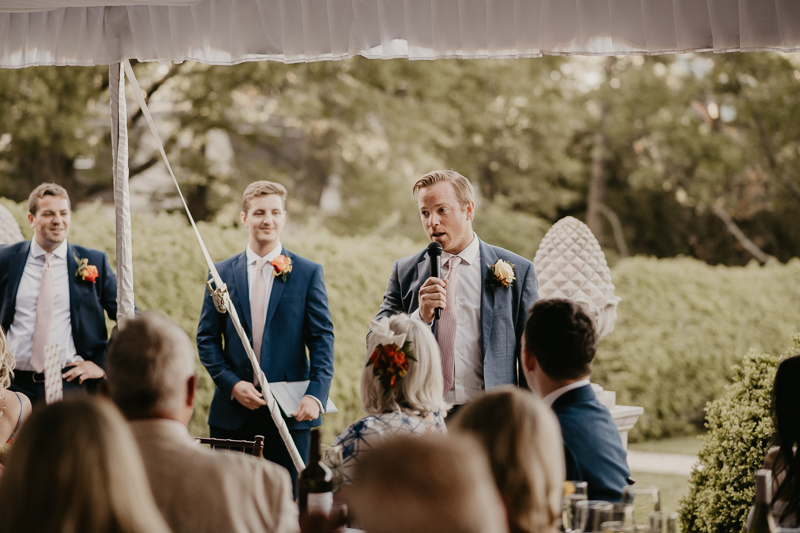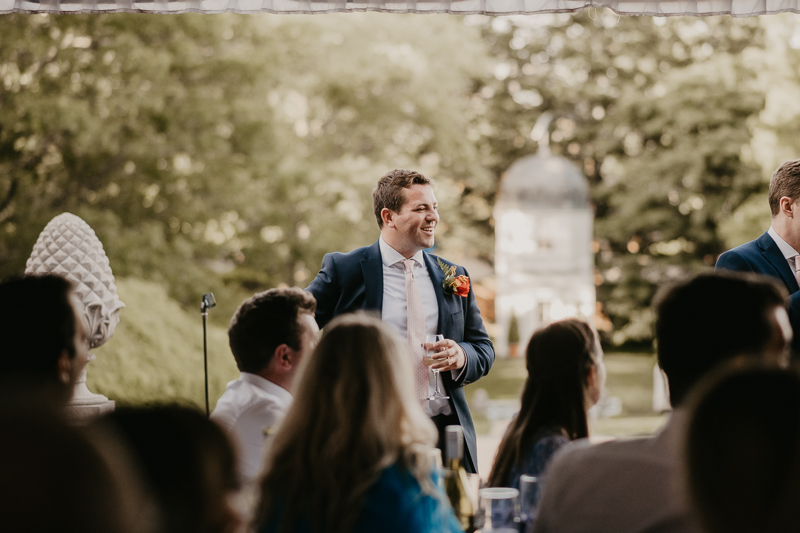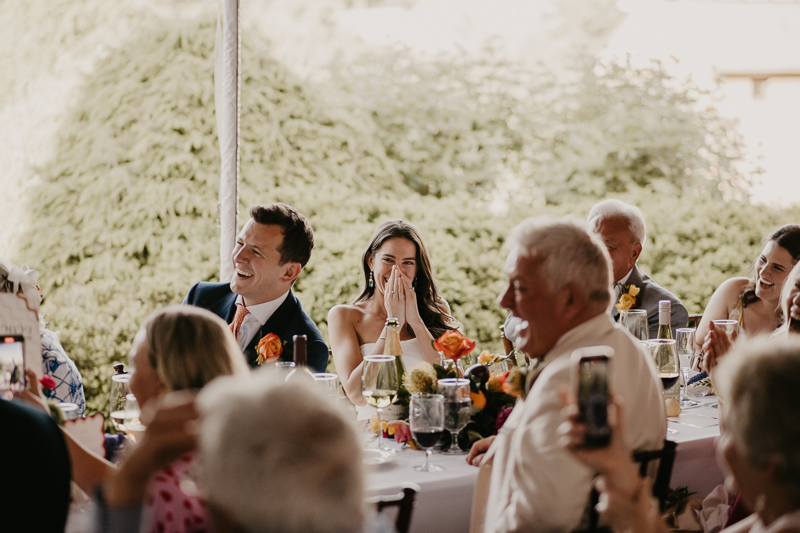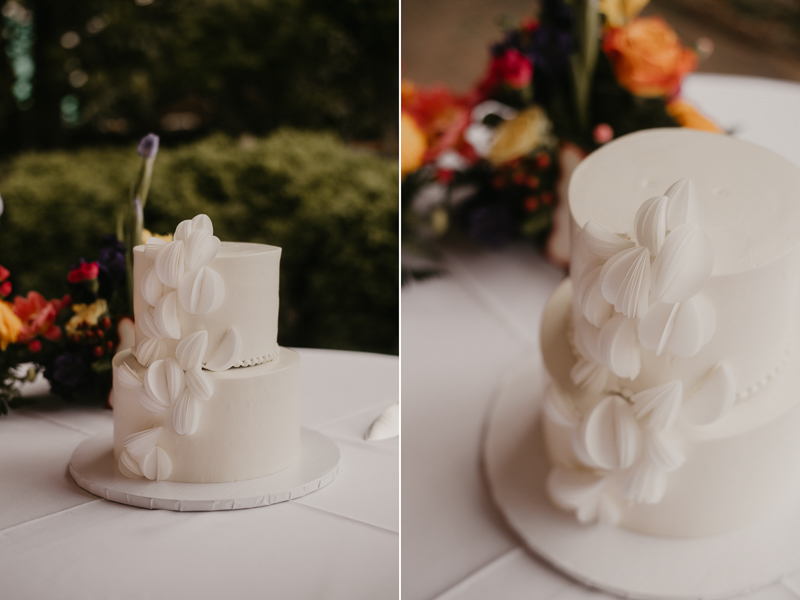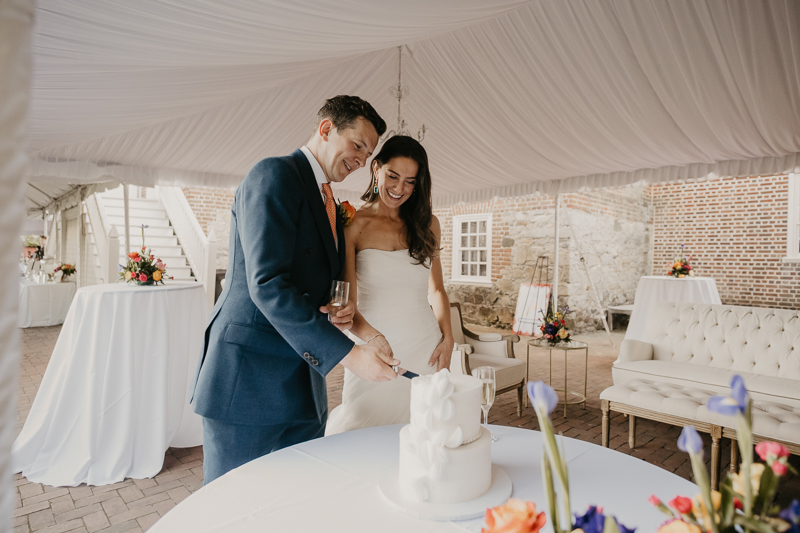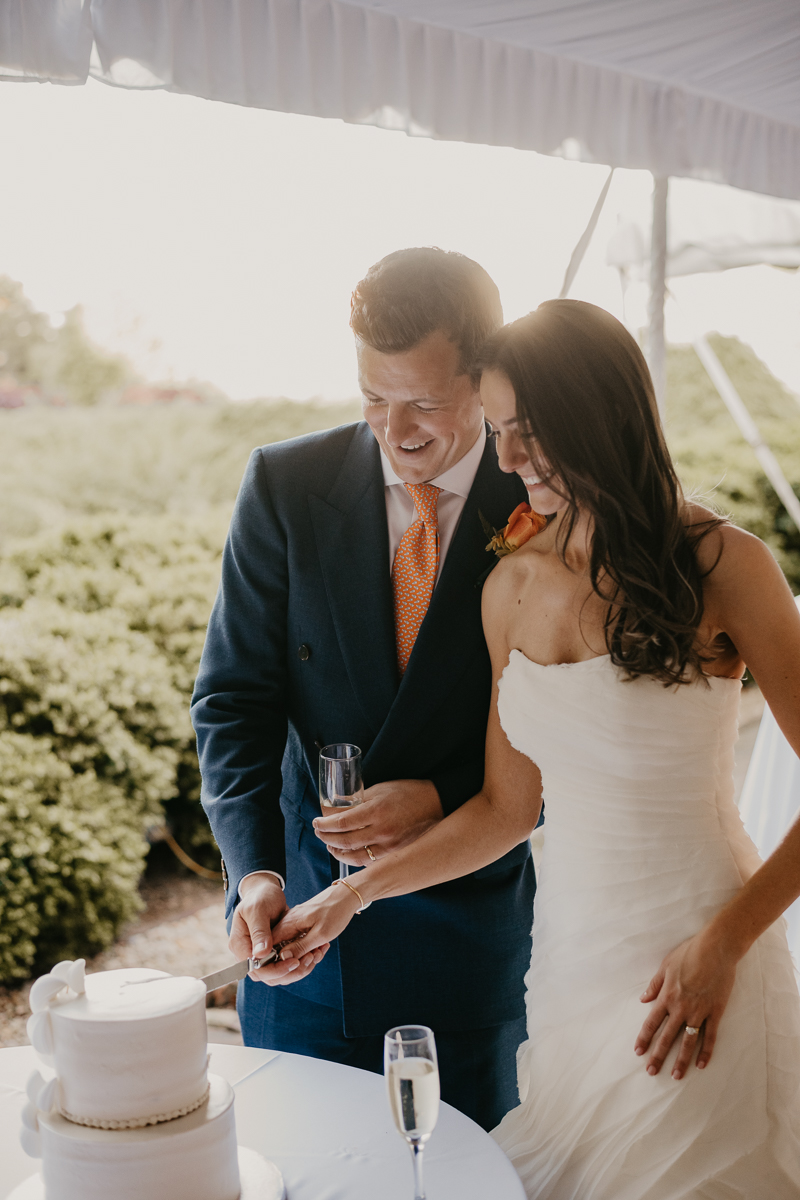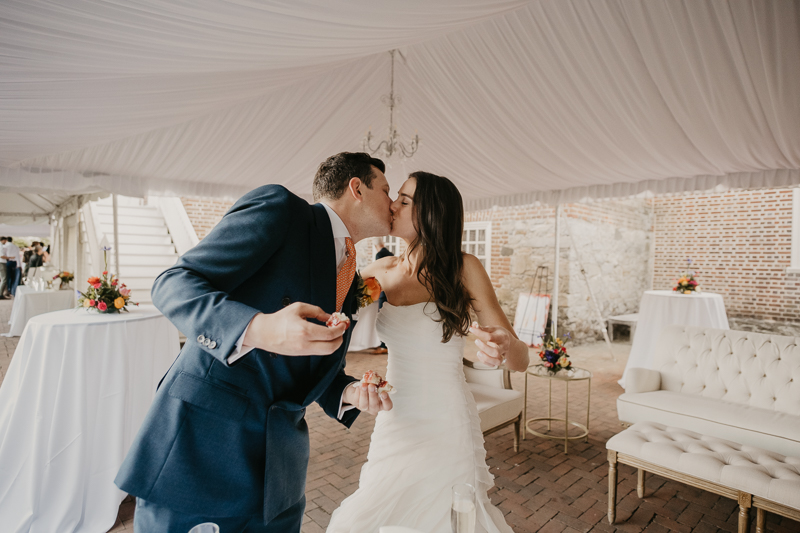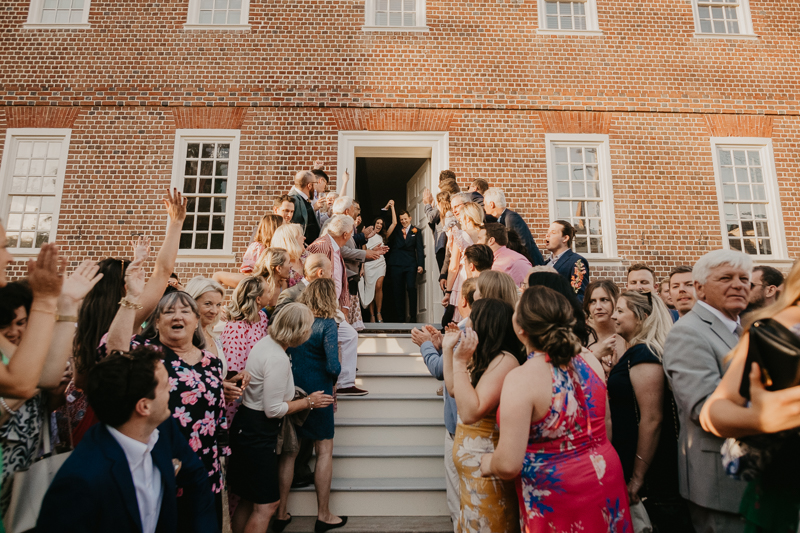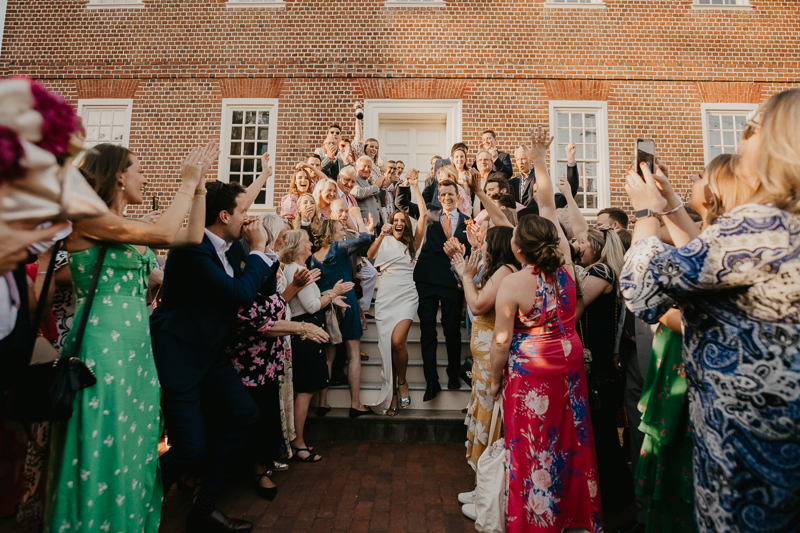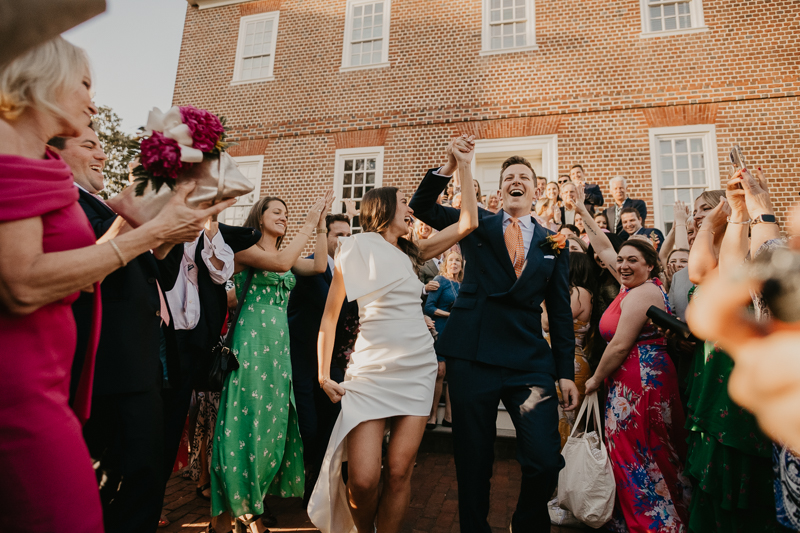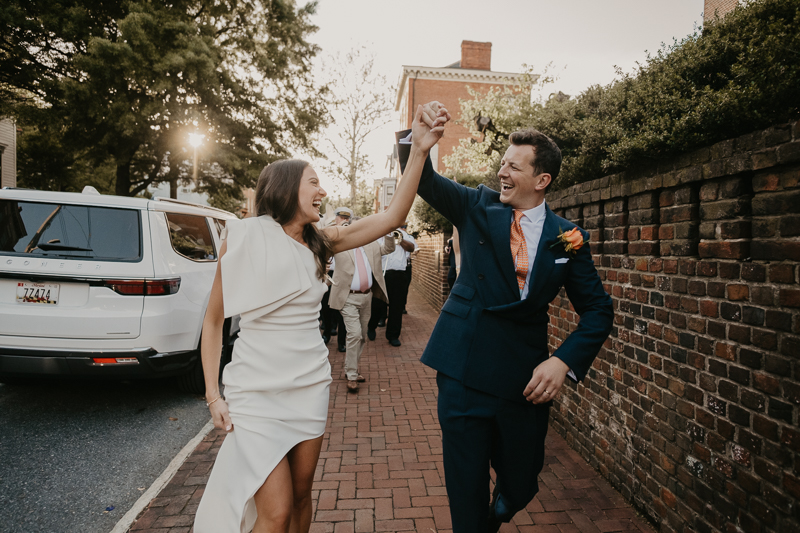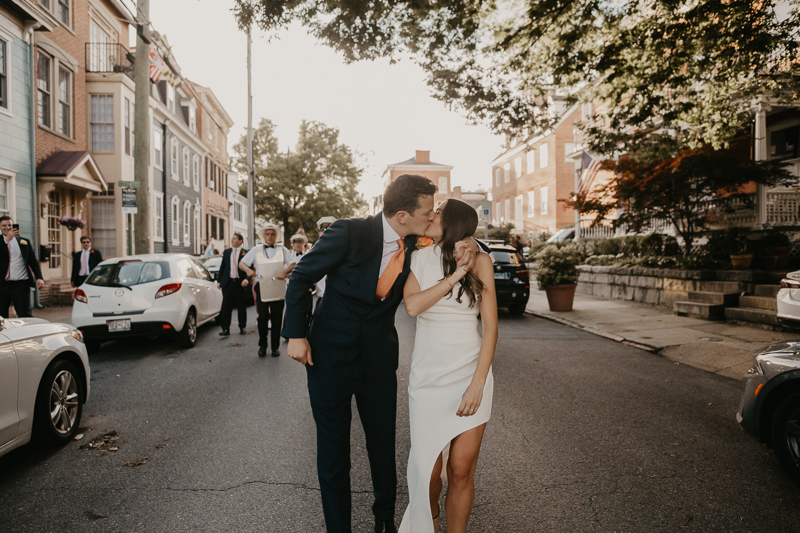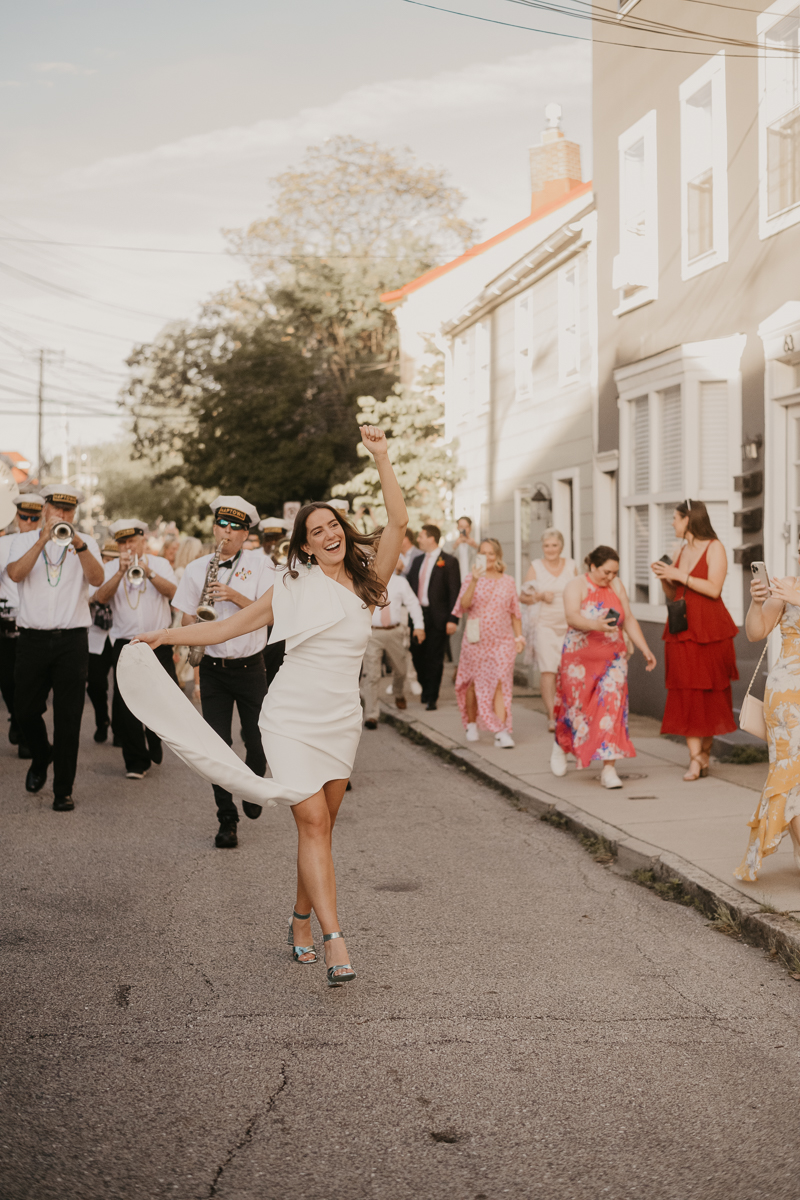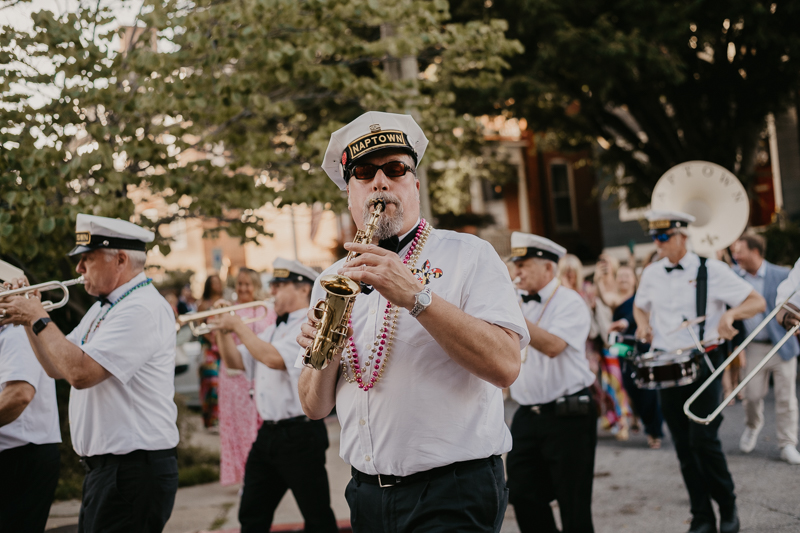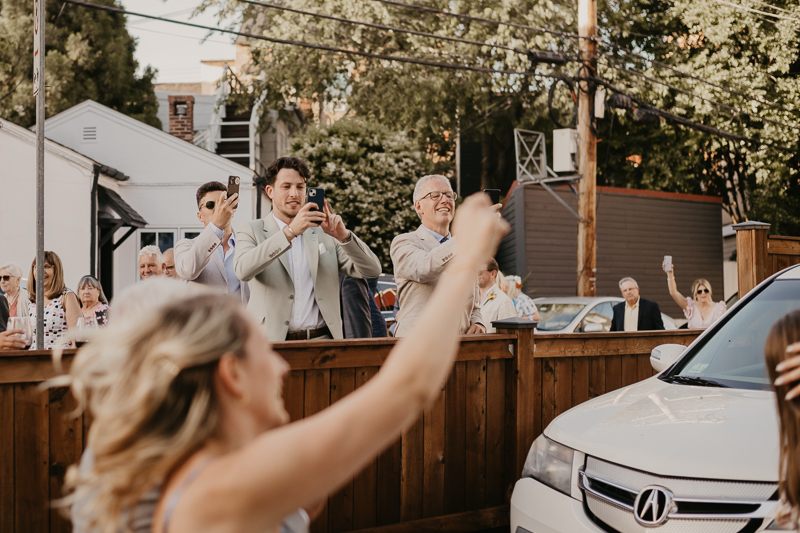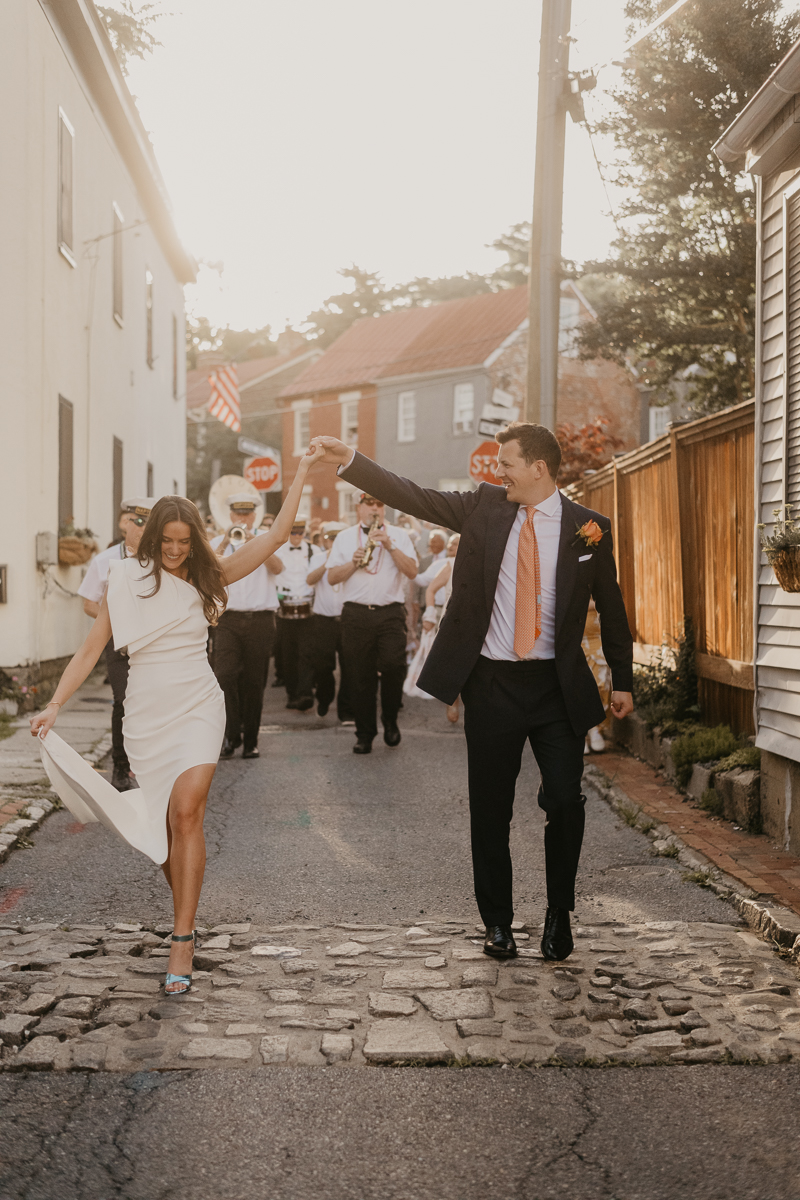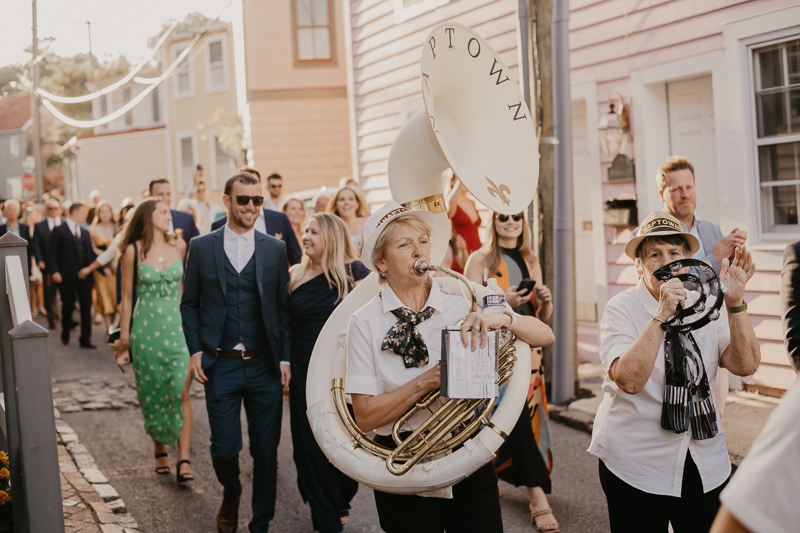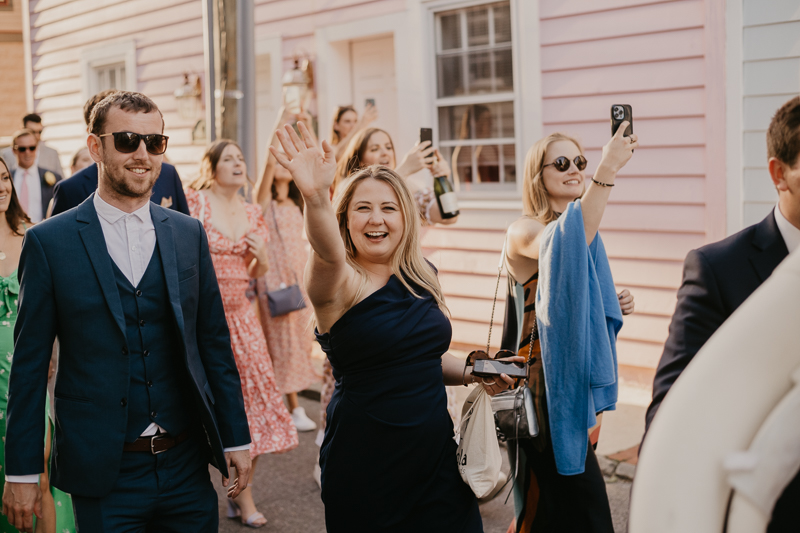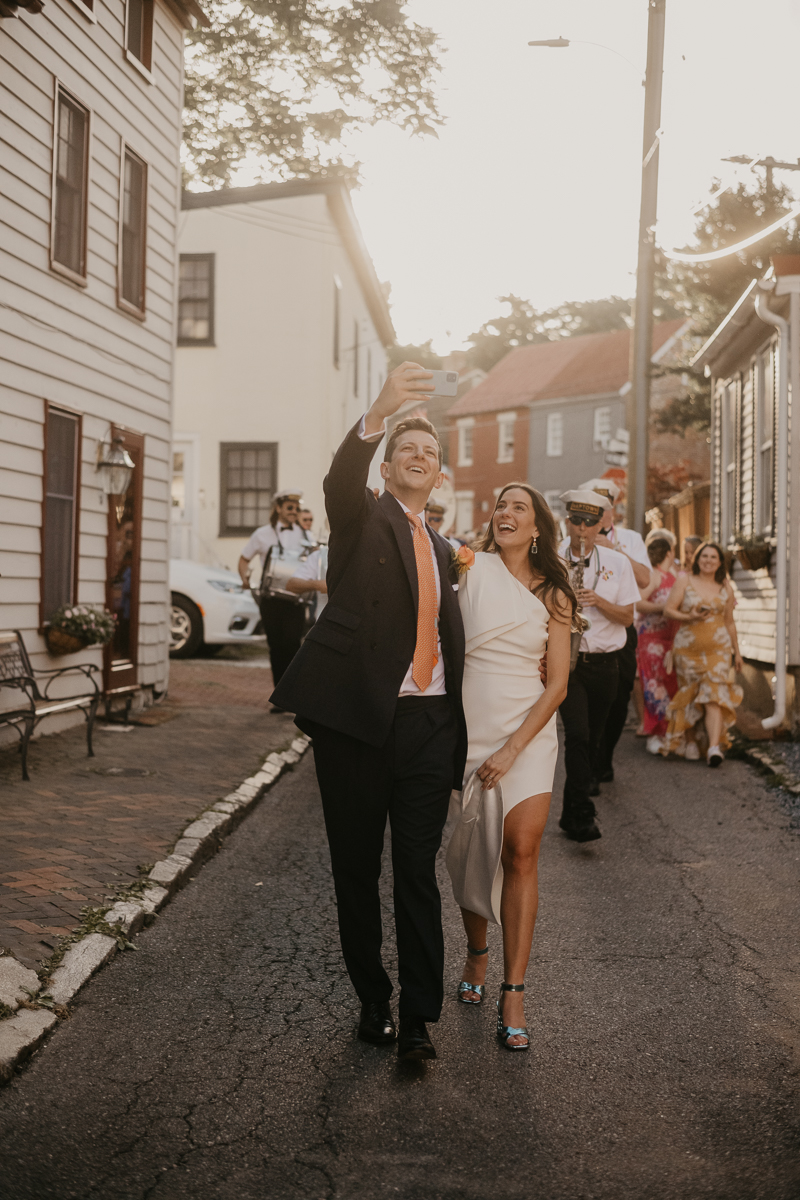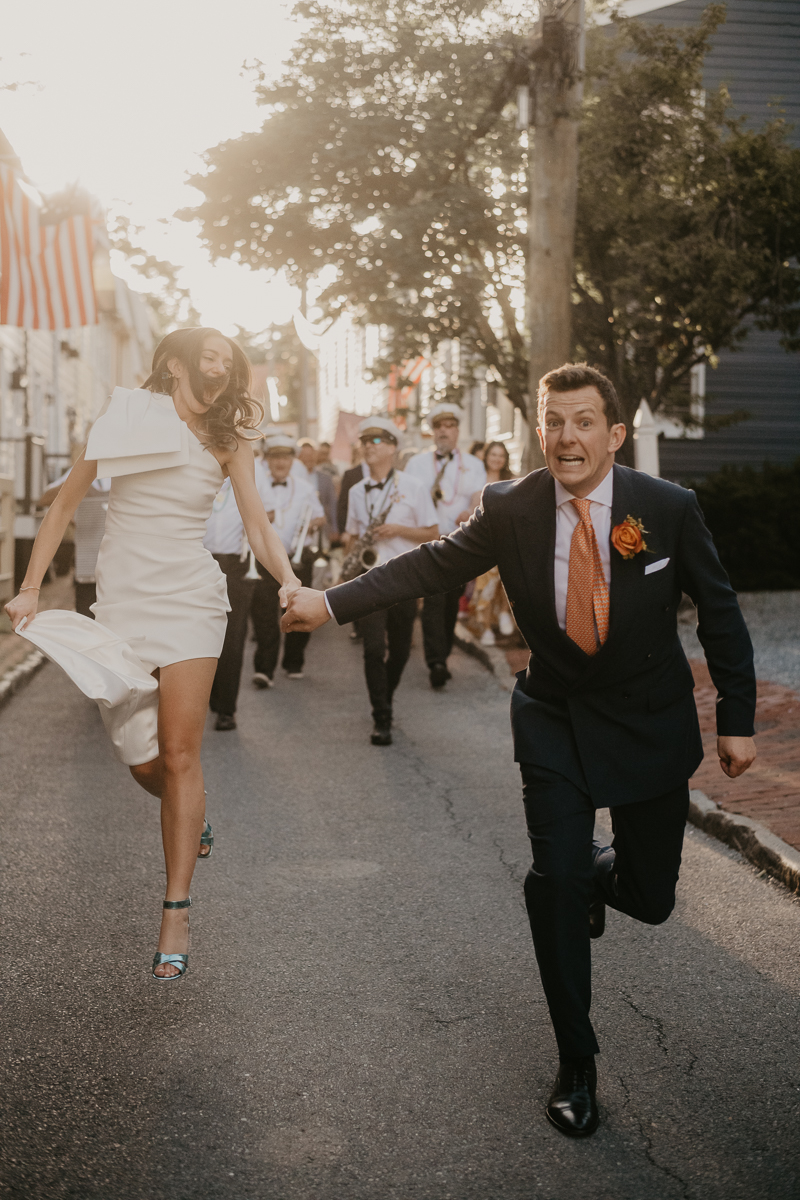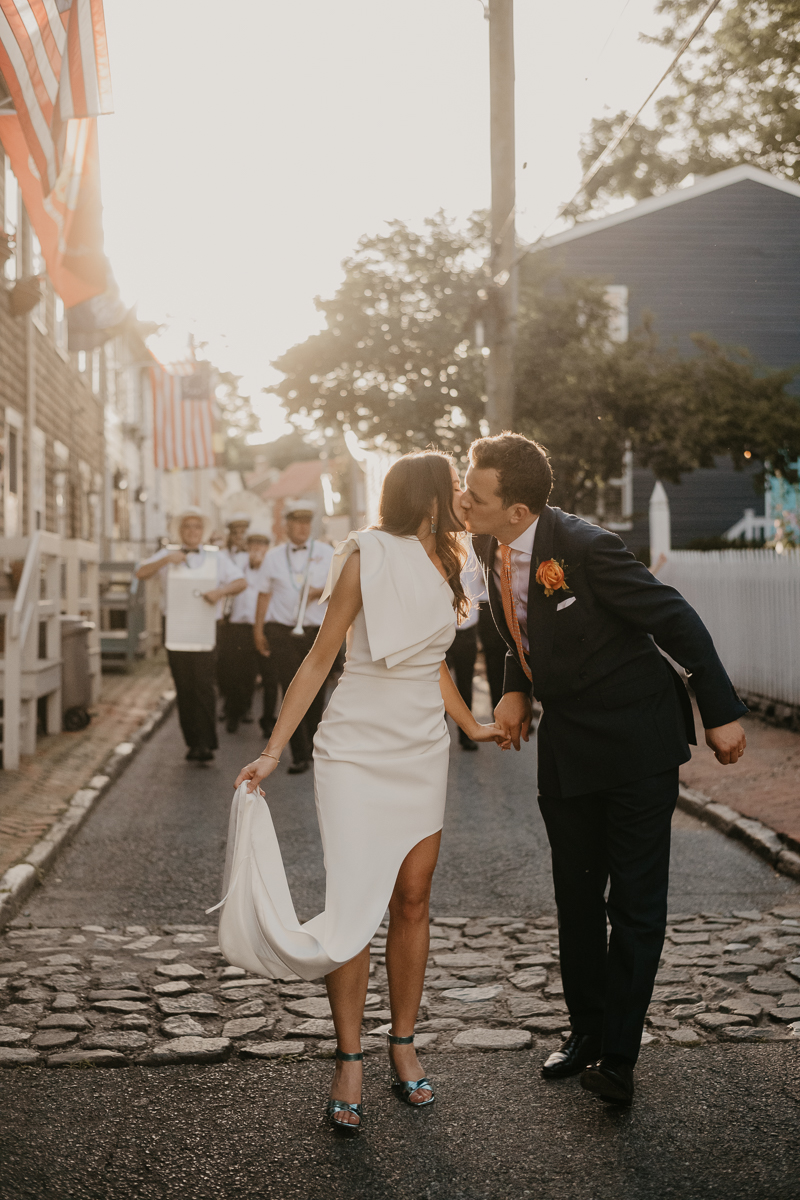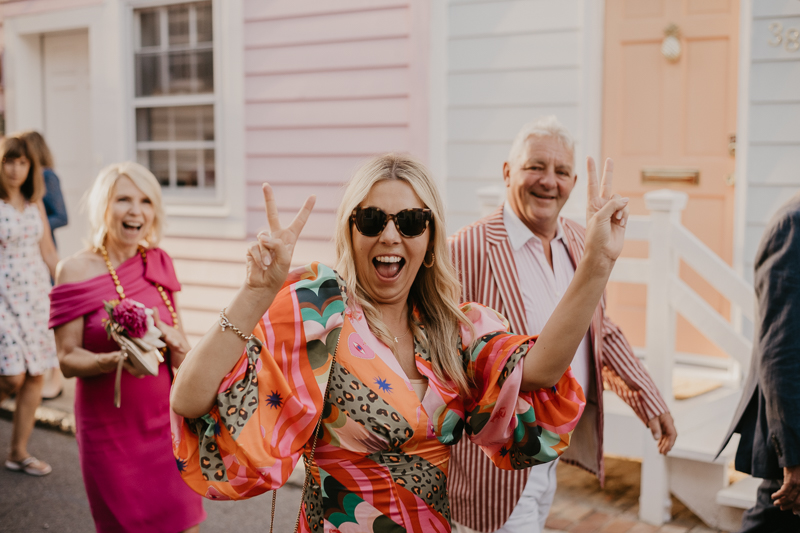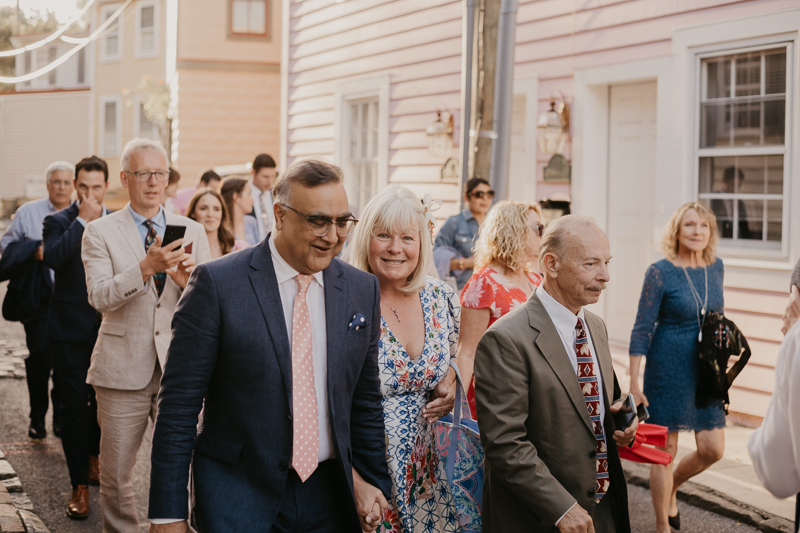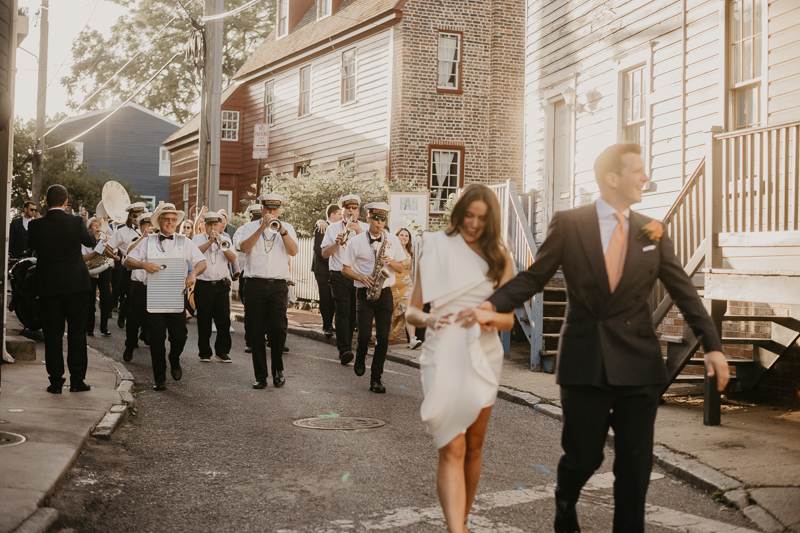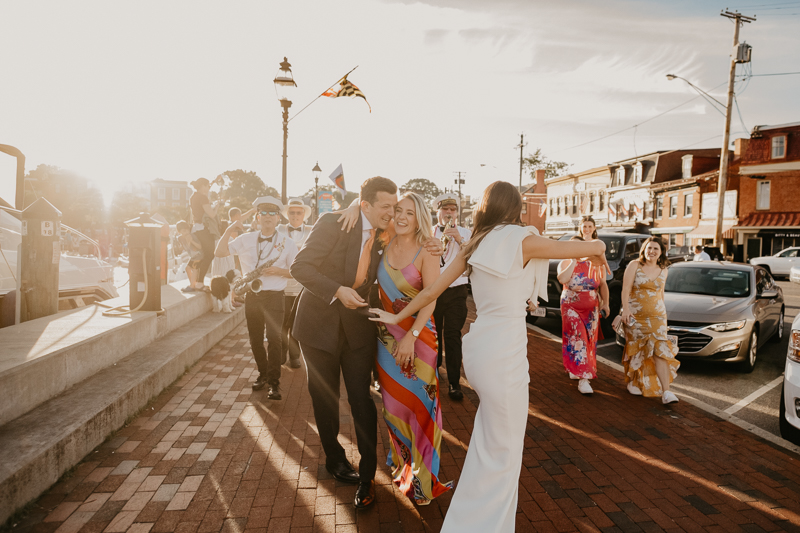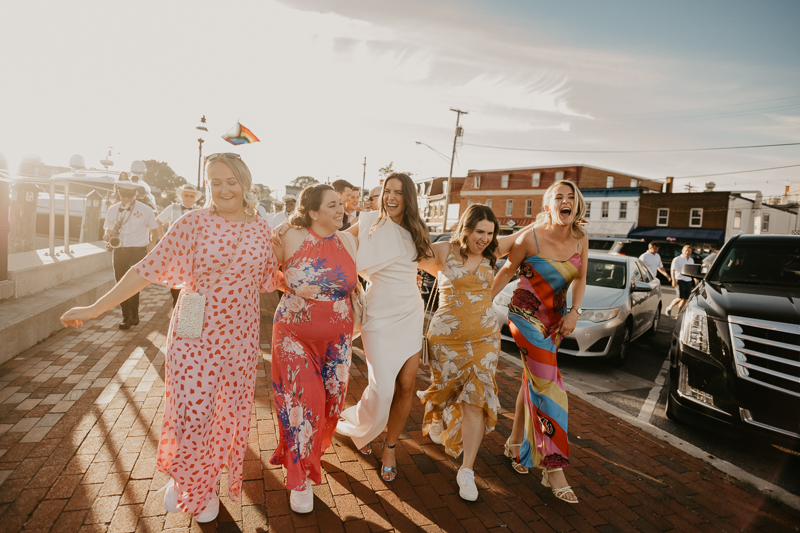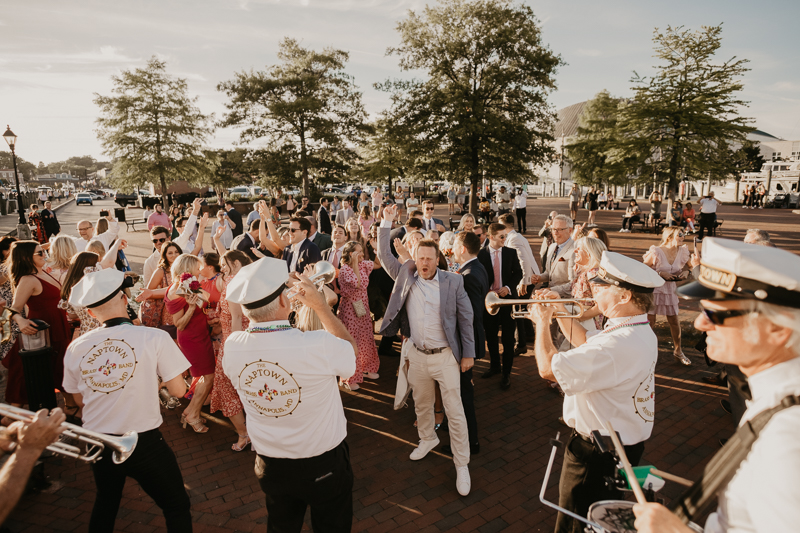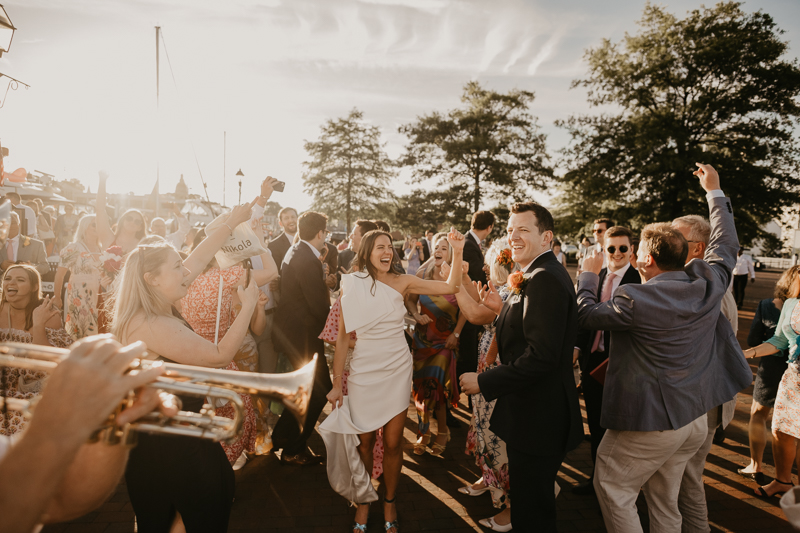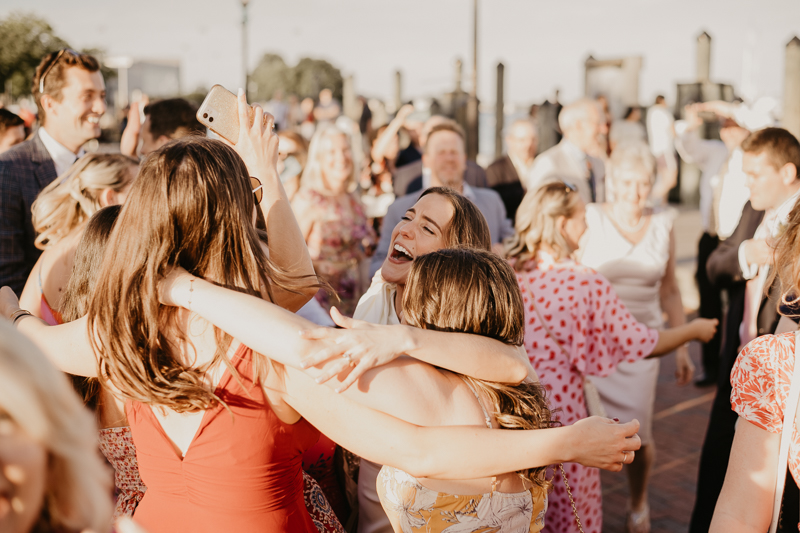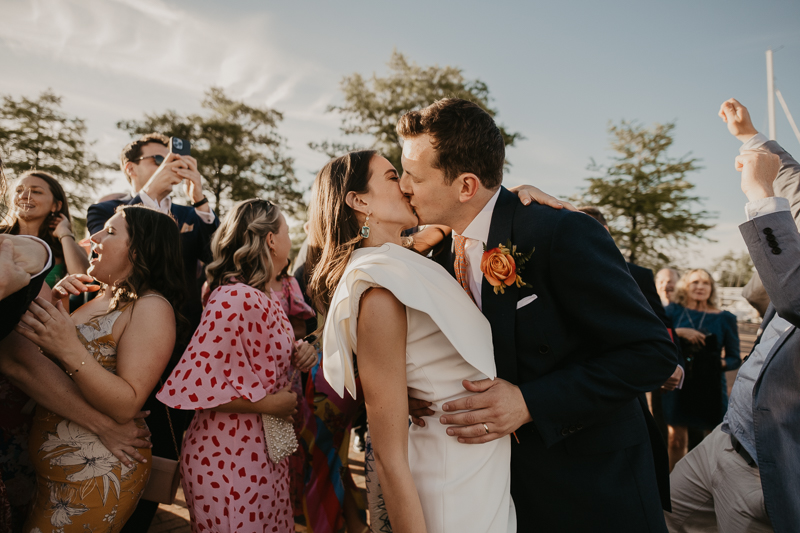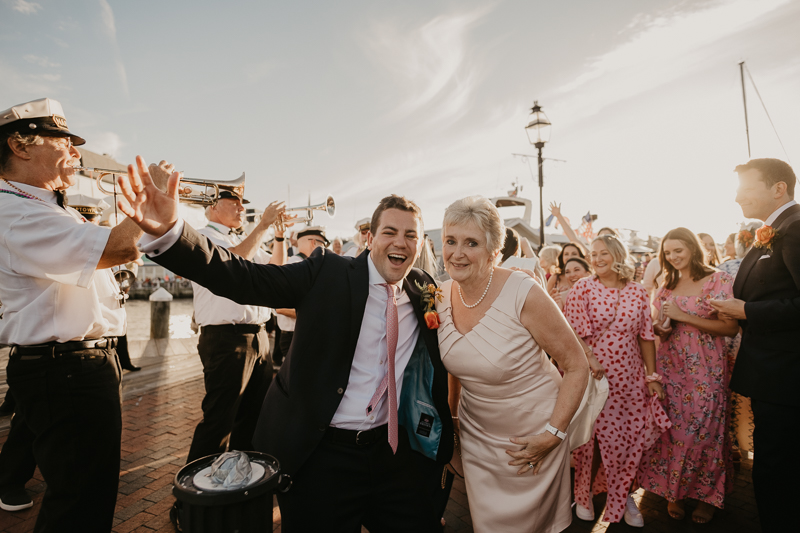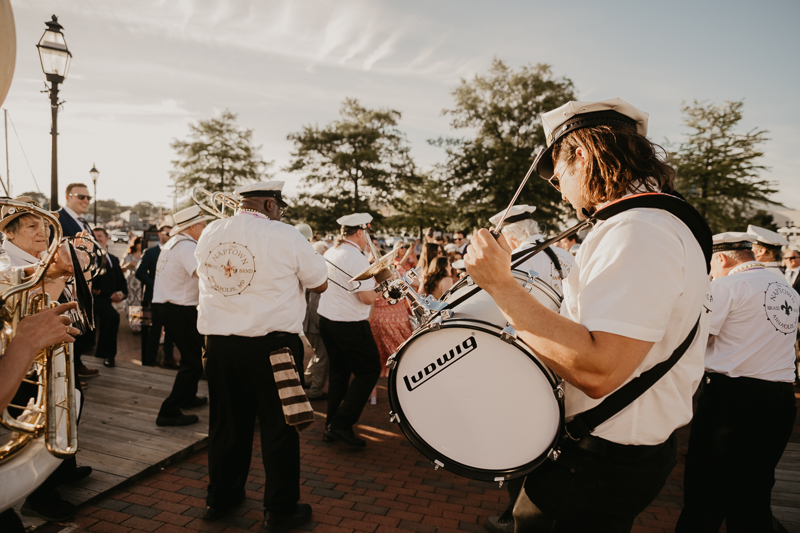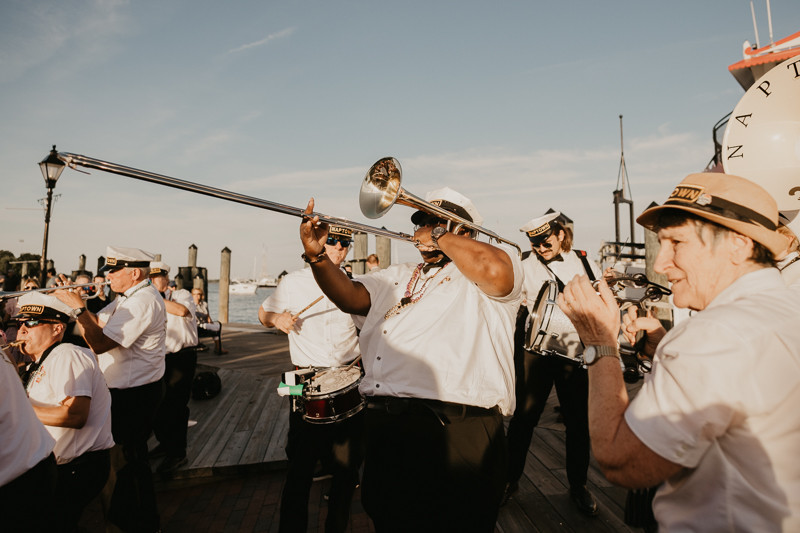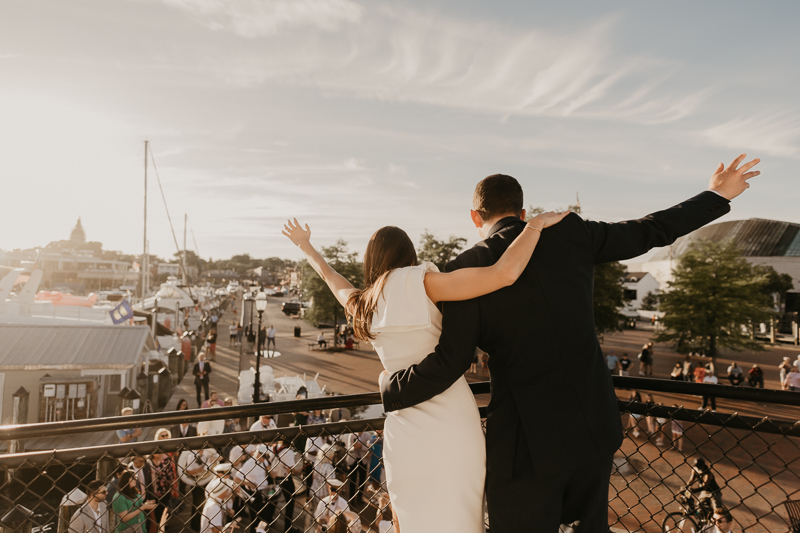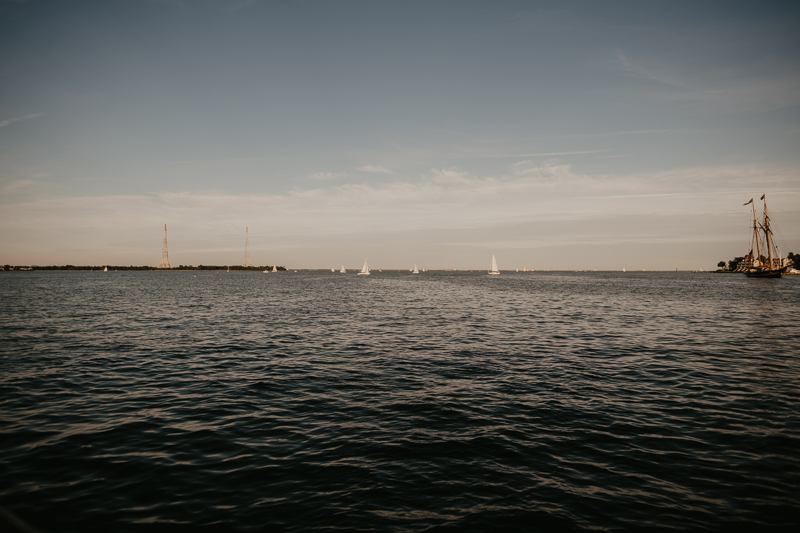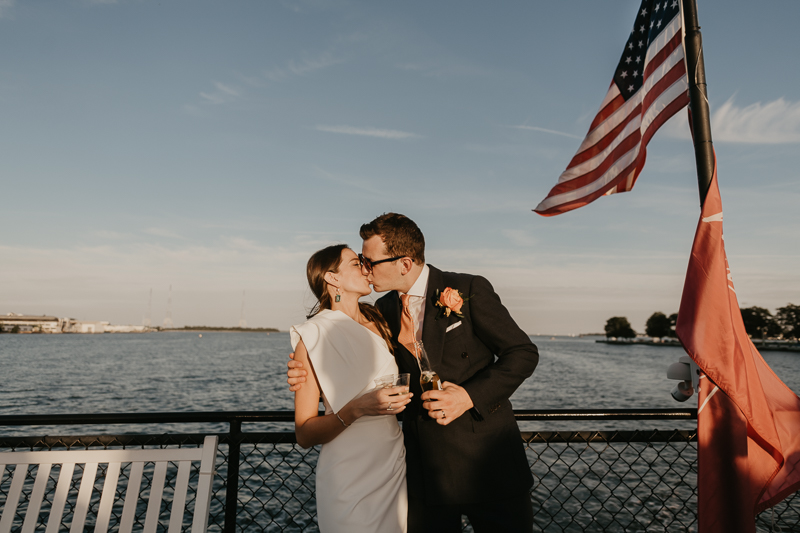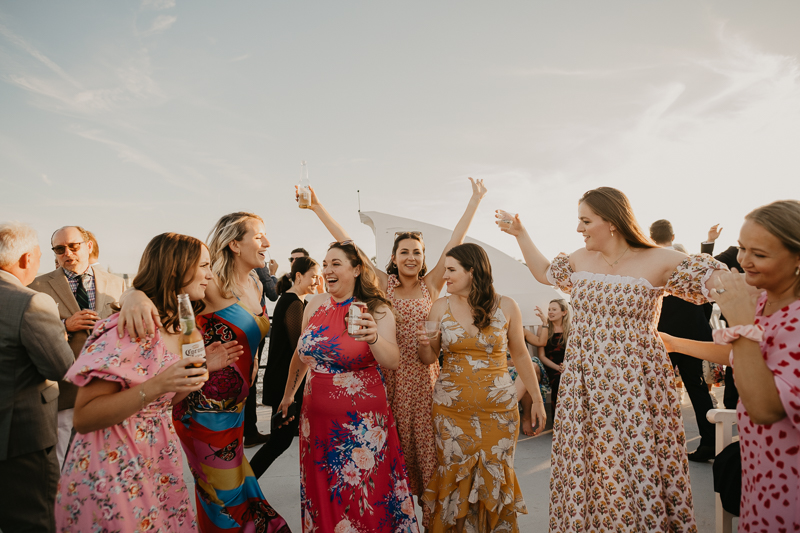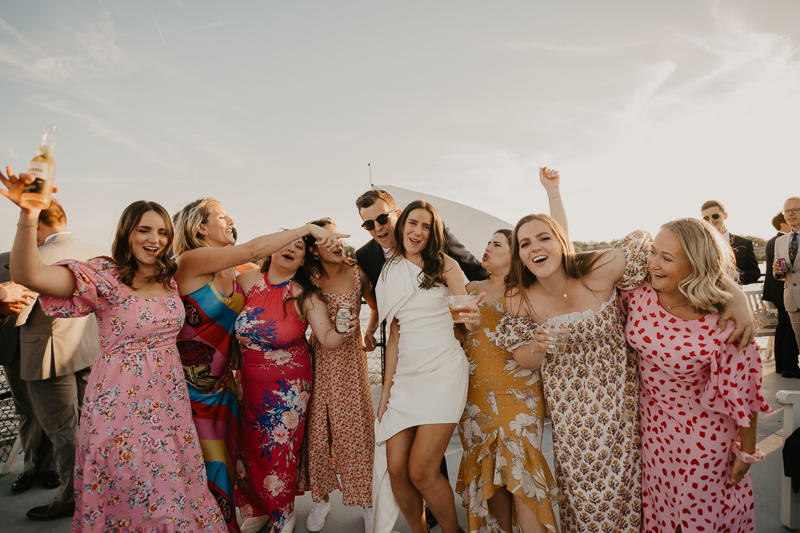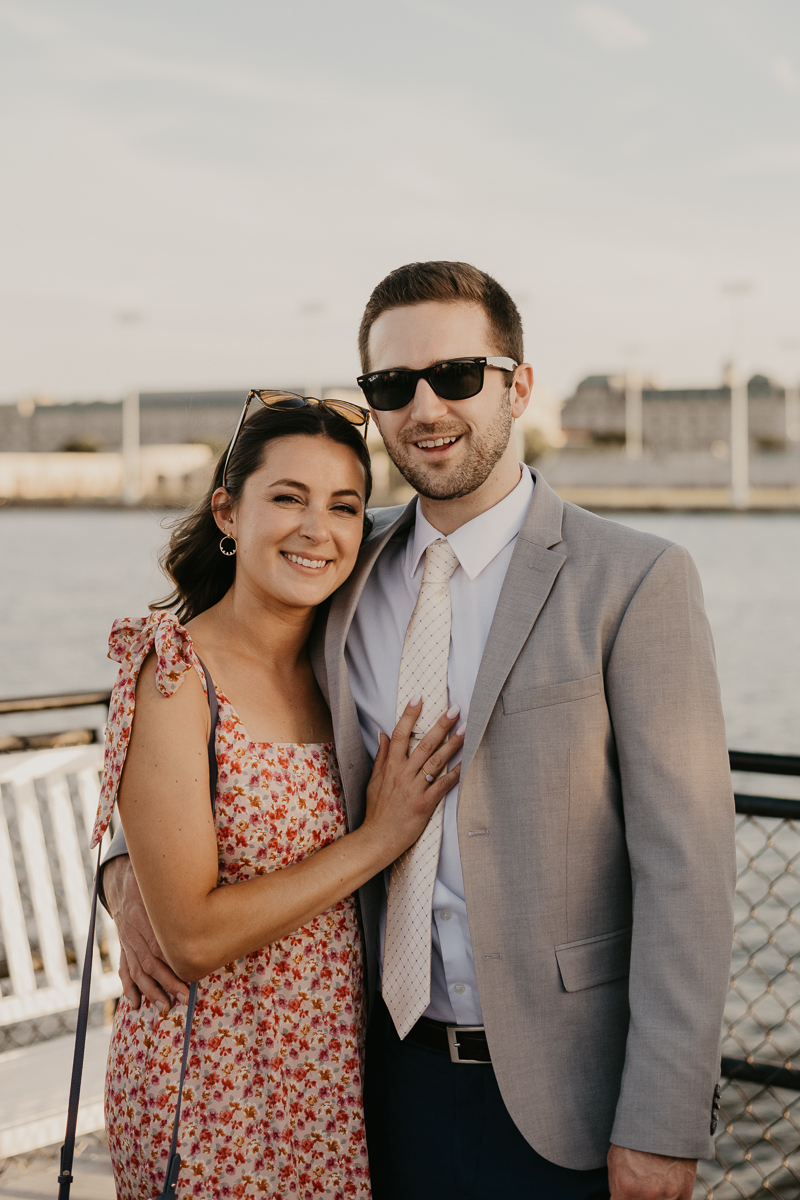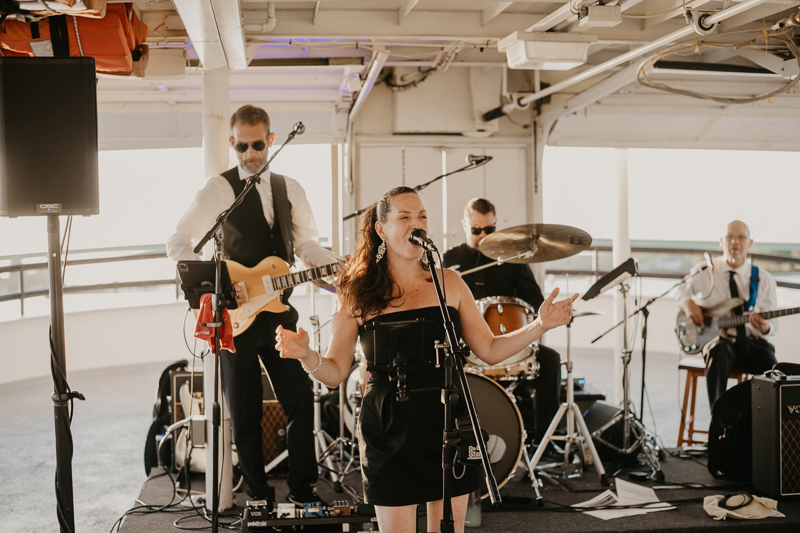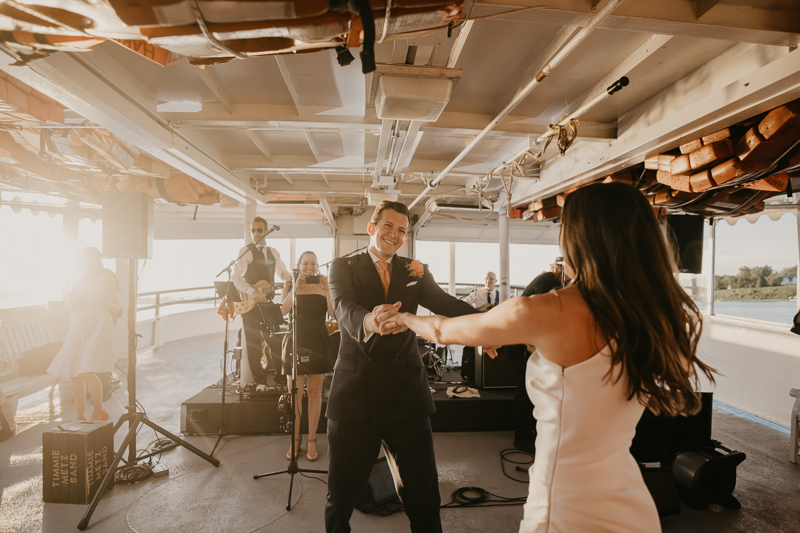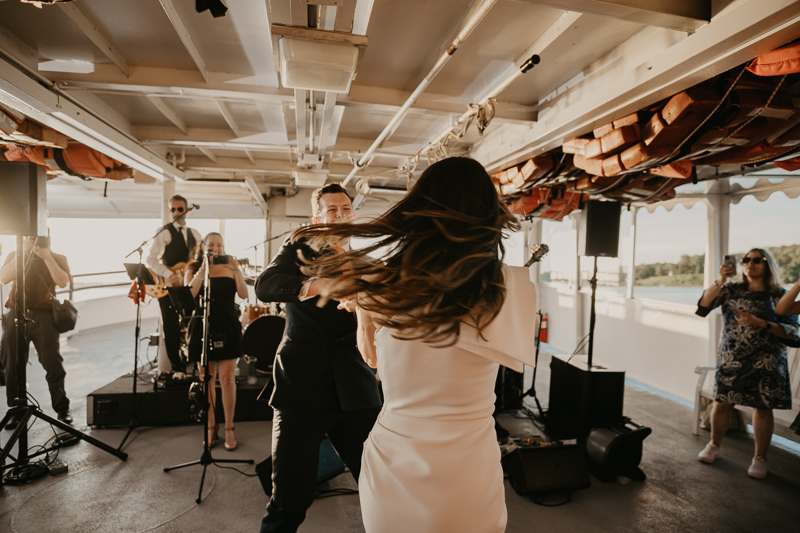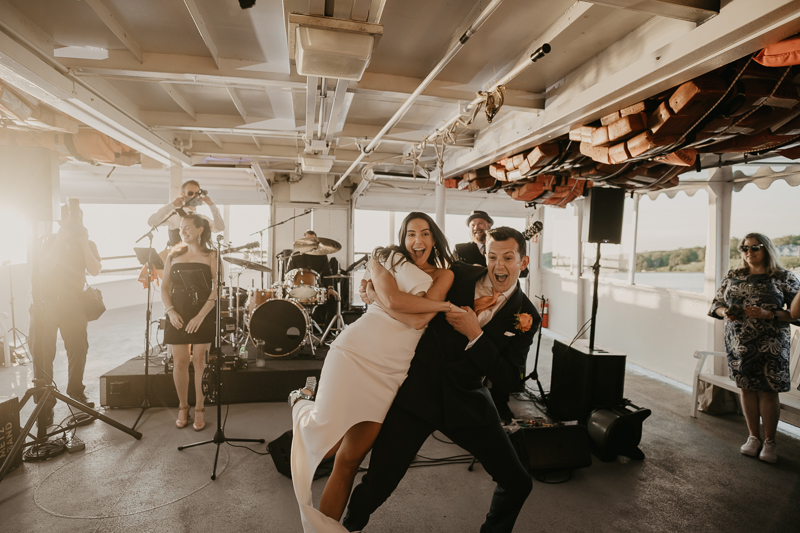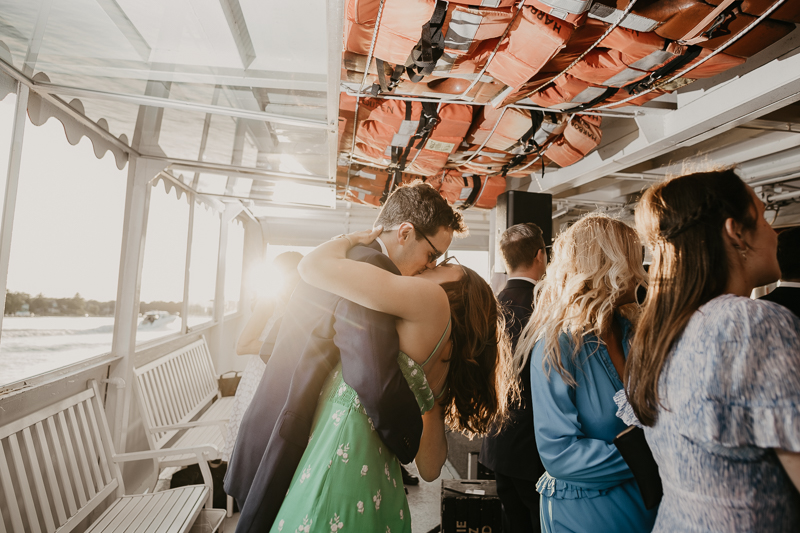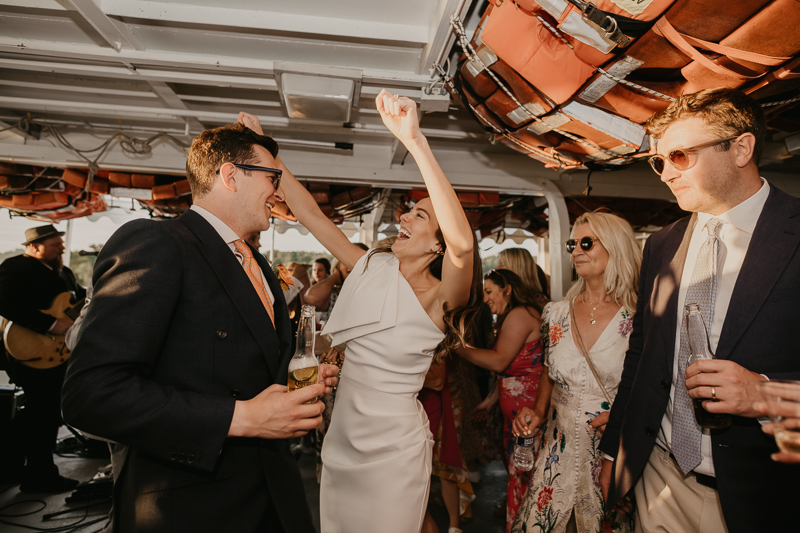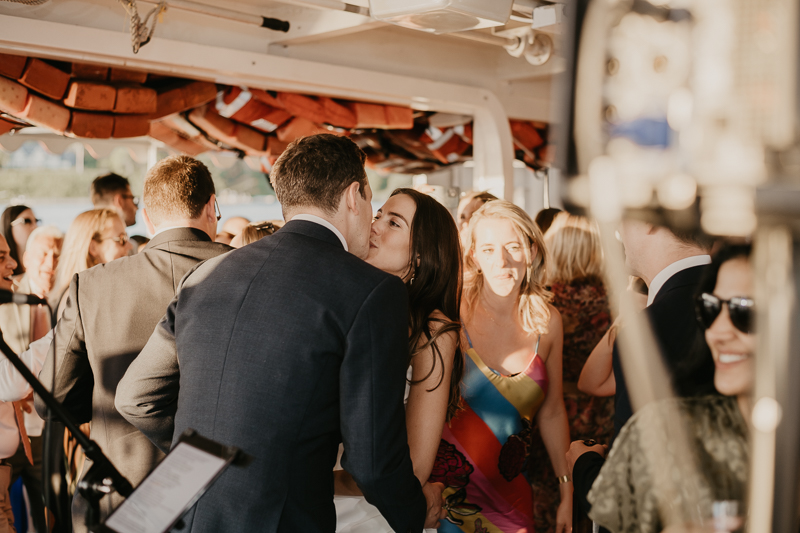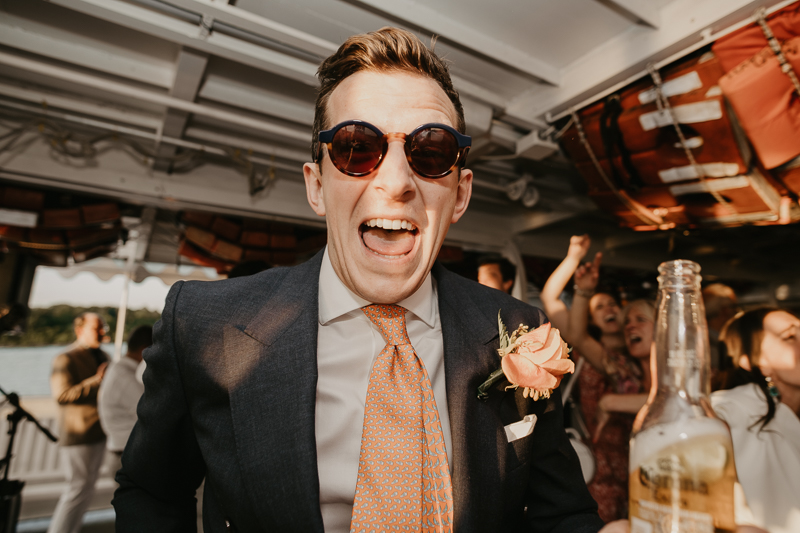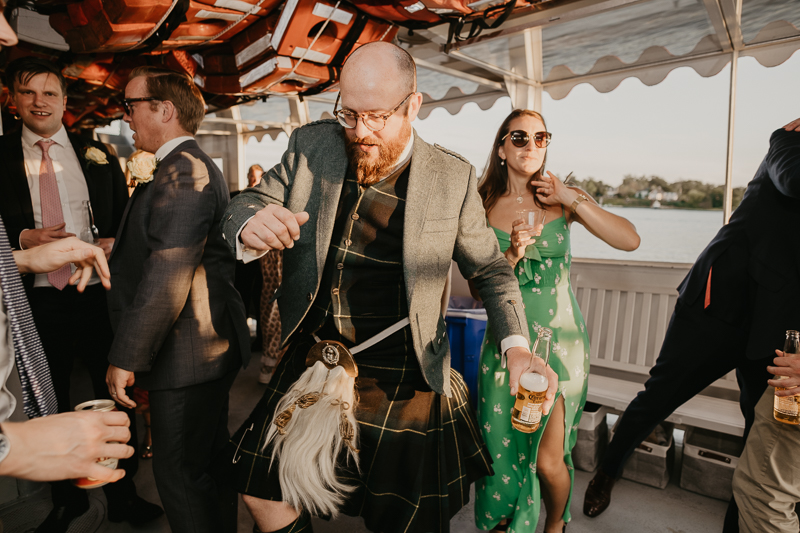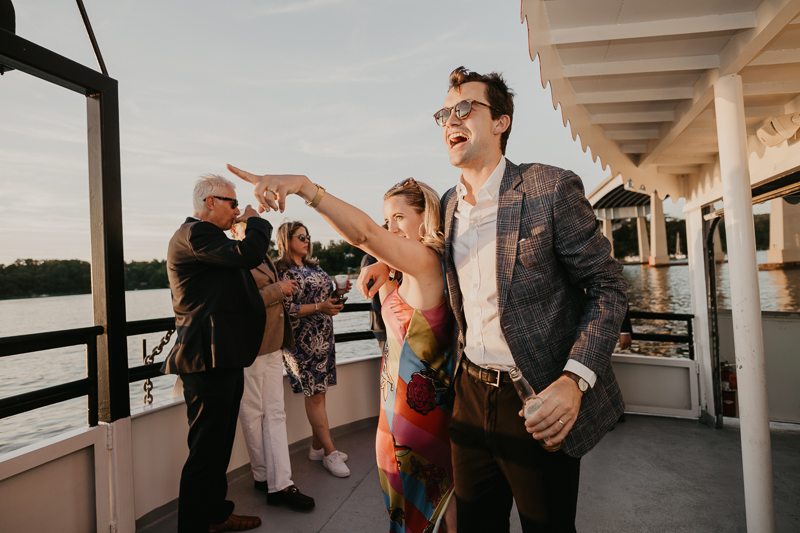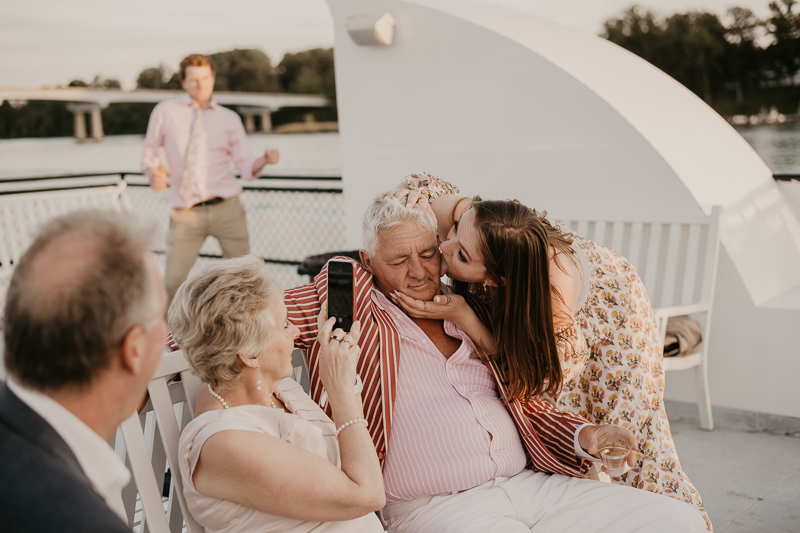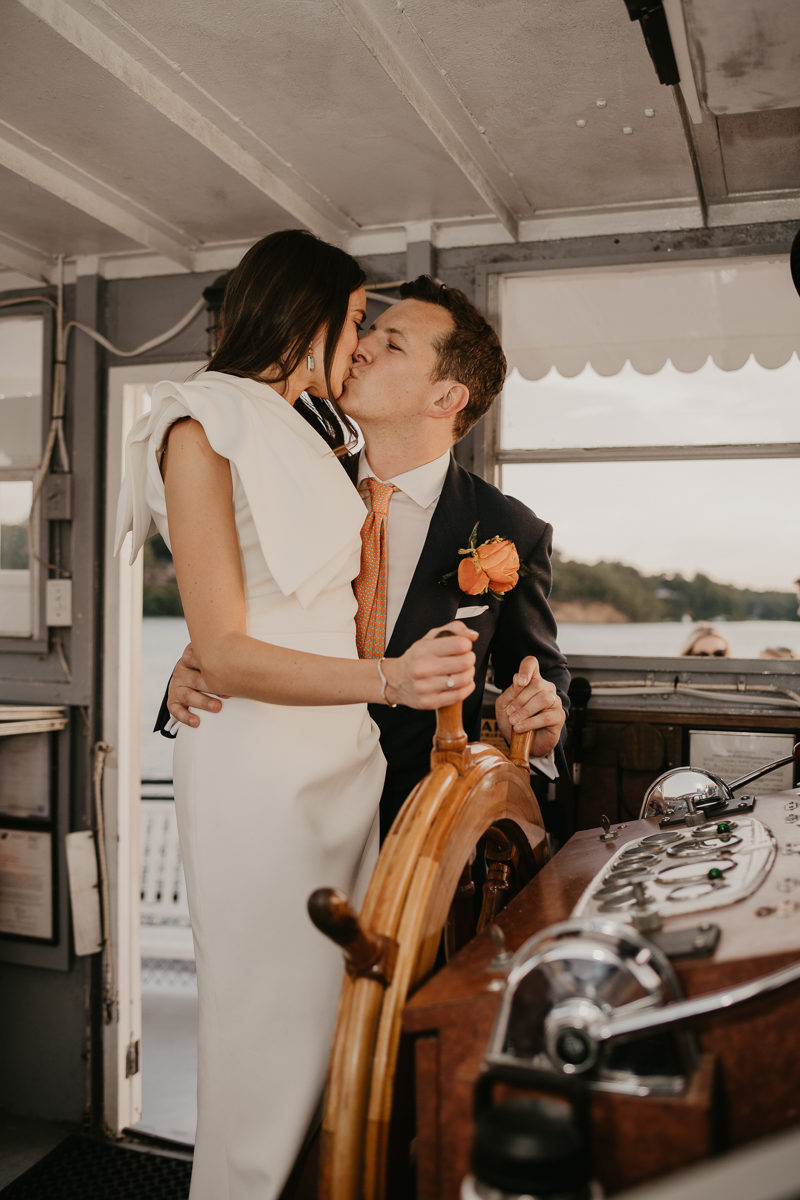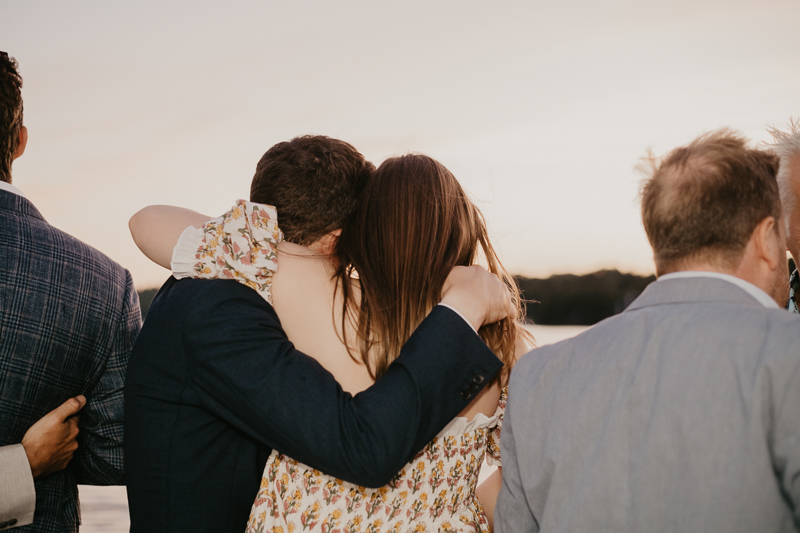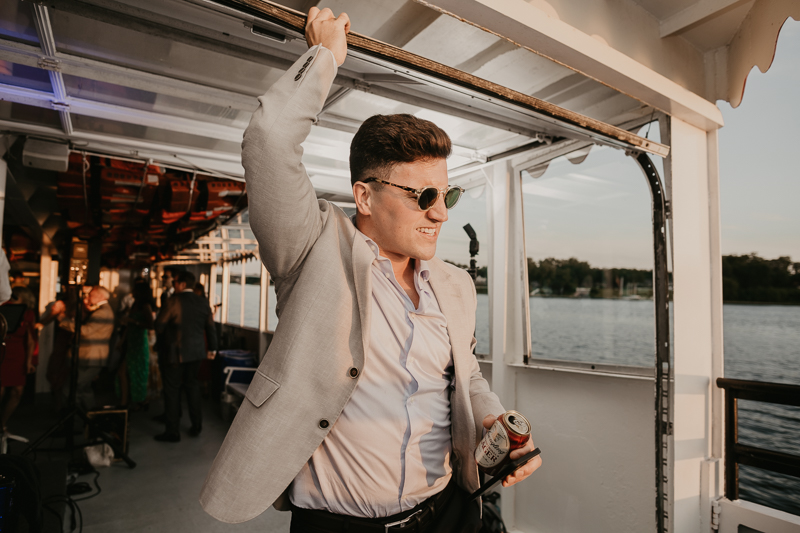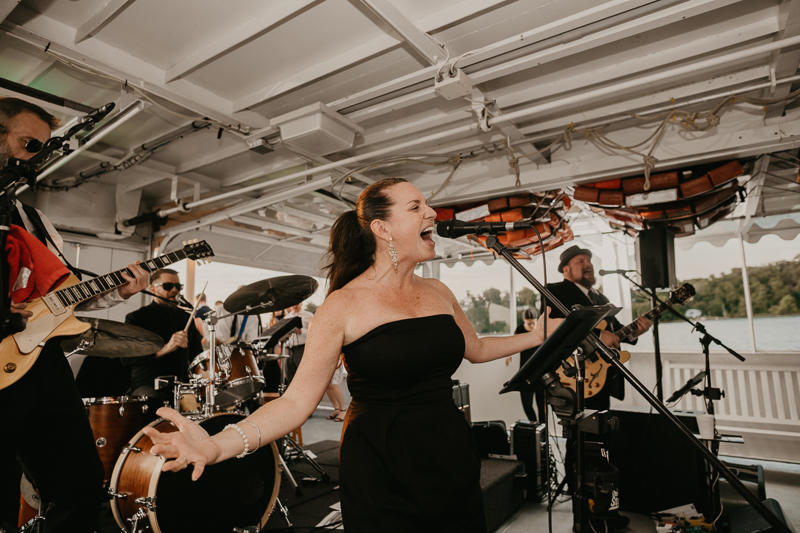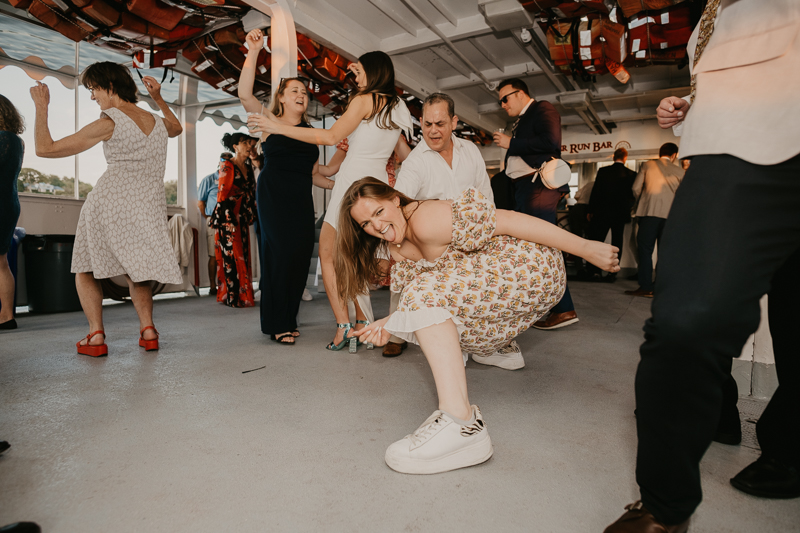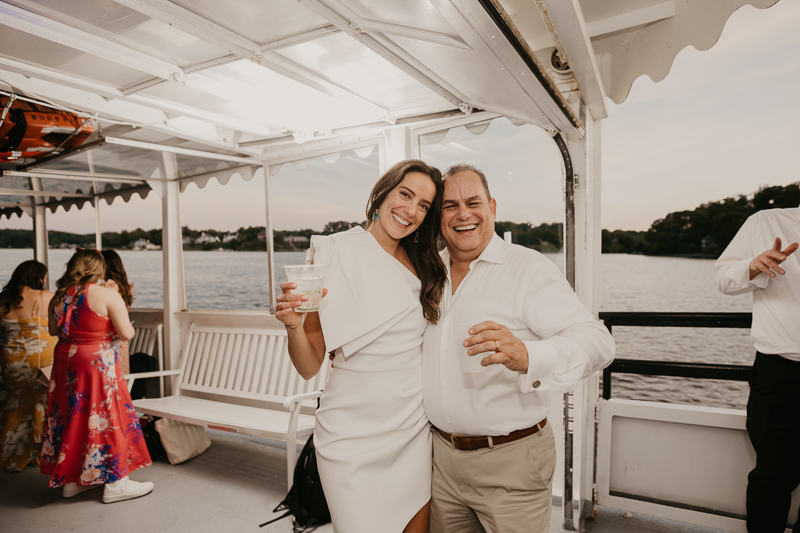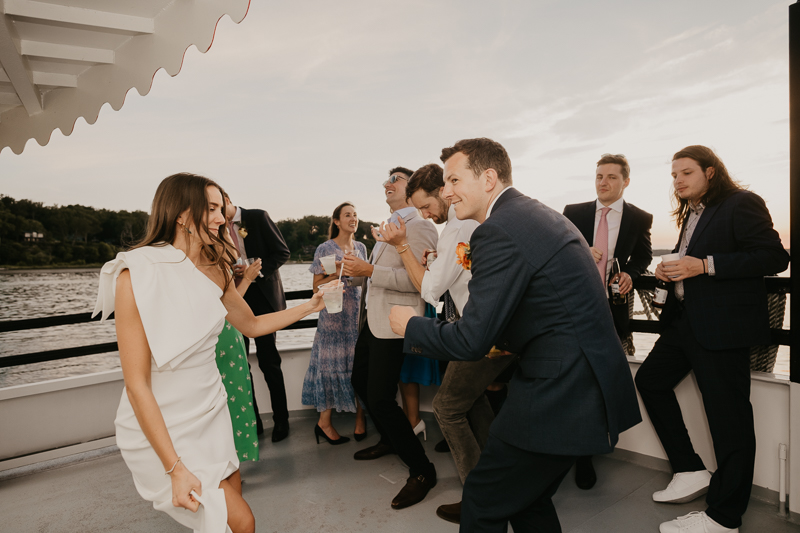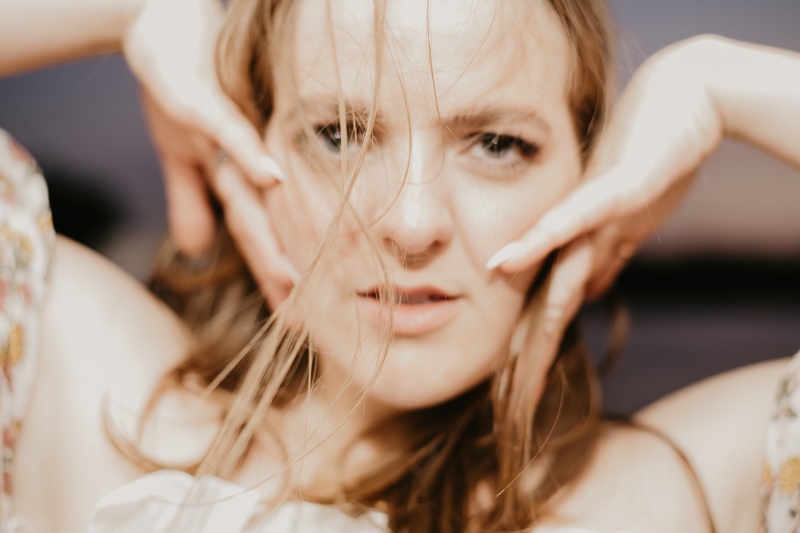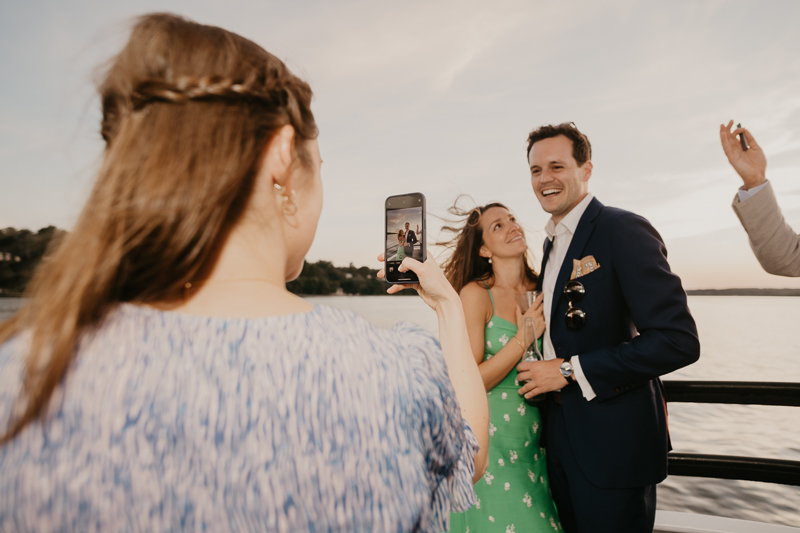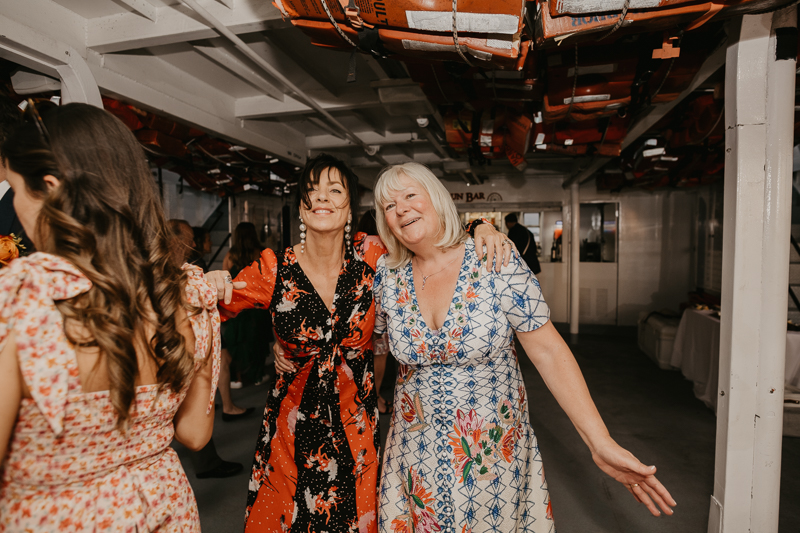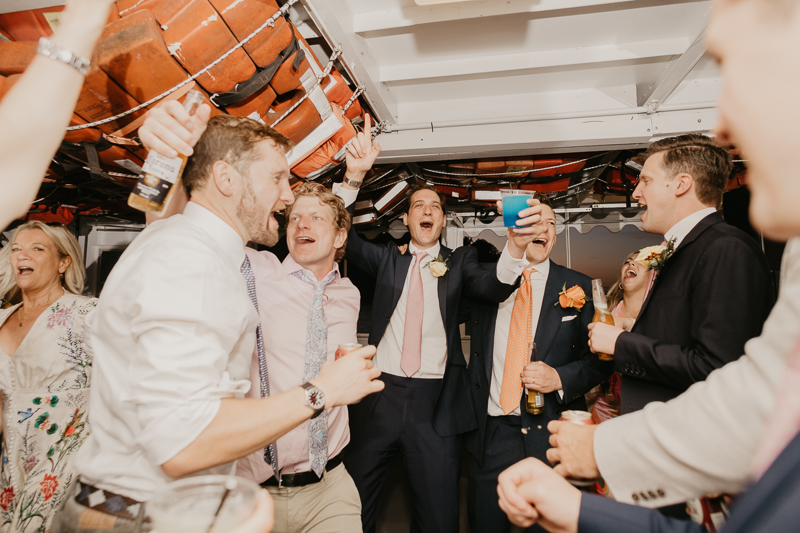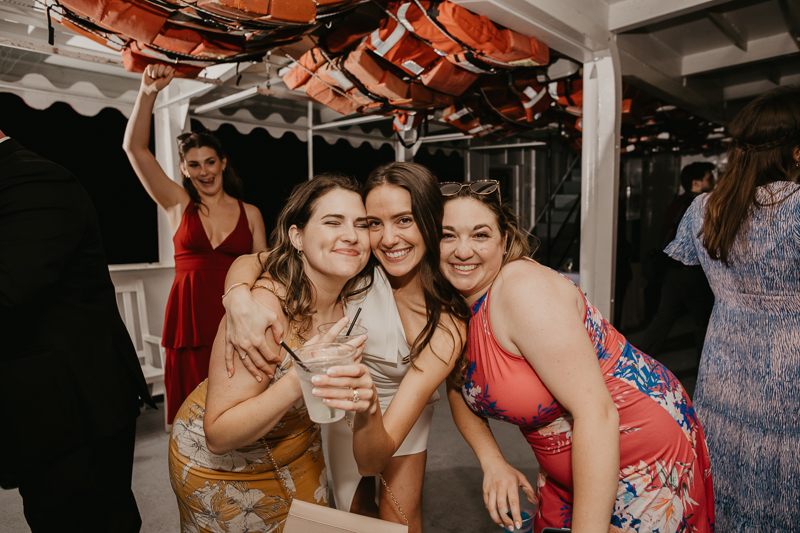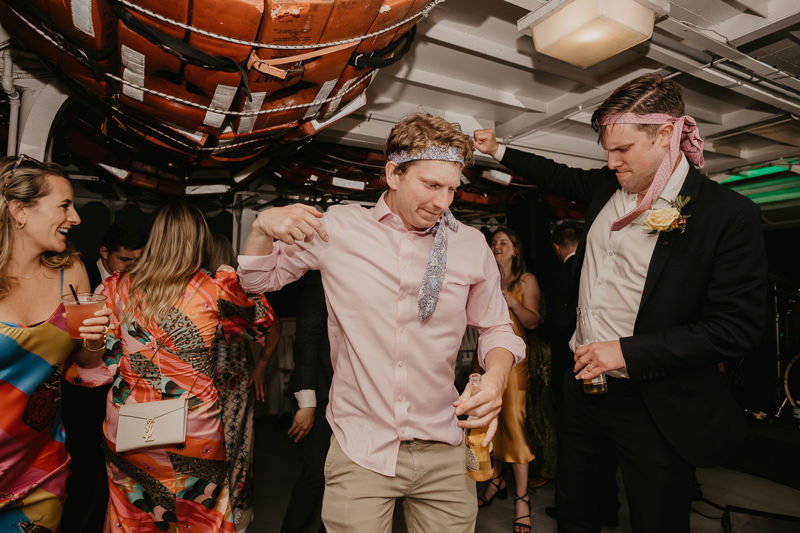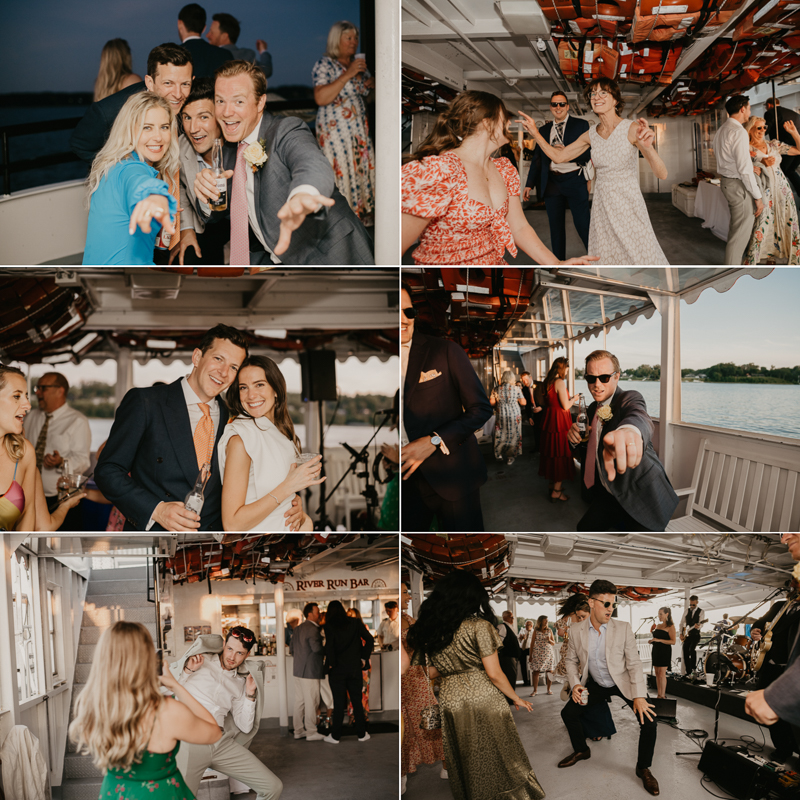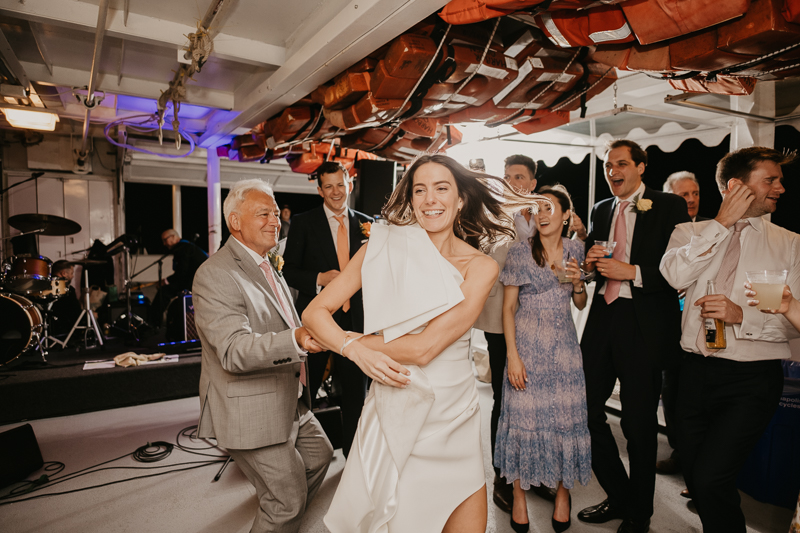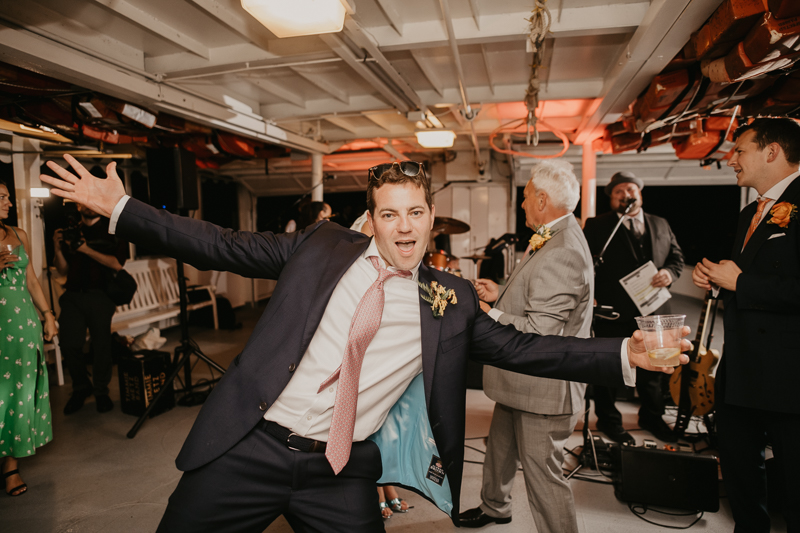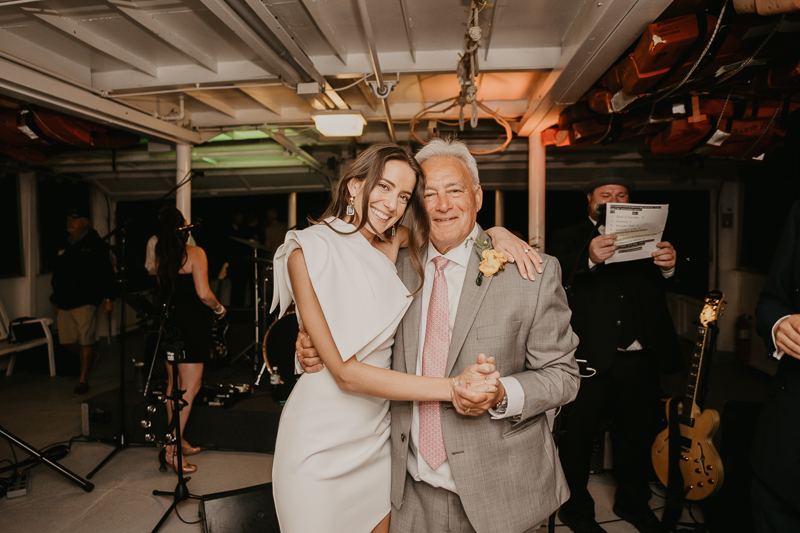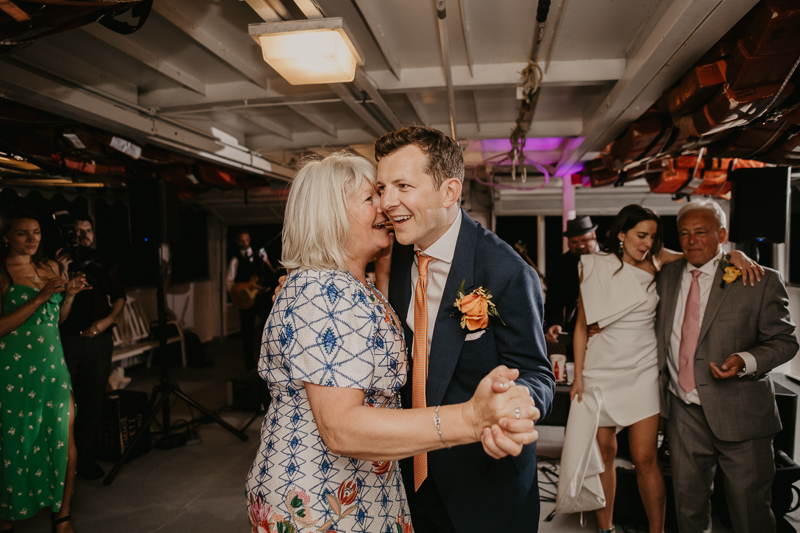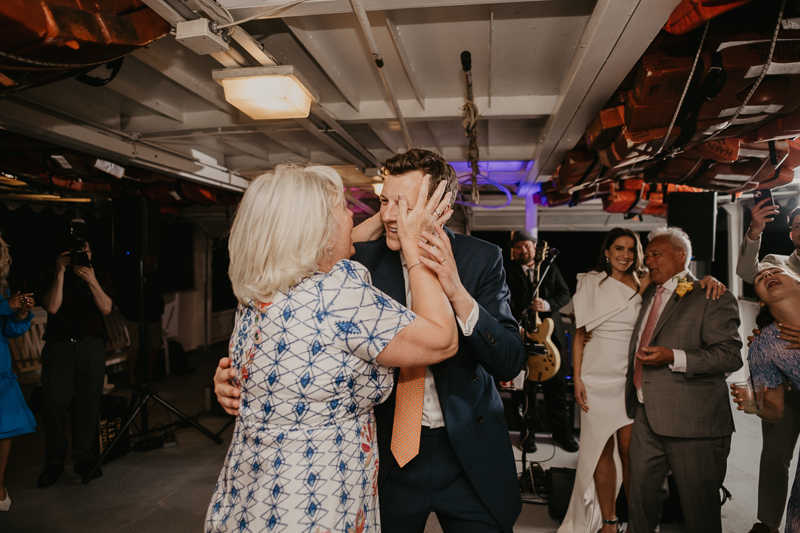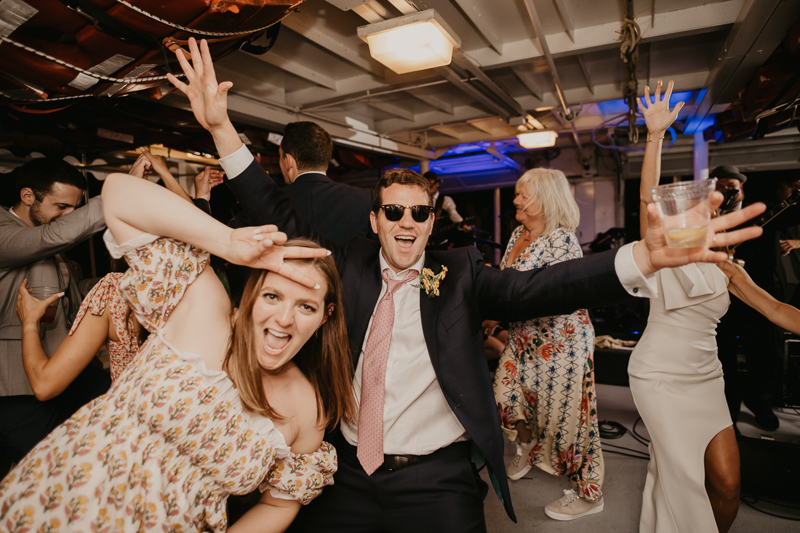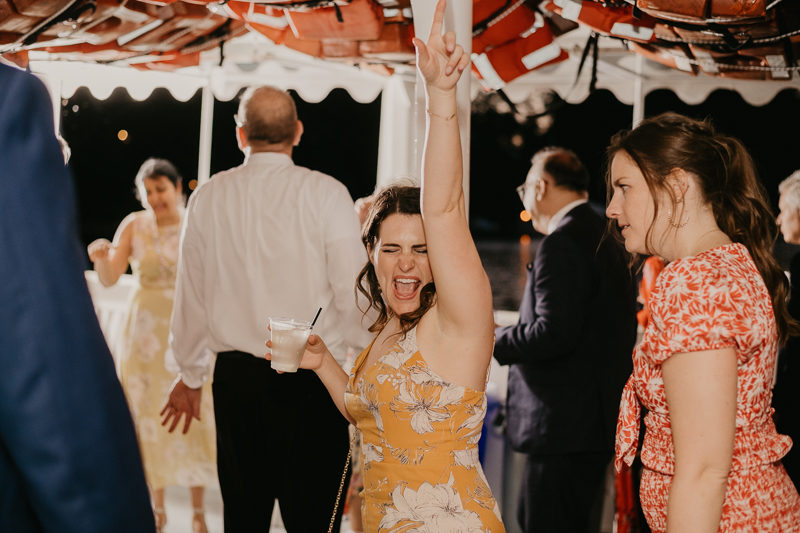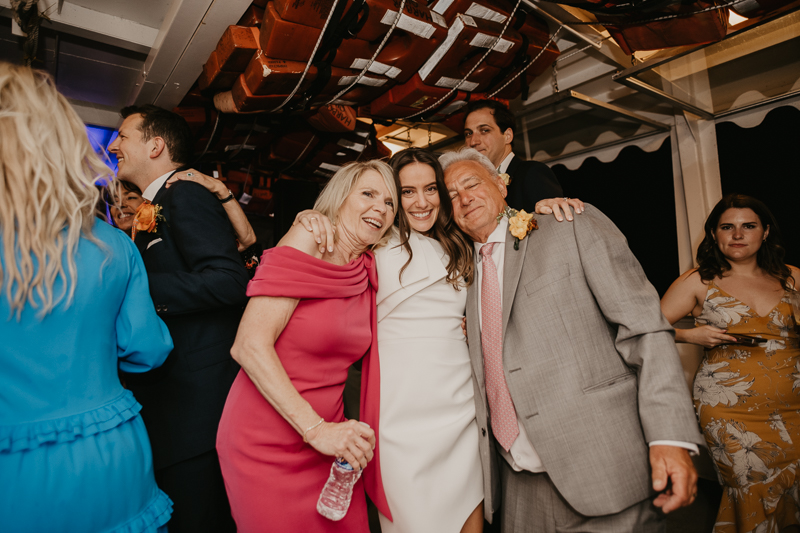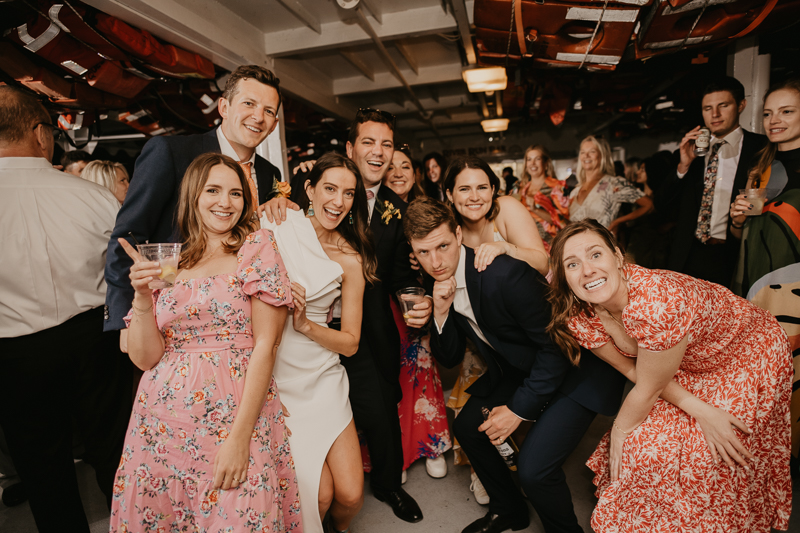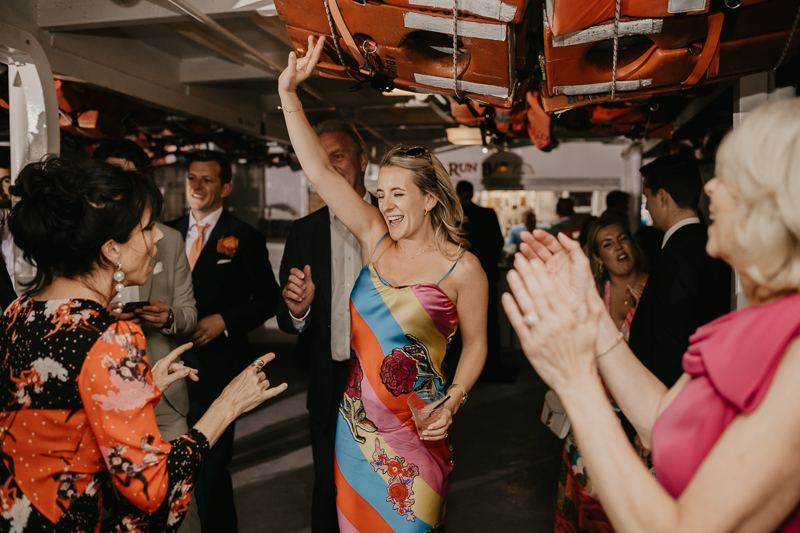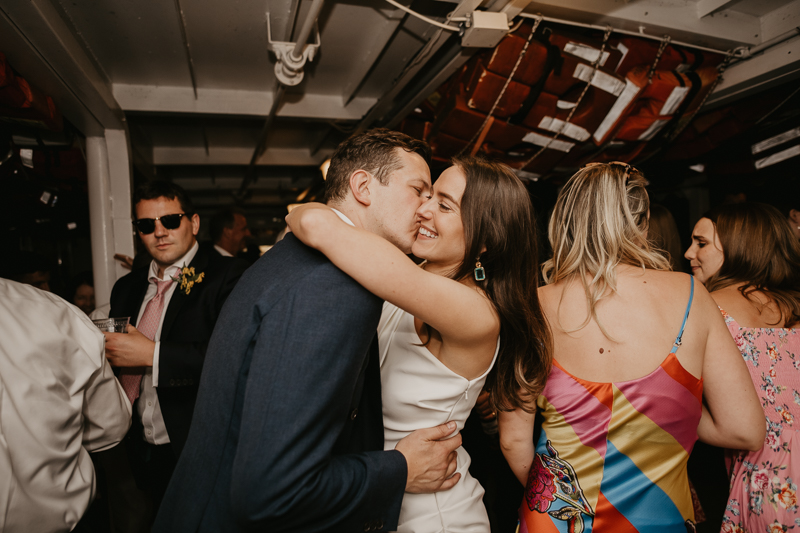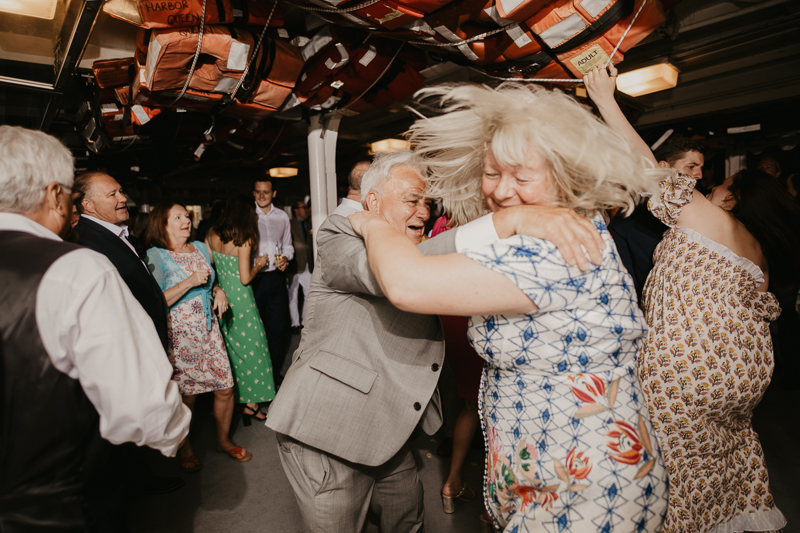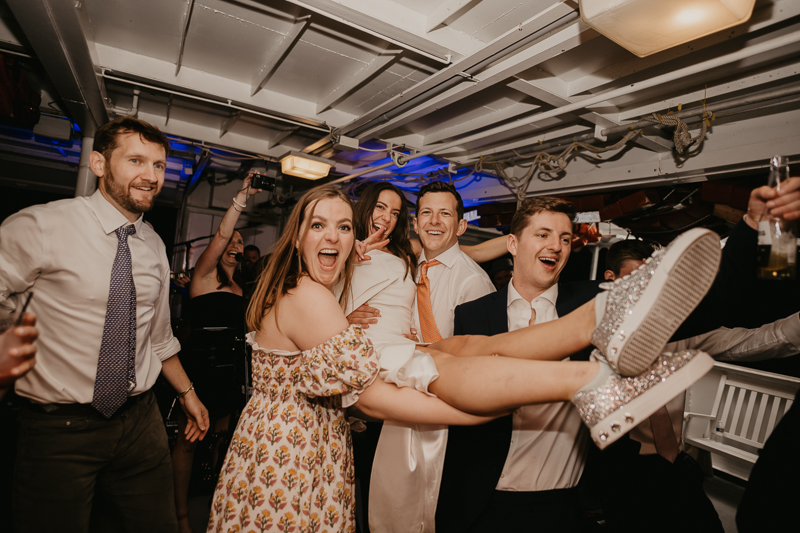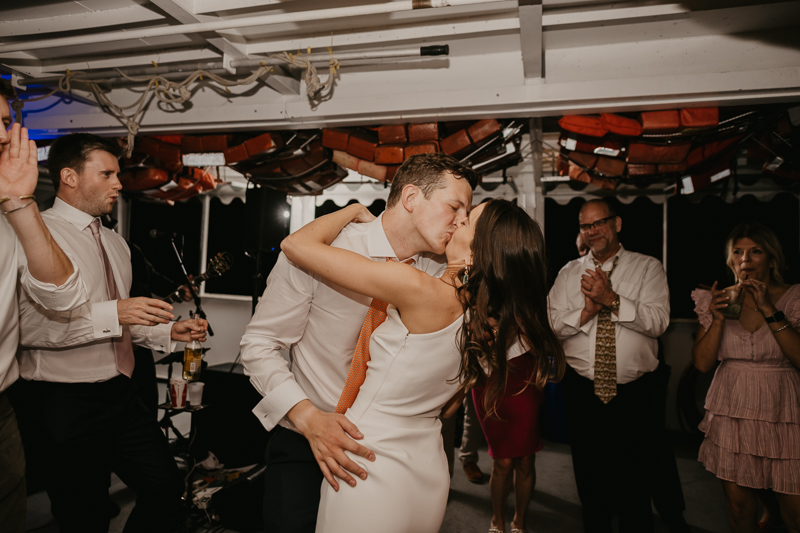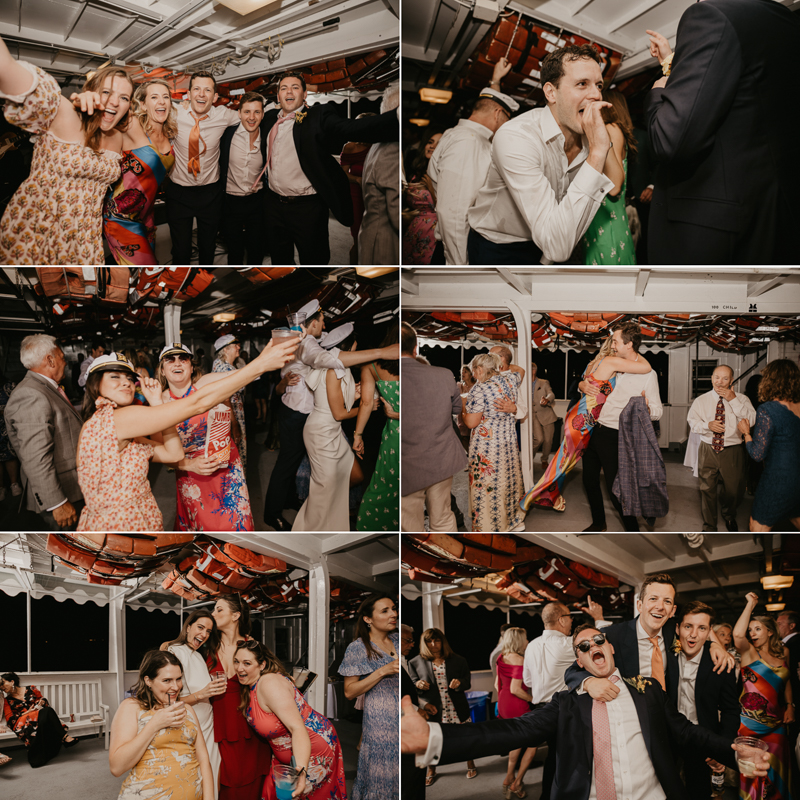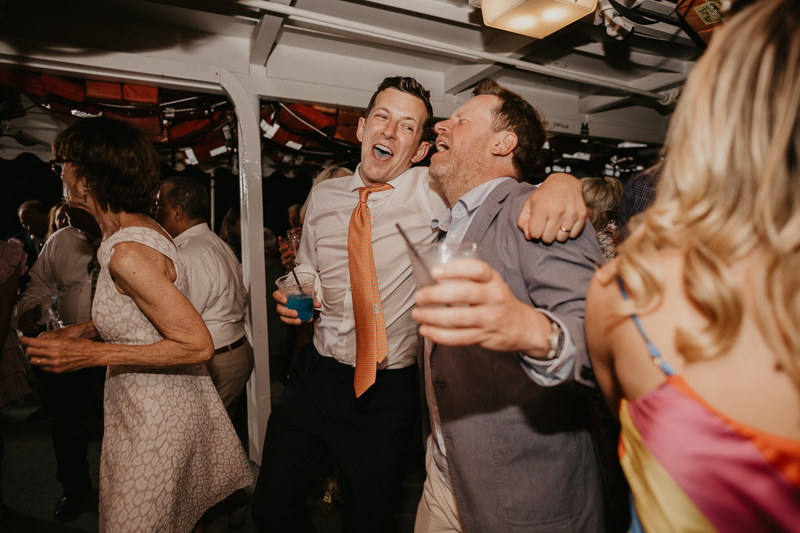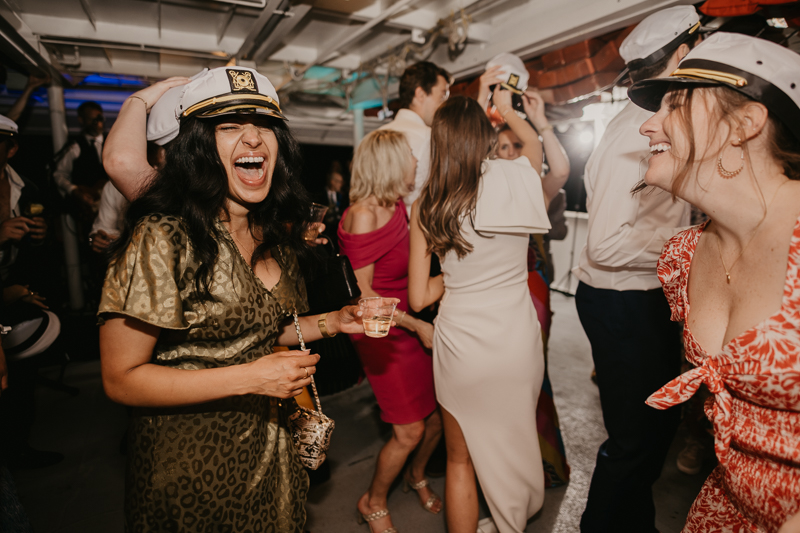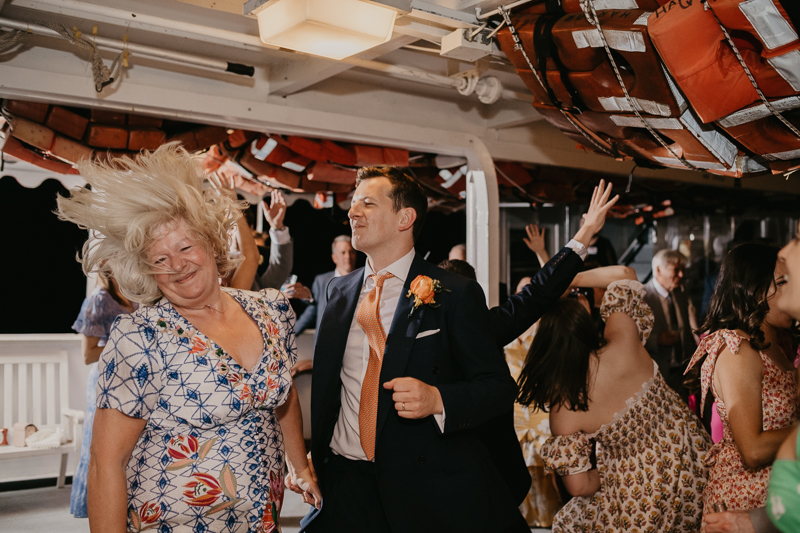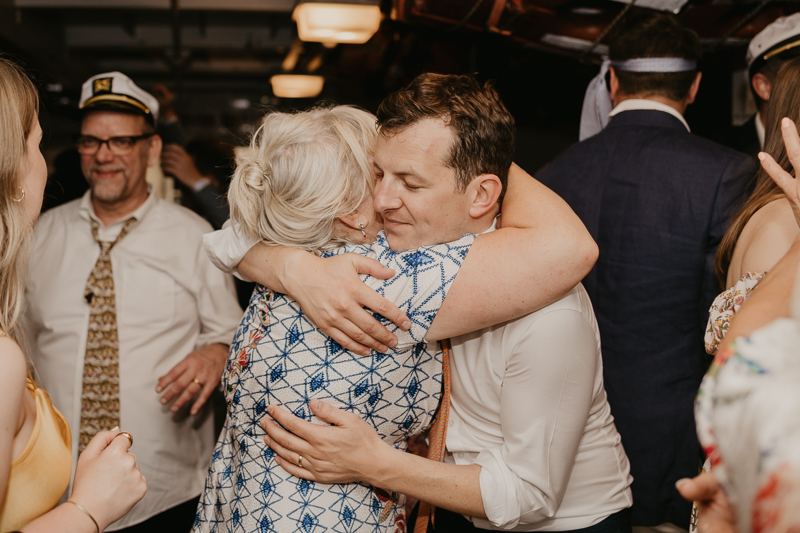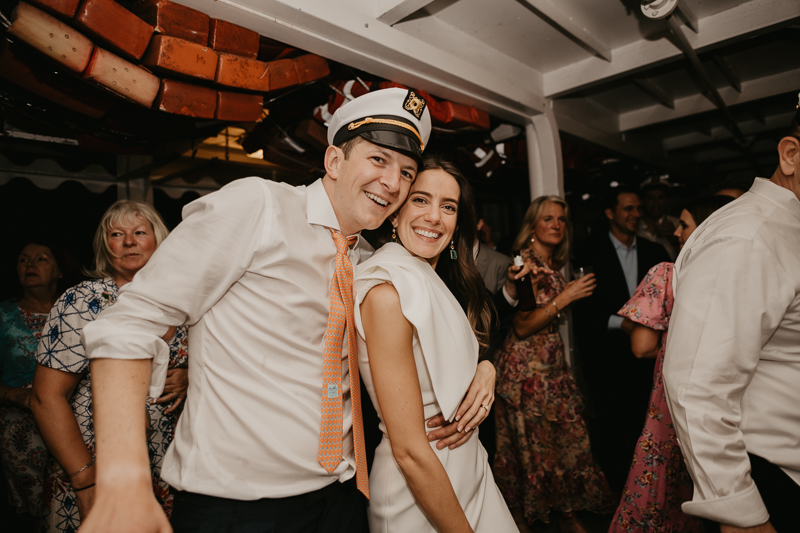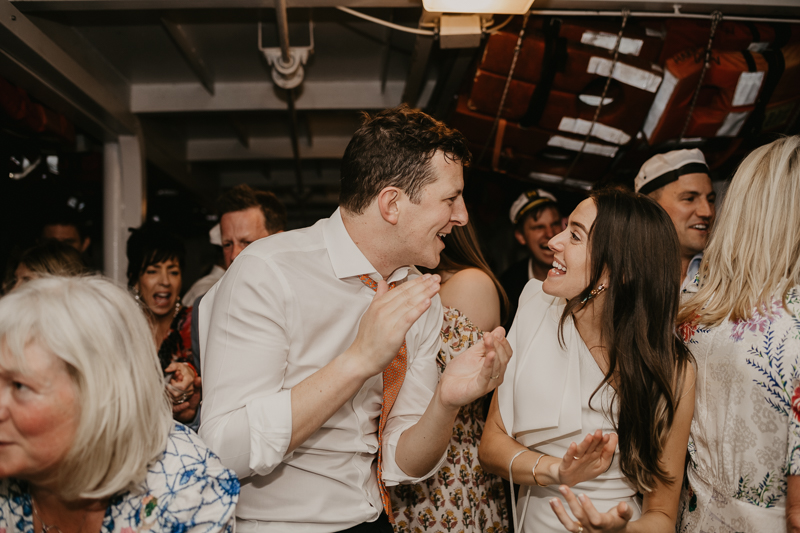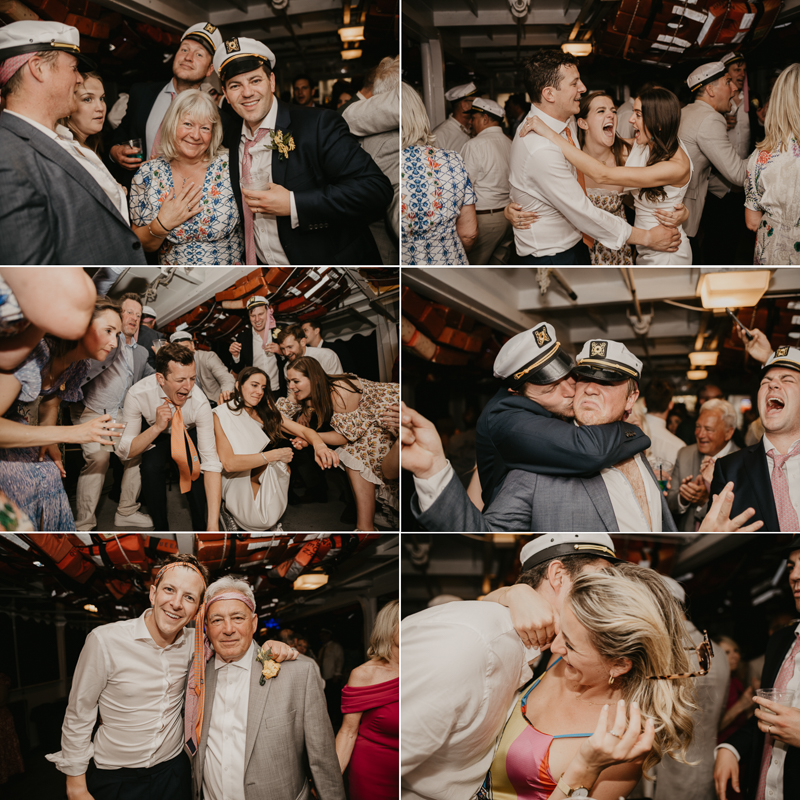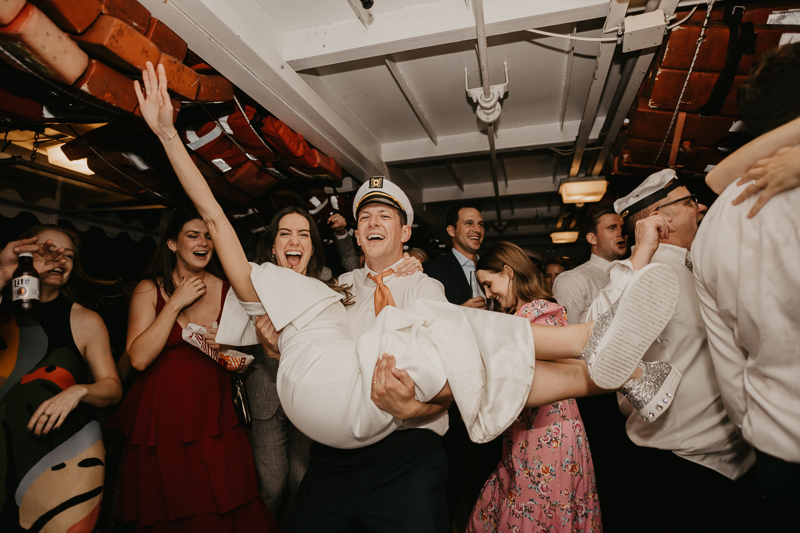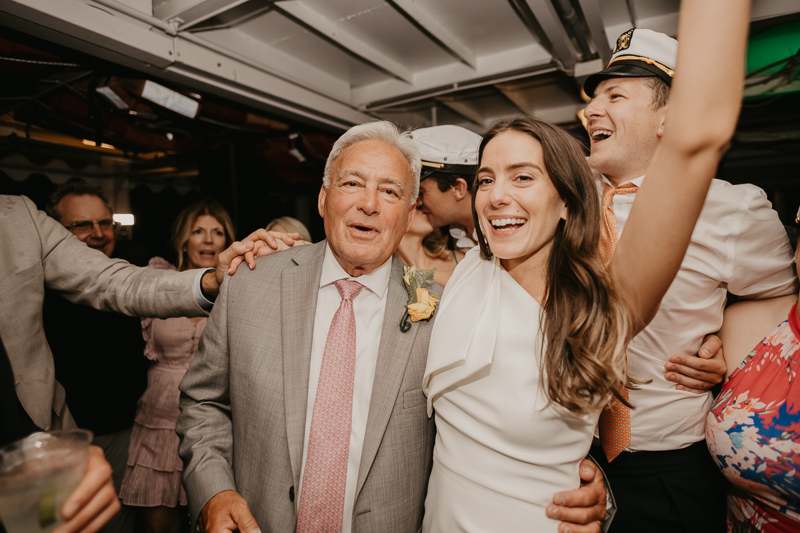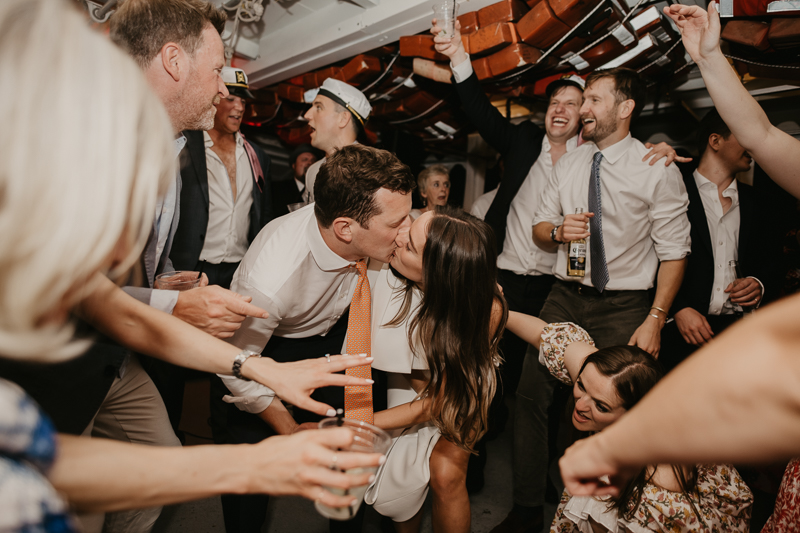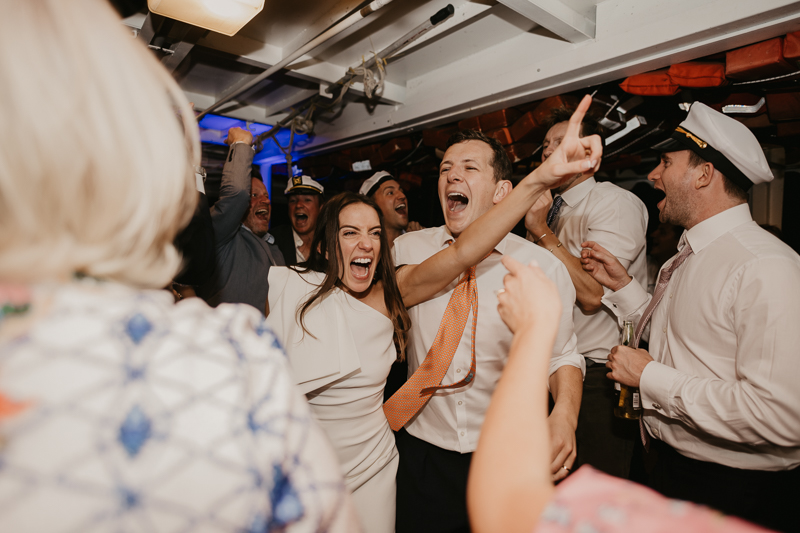 The amazing Paca House & Harbor Queen vendor team!
Ceremony & Dinner // William Paca House & Garden
Officiant // Vibrant Ceremonies
Reception // Watermark (Harbour Queen)
Hair & Makeup // Rumors Salon
Paper Suite // Papier 
Caterer // Creative Cuisine 
Cake // Patti Kake Bakery - Two Rivers
Florist // The Bride's Godfather
Music // Watershed Entertainment
Brass Band for march // Naptown Brass Band
Band // Timmie Metz Band
QS Prints // Sarah Goodwin
Fruit Candles // Esh
Shell for cards // Matilda Goad
Guest Book // Sloane Stationery
Brush/Pen Pot // Bridie Hall
---
---
---