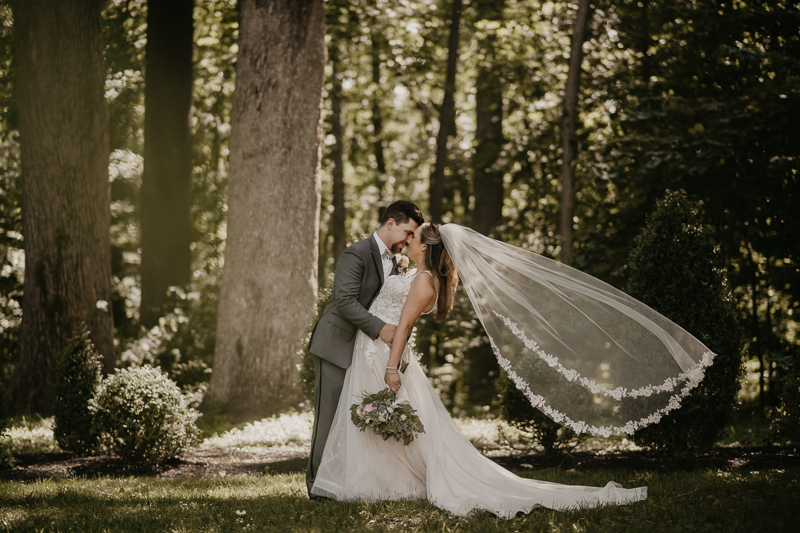 Wedding Photographers in Maryland
Summer, Fall, Winter, Spring - no matter the season the Liriodendron Mansion is FLAWLESS! It is easily one of our favorite venues in Maryland mainly because the sunsets are ridiculously beautiful! The way the sunlight flows through the trees and creates this ethereal glow to the world is magical. Haley and Joe not only chose the Liriodendron Mansion for their wedding, but also for their engagement photos. Getting to wander the grounds with them at two different times was incredibly special. Once with anticipation, and once with so much "WE DID IT!" excitement. At different moments during the wedding, you could see that excitement bubble to the surface with both of them holding hands and jumping enthusiastically. Watching Haley and Joe in those moments of excitement overload is extra confirmation that true love is real. Haley and Joe, you two are absolutely fabulous, and Shawn and I are so thankful that we got to spend your wedding day with you two! The love that you have for each other is so beautiful, and we cannot wait to see how your love grows and deepens in the future! Fun stuff from the day! Haley's garter is a family heirloom, her grandmother, her mother, all of her aunts, and cousins ♥️♥️ Haley and her Cousin, Lauren (also the MOH) wore matching bracelets! Haley incorporated a lot of family jewelry into her bridal look including her grandmother's necklace and bracelet. Such a great way to have those family members...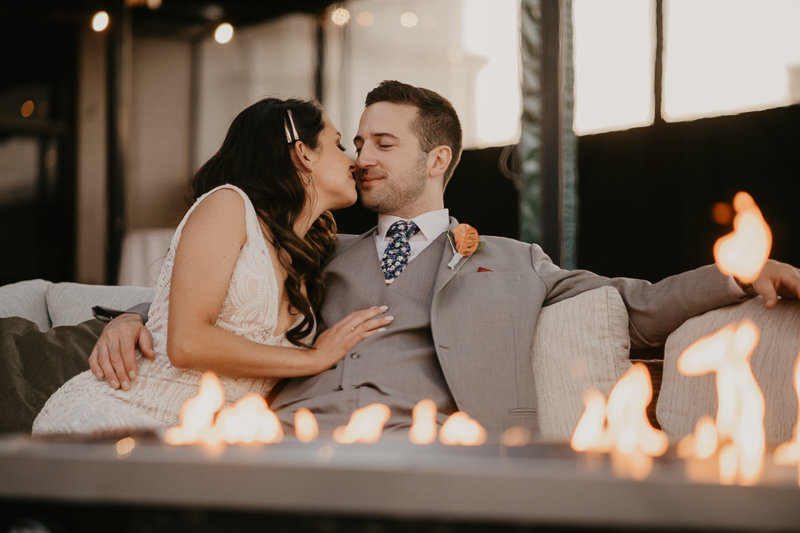 Wedding Photographers in Annapolis
Liz and Jesse's wedding day at the Annapolis Waterfront Hotel was absolutely stunning! The weather was perfect, the decor - stunning, and the way these two look at each other? I mean come on, it's the sweetest thing ever! We knew Liz and Jesse were going to plan an amazing wedding day from our very first chat with them, but it was even more magical than we even thought!  My favorite moment from the day has to be their first dance. They started things off with a quick spin and then snuggled close to each other. They swayed back and forth, both with tears in their eyes singing along to their song: "Dig" by Incubus. Then they invited their parents to the floor, then their wedding party and spouses, and finally all of their guests surrounded them. It was a lovely progression of bringing everyone in their life close to them during their very special dance.  Thank you so much, Liz and Jesse, for trusting us to capture your beautiful wedding day. From start to finish, you both poured so much of yourselves into the day, making it an extraordinary display of love and respect for each other. I don't think you could have asked for a better way to kick off your forever together! Much love to you both!  Cool things from the day! Jesse wore his dad's wedding band. Most if their vendors are grad of Chesapeake High School - including myself! Liz and...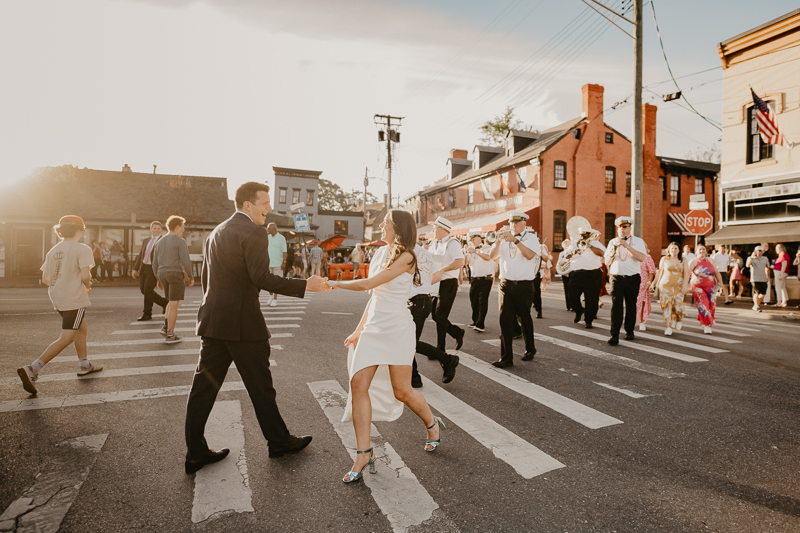 Wedding Photographers in Annapolis
I am giddy with excitement to share Sam and Bart's Annapolis wedding day today! Not only did they have a gorgeous ceremony and dinner at the William Paca House & Gardens, but they also had a brass band march them and all of their guests to the Harbor Queen boat for dancing! I don't think it gets much cooler than a giant dance party on a boat, and I think Sam, Bart, and every single one of their guests would agree! These two not only wanted to celebrate their nuptials with each other, but they really wanted to put an emphasis on the family and friends that attended. Their guests were so incredibly lovely, and while it's common to see happiness during a wedding, you could also feel it for Sam and Bart. There was an overwhelming warmth that every guest brought out for these two and it was truly such an honor to witness. Especially when we hit the Harbor Queen and everyone busted out their dance moves. When I say that the dance floor was wild - I 1000% mean it. The whole day was a blast, but getting to experience the energy on that dance floor and boat was, oh my gosh, something I will remember and try to channel for a very long time. Sam and Bart - Thank you both so much. Your day was filled with so much brilliance that I know wouldn't have been possible if you two weren't such magical and...