Liz & Jesse Annapolis Waterfront Hotel
Wedding Photographers in Annapolis
Liz and Jesse's wedding day at the Annapolis Waterfront Hotel was absolutely stunning! The weather was perfect, the decor - stunning, and the way these two look at each other? I mean come on, it's the sweetest thing ever! We knew Liz and Jesse were going to plan an amazing wedding day from our very first chat with them, but it was even more magical than we even thought! 
My favorite moment from the day has to be their first dance. They started things off with a quick spin and then snuggled close to each other. They swayed back and forth, both with tears in their eyes singing along to their song: "Dig" by Incubus. Then they invited their parents to the floor, then their wedding party and spouses, and finally all of their guests surrounded them. It was a lovely progression of bringing everyone in their life close to them during their very special dance. 
Thank you so much, Liz and Jesse, for trusting us to capture your beautiful wedding day. From start to finish, you both poured so much of yourselves into the day, making it an extraordinary display of love and respect for each other. I don't think you could have asked for a better way to kick off your forever together! Much love to you both! 
Cool things from the day!
Jesse wore his dad's wedding band.
Most if their vendors are grad of Chesapeake High School - including myself!
Liz and Jesse used some of their home pillows to dress up the outdoor space of the reception!
Liz and her bridesmaids arrived to the ceremony and reception space in style via the Annapolis water taxi!
Their signature drinks were the cutest drinks in the whole wide world!
During their First Look, the boat that was docked nearby gave Liz and Jesse some drinks to calm their nerves :P.
Jesse's tie clip was a gift from Liz that has their wedding date in Roman numerals.
They were married by their friend, Stew!
Liz's dress was custom made and from Australia - so pretty and fit like a glove!
Jesse changed into his Jordan's midway through the reception.
Liz sewed all of the guys' pocket squares. We love a crafty queen!
They got their ceremony arch, table goblets, and other fun decor from Honeywood Rentals!
Their ceremony was exactly 5 minutes from Liz walking down the aisle with her dad to Liz and Jesse recessing to cocktail hour! I believe that's the fastest ceremony we've had!
Jesse's Aunt used sign language to share the vows during the ceremony for Jesse's grandmother <3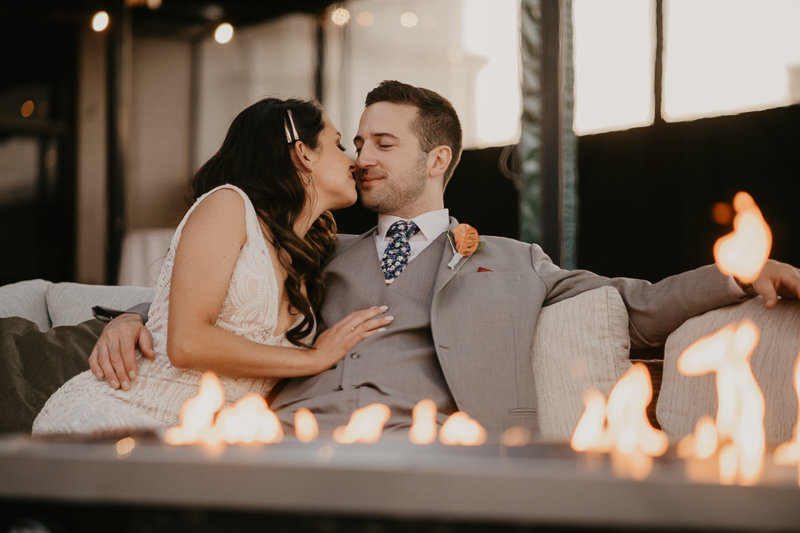 ---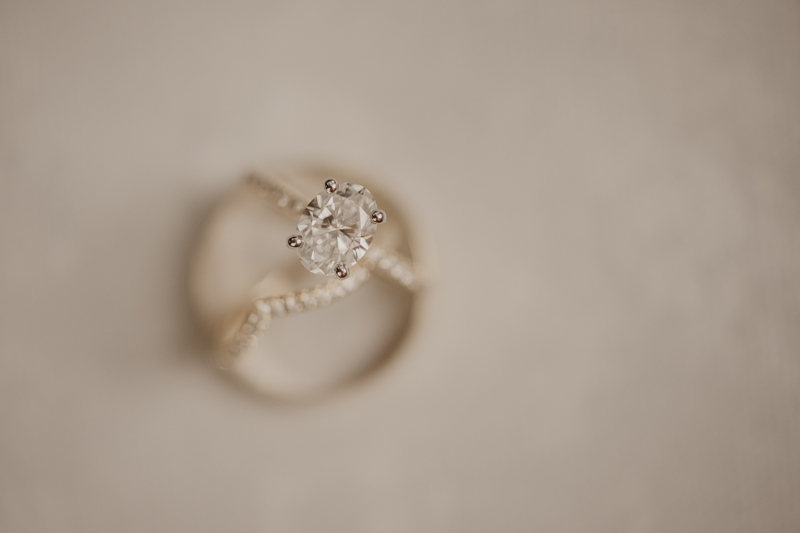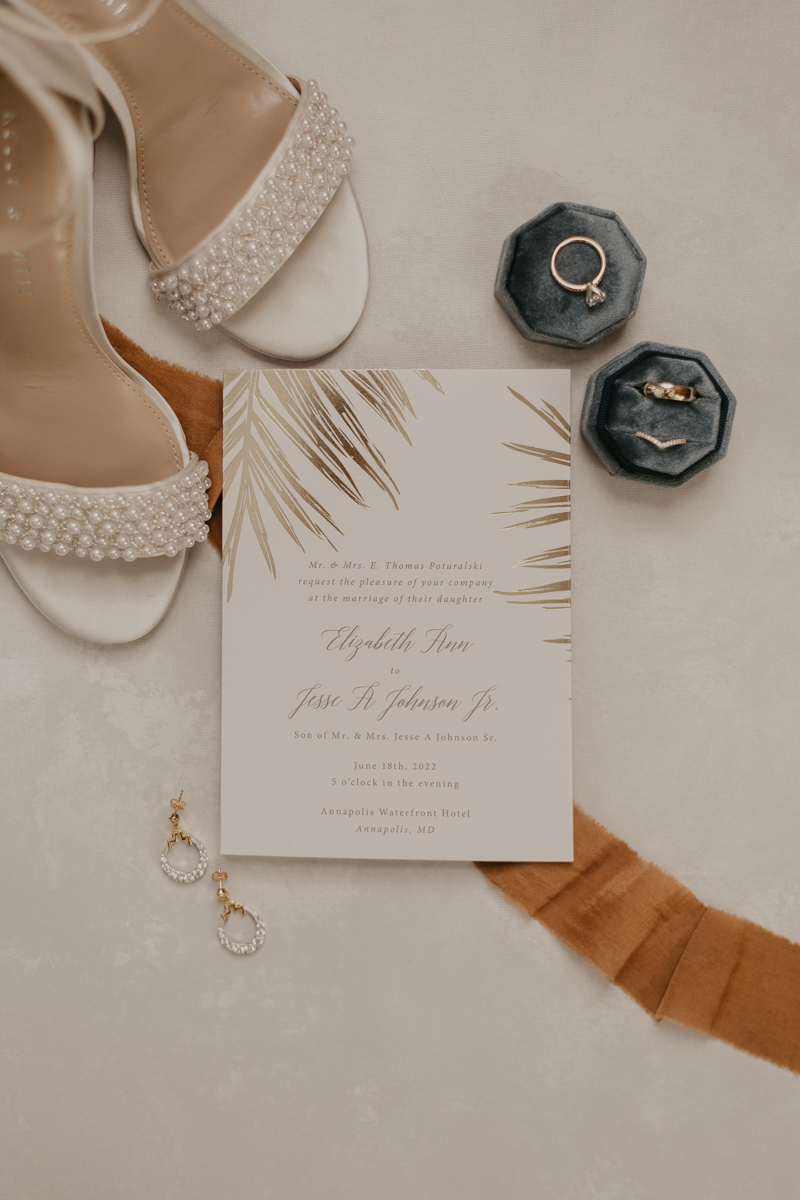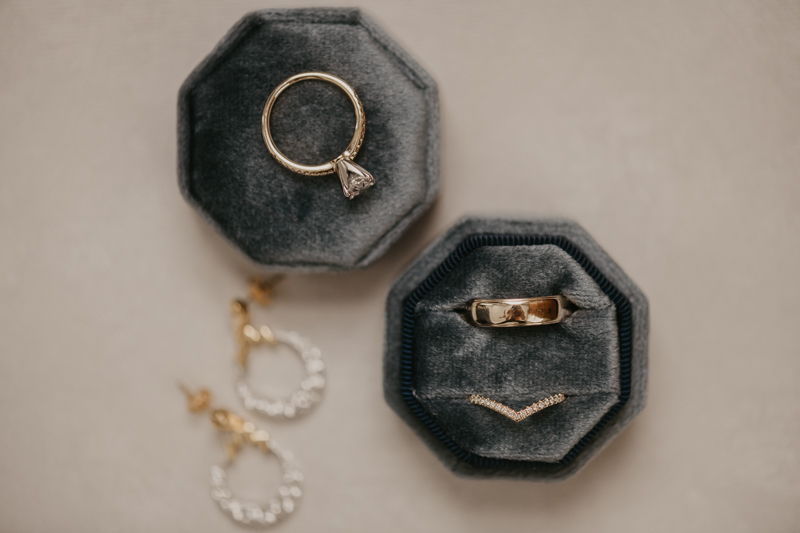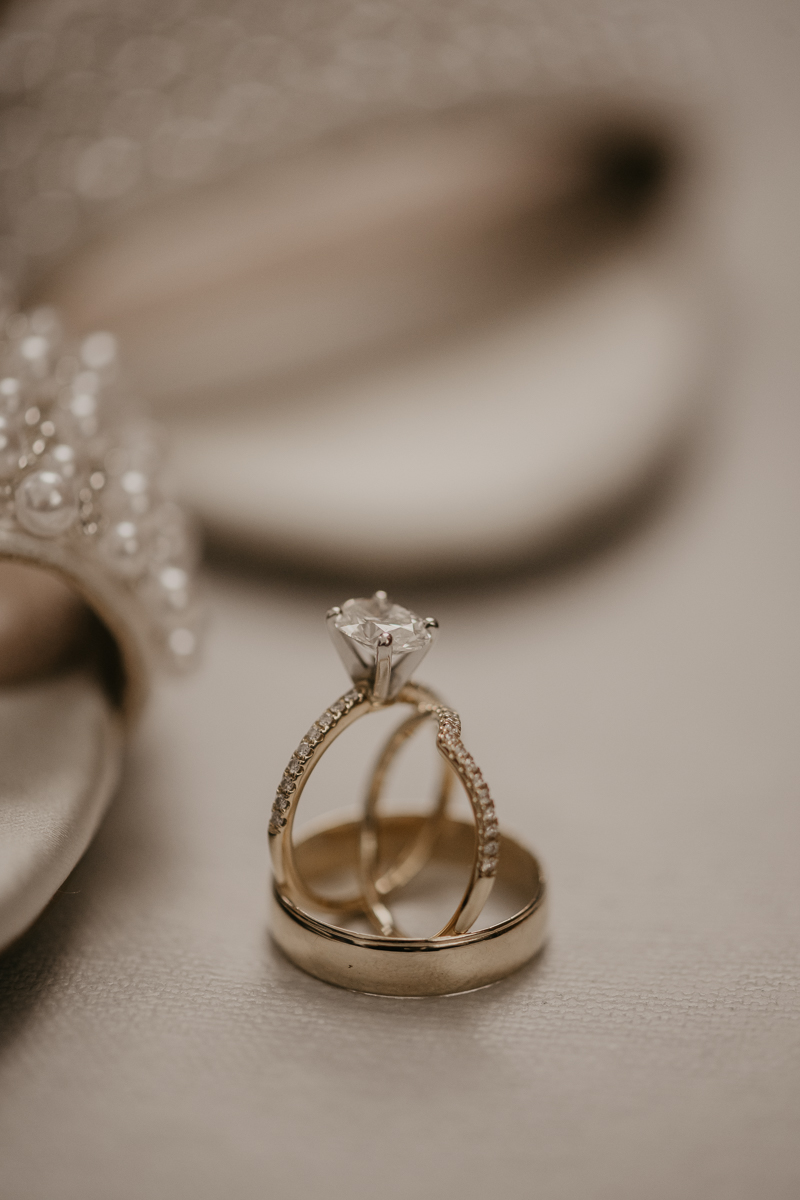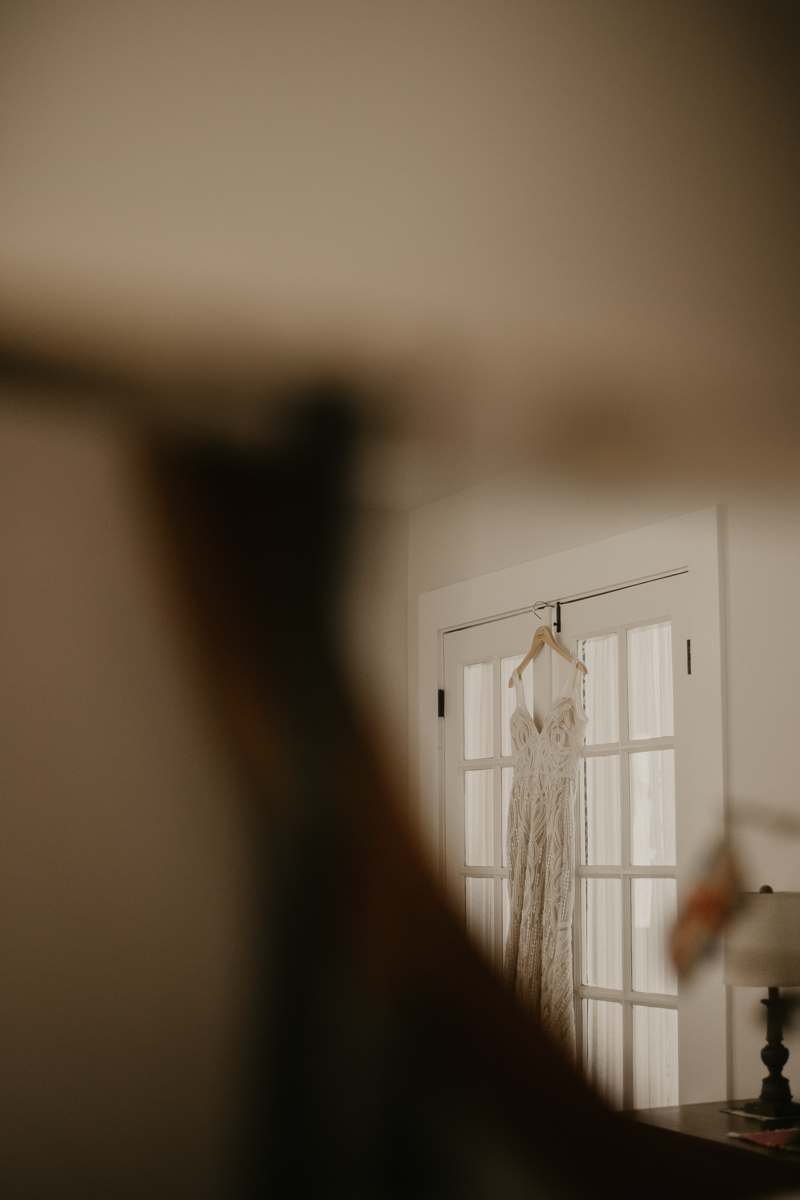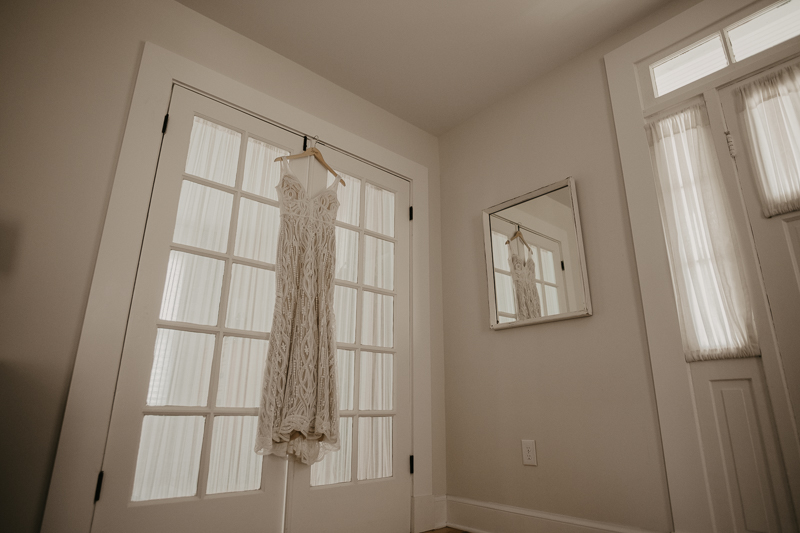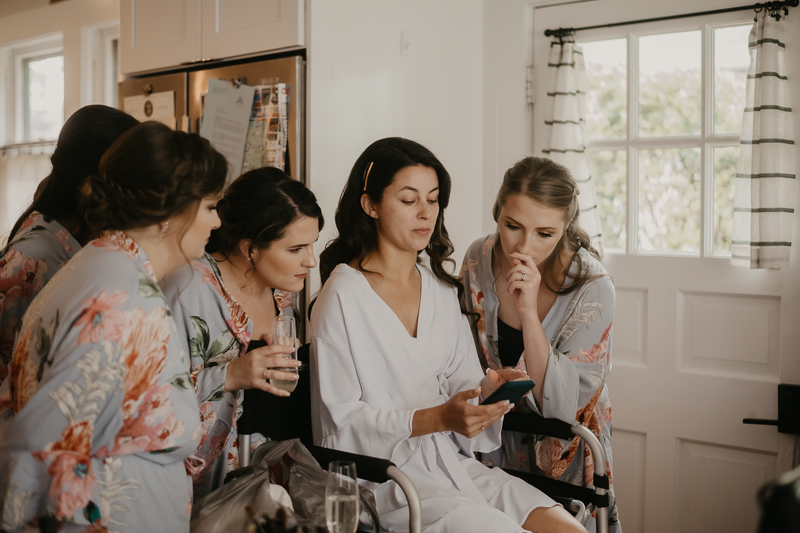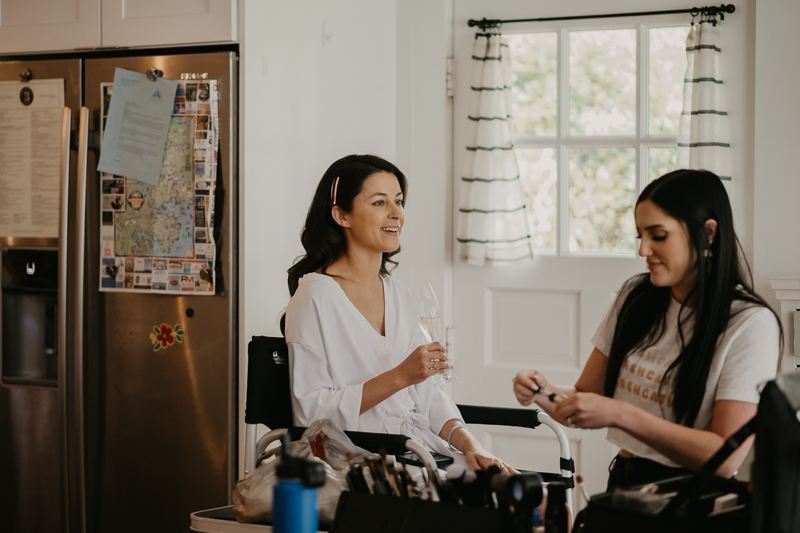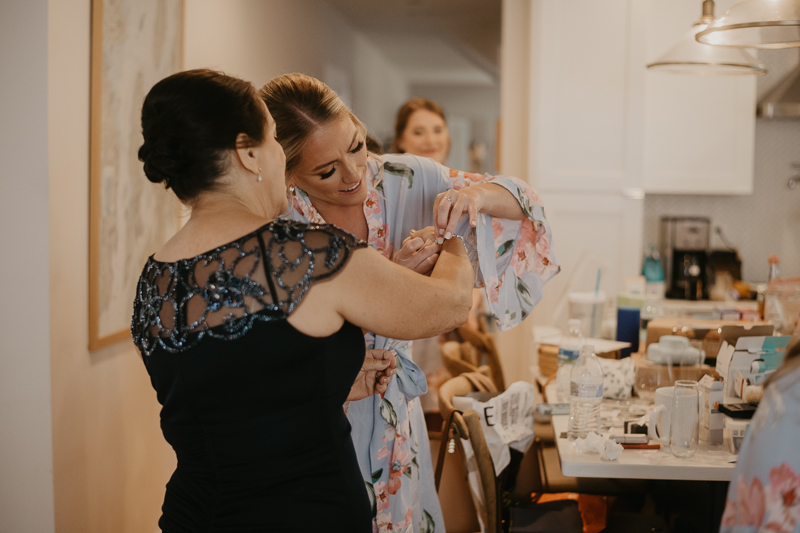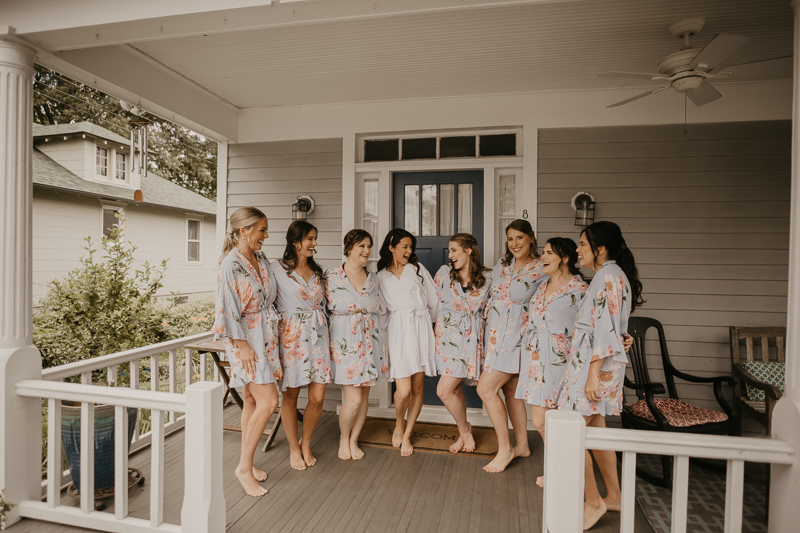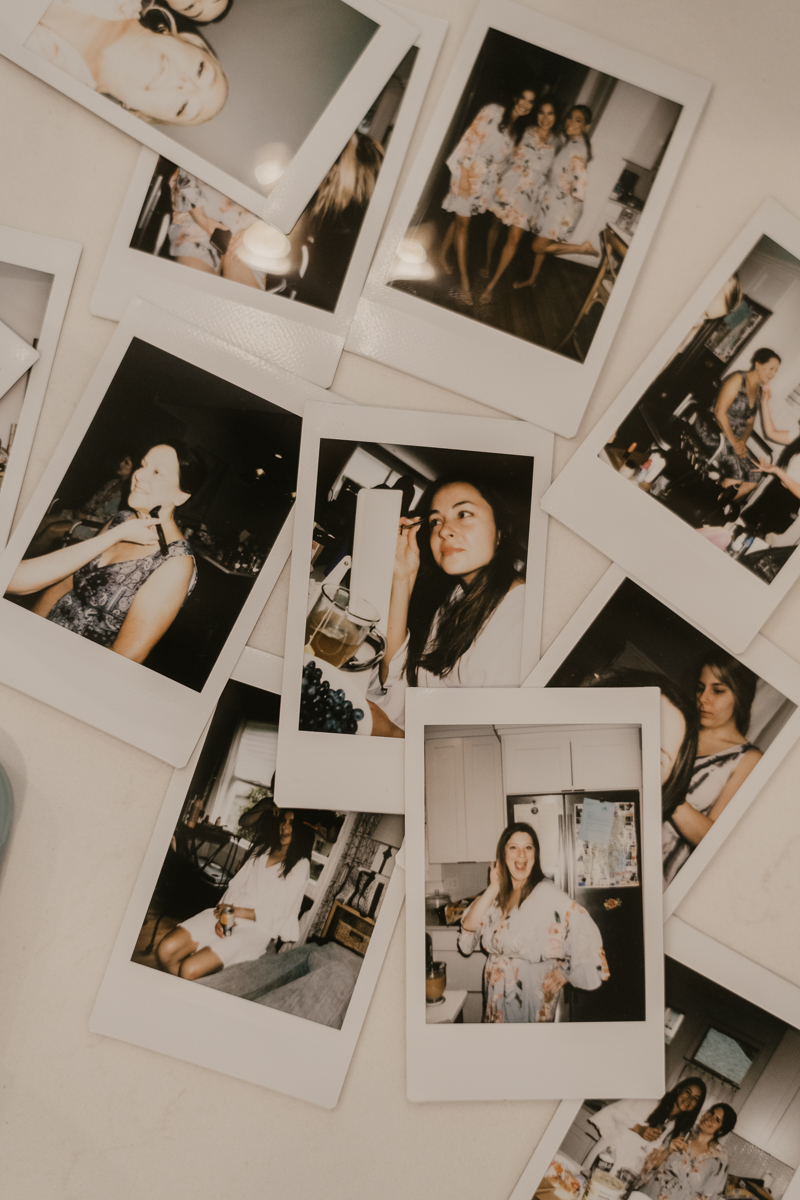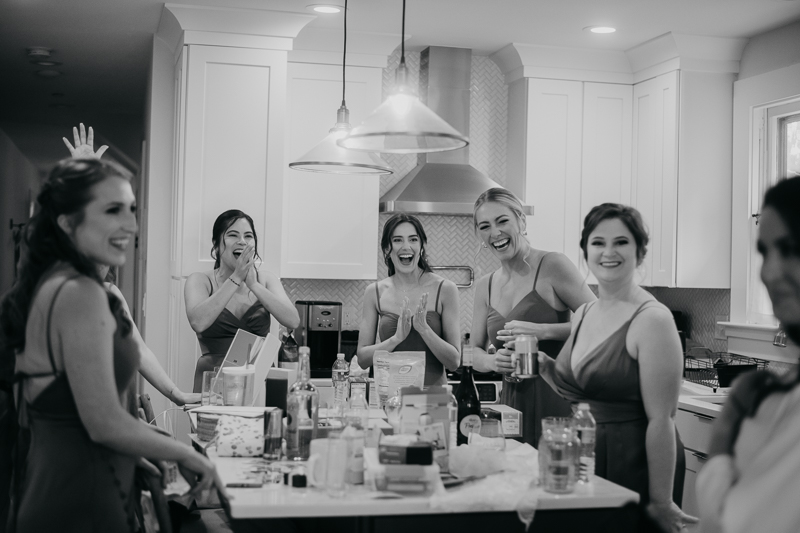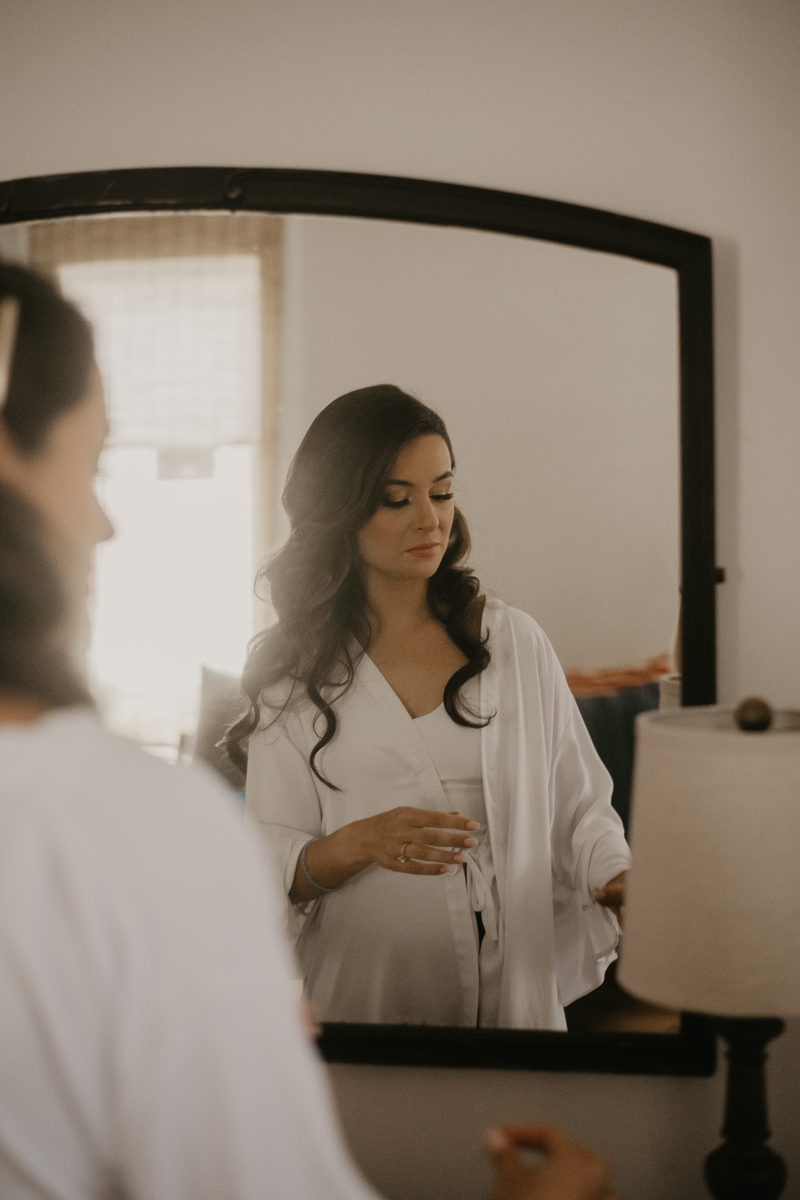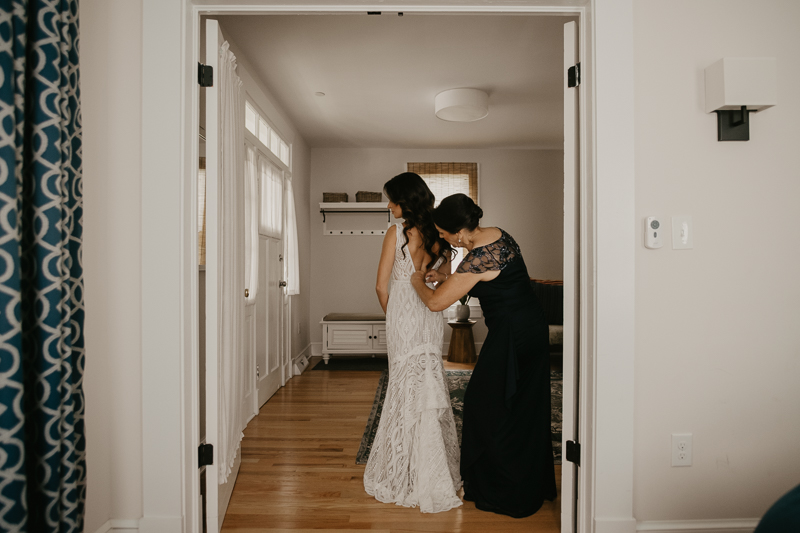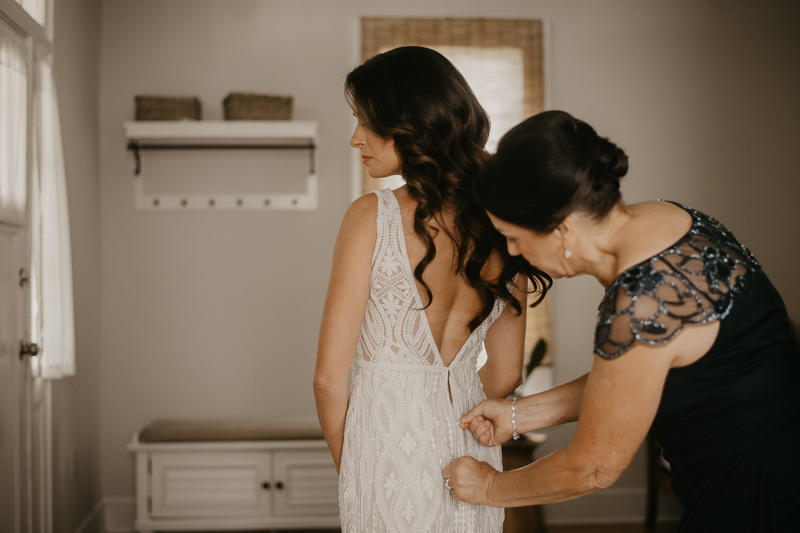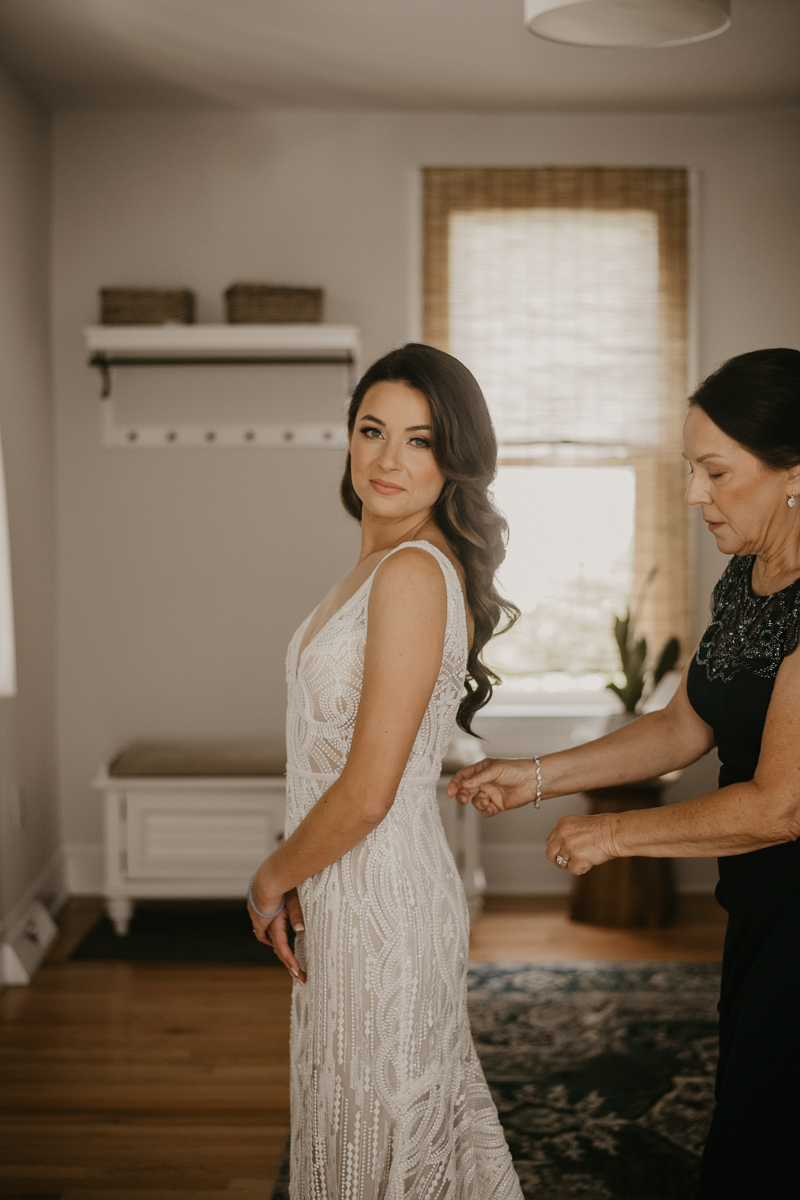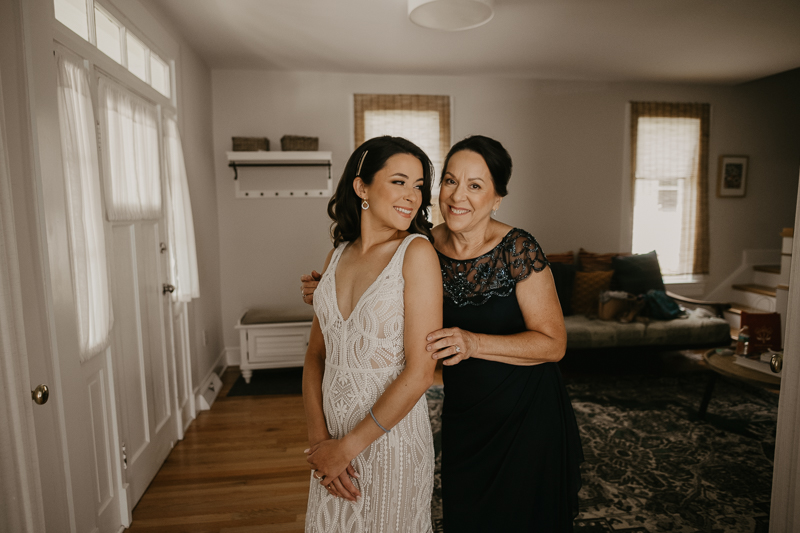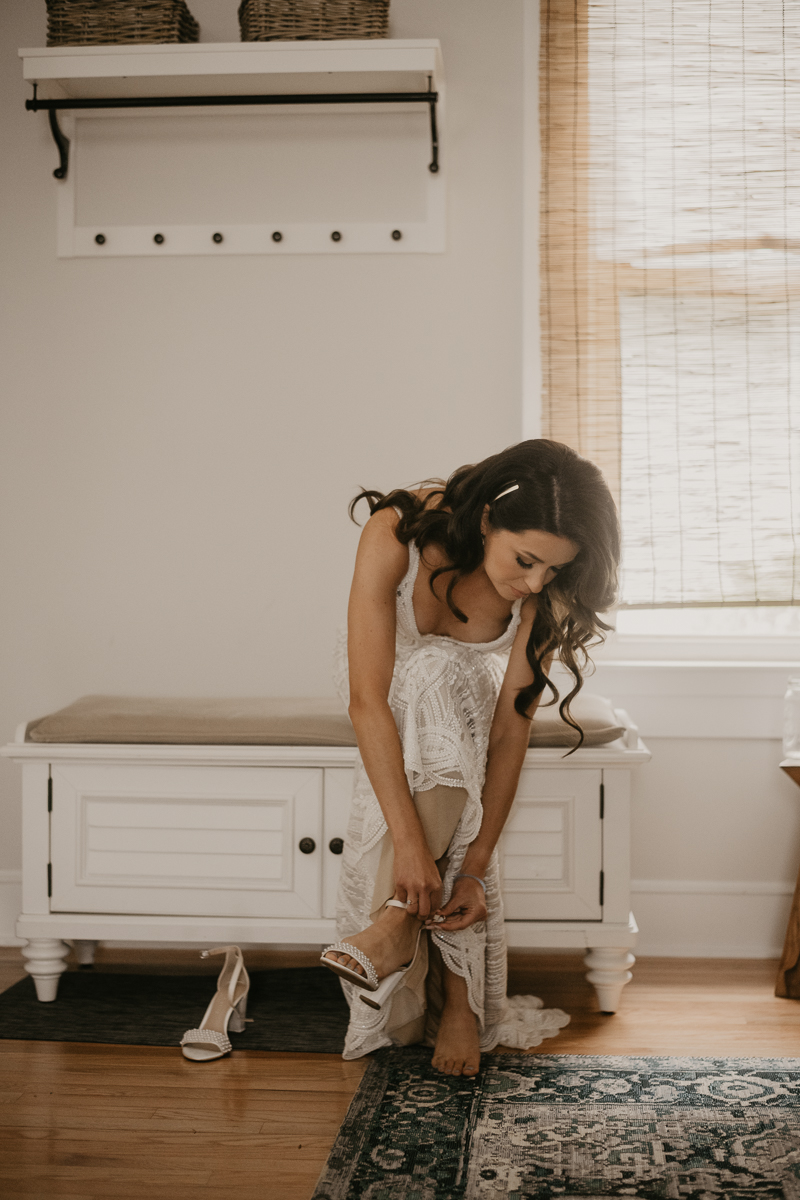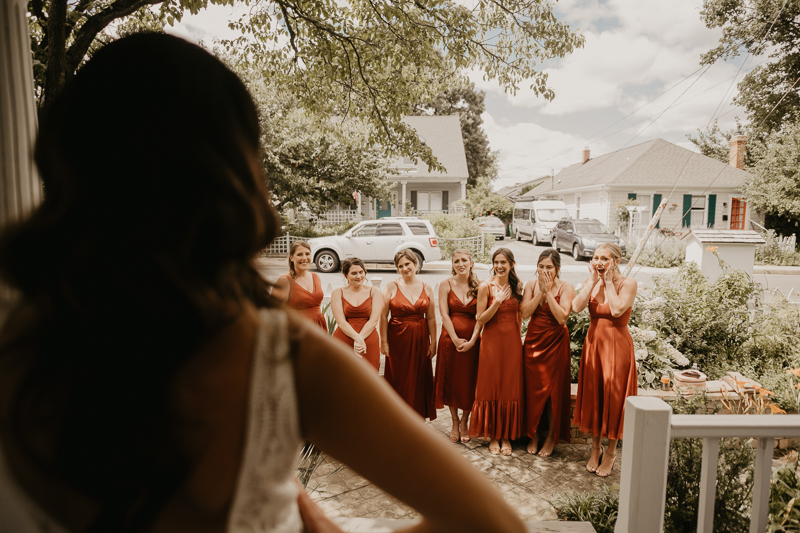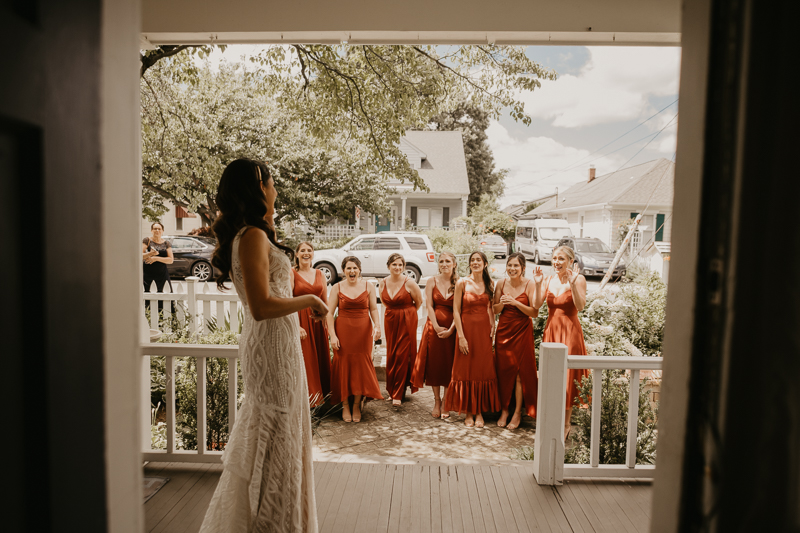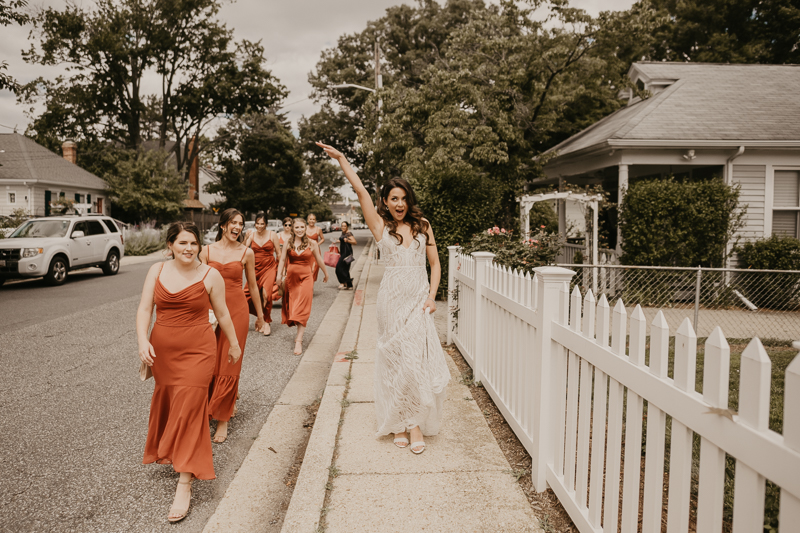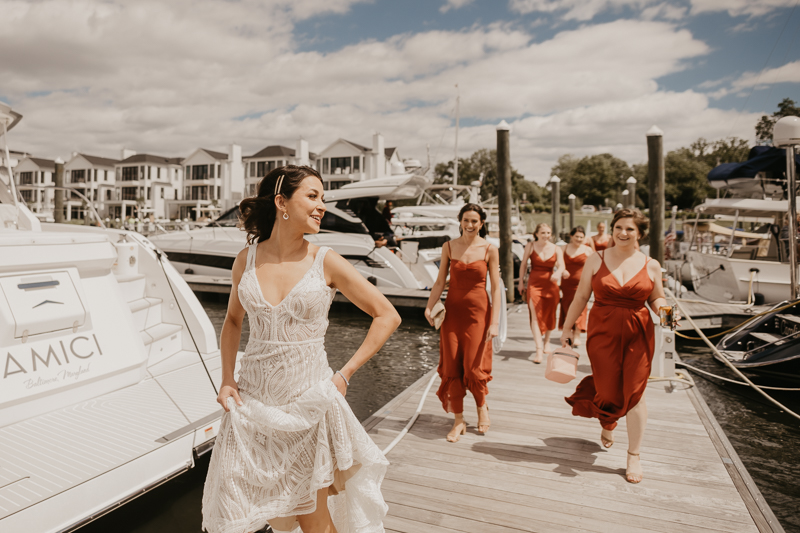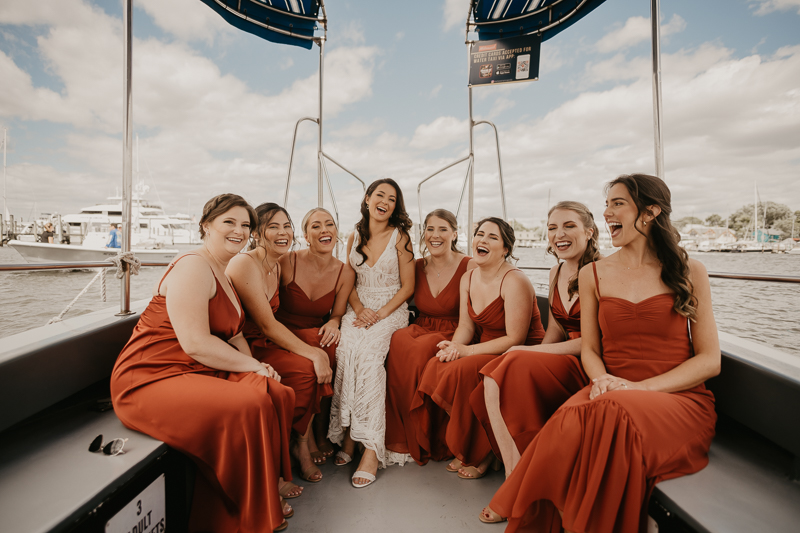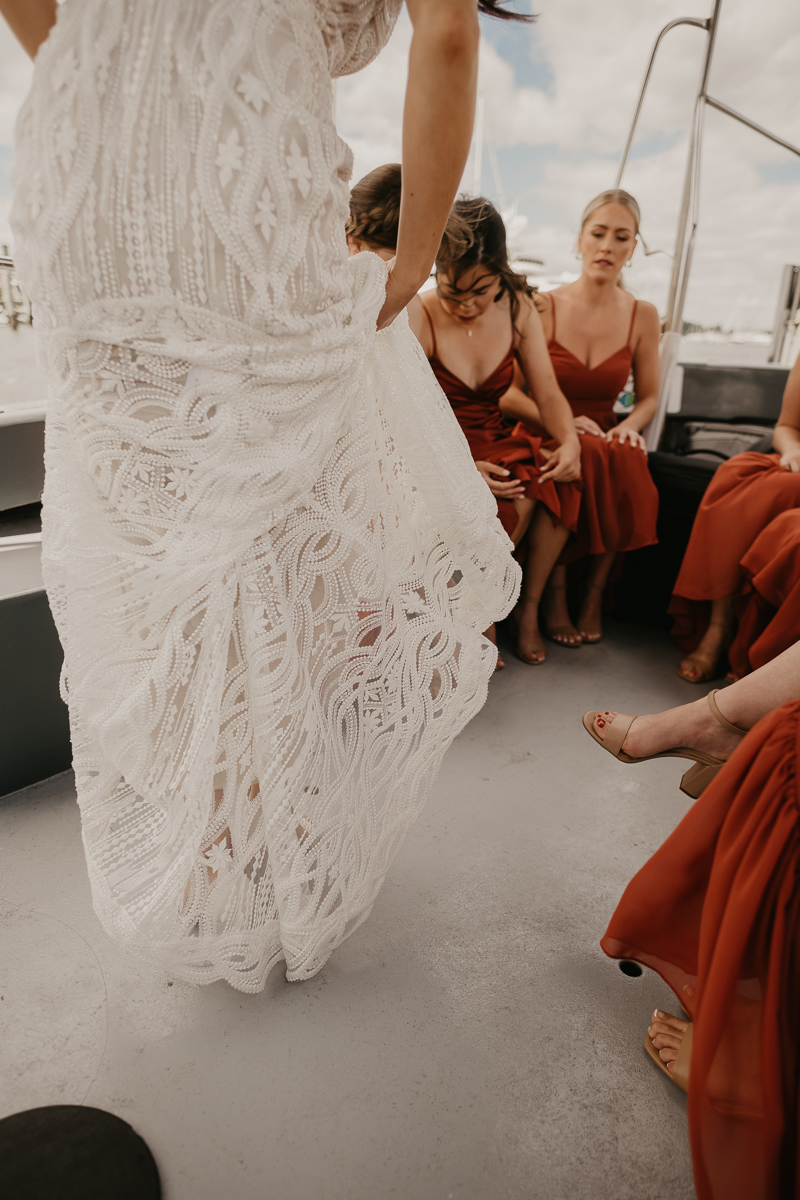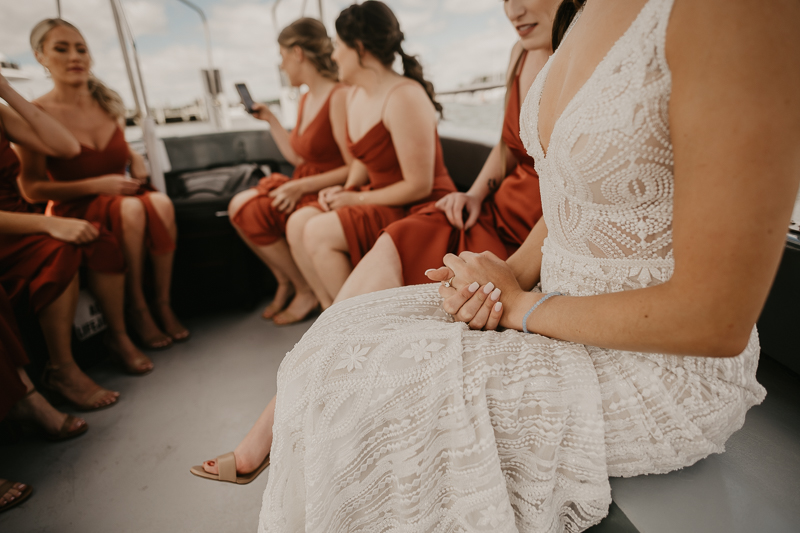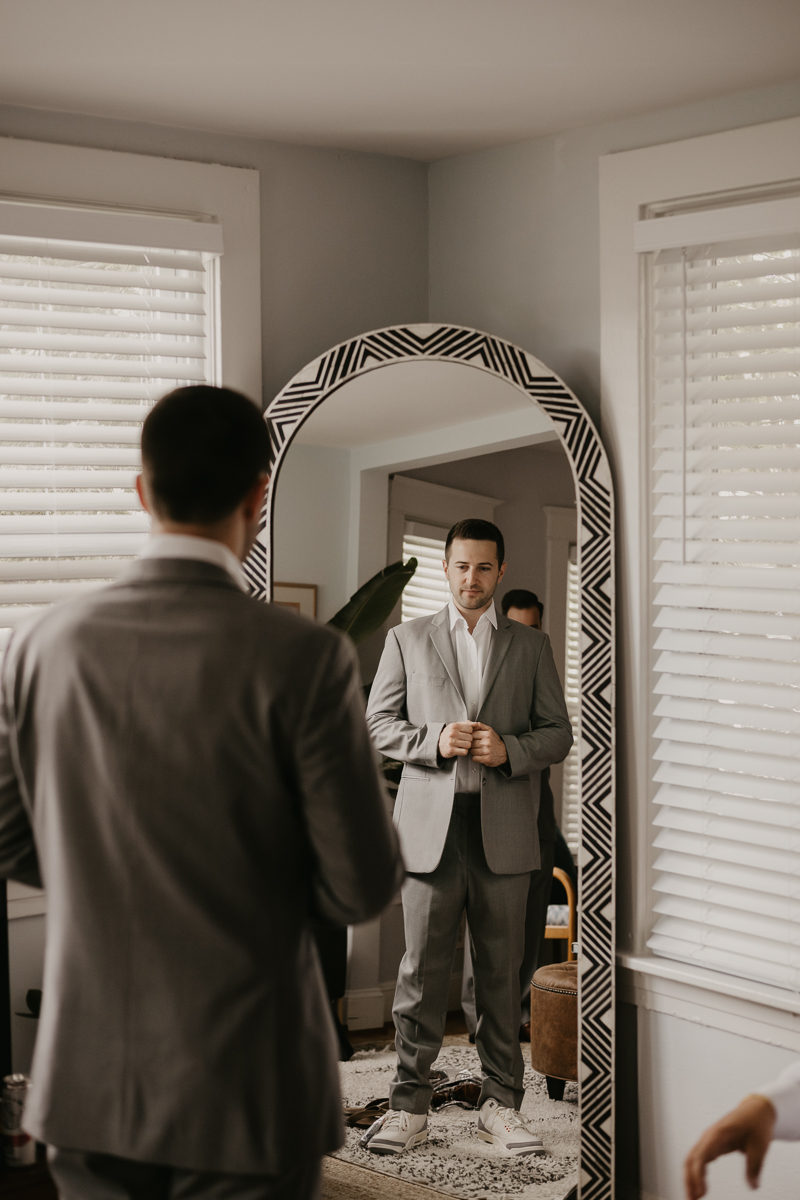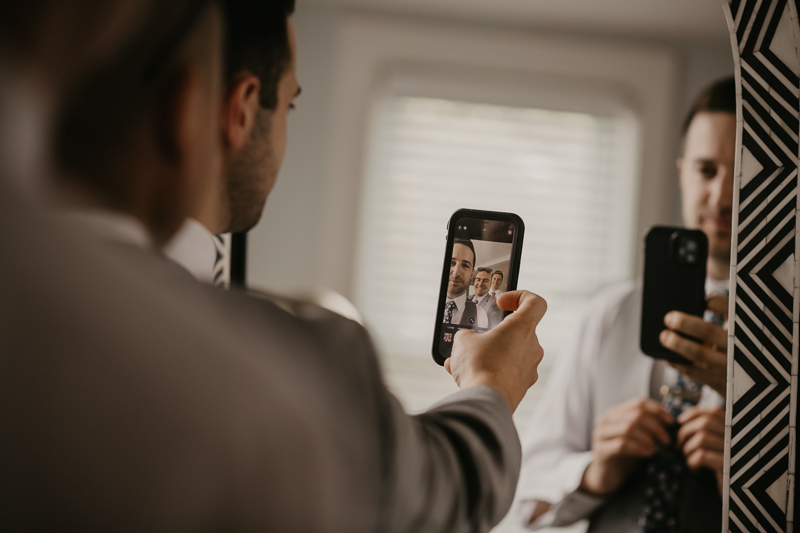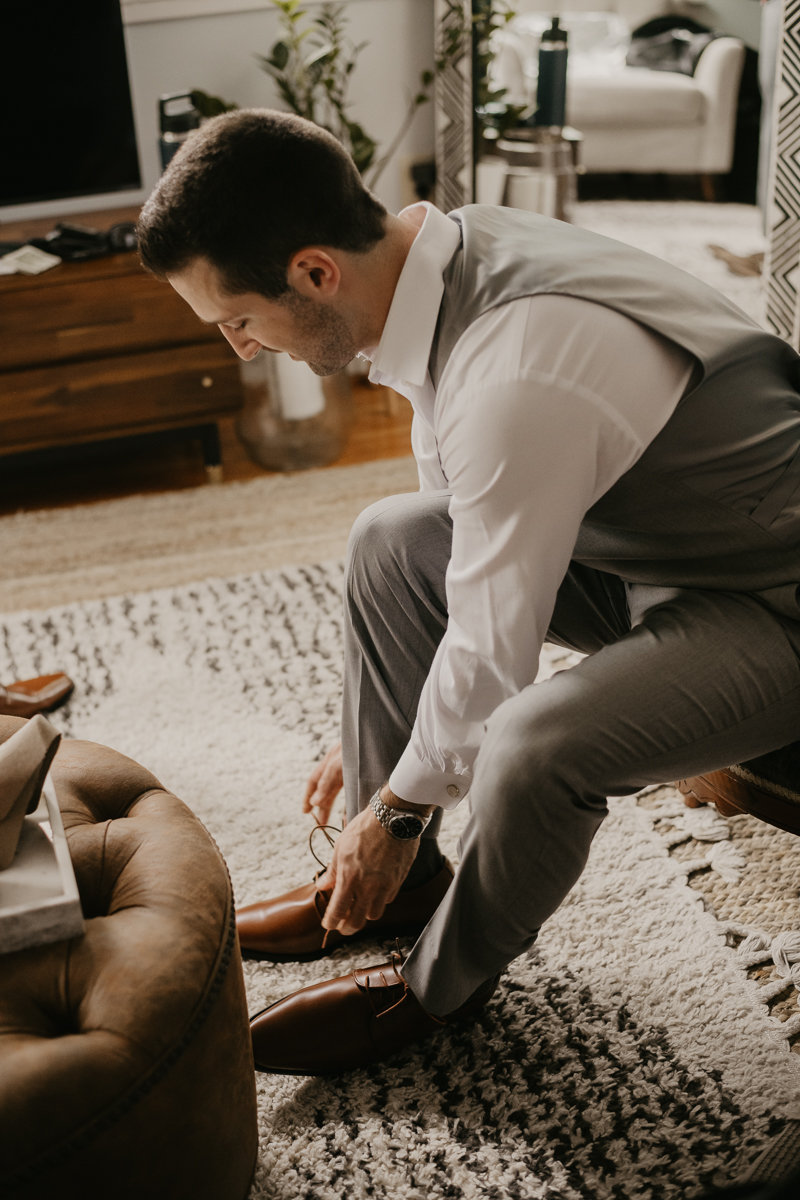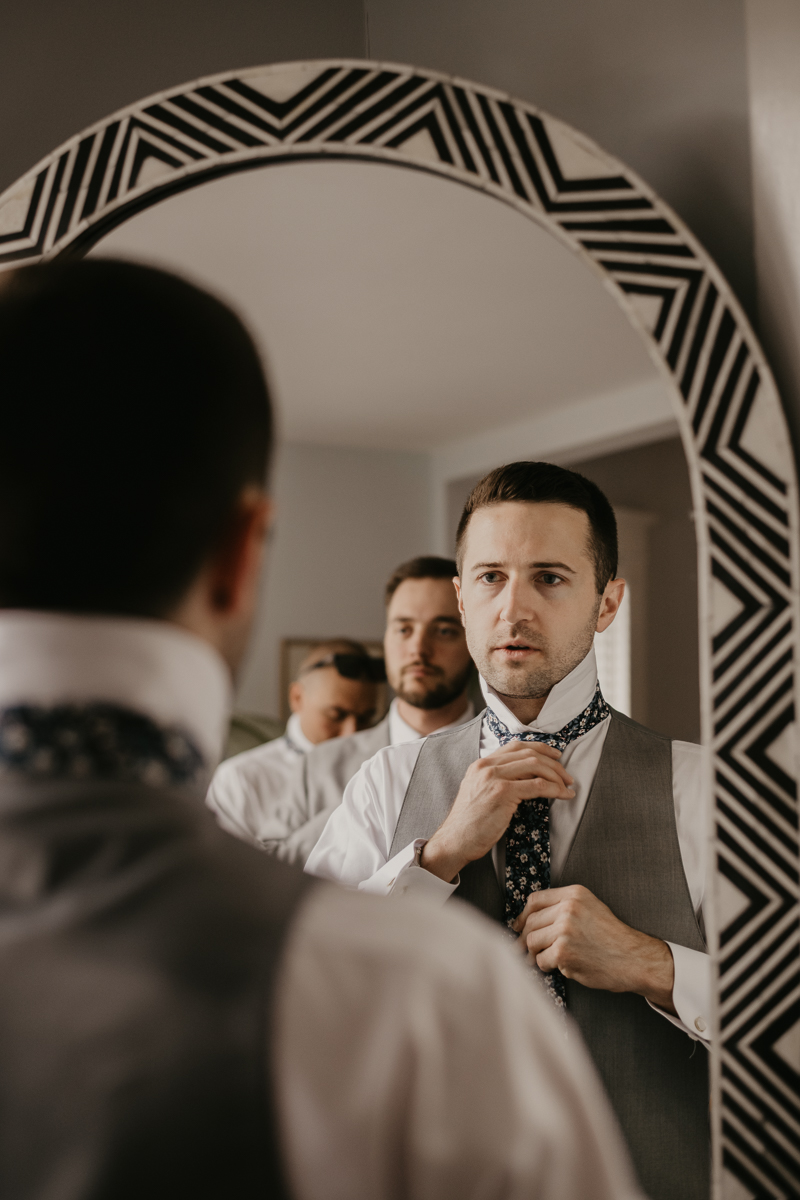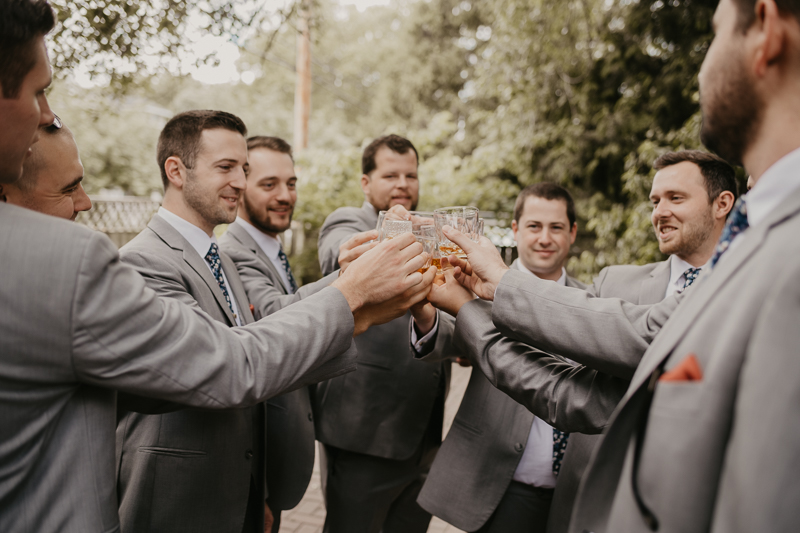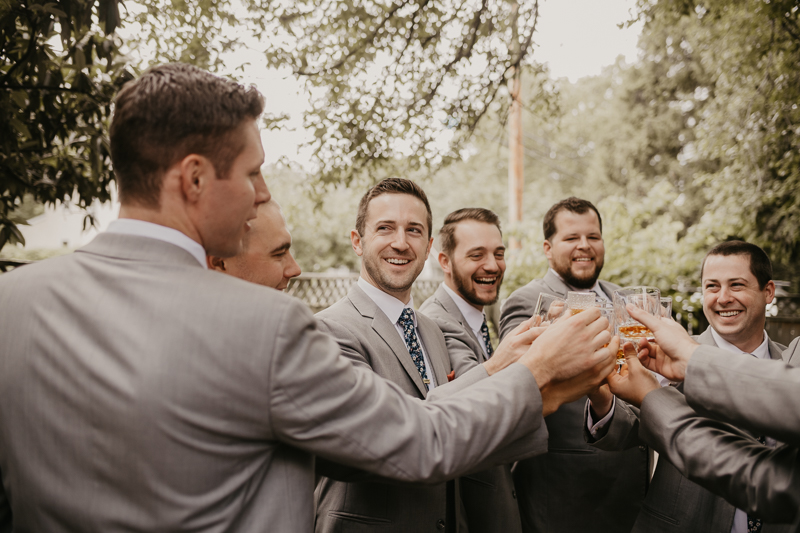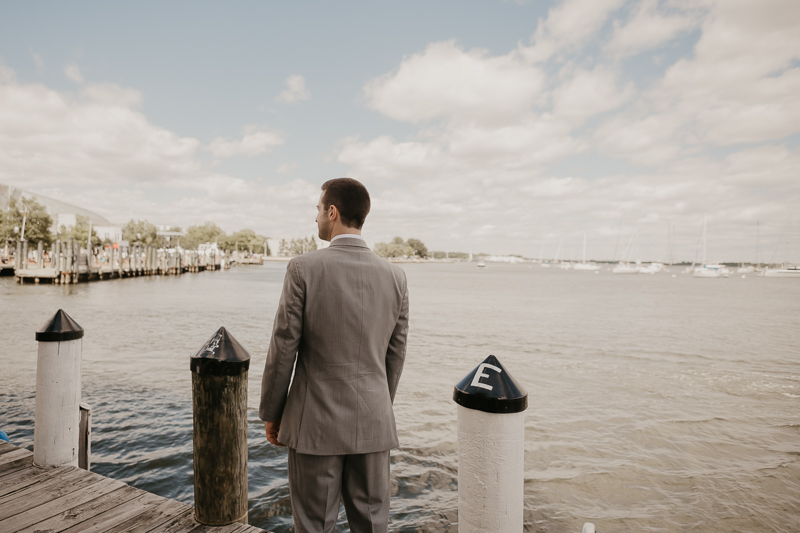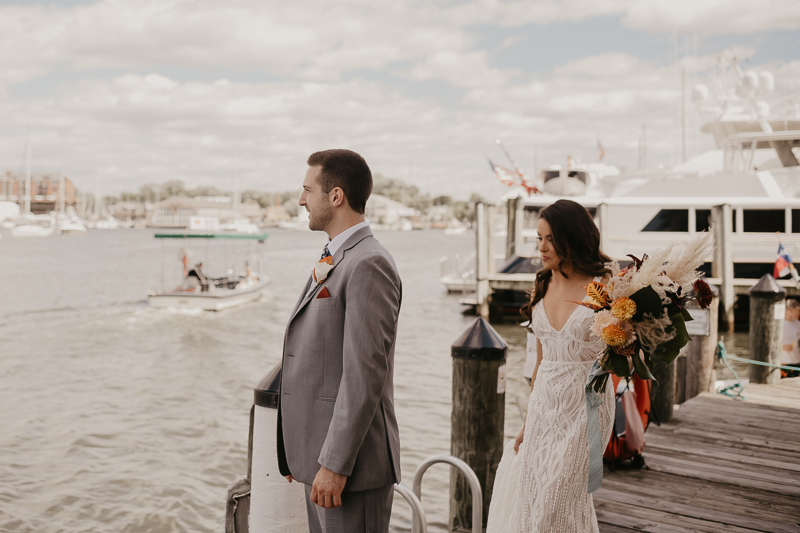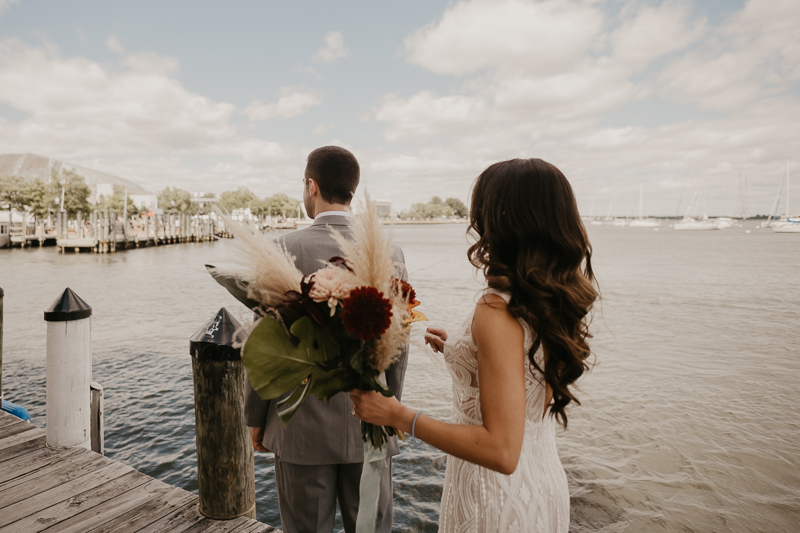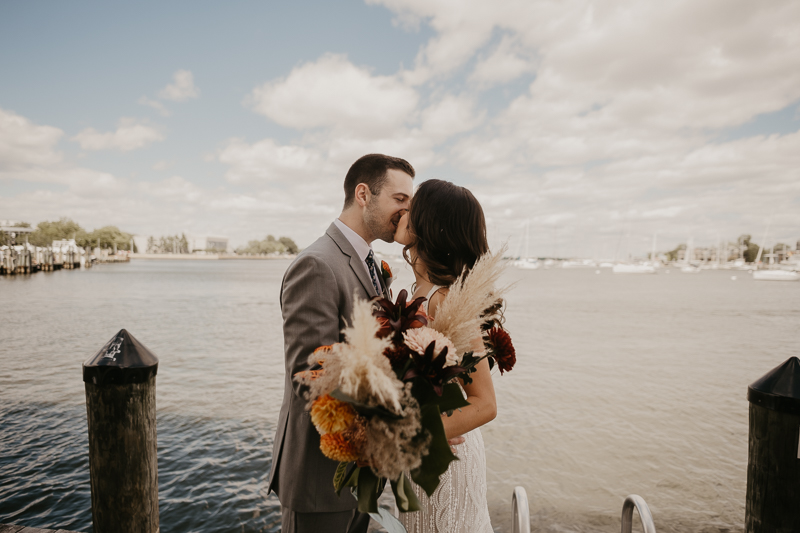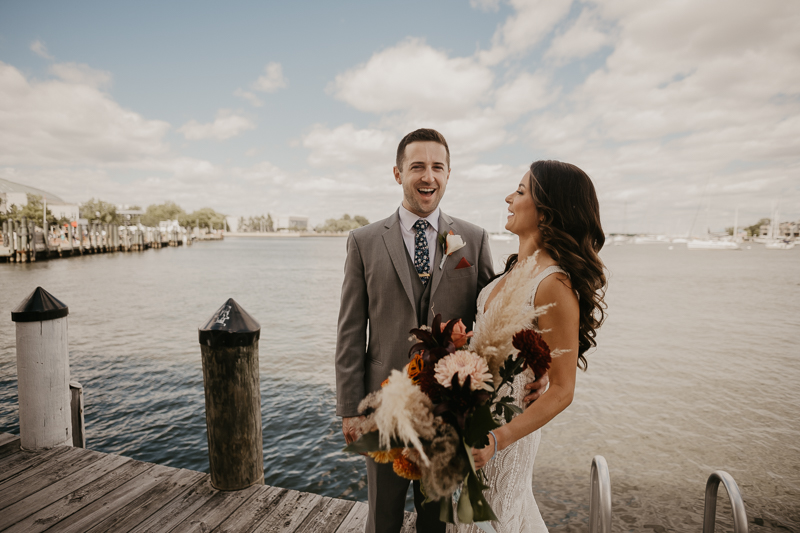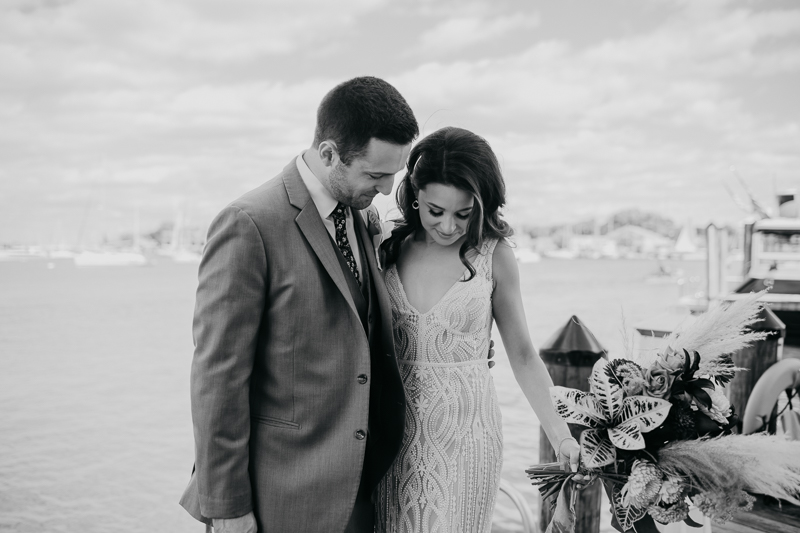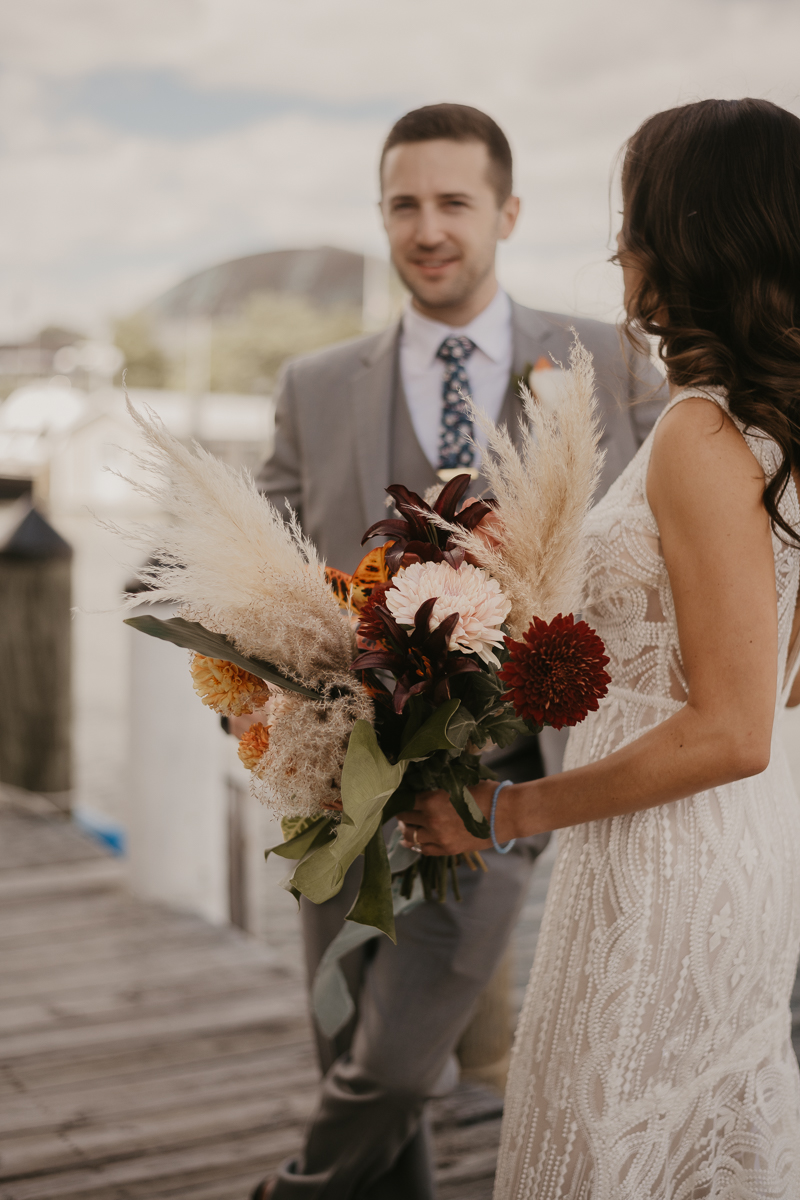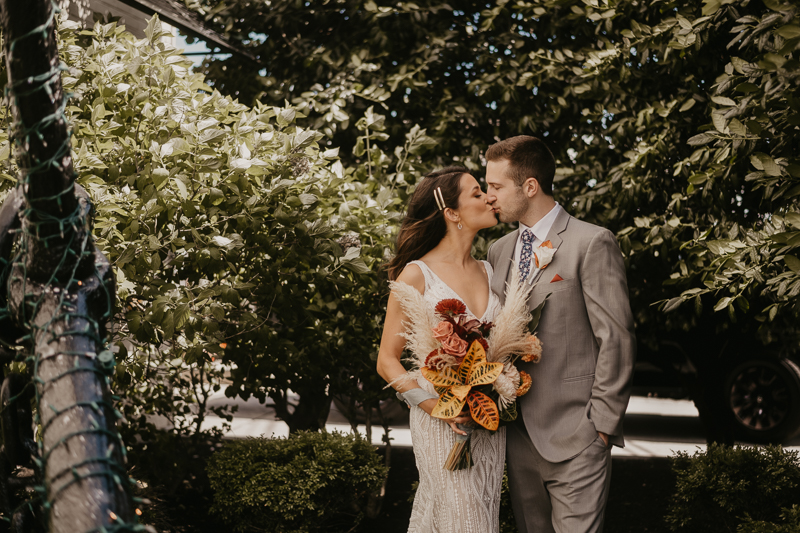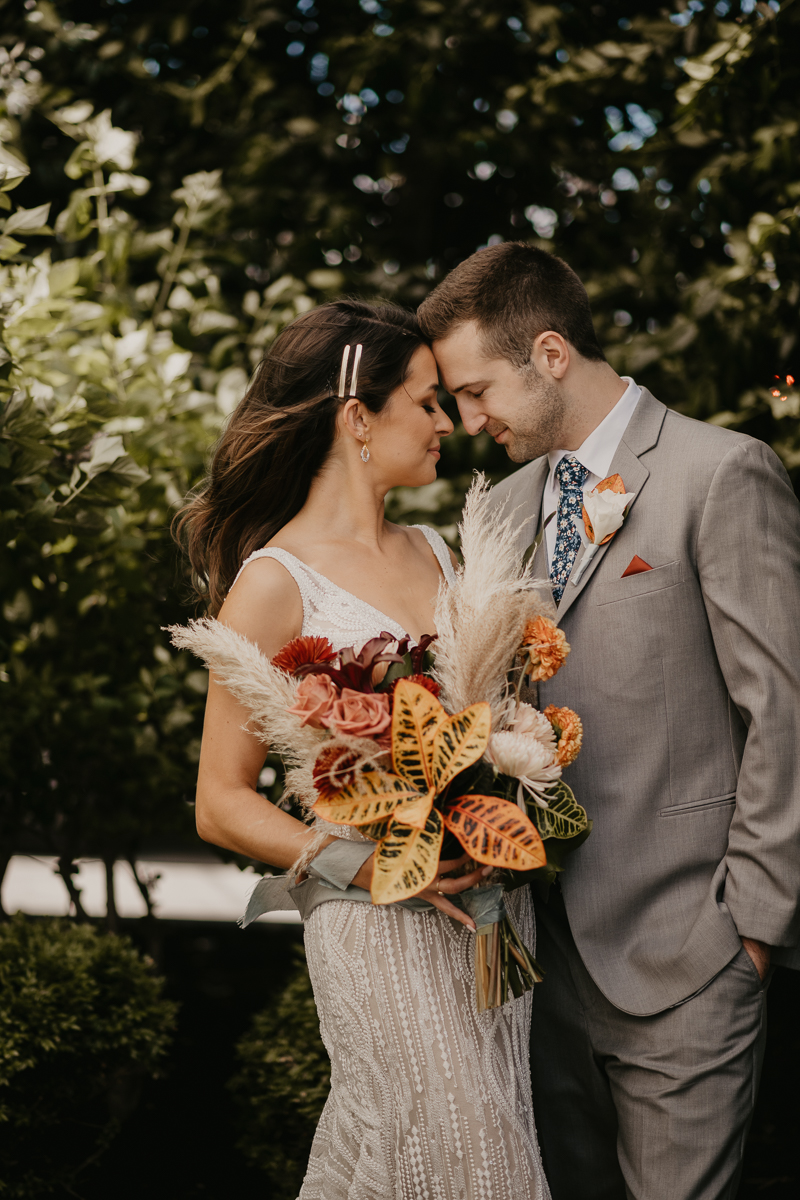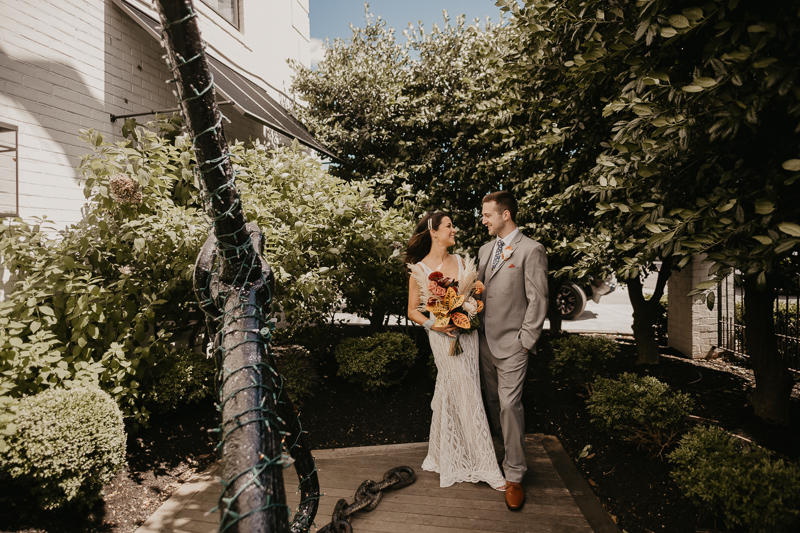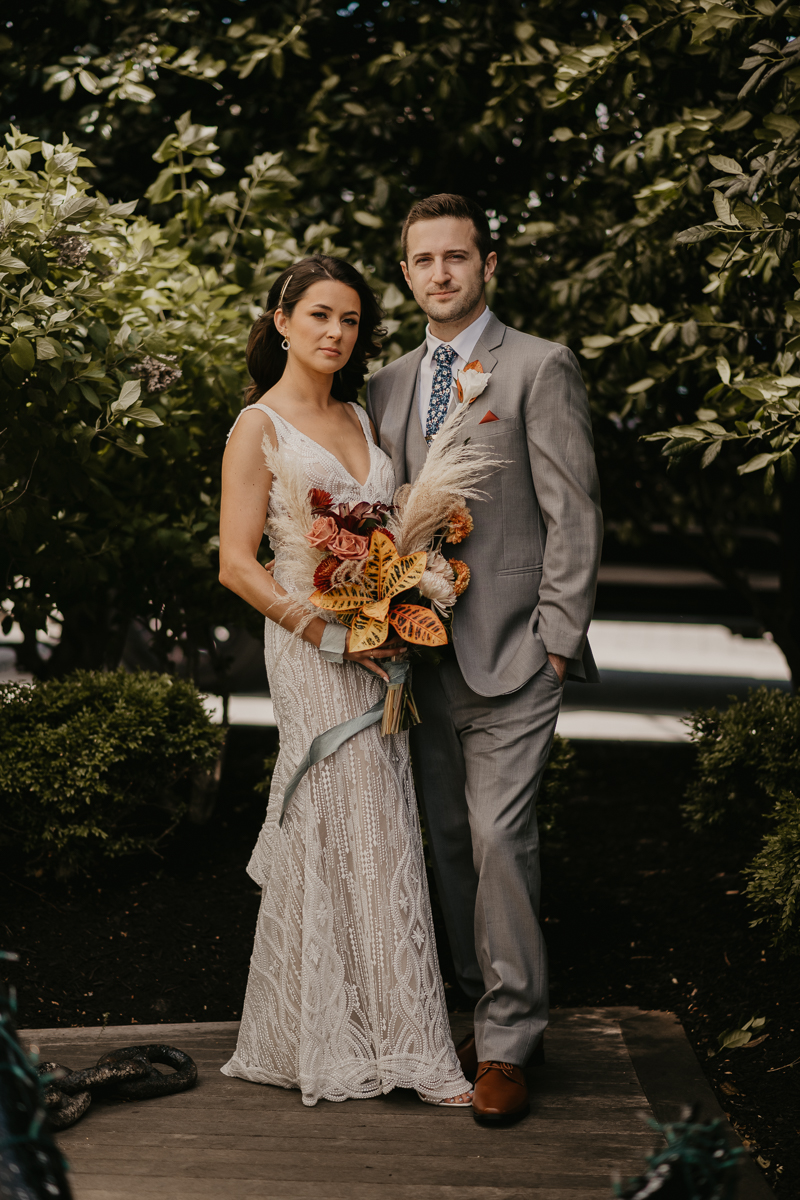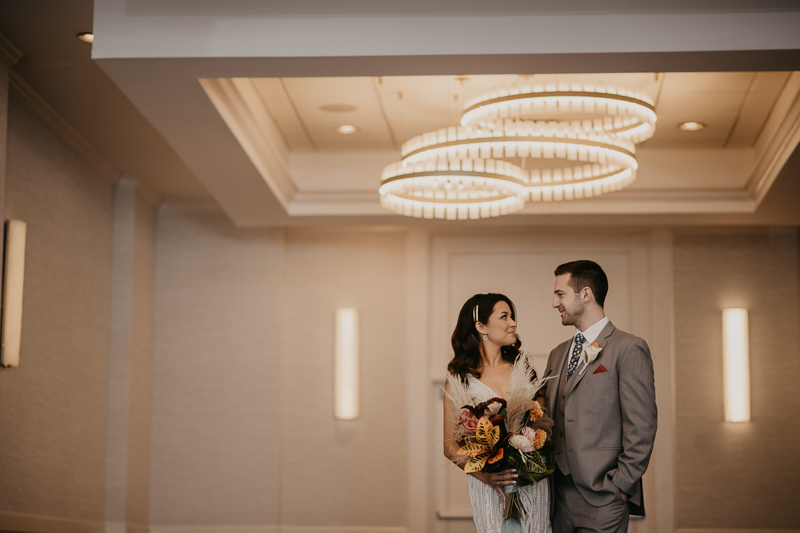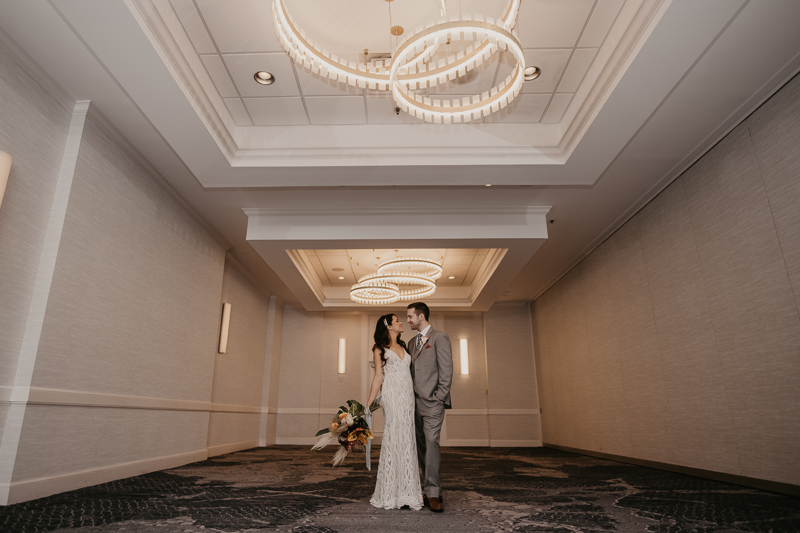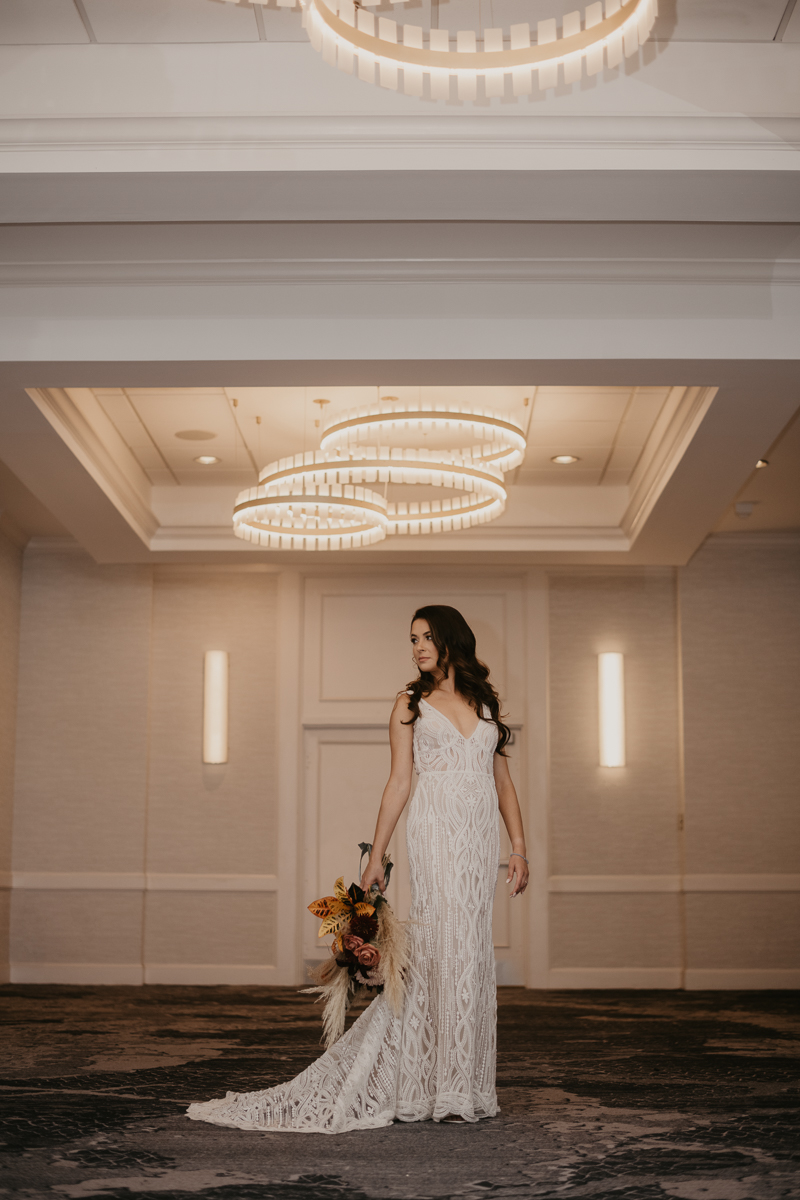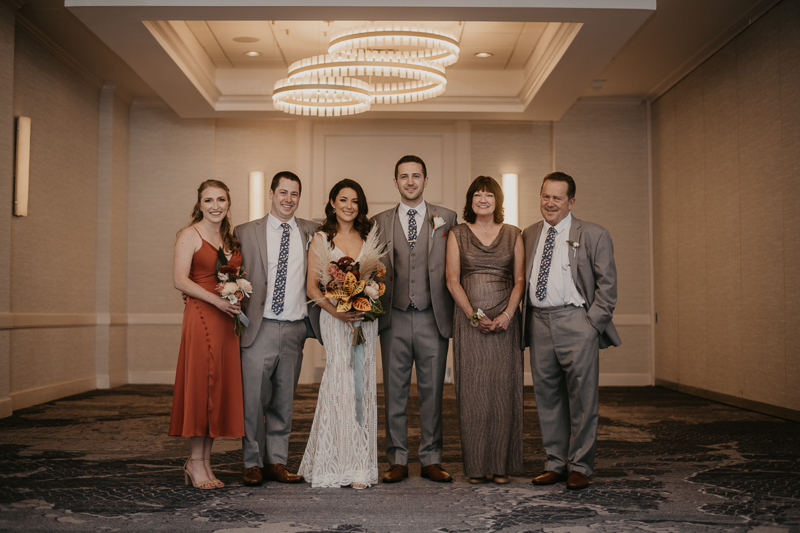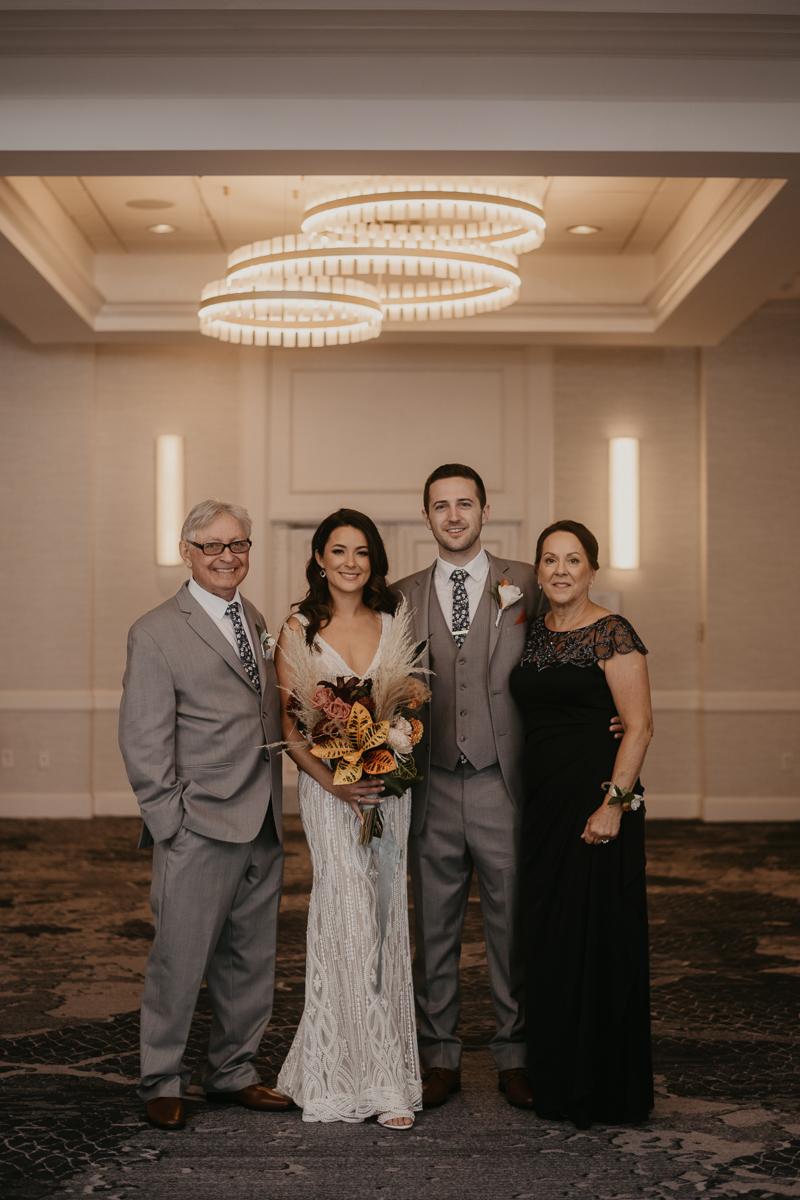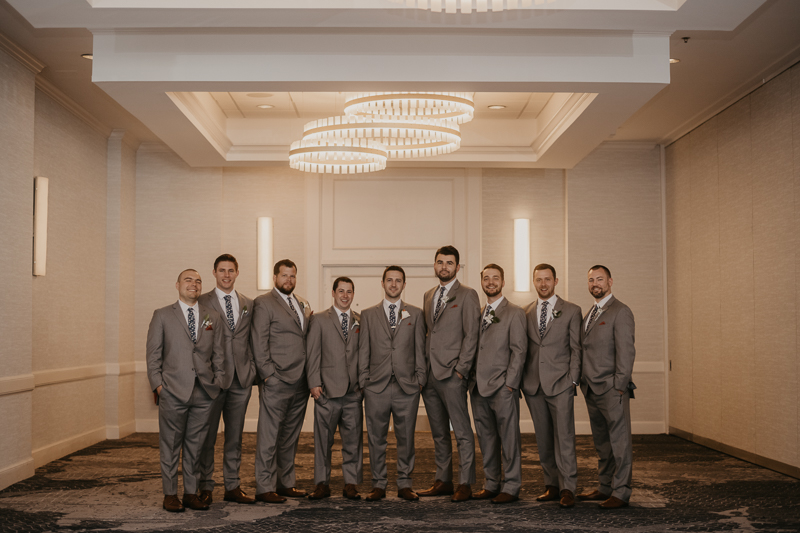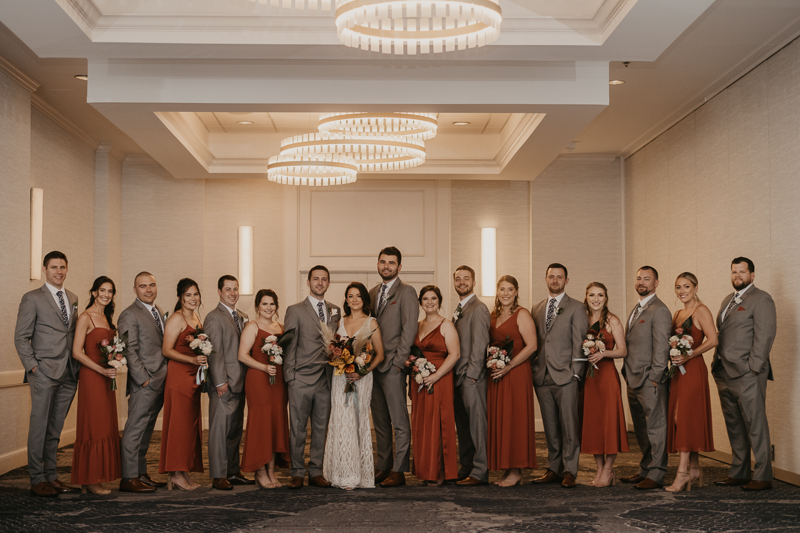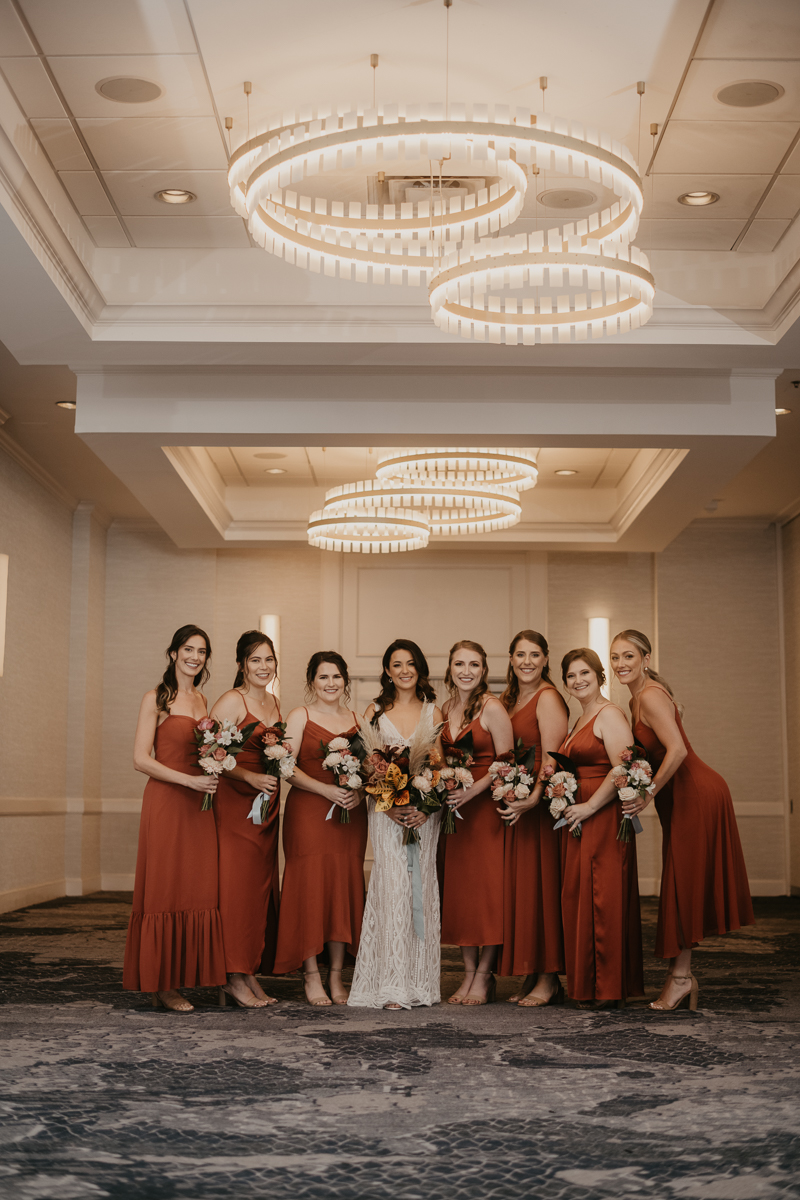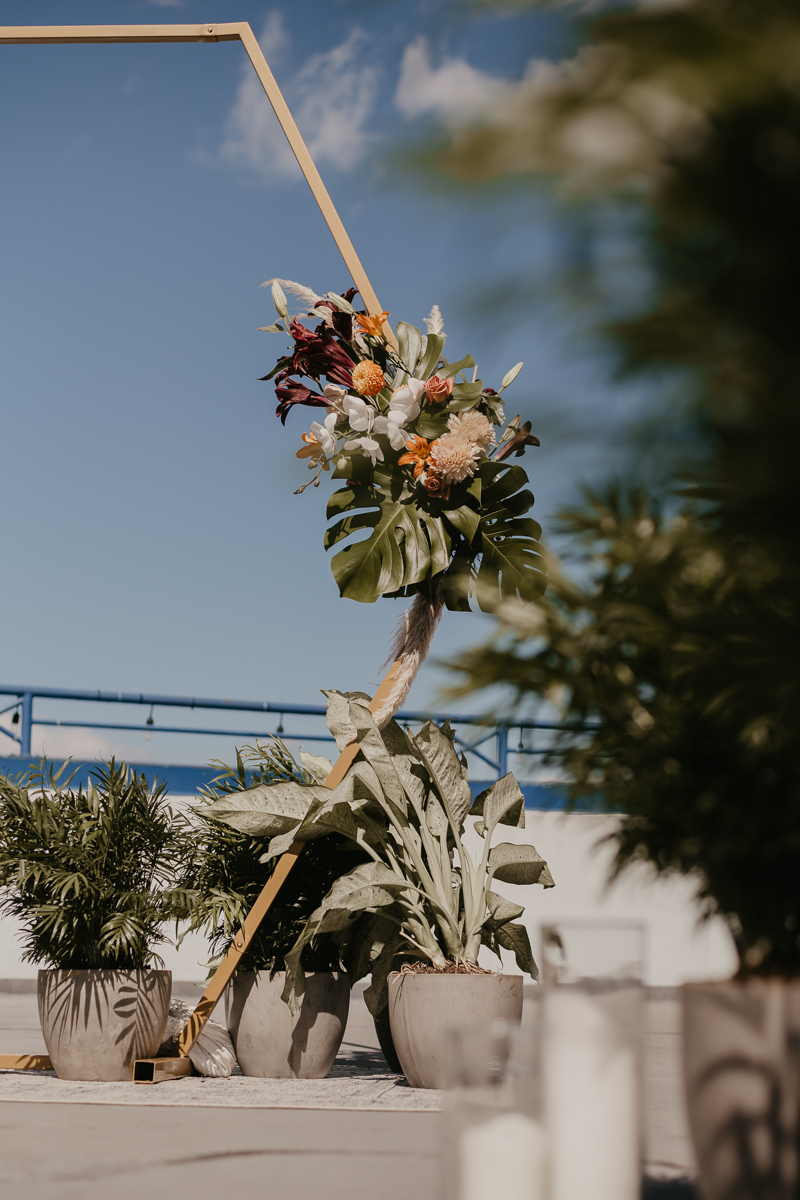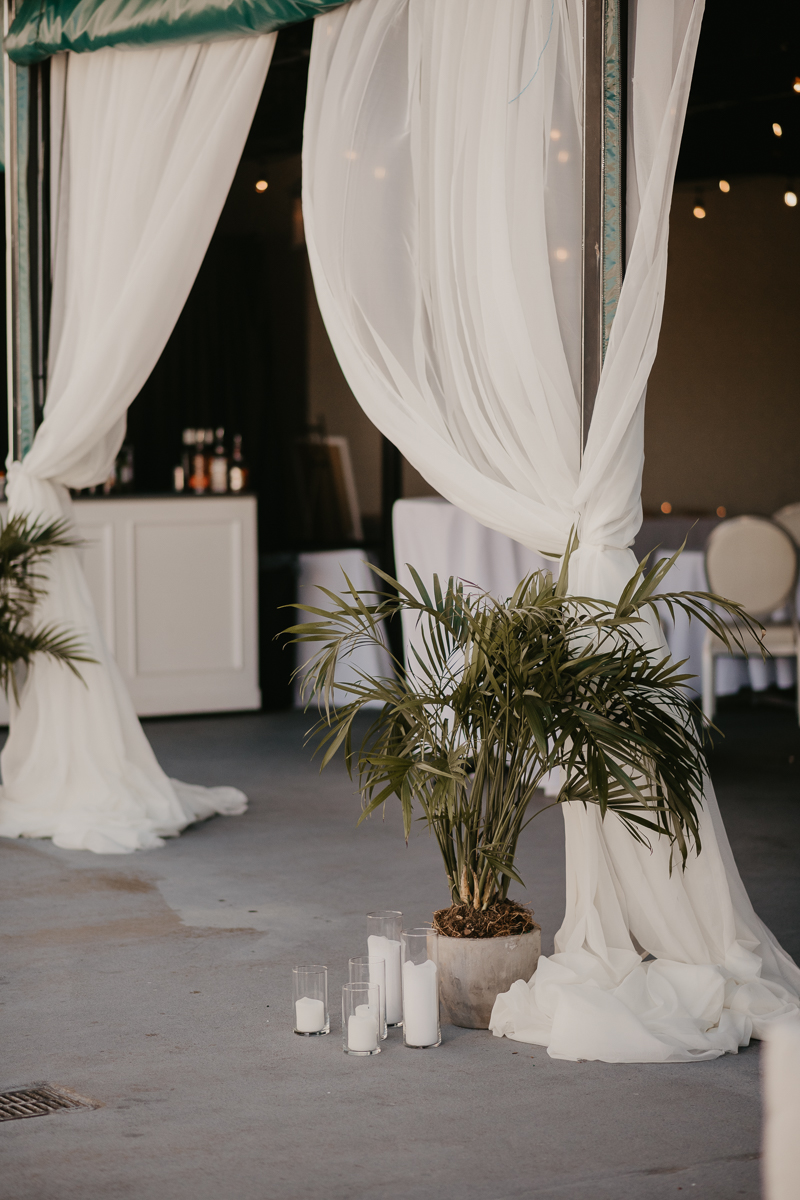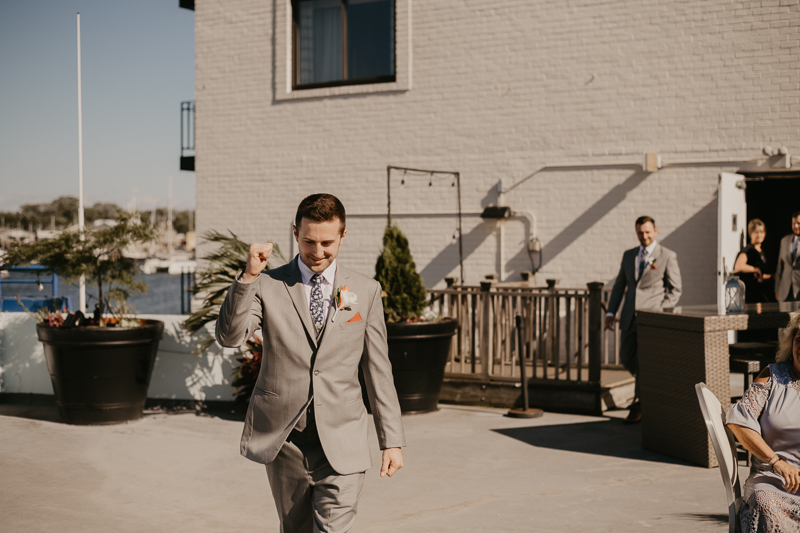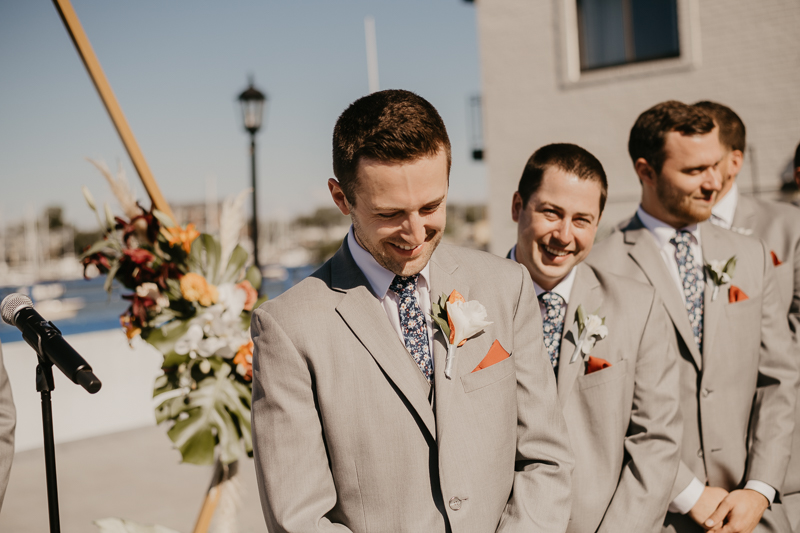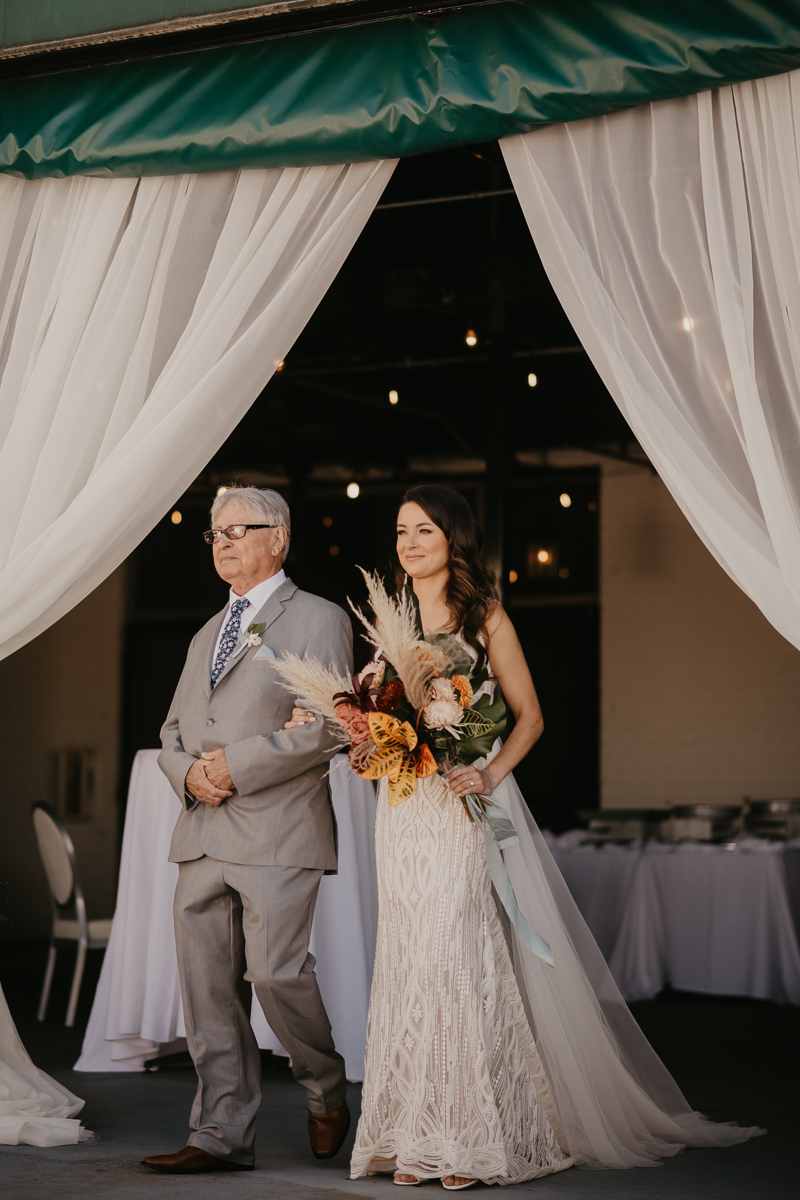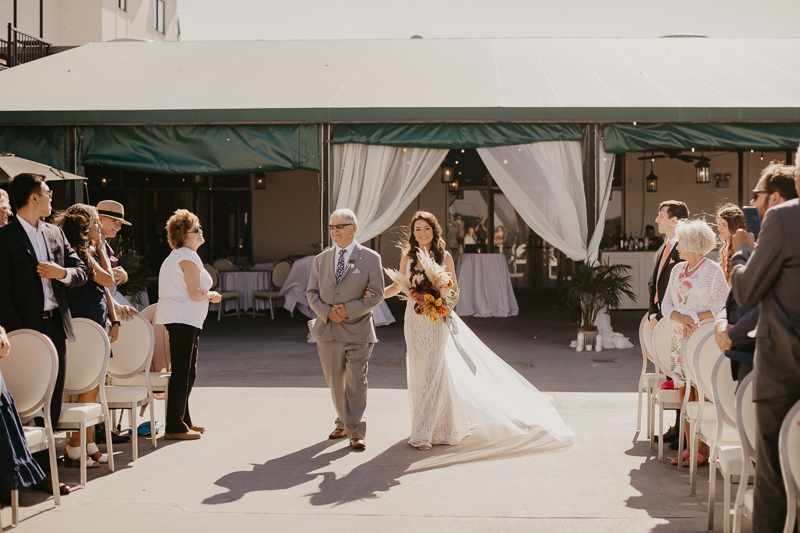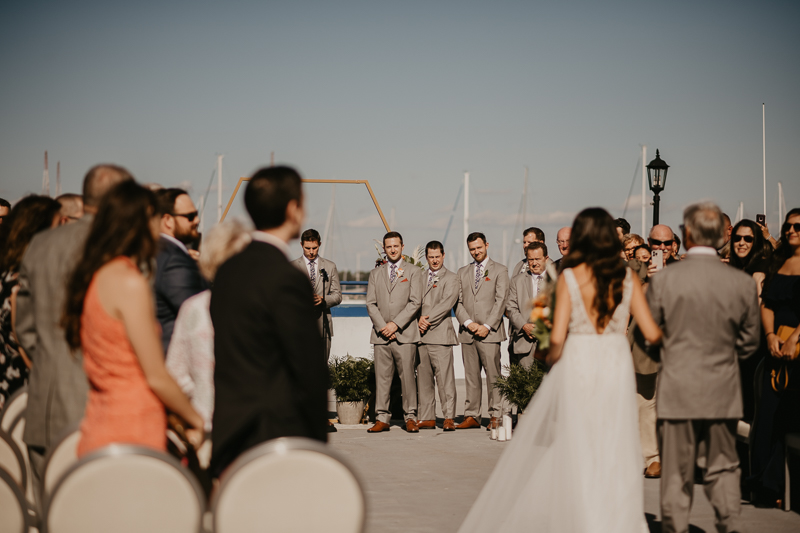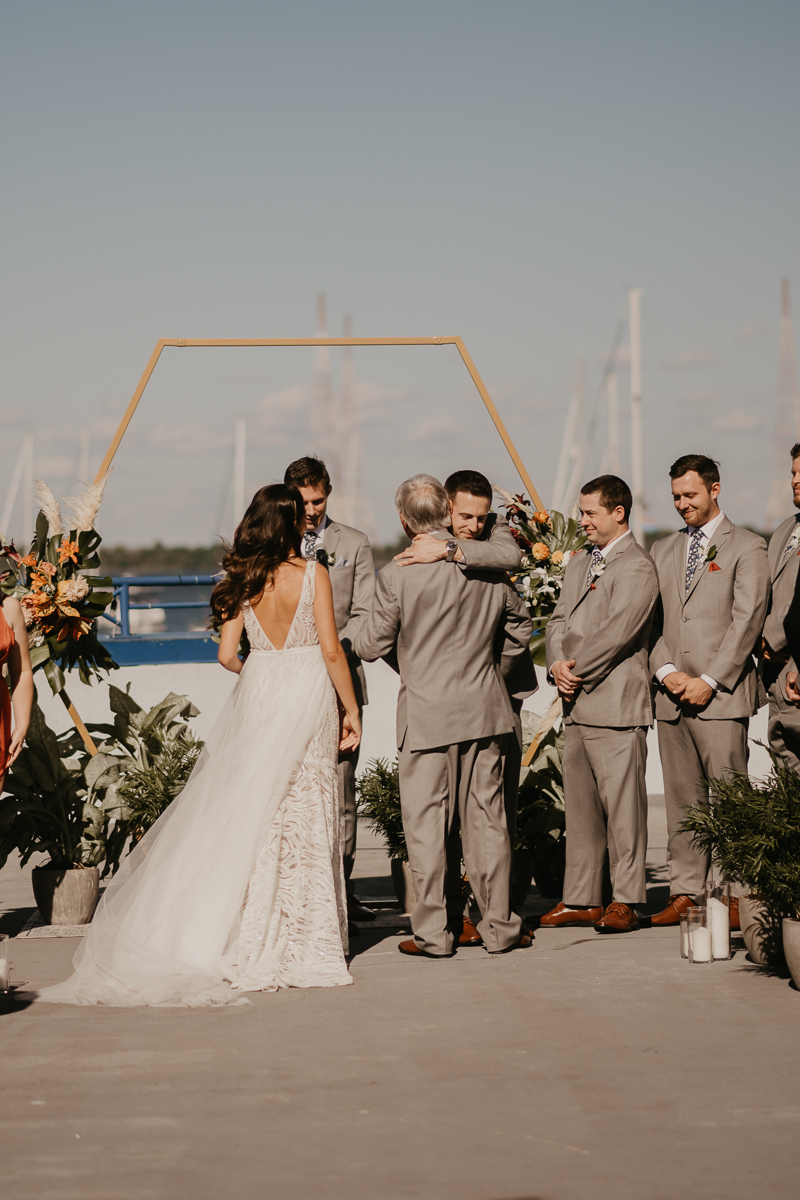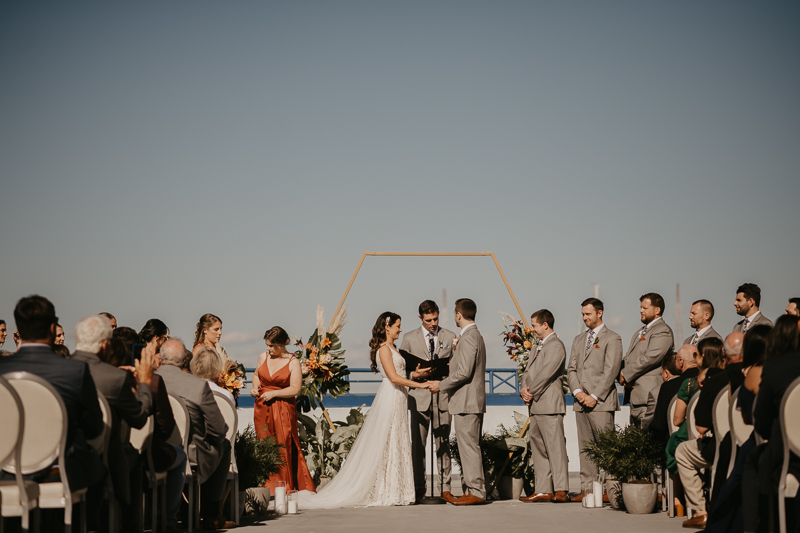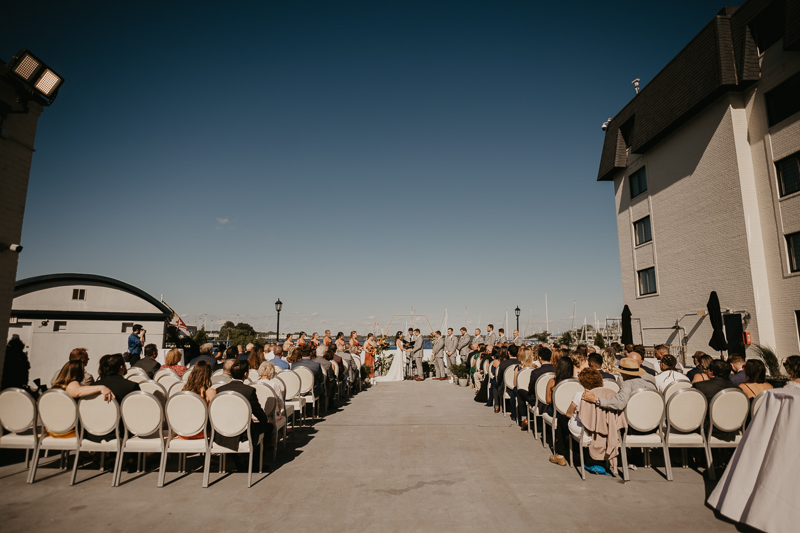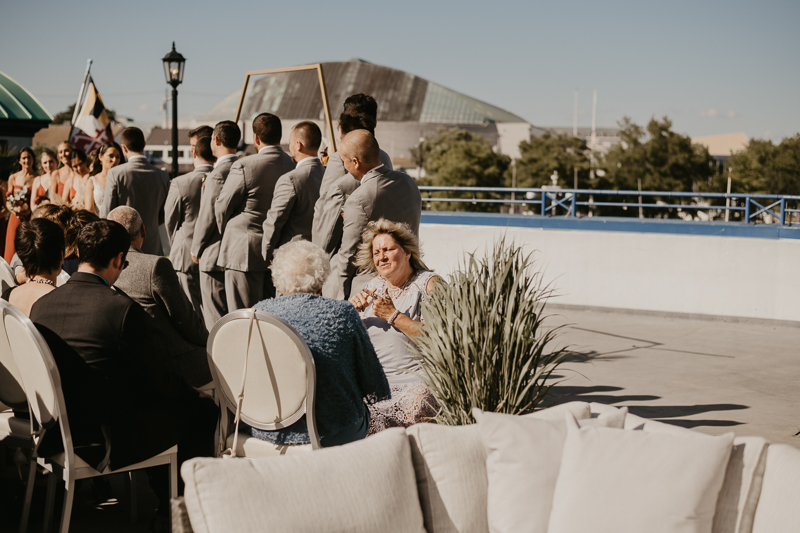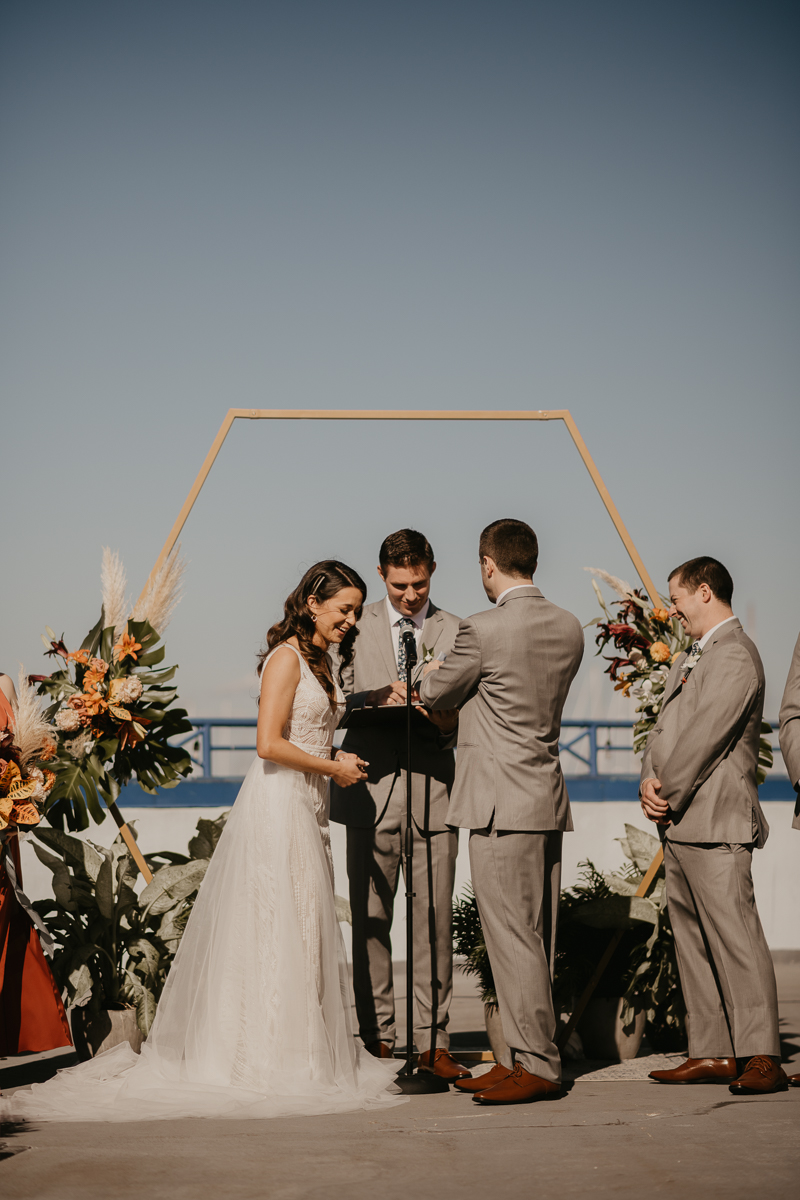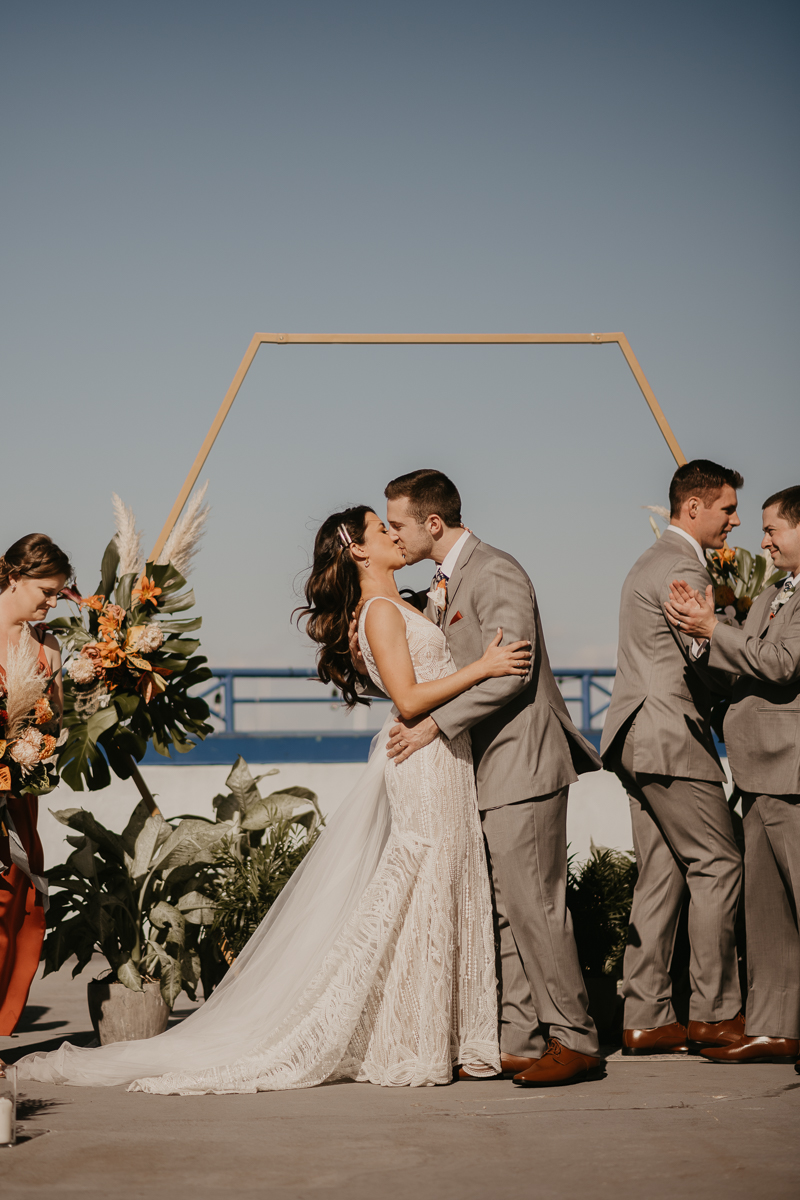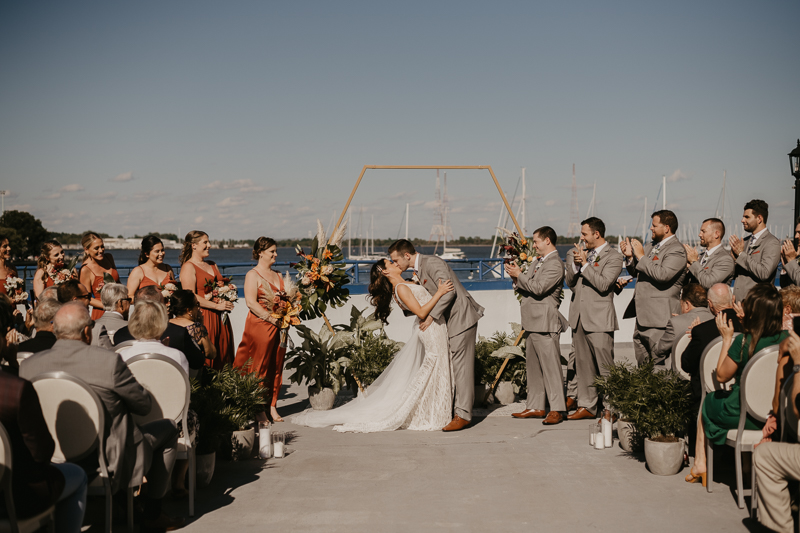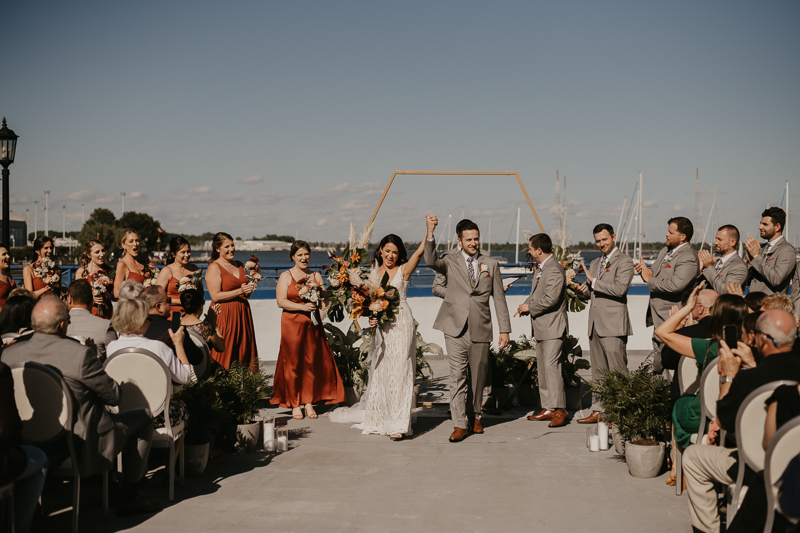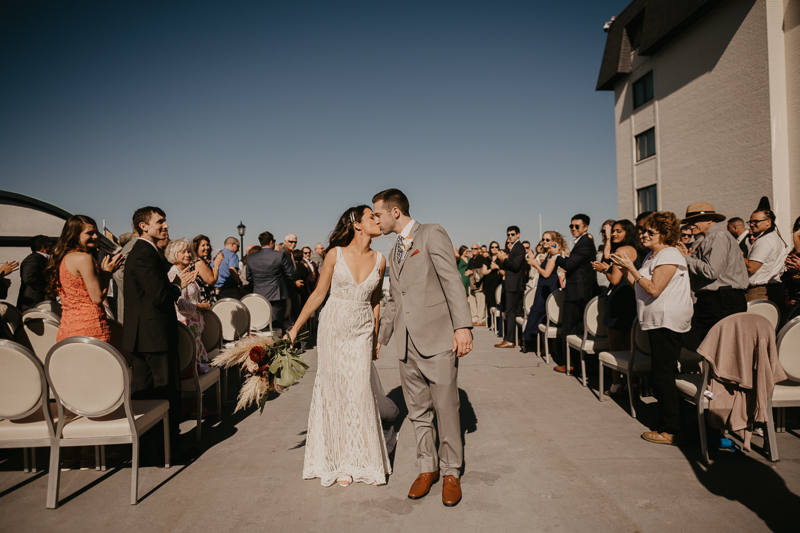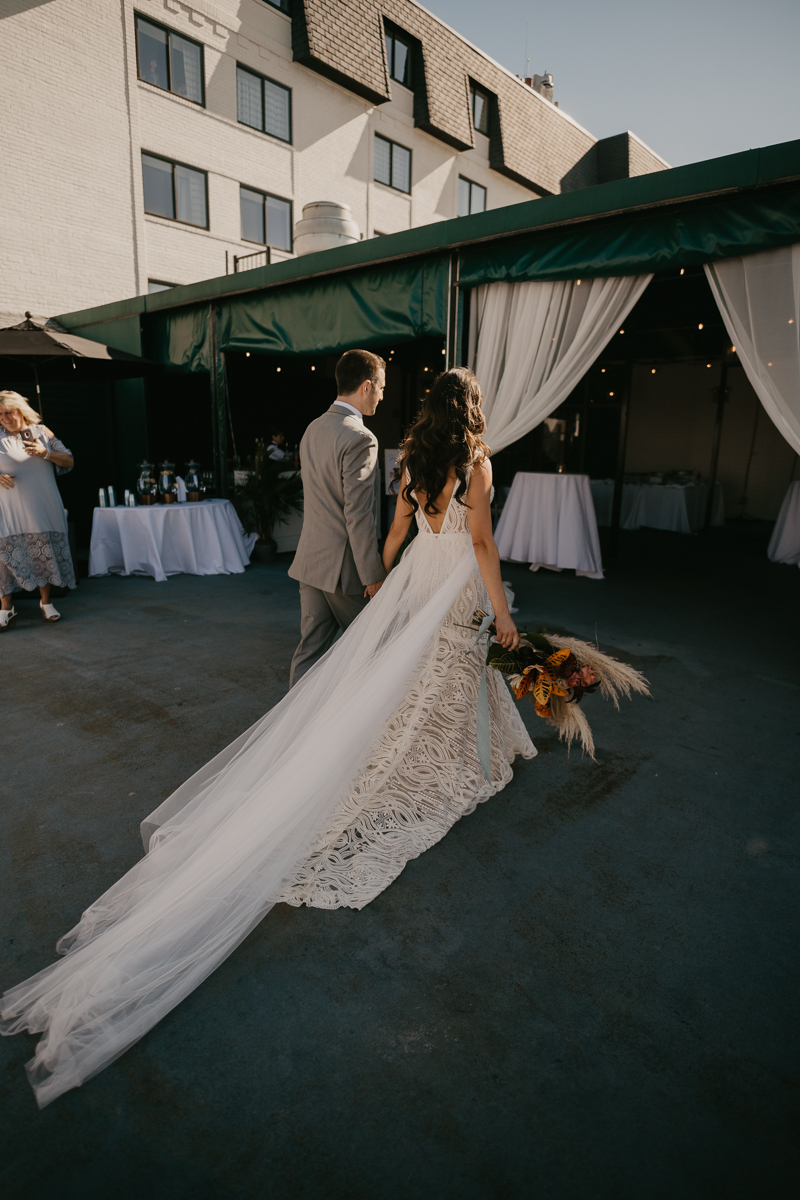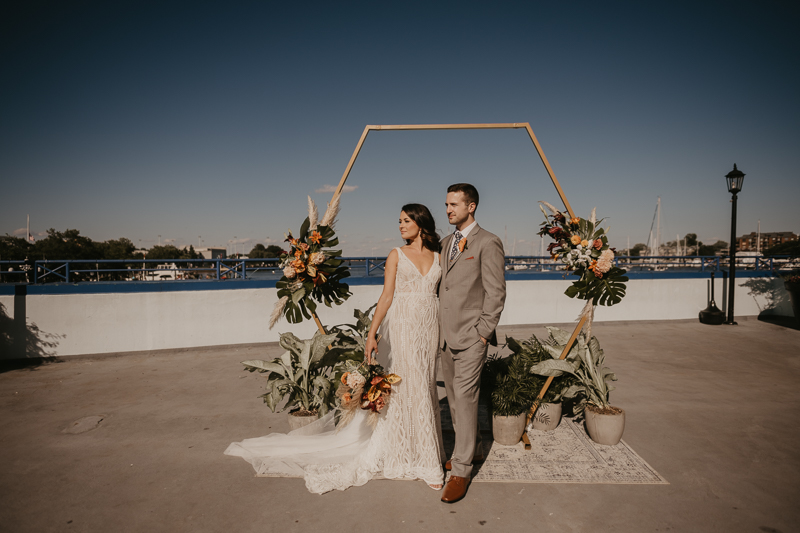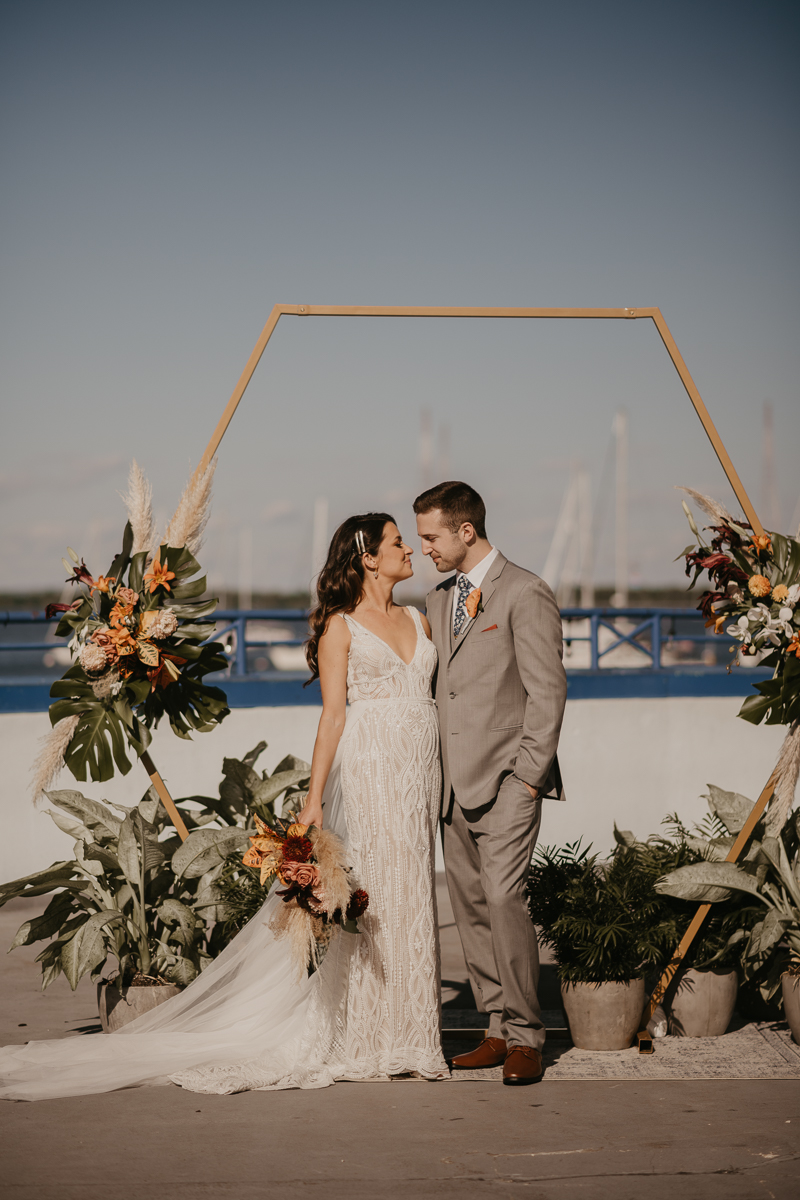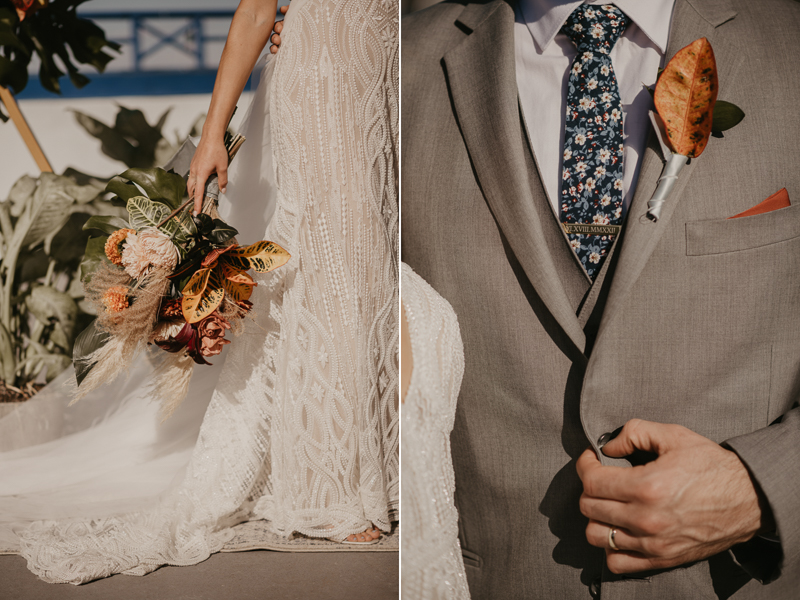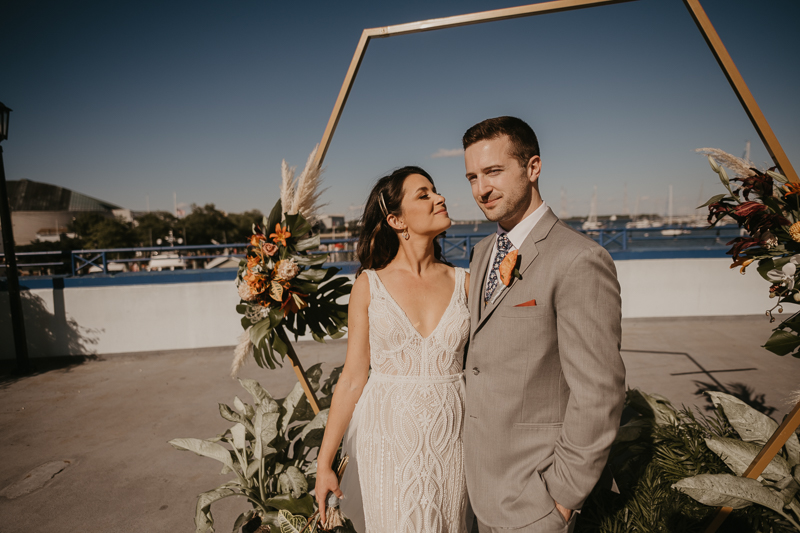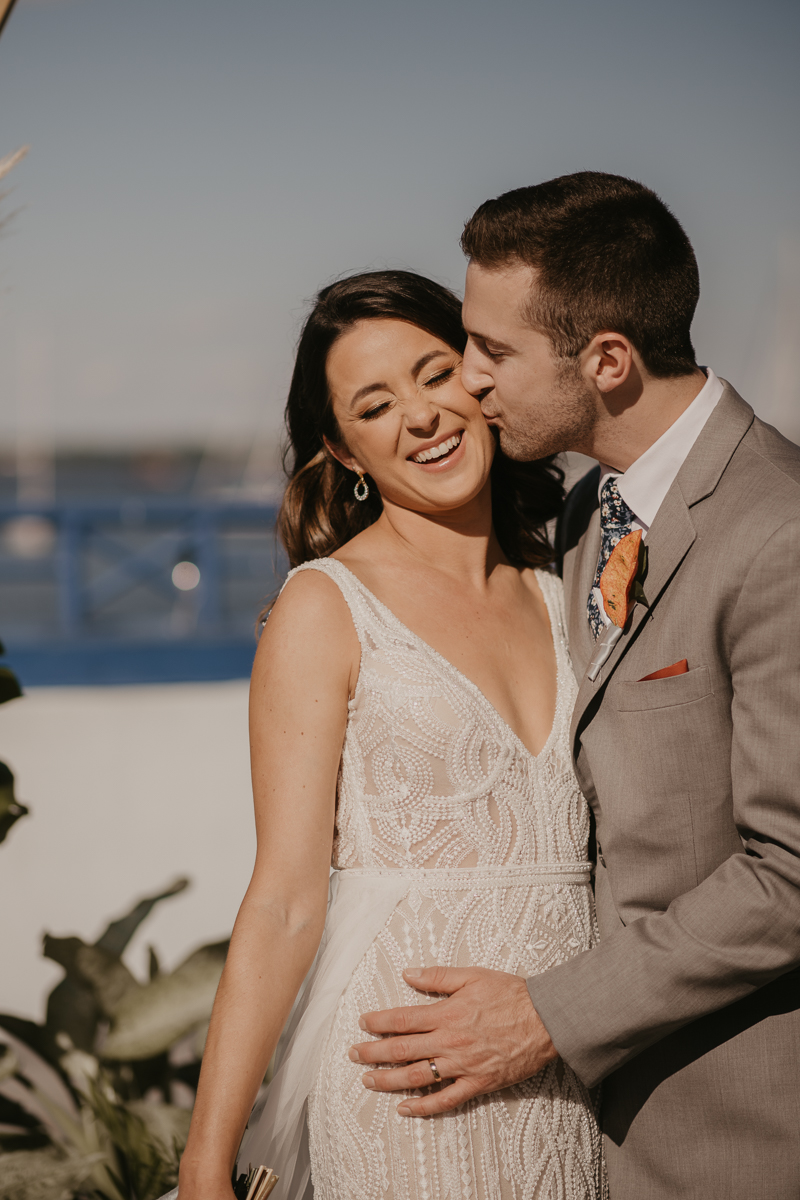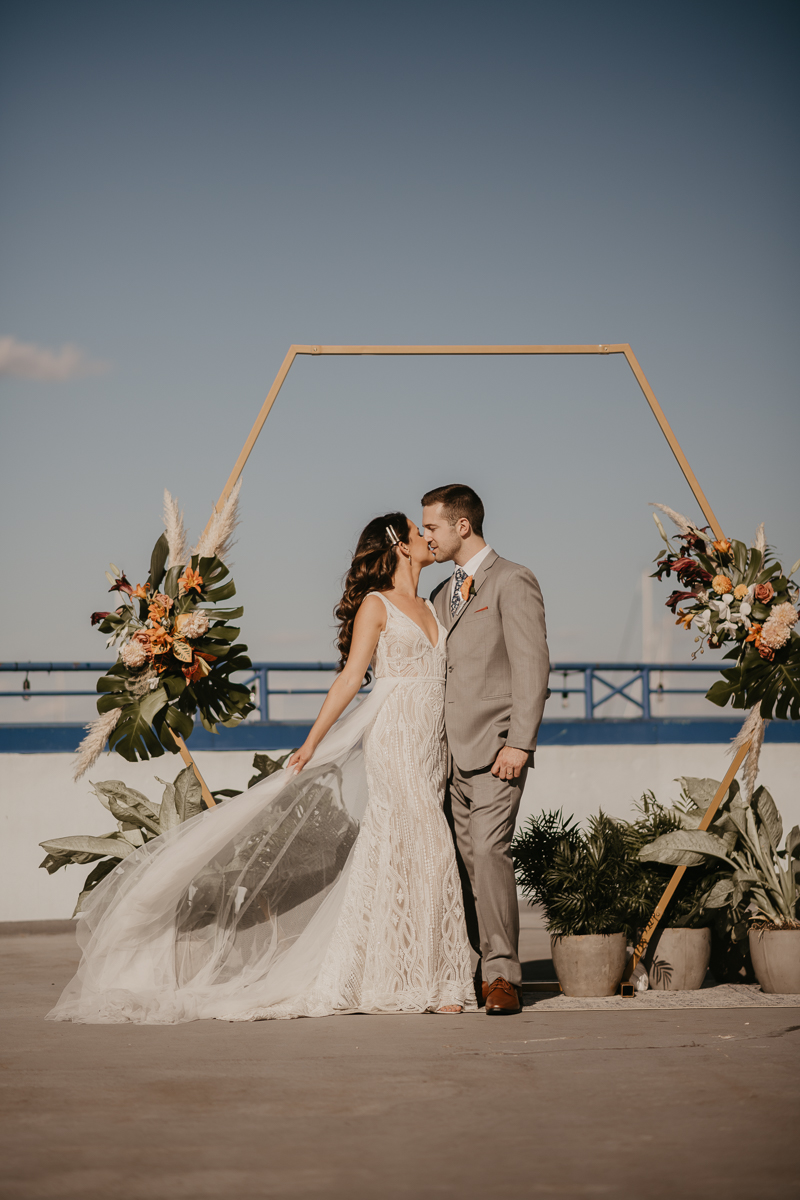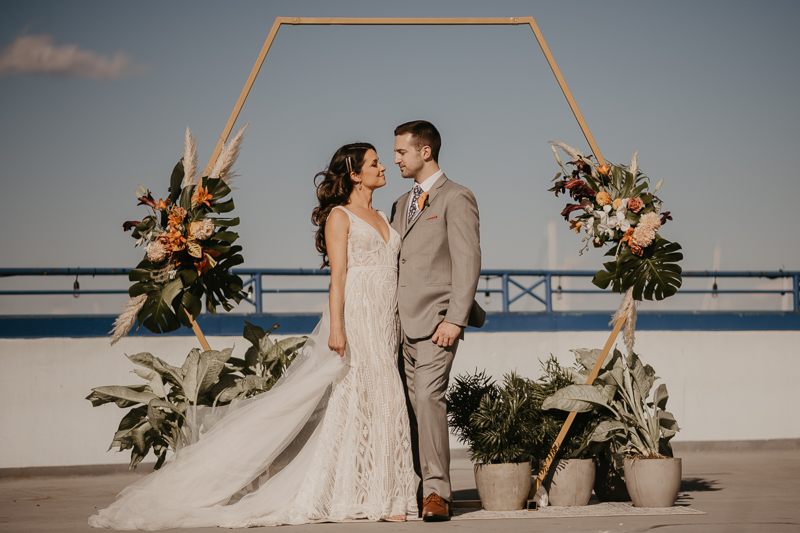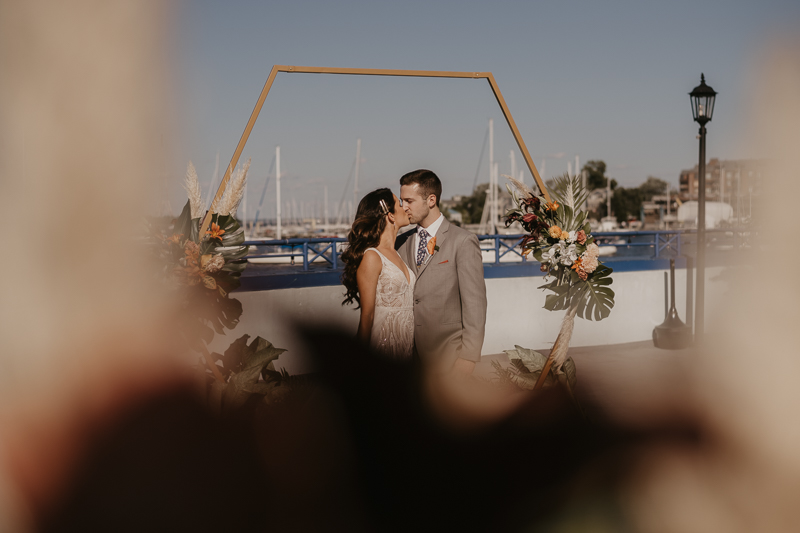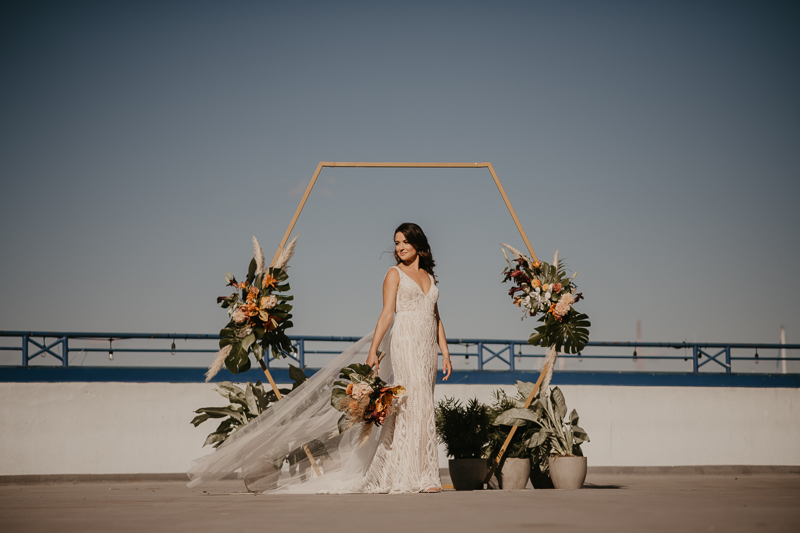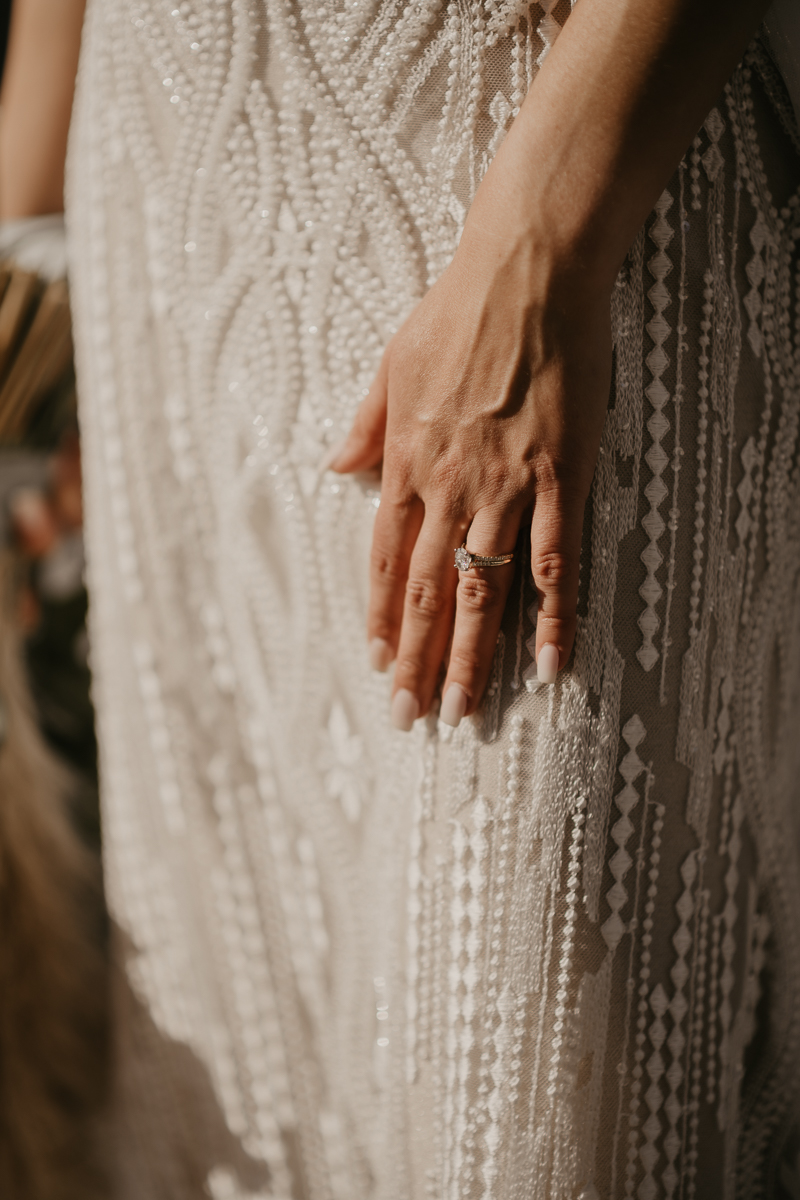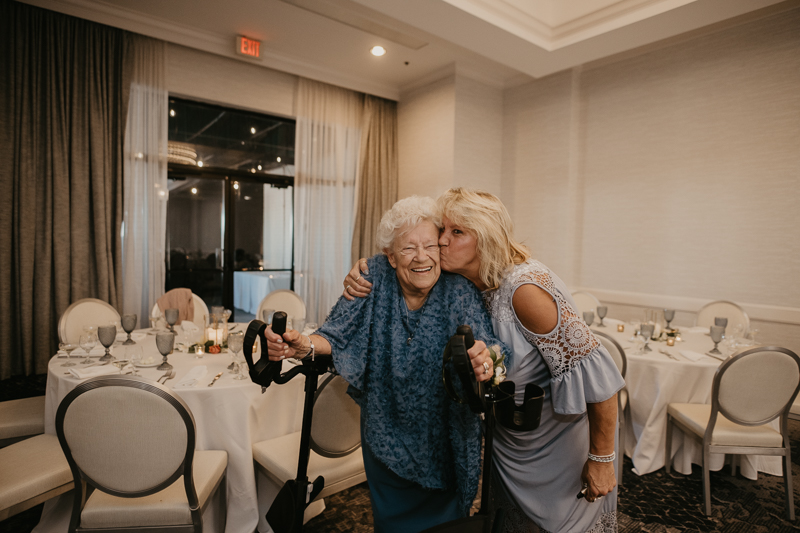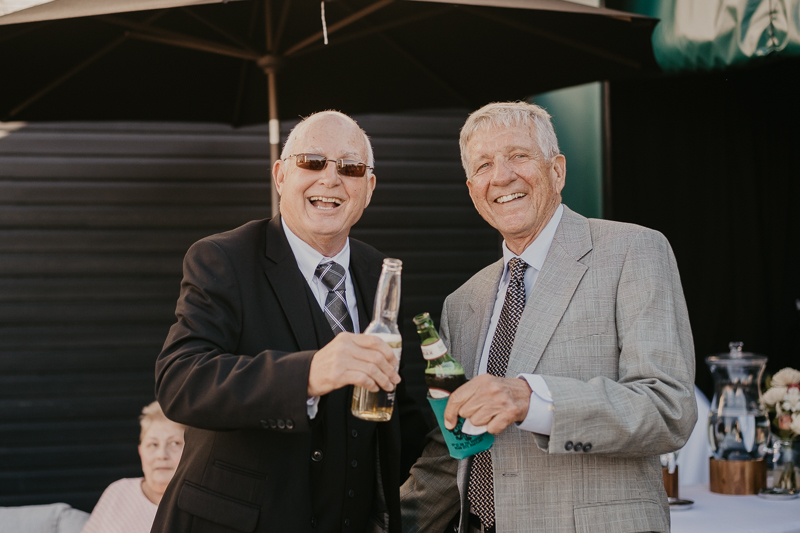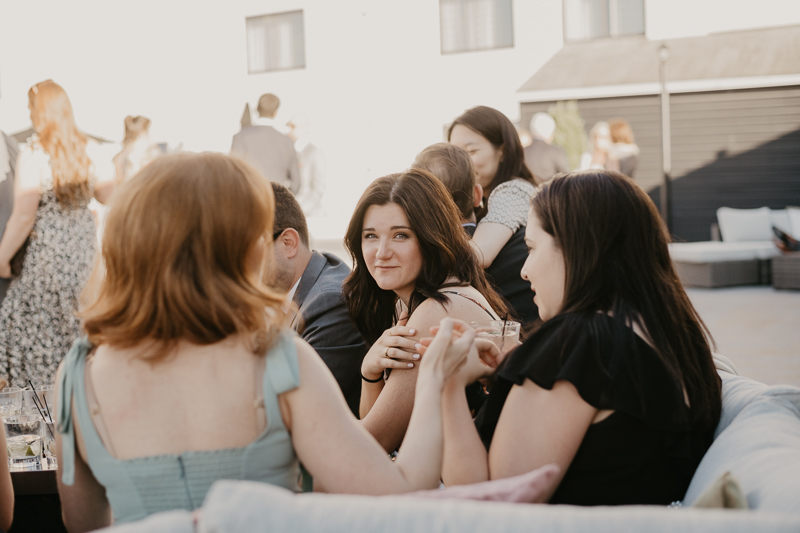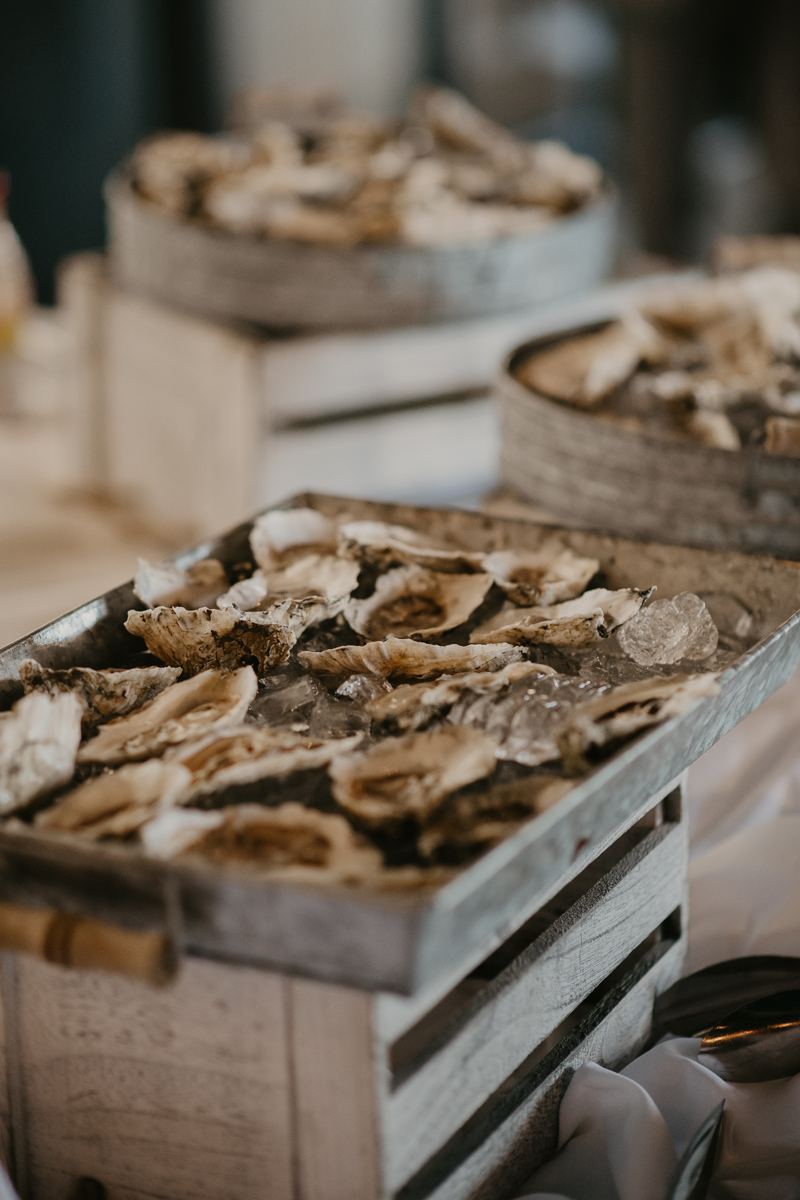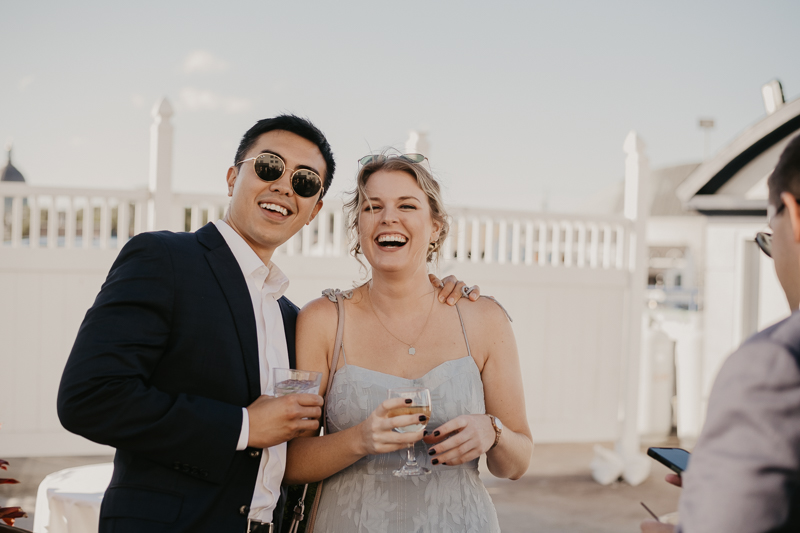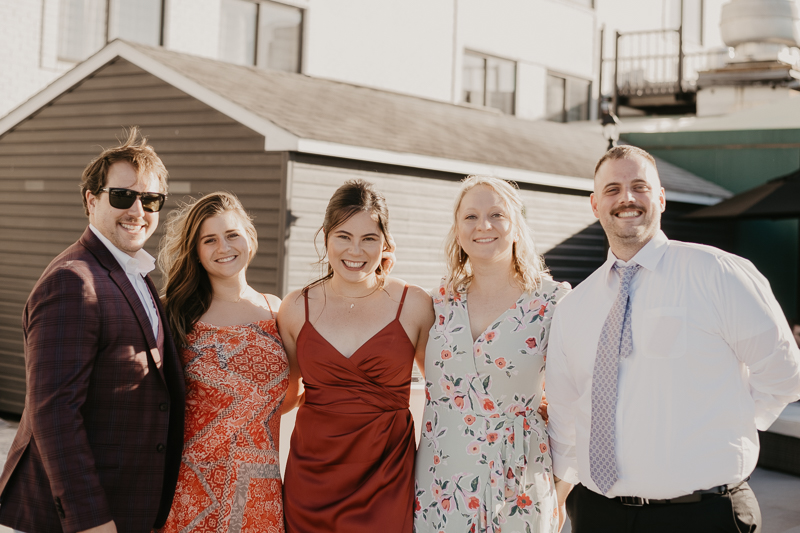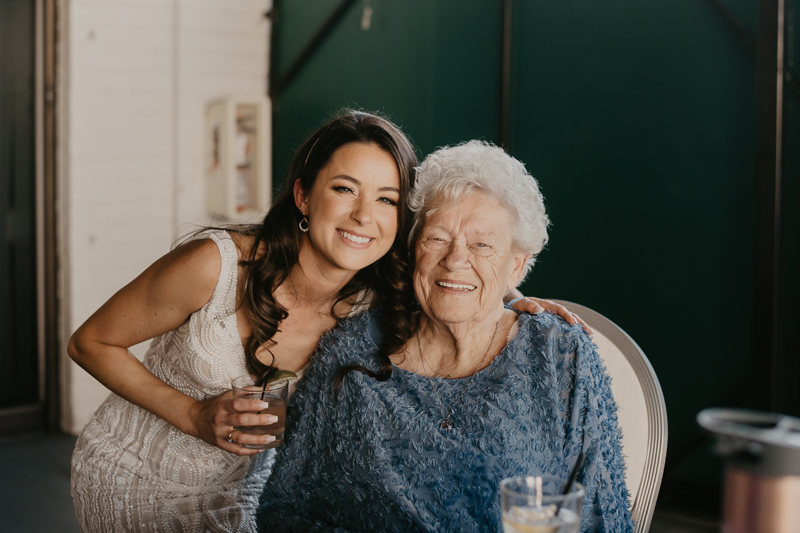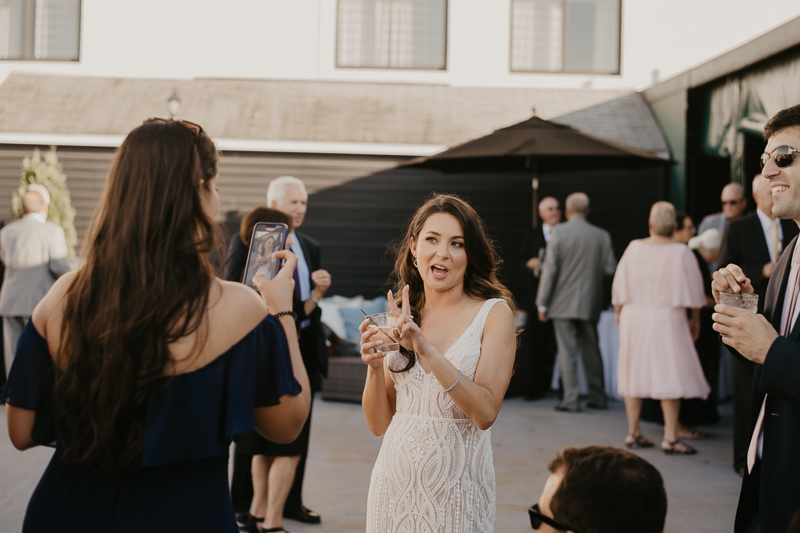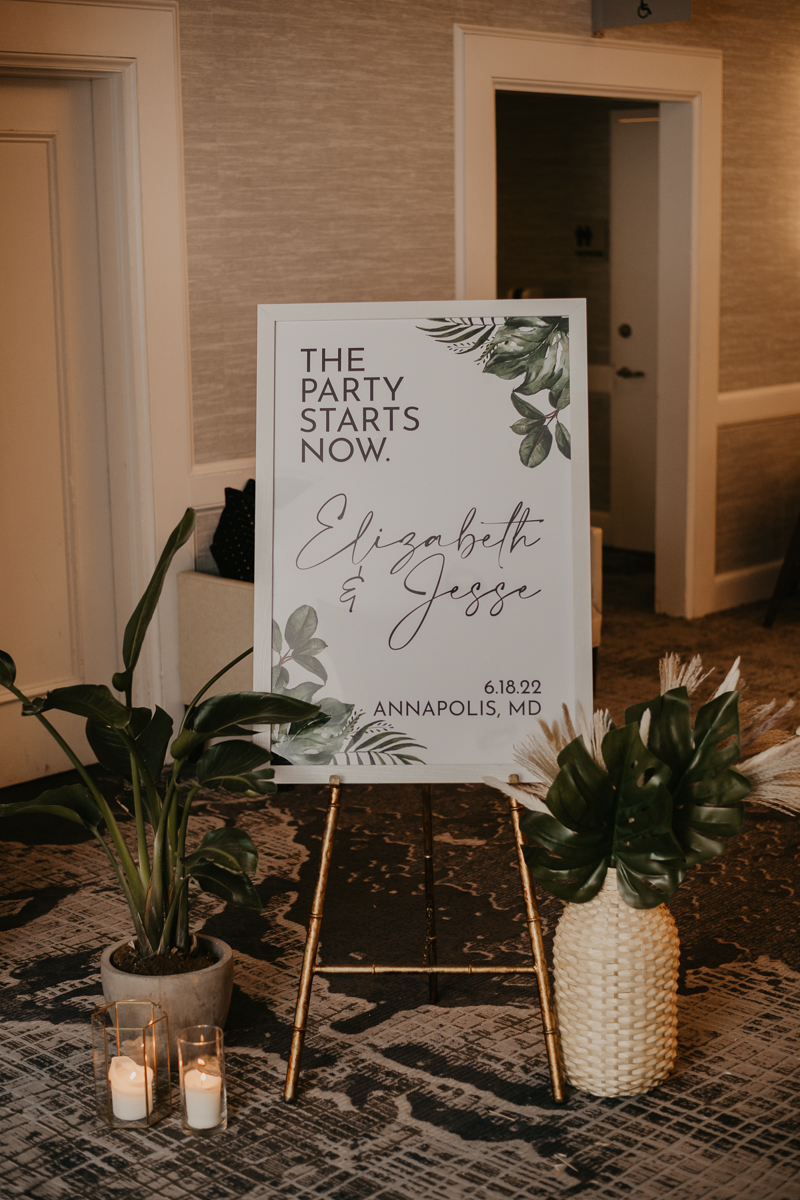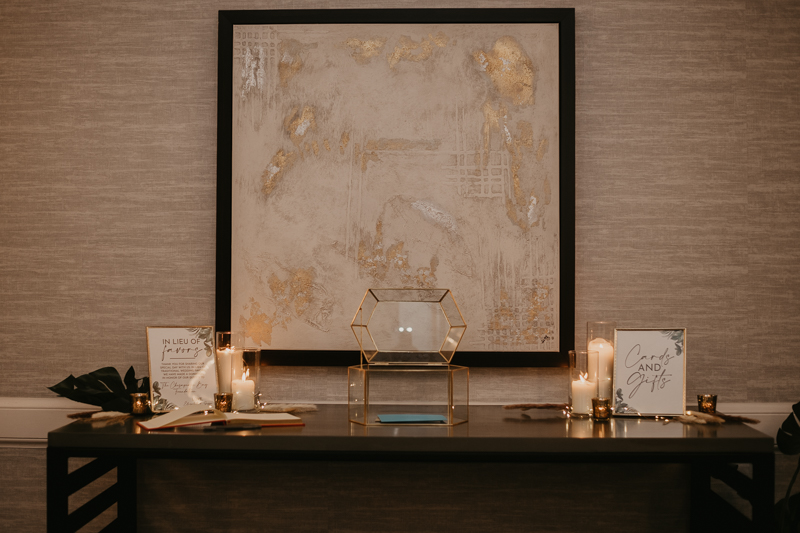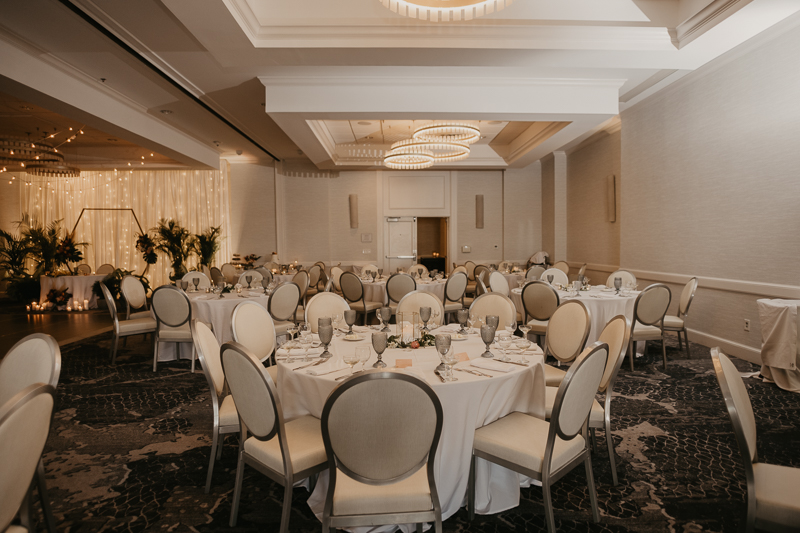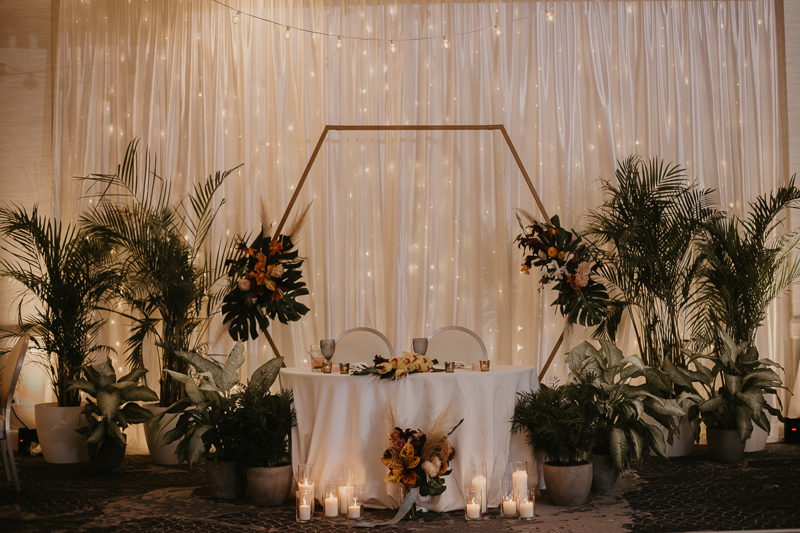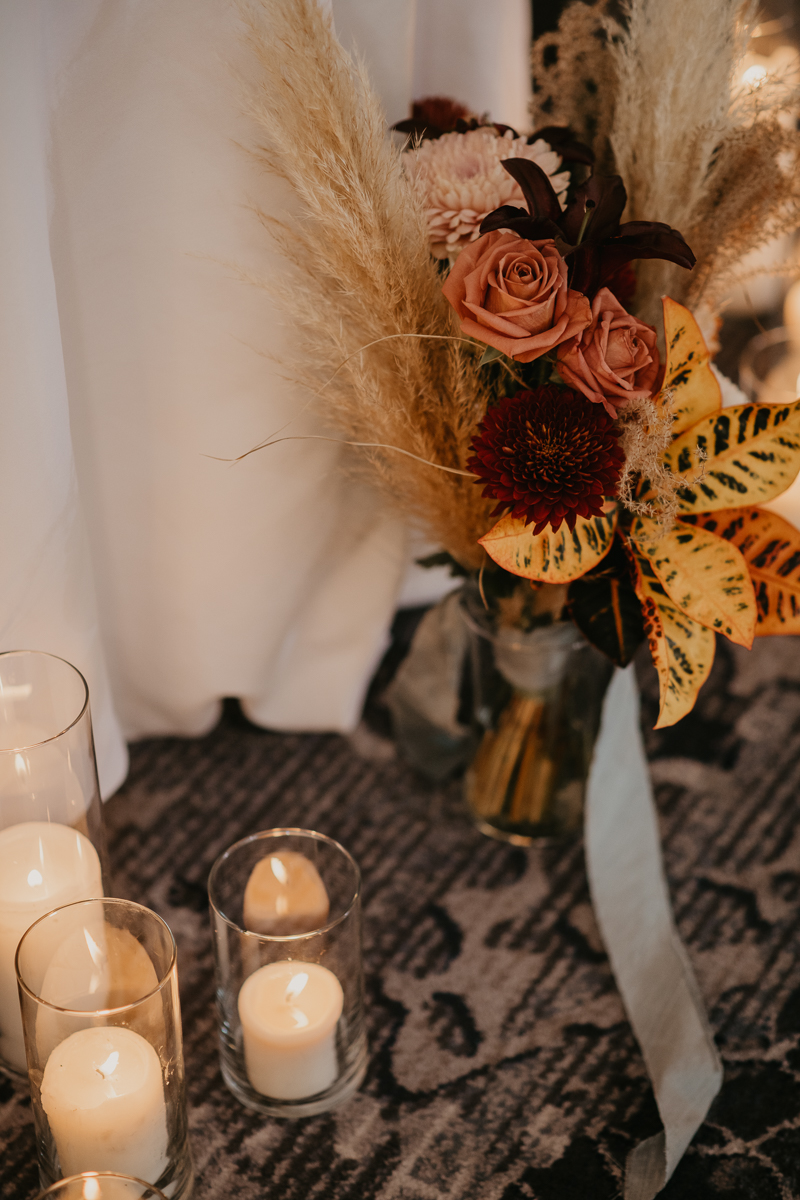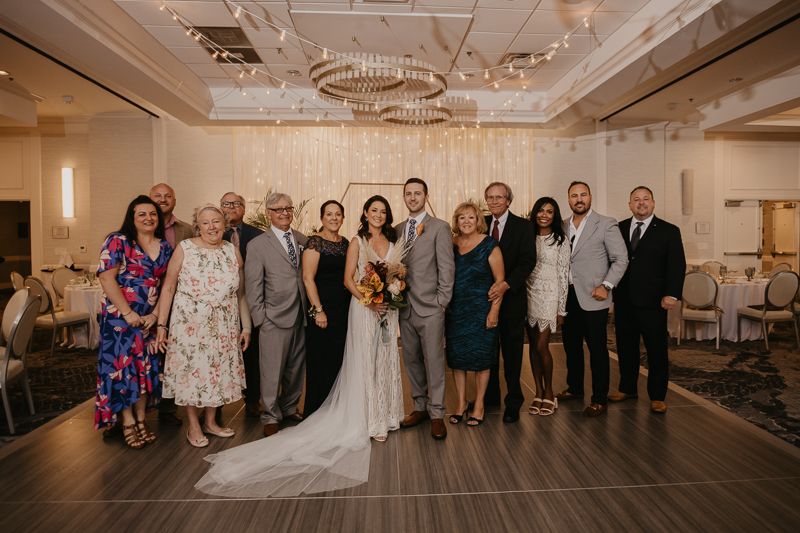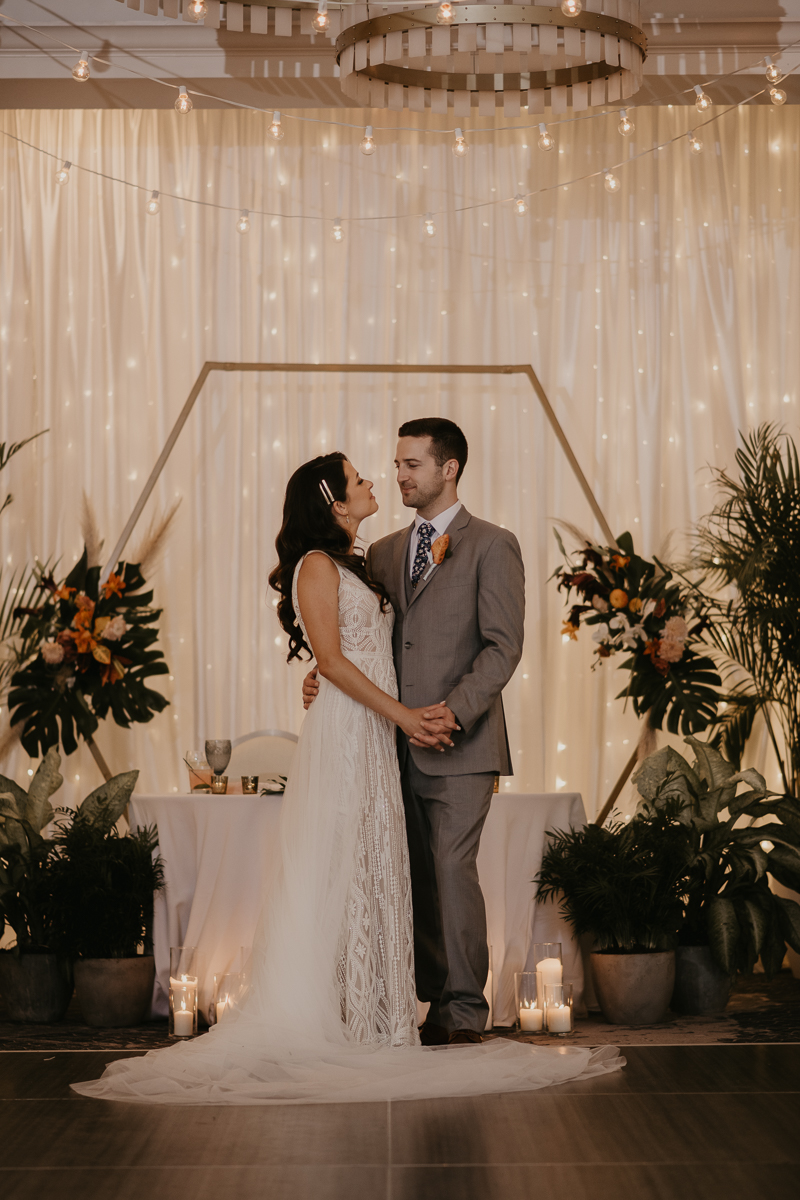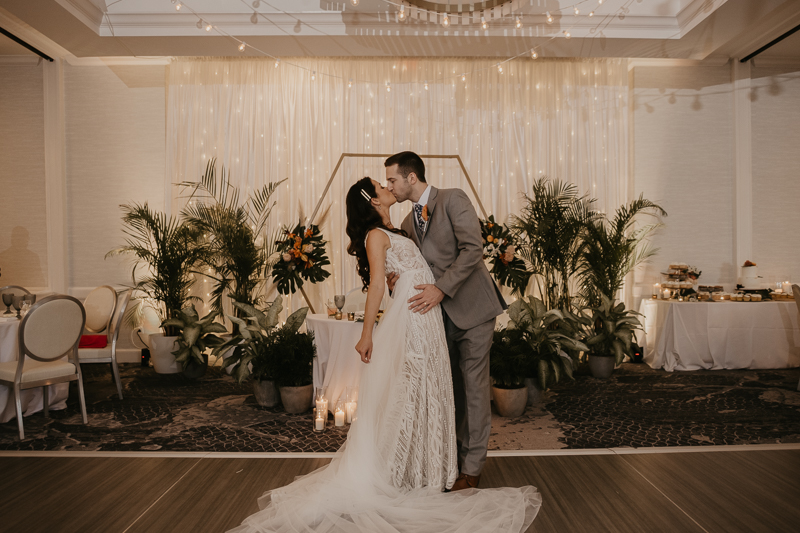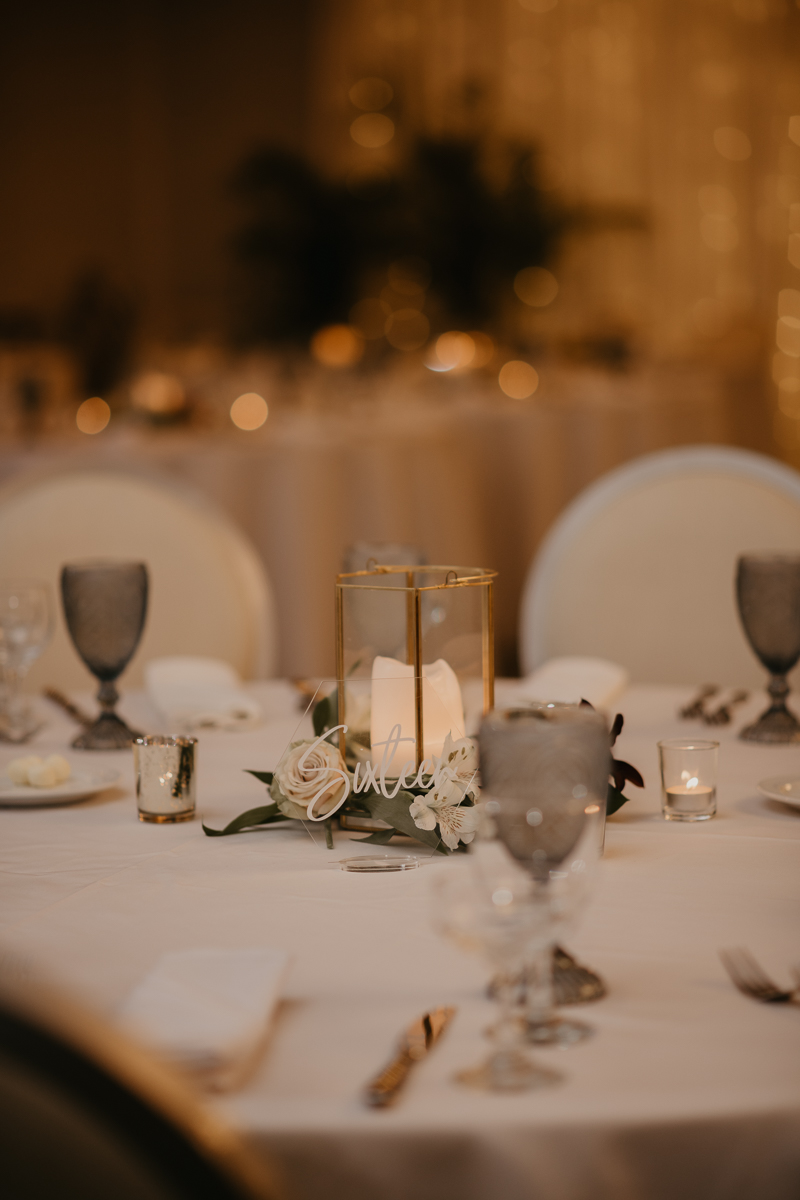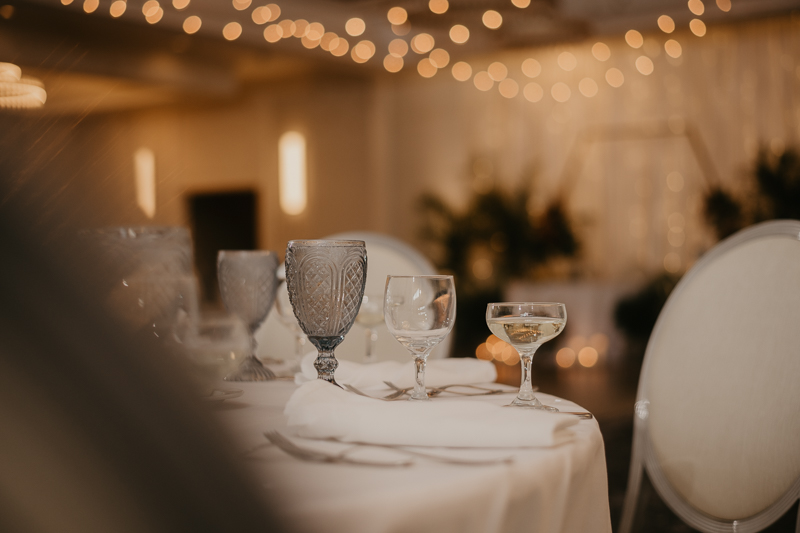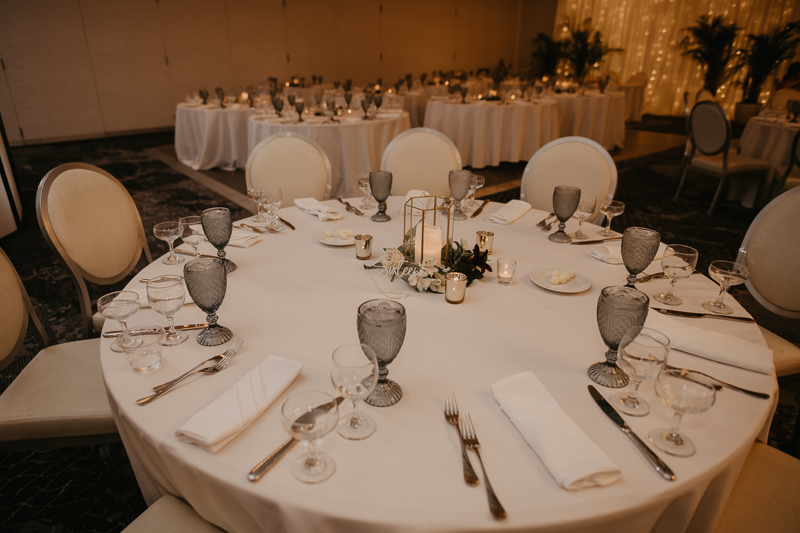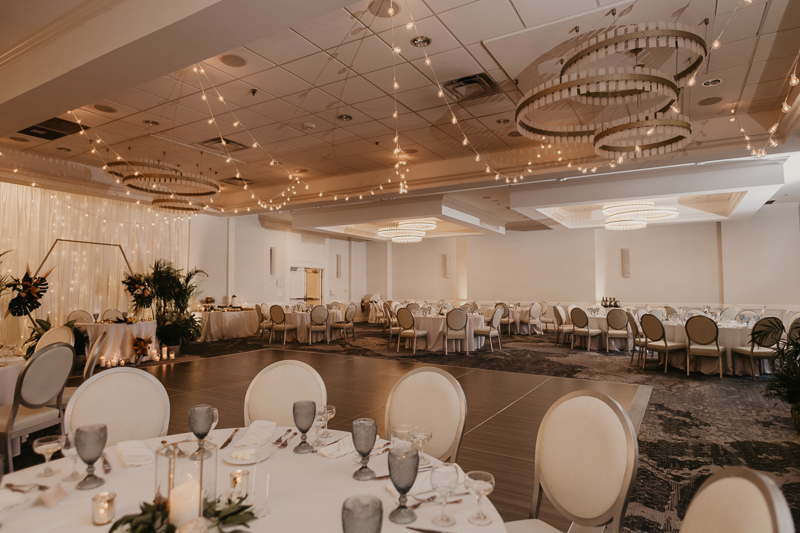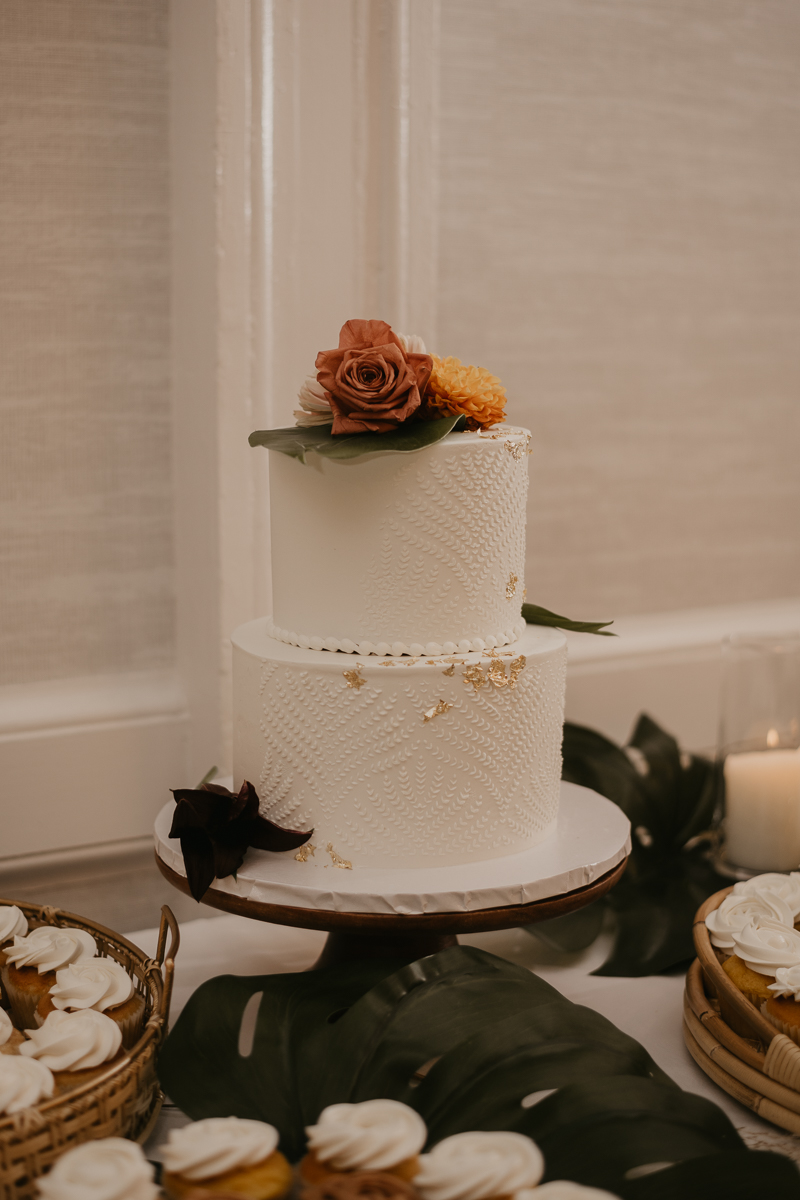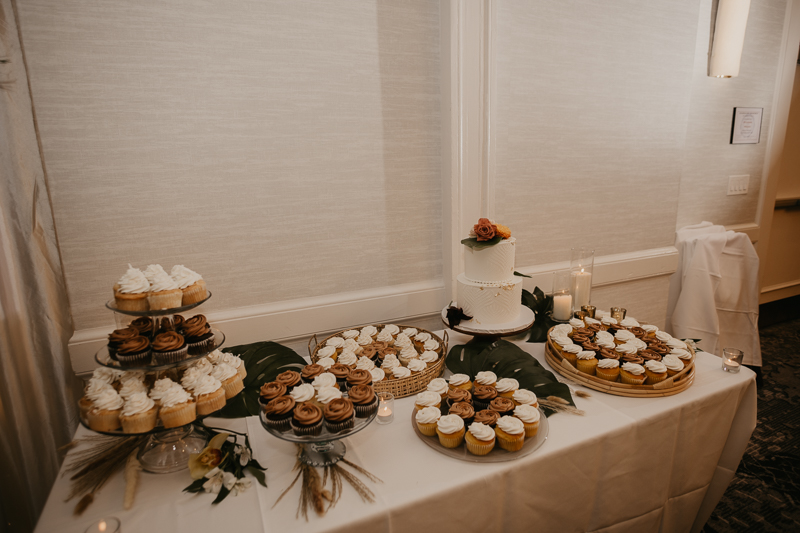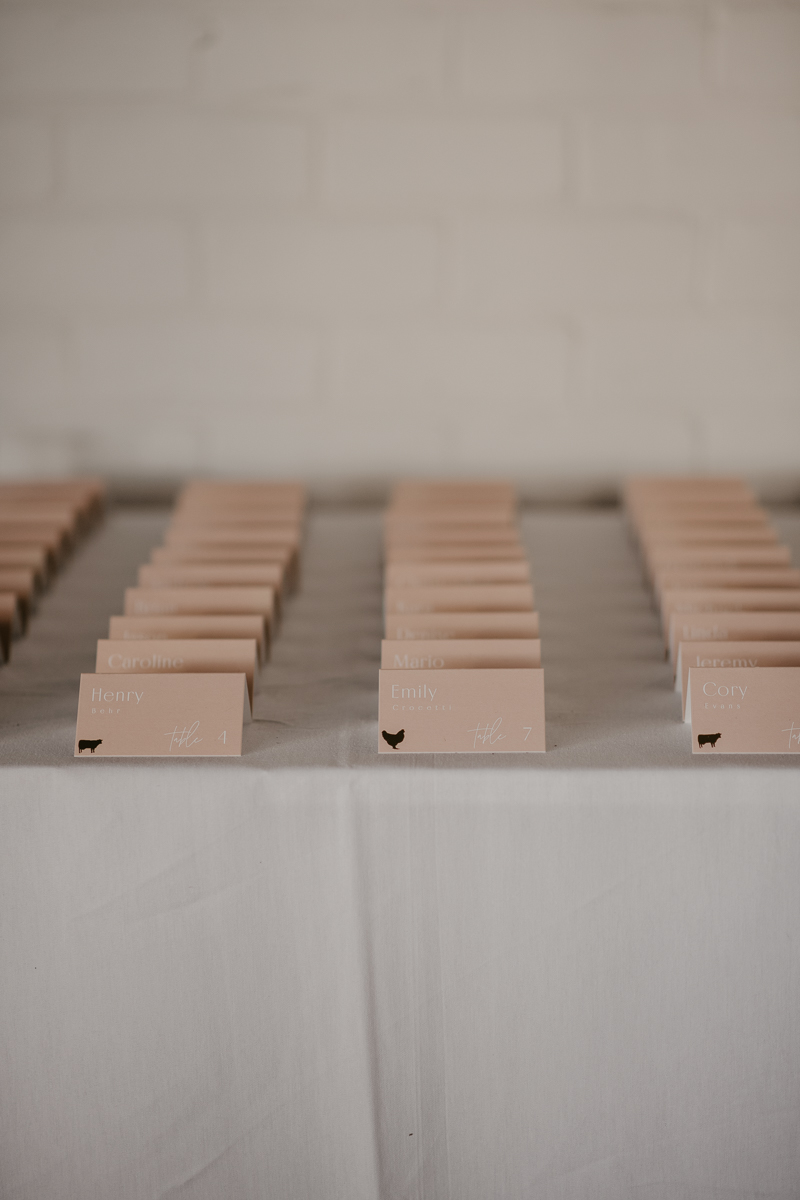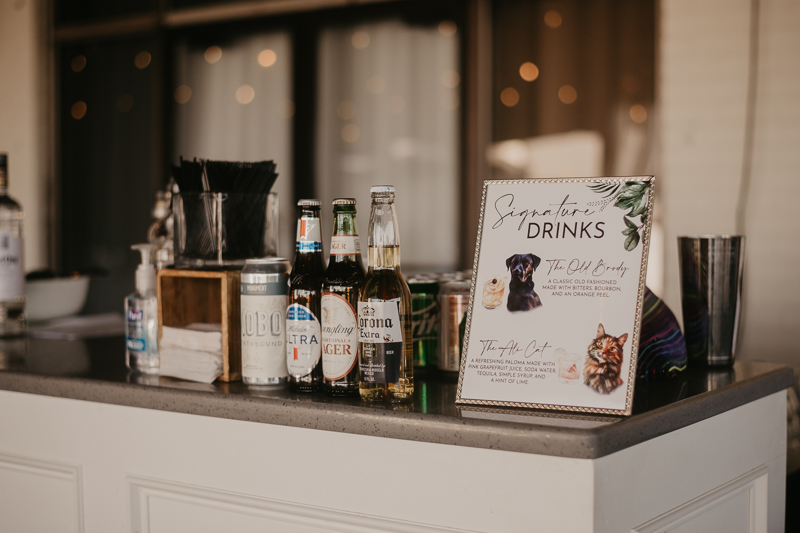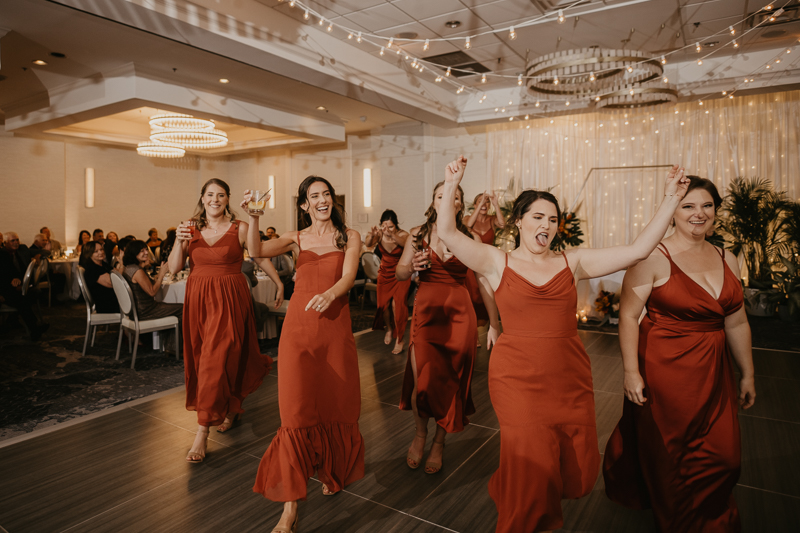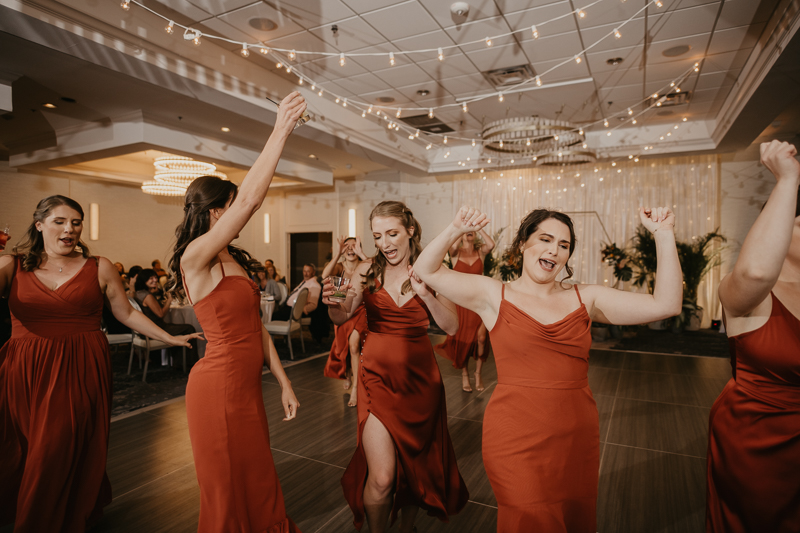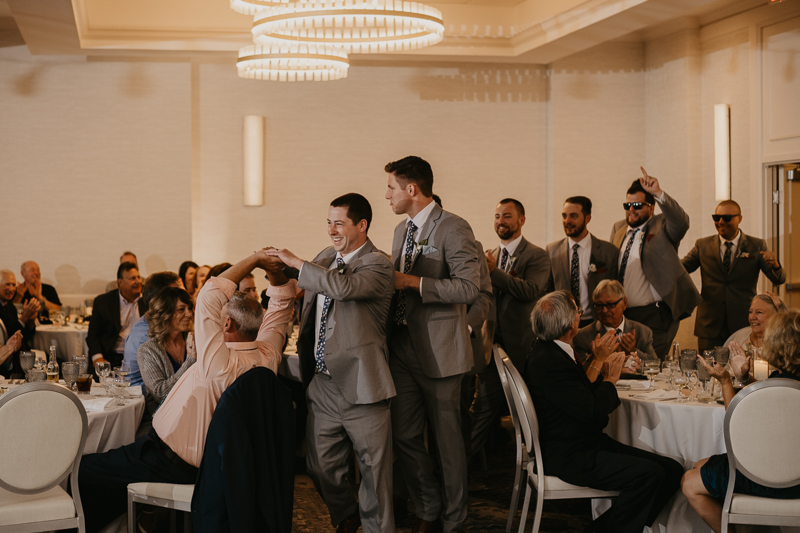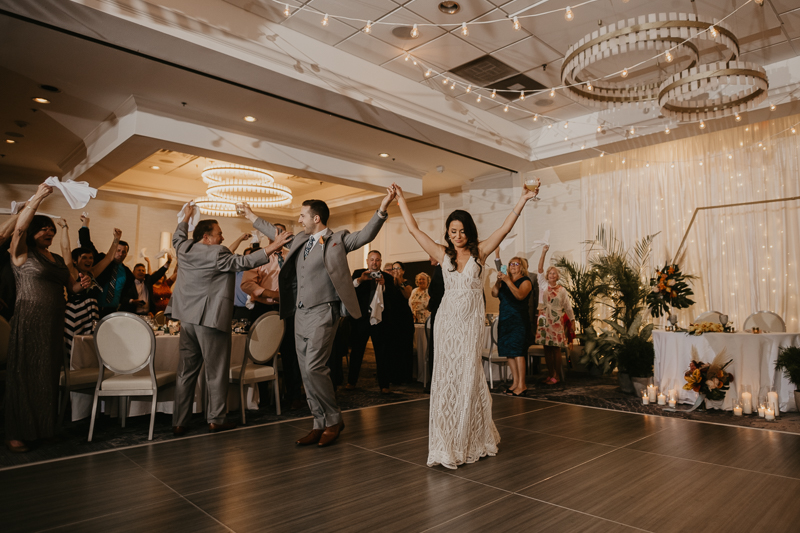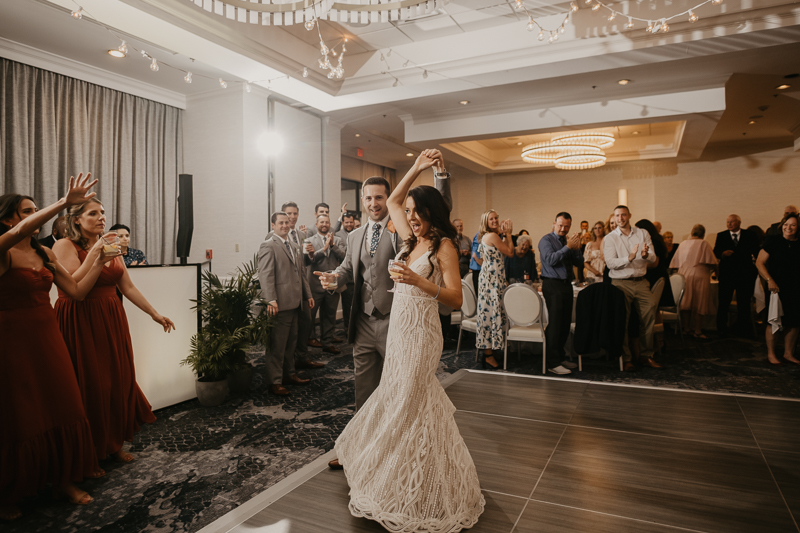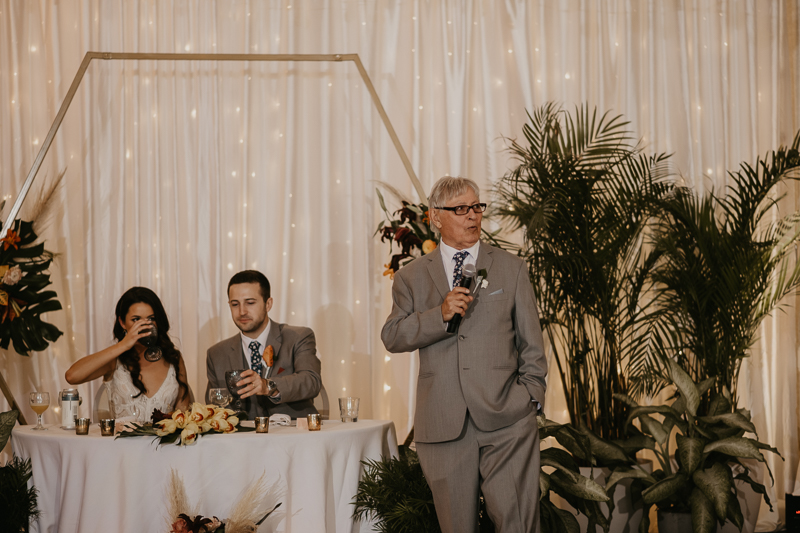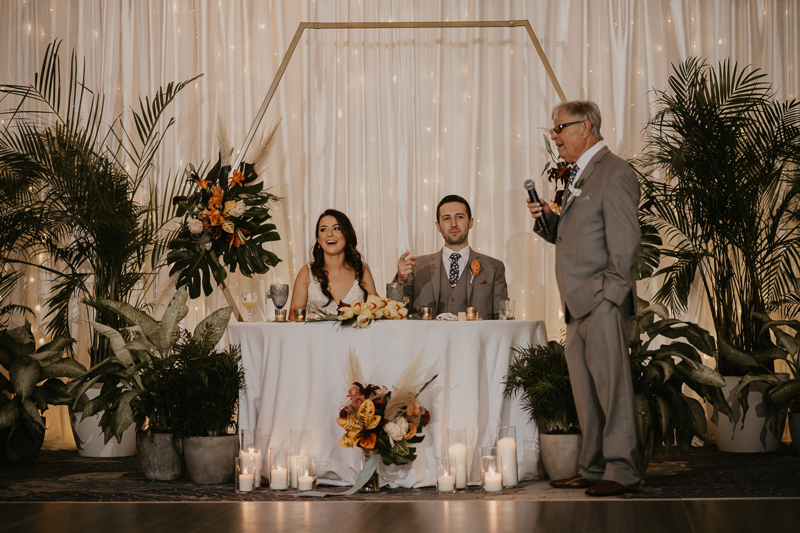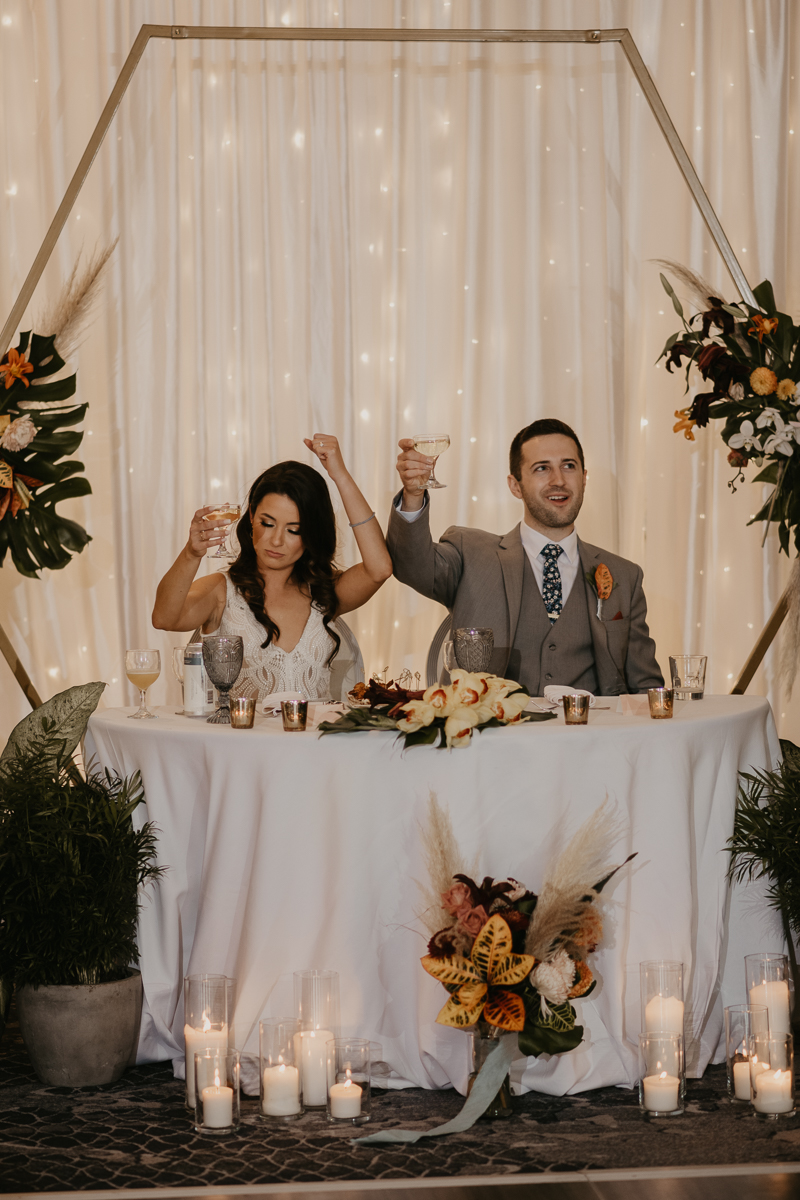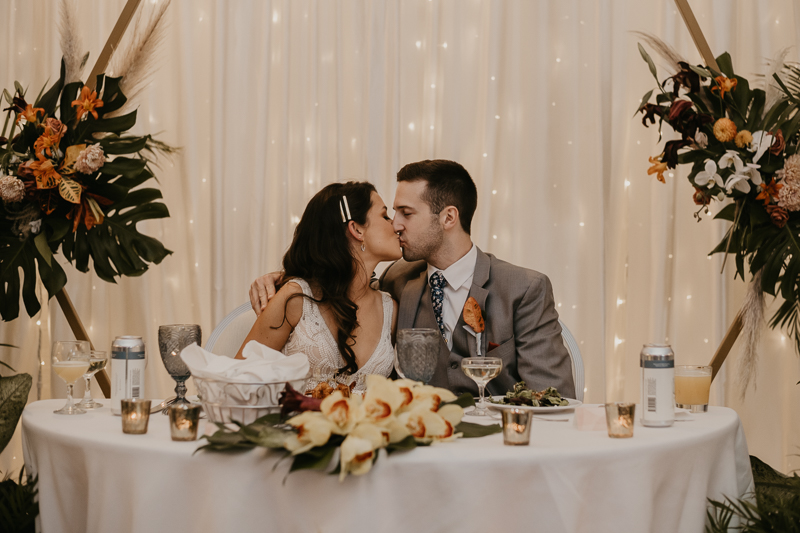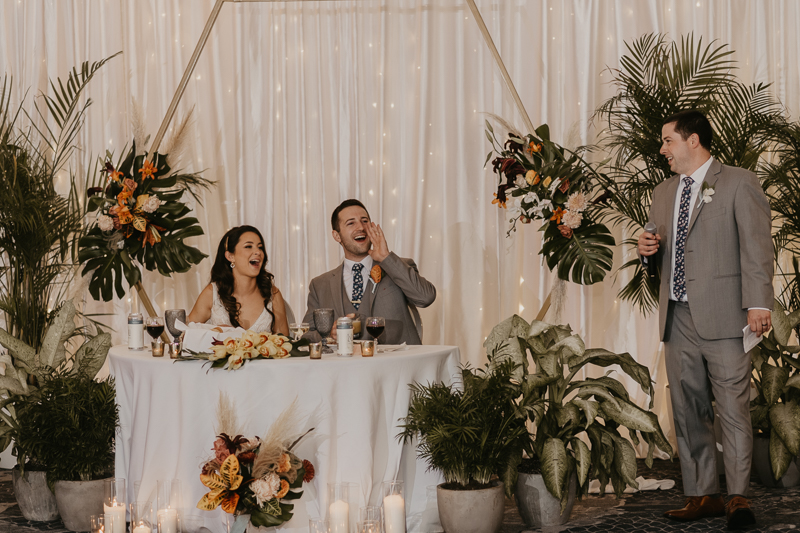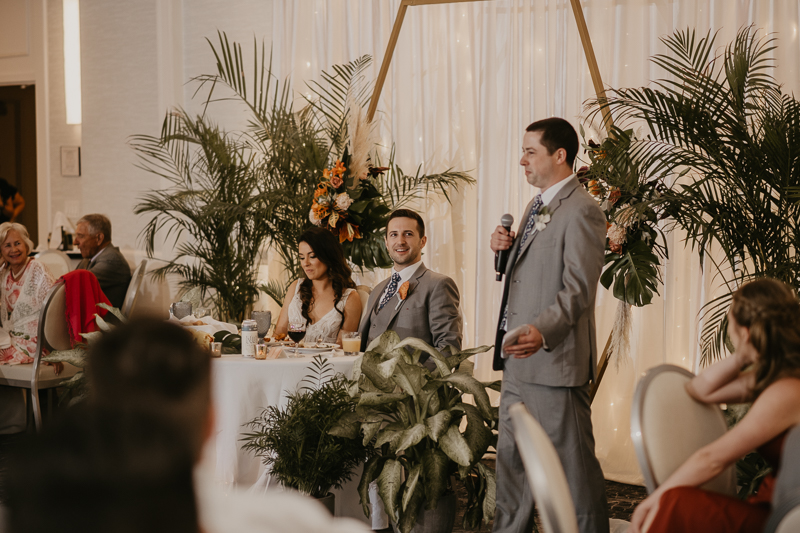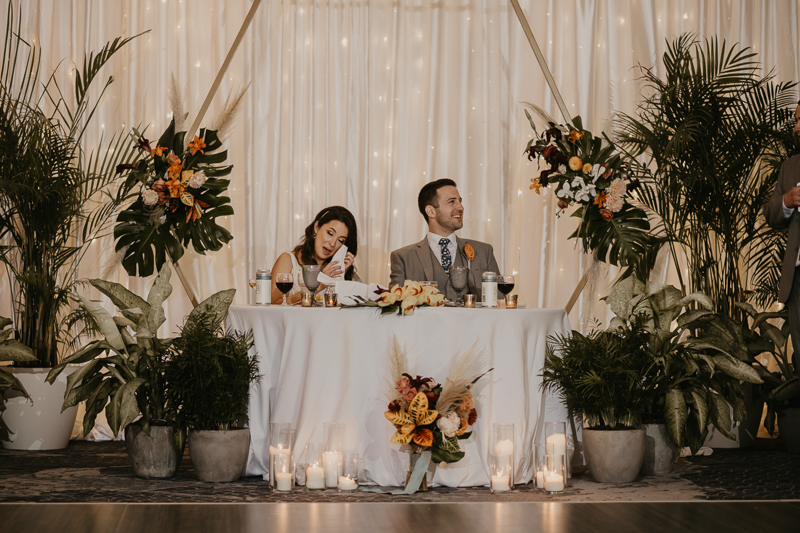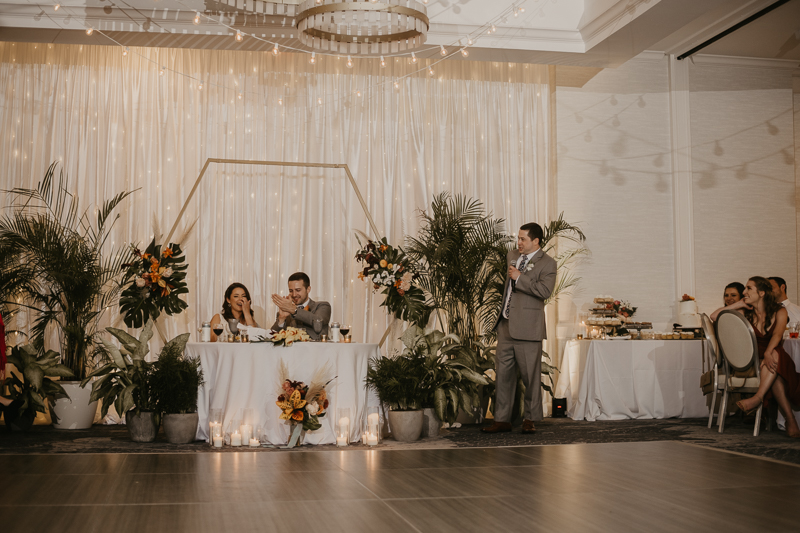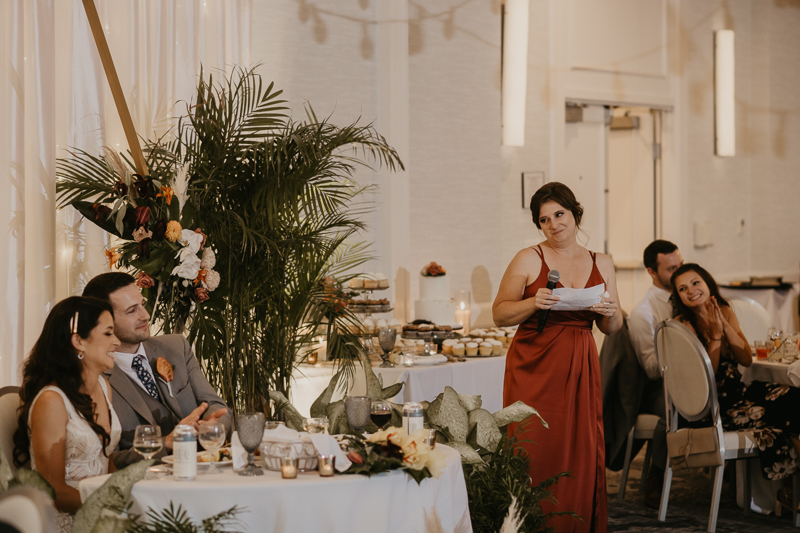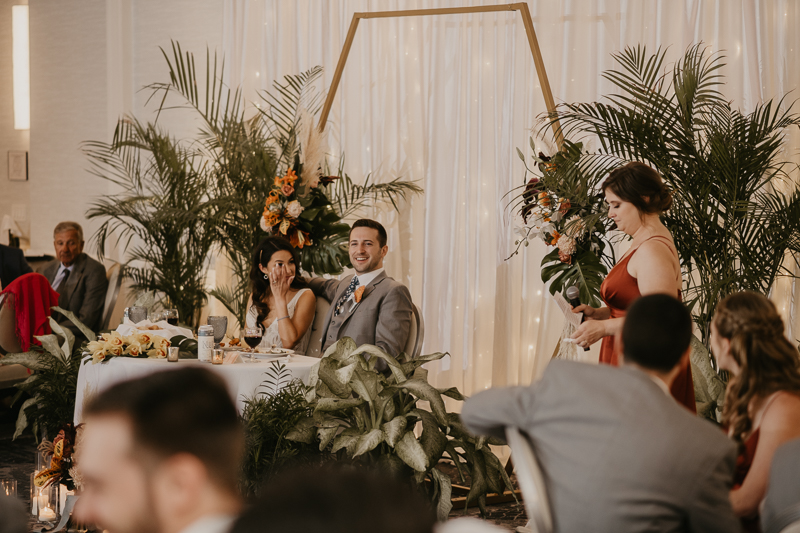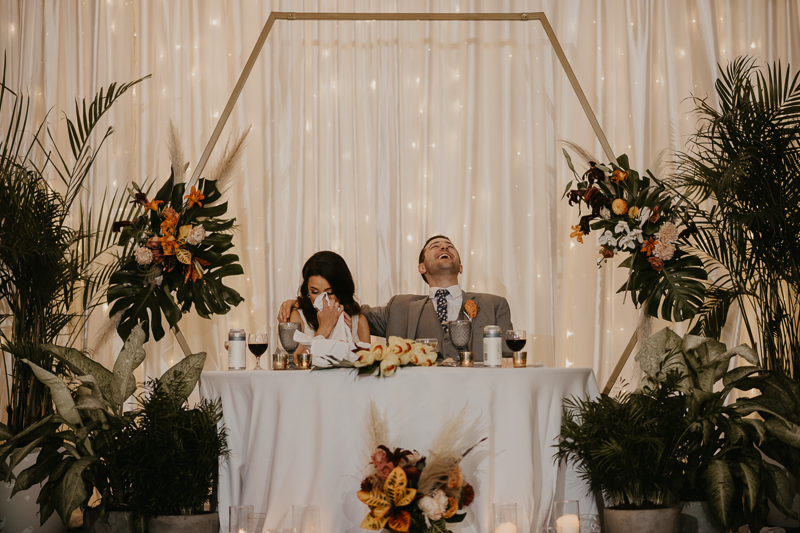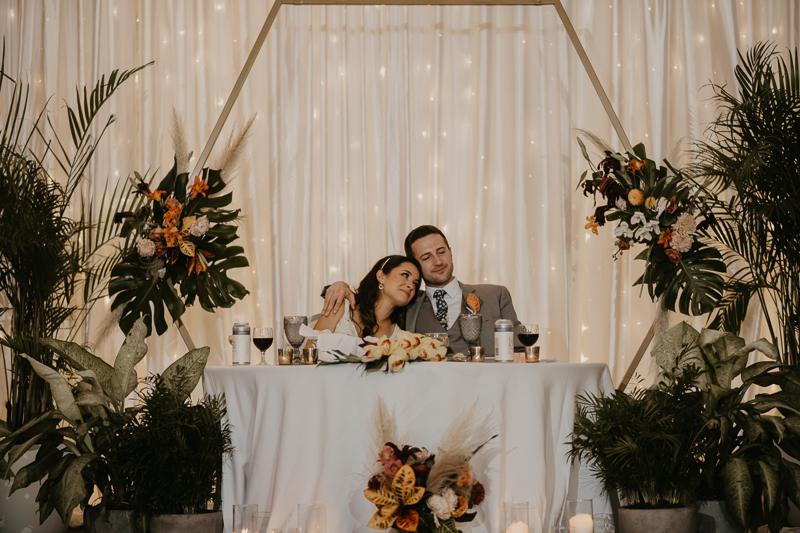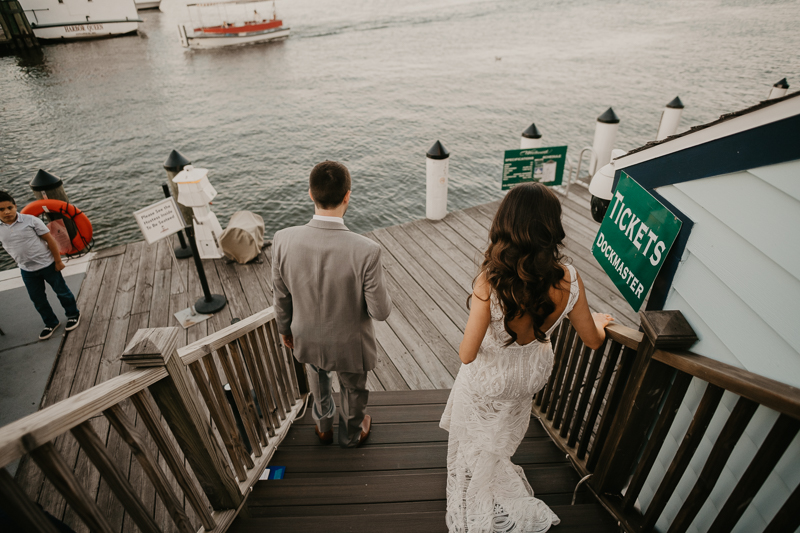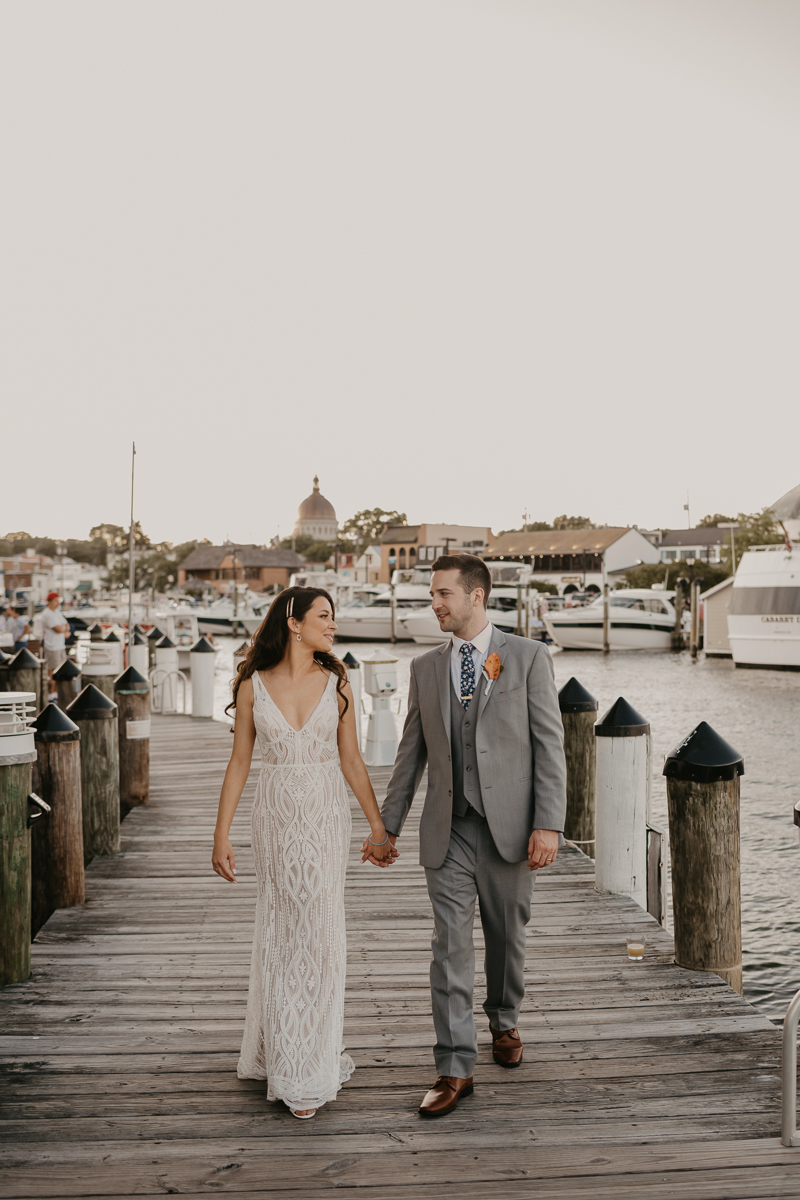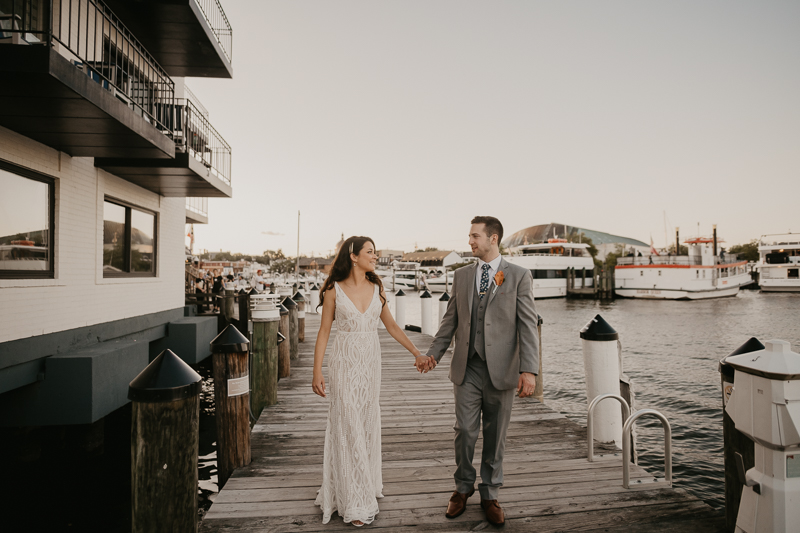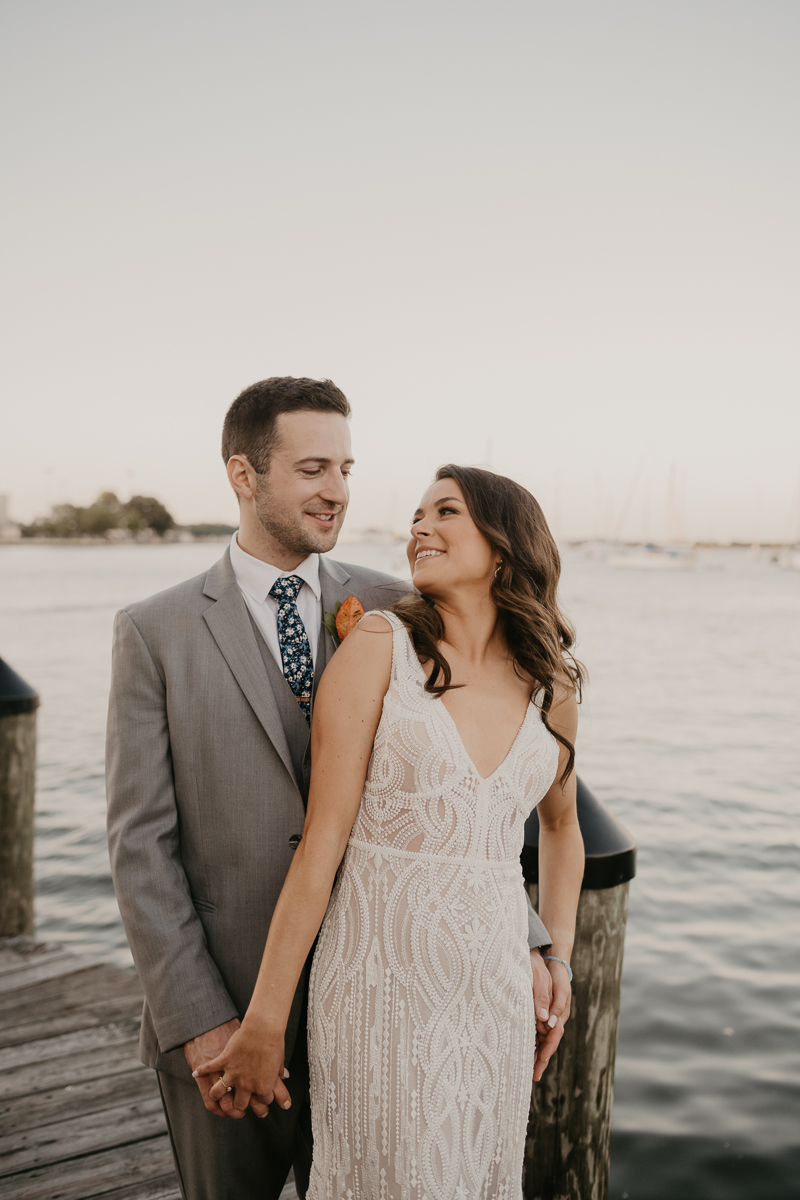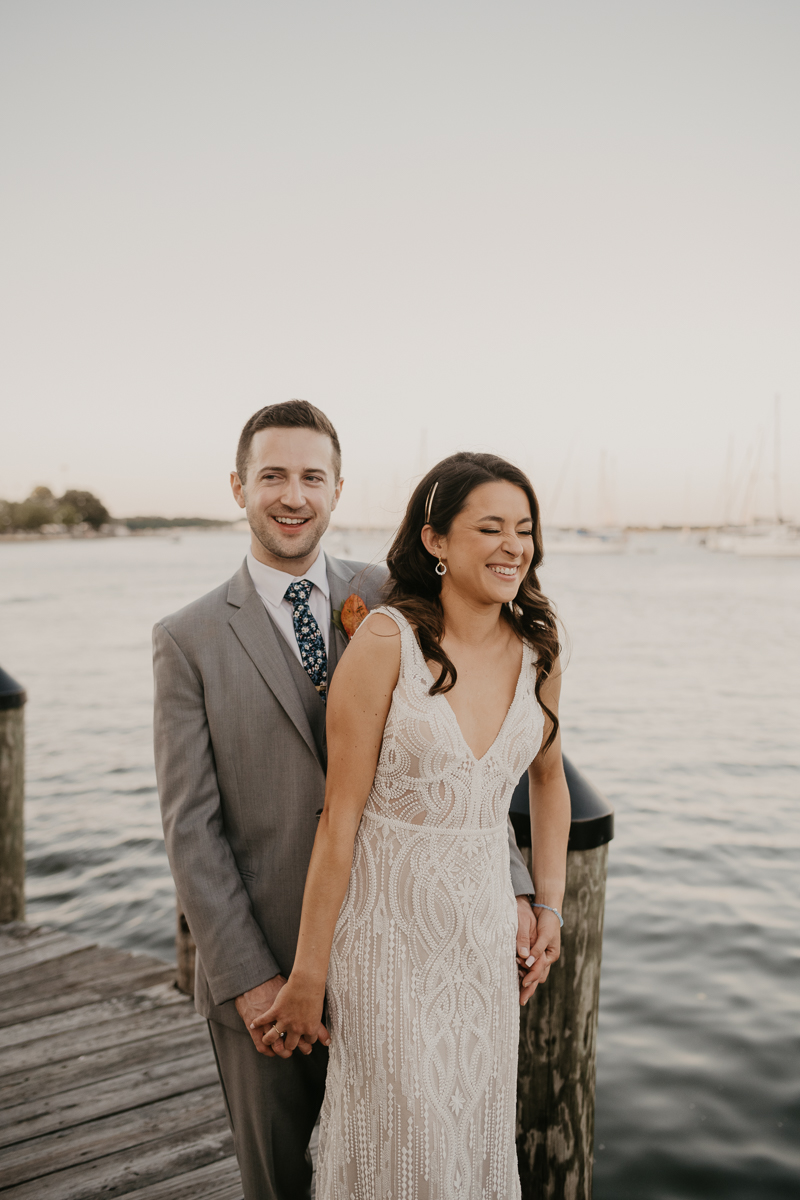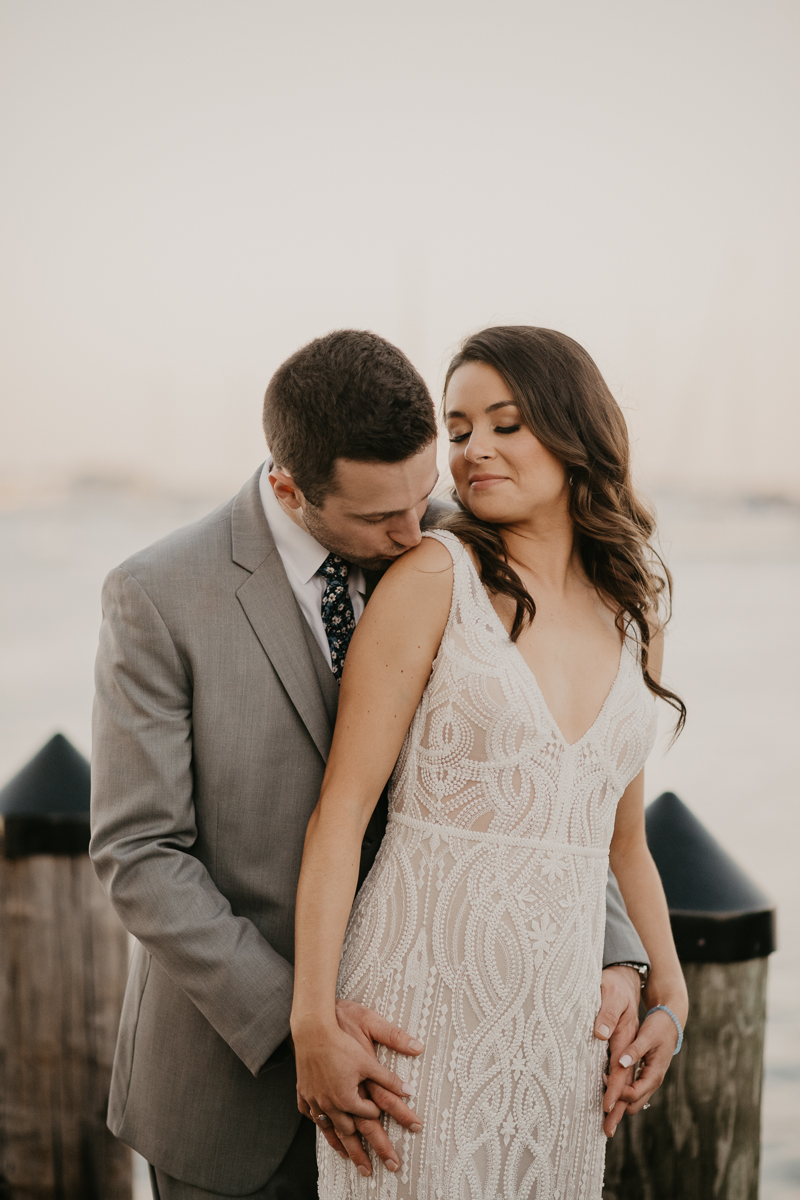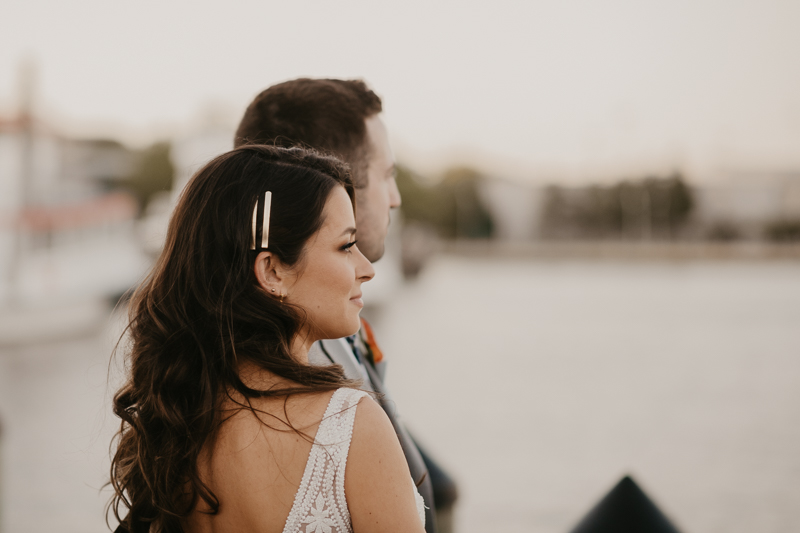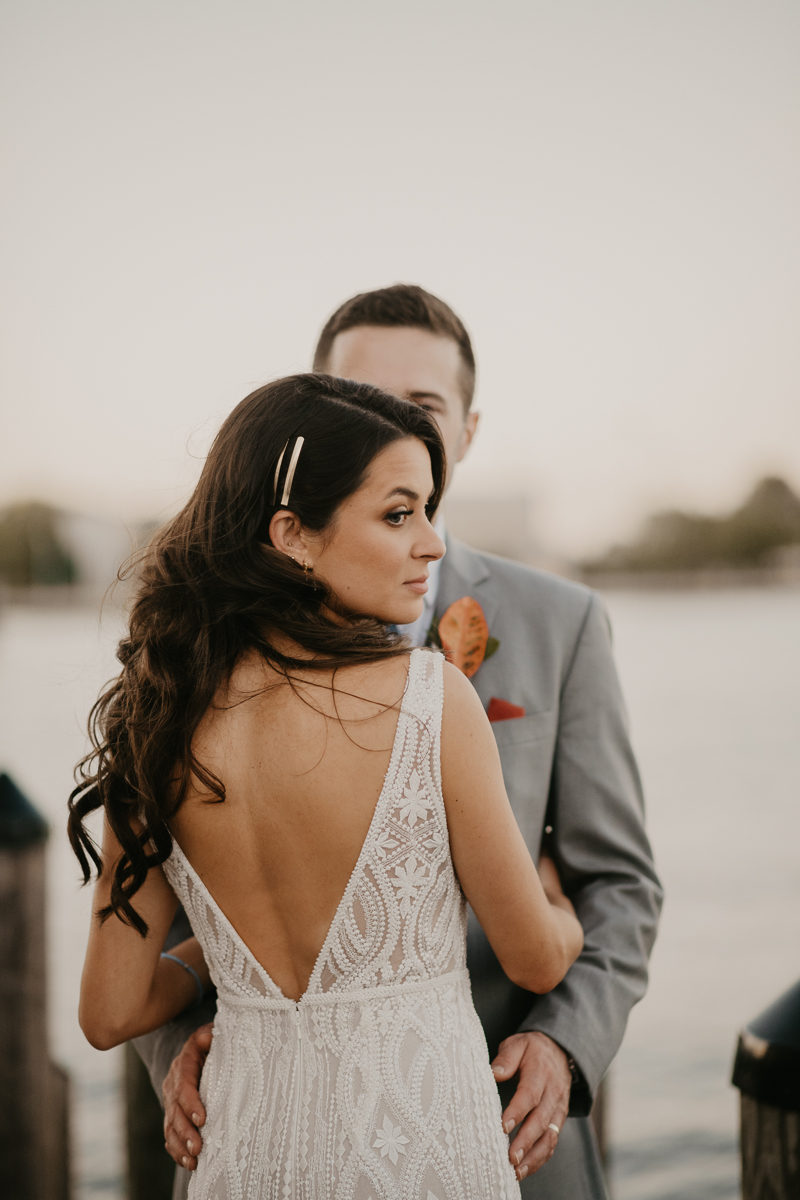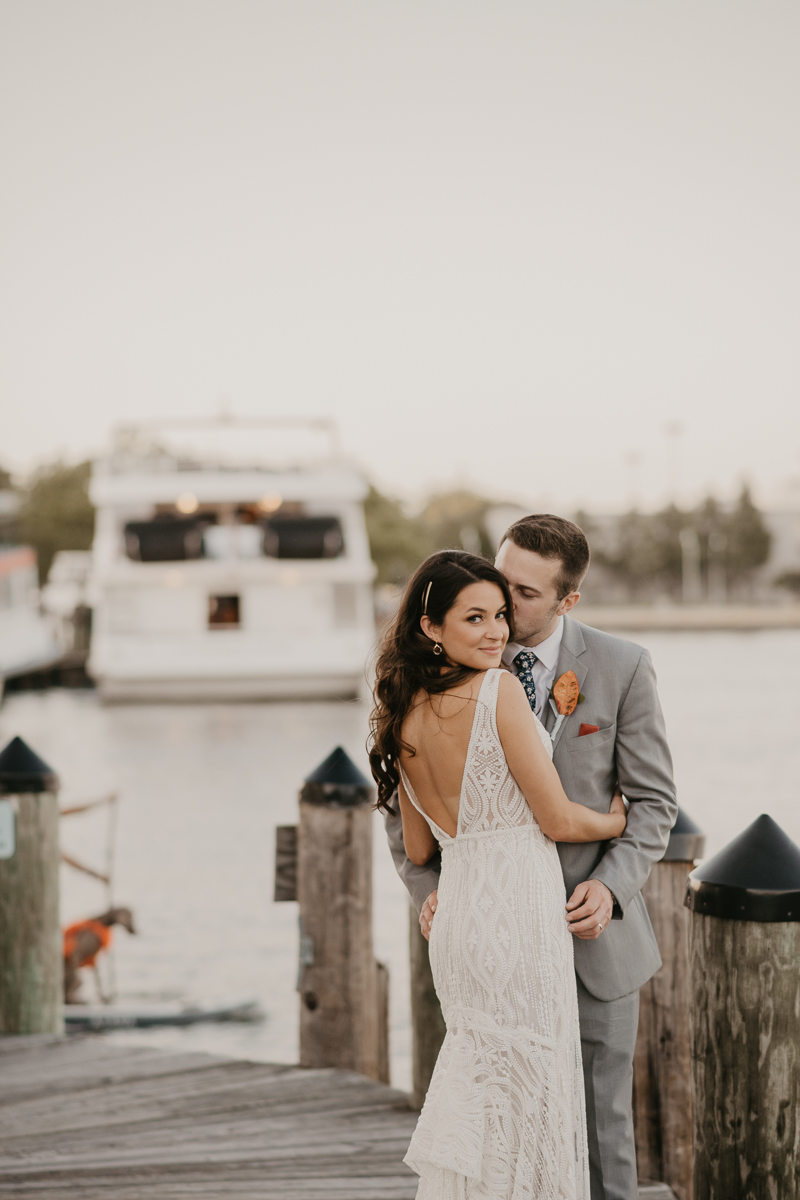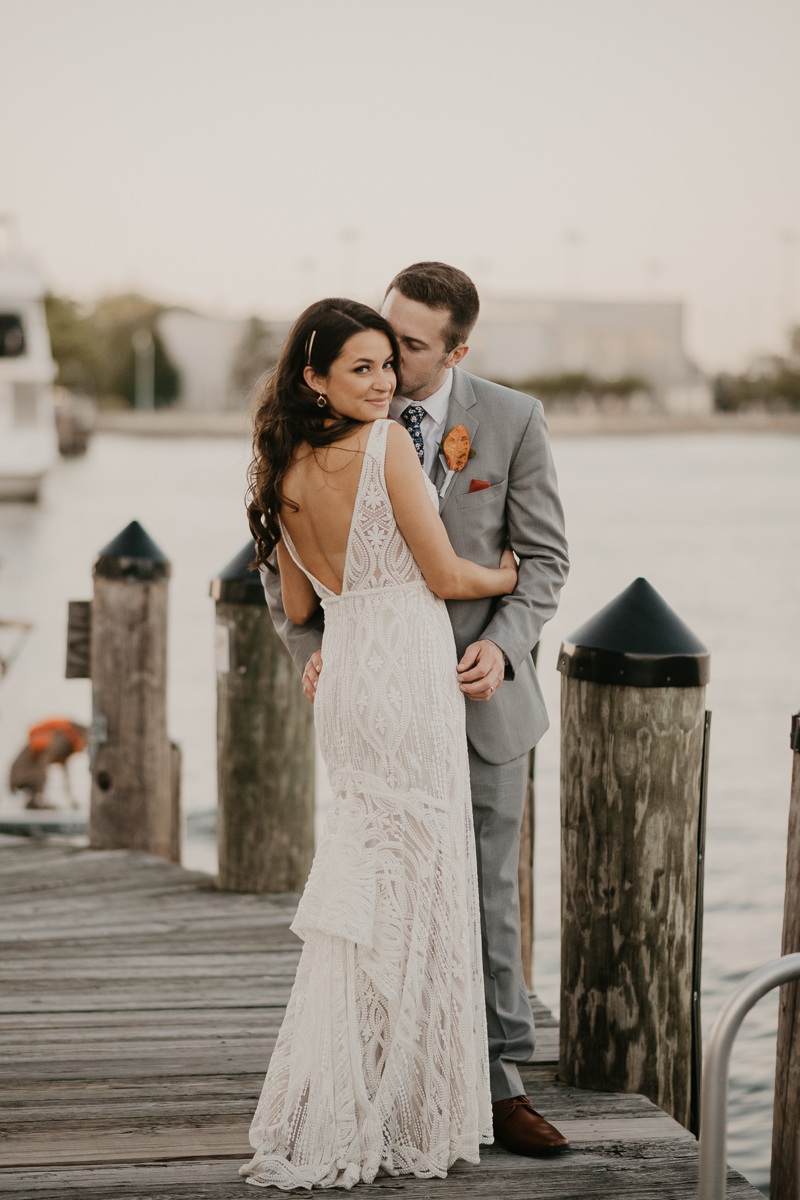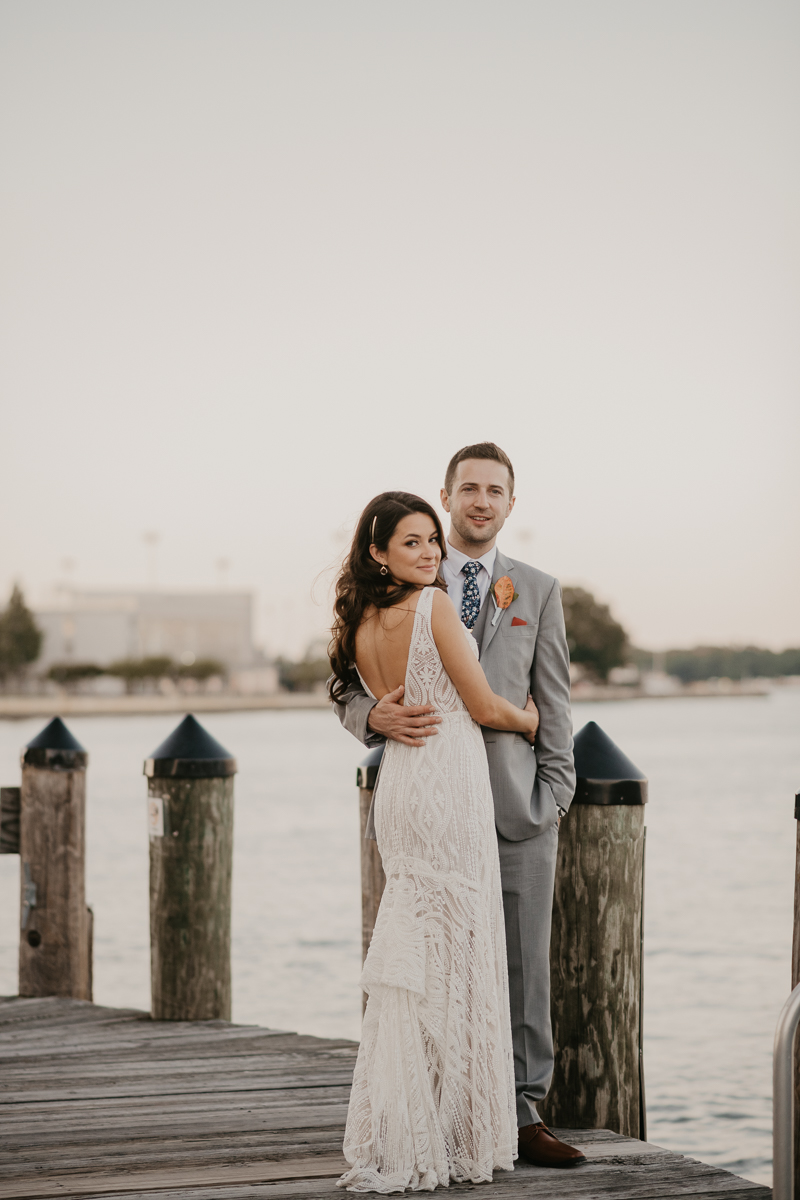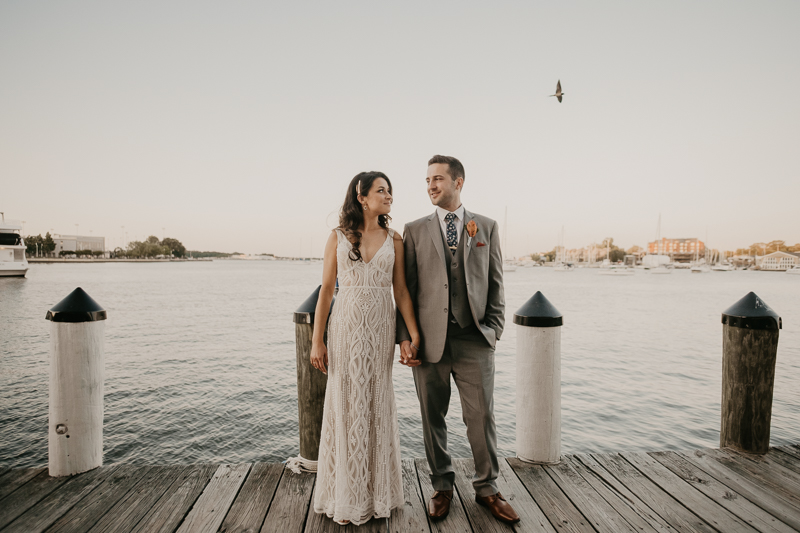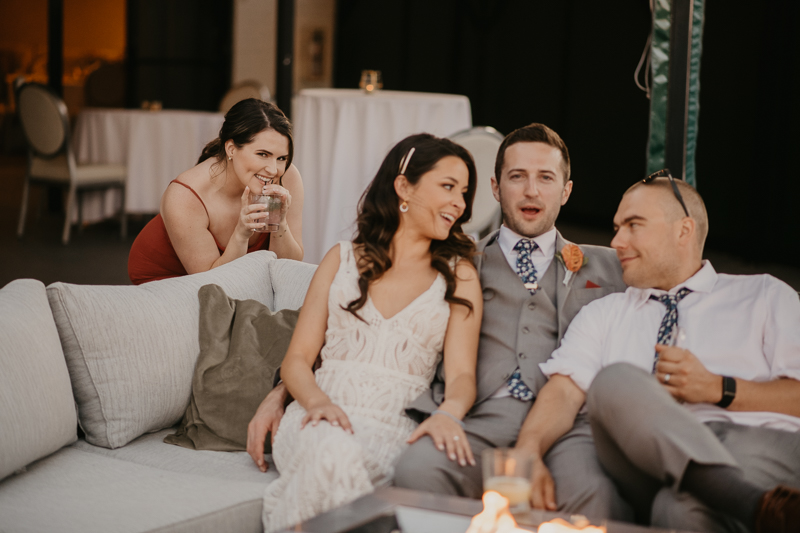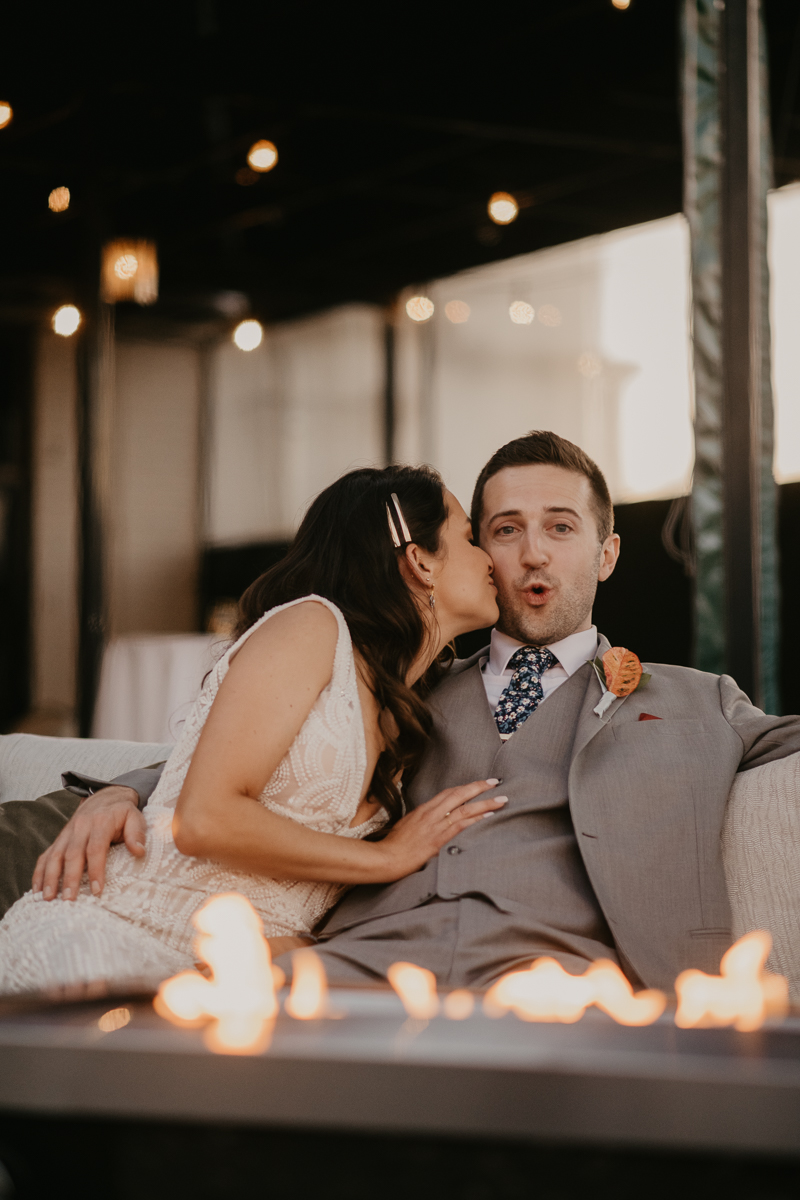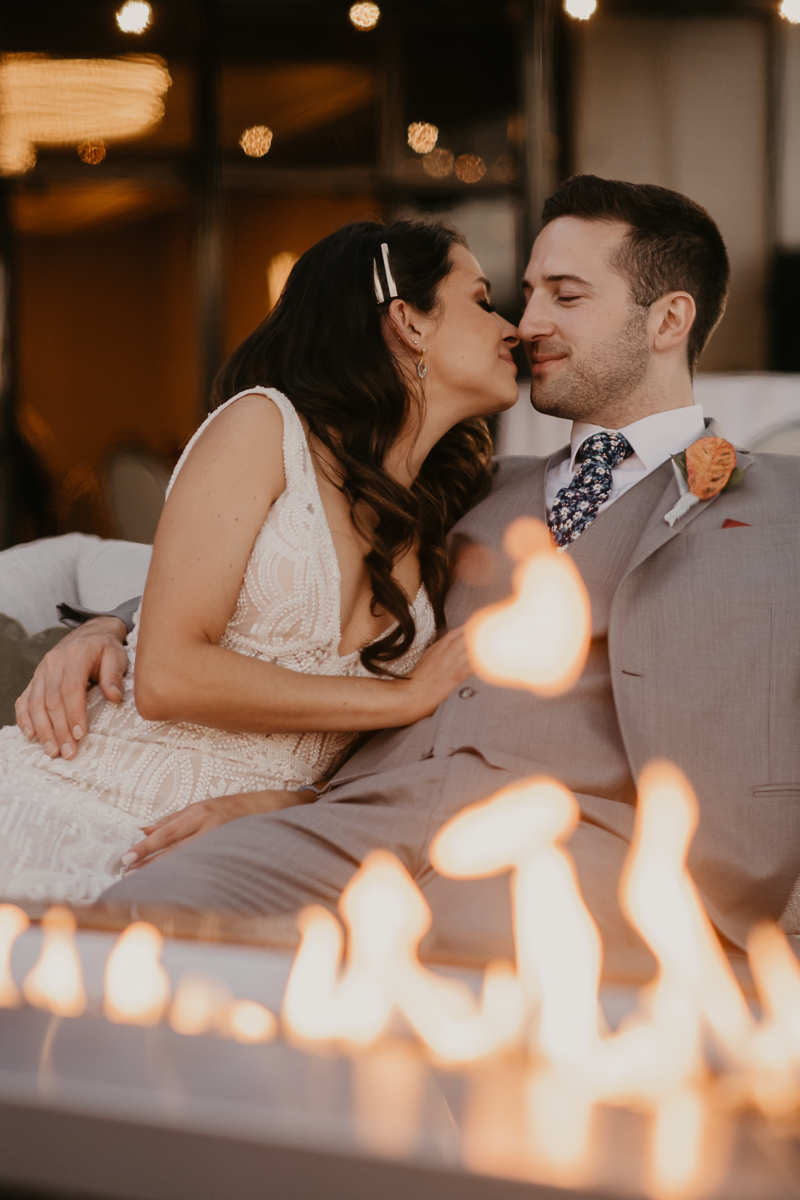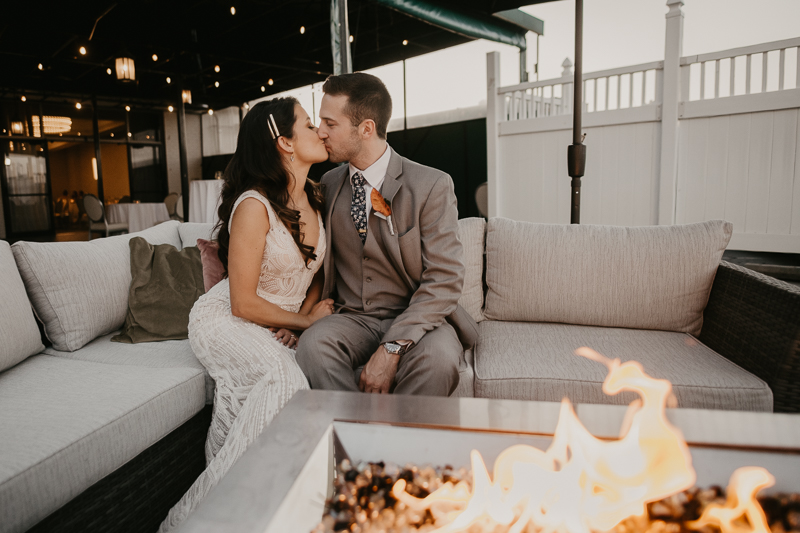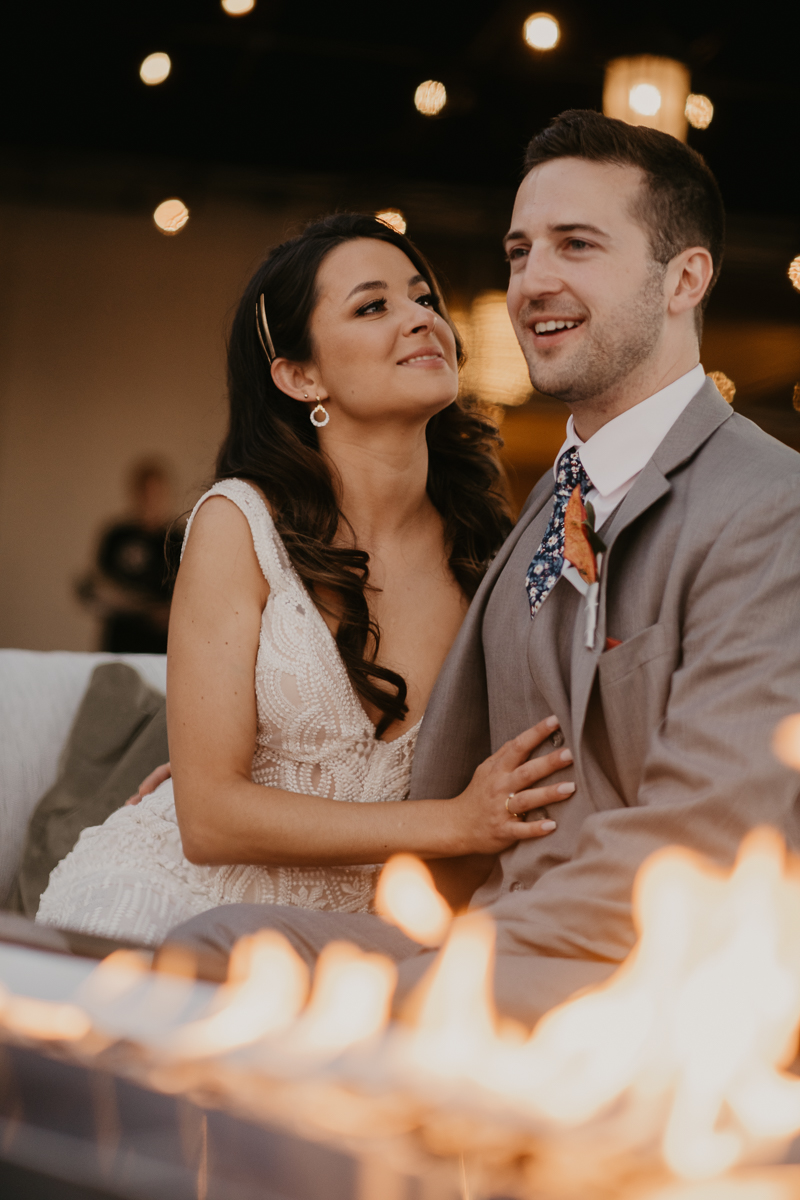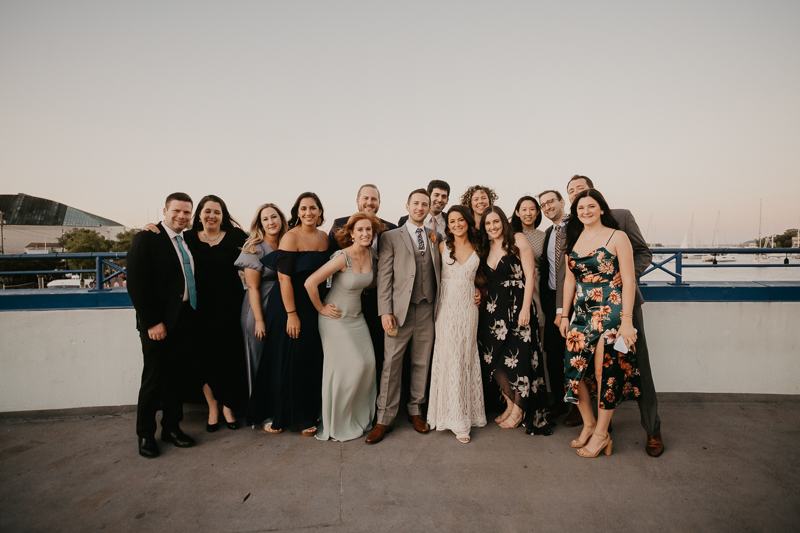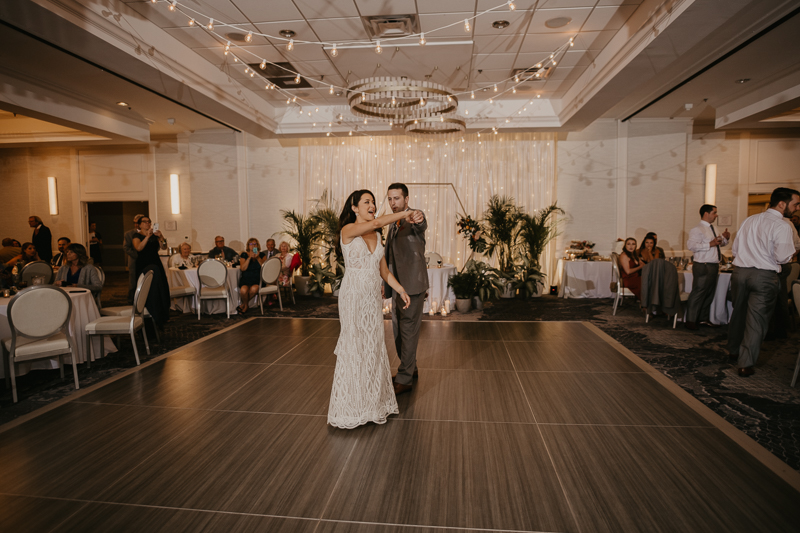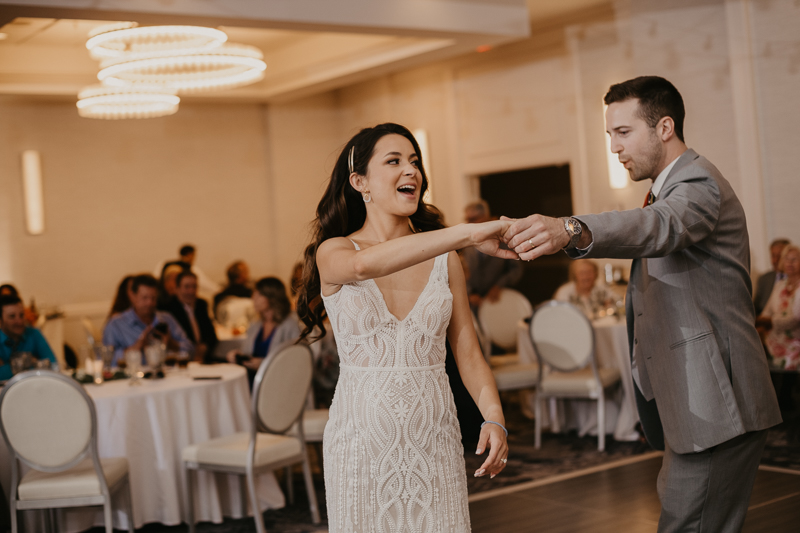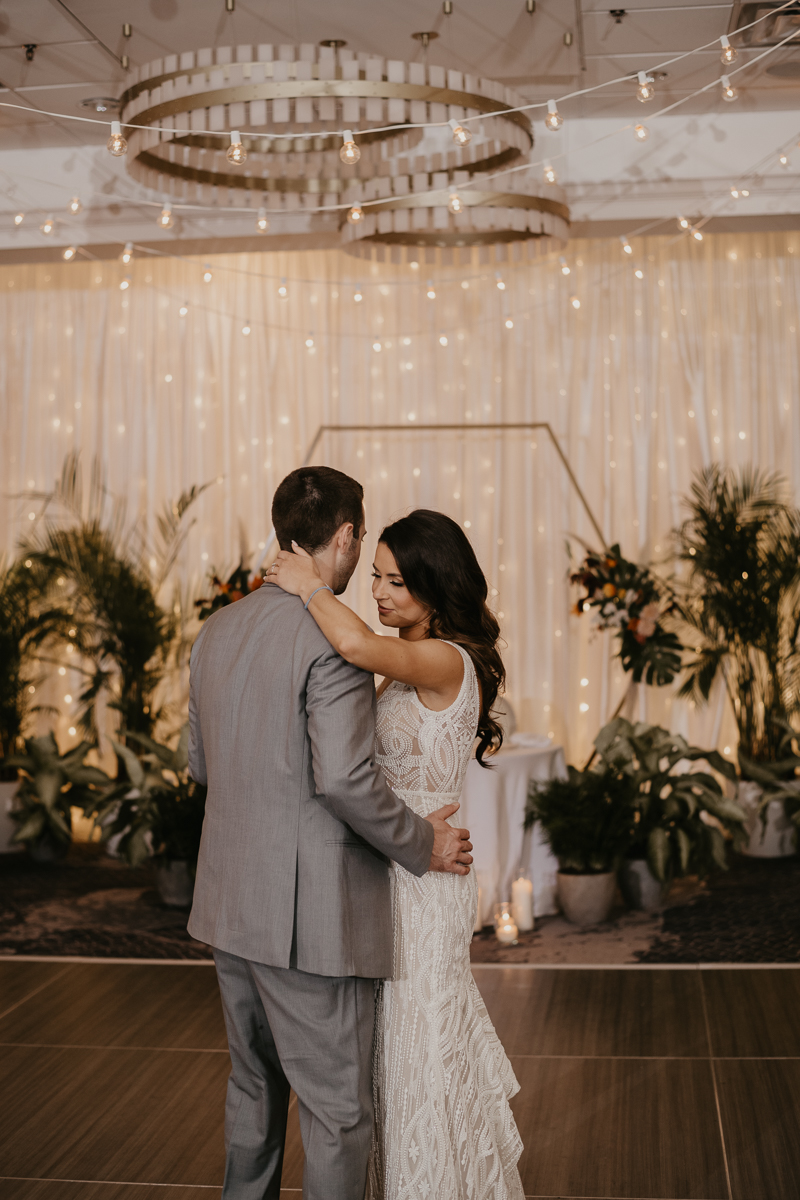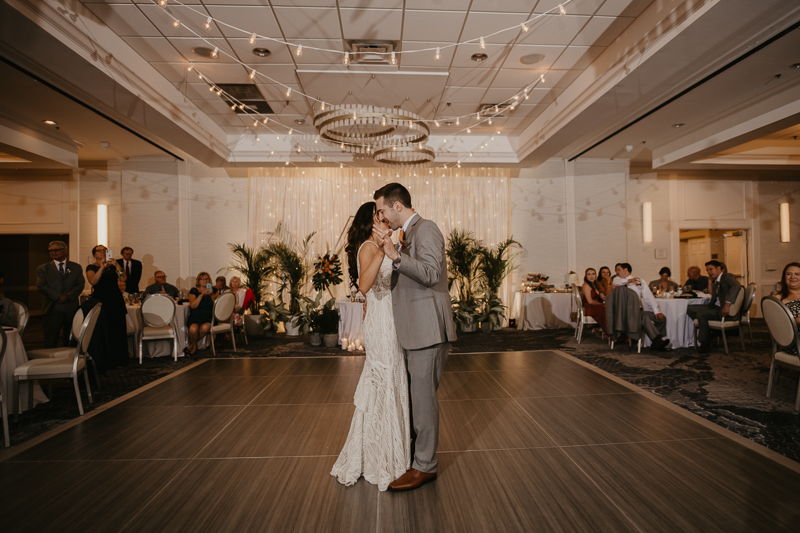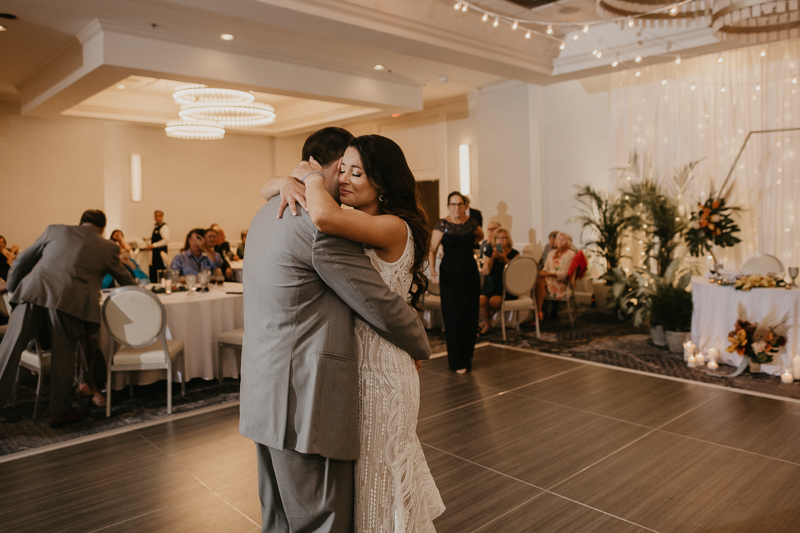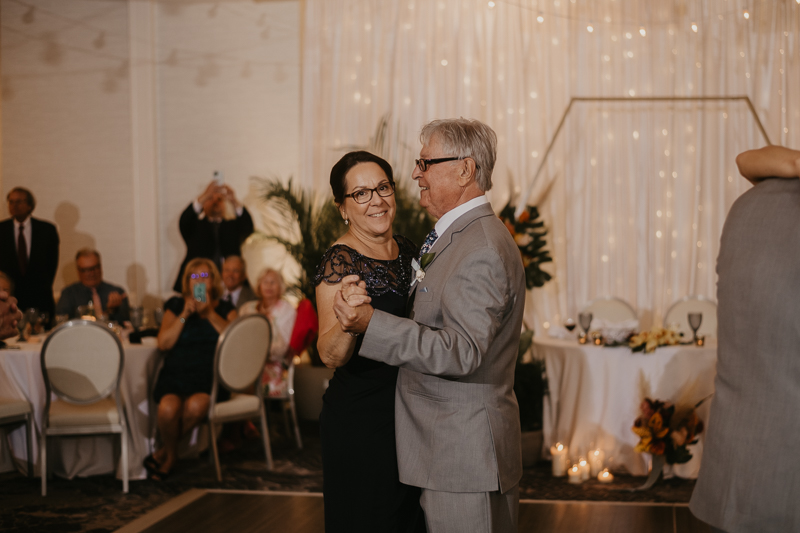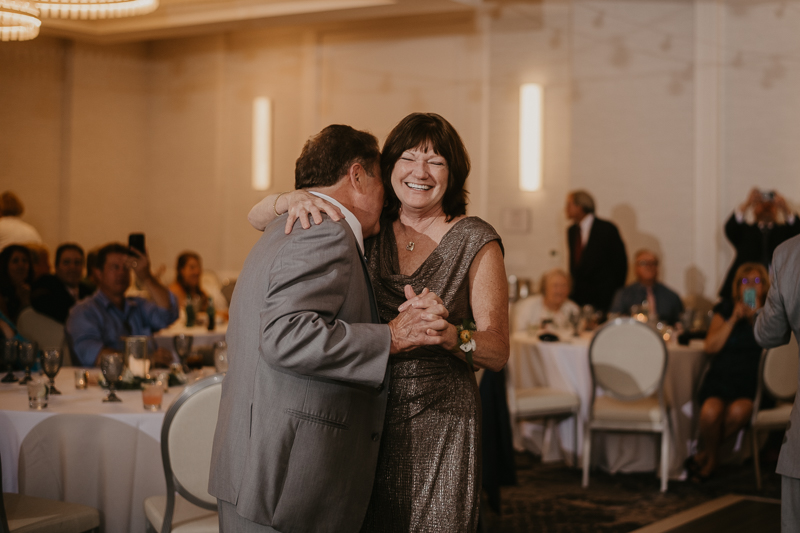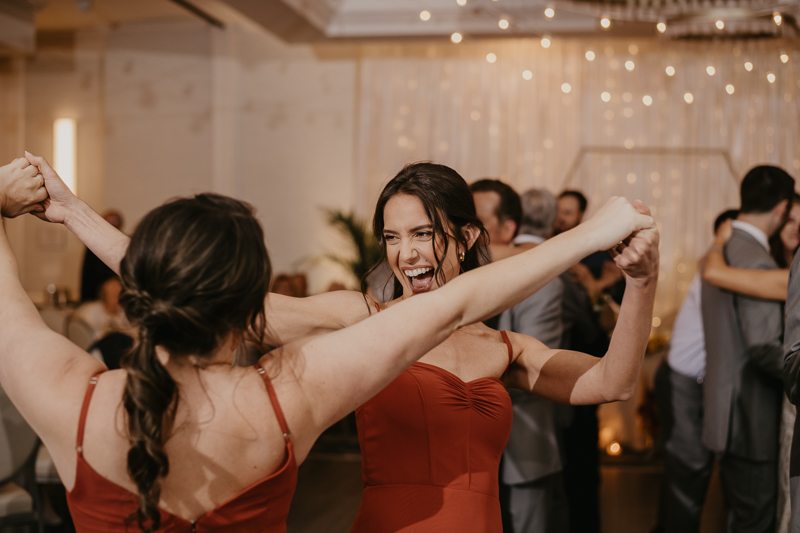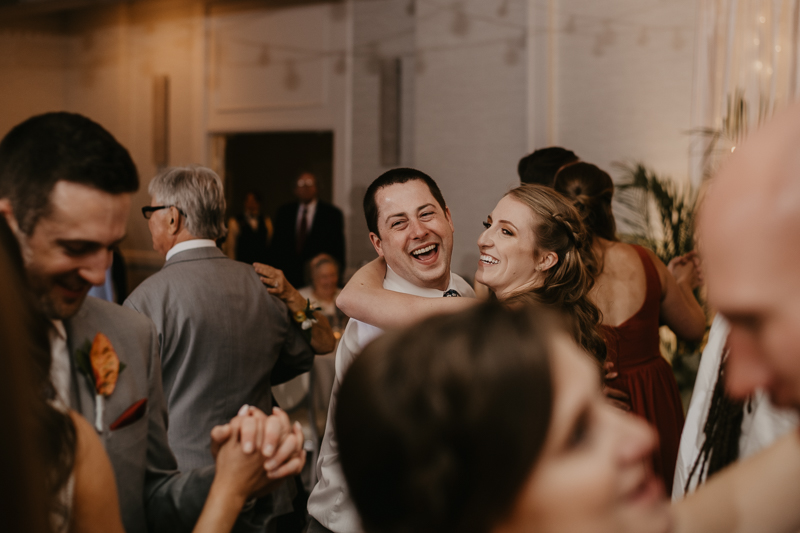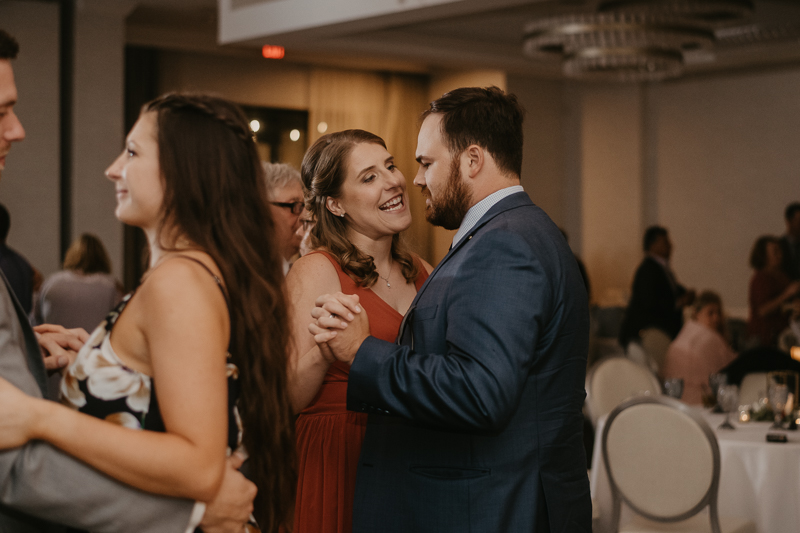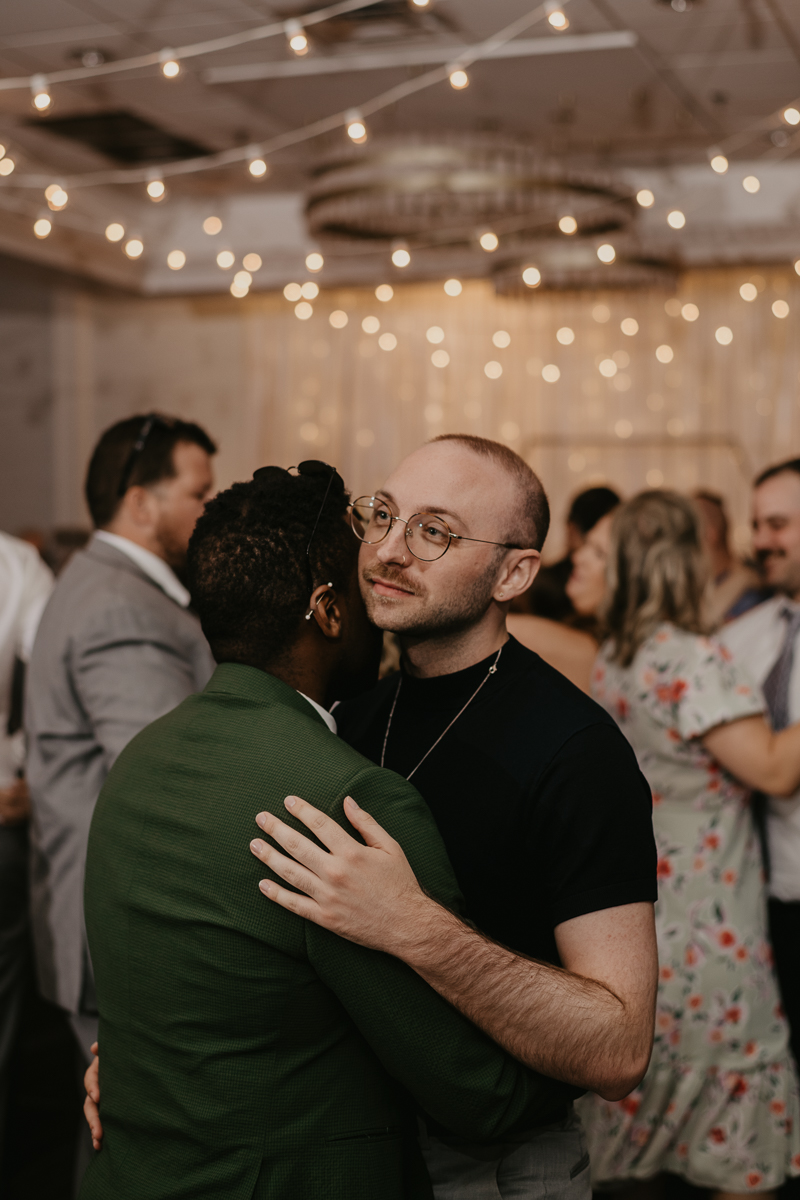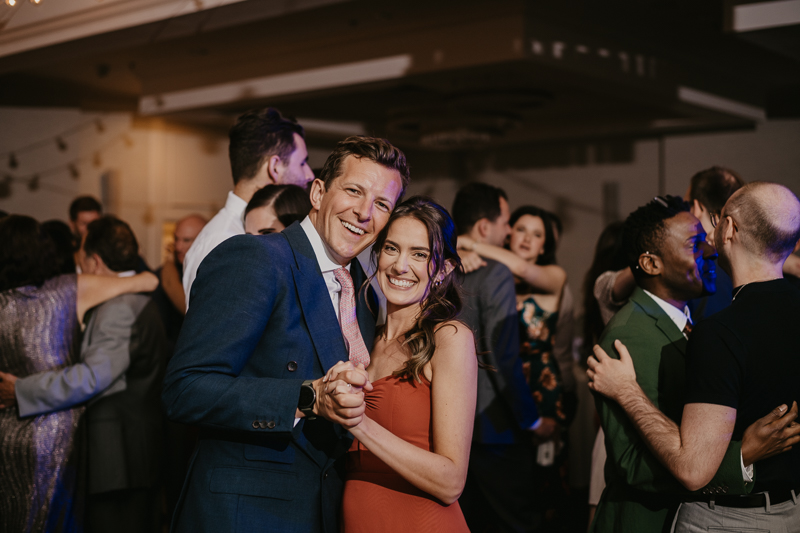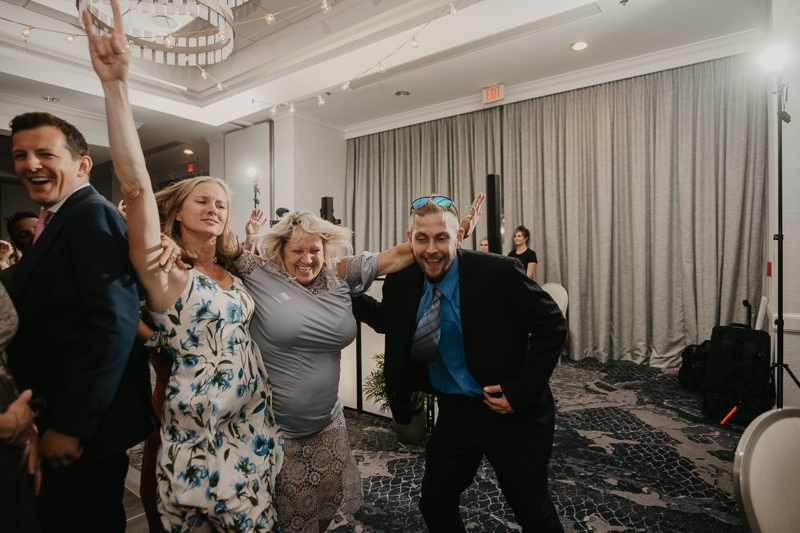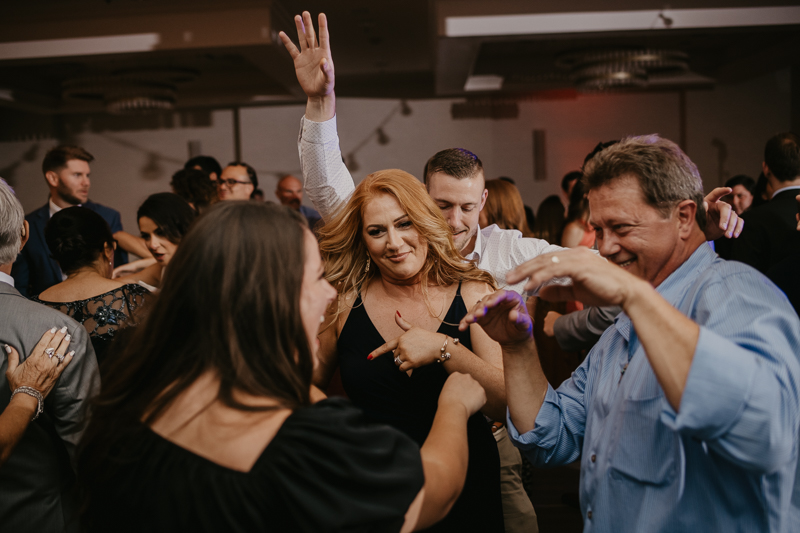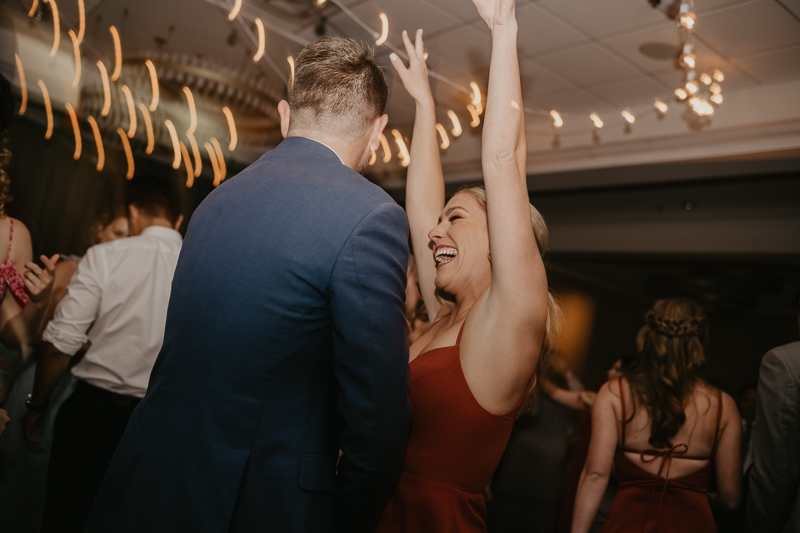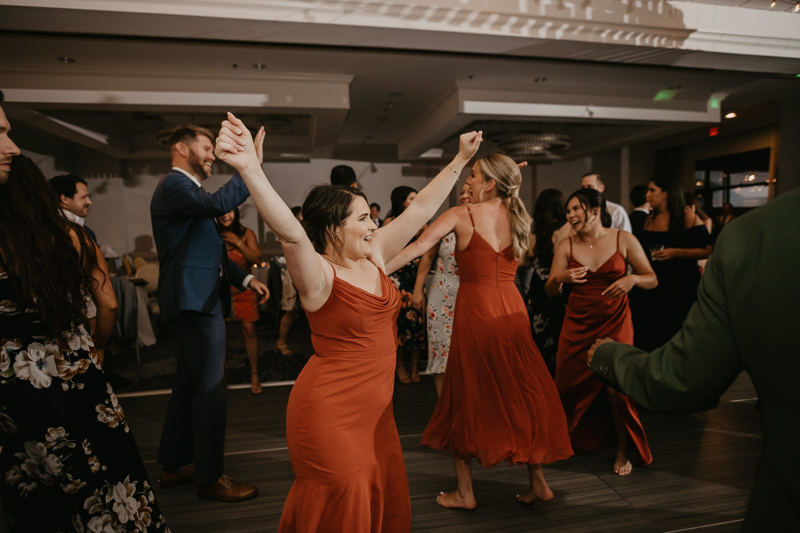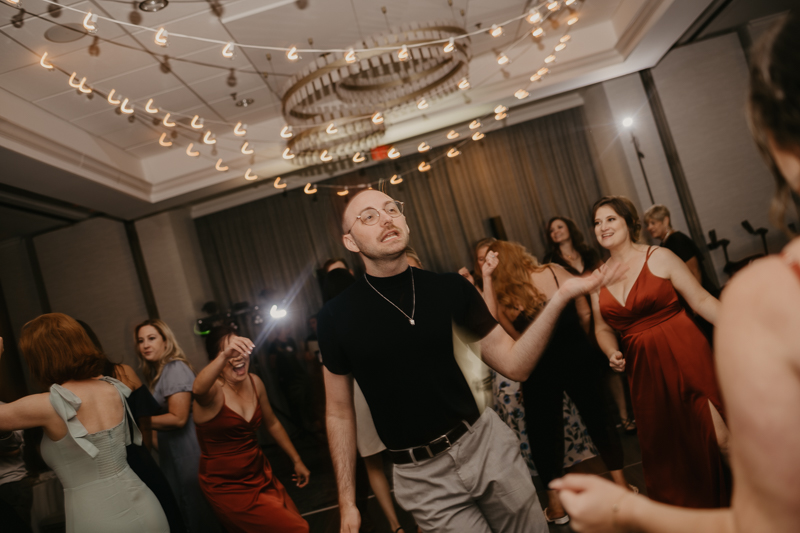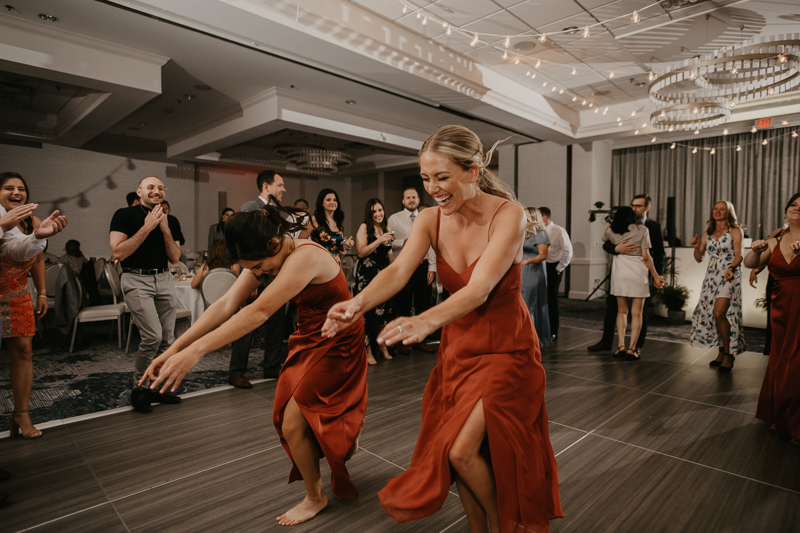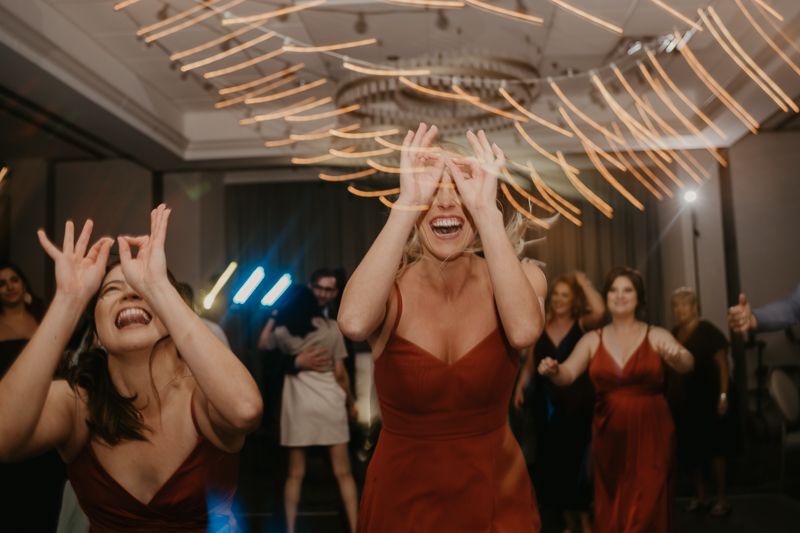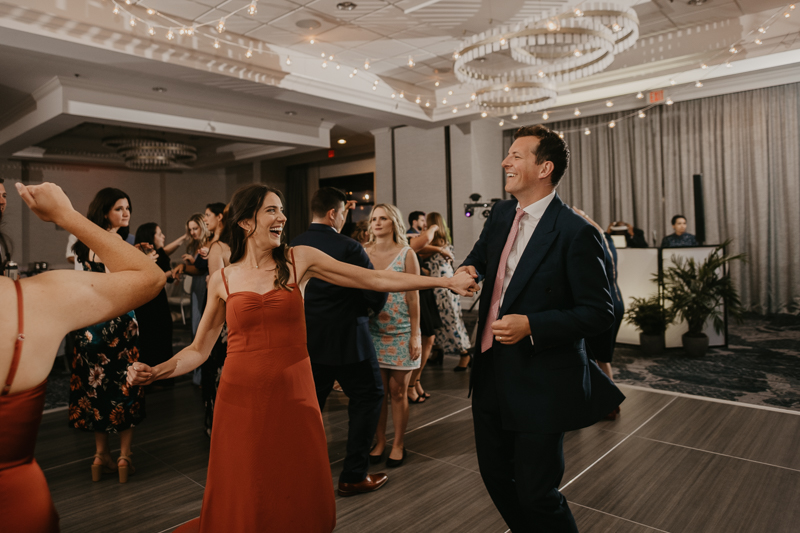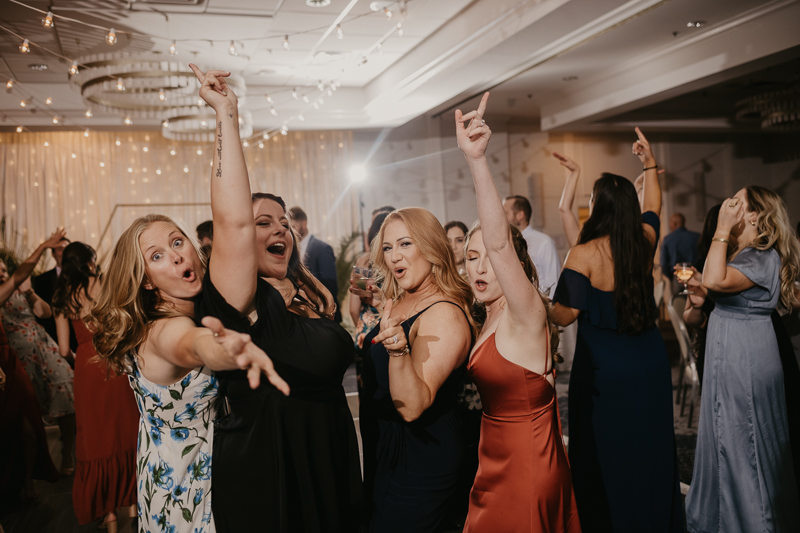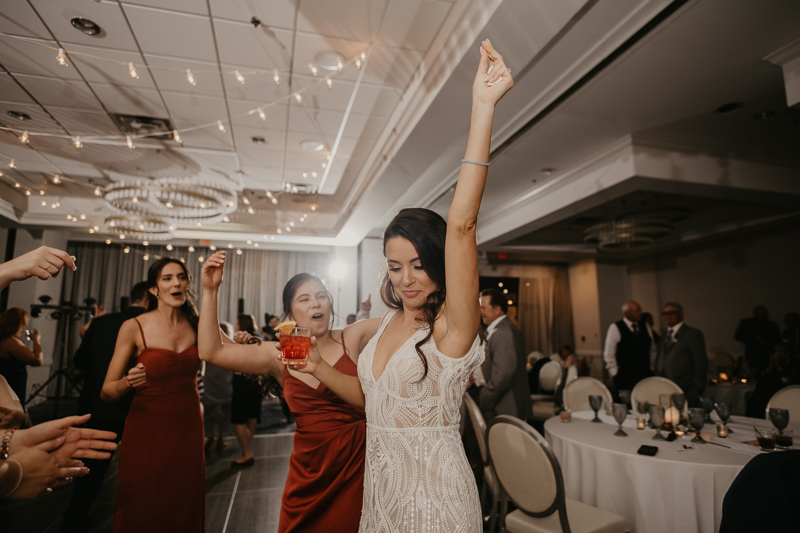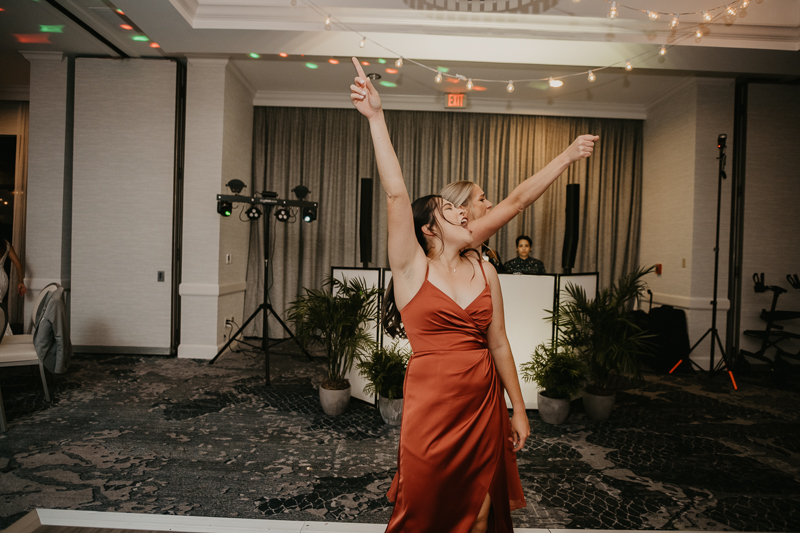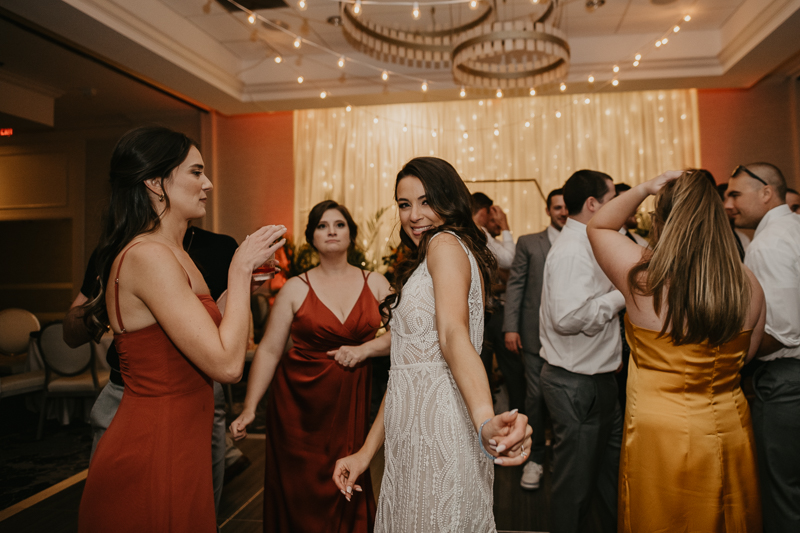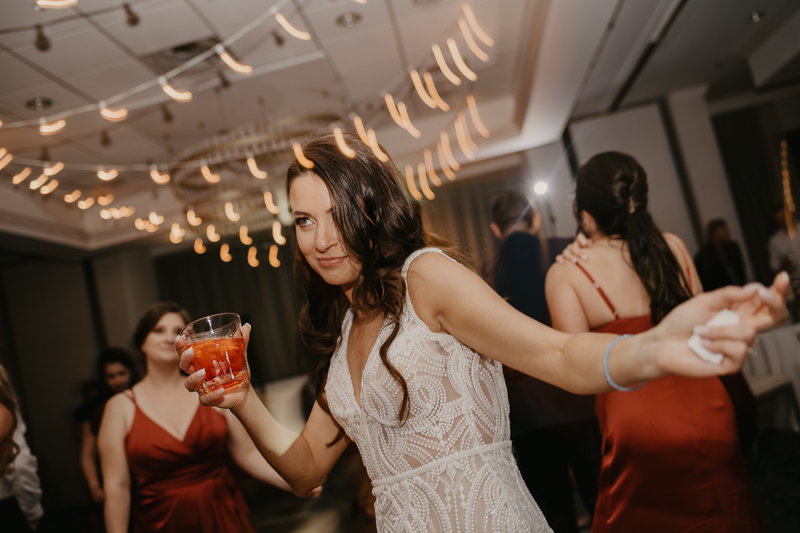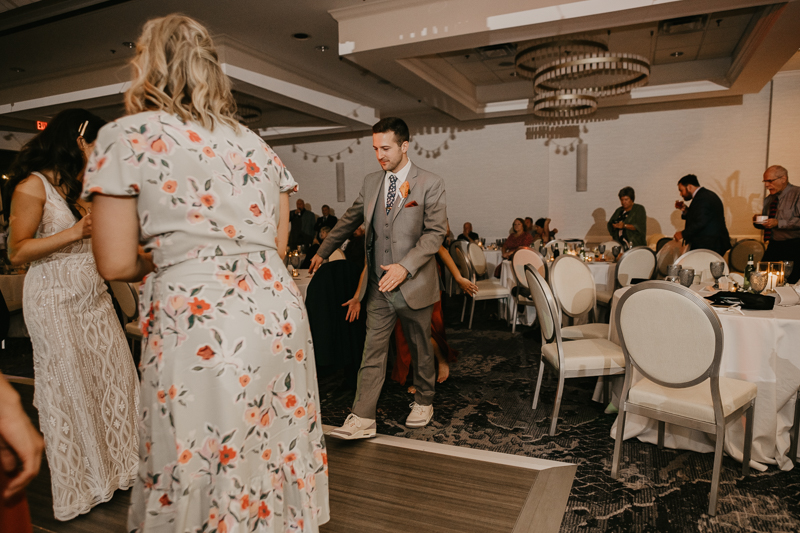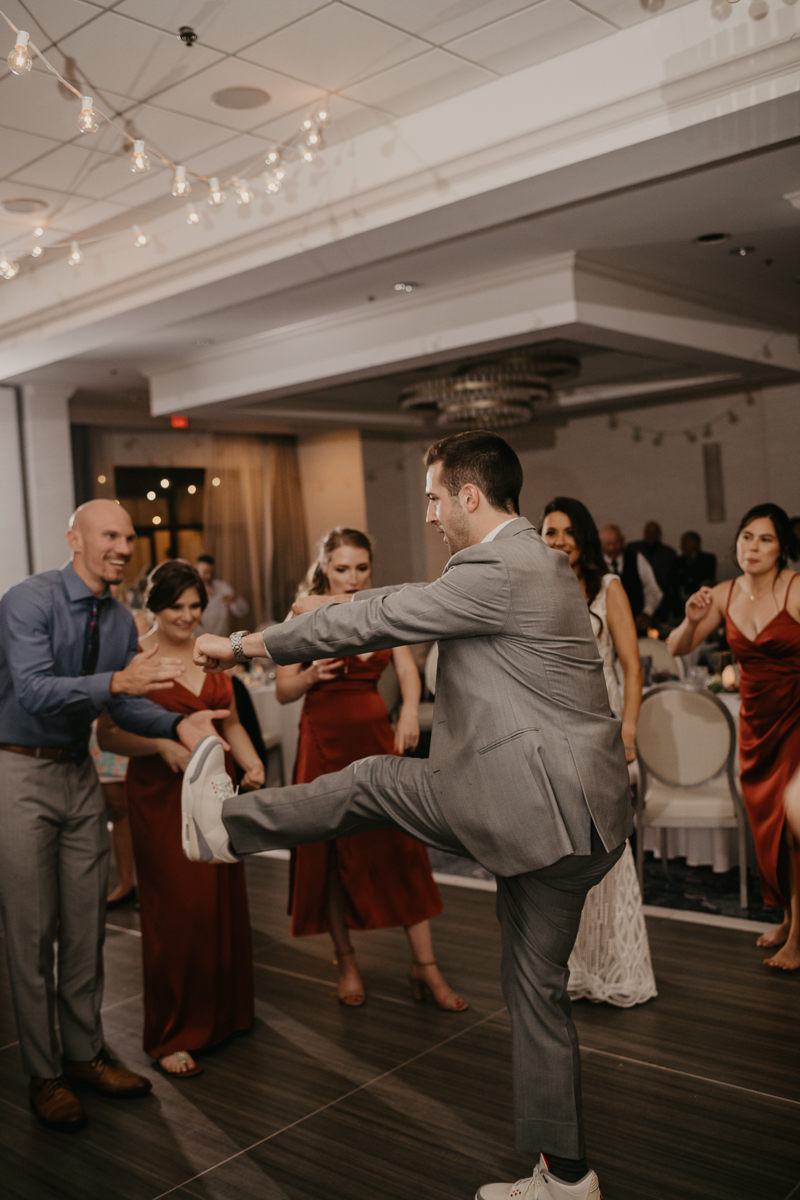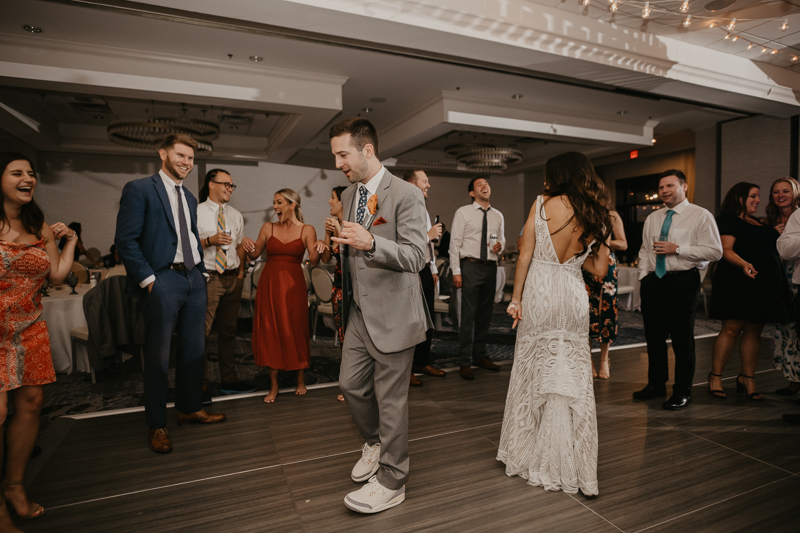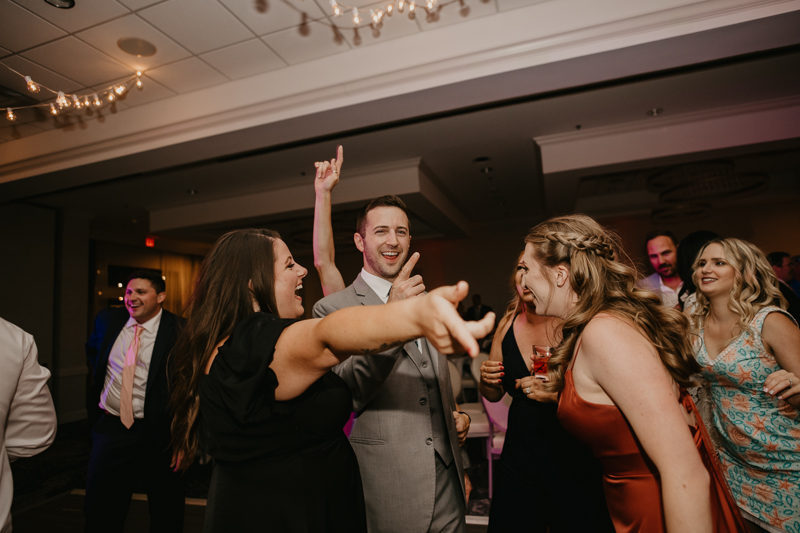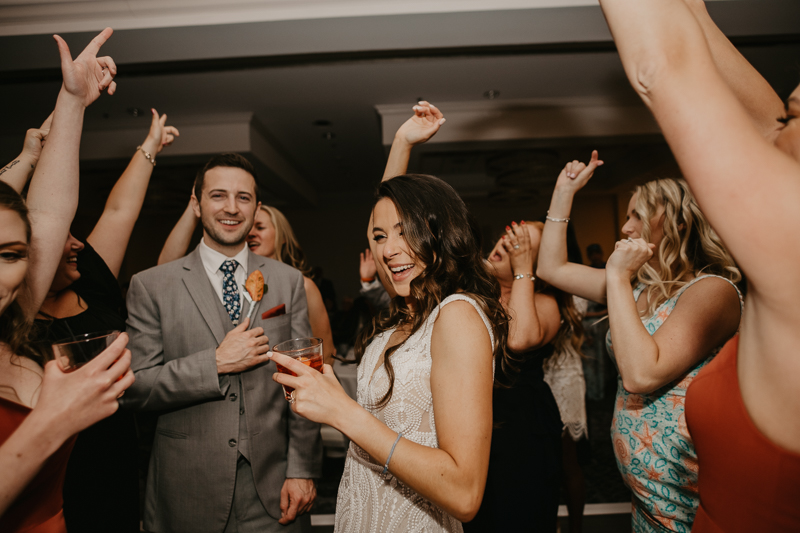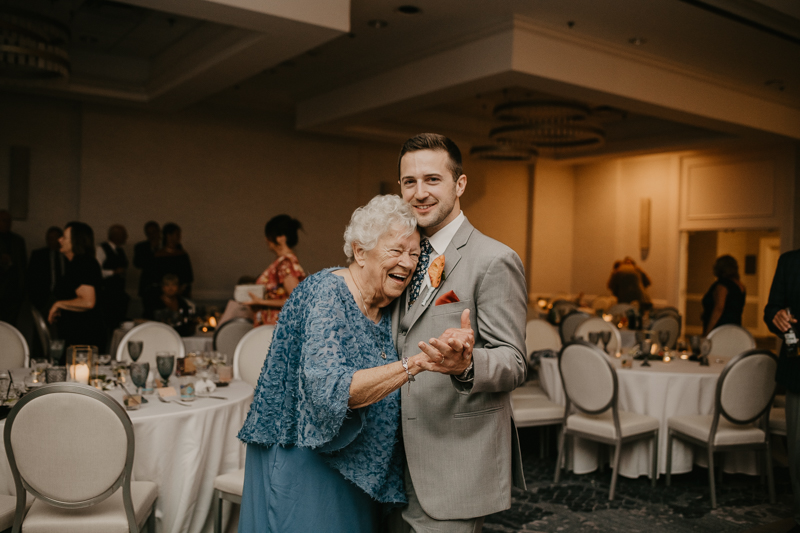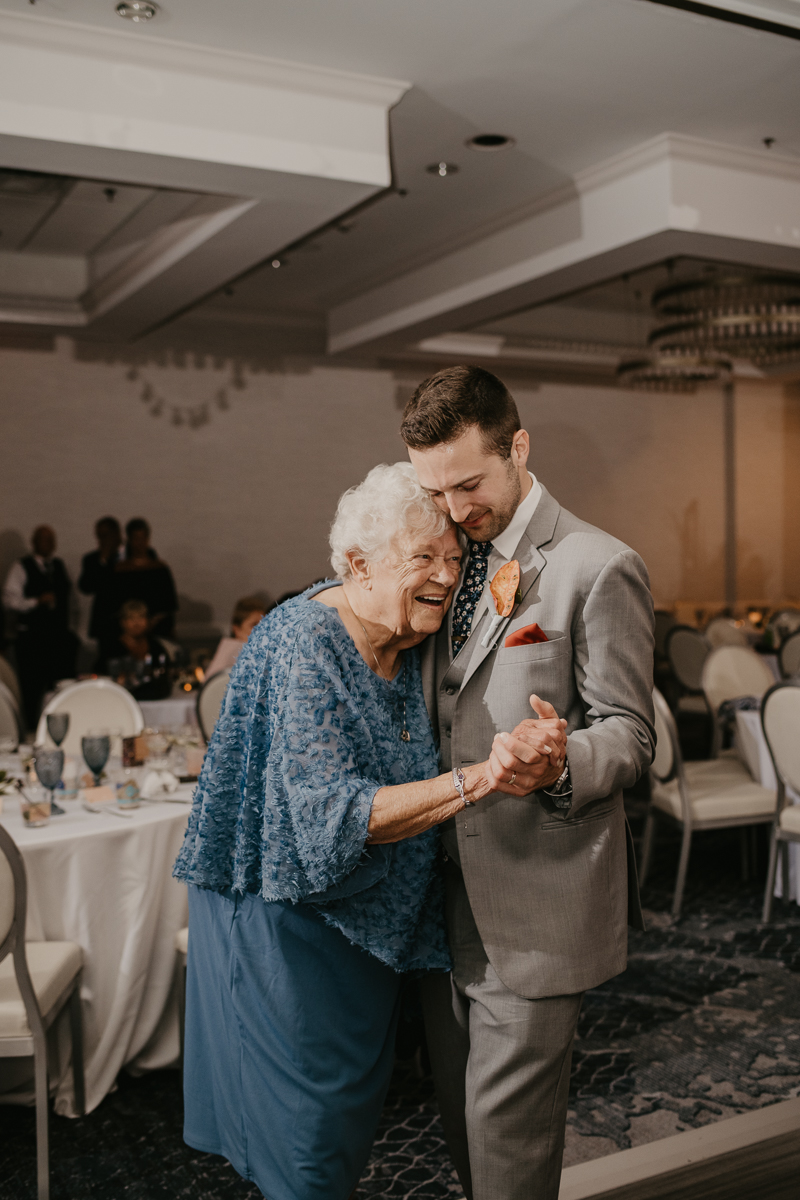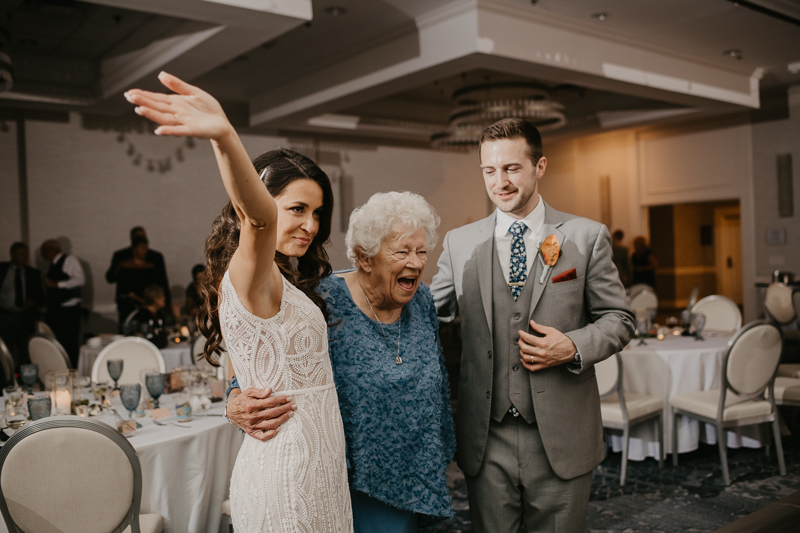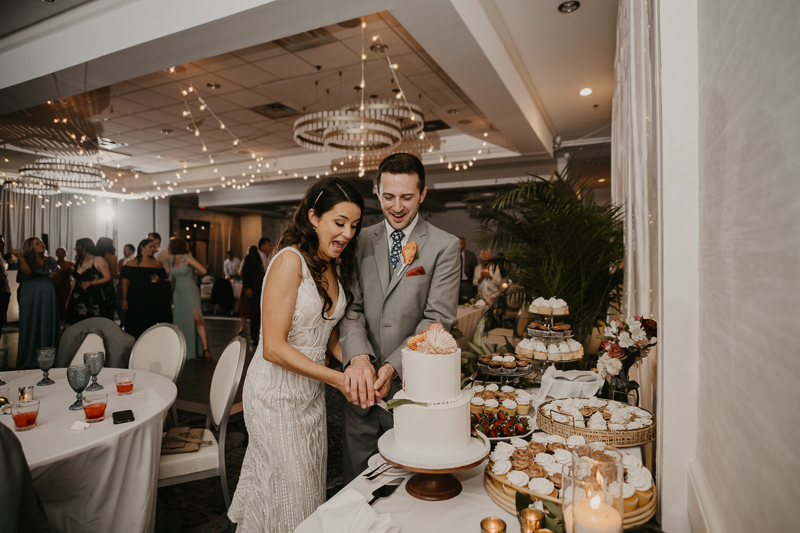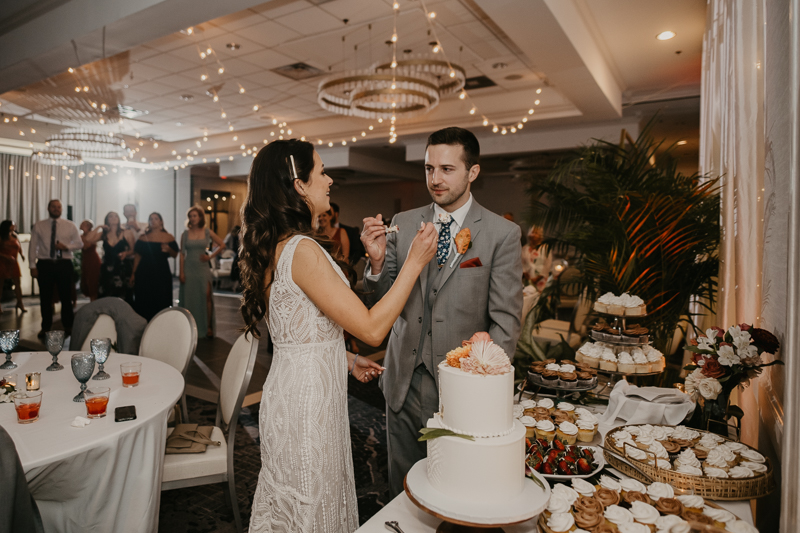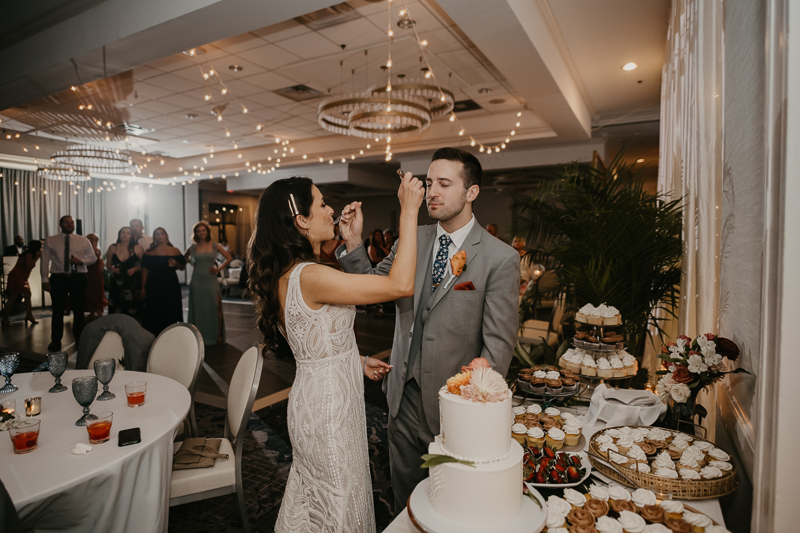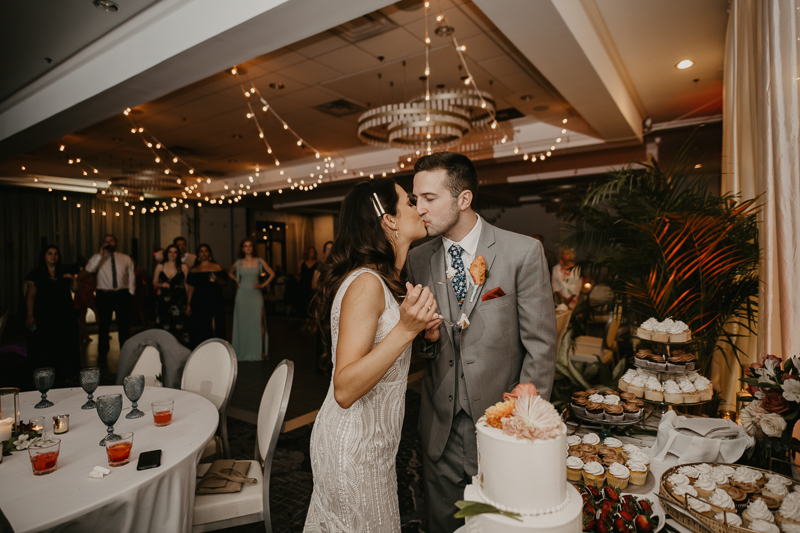 The fabulous Annapolis Waterfront Hotel vendor team!
Ceremony & Reception // Annapolis Waterfront Hotel
Wedding Coodinator // Elizabeth Giles Events | Sarah Lubawski from the Annapolis Waterfront
Hair // Malori Flynn & Molli Born
Makeup // Marissa McDonnell & Lindsey Edmiston
Paper Suite // Minted
Caterer // Annapolis Waterfront Hotel | Pusser's Caribbean Grill
Cake // Patti Kake Bakery - Two Rivers
Florist // Modern Foliage Design
DJ // Toussaint Productions
Dress Shop, Designer // Daydream Bridal, Zavana Couture
Suits // Men's Wearhouse
Bridesmaids Dresses // Azazie 
Wedding Rentals // Honeywood Rentals
---
---
---