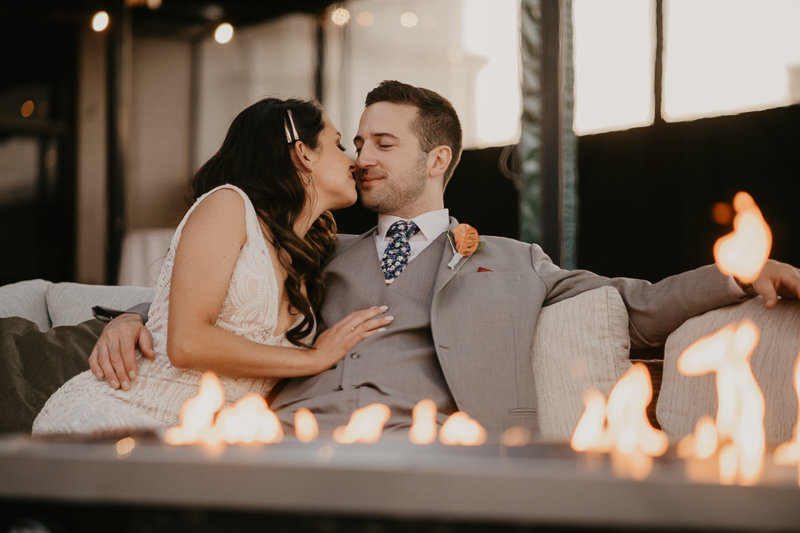 Wedding Photographers in Annapolis
Liz and Jesse's wedding day at the Annapolis Waterfront Hotel was absolutely stunning! The weather was perfect, the decor - stunning, and the way these two look at each other? I mean come on, it's the sweetest thing ever! We knew Liz and Jesse were going to plan an amazing wedding day from our very first chat with them, but it was even more magical than we even thought!  My favorite moment from the day has to be their first dance. They started things off with a quick spin and then snuggled close to each other. They swayed back and forth, both with tears in their eyes singing along to their song: "Dig" by Incubus. Then they invited their parents to the floor, then their wedding party and spouses, and finally all of their guests surrounded them. It was a lovely progression of bringing everyone in their life close to them during their very special dance.  Thank you so much, Liz and Jesse, for trusting us to capture your beautiful wedding day. From start to finish, you both poured so much of yourselves into the day, making it an extraordinary display of love and respect for each other. I don't think you could have asked for a better way to kick off your forever together! Much love to you both!  Cool things from the day! Jesse wore his dad's wedding band. Most if their vendors are grad of Chesapeake High School - including myself! Liz and...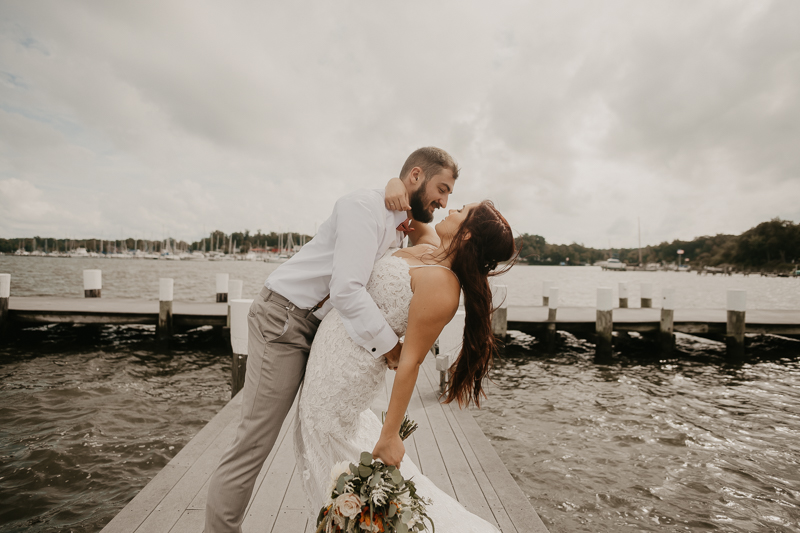 Wedding Photographers in Pasadena, Maryland
Is there anything better than a wedding on the water? How about a wedding on a perfect October day at the Anchor Inn in Pasadena, Maryland? Because that is exactly the type of wedding Josie and Andre had! Their October 9th day was absolutely spectacular with amazing weather and such a fun group that came ready to bust out the dance moves on the dance floor. One of my favorite parts of any wedding day are the wedding vows. Obviously, you get a great sense of a relationship through spending time with a couple, but personalized vows are always a bite size piece of personality that give you a sweet sense of how a couple fit together. These two had everything in their vows: promises, laughter, and even some tears. We got to see a glimpse of how special and important they are to each other just through their vows, and we feel so lucky to have witnessed it! Josie and Andre, thank you both so much for having us as your wedding day photographers. It was so great getting to know you both and see your day come together so seamlessly! You both are such wonderfully fun individuals, and watching you both join your families together was such a joy. Your lives meshed😉 so well together before your day, and, believe me, it's only going to get better and stronger from here! Cheers! Some cool memories of the day! The end of the wedding was really just the beginning...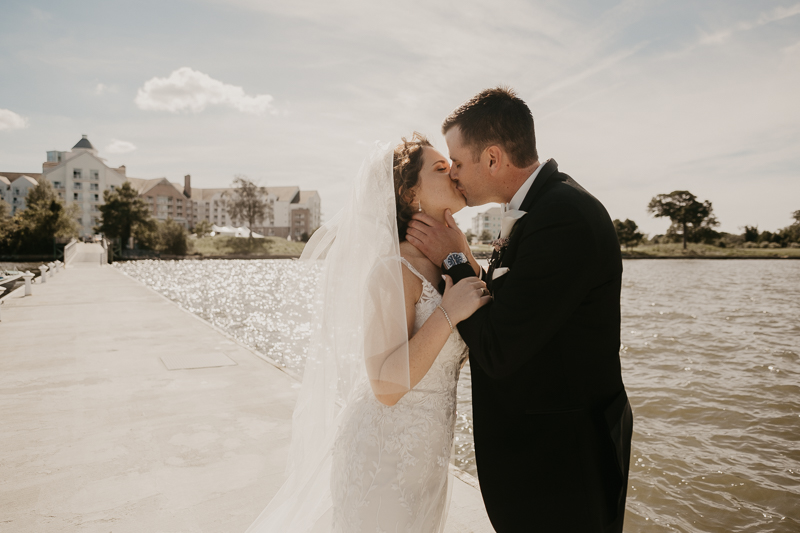 Wedding Photographers in Cambridge
Fall was in full effect for Dani and AJ's GORGEOUS wedding at the Hyatt Regency Chesapeake Bay Resort. Seriously, they could not have asked for a more beautiful day, at a more stunning venue. After seeing their day, and adventuring around the grounds with them, I have said to Shawn multiple times how much I want to do a vacation weekend here. Beginning to end, Dani and AJ's wedding was spectacular. They thought of everything, and Lorin and Sharon from Celebrations, LLC made sure that it all happened for them. I'm still dreaming about their reception space. Dani and AJ, thank you both so much for trusting us to be your wedding day photographers. The day did go by super quick, but I'm so glad that we captured it all. It was a joy getting to meet in person - finally - and celebrate your amazing day. You two have something incredibly special, and I feel honored that Shawn and I were able to witness just a little bit of your magic <3.  Some fun stuff from the day! Dani used her grandmother's ring in the ceremonial ring exchange. Their reception space was filled with roses that Dani's dad remarked were his mother in law's favorite flower <3. The ceremony space was at the end of a very long pier, and because of that, the whole area slightly swayed from side to side. Their vows brought tears to my eyes. One of their signature...