Mary & Justin
A Beautiful Wedding at Saint Jane Francis
Maryland is where it is at for Mary and Justin, who you might recognize from their engagement session in the fall. I had been looking forward to their wedding because of Mary's description of the MD theme. Everything from their cake colors to the design on Mary's nails reflected their love for Maryland. I loved seeing the tiny details and big picture come together for their wedding day. I never realized how much of a designer's dream the Maryland flag is - it can be transformed into so many different things that no one would ever think of!
When I first arrived at Mary's house, I was surprised to see how calm she was! Nothing stressed her out, and even their cake topper disappearing only made Mary shrug and go "Oh well." I think her very zen-like appearance was due to her knowing she was marrying the man of her dreams and that a missing cake topper wasn't going to change that. In fifty years she isn't even going to remember the things that were missing, so she felt no need to stress. I was definitely envious of her calm nature!
Another thing I was envious of? Mary and Justin's reception: it was totally awesome! After a beautiful ceremony and some hilarious portraits of the bridal party, it was off to a reception that is now on my "Top Five Favorite Receptions" list. Mary and Justin made their grand entrance by breaking through a banner with their fans - I mean guests - cheering them on with pom-poms. From that point it was all about the tasty food, the football themed candy buffet, and the dancing. It was the best day for the best couple.
Mary and Justin, thank you so much for sharing this special day. It was truly amazing and I'm so excited to see where life takes you both! You guys are fantastic :D.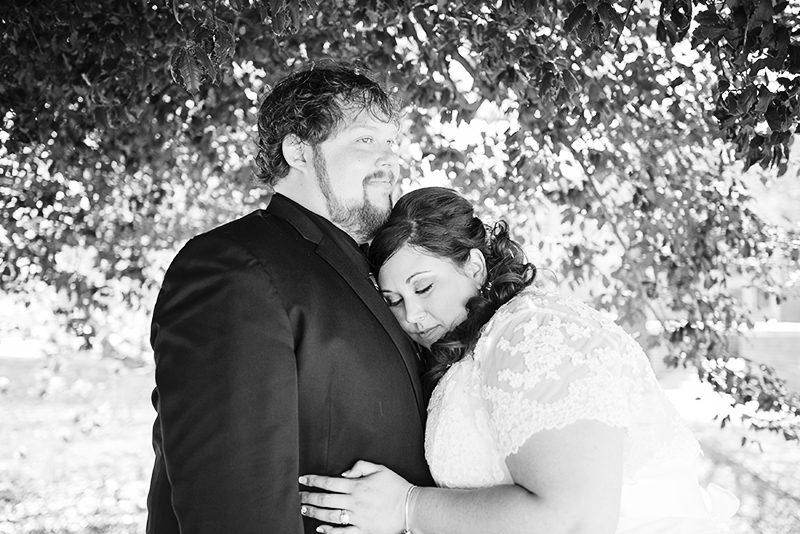 ______________________________________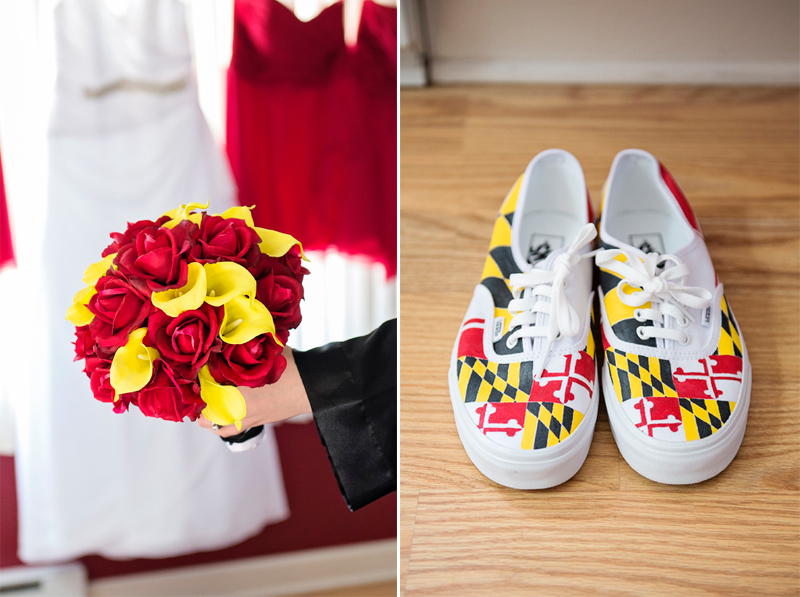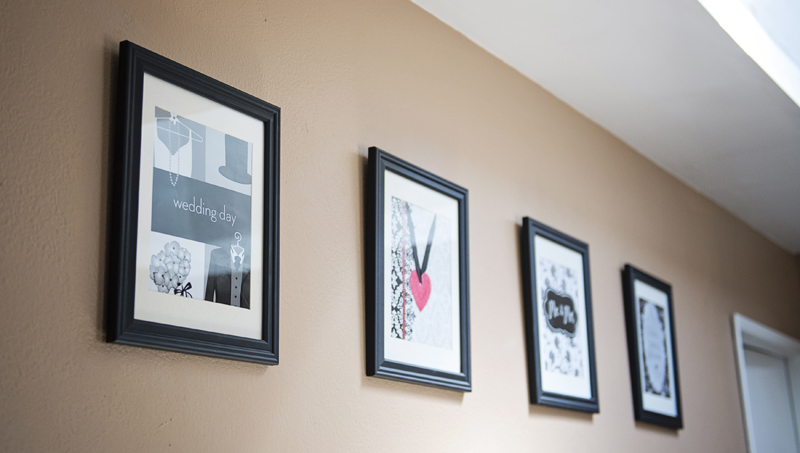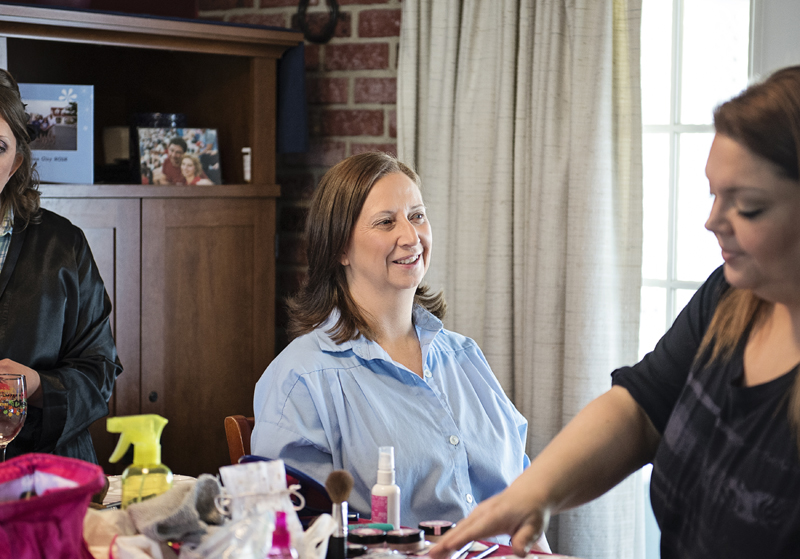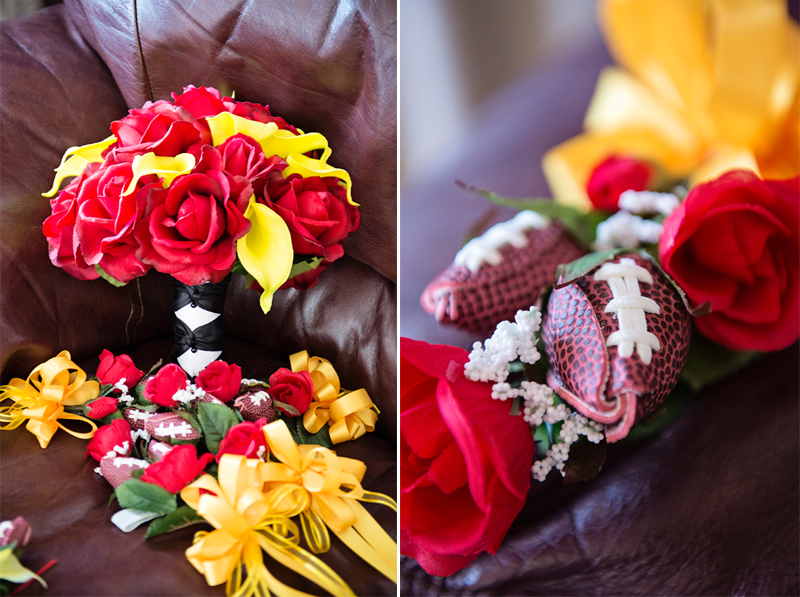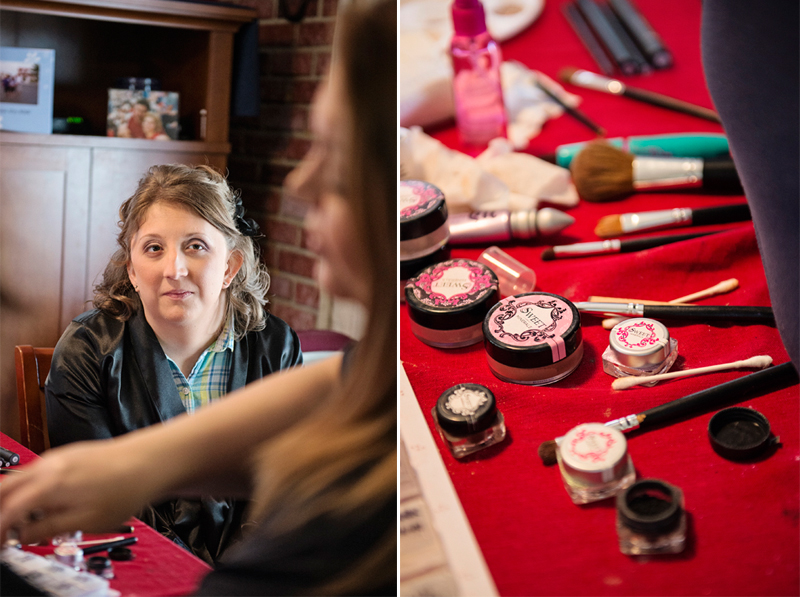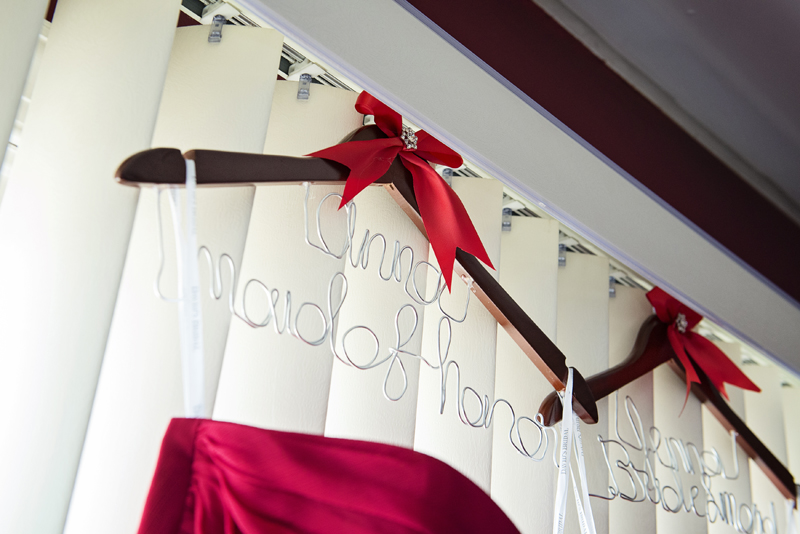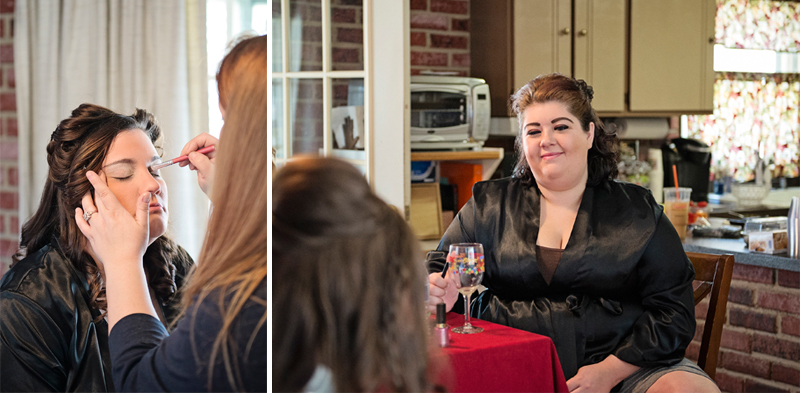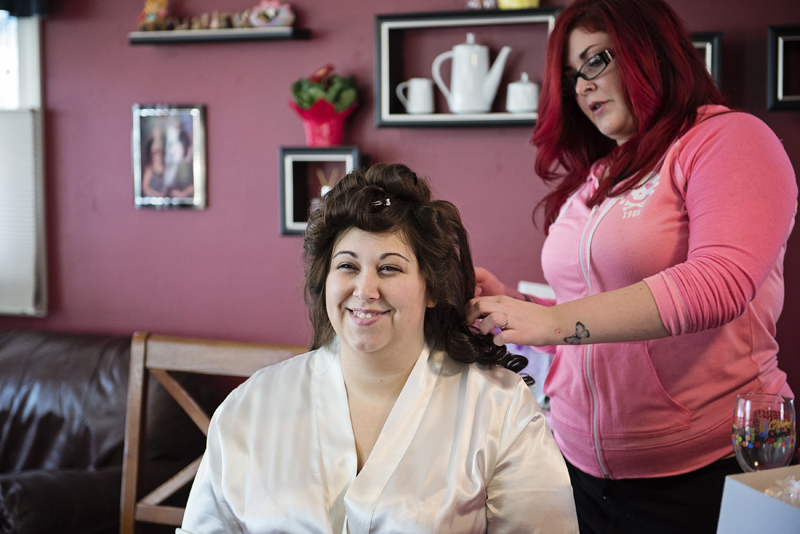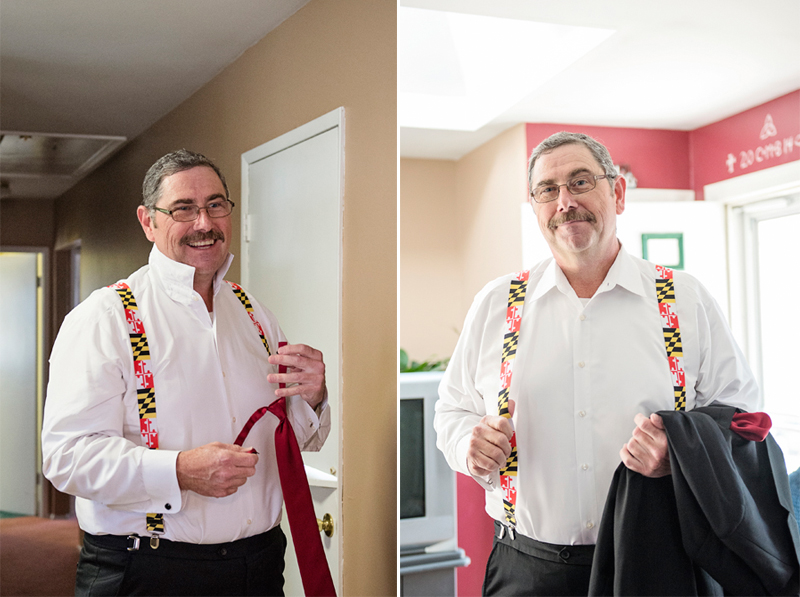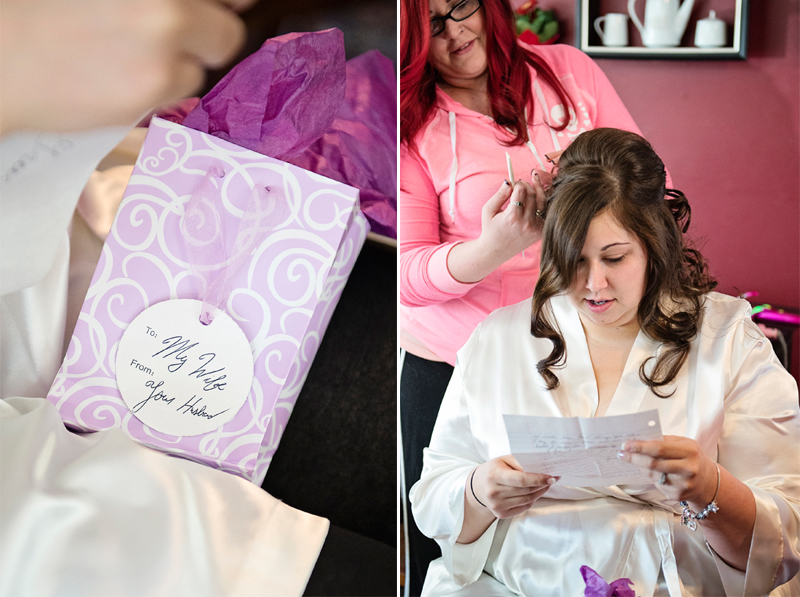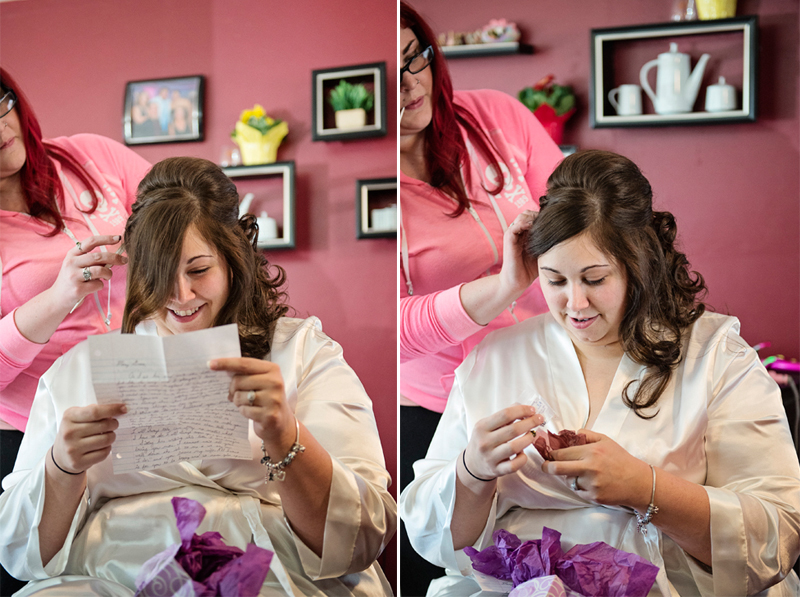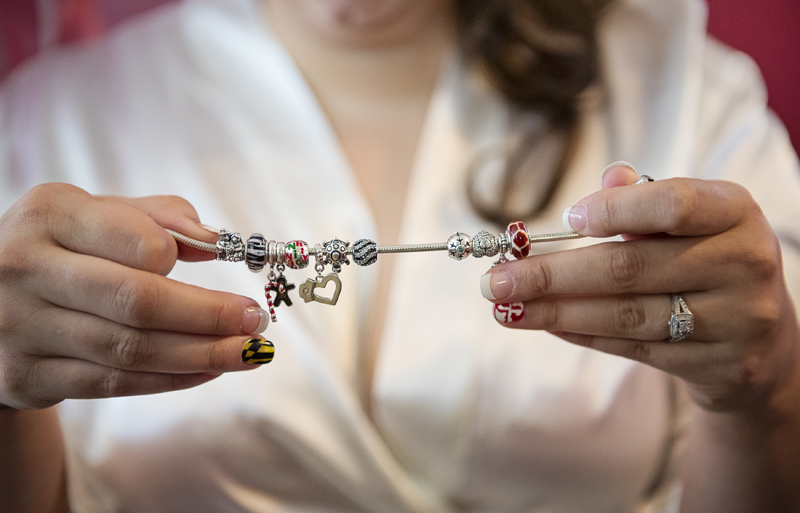 Justin got Mary a cute little bride & groom Pandora charm :)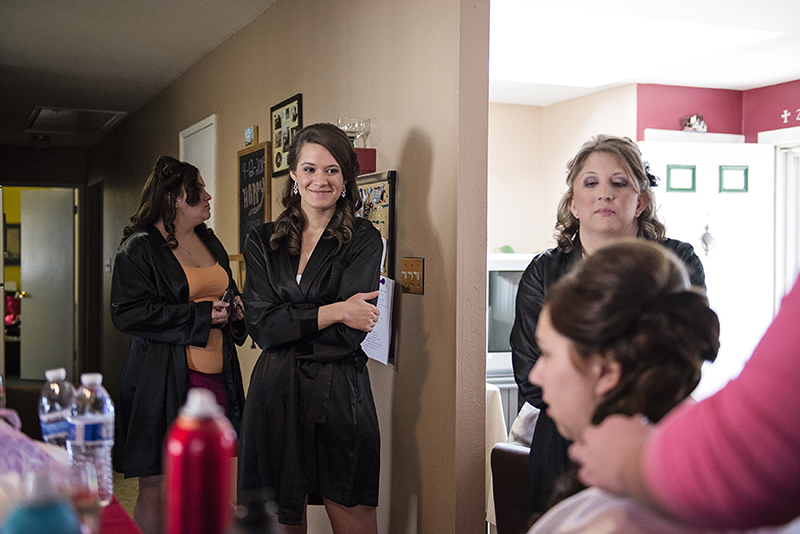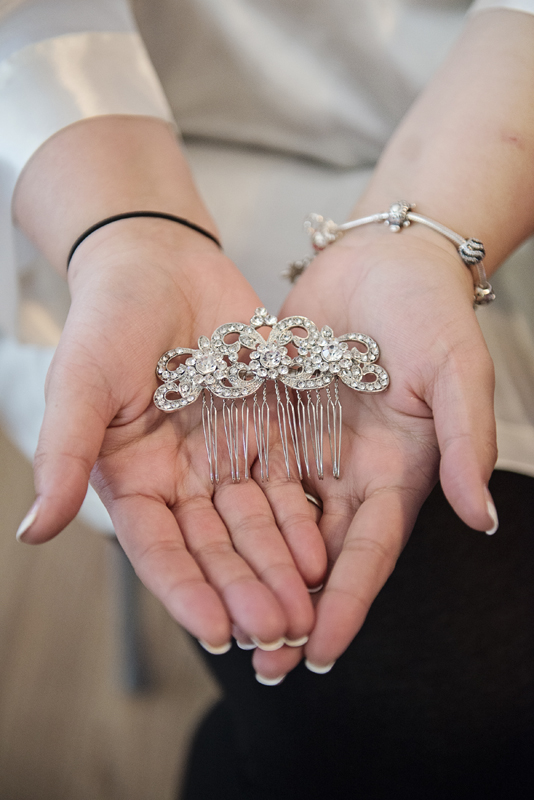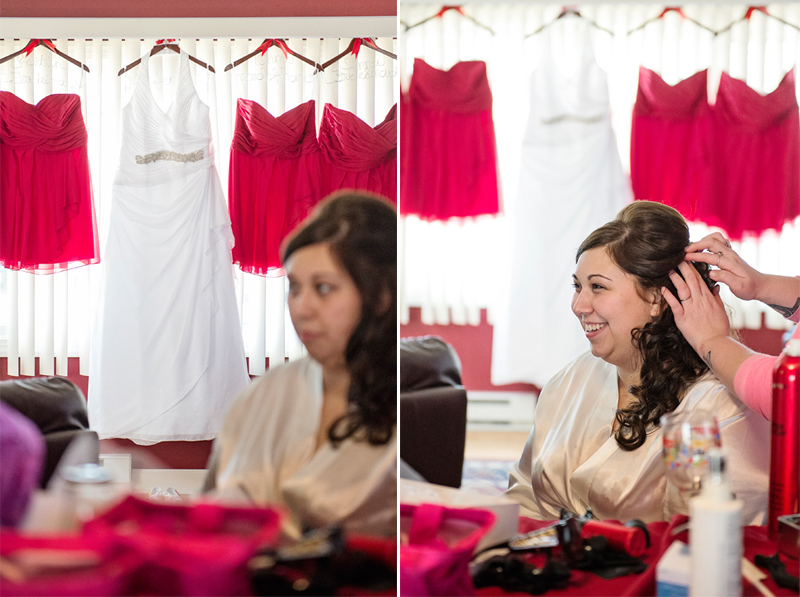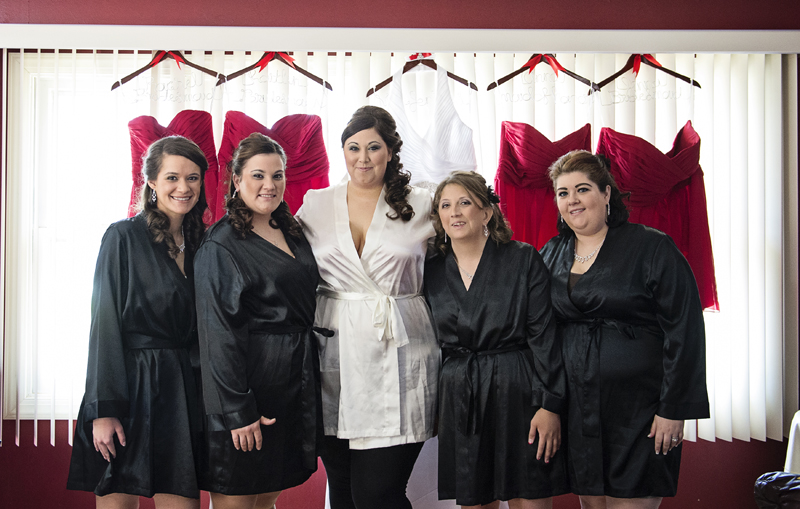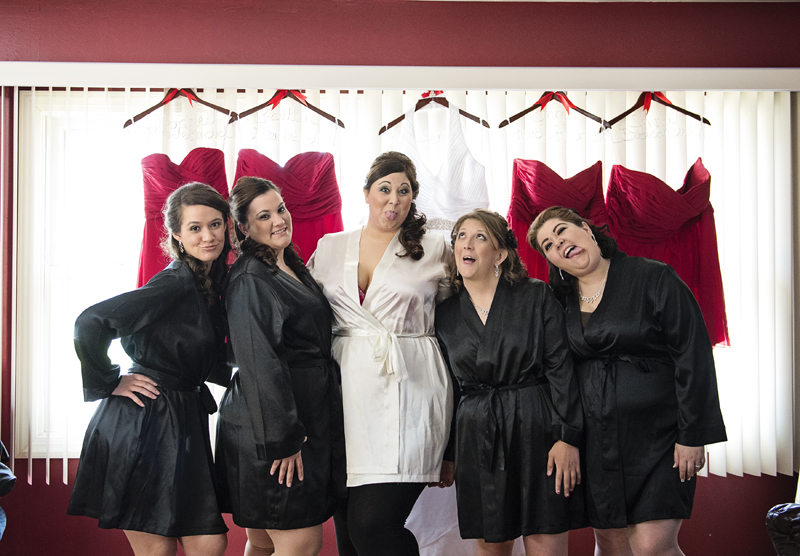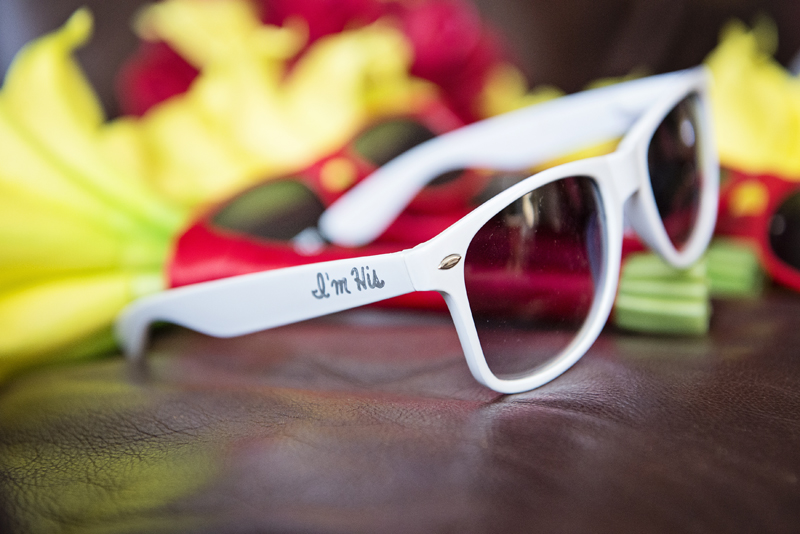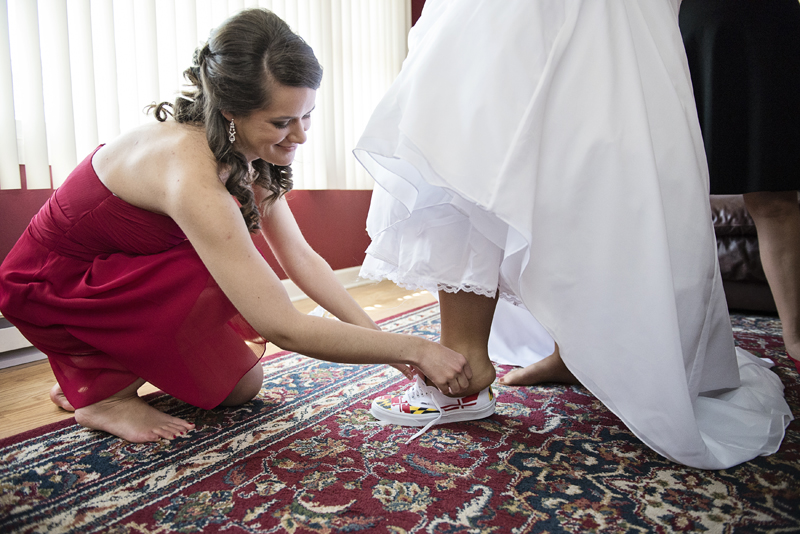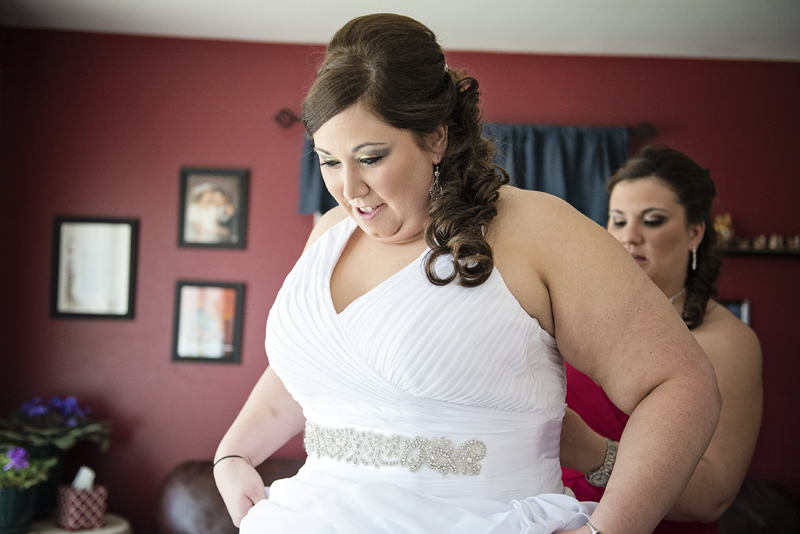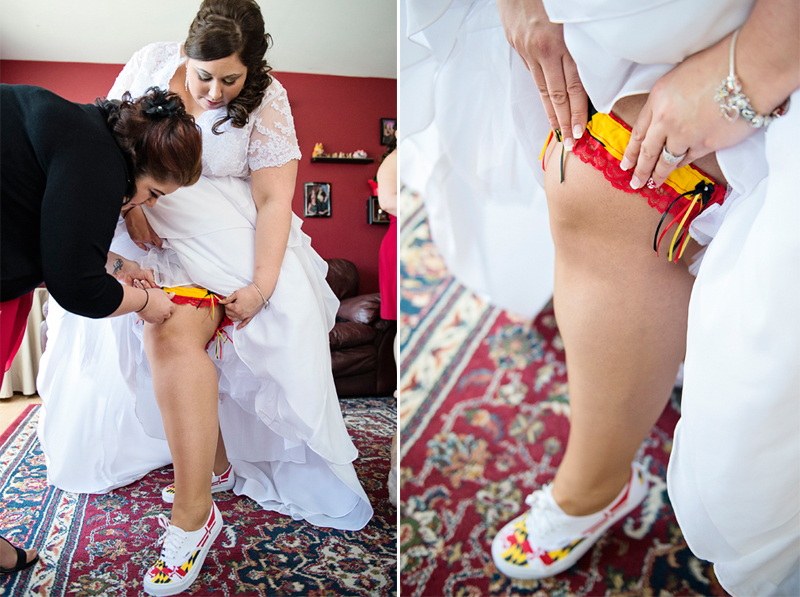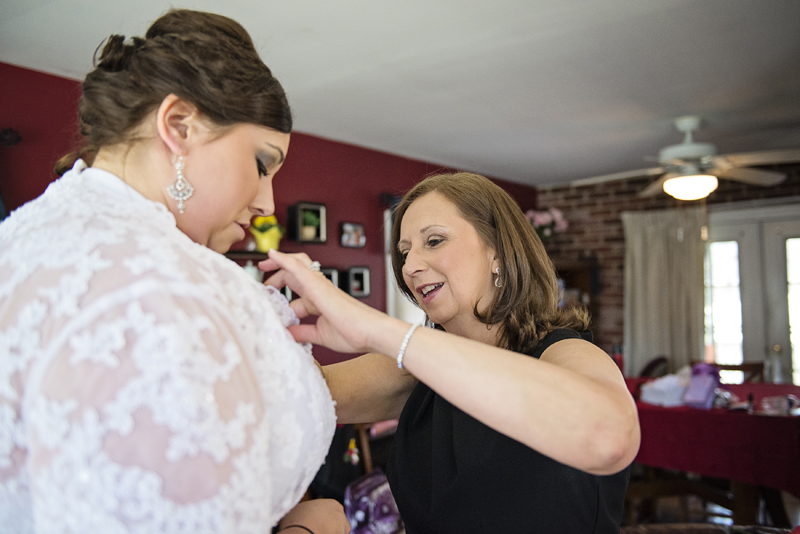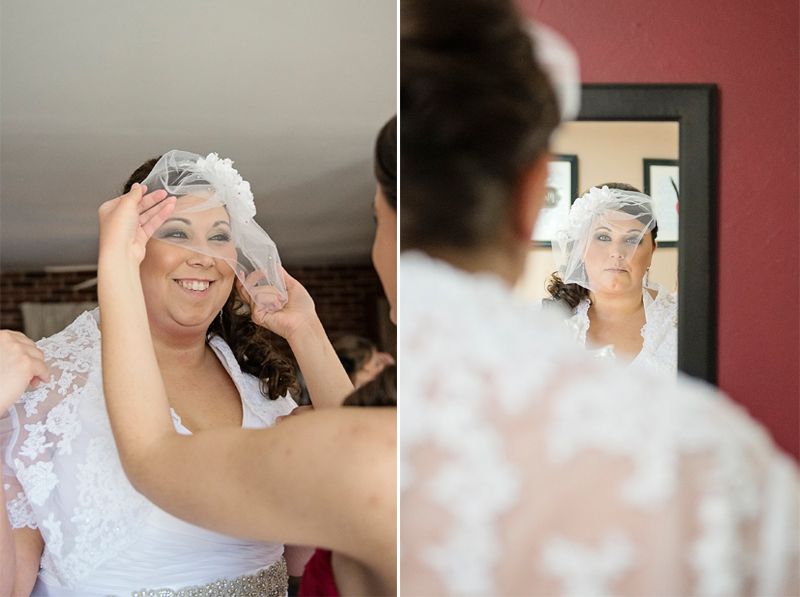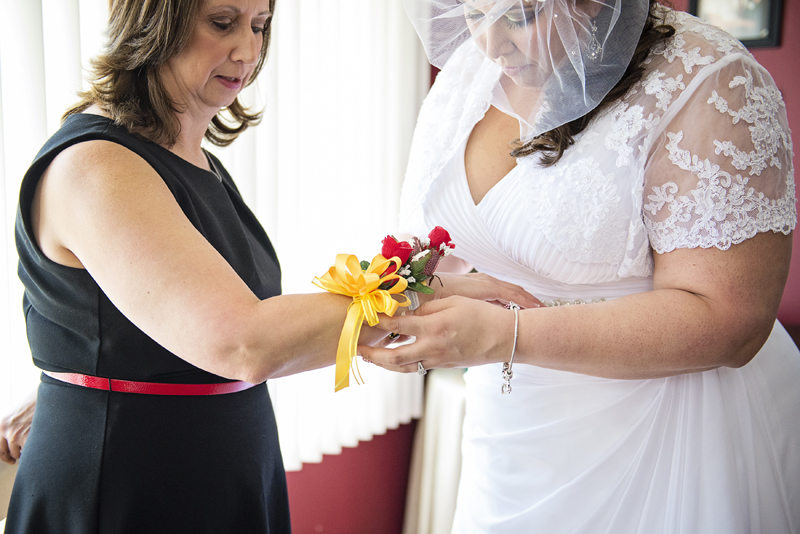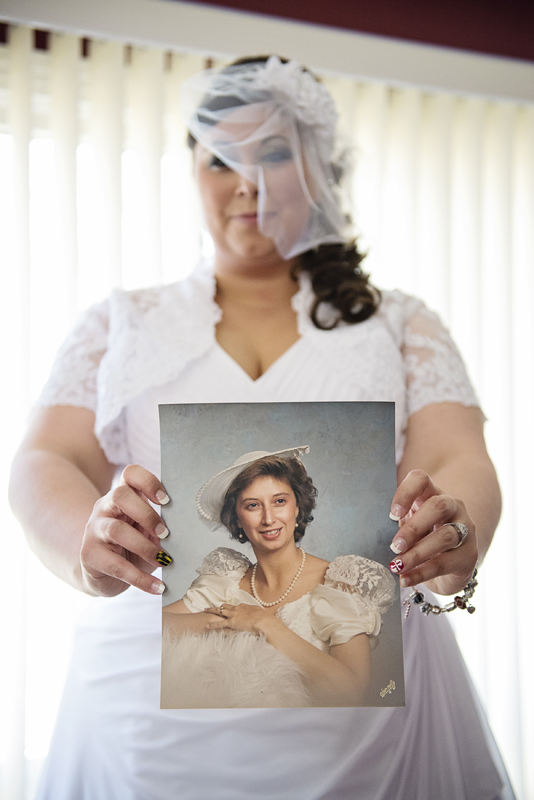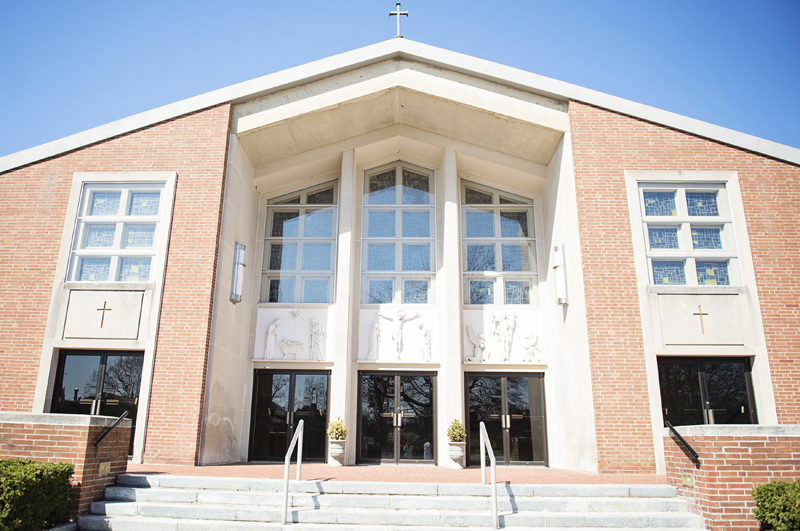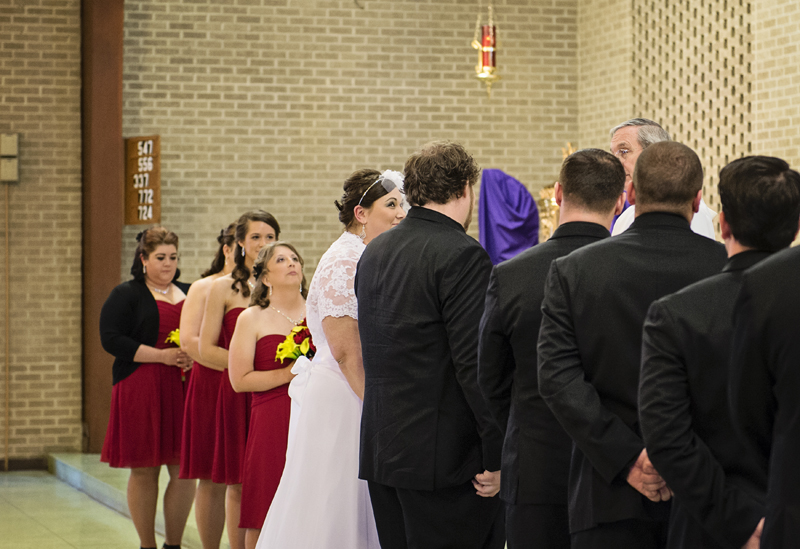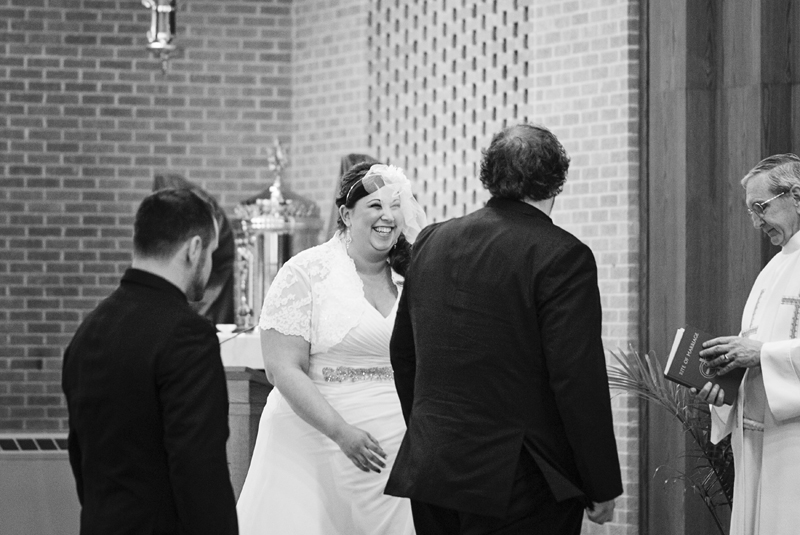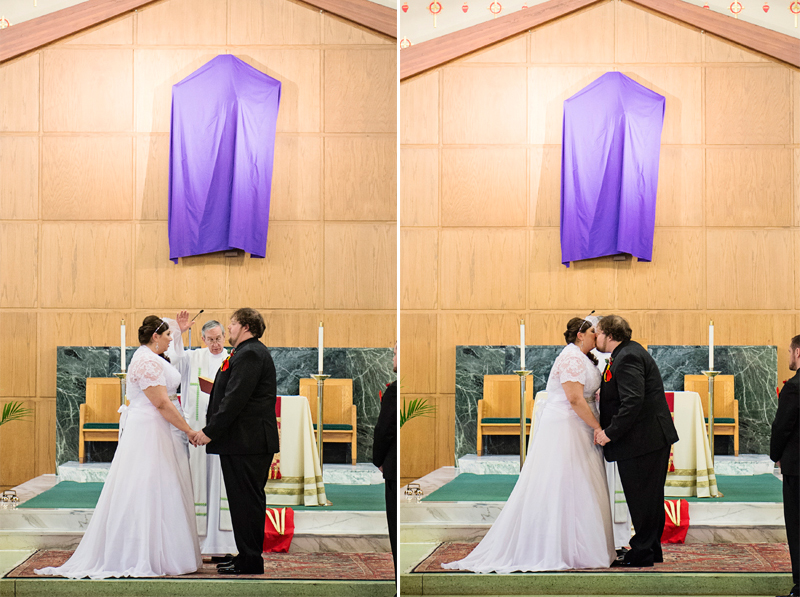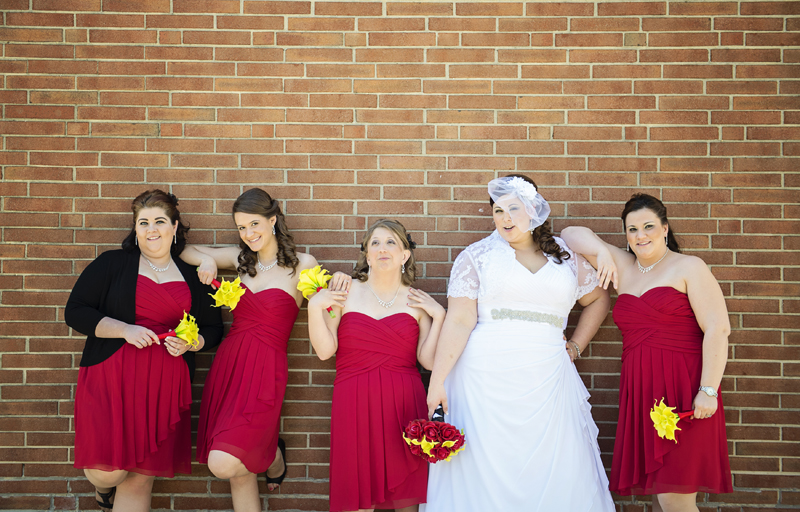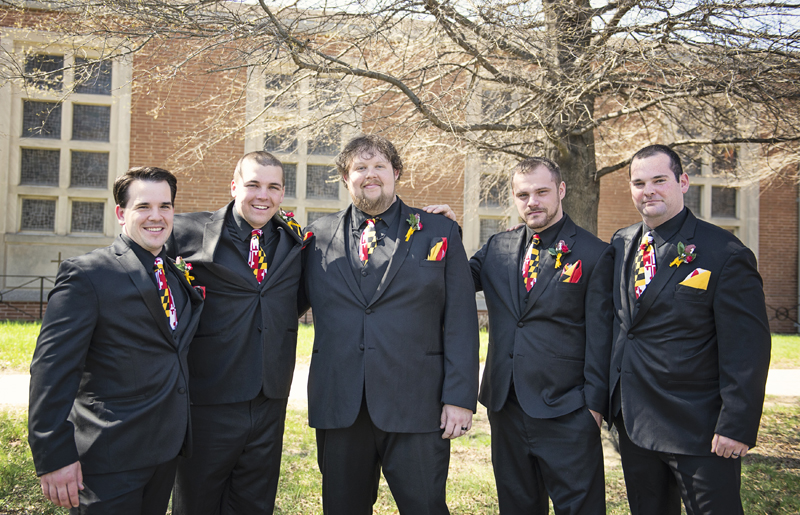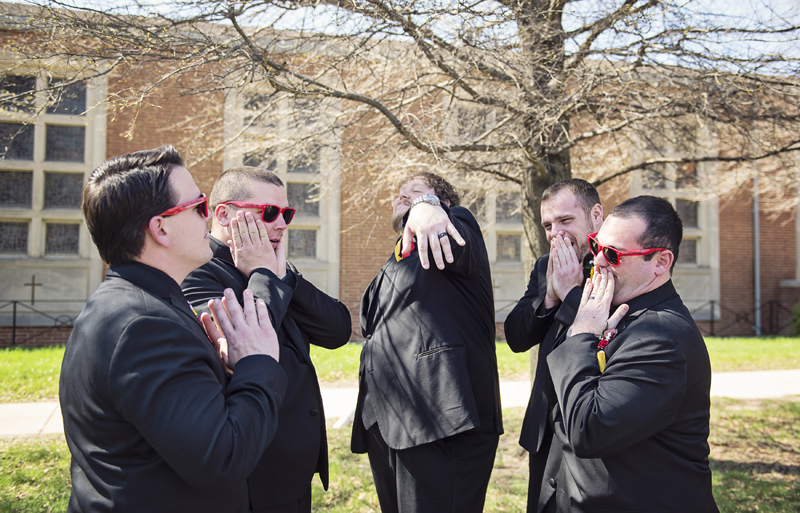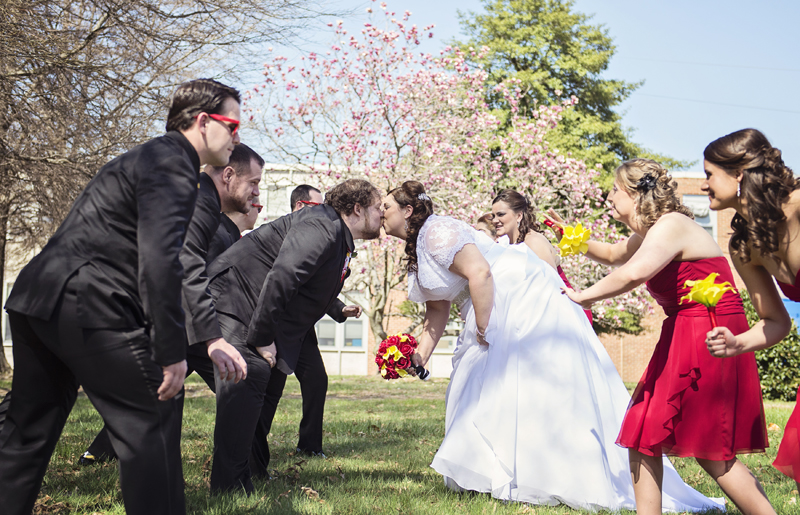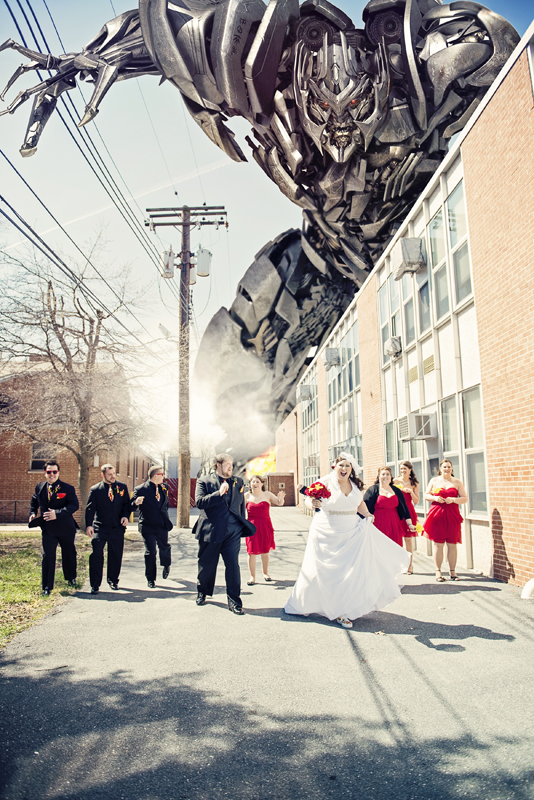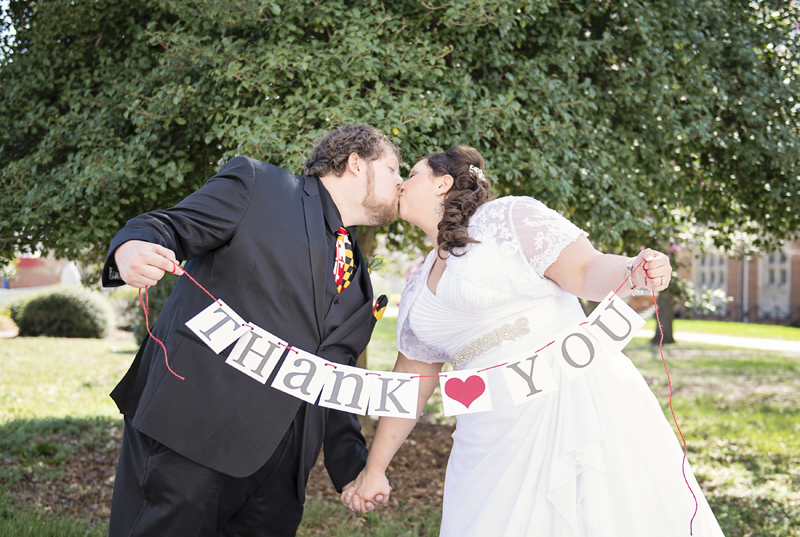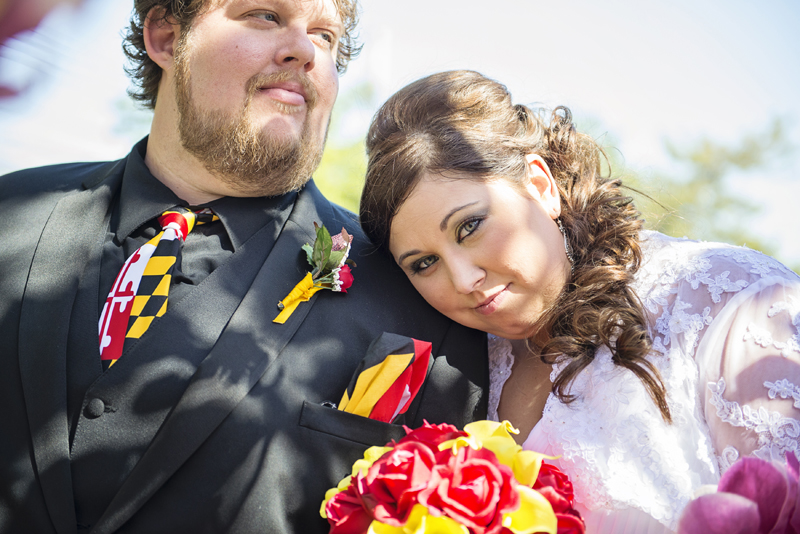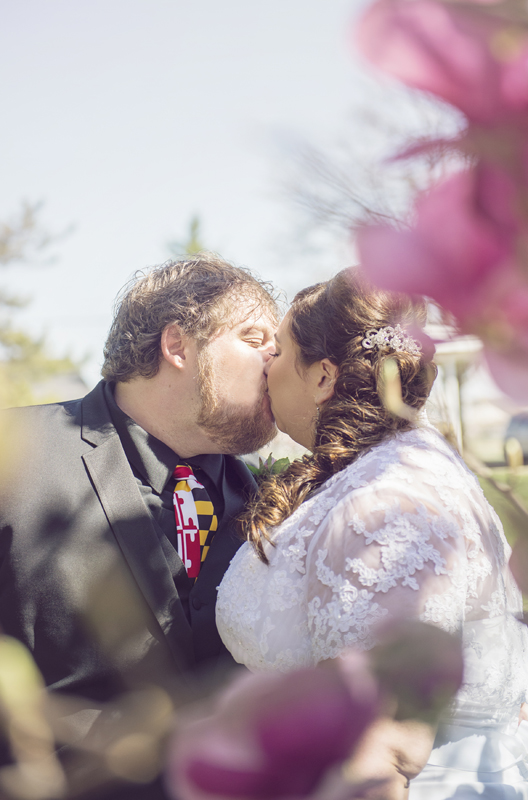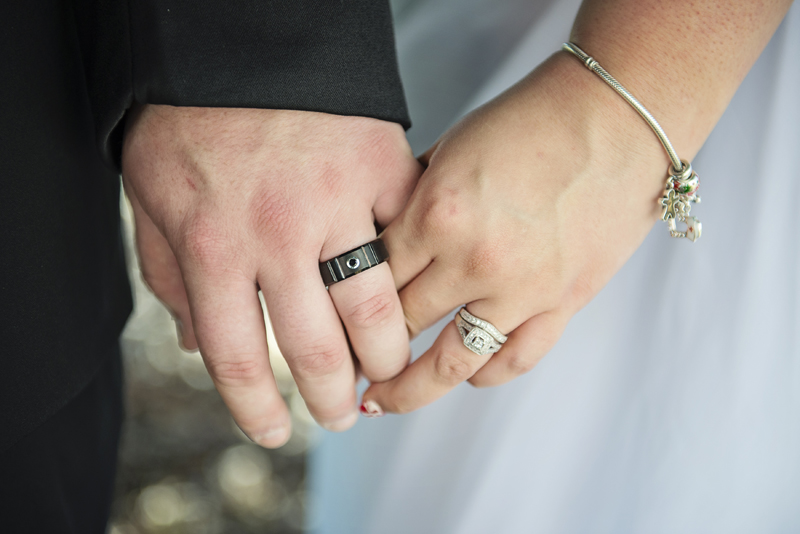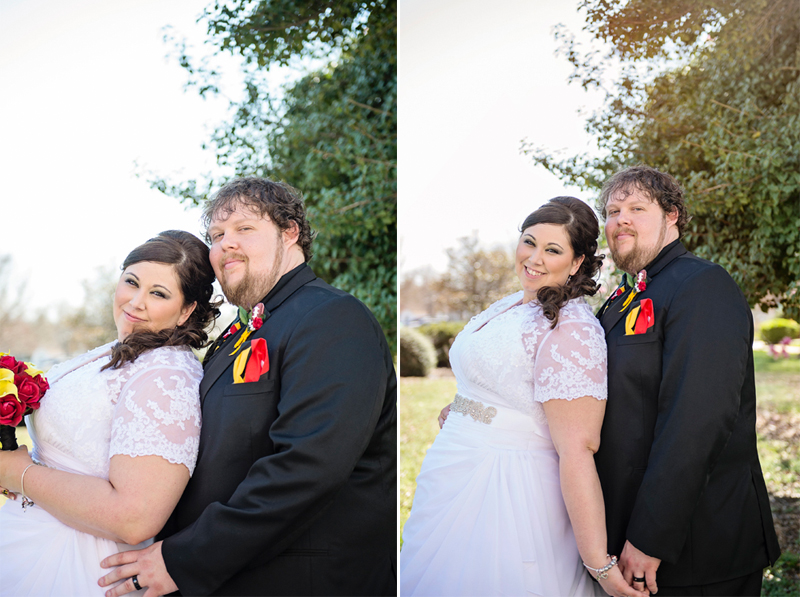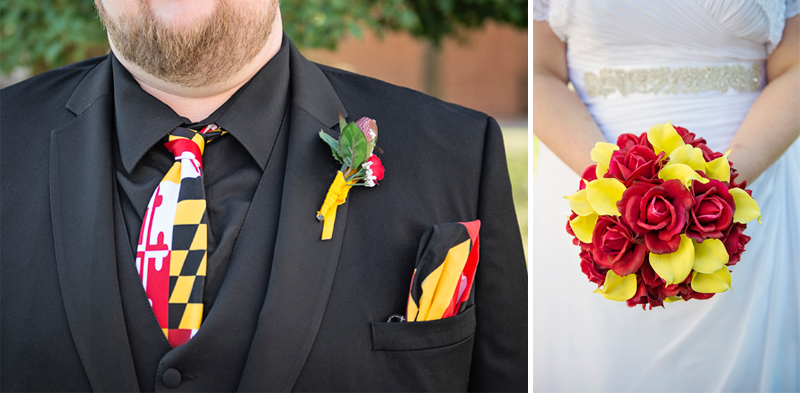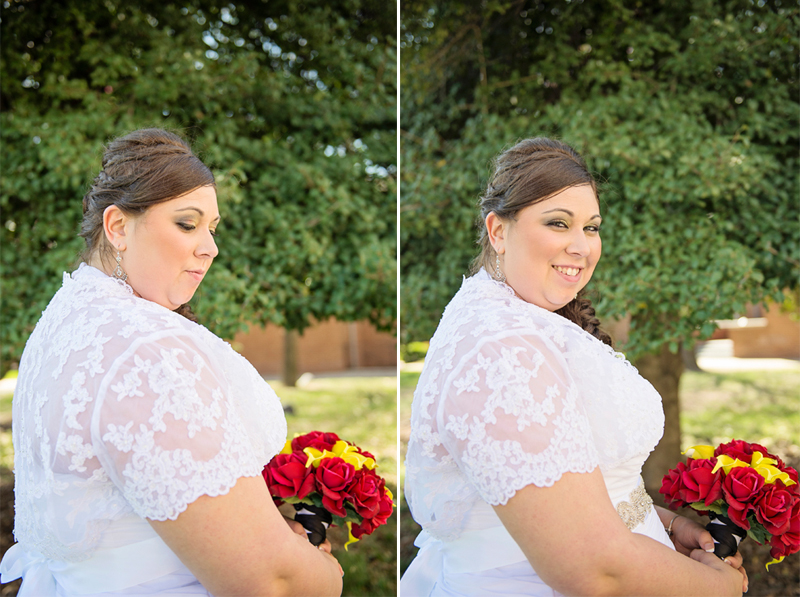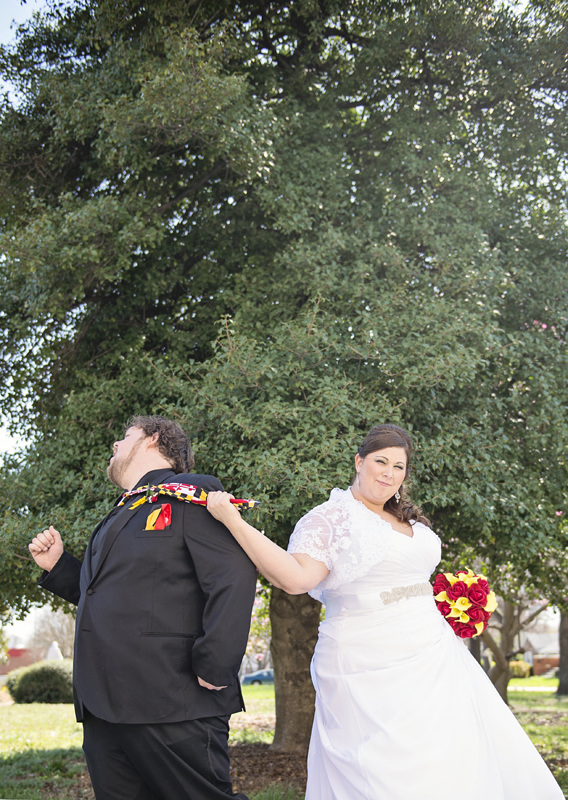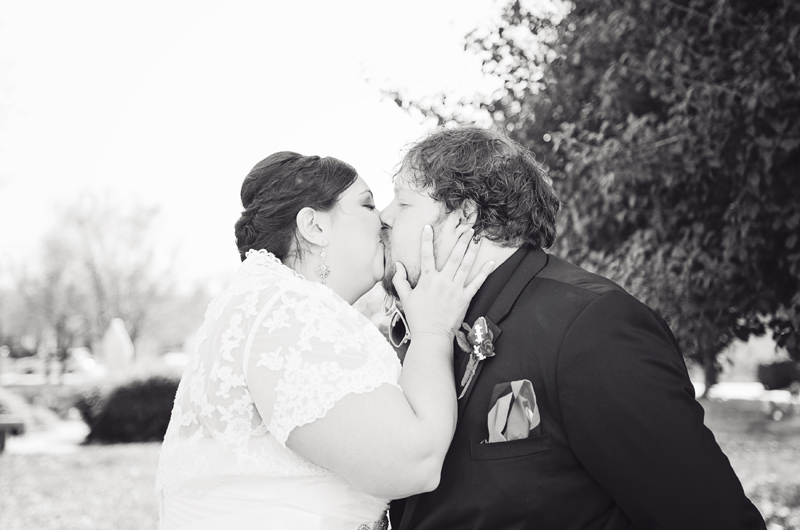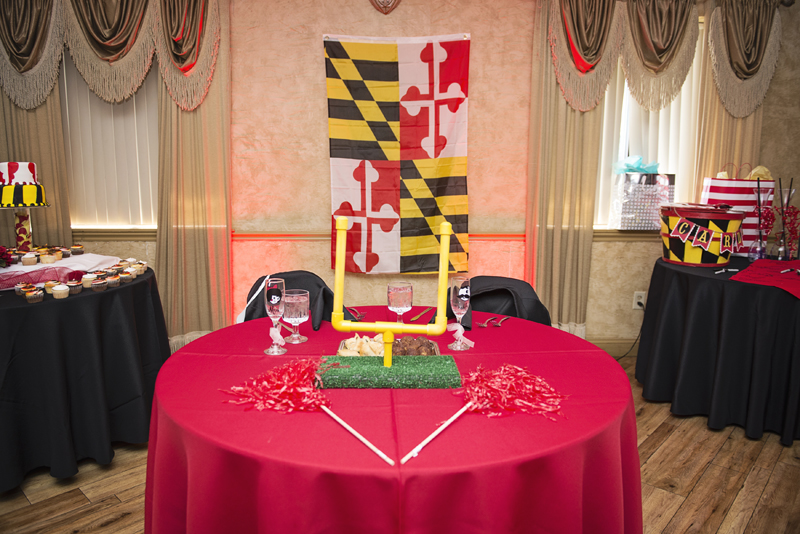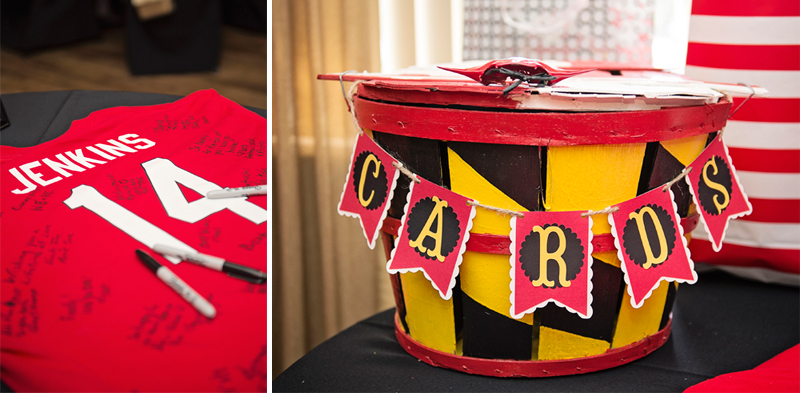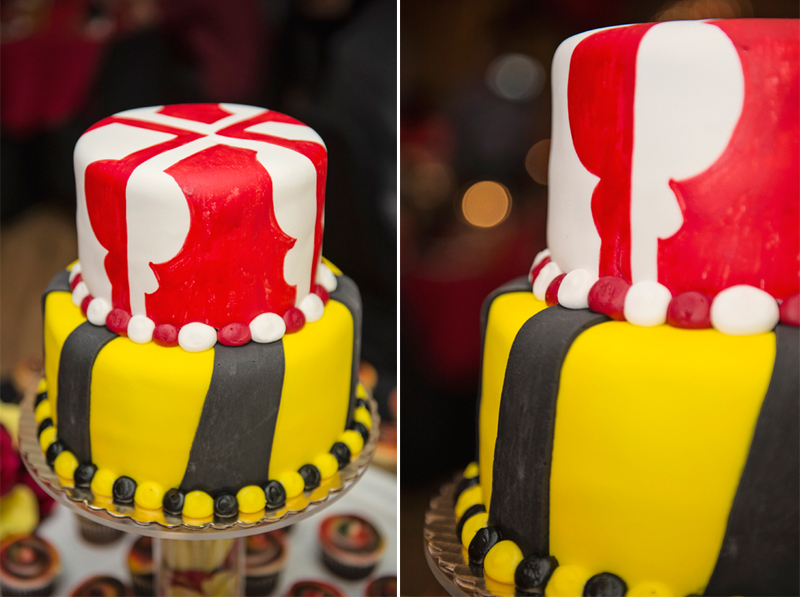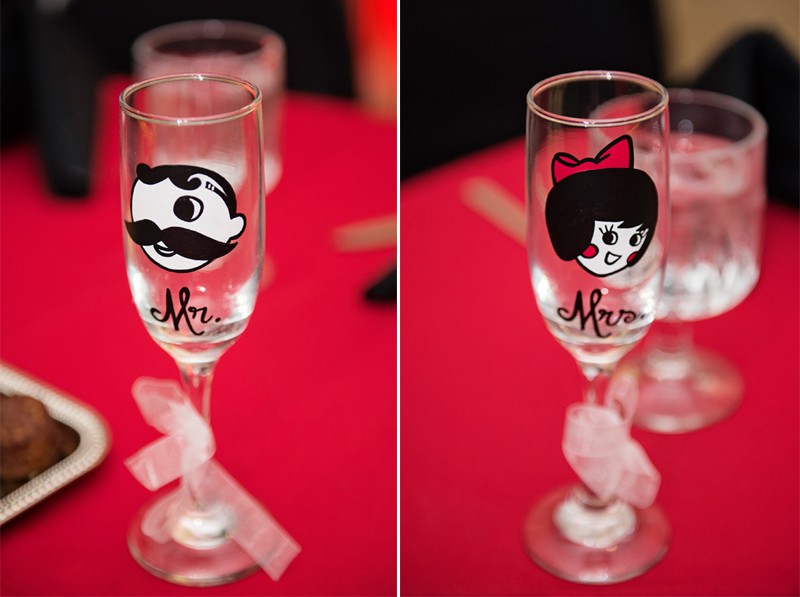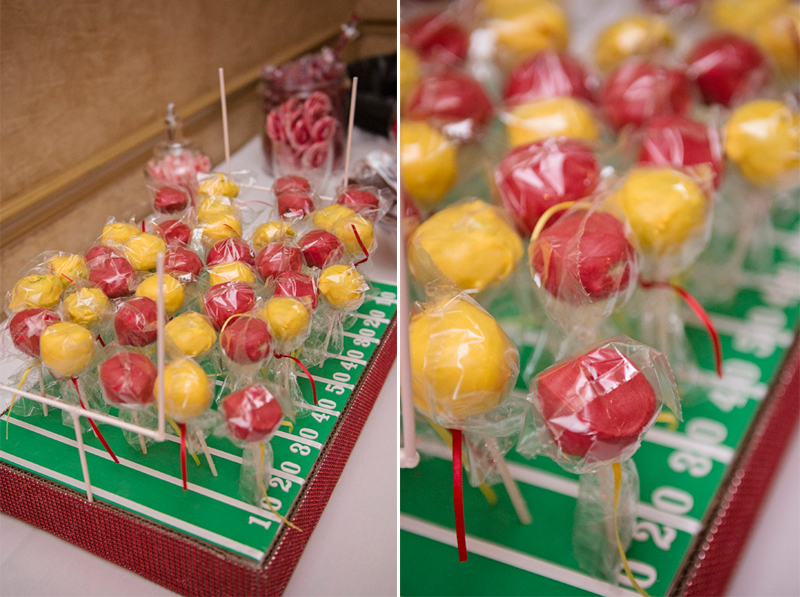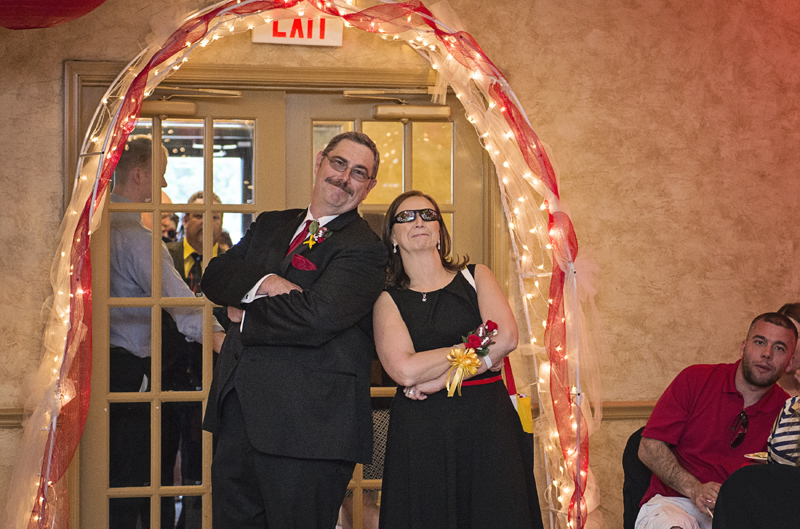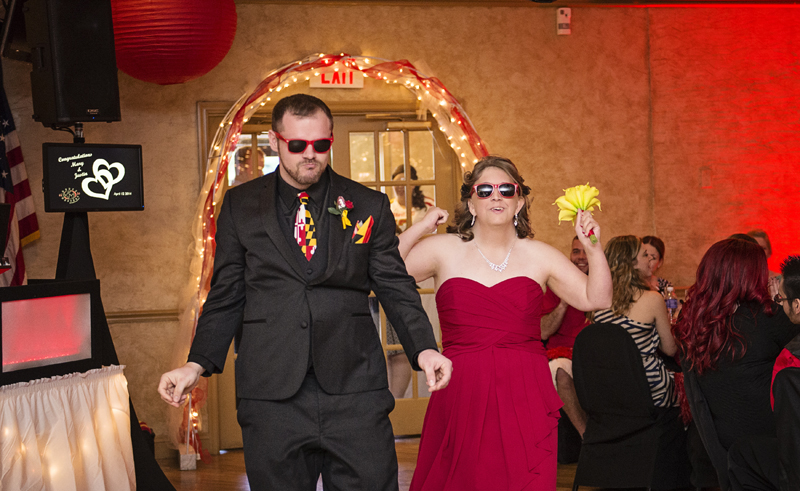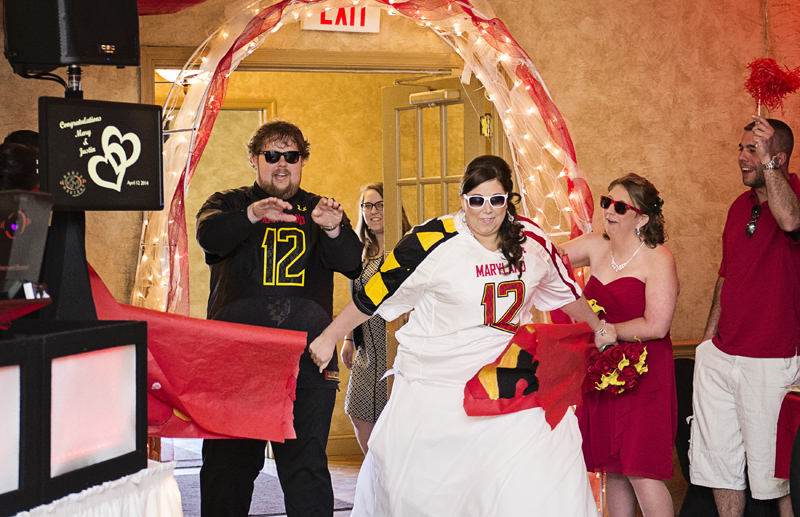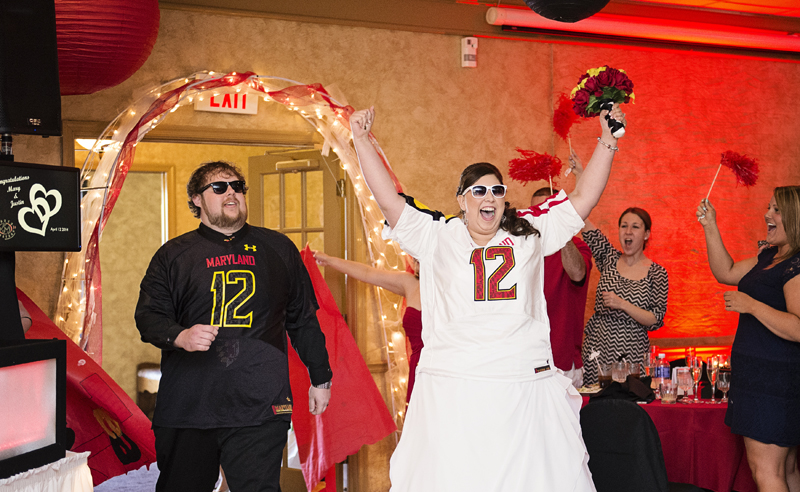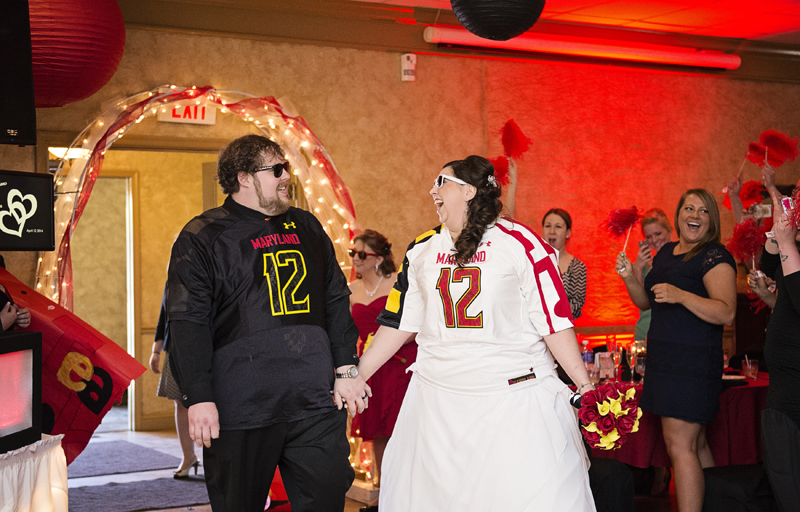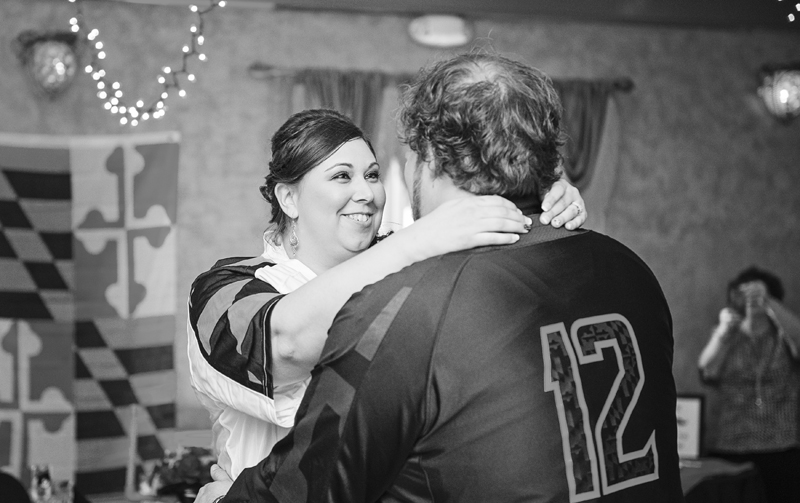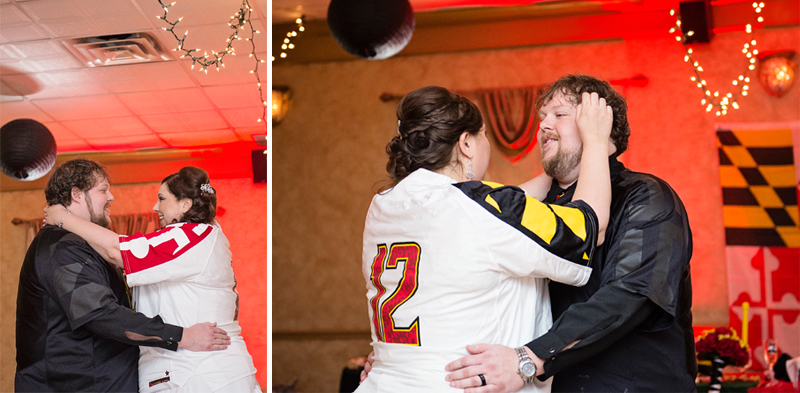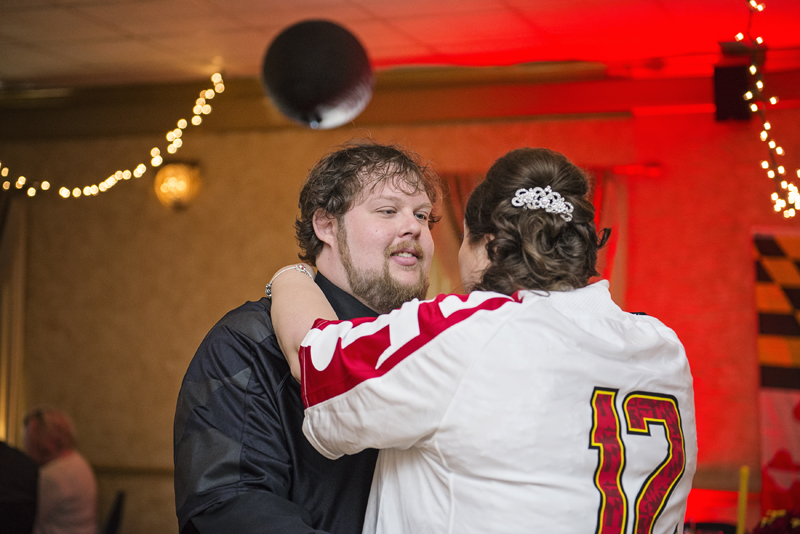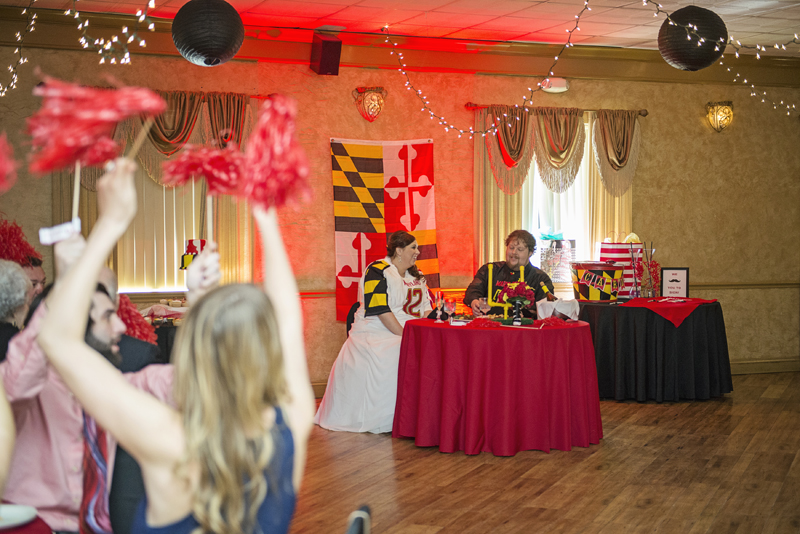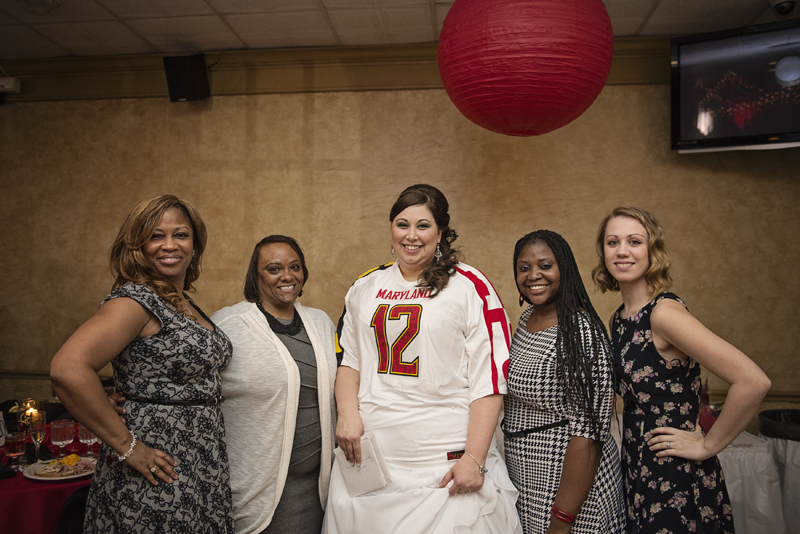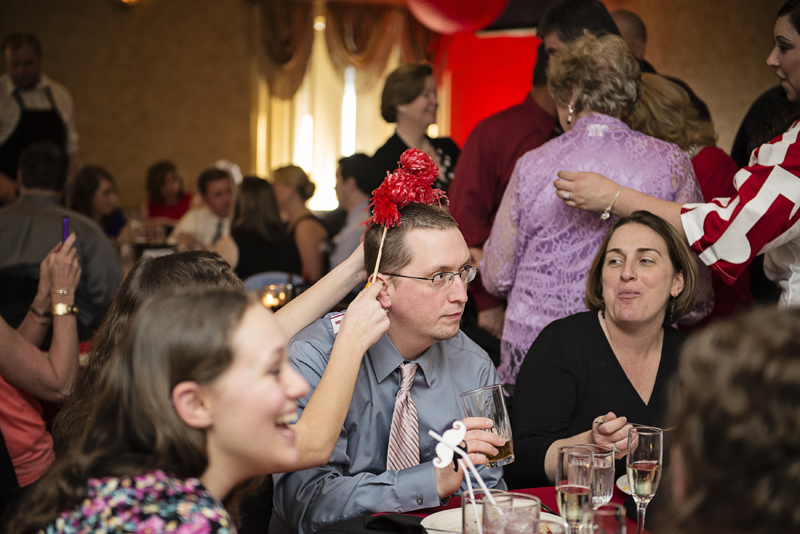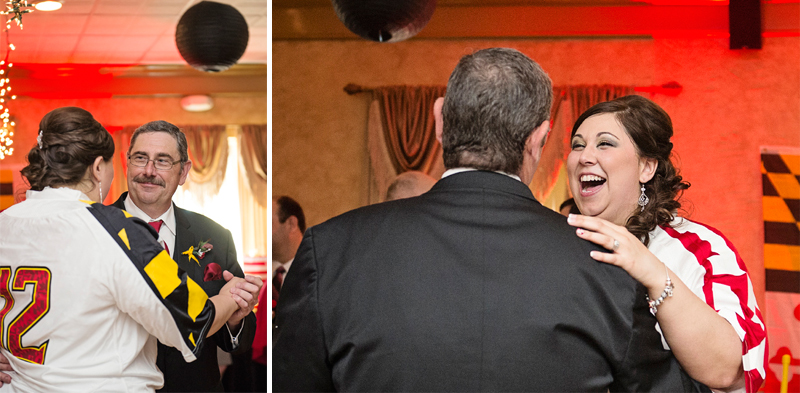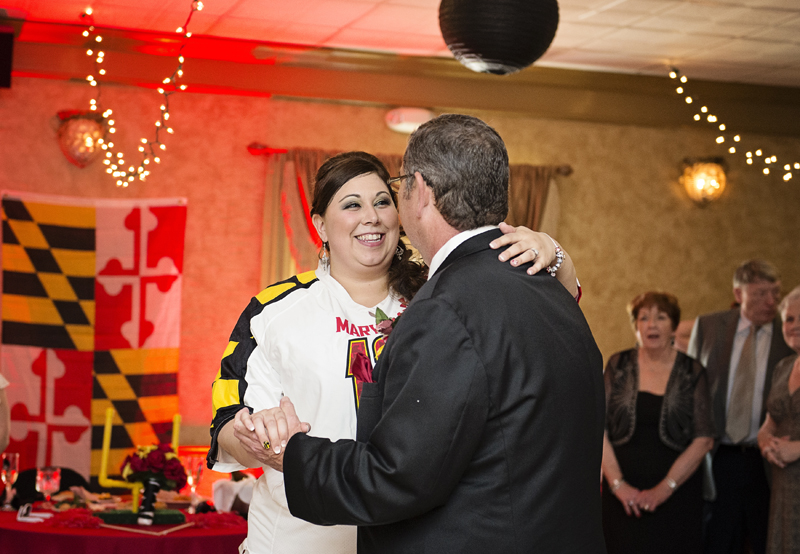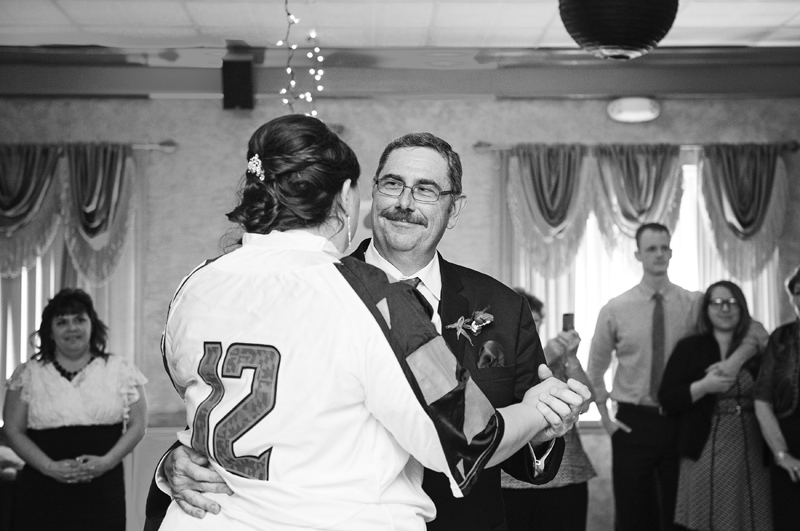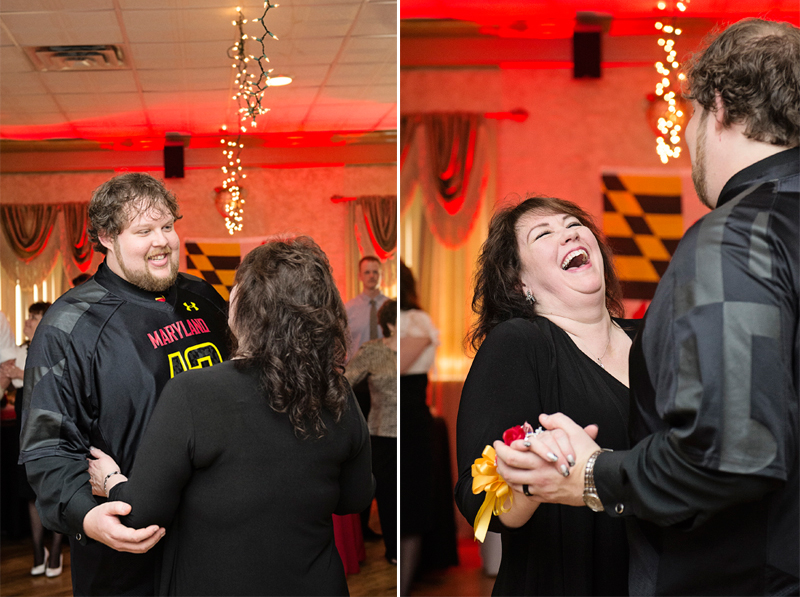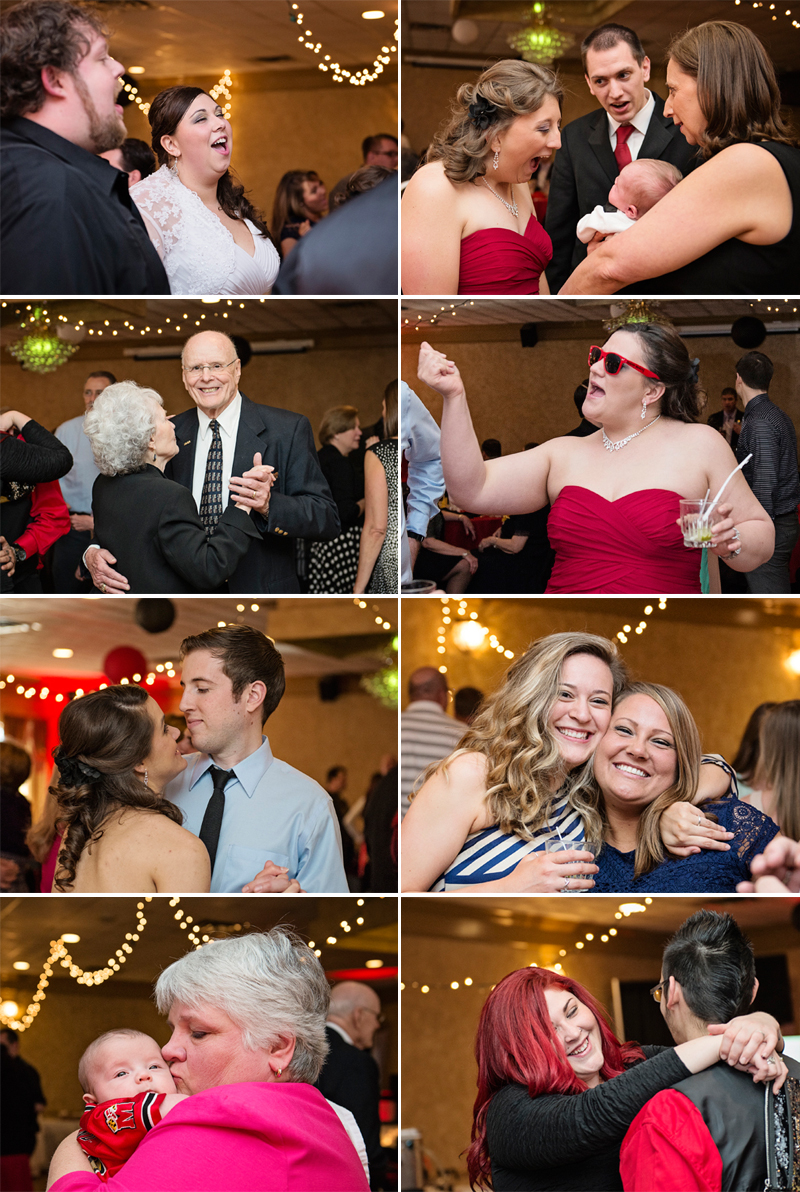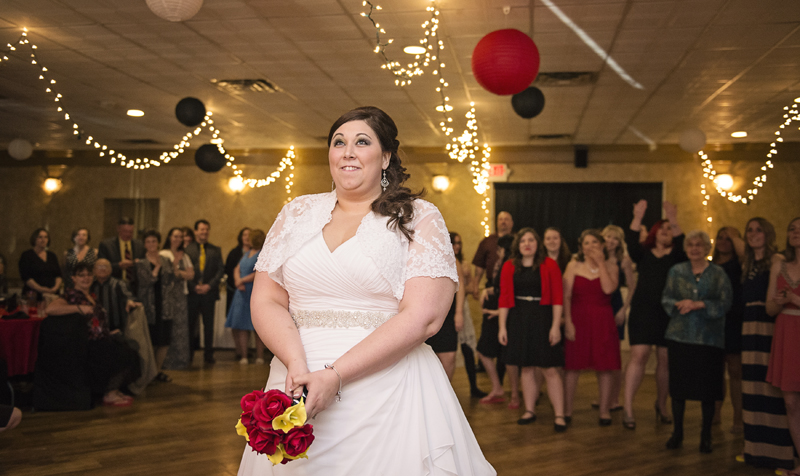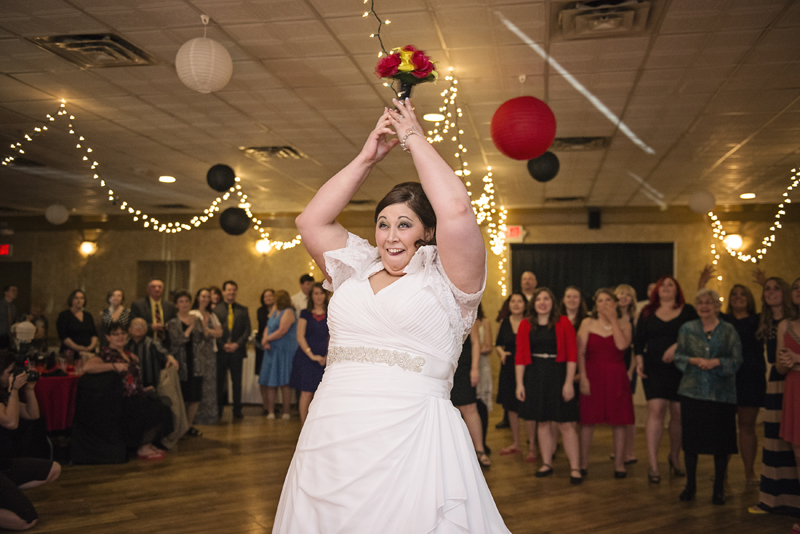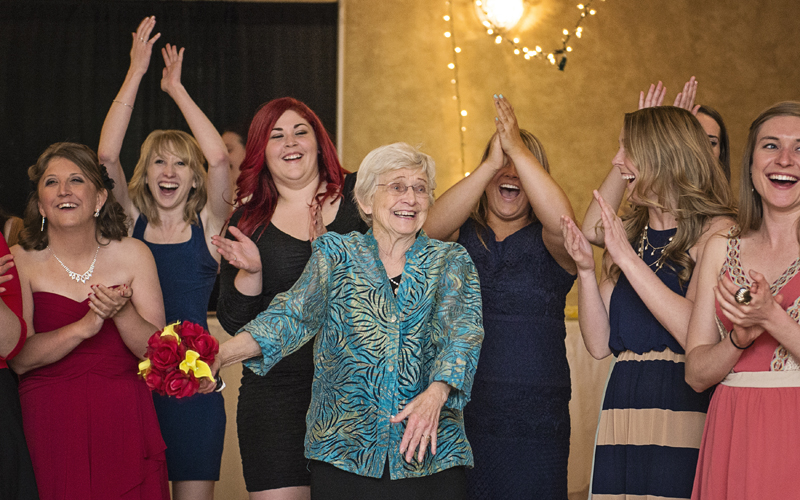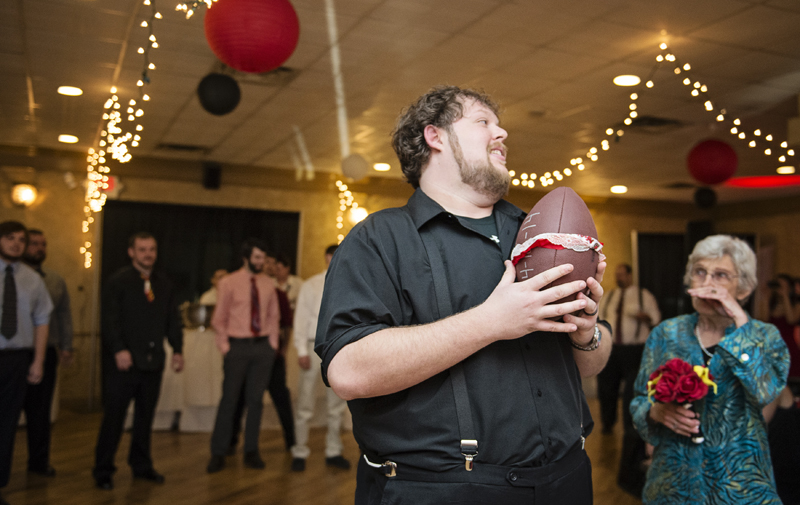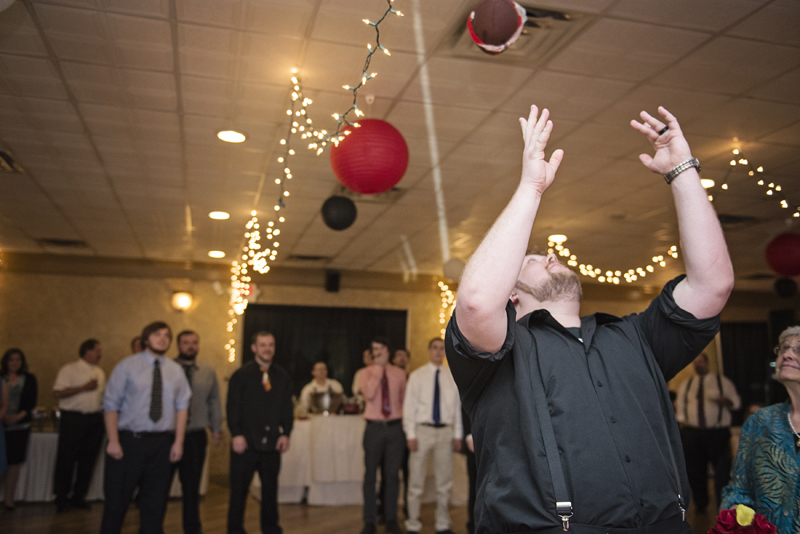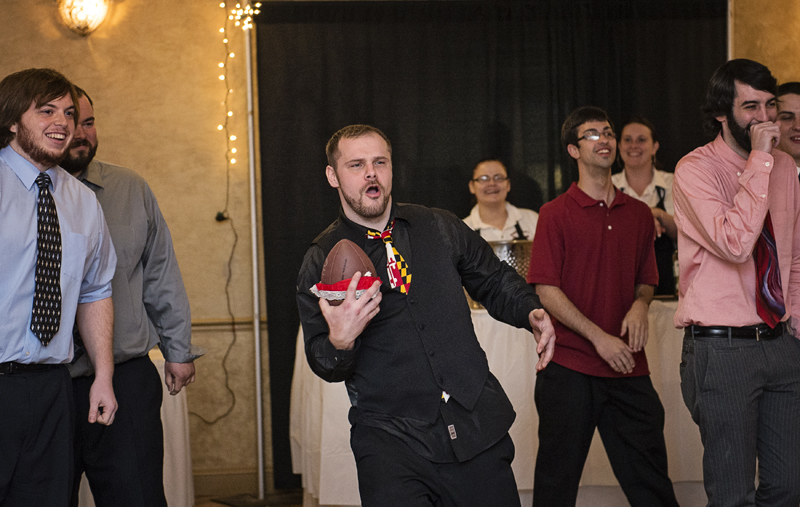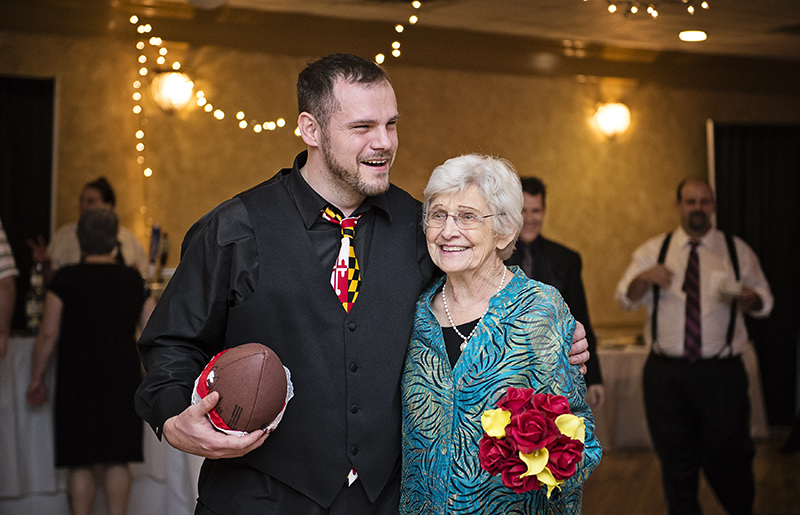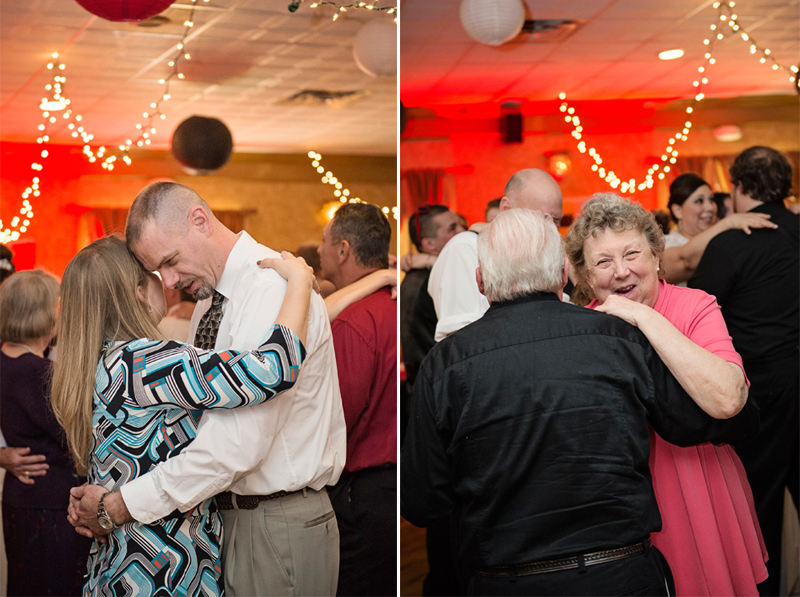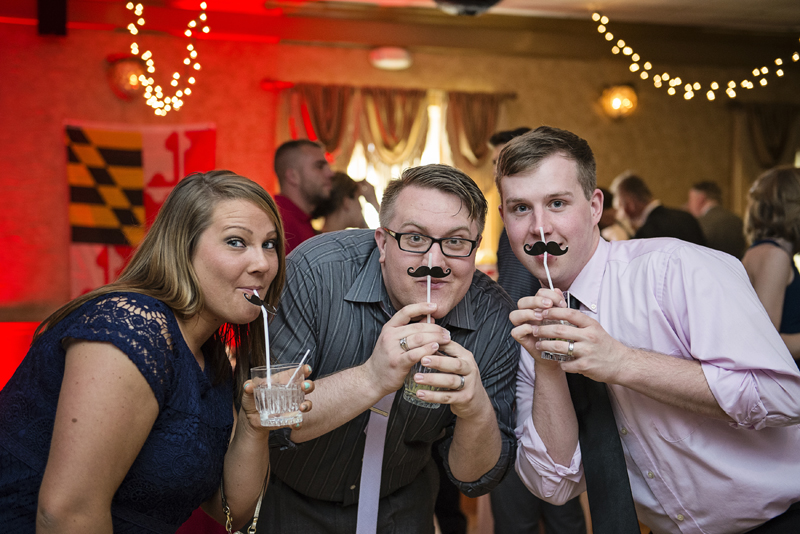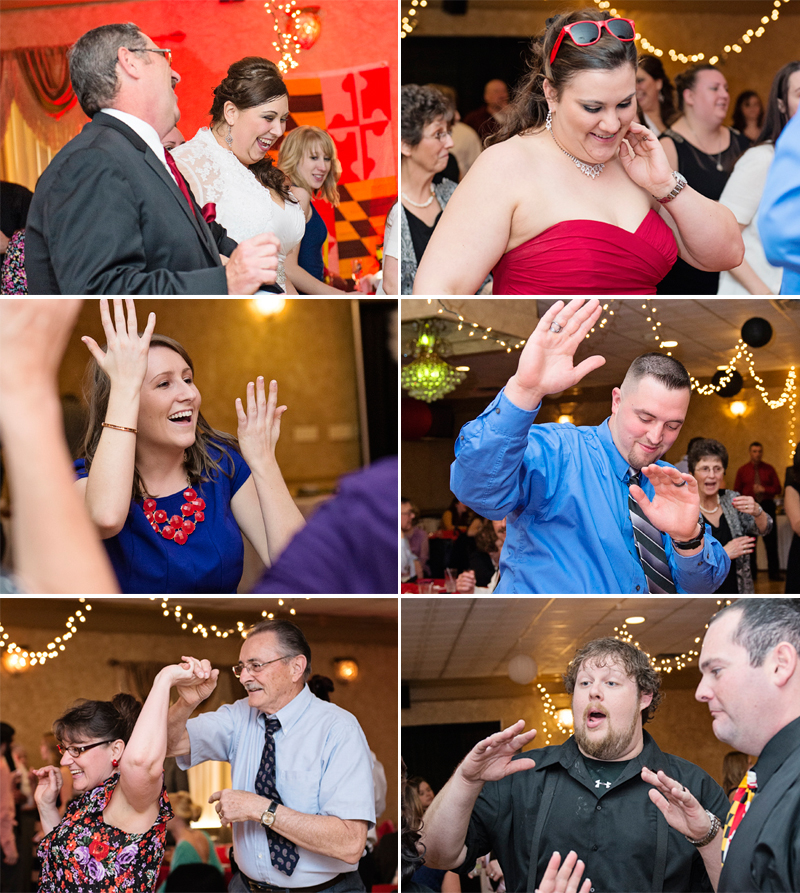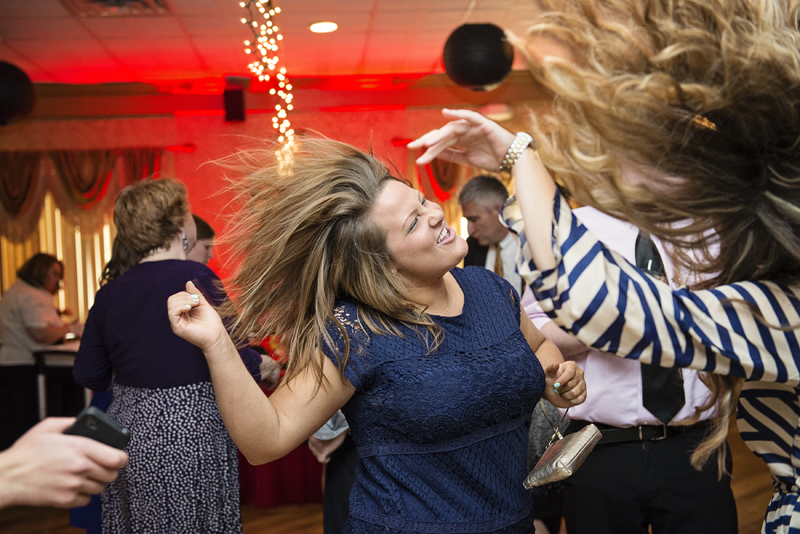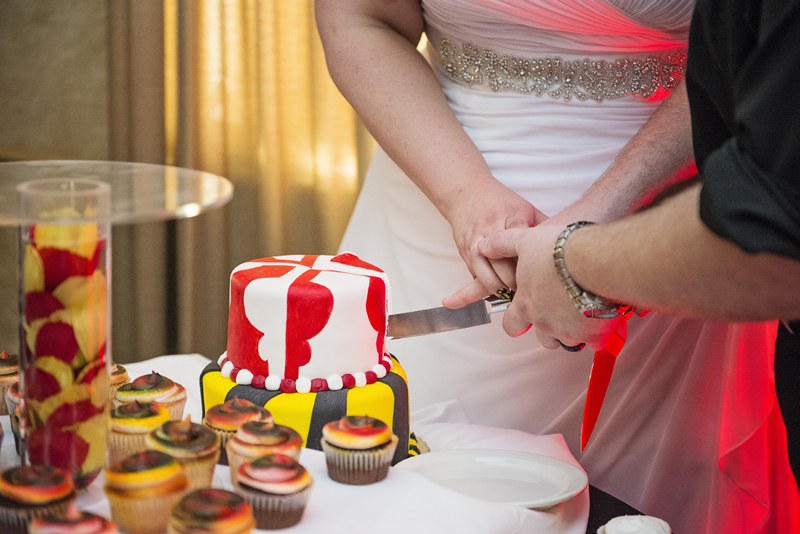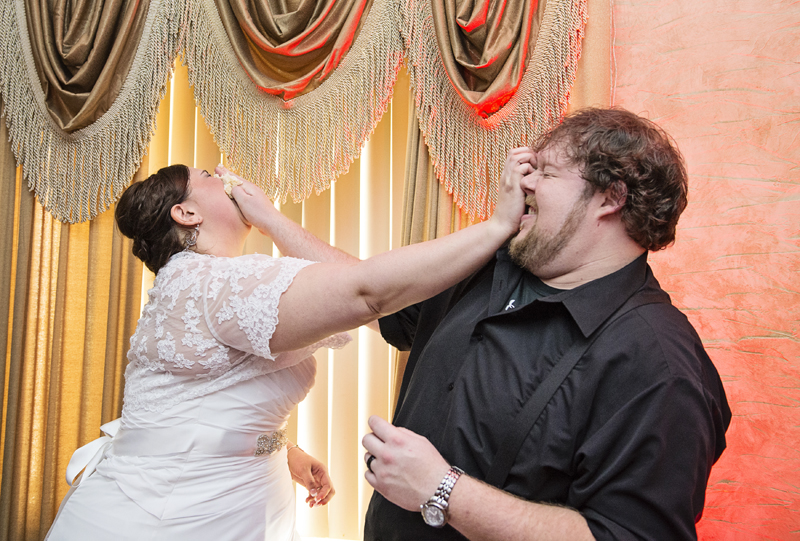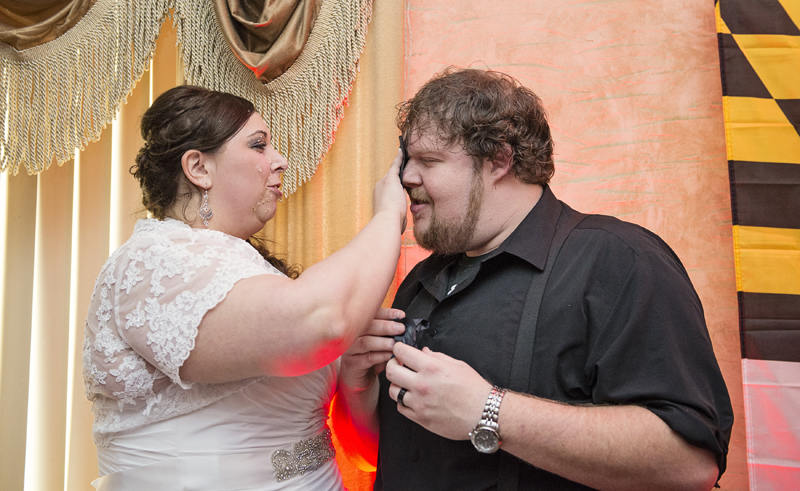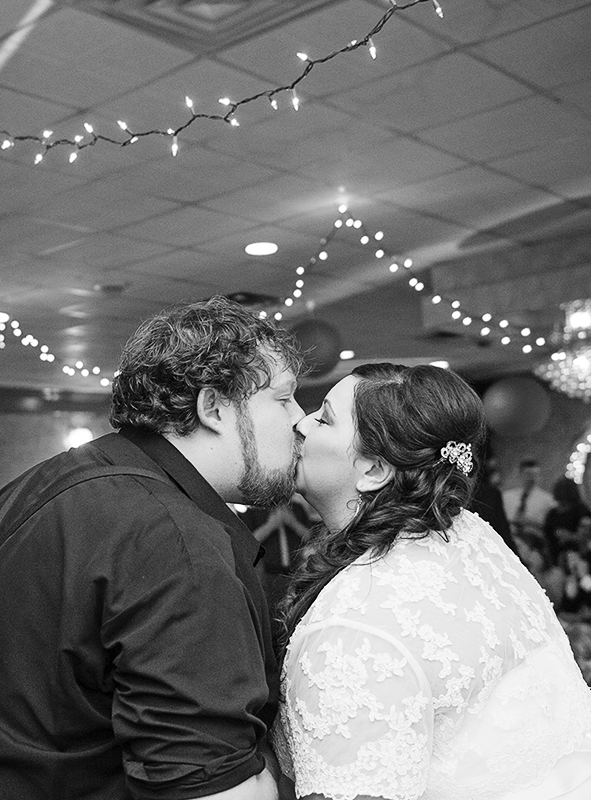 The fantastic vendors:
Wedding Coordinator: Rose Soiree - Sarah Pennini
Reception Location & Caterer: Beefalo Bob's
Cake: Patty from Beefalo Bob's
Dress: David's Bridal
---
---
---