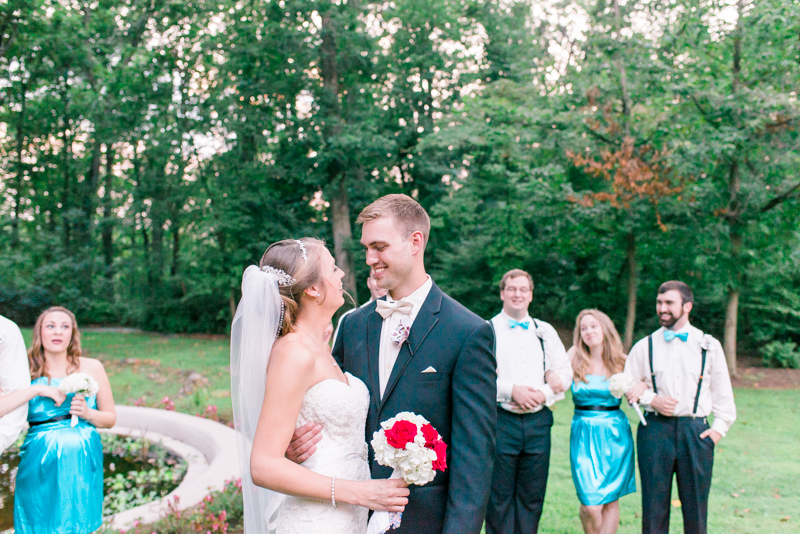 An Enchanted Wedding at Liriodendron Mansion
Shawn and I finished August with April and Corey's Alice in Wonderland inspired wedding at Liriodendron Mansion. It was a breathtaking day, and most of the decor for the day was made by April, which was even more amazing. On top of the Wonderland details there was a huge surprise for their guests during the ceremony when a live hawk flew in and delivered their wedding rings! I had been looking forward to their wedding day since I met these two last Fall for their engagement session, and I knew then that they are the perfect pair. Getting to read their engagement story just solidified that thought even more "Corey knows I have a love for animals. One day he took me to the Maryland zoo in Baltimore and surprised me by telling me that we were going on a behind the scenes tour of the penguin exhibit! We were able to go in the penguin exhibit and be surrounded by dozens of curious penguins. The zoo keeper giving us the tour asked if we wanted a picture, which we definitely did! So when we got together to take the photo Corey got down on one knee and proposed. Of course I said YES!!! Even the penguins were excited for us; both Corey and I got little nibbles on the leg from our penguin audience!" How adorable! April and Corey are two of the sweetest people with the biggest hearts. I loved getting to know them and...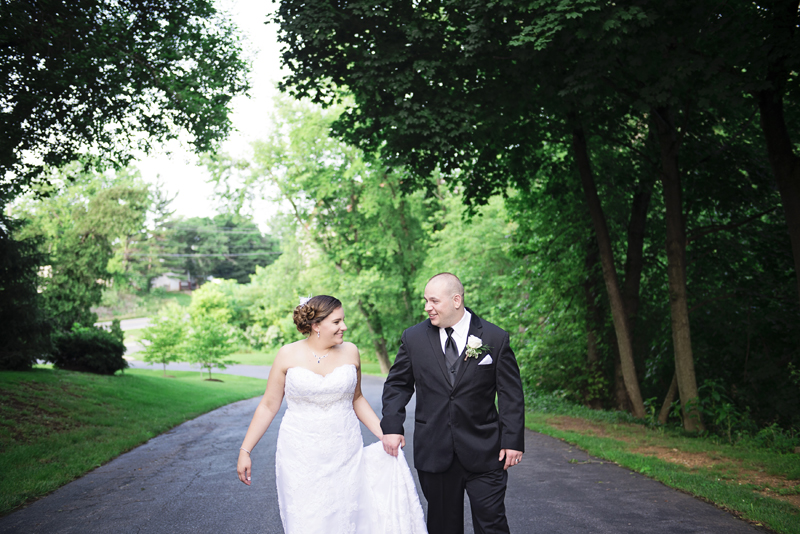 An Elegant Wedding at Ceresville Mansion
Brittany and Steve are such an amazing couple that Shawn and I are lucky enough to call friends. Getting to witness two people exchanging vows and sweet glances at each other is always something that makes my heart happy, but it's even more special when it's two people that I have gotten to see grow together over the years. After I had the honor of shooting their engagement session, I could not wait for their wedding day. It was a day I had a special countdown for in my phone, and whenever another week would tick by, my giddiness would just skyrocket! Everything about their big day was spot on. From the decorations to the weather there wasn't any more that these two could have asked for! Speaking of the weather and how perfect it was: the week leading up to Brittany and Steve's wedding was a complete wash with flood warnings all throughout Maryland. It rained every single day and there was even a call for rain on the wedding day, but, by the grace of God, the grey clouds cleared and the sun came out right in time for the ceremony. There was a lot to love about this day, but I think one of the best parts was their unity ceremony. I've seen a lot of unity candles and some sand ceremonies, but this was the first time I had seen the making of a PB&J sandwich. It was completely unique and THE cutest thing...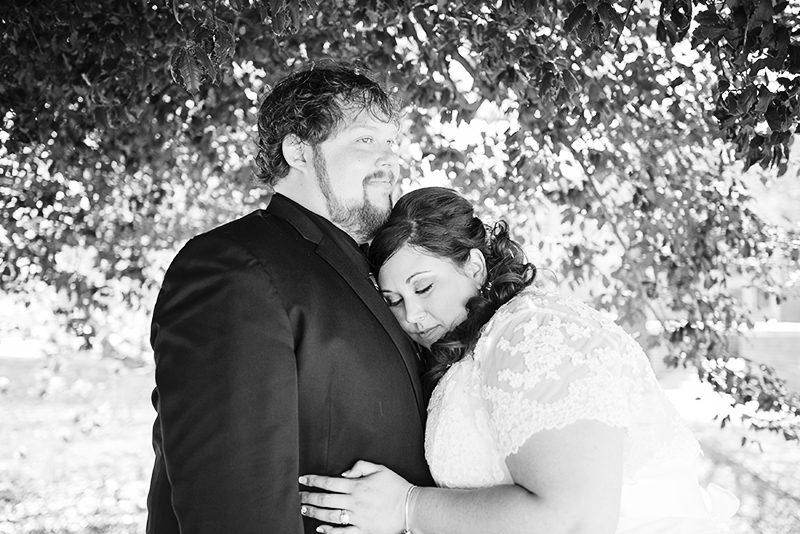 A Beautiful Wedding at Saint Jane Francis
Maryland is where it is at for Mary and Justin, who you might recognize from their engagement session in the fall. I had been looking forward to their wedding because of Mary's description of the MD theme. Everything from their cake colors to the design on Mary's nails reflected their love for Maryland. I loved seeing the tiny details and big picture come together for their wedding day. I never realized how much of a designer's dream the Maryland flag is - it can be transformed into so many different things that no one would ever think of! When I first arrived at Mary's house, I was surprised to see how calm she was! Nothing stressed her out, and even their cake topper disappearing only made Mary shrug and go "Oh well." I think her very zen-like appearance was due to her knowing she was marrying the man of her dreams and that a missing cake topper wasn't going to change that. In fifty years she isn't even going to remember the things that were missing, so she felt no need to stress. I was definitely envious of her calm nature! Another thing I was envious of? Mary and Justin's reception: it was totally awesome! After a beautiful ceremony and some hilarious portraits of the bridal party, it was off to a reception that is now on my "Top Five Favorite Receptions" list. Mary and Justin made their grand entrance by breaking through a banner with their...