Venues I Hope to Photograph
Manifesting Dreams
As Shawn pointed out in his post on Monday, when he arrived back home from Arizona, he shared with me an itsy bitsy cold. I am a very dramatic sick person, so I was pretty much out of commission for a day or two. While sprawled out on the couch and binge watching Modern Family, I started to think about all the venues I've had the opportunity to shoot and all of the ones I have only been dreaming to photograph at. I've heard previously that when you want to make something happen, you should put it out in the world because it may manifest itself into reality. After awhile I started to really believe in that and started to be a little more genuine to myself. I was truly surprised in the effect that it had on my life and the positivity that it brought. So, naturally, I have started trying to work the magic into Britney Clause Photography.
When Shawn joined me in 2015, he started to experience these beautiful places and adventures with me. After he came aboard, I really started to expand my view on what, where, and who I wanted to photograph. The "where" got me especially excited because I know there are an extraordinary amount of amazing venues in Maryland alone. So when I opened up my mind to all of the possibilities - oh man - that made me start to imagine big things for the future. I have a ton of locations on my wedding photo bucket list, but for right now, I wanted to share just a handful in order to get my excitement out into the world and hopefully getting these dreams to take shape :).
My Location Manifesto 
Chesapeake Bay Beach Club // This location is in Stevensville, Maryland and one that I have seen a lot of in the past few months through inspiration blogs and styled shoots. It is beyond beautiful and a premier spot for a waterfront wedding.
H.P. Rawlings Conservatory // Seeing photos of this Baltimore, Maryland location makes my mouth drop to the floor in awe. It is an amazing spot for any and all types of weddings as the rental is completely versatile inside and out. Shawn and I were actually thinking of having our wedding at this location, but our date was already booked at this amazing spot.
The River Club // My best friend was married at this South Carolina location last April, and as soon as I saw this spot, I was living in a photographer's paradise. With views of the river and breathtaking oak trees I was ready to move at the drop of a hat, haha!
Sundance Resort // A location out west! This Utah gem is one that I have had my eye on for quite a while now. I've been obsessed with the mountain views and just overall breathtaking atmosphere. Any wedding that gets to have this kind of view is definitely going to be out of this world beautiful.
O'Reilly's Rainforest Retreat // Seriously, if I had to guess what Heaven looks like, it would be this Queensland, Australia wonderland. One of my top three places to visit in my lifetime is Australia. If I ever got to photograph a wedding there - oh my goodness - watch out, world. I've been following a wedding inspiration blog called Polka Dot Bride since the start of 2016 mainly because I wanted to drool over beautiful Australian weddings and engagements. I came across O'Reilly's through that site. Putting my feelings of shooting at this exotic location out there is a total long shot, I know, but it's one I'm not afraid to do. Dream big, my friends <3.
______________________________________________________________________________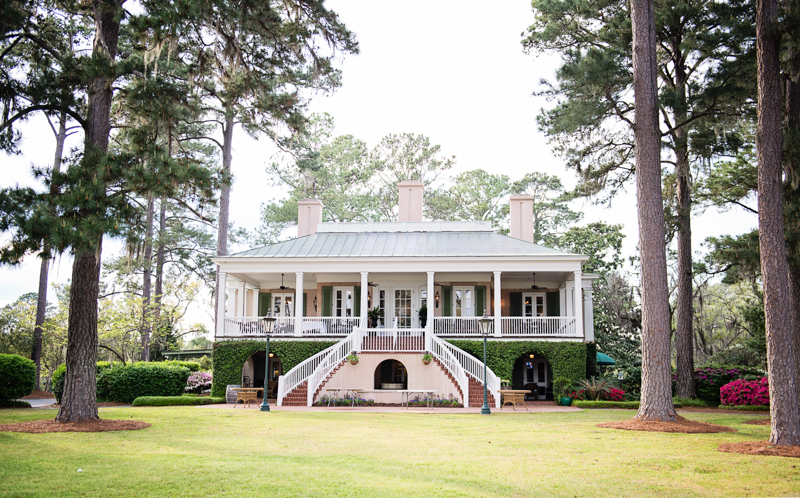 The River Club // Okatie, South Carolina
---
---
---