4 Tips to Keep Costs Under Control
Tips & Tricks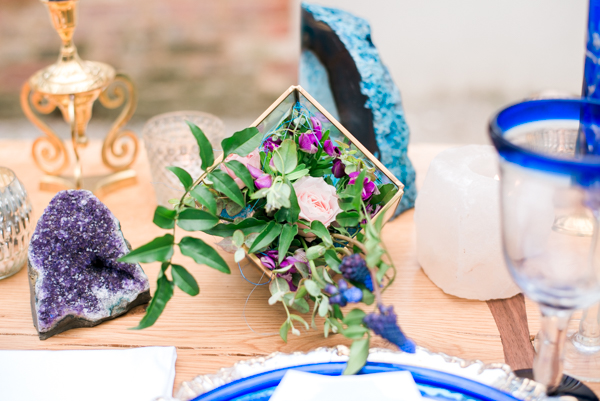 We experienced first hand that spending money is inevitable when planning a wedding inspiration shoot. (Spending money for anything in life is pretty much a guarantee today, but that's a different discussion, haha.) At the beginning of the process for our Rose Quartz and Cobalt shoot, we didn't really think about the money that we would be investing in the session ourselves. When this styled shoot was just a small little baby, we only thought we would need flowers, a dress, and two models. But being the very high end thinkers and dreamers that we are, we noticed that this shoot was going to be much larger than having just three or four components.
As Marlayna and I entered into the later stages of planning, we realized that in order to make this shoot match what was in our heads, we had to put forth some sort of monetary contribution. This included paying for the venue, gathering tablescape decor, and purchasing materials for our DIY activities. We certainly saved quite a bit of money by doing a lot of things on our own and gathering coupons for Target and Hobby Lobby. There is no shame in our coupon and final sales game, haha.
We tried really hard to make sure we split the costs equally and that we weren't going ridiculously over budget for any one thing. We were thrifty in our purchases and definitely kept each other in check. And I never realized how awesome and beneficial it is to live in a time where phones can send photos. We completely took advantage of that technology by sending each other photos of geometric shapes and glass boxes with the caption "Do we REALLY need this?". Most of the time, the person not doing the buying was able to talk the other down from the wallet ledge :P.
We certainly weren't the only ones that were investing not only time, but also a lot of money into the shoot. The florist, Nature of Design, put so much work into the table decorations, the fire place florals, the girls bouquets and so, so much more. They did an amazing job, and half of our dream shoot came together because of their fabulous arrangements. We had fantastic food from Copper Kitchen, gorgeous models, Dorsey Beauty on hair and make-up, cakes by La Cakerie, etc.. All done by wonderful people who believed in this shoot enough to invest in it.
If a styled shoot is on your 2016 goal list, or even if you're planning your own wedding or special event, I encourage you to follow these 4 steps that I've come up with:
1.) Comparison shop.
Most of the time, whenever anything needs to be purchased, we all turn to Amazon exclusively; however, they aren't always the cheapest option, and you want to be sure that you aren't overspending. It's important that you don't break the bank, because money carries a hefty amount of stress for people. If you run in to debt for your styled shoot, any shoot after that will be masked in a little bit of anxiety, and that is just not the way to operate. Places like Hobby Lobby always have a 40% coupon and typically run storewide sales for 30% off everything. We got 4 really amazing glass terrariums for $40. Usually one is that much.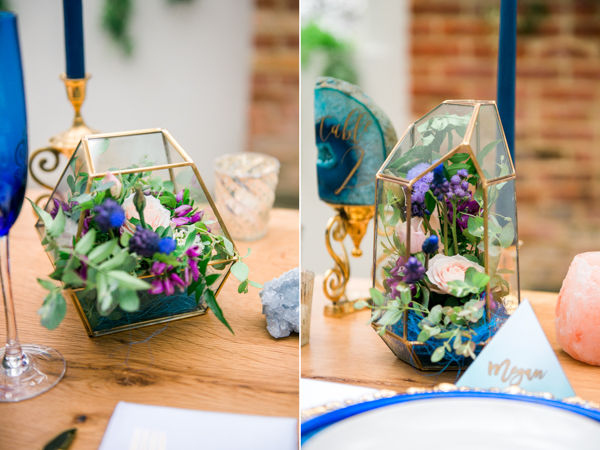 2.) Create a spreadsheet of your purchases.
From the previous blog posts on our styled shoot, you all are well aware of how organized Marlayna and I are. Whenever there was an opportunity to make a spreadsheet, we did, and I feel as though it helped us immensely with keeping track of our spending. This helped us keep ourselves in check, keep the other in check, and keep us on equal spending ground.
3.) Organize your receipts and keep the stickers on.
The days leading up to the shoot, Marlayna and I were going crazy with last minute purchases. We weren't sure if we were going to need certain items, so we made sure that we kept the stickers on the product and also stored the receipt in a safe place. If anything went unused, we returned it back to it's home store the day after the shoot.
4.) Don't be afraid to DIY.
We knew that we wanted to have geometric hanging shapes the second we combined our Pinterest boards. The costs of just one terrarium from Amazon was about $30, and it was way too small. So we instead decided to build our own! Marlayna made a few using fabric straws, wire, and gold paint. The one's I made were out of PVC pipe, wire, and gold paint. Even though we made them separately, all of them went so well together and turned out better than we could have ever imagined. Now that summer is here (and the rain is hopefully over) I will be doing a tutorial on making these. Everyone deserves to have their own beautiful geometric hanging shapes, and I hope my instructions can help make that a reality!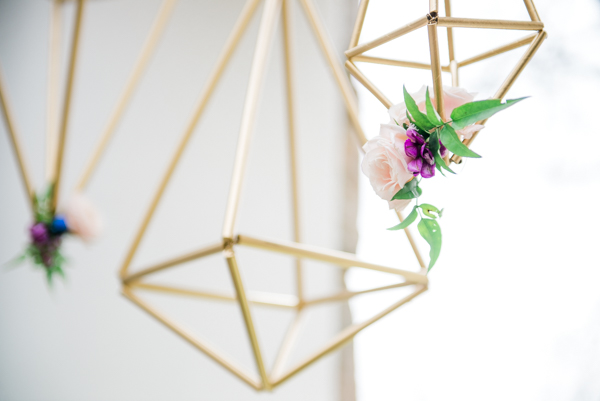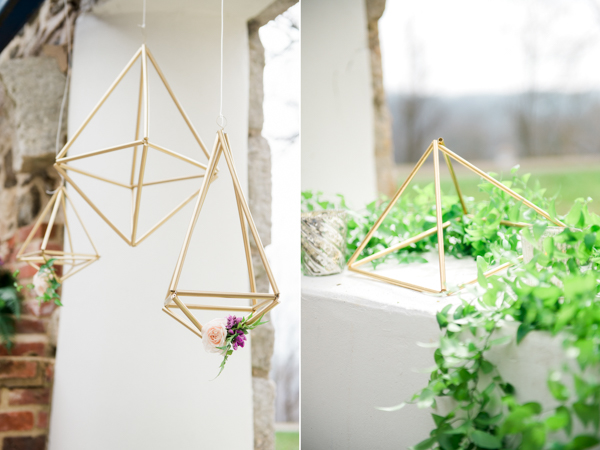 ---
---
---