My Experience with The Big Fake Wedding
Advice from a Photographer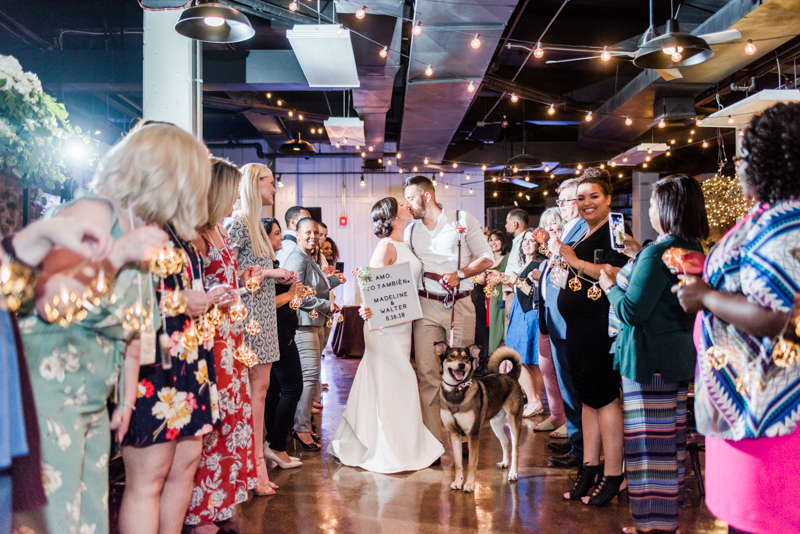 I've gotten a lot of people asking for my experience at the The Big Fake Wedding. I participated in the Baltimore event in May. It was something I didn't think I'd be doing at the start of 2018, but I am very glad I did it. 
When you are going through the day, you have to remember that there are a lot of key players. You are not the only vendor participating, and often times you aren't even the only photographer, florist, stationery designer, etc. on the scene. A few of the vendors may share your same passion, which is something completely different from a typical wedding day. The benefit, though, is that you get to experience a really unique evening that will make you excited for your business and the new friendships you'll develop.
This post is in no way affiliated with The Big Fake Wedding. They did not ask me to write this post, and they did not supply any of the information enclosed. This post is 100% my own take on the day. 
What is The Big Fake Wedding?
In short, it's a giant party! For guests of the day, you'll get to witness a sweet vow renewal type of ceremony. You'll also get to interact with wedding vendors and see them in action. There's so much to see, lots of good food, and dancing!
For vendors, you get the chance to really show off what you got. There's no such thing as "too much" during The Big Fake Wedding. There is also the added benefit of interacting with other wedding professionals. You may meet a few people who become good friends!
What's the beginning of the day like?
The day starts with set-up. My recommendation, from a photographers standpoint, is to get there right when doors open. You want to get a good table in the Tunnel of Love (the vendor "booth" section that guests will walk through after the ceremony). You'll also want to get started with photographing behind the scenes and details. The morning is also the time that floral design studios will begin setting up their tables, so you can get a few tablescapes photographed as they get finished. The chosen venue goes through a huge transformation into a one of a kind event.
You're told you will be there all day, and that is not a lie. Pack comfy shoes and also feel free to wear comfy clothes when you arrive, and then change into your more professional outfit before the event officially kicks off. Shawn and I weren't sure of the arrival protocol, so we were stuck in our formal wear all day, haha.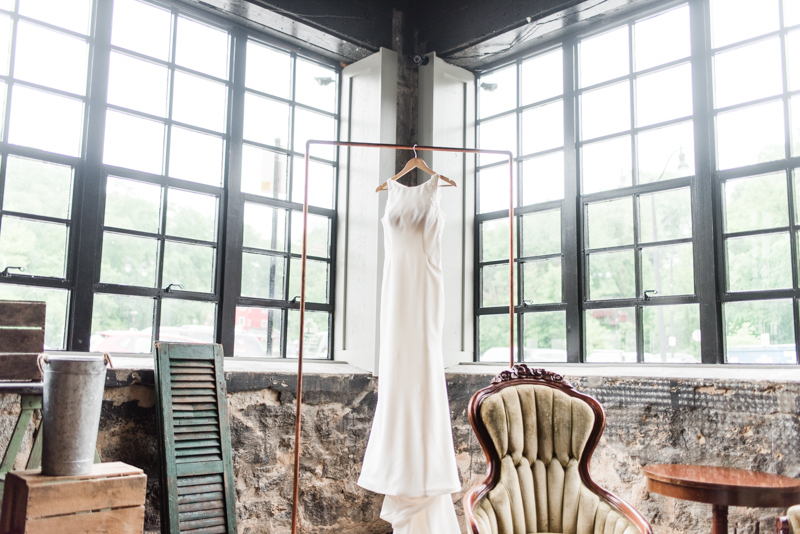 How is portrait time handled?
So for our event, we had the wonderful beauty of horrible weather (totally being sarcastic). It was pouring during two of the photographer time blocks , so two of us didn't really get the opportunity to work outside the venue. Each photographer is scheduled ONE 20 minute block of time with the bridal party, bride and groom, and any extras that happen (we had the couples pup, Remy, for our shoot). It's not a lot of time at all, especially when you are trying to think of how to make YOUR time with everyone unique and different from the last.
I really tried not to pay attention to what the other photographers were doing because it would make me envious and just want to recreate, which is not special or right. I think all of us photographers benefited from the fact that we couldn't wander too far from the venue because of the rain. We had to challenge ourselves and make ourselves more effective photographers with those limitations. It helped that Main Street Ballroom offered SO much gorgeous variety just by wandering around inside!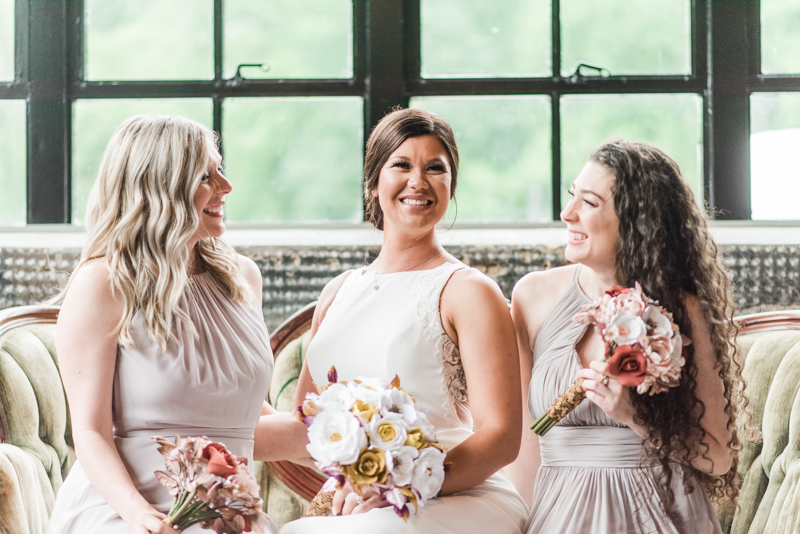 How does the ceremony work?
The ceremony is one of the more stressful times. Everything leading up to the event beginning, is relatively smooth and easy. It's when the guests arrive, and the venue fills up that you start feeling a little more cramped. The 6 photographers (3 mains + the 3 second shooters) have to be able to work together. The group of photographers we were with were fabulous, and we all we were able to shift around effectively in order to never be in the each other's way. 
This event had a lot of guests, and when the seats fill up, it's standing room only. Be prepared for a crowd, and have a game plan with your second shooter. This ceremony is incredibly different from a wedding day, so even if you and your second can communicate just with looks, you'll need to rework your normal plans to accommodate the close quarters.
Okay, but there's a reception too, right?
Yup! There's music, dinner, dancing, and drinking. It's legit a party. The reception includes everything from a first dance to a handy-dandy exit that the coordinator arranges. While the wedding couple and bridal party are gettin' down on the dance floor, guests are mingling around the Tunnel of Love area. If you are a photographer that works with an off-camera flash, this is the time to chat with the other two photographers. You all should have a game plan of how your different stands will be arranged so that you all get great and balanced images. Also don't forget to set you Pocket Wizards to different channels than the other photographers. No body wants 6-10 flashes triggering at the same time...you may trigger the apocalypse too.
The exit, though, is a really cool time, especially since at the end of the evening, the people involved in the exit are mostly your fellow vendors. The moment is sweet, intimate, and fun. To be honest, you get to know all of these people so quickly and deeply that it kind of feels like you're sending family off to their second honeymoon :').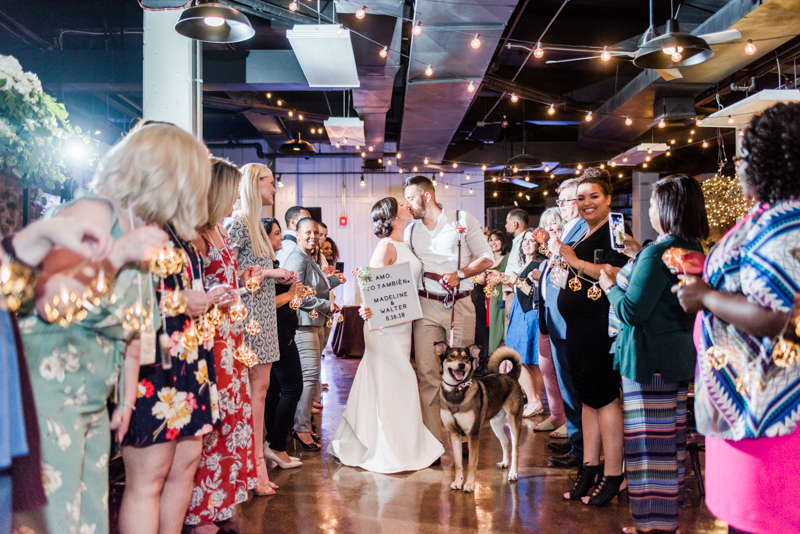 Your Tunnel of Love table
You're supplied with a table on the day of the event that you can decorate in anyway you want. You'll get an in-depth guide that will help you out with this part, BUT if you're like me, you'll still be freaking out about what to decorate with. I had info cards, a tablet, business cards, a name sign, a canvas, a signup sheet, and rock candy sticks to give out. It was way too much. I would have probably found a different way to display my business name in order to open up more room on my table. 
Also, There only needs to be one person at your tunnel of love table, and it should be YOU. Honestly, I know this is going to be difficult to do, but who else knows your business better than yourself? I'm always the one to talk the most during our meetings with couples. So when couples are coming up to your tunnel of love table, they should be talking to you. Your second shooter is great, but they aren't the name of the business. I was a big ol' dummy and didn't take a photo of my table, but here's House of Catherine's expertly displayed table!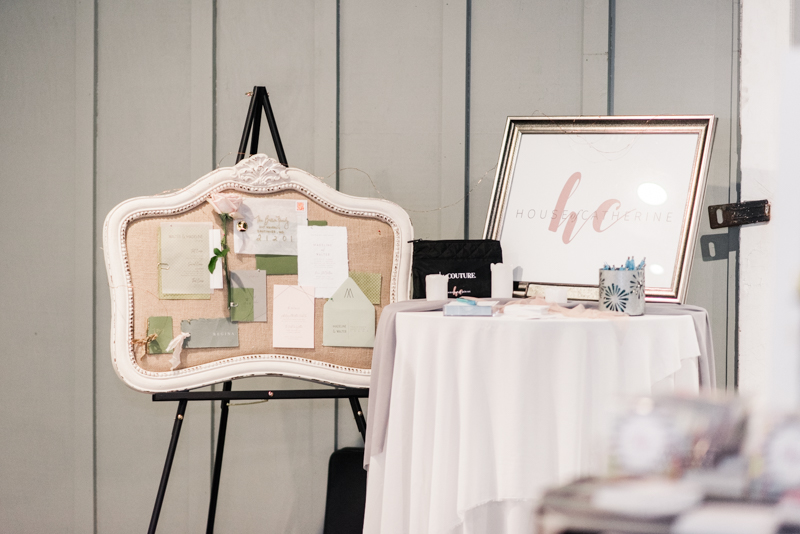 Things you can do to make the day smoother
Communicate with the venue and see if you can do a private walk-through beforehand. If you are a coordinator, this is awesome for you to see so you can plan out the events you are in charge of. Florists, this is the perfect time for you to see the areas that your decor will be setup in. Photographers, it's imperative to see the lighting, the atmosphere, the different areas to utilize, everything!
If you're a photographer, reach out to the other two photogs that will be involved. This is something I did not do, but I wish I did. The day itself is kind of crazy, and there's always the feeling of being an impostor. I know without a doubt, if I had sent a "hey there" message to the other two businesses in charge of photos, it would have put my mind GREATLY at ease. 
Go to the cocktail hour. The Big Fake Wedding team hosts a vendor mixer the night before the big event. Make sure you go to this! It's a great way to mingle with everyone and you may get some early connections. 
Pay attention to the booklet. Another photographer specific point. The crew of The Big Fake Wedding will supply you with a check list of the vendors and what they contributed to the shoot. Use this to your advantage and make sure you cover EVERY piece those vendors supplied.
The financial aspect
This was a big point for me. I was initially concerned about the amount of time to the amount of money Shawn and I would be investing. It has to be something you think about because it's a good amount of money. However, if you've ever been tempted to participate in a wedding show, you've seen the numbers for a crappy booth in the back of the hall where no one will find you. They are astronomical, and that doesn't include a styled shoot and an electrical outlet. 
There are so many things that makes The Big Fake Wedding 100 times better than any traditional bridal show. To list a handful:
It's organized by professionals who aren't just looking to make a quick buck and sell you a spot.
It highlights a select number of vendors, so you never feel overcrowded. How many photographers have booths at a bridal expo? 15? Maybe 20? There's 3 total at The Big Fake Wedding.
The whole thing is a huge styled shoot, so you're never left just sitting at your table with nothing to do.
You get a publication out this (SEO heaven). The Baltimore shoot was featured on Wedding Chicks, a national blog. 
The list is honestly endless, but I don't want to bash traditional wedding shows too much. There's a reason they happen and sell out..I just don't know what that reason is (the shade of it all :P).
Should you do it?
Well, I can't really answer this. It's up to your personal beliefs, your financial confidence, and your schedule. The Big Fake Wedding does happen during a weekday. They are very conscious of a wedding professional's calendar and therefore make it easier by hosting the event in the middle of the week. However, it's a full day. You'll be exhausted, sore, and really wanting Taco Bell afterwards. There won't be much down time, though, since you'll need to get images edited and out by the next week. So if you don't work well with short deadline, this may not be the event for you. But, if you want to experience how others work and the joys of meeting fellow small business owners, it's a perfect event to be at. 
PS. I'll be posting more about The Big Fake Wedding soon, I've fallen off the blogging wagon, but I'm hoping to put myself back on! Until then, here is a very small collection of my images from the event. Just to show you what you're capable of ending up with :).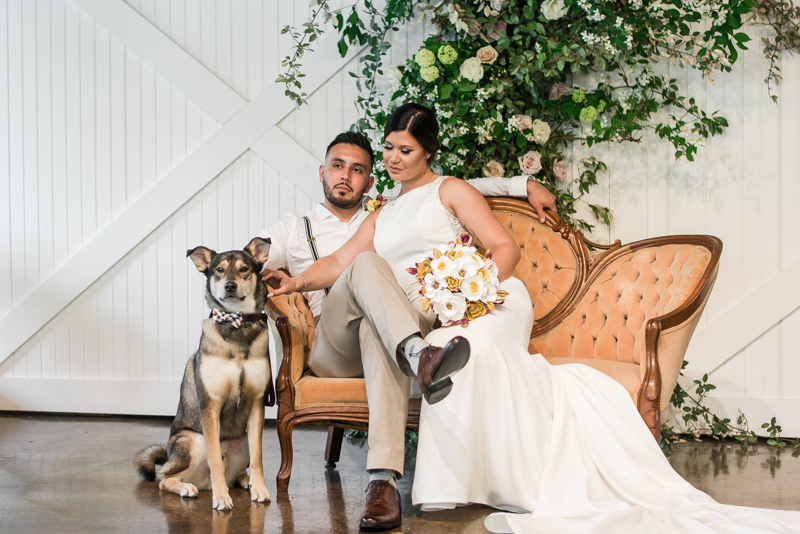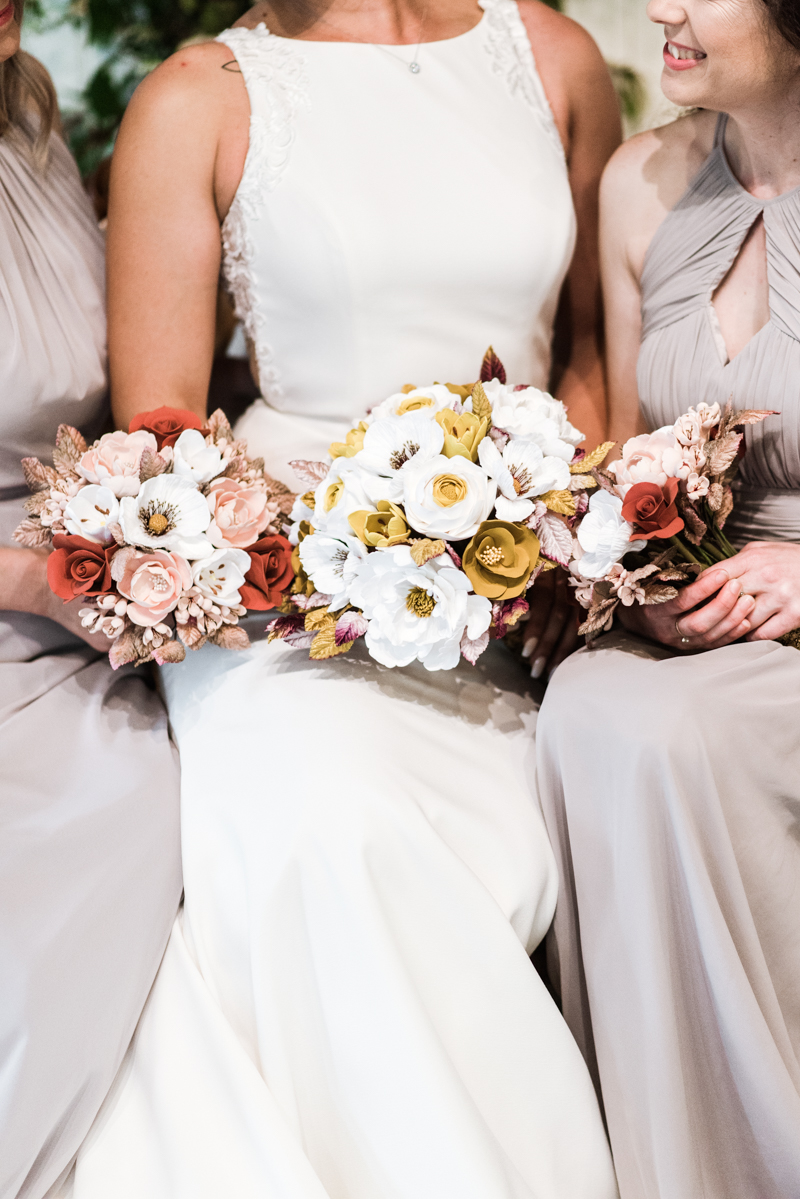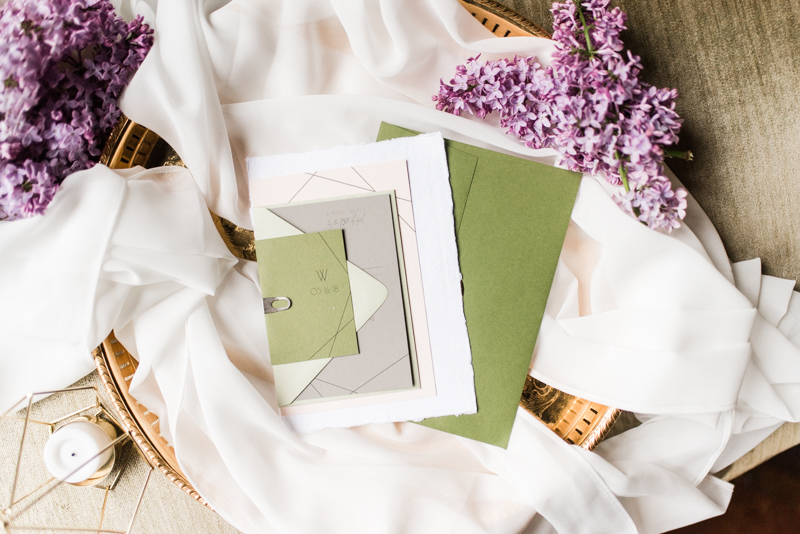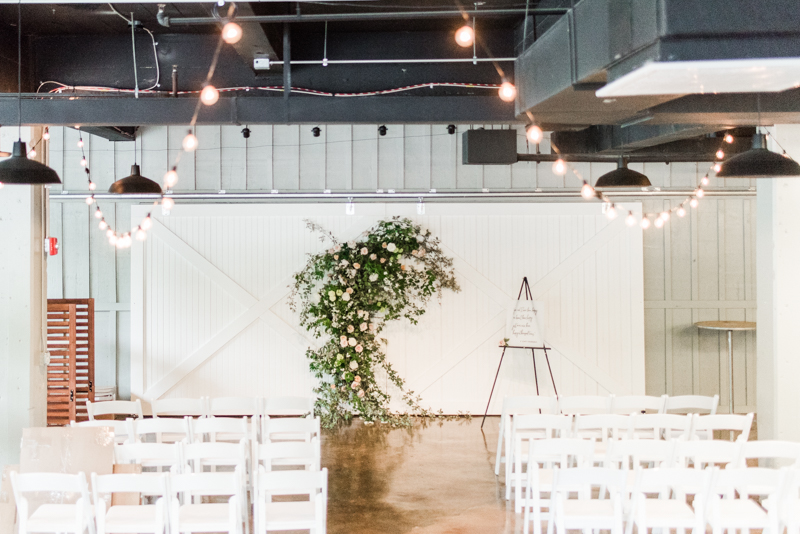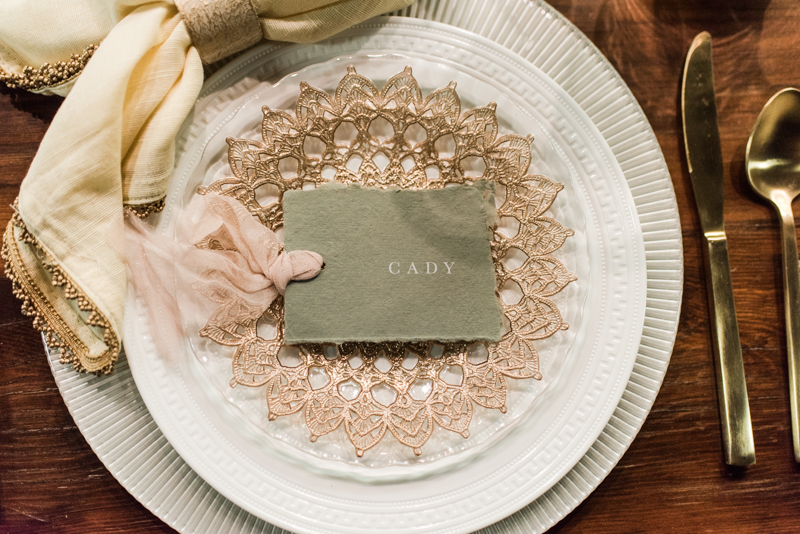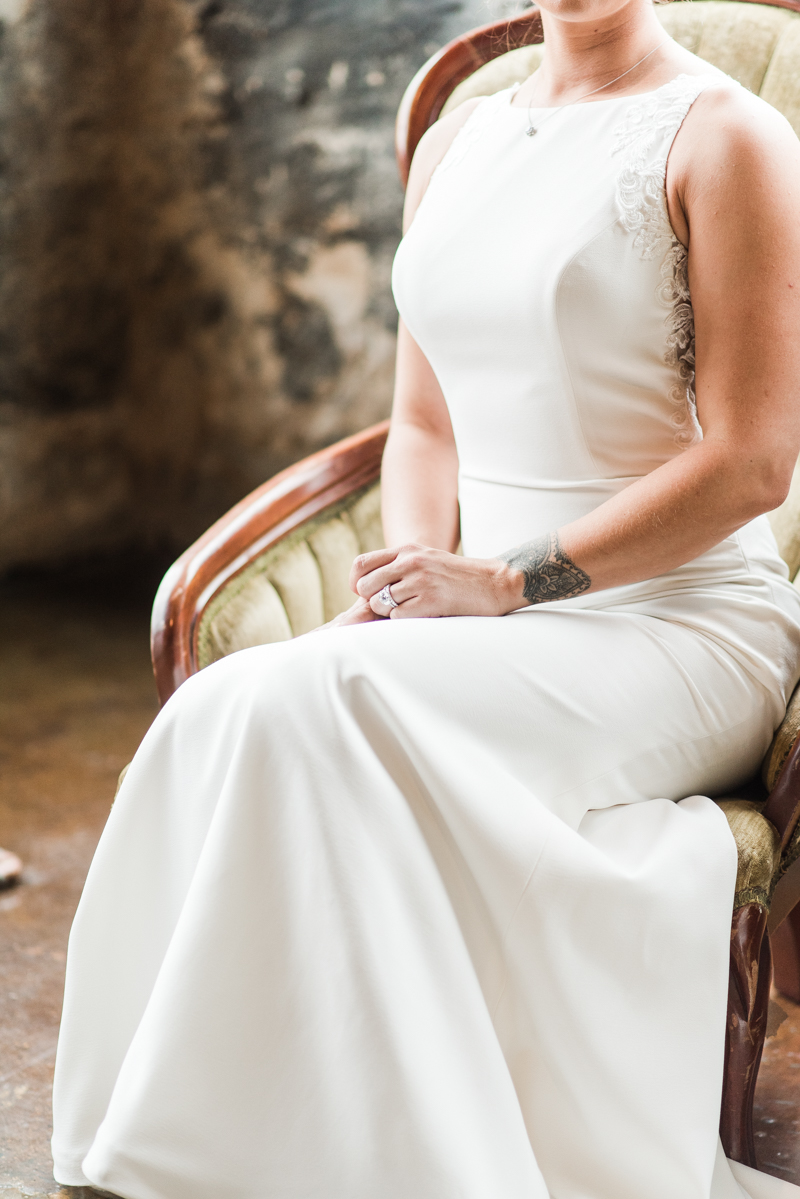 Some awesome vendors featured in this post!
Venue // Main Street Ballroom
Coordination // Rachel Kendall Events
Dresses //  Proposal to Promise
Hair & Makeup // Dettloff Makeup
Bouquets // Wrenegade Floral Design
Floral & Event Design of Head Table // Tira Lynn Events
Rentals // Vintage Affairs
Men's Accessories // Christopher Schafer Clothier
Jewelry // Smyth Jewelers
Pet Care // Furever & Fur Always
Signage // White Coffee Lettering
Stationery // House of Catherine
DJ // DJ Jimmy T Entertainment
---
---
---