Pet Lovers Rejoice: Furever & Fur Always is a MUST for Your Wedding
Guest Post
Anybody who has been following my blog, Instagram, Twitter, or Facebook should know that I love animals. Shawn and I absolutely cherish our little dog, Pony. We also love the special pets that we have the pleasure of photographing for our wedding couples. Normally, we only get to see these bundles of joy for engagement sessions, prancing around Susquehanna State Park or relaxing in the shade at Middle Patuxent Environmental Area (or even just a kitty relaxing at home while everyone is busily getting ready). Every so often, a couple wants to include their furry friend in the wedding, much to the delight of everyone. Unfortunately, this option is often overlooked for even the biggest pet enthusiasts. The logistics of handling, accessorizing, and chauffeuring the furry loved ones can be big hassle. Luckily, Furever & Fur Always is here to fill that gap and ease your concerns!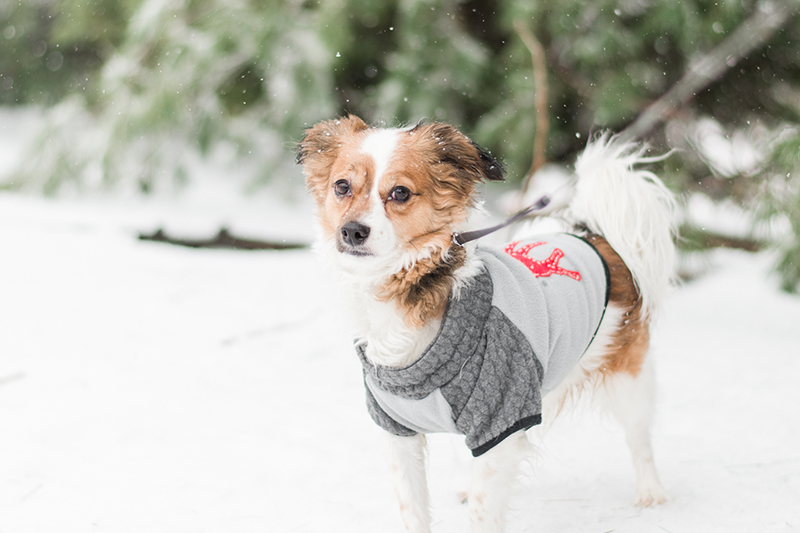 About Furever & Fur Always
Tiffany and Tehya (or, T-n-T as they affectionately refer to themselves) work all around the Maryland, DC, and Virginia area as a Wedding Day Dog Care service. This duo solves absolutely everything with your adorable pet on your big day. They safely escort your puppy to and from the venue, manage accessories, and chaperone. They coordinate just about anything you need! These two don't even just stick to weddings, also handling overnight stays, engagement sessions, and more.
This concept is so lovable, I reached out to ask if I could find out more about their service. I have the wonderful opportunity to feature them on this blog post. Now, everyone can get a better understanding of their dynamic and motivation. This is seriously amazing for any engaged couples who have a fur-child in their life to consider. Without further ado, I shall let Tiffany and Tehya tell us more about Furever & Fur Always!

Furever & Fur Always Q & A
What's it like being in business with your BFF?
To be quite honest...it's the best thing ever! We get to hang out and spend time with each other while doing what we love most: playing and being around pups. To start a company has been a dream of ours since we met in college. Our friendship is built on a solid foundation of honesty, trust, and a lot of similar interests. We believe that all these qualities are important when owning/running a business. It's simply a blessing to be given an opportunity to work together.
What drove you two to create Furever & Fur Always?
We see a problem and want to help find a solution! Many of our friends who have gotten married are dog owners. They wanted to include them in their wedding, but couldn't figure out how to do so. Everyone you trust to watch your dog is either part of the bridal party or a guest at the wedding. You don't want to ask them to leave to make sure your pup gets back home okay.

We realized we can really make a difference. As dog lovers who love weddings, we thought this was the perfect opportunity for us. We can make it so the couple getting married doesn't have to worry about their dog at all. This includes transportation, assistance while at the venue, and all the love and attention. Your dog is part of your family, and we believe they deserve to be there just as much as any of your other guests.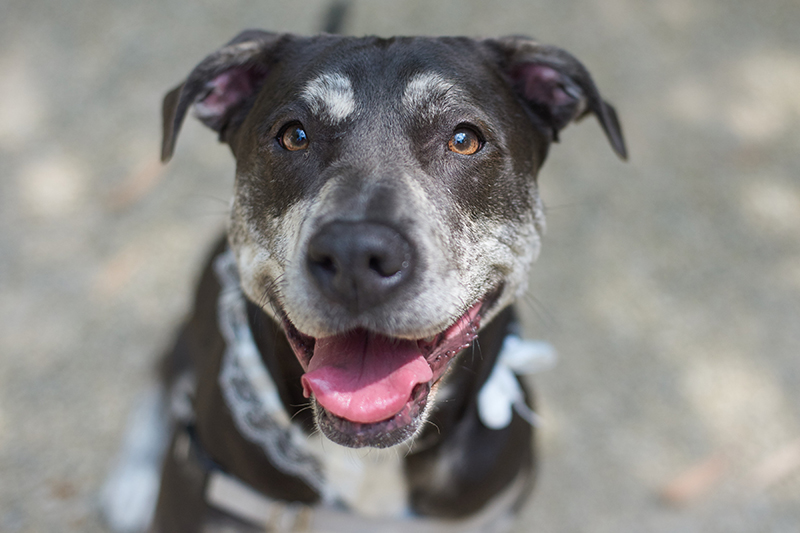 Photo Credit Kristen Alexander Photography from Furever & Fur Always
Was there always a dream to have a business that allowed you to be surrounded by puppers?!
Absolutely 100% yes!!! We each grew up with a four-legged best friend, and have more recently each rescued our own pups. Dog moms and dog lovers are the easiest way to describe the both of us. Also, a dog's happiness is so contagious, you can't be sad when you're around them! It's amazing to see our dream becoming a reality!
Run through a typical wedding day that includes Furever & Fur Always!
Every couple has different needs and wants that we cater to. But, logistically, it's pretty much the same for a wedding day. Before the wedding happens, we make sure to set up a "Pup N Greet" to get acquainted with the dog and their owners. No one has to worry or be stressed when the big day arrives. On the day of the wedding, we usually pick up the dog about 1-2 hours before the actual ceremony. That gives us plenty of time to get the pup to the wedding venue for first-look pictures, ceremony roles, and any other photos ops.

Once we arrive at the venue, we make sure the pup gets a relaxing walk to release some energy. We provide all treats, water, toys, bags (for you know what), pampering tools, lint rollers, and a lot of love and attention. The toys and the treats definitely help keep the dogs attention while we stand right behind the photographer during portraits.

Then we assist in any way that we can. This includes walking the dog down the aisle or holding the dog aside until they are ready to walk. We stand by during the ceremony in case the pup is getting to anxious or if the couple wants their pup to be taken to the side while they say their "I dos". Everyone is smiling and taking pictures, and the whole space is filled with so much joy. After the ceremony concludes and the photo shoots are done, we get the pup safely back to the comfort of their house or room. This way no one has to worry about missing anything!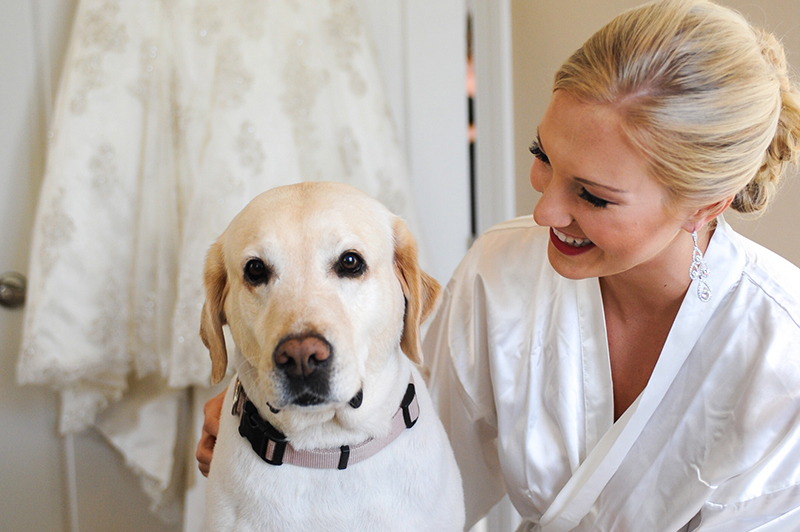 Photo credit CSS Photography from Furever & Fur Always
Do you prefer to take on one wedding a day?
Our customers are the most important thing to us. We want to make sure that we are meeting all their needs and wants to make their day as special as possible. Since it is just the two of us right now, we prefer to just take on one wedding a day. Hopefully we will be able to grow in the future and make sure that we can handle multiple weddings in a day with the help of other dog-lovers who become part of our Furever & Fur Always family. The goal is to help every dog owner getting married to include their four-legged friend stress-free.
What's you favorite part of the process? The pampering, the helping with photos, the cuddles?
110% the cuddles and doggie kisses! Haha- all of it is amazing though. Even the behind the scenes stuff like networking and marketing. We have created a business that is all about dogs and love. DOGS AND LOVE! Seriously, there is so much love, happiness, and joy that surrounds us every day, and we are so incredibly grateful for that.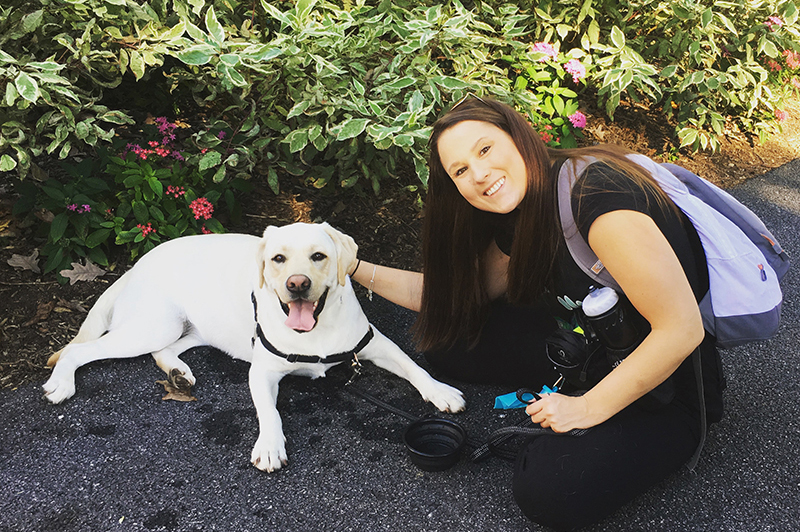 Photo from Furever & Fur Always of Georgie & Tehya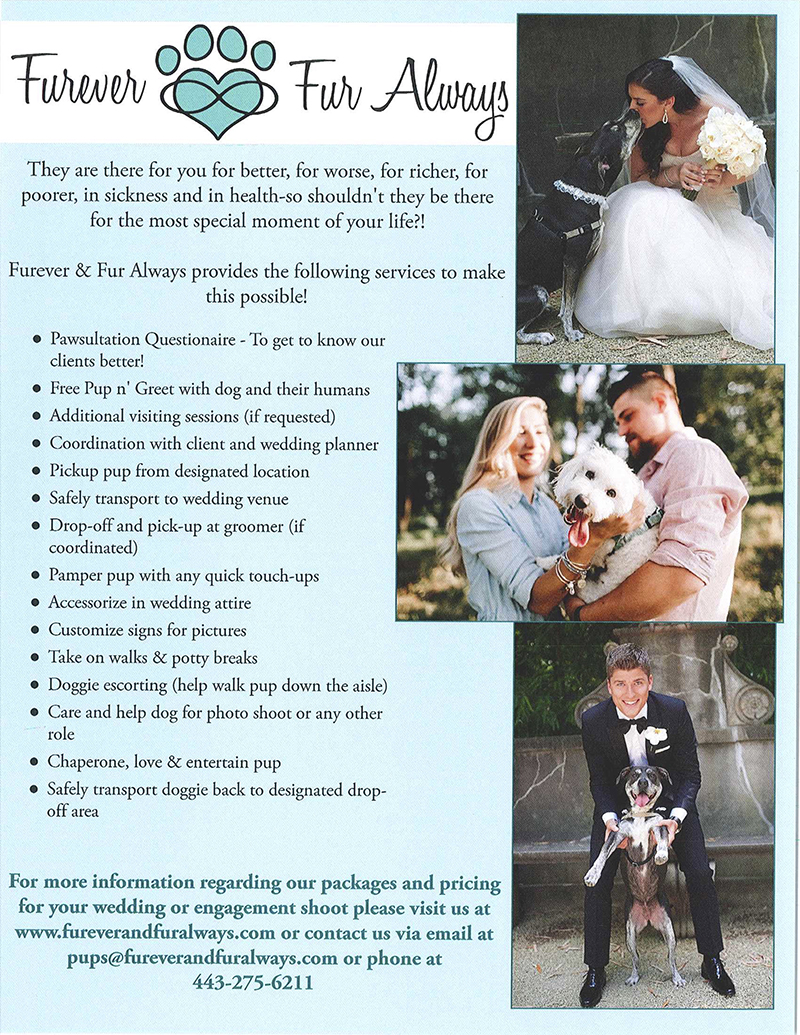 ---
---
---