What Do We Do in the Off Season?
A Little About Us
During the off season, Shawn and I like to take some time for ourselves. We usually spend a few days after the holidays relaxing in our pajamas and binging Netflix (I've watch The Crown twice already). However, we do have to get back to work at some point. Shawn goes back to the lab (literally), and I start making lists for the 2017 season. I plan website updates, restructure our pricing, and find some different business workshops to sign up for. The off season is absolutely not the most exciting time for anyone looking in from the outside, but for us, it's a time to dream big.
In last week's post, I talked about our goals for 2017. Both personal and business aspirations were briefly listed, but there wasn't much said about them. Three of the biggest things I am looking forward to from that list are making improvements to the website, creating a newsletter, and unveiling the client lounge. Design elements make me the happiest to think of, and those three items are huge for us. They make me giddy to think about, so I definitely want to share them with everyone.
The BCP Website
With every passing year, there are new trends and updated styles. Over the course of 2016, I got really inspired by other creative uses of web space, and I began planning my own changes. Now, the updates I have in mind are not a design overhaul or anything crazy. I have plans for a more sophisticated about page that will bring in more of Shawn's personality and what we enjoy doing together.
There is also a pretty big update to our pricing page. The changes there will include love notes from clients, a features list, and what we believe in. I'm proud and looking forward to those changes because the look resonates with our business aesthetic so well. It just feels so grown up with a small refresh. I'm seeing the site become more and more what I have always dreamed it could be.
Unveiling Our Online Client Lounge
Shawn has talked about this topic in the past, and I have been eagerly awaiting it's completion! There are a few things we like to do in order to make our couples feel cared about. One of those things is going to be our very informative client lounge. The resources planned for that area are wedding planning tips, engagement outfit inspiration, vendor referrals, and so many other beautiful things. We already have online tools implemented to make contract signing, invoicing, and gaining wedding info easy. Now, we just have to put all of it in one area, so that our couples can gain access with the least amount of clicks!
Whenever I see something that I wish BCP could use, Shawn creates his own more cohesive version for us. He has been working so hard on every single online element we have. Shawn hand-built our gallery, our invoice system, and the entire site. Whenever you scroll through anything on our site, know that Shawn has personally coded every ounce of it. He has such an immense amount of talent, and I'm so thankful for his belief in our business.
Creating a Newsletter
The one thing that I am most nervous about is creating a newsletter. My idea is to supply information to other photographers as well as brides. A lot of people know the wedding planning process is crazy. My entire goal is to bring brides and vendors together in order to make it all easier. Helpful tips, personal stories, small little tidbits all go such a long way in bringing peace of mind to people.
There are so many clickbait newsletters that promise the world and then give poorly structured information, which is why I'm terrified. It's kind of scary to gather information and just hope that people enjoy it. I want photographers to understand how Shawn and I work so that they can feel confident in their own growth. My other big desire is for brides and grooms to feel like their voice matters to us as wedding vendors. I do not do things on the spur of the moment. I plan, understand, and create to my fullest potential.
Cool, but what about your personal off season?
You mean something not pertaining to work? Hmm, that's weird to think about :P.
The biggest thing for our personal off season is spending time with our family and friends. I know that sounds super campy, but honestly that's what we enjoy doing. Our weekends are usually unheard of during the season, so it's nice to have some Saturdays off to do whatever we want. Even if that ends up meaning we sit in our pajamas while playing video games all weekend.
The off season lasts just long enough for us to get our couch potato on and feel revitalized in order to dive head first into the new season.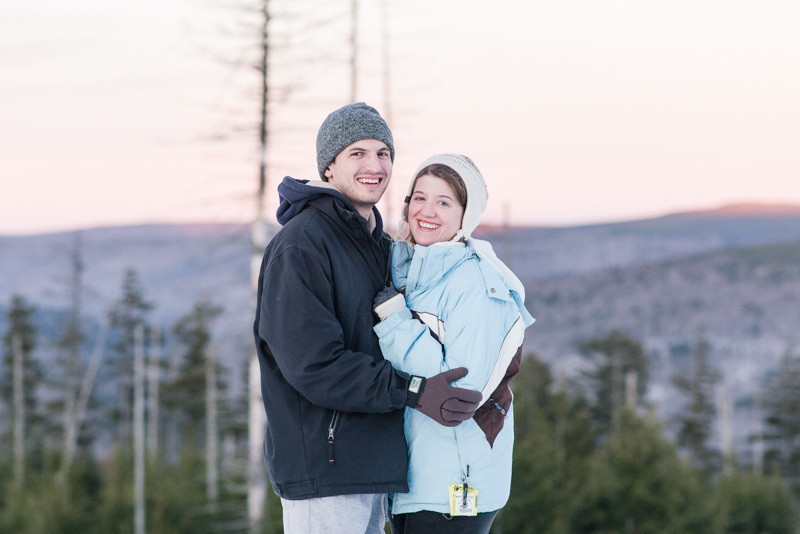 ---
---
---