A Rustically Chic Robin Hill Farm Wedding
Alyssa & Ryan
Saturday was such a perfect day for a wedding! Especially when combined with the views that Robin Hill Farm provides. It was breath-taking, and I knew before we arrived that this wedding was going to be spectacular. The rustic charm of the barn (heh, rhymes), the greenery of fields, the sunset - it was all amazing! I loved every ounce of personality that Alyssa and Ryan put into their decorations and their day. The rustic, chic vibe fit them perfectly.
I always feel that the ceremony is like a movie trailer. The hype starts as guests begin taking their seats, you see the excitement from the groom, and then - the big moment - the reveal of the bride. Everyone does a little gasp, and a collective "aww," and a few eyes may start to water. Alyssa and Ryan's ceremony was exactly that: wonderful and thrilling. It made me so happy to see these two come together and really be present for every moment. We even got some laughs from the tightly tied rings that best man, Cody, was tasked to unravel. The ceremony really set the stage for the rest of this fantastic day.
After their vows, we headed out for a few portraits before dinner and dancing. I am seriously in love with everything at Robin Hill Farm. They have such a serene landscape that I could not stop saying "wow" over. Honestly, I could have spent the entire evening photographing Alyssa and Ryan in the vineyard, but I'm sure they were hungry :P.
Now, if you know me, the most exciting parts of any wedding often happen on the dance floor, and Alyssa and Ryan's was no exception! Shawn and I had a blast weaving between all of the hilarious dance moves that the families were dishing out. It is one of my greatest joys to see a couple let loose and have fun during their reception. The reception is that relaxing time when the couple realizes that this is all for them, and the planning is complete. They can just kick back and dance the night away. Or, in Alyssa and Ryan's case, head out for some sunset portraits!
This wedding was a giant ball of all of my favorite things. Heading out with these two for sunset photos, you could just feel the happiness radiating off of them. During their photos, they couldn't stop smiling at each other and just enjoying the night. Not to mention, Robin Hill Farm at sunset is simply gorgeous. The trees, the fencing, the short little visit from the horsey - totally and completely jaw dropping!
Side note: if your reception is happening around sunset. Make time with your photographer to go out for some setting sun portraits. They are always romantic and full of warmth. It's a time when you and your partner are able to fully enjoy each other's arms since all of the stressful activities - ceremony, intros, greeting people, etc. - are finished!
Shawn and I are so glad that we were able to photograph and witness Alyssa and Ryan's wedding day. It was such an amazing treat. When the groom ends the night in a cowboy hat singing Bye, Bye, Bye by N*SYNC, the day is just automatically pure gold. I cannot wait to see what the future holds for these two because I am positive it is going to be great.
Enjoy their Robin Hill Farm wedding with me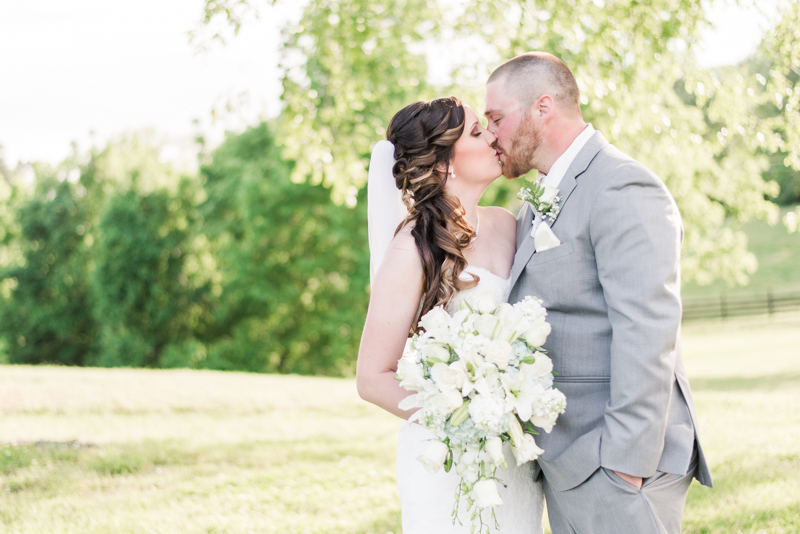 ---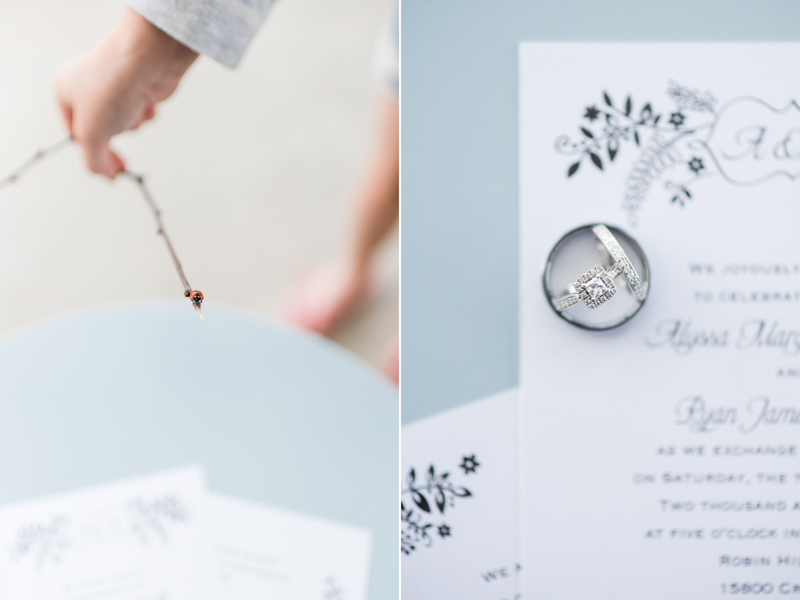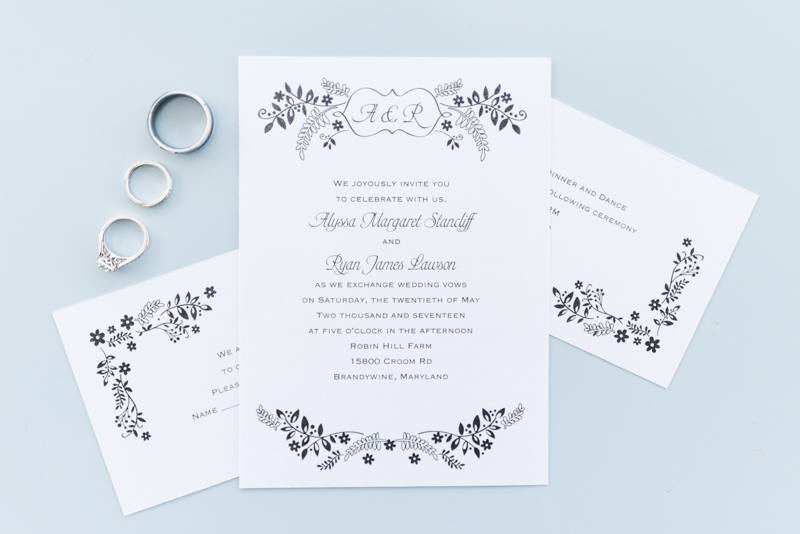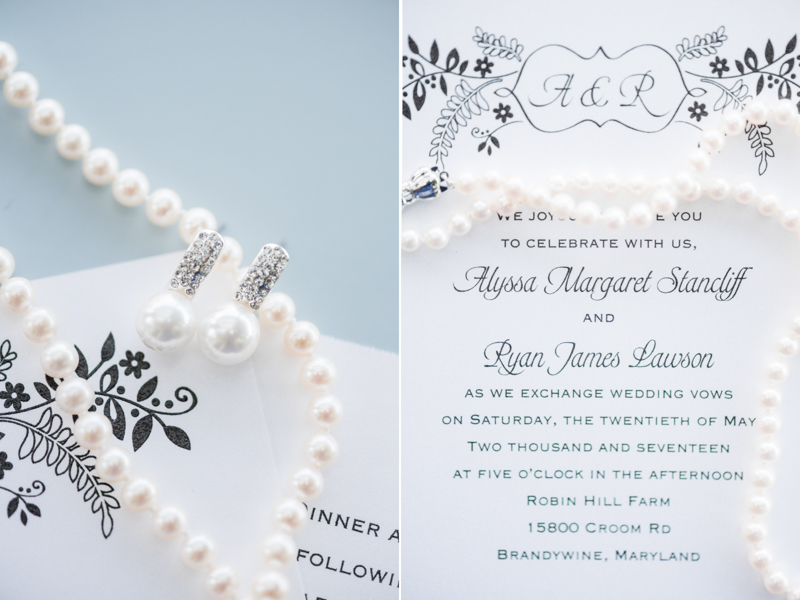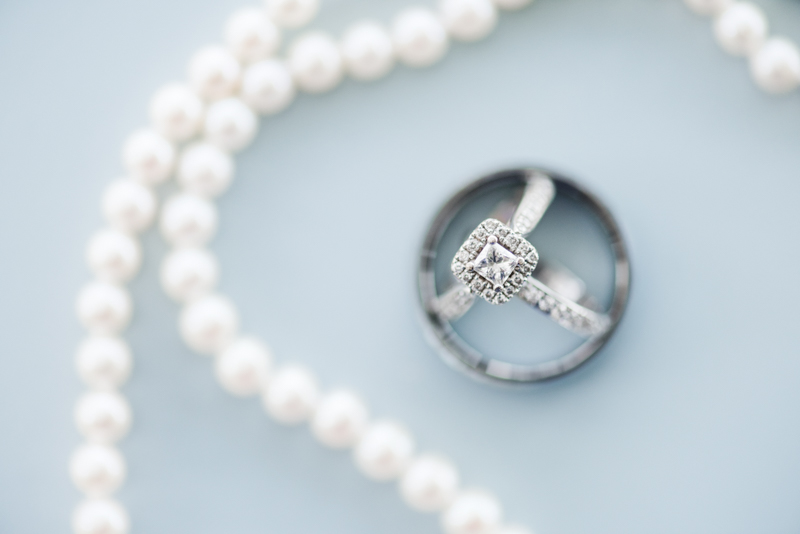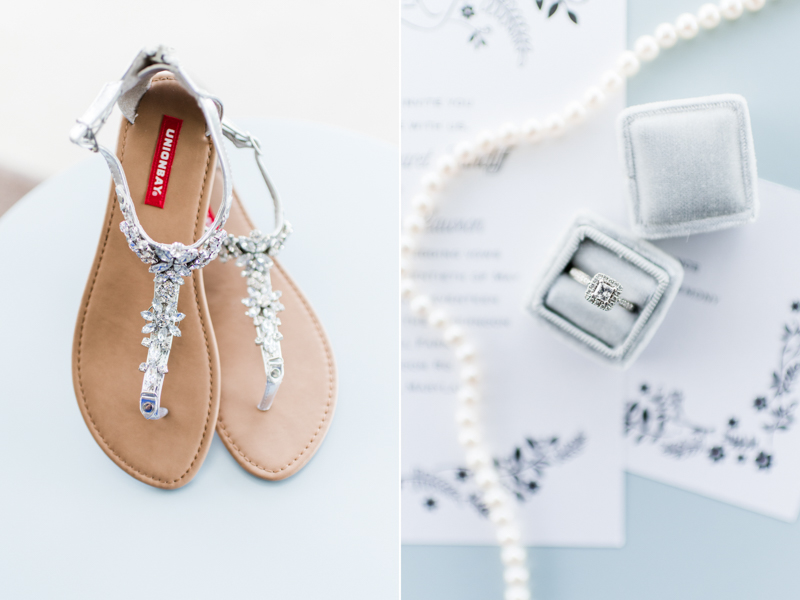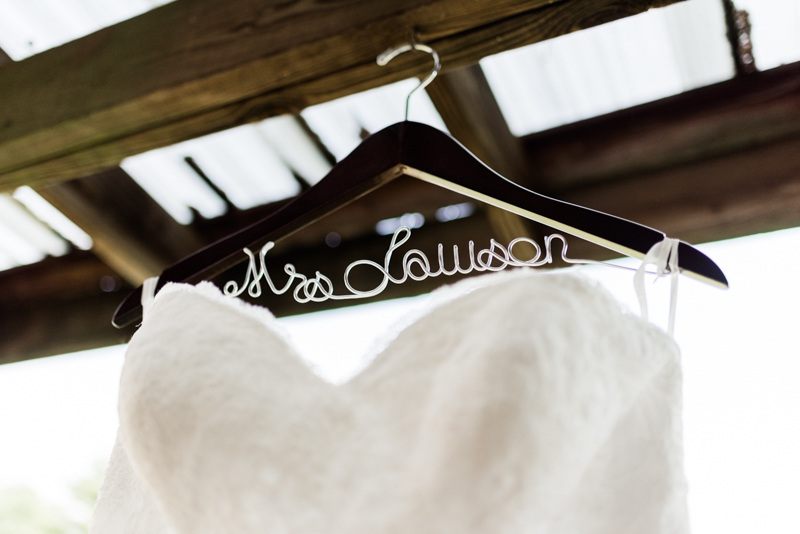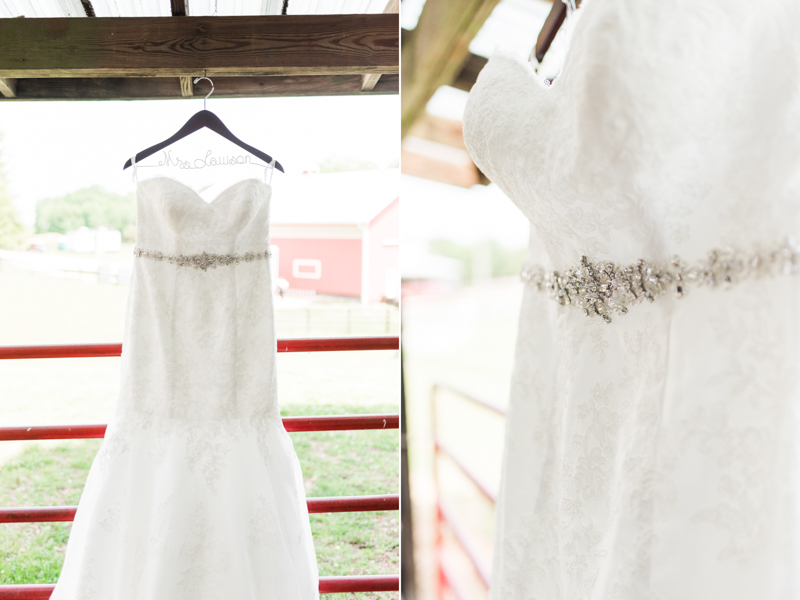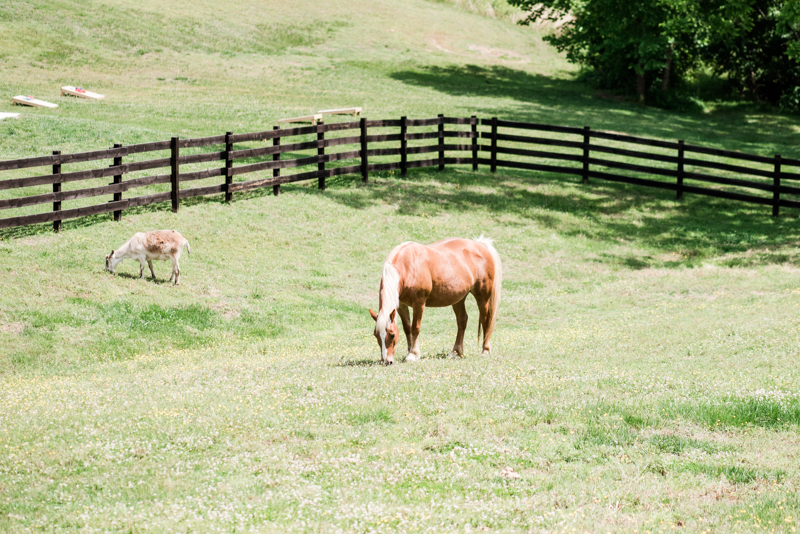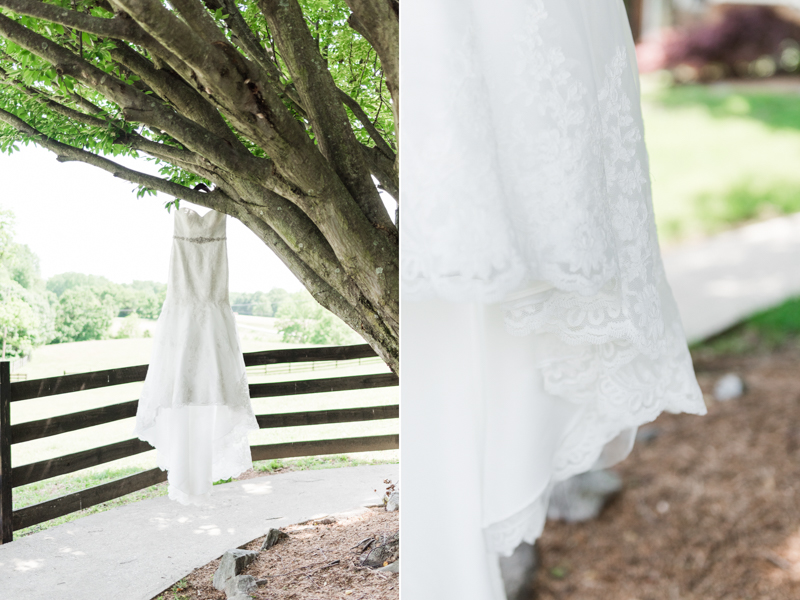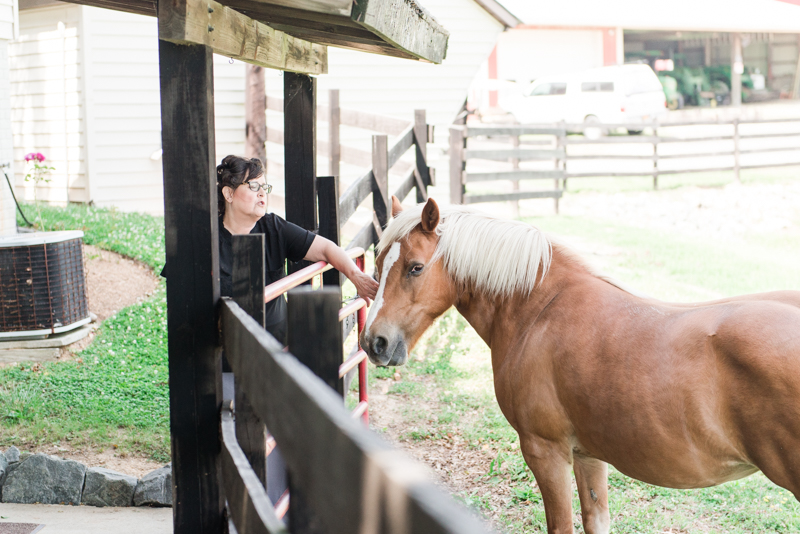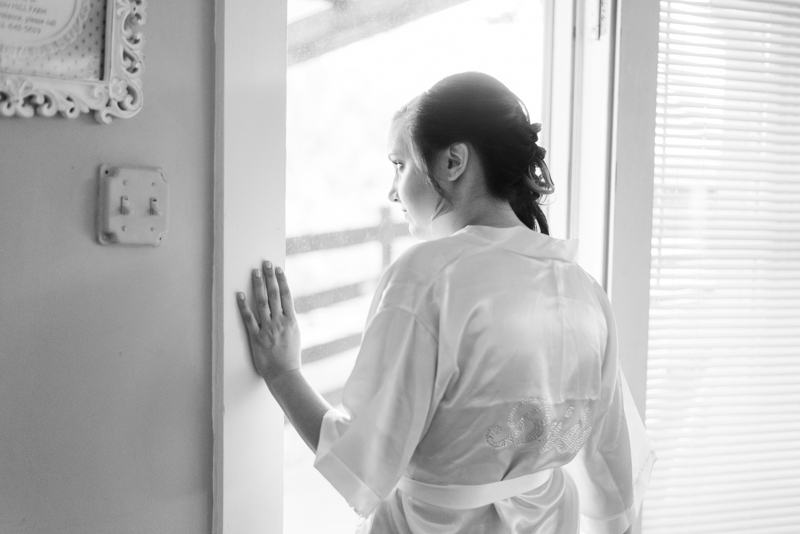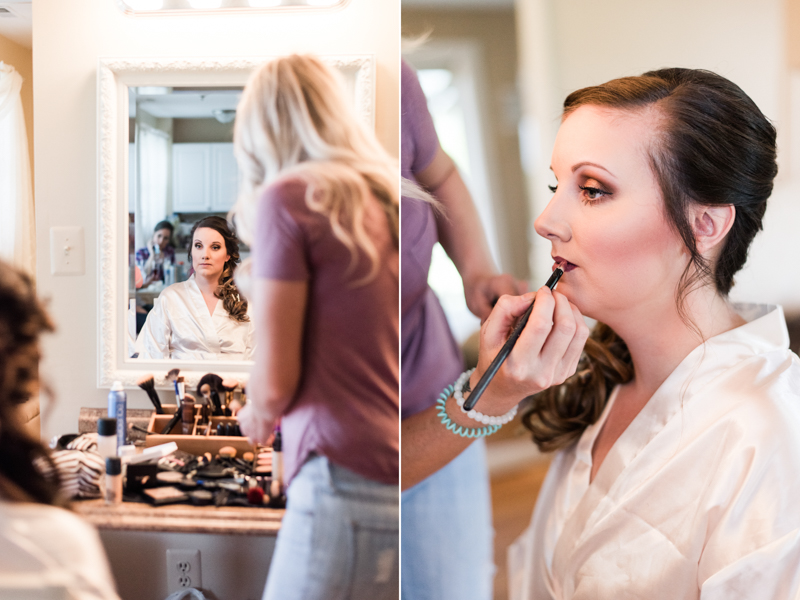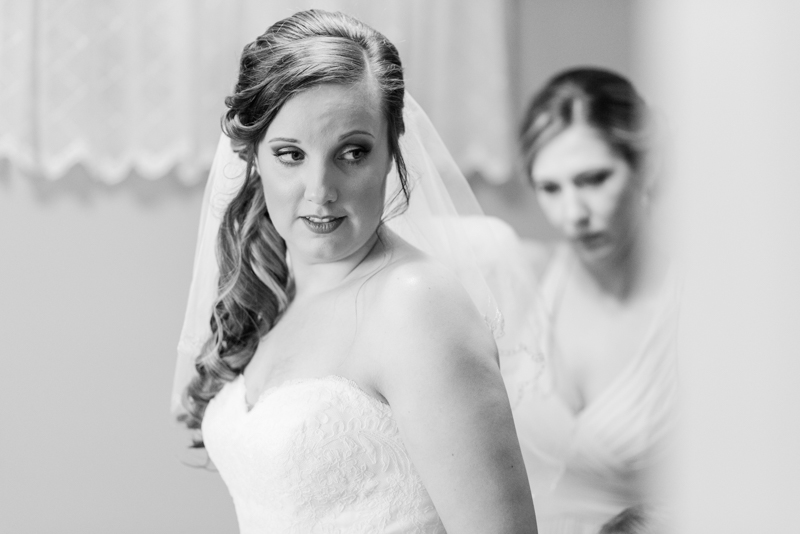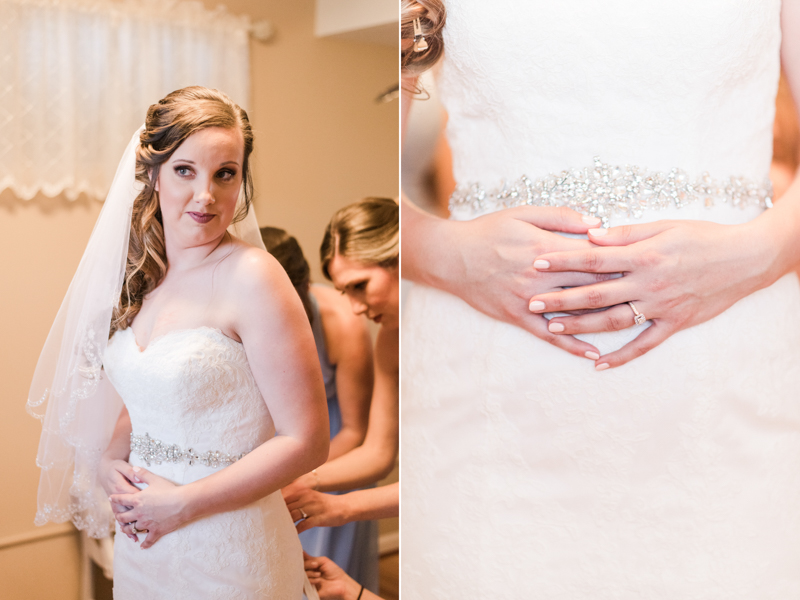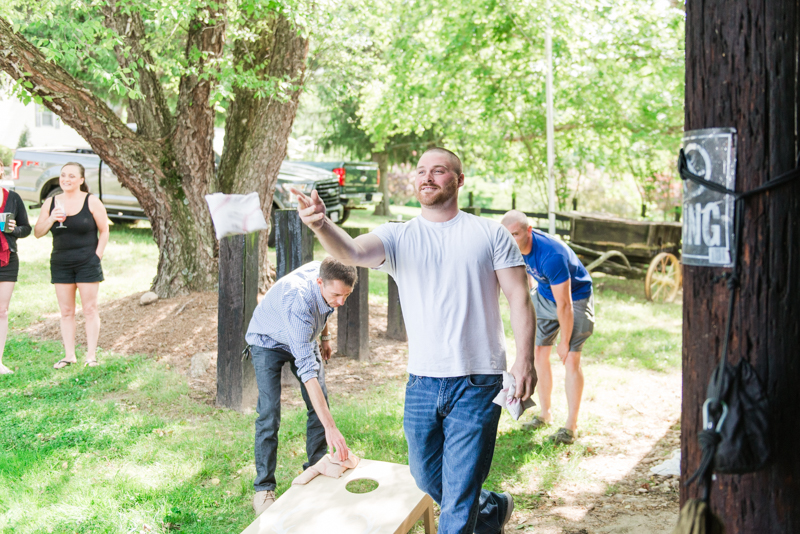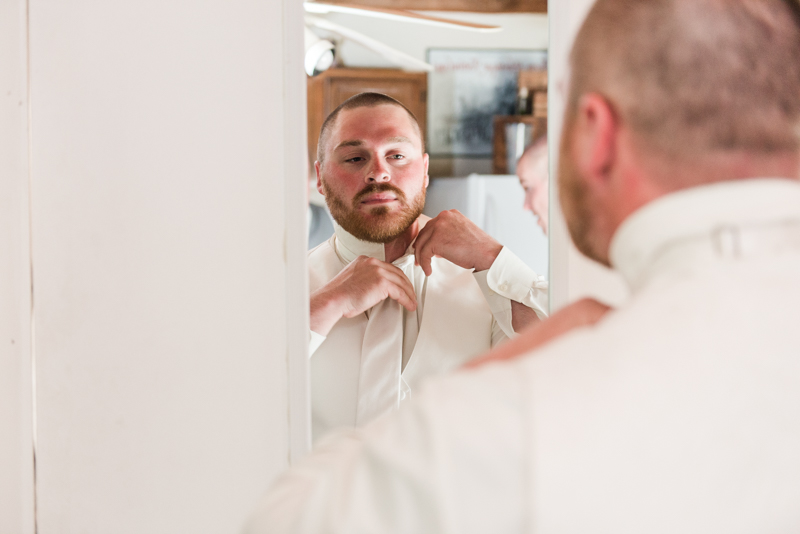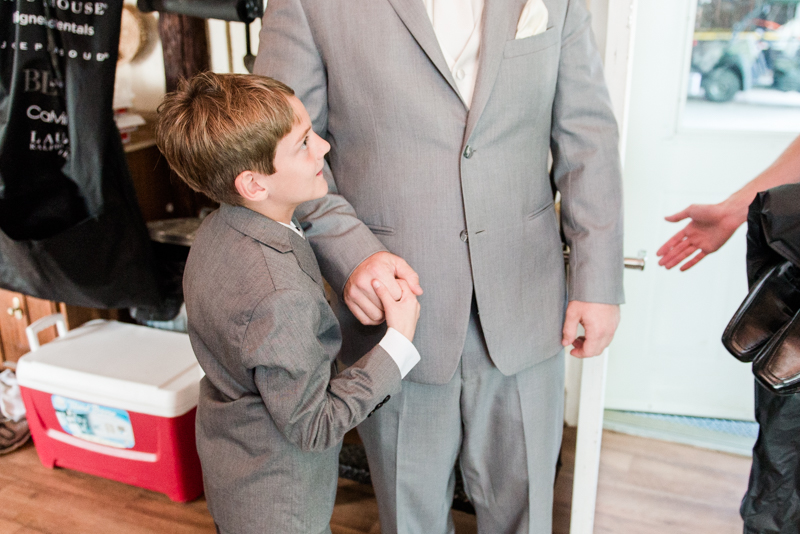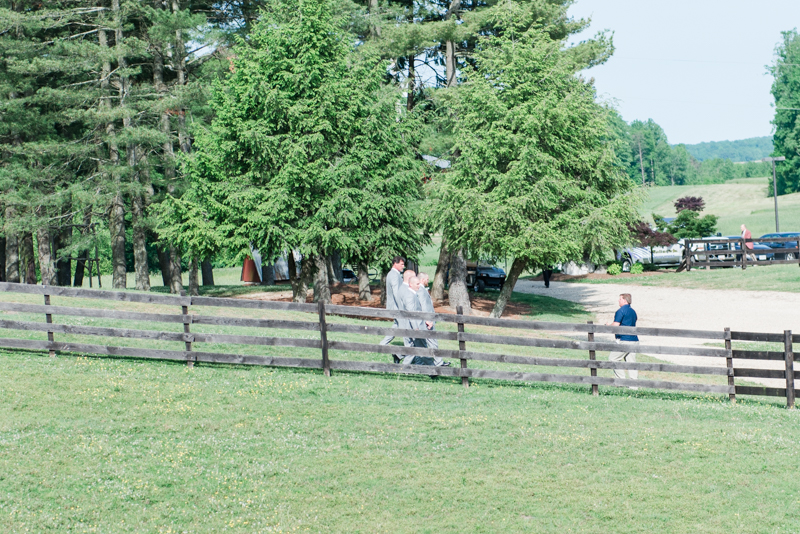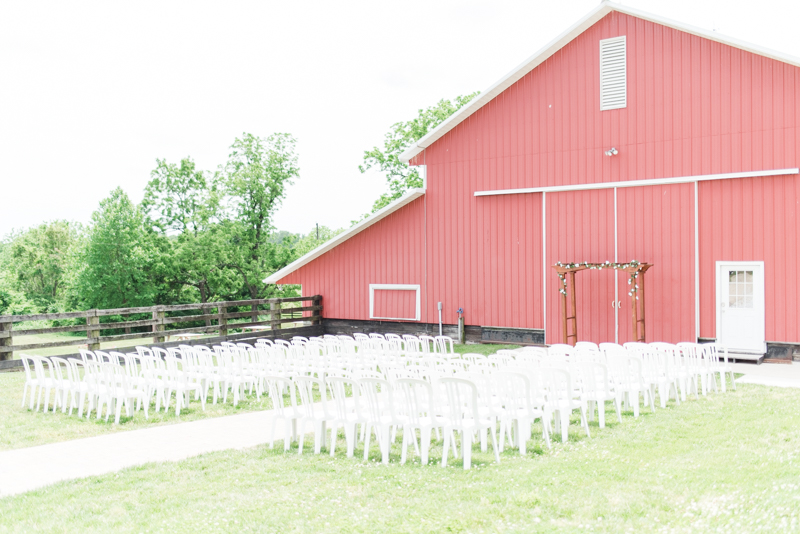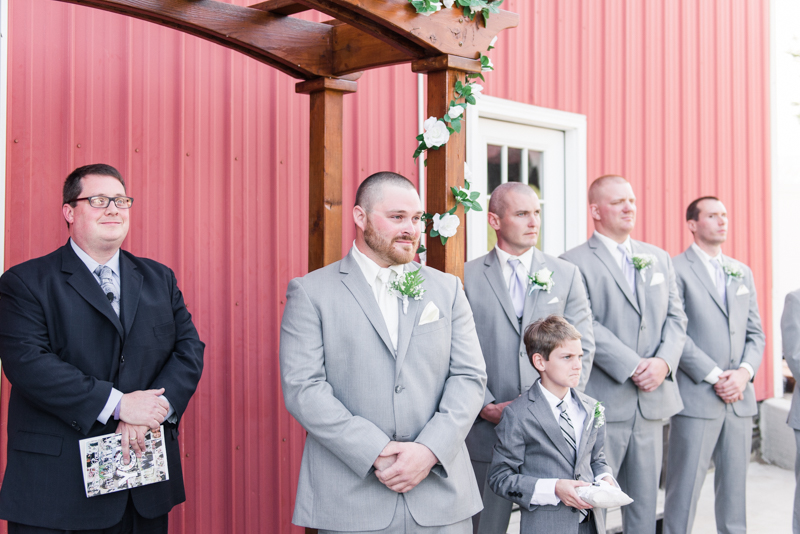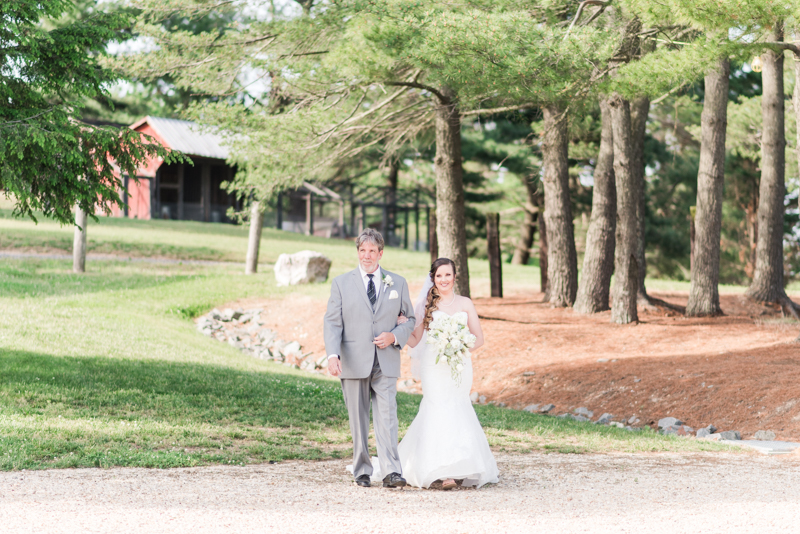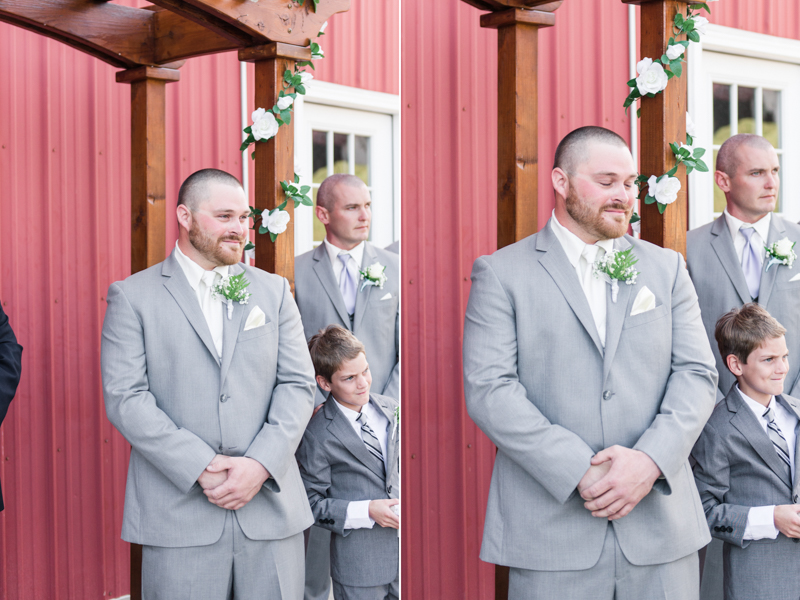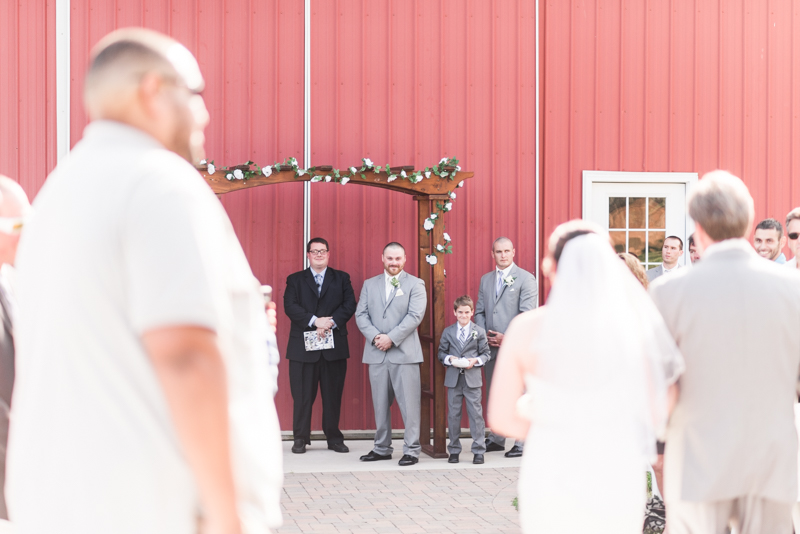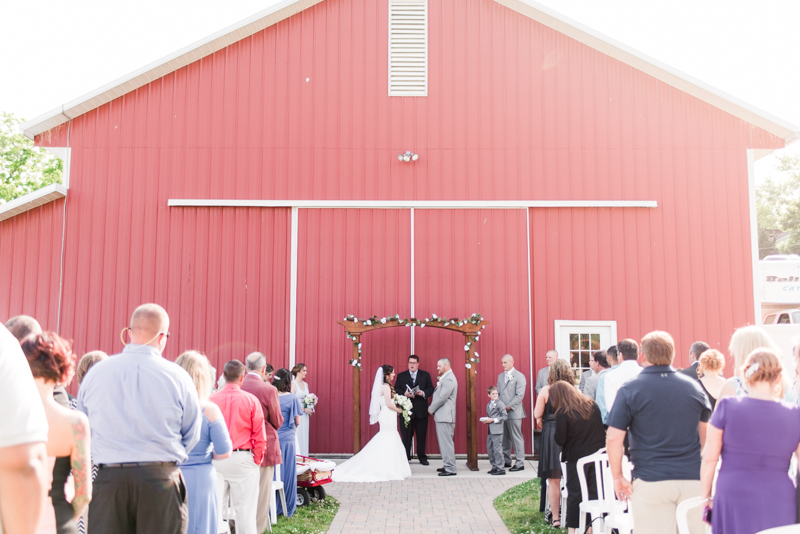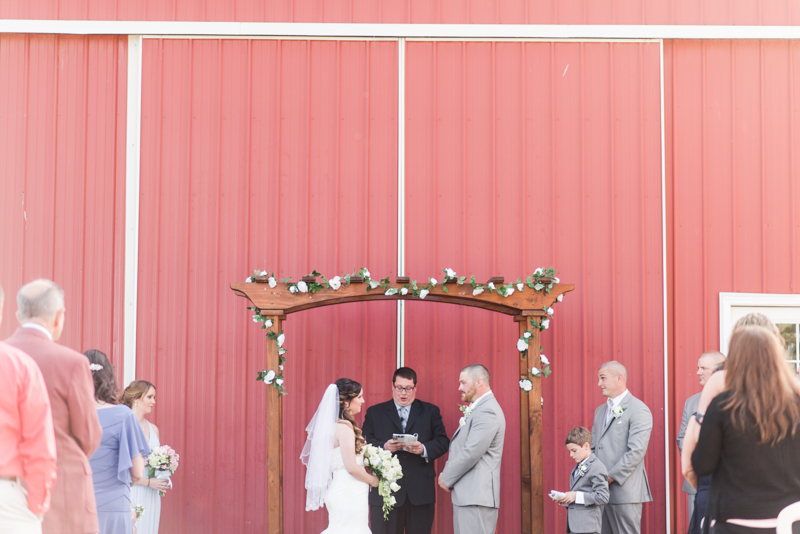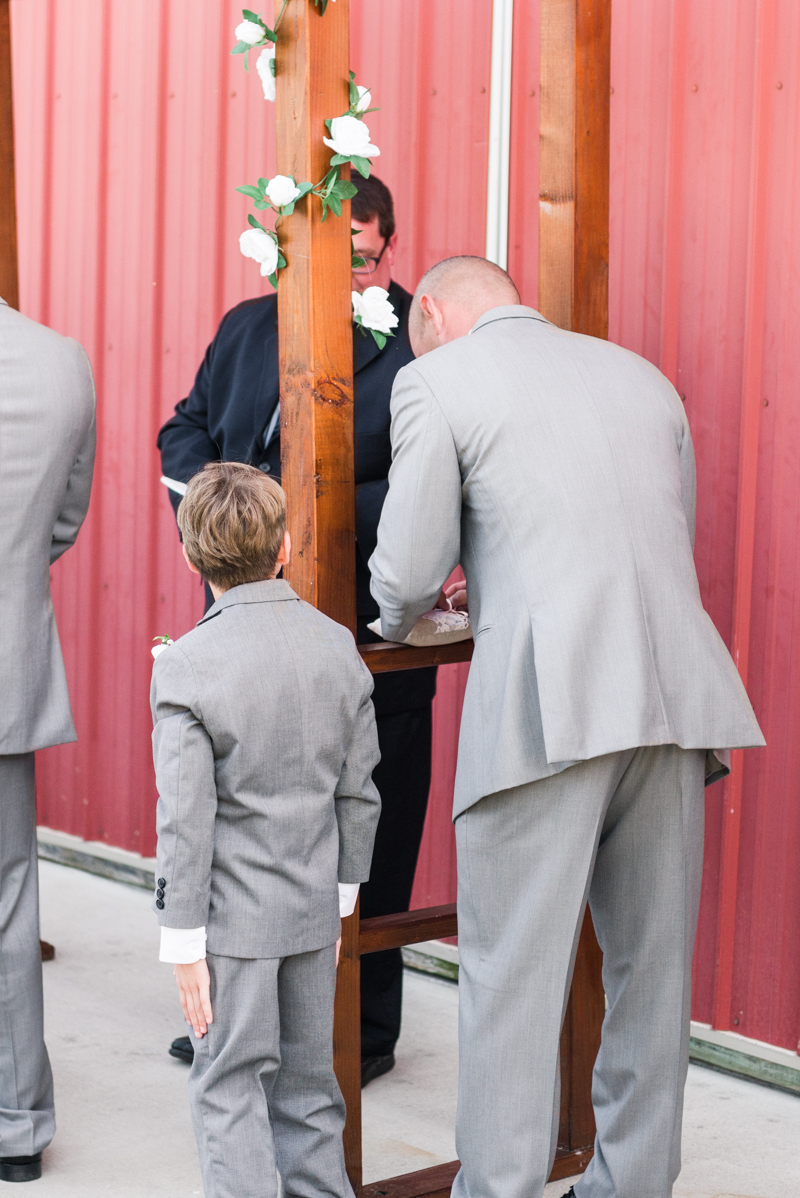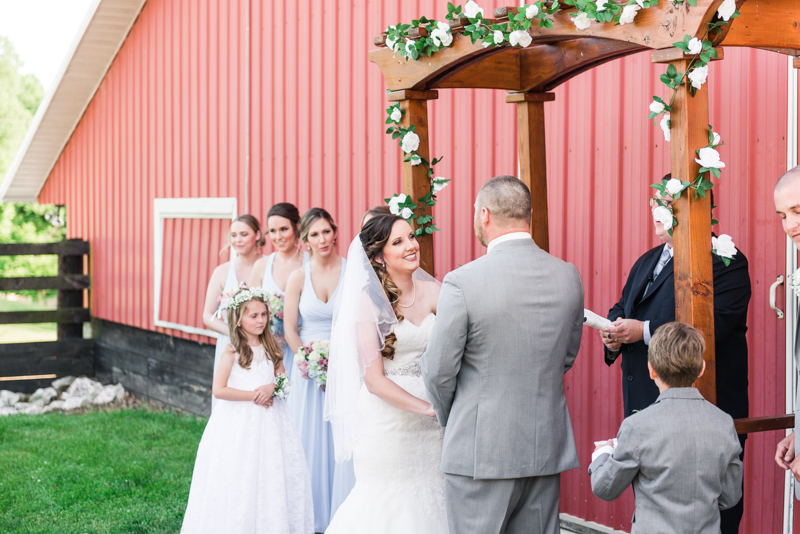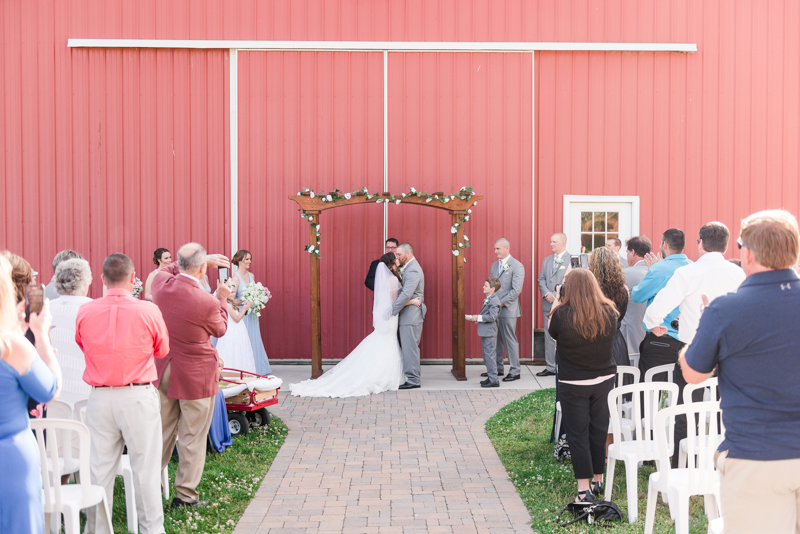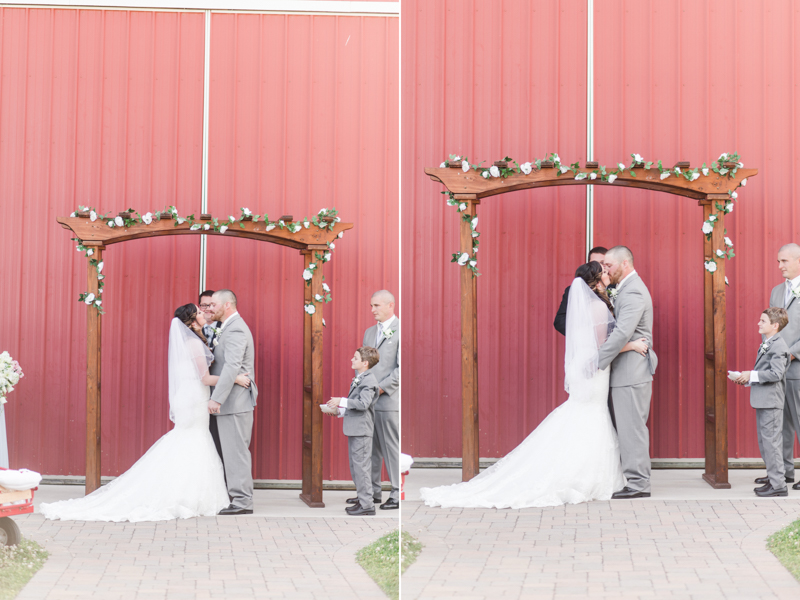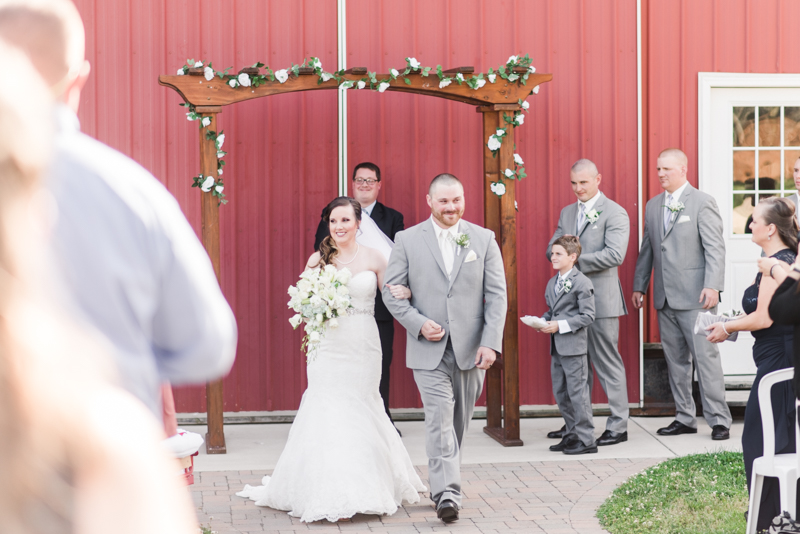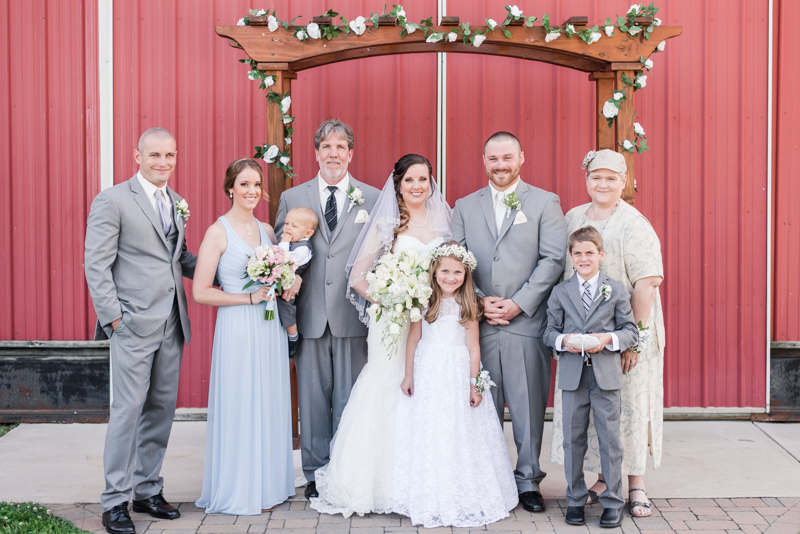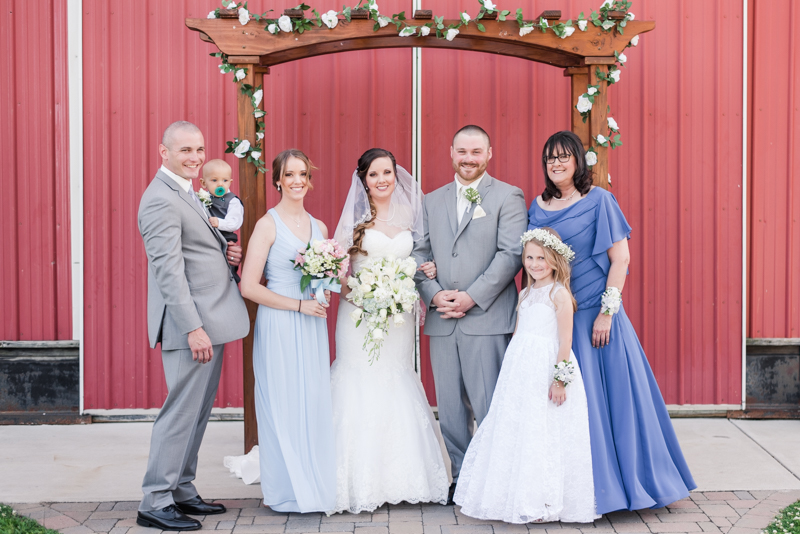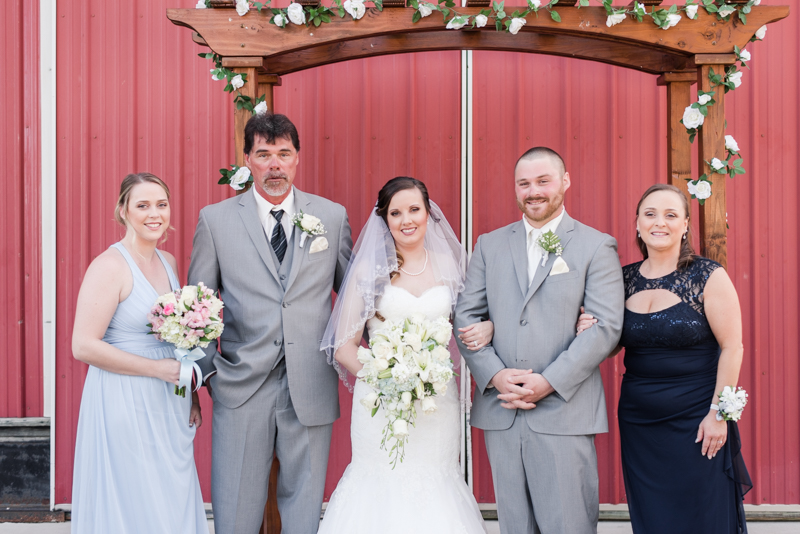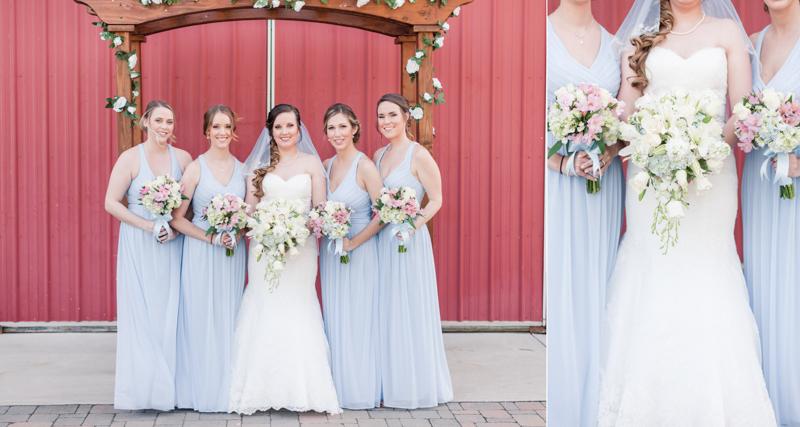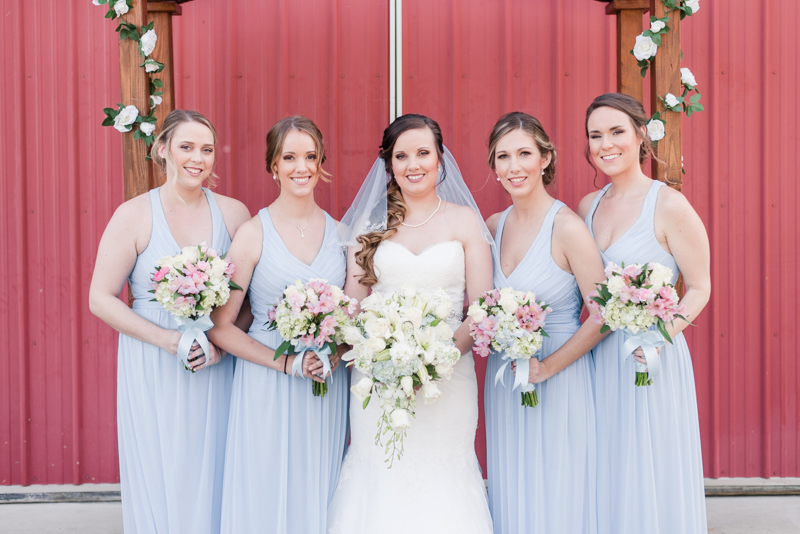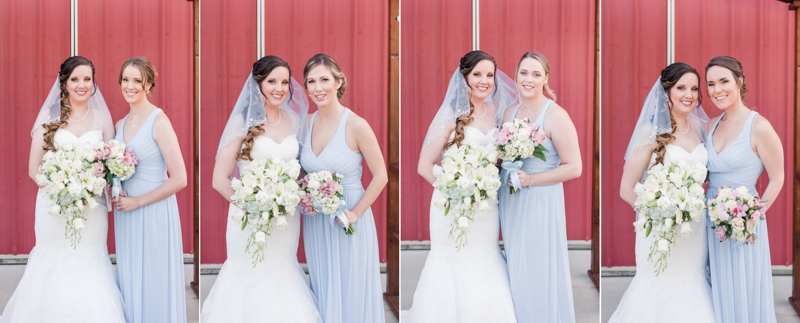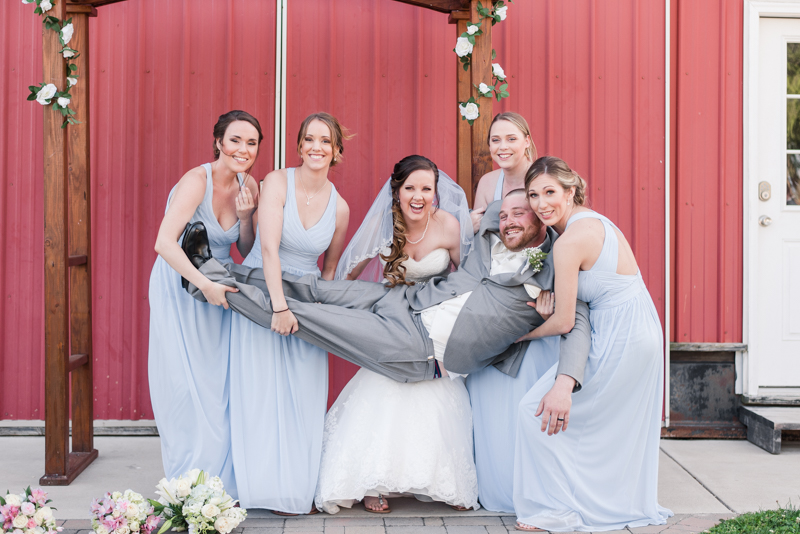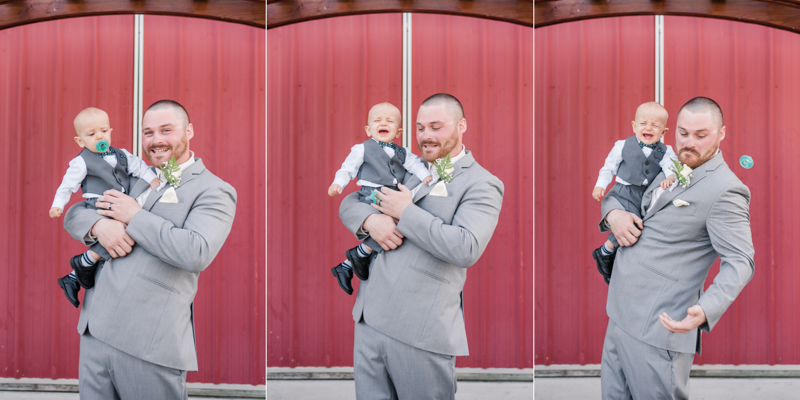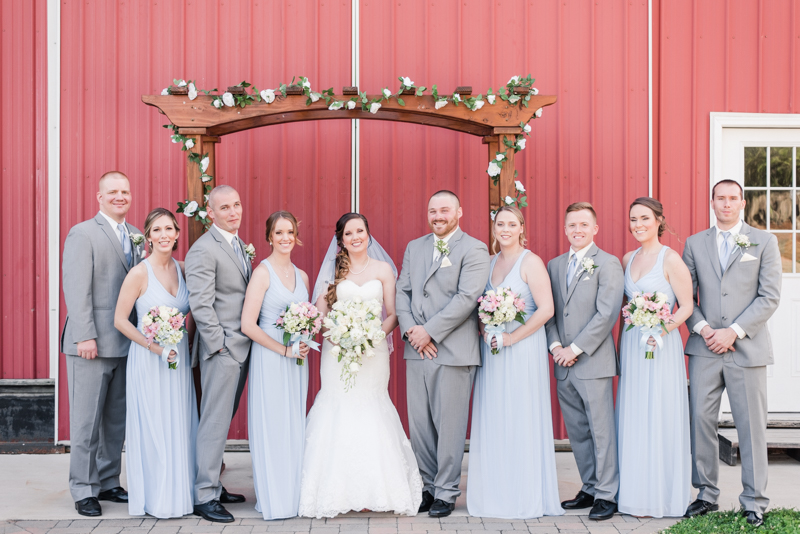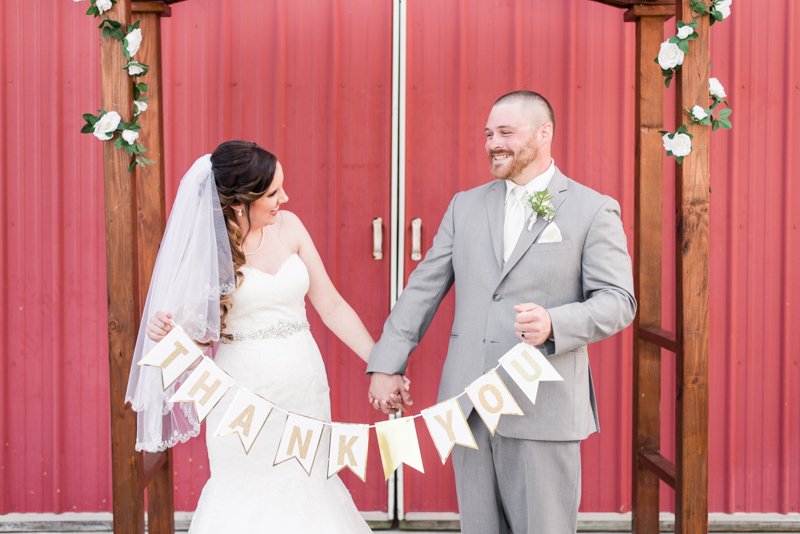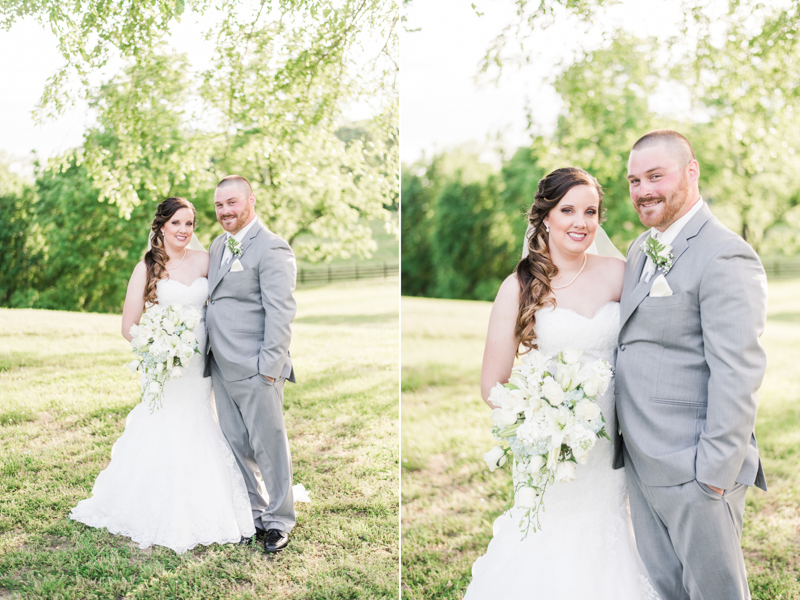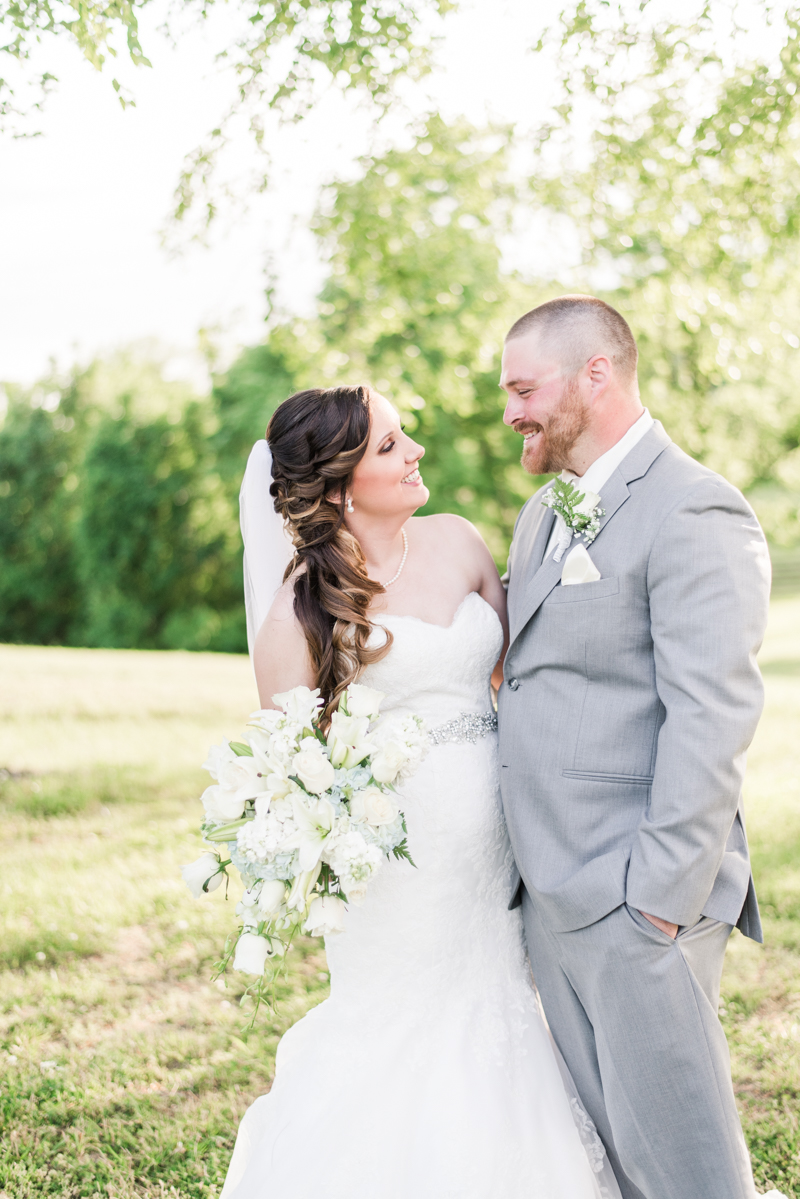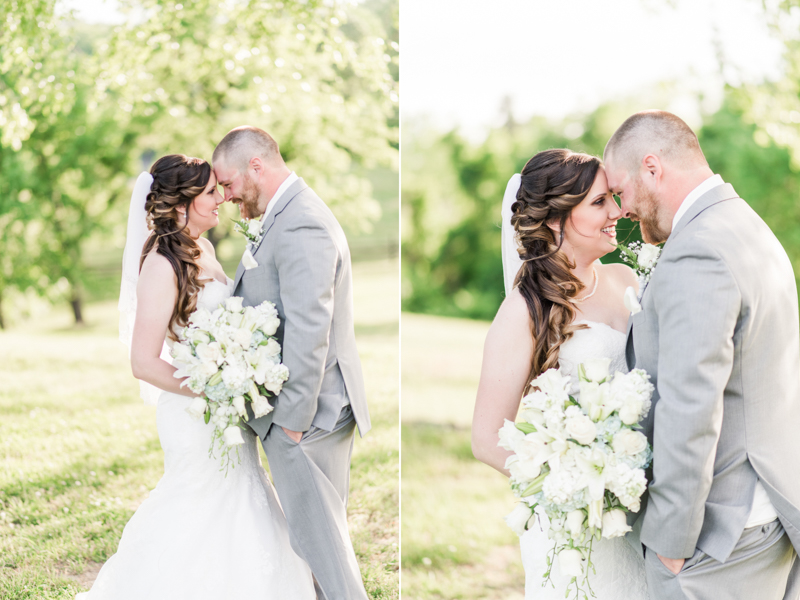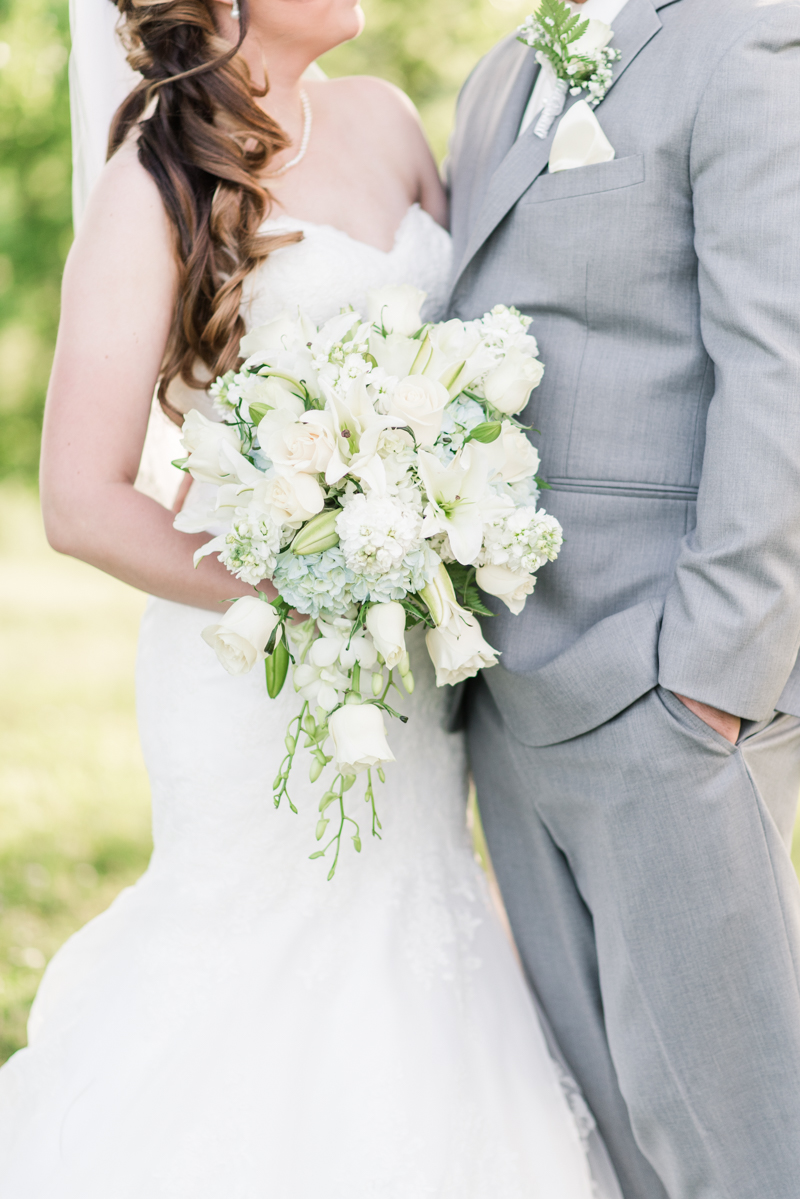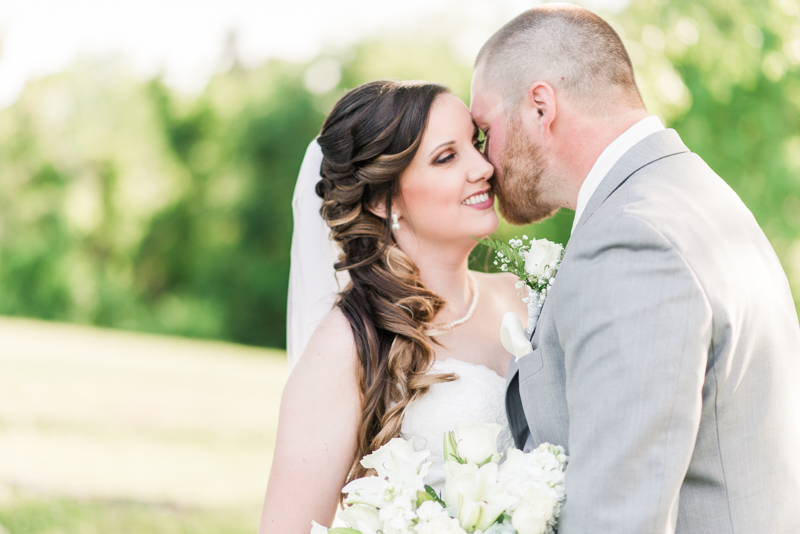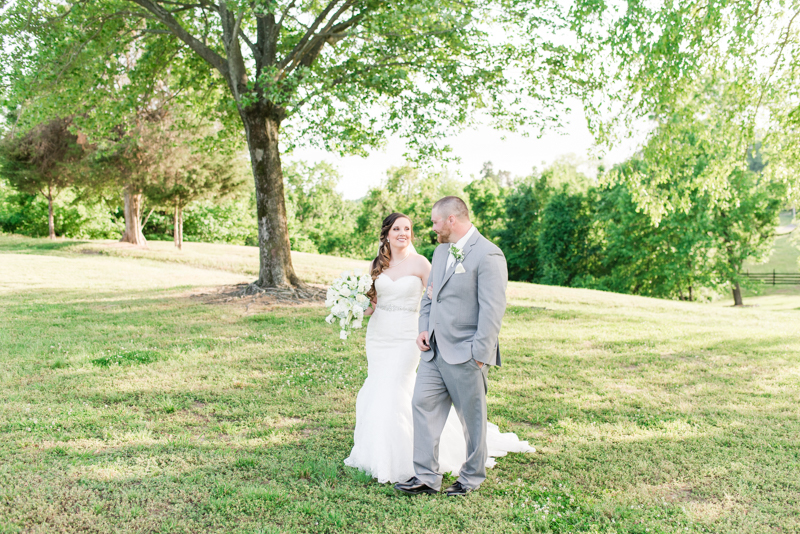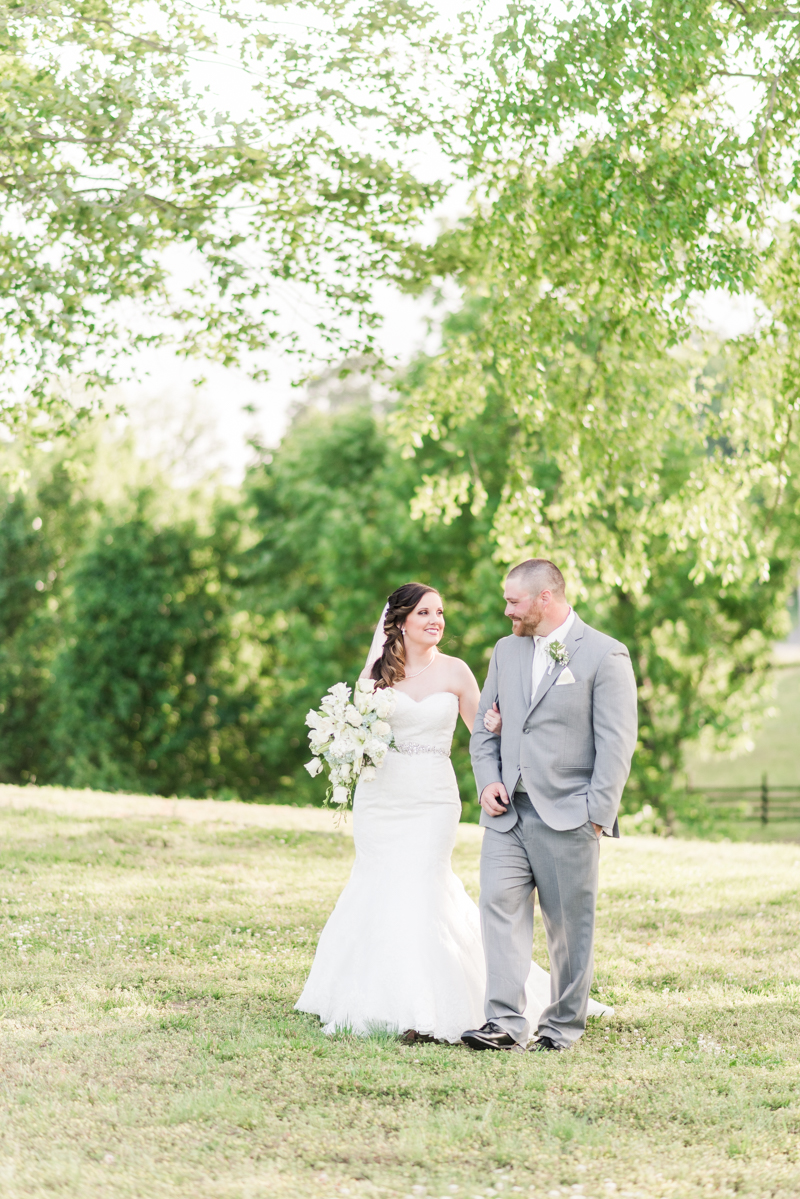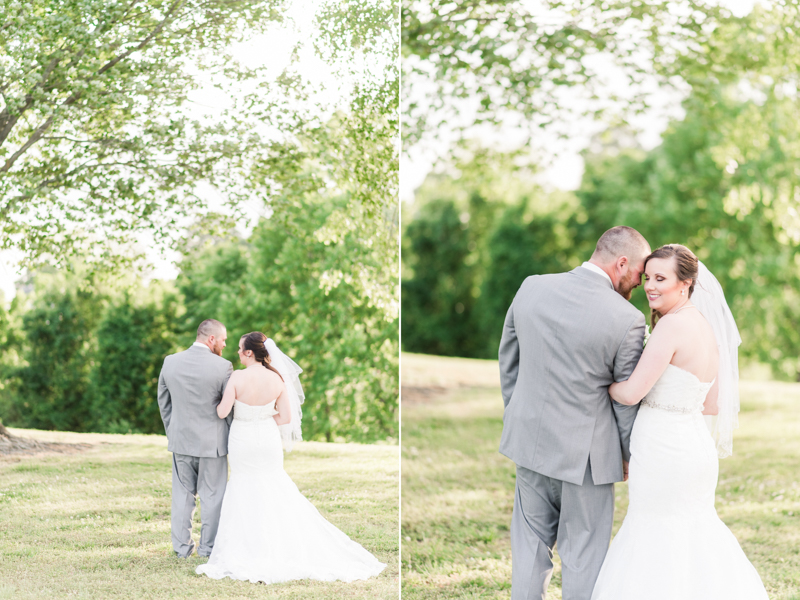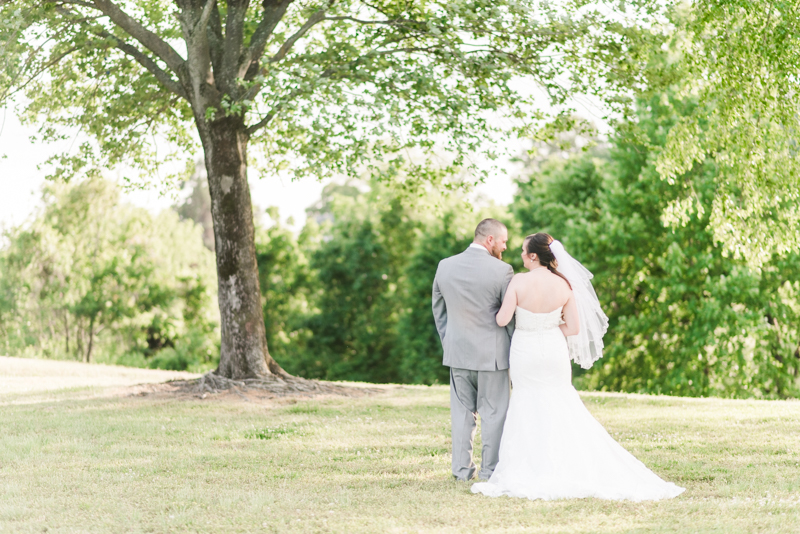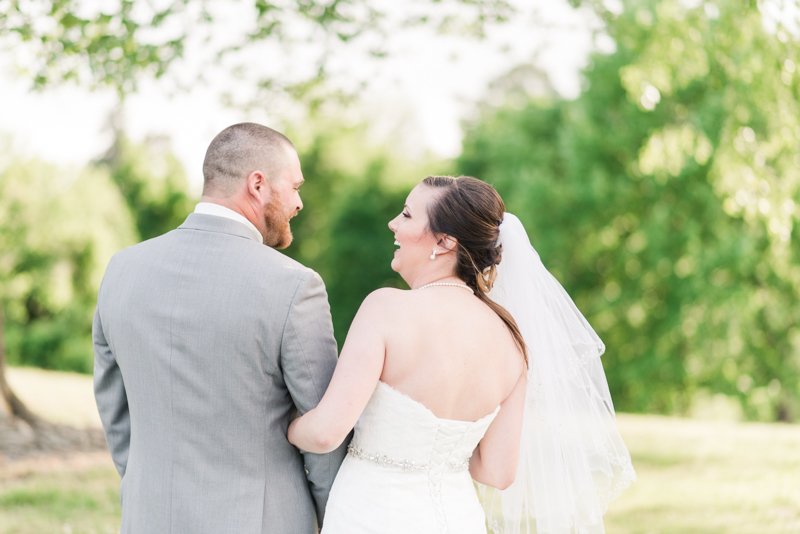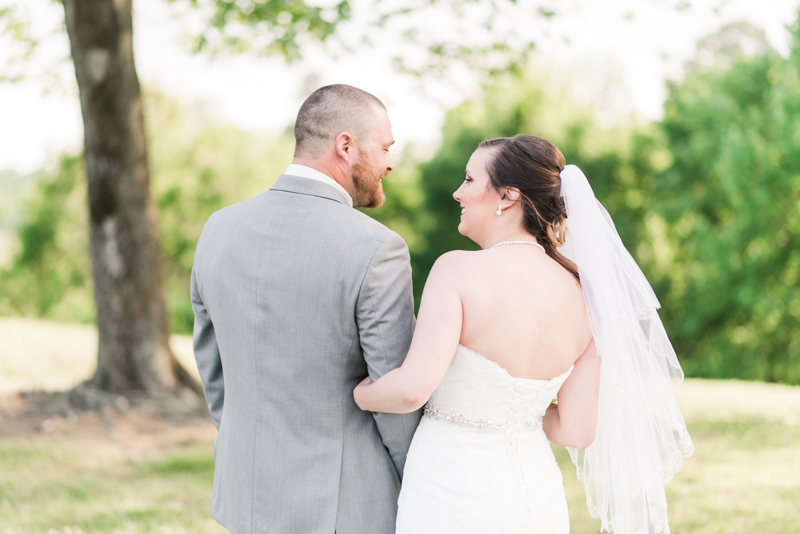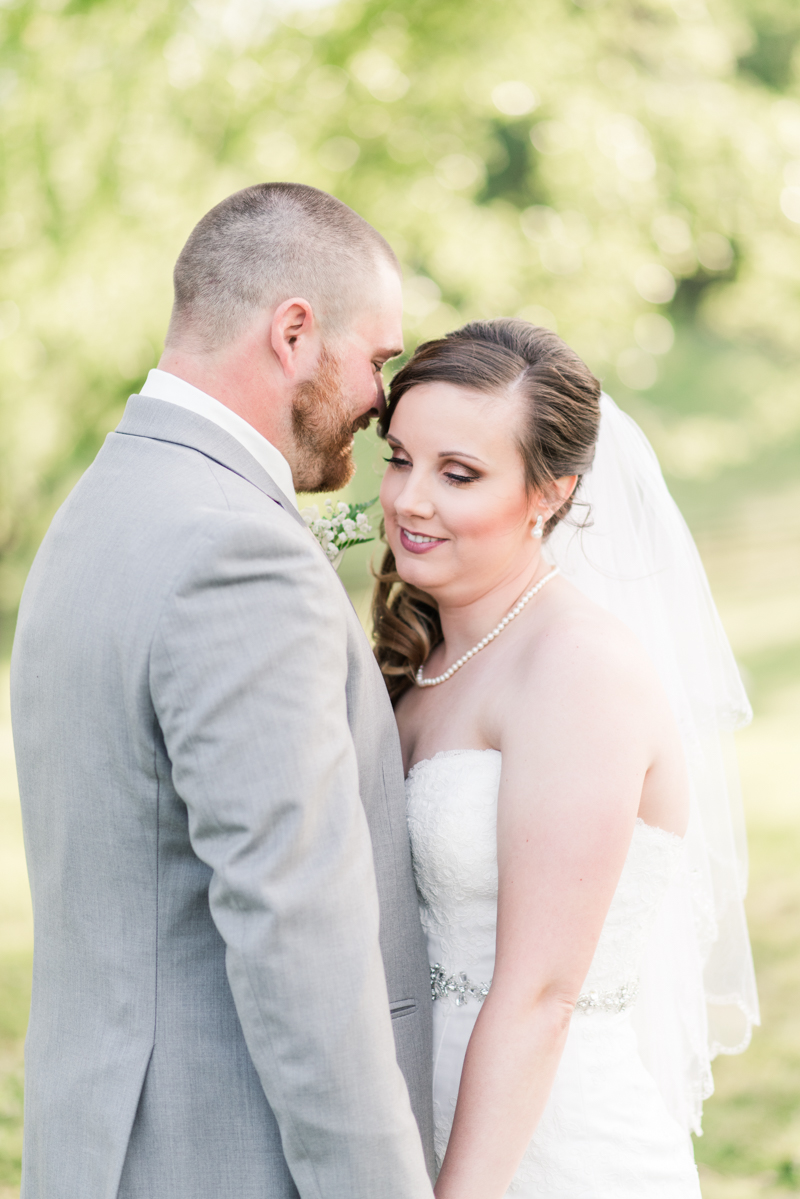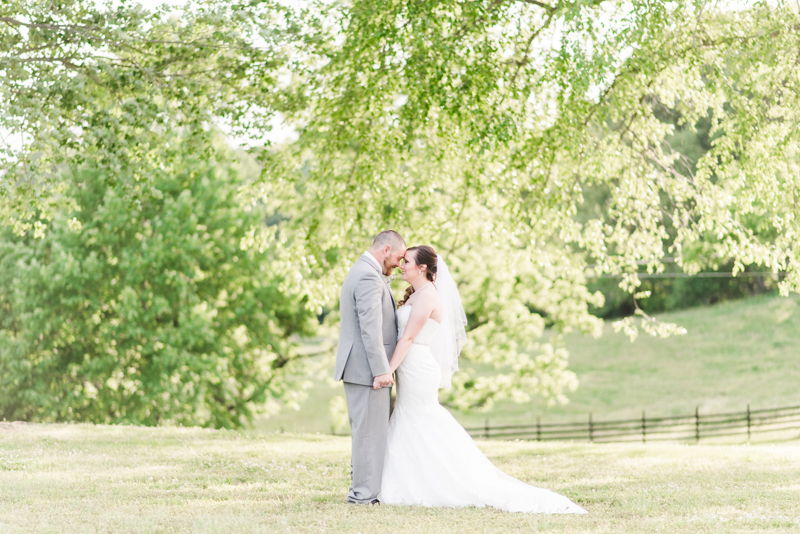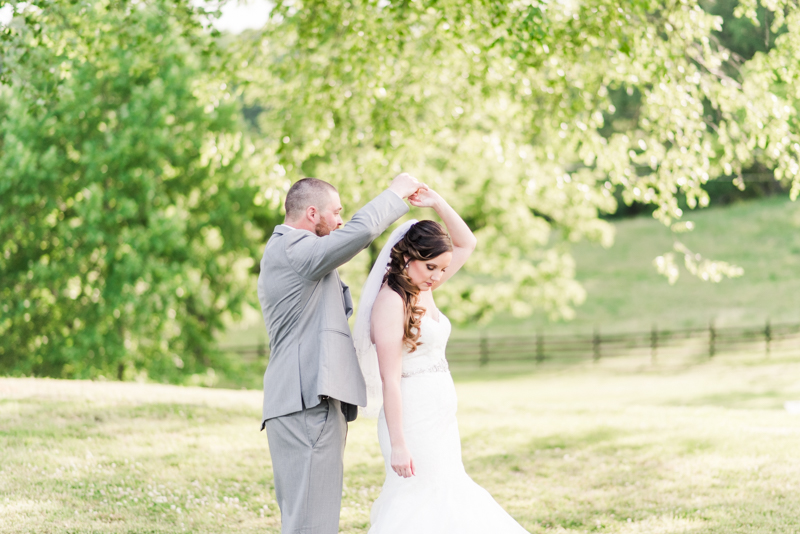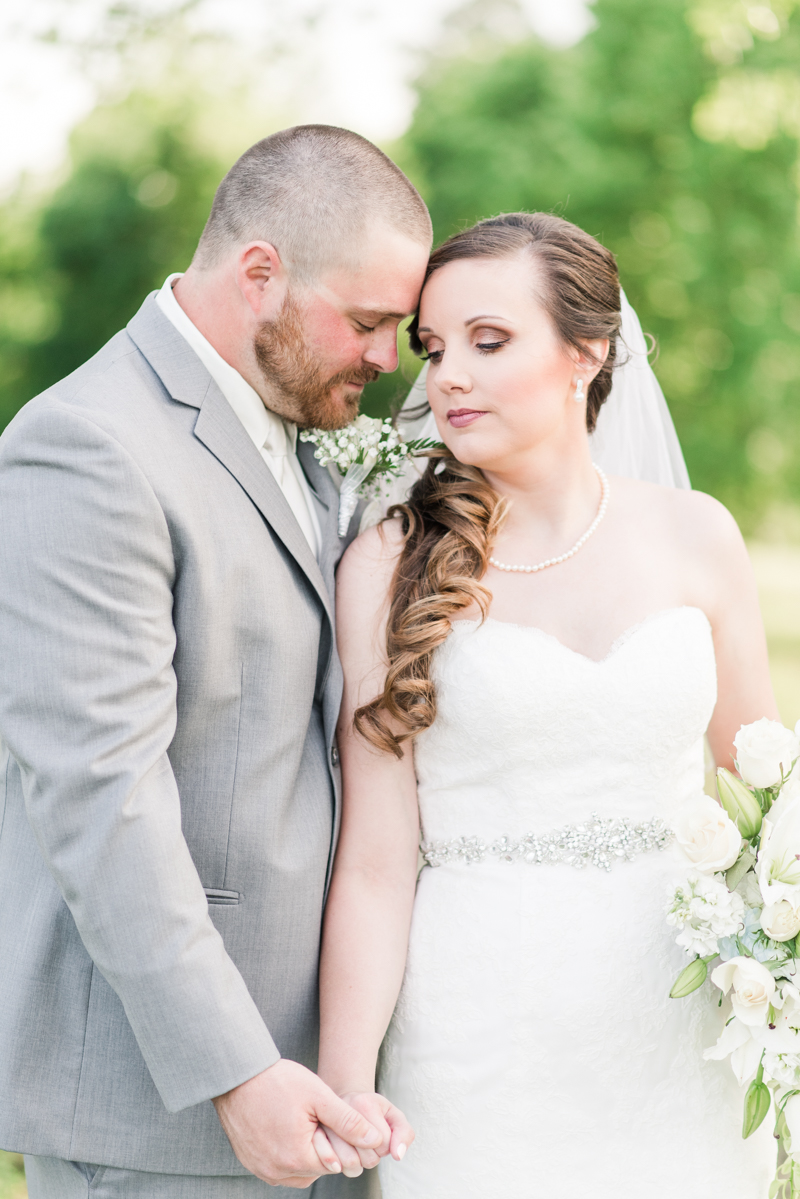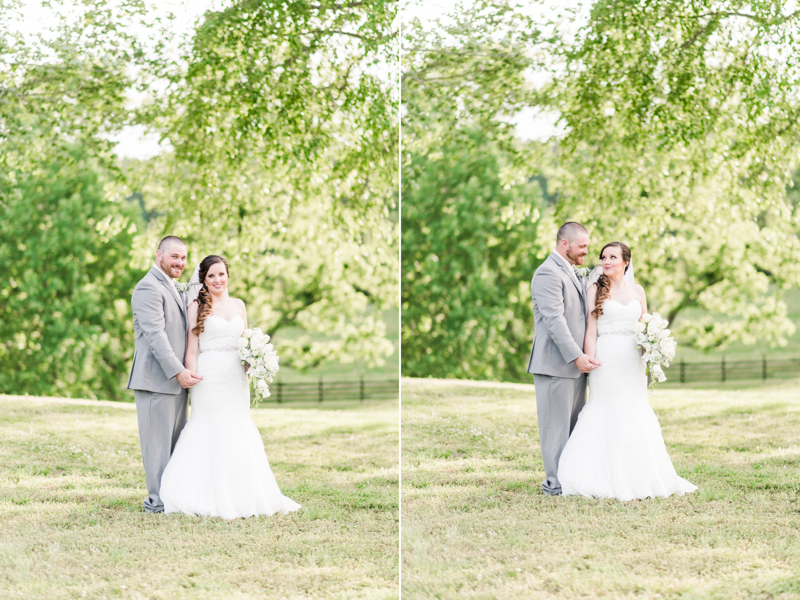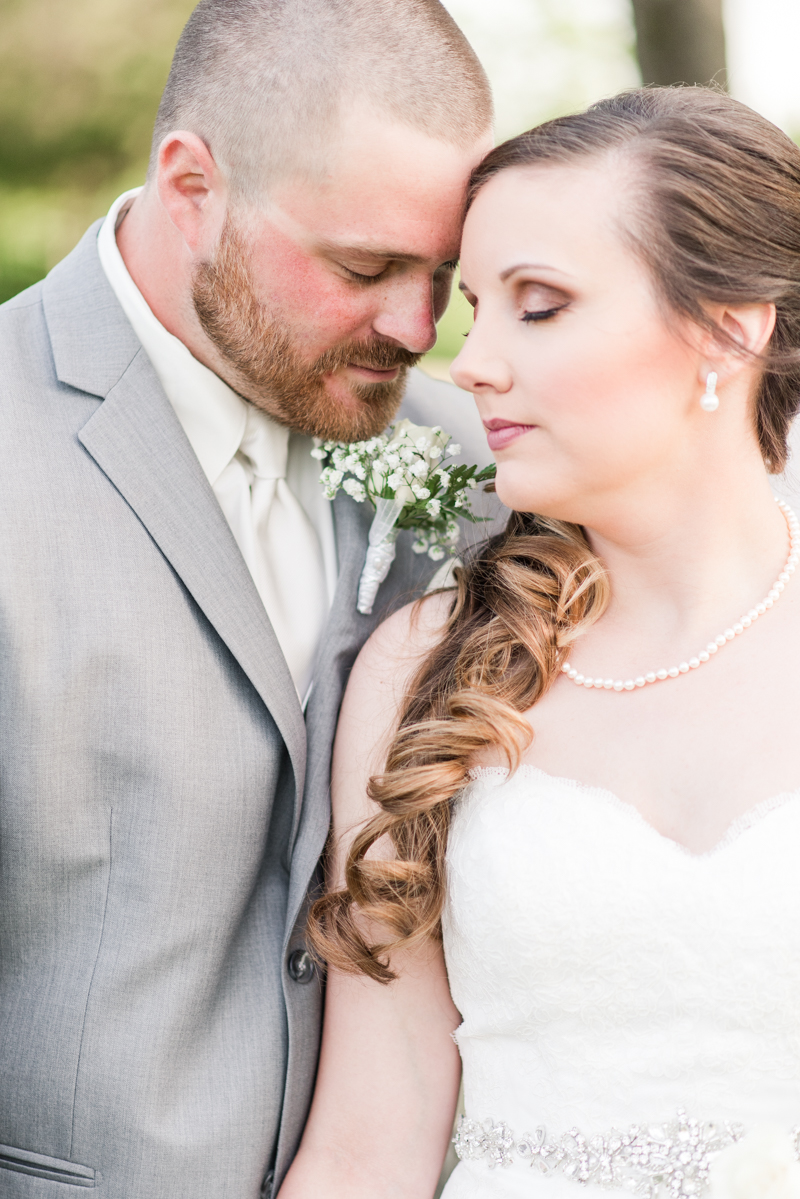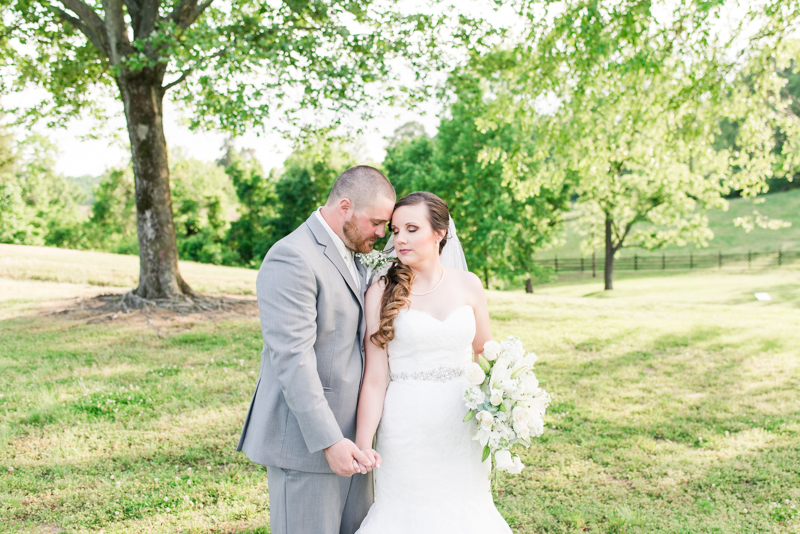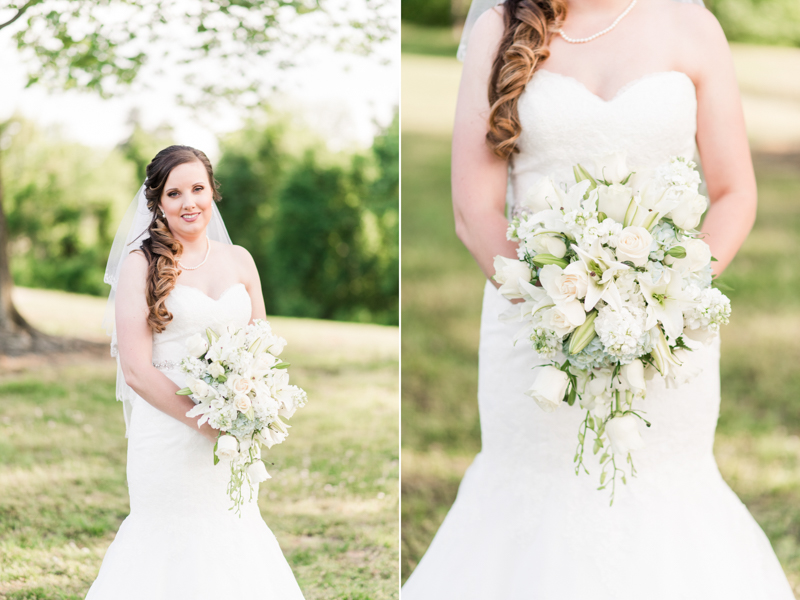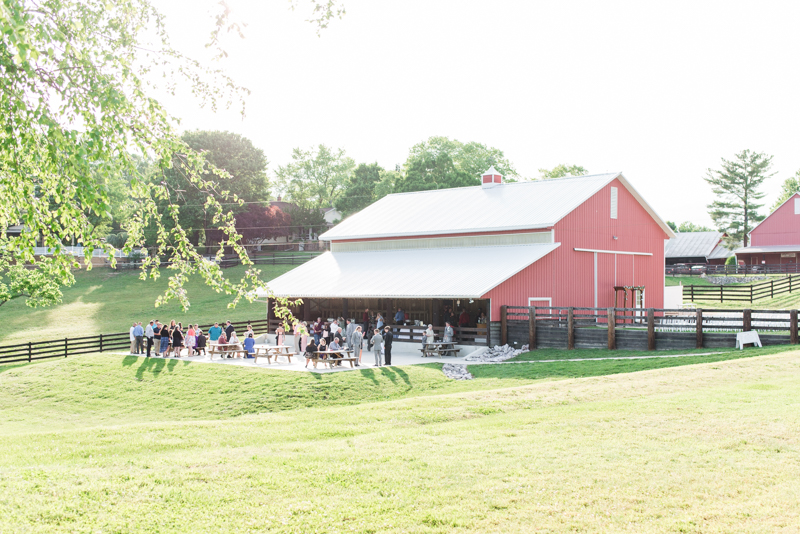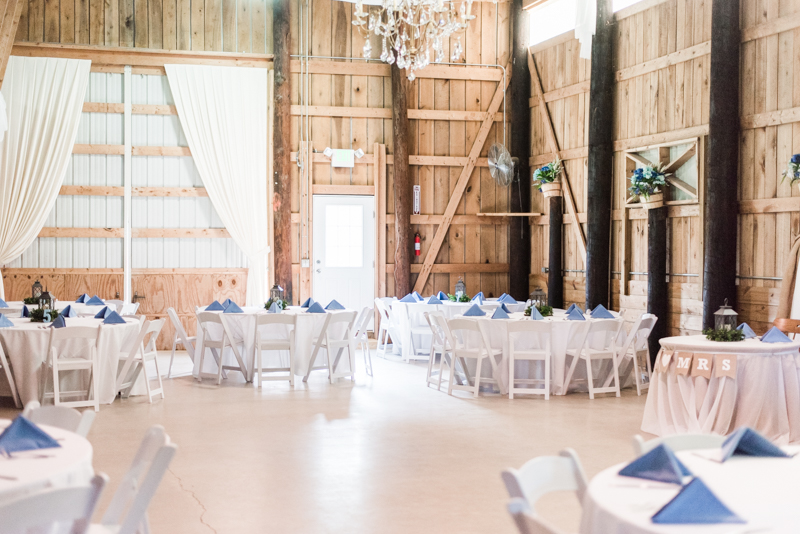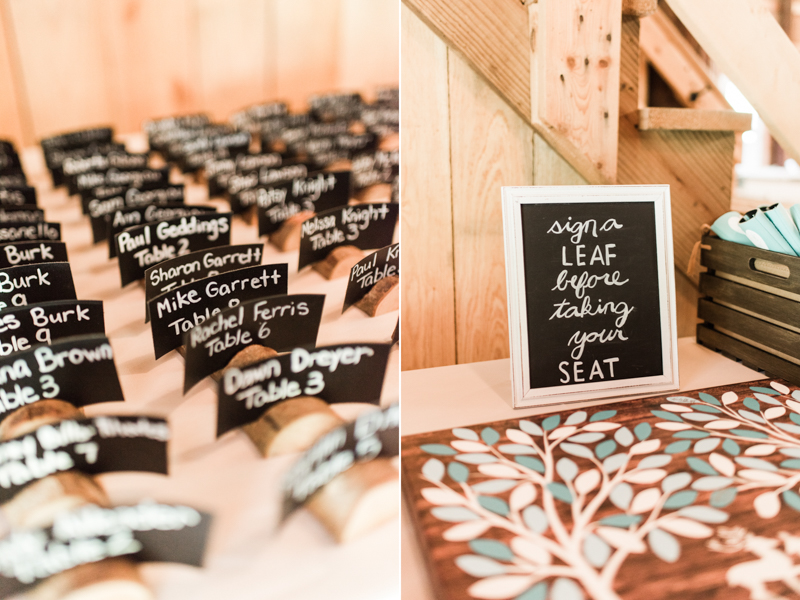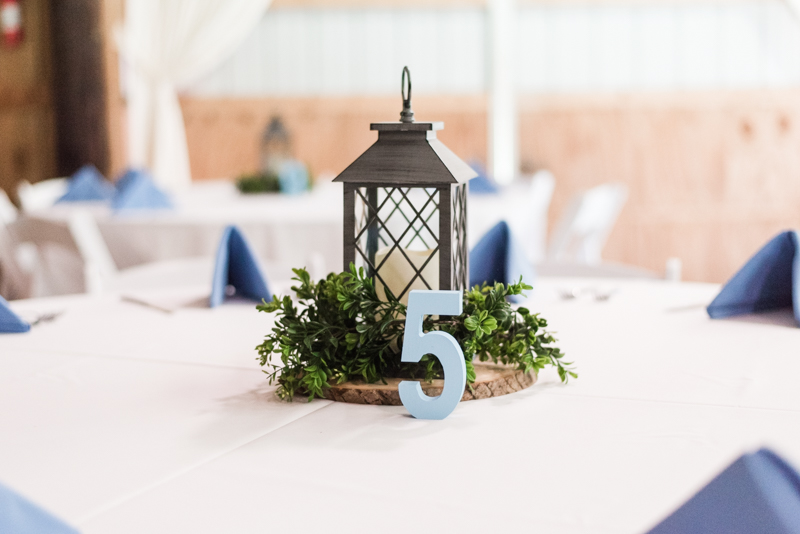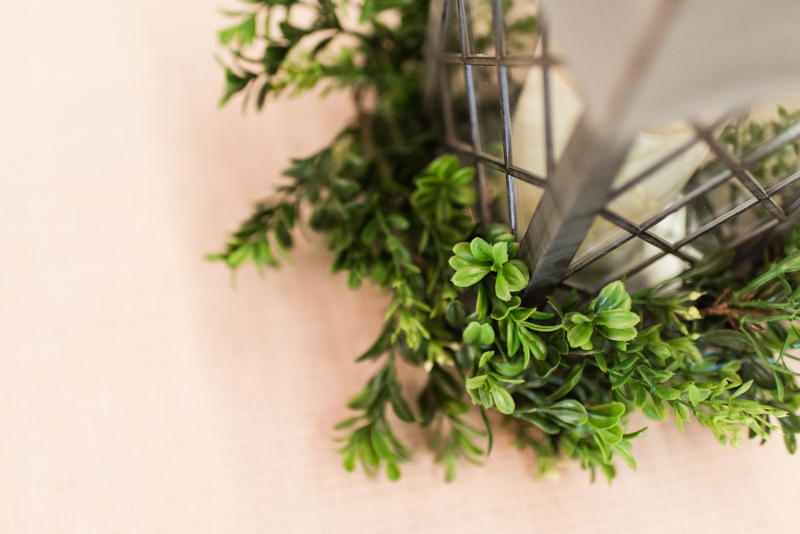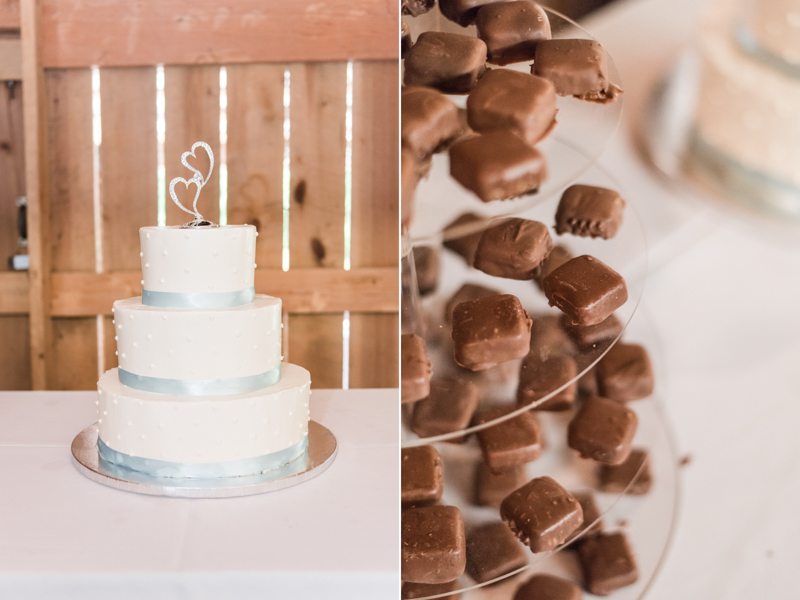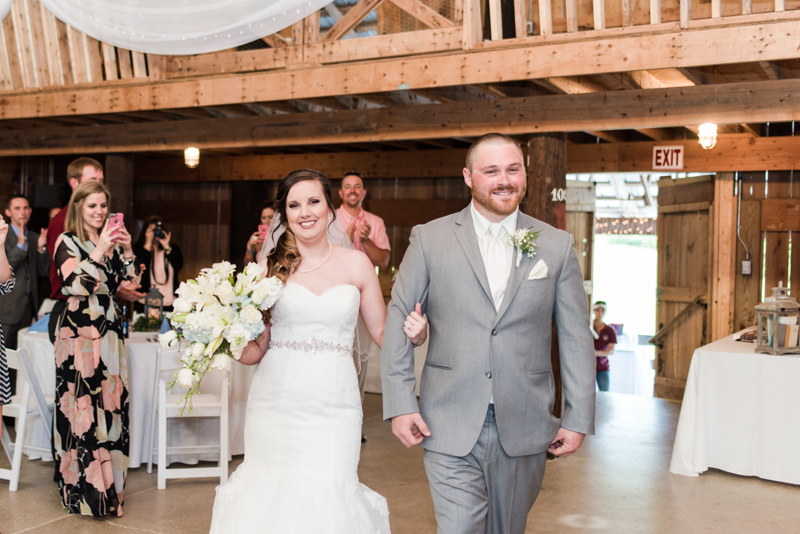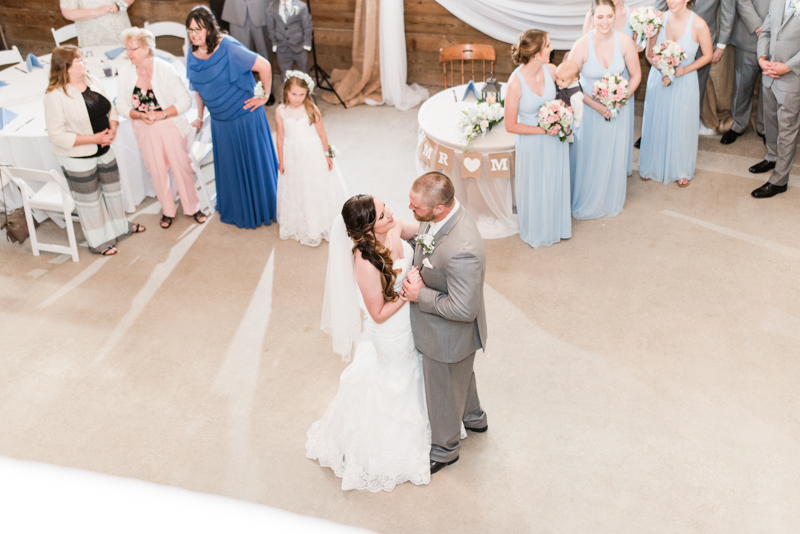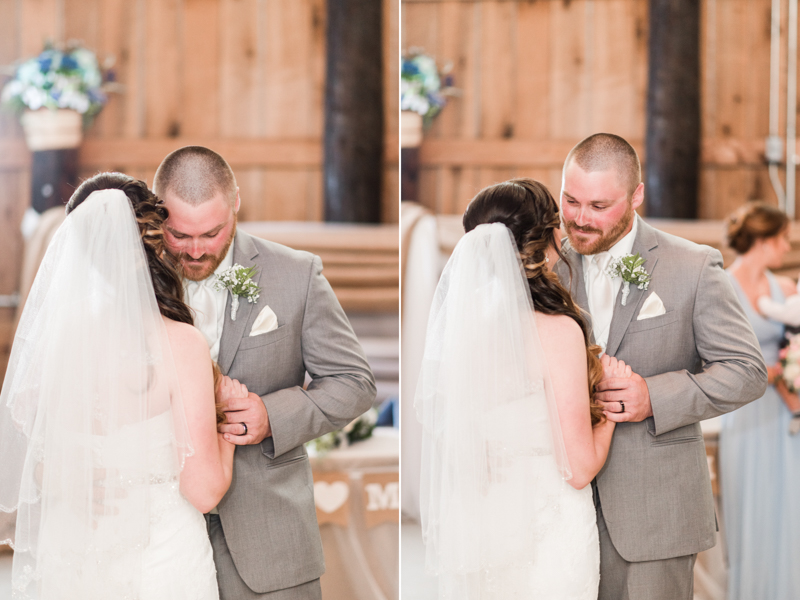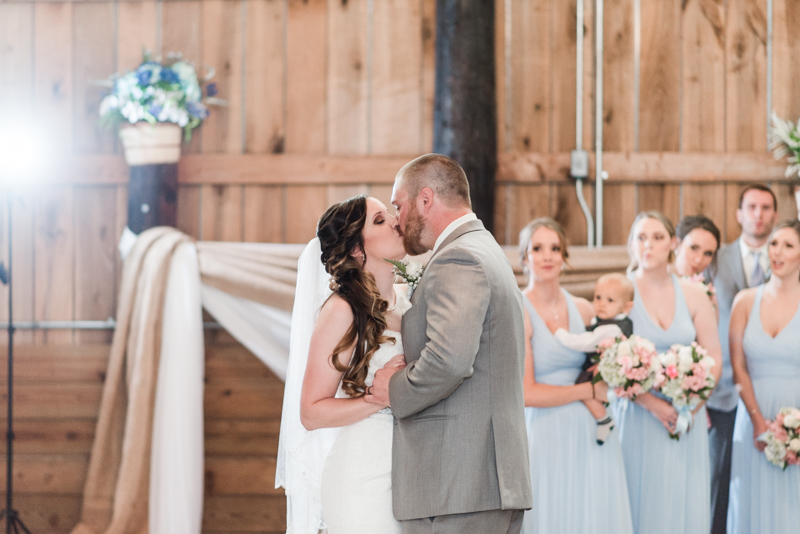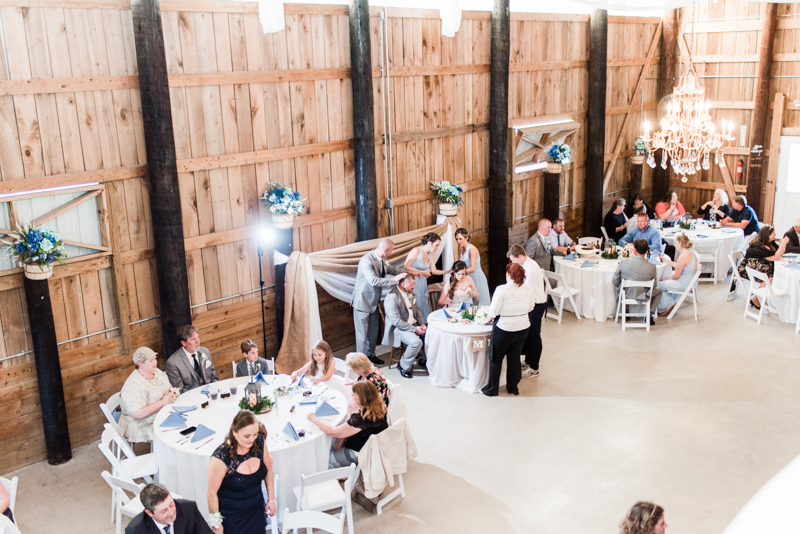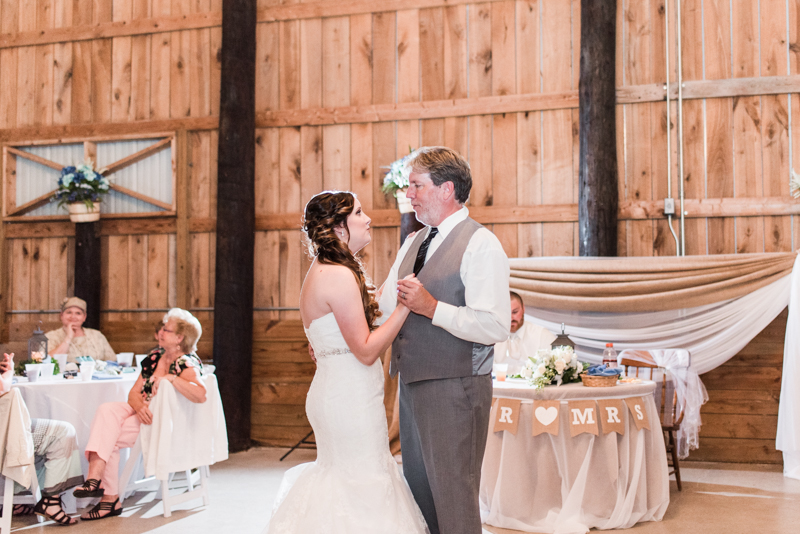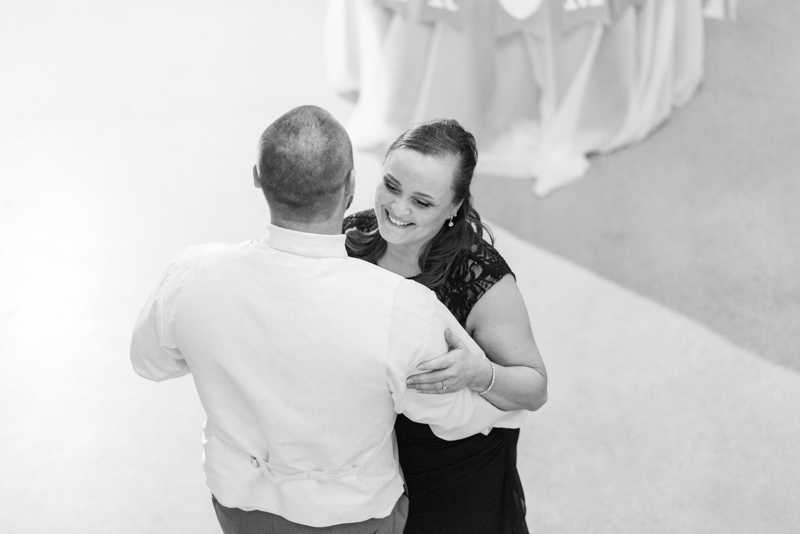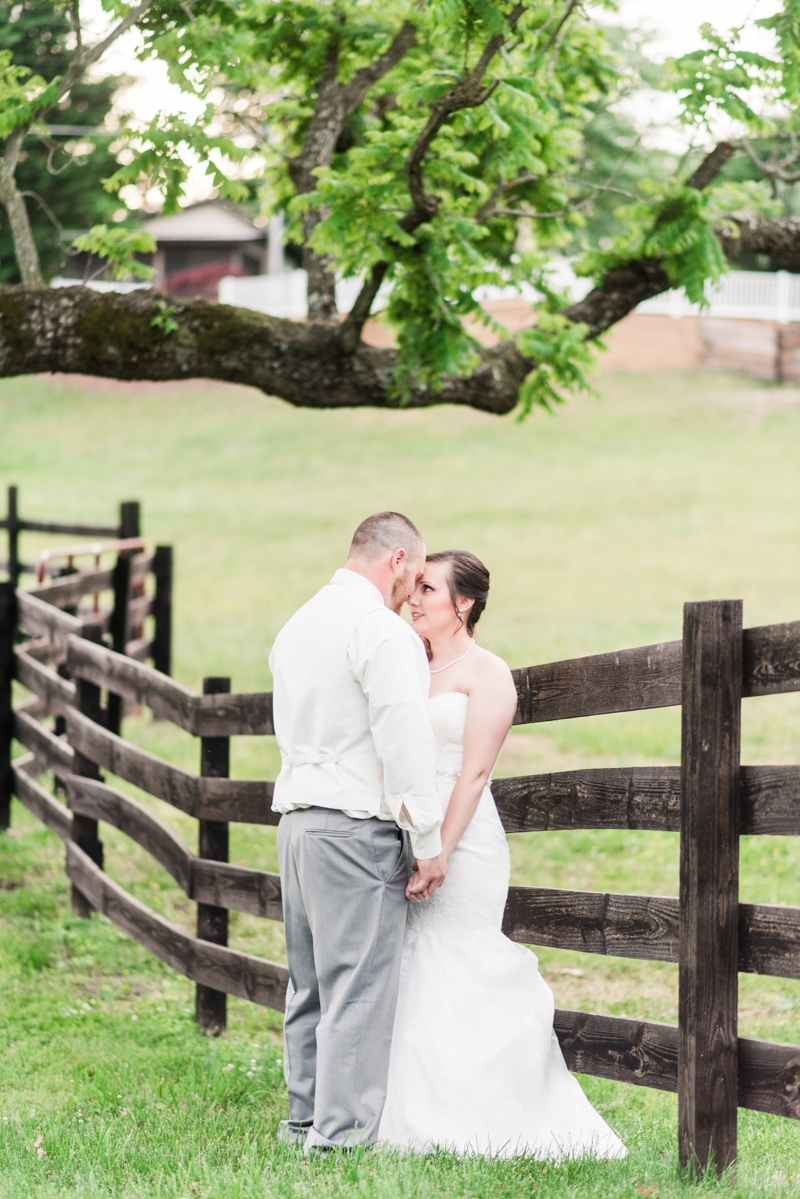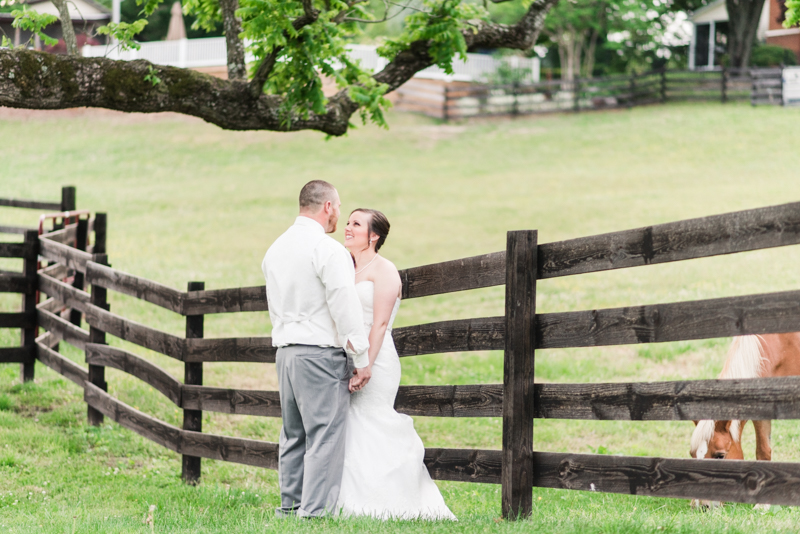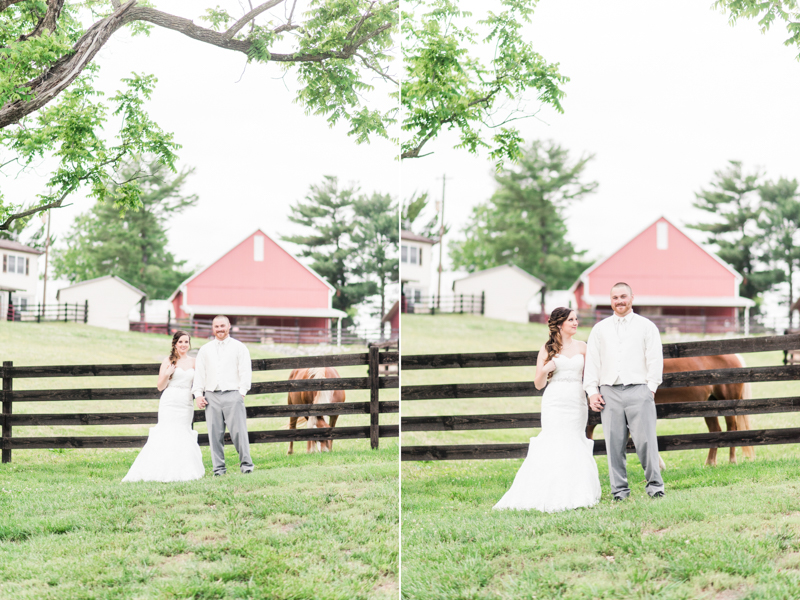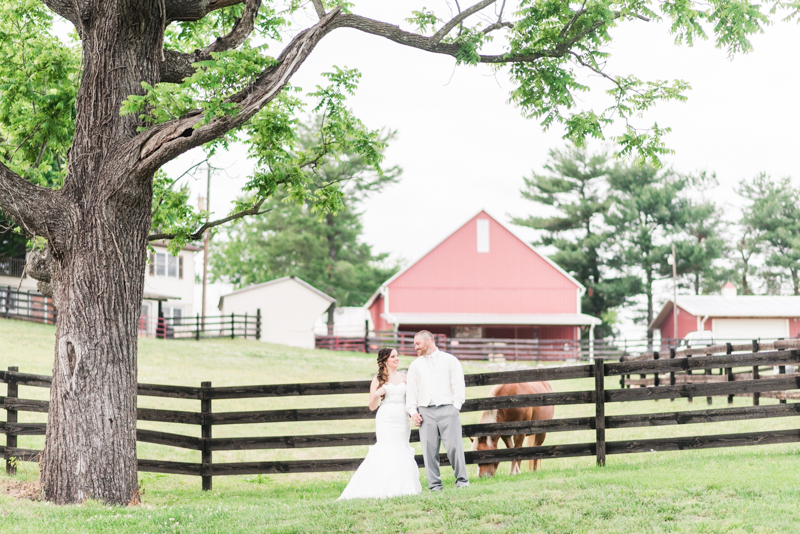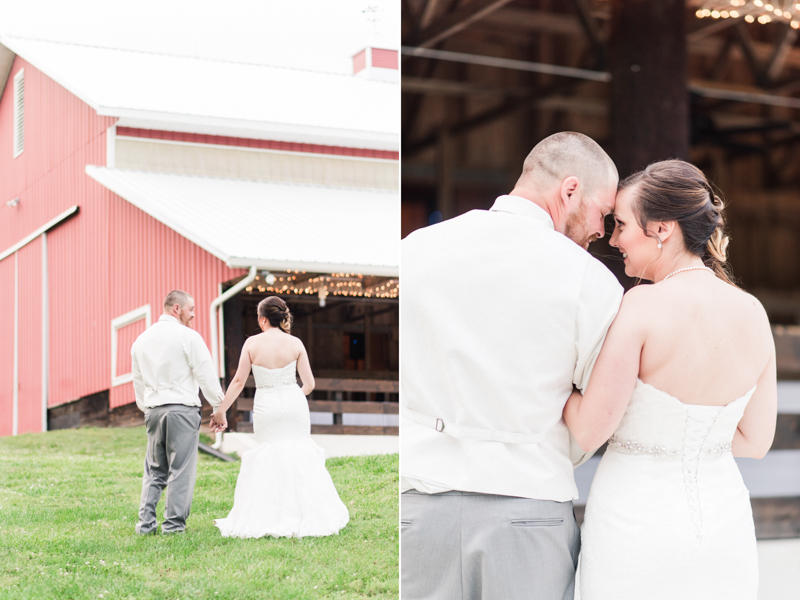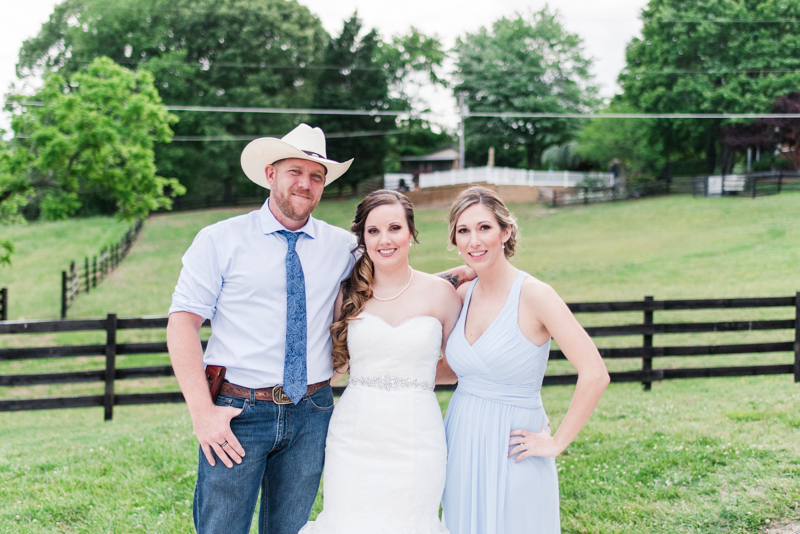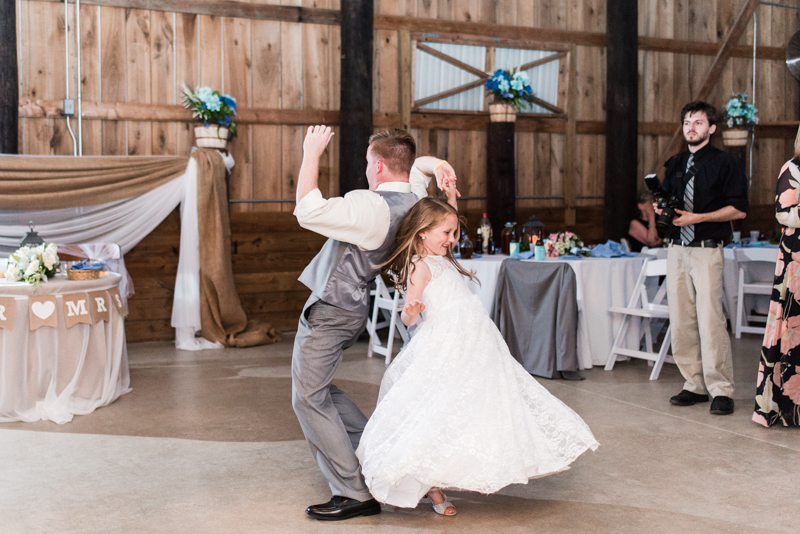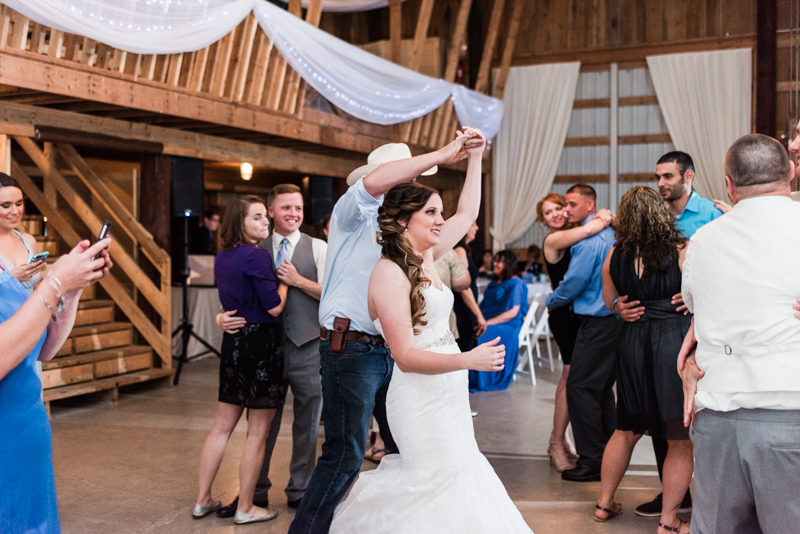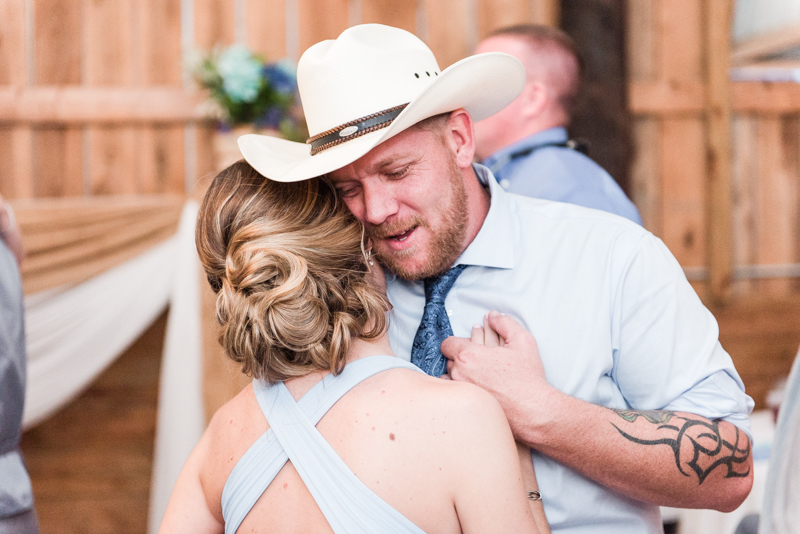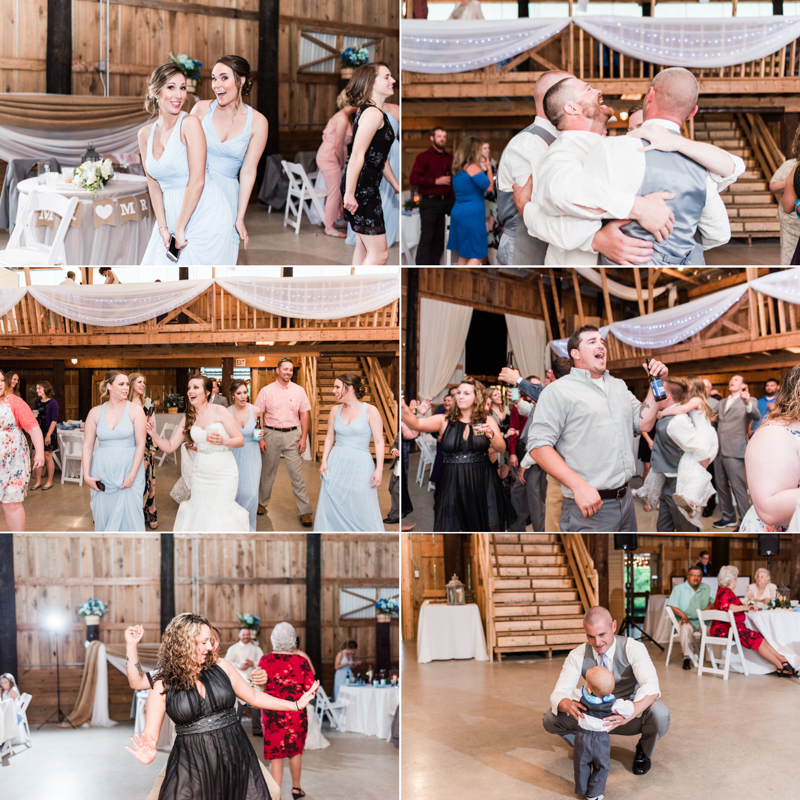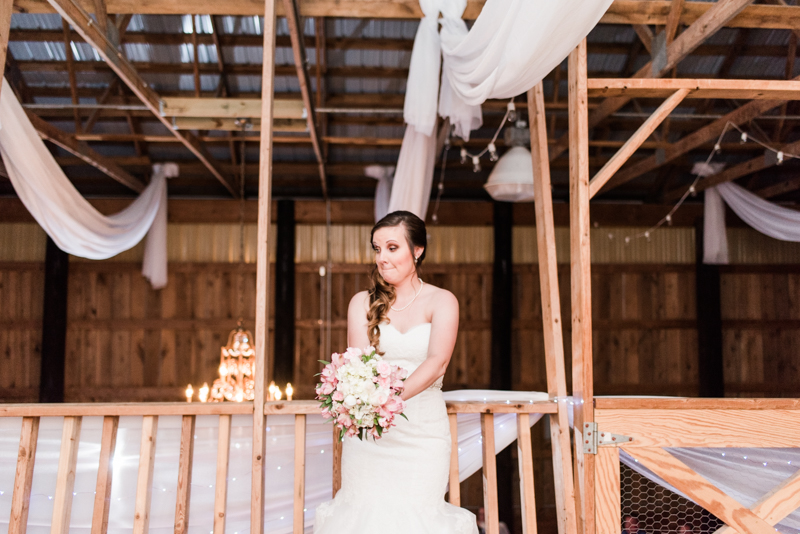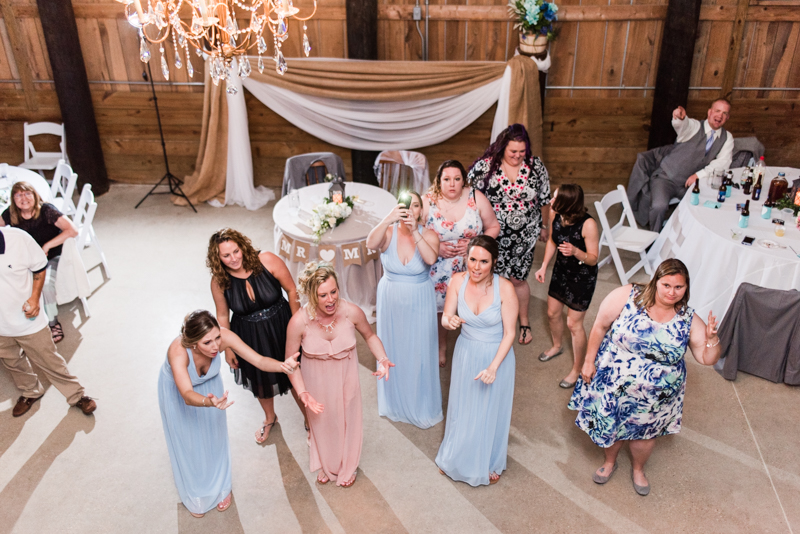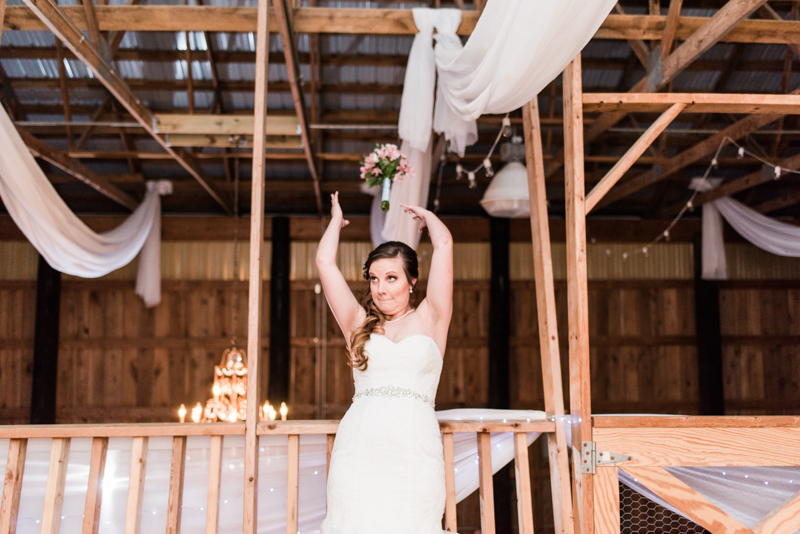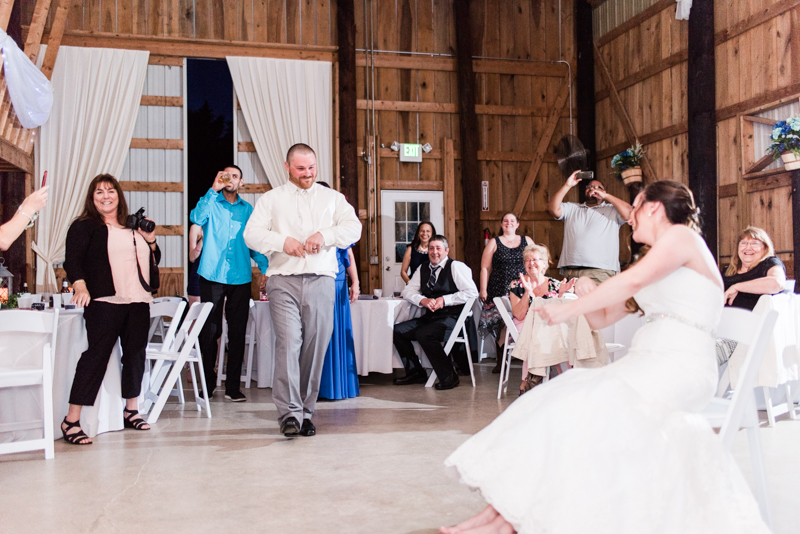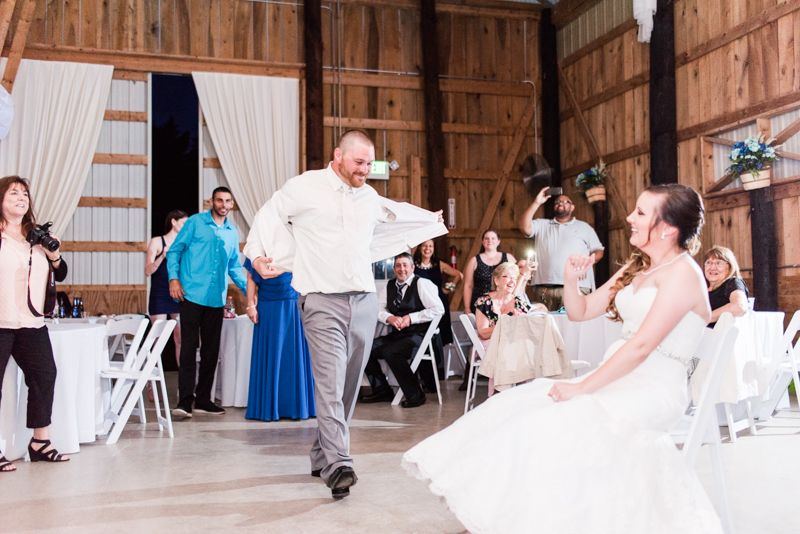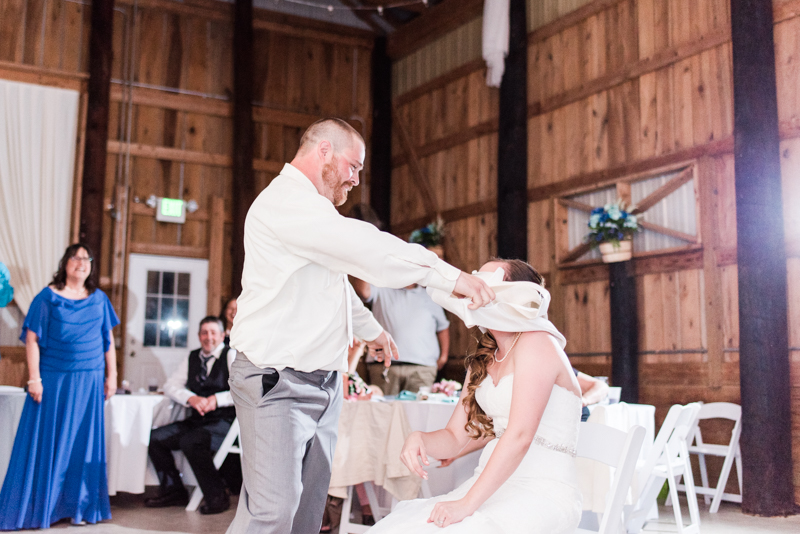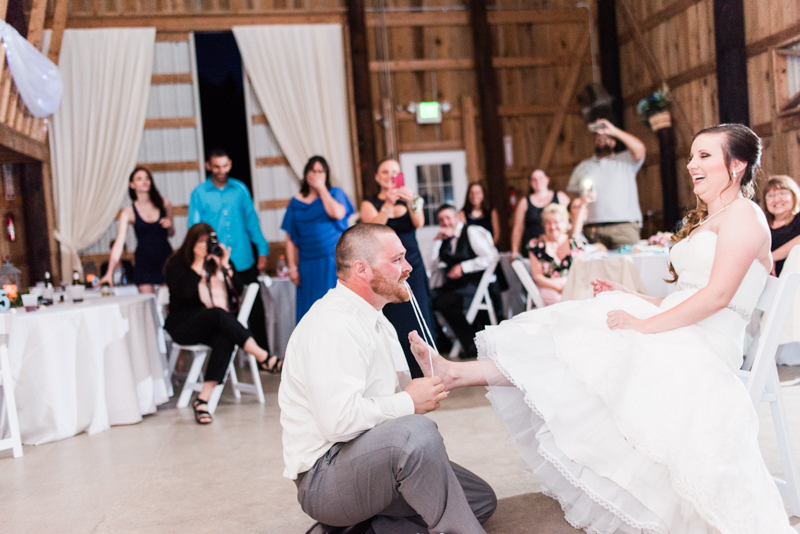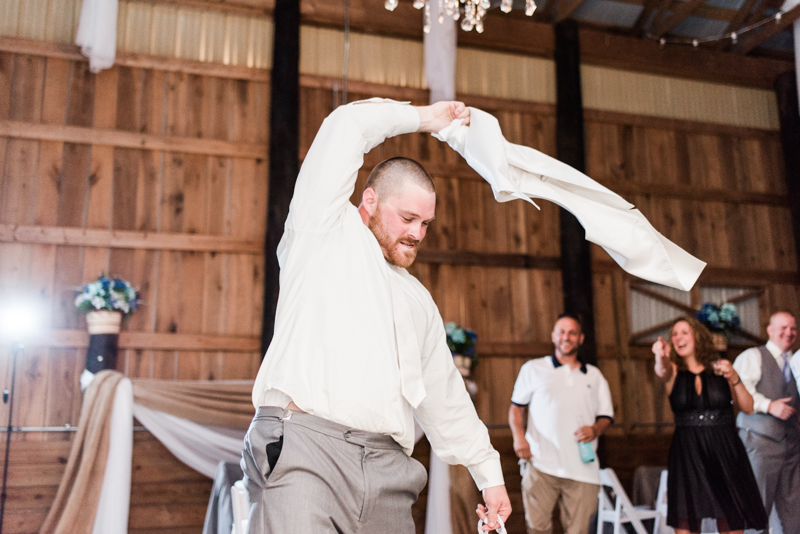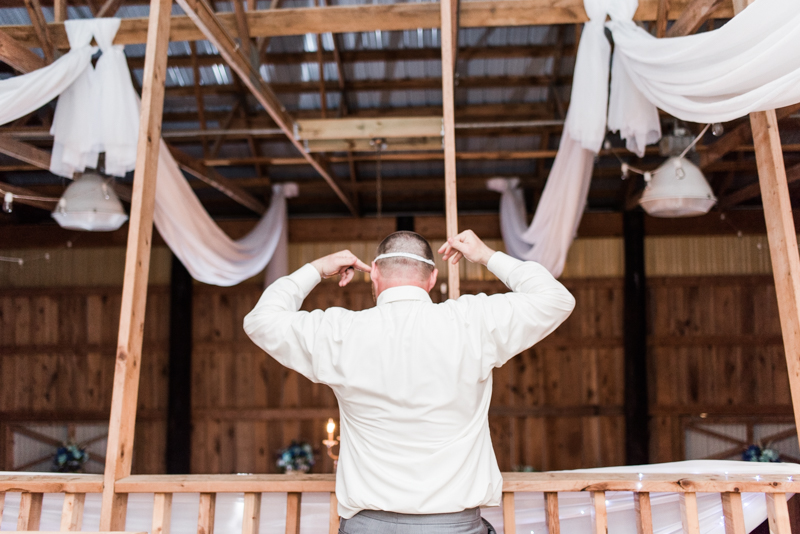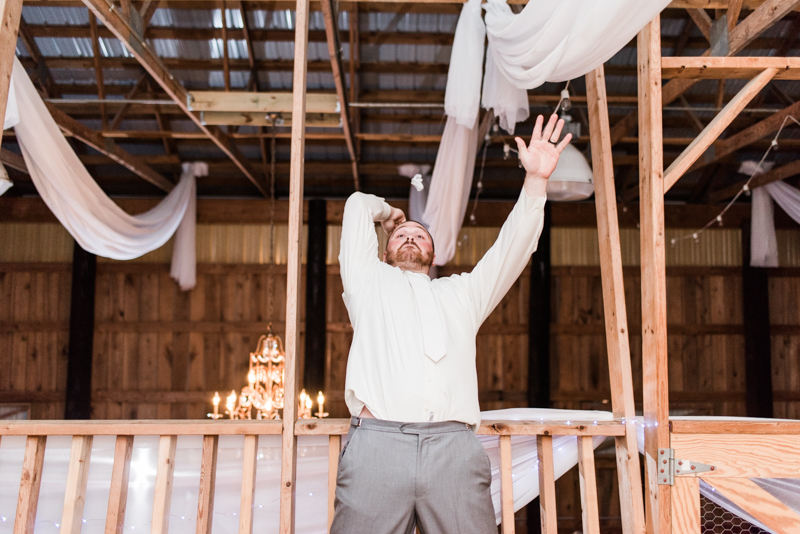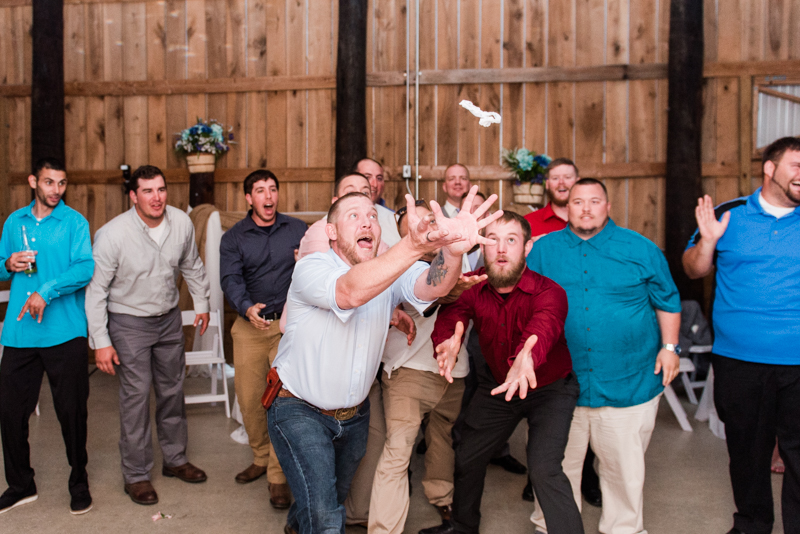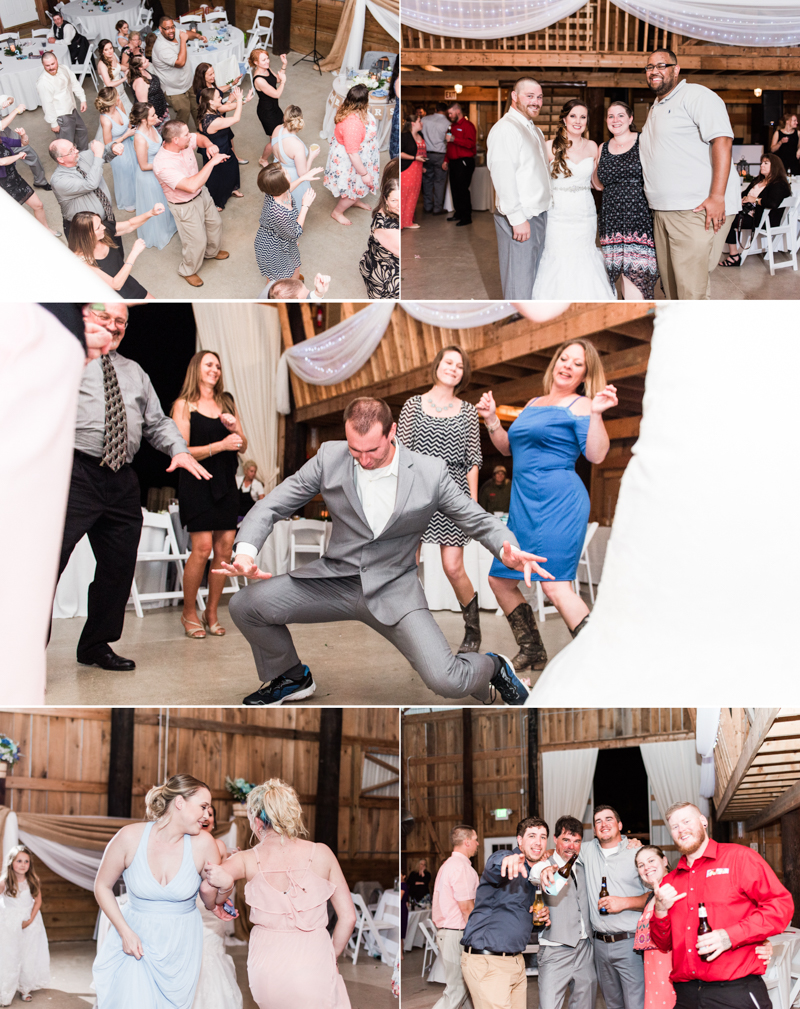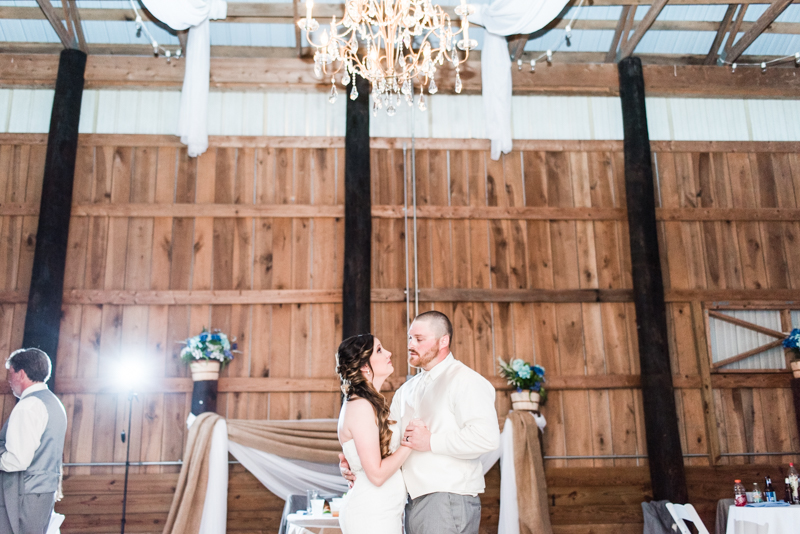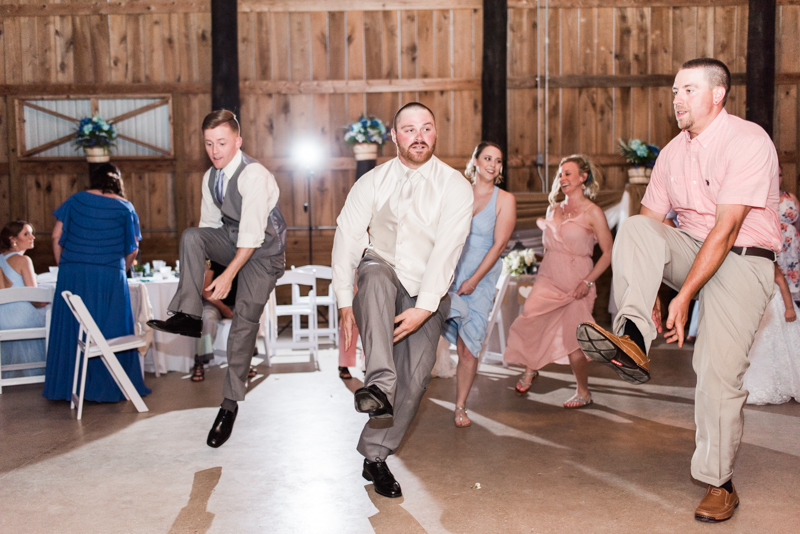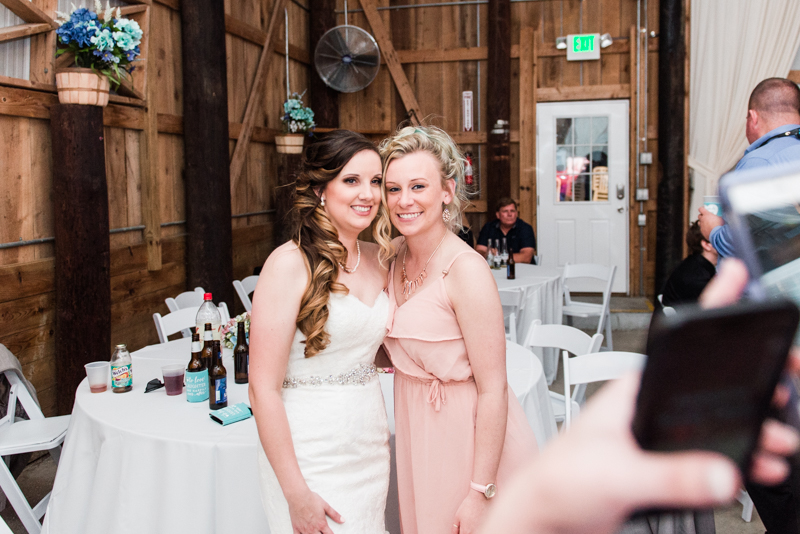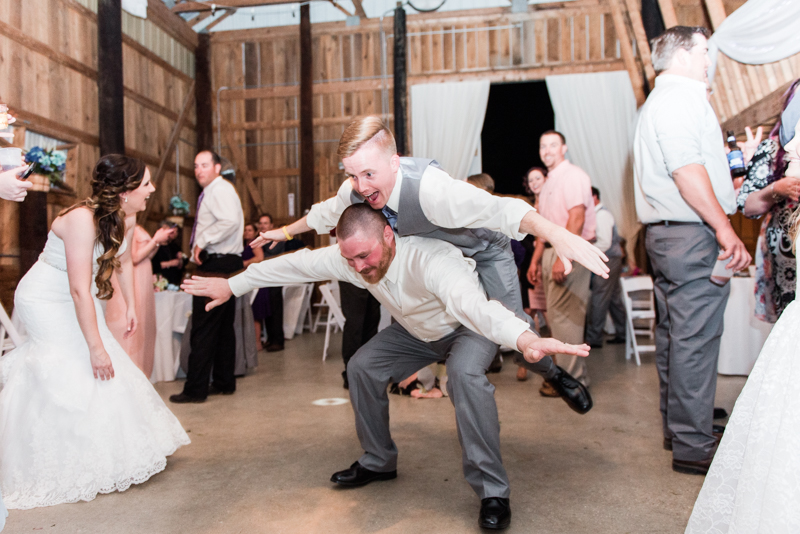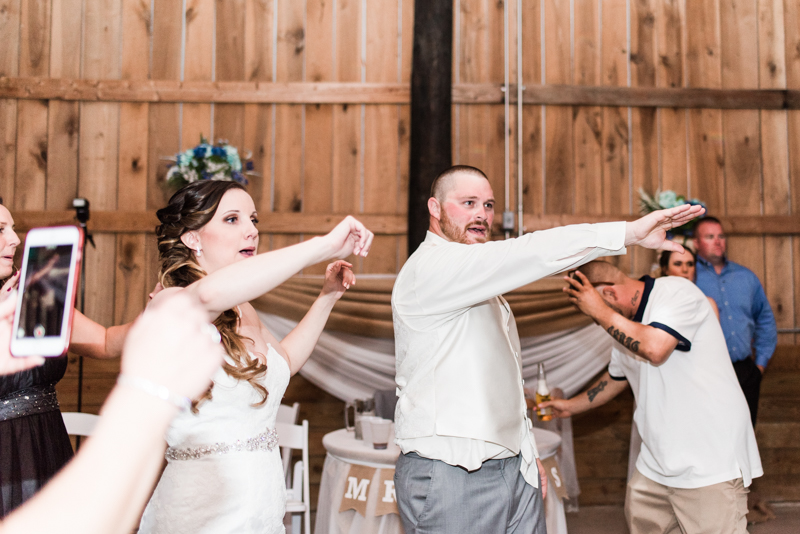 Best.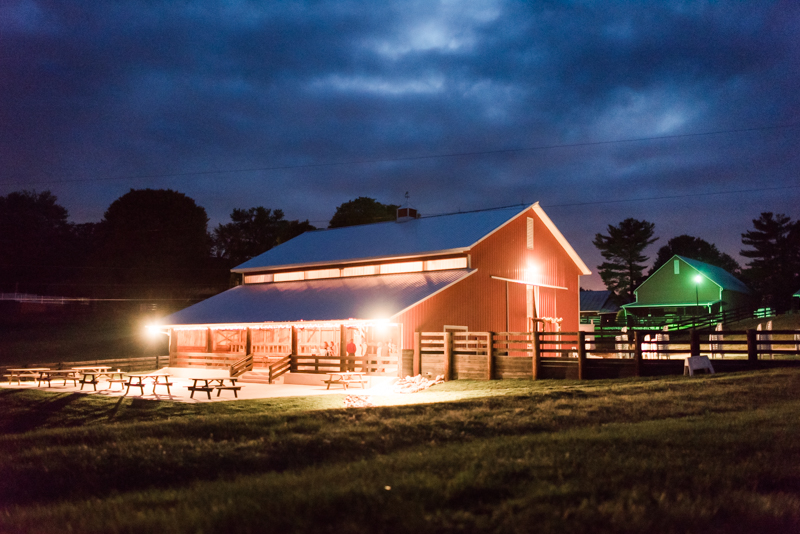 The fantastic vendors from this Robin Hill Farm wedding!
Ceremony & Reception Venue // Robin Hill Farm
Florist // Vogel Flowers
Hair & Make-up // Amanda Carter
Caterer // Bailey's Catering
Cake // Cakes by Amanda
DJ // Adler Entertainment
Officiant // Shaun Lewy
Dress // David's Bridal
Suits // Men's Warehouse
---
---
---