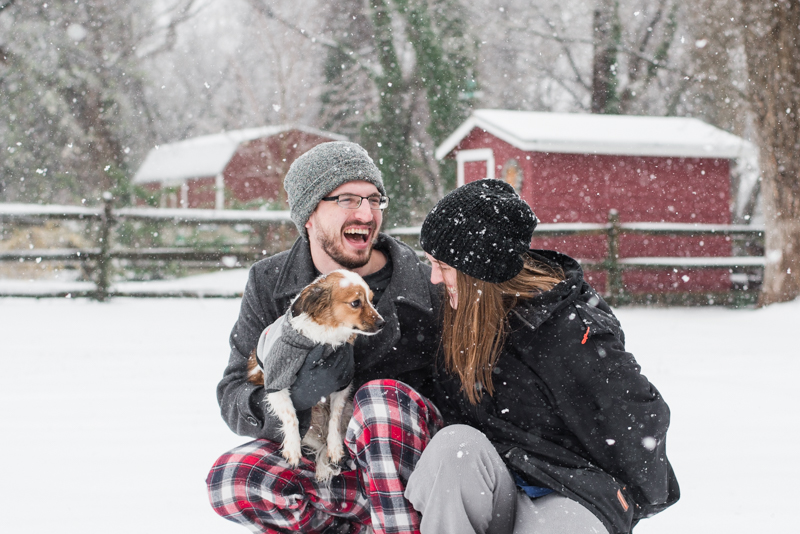 Winter has Finally Arrived...in Spring
If you follow me on Instagram, then you've probably seen my rants about this winter. If you don't follow me on Instagram, why not?! (@britneyclause). The season has been lackluster to say the least. But, FINALLY: Winter. Has. Arrived! The weather channel was reporting a good 6-10 inches of snow for our area, which had me real excited. However, what we ended up getting was about 2 inches with a life time supply of sleet. I'm not going complain too much, though, because seeing the ground covered in crispy snowy goodness is still better than the naked ground. I'll take whatever snow Maryland offers, even if it is a bunch of slush! When the snow was originally predicted, I figured we would just stay inside, cuddled up with some hot cocoa. But then I thought that if this is the only winter storm we get, I want to take advantage of it! It's always easy to get Pony outside, but Shawn... he's a different story. Shawn isn't a big lover of the cold, so I was sure he would try to veto my backyard adventure. However, he great thing about him is that he is a wonderful husband and didn't fight me at all :D! The thing I enjoy most about a snow day is how serene everything feels. It always makes the world feel so quiet and calm. I remember as a kid going outside and laying in the fluffy snow just enjoying the silence. It drove my...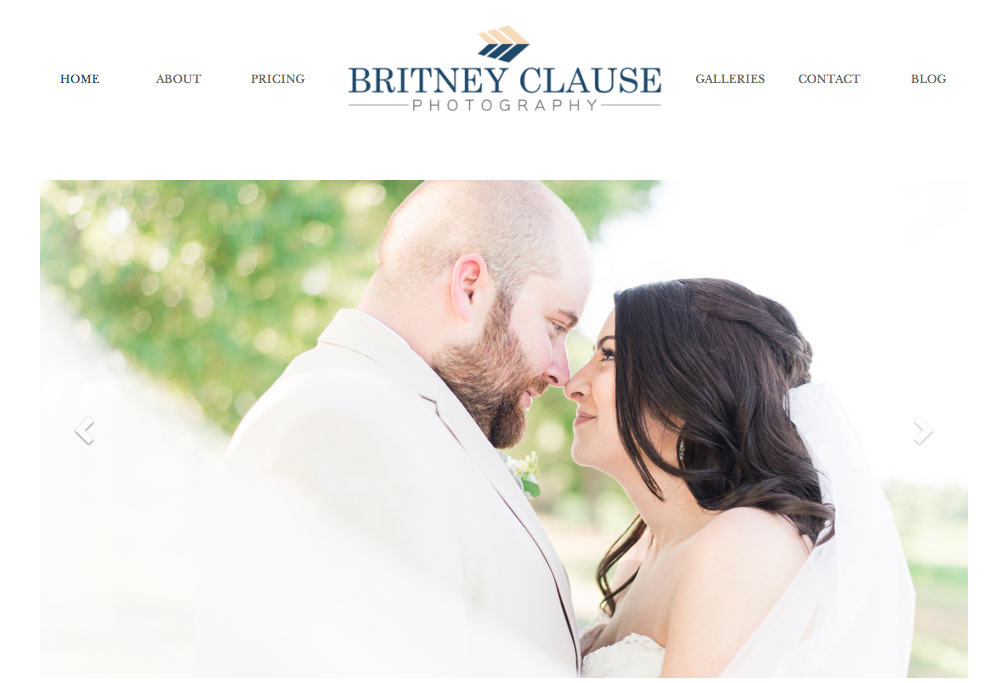 from Shawn
Photography is more to us than just capturing gorgeous photos. A big part of Britney Clause Photography is the people we interact with. We love meeting with clients, talking about engagement sessions over email, and bonding over common interests. Getting feedback is an important part of growing as a company and individuals. Our big goal was making an update that would provide these opportunities to hear and converse more with everyone. We are always looking for ways of expanding our reach and ability to communicate. We've made a few huge changes, so check them out below. Talk to us on the Blog First, and perhaps the biggest update, is that the blog now has commenting! We used to have this feature years ago, but had to lose it with the new and cleaner site design. We've missed this feature, since we love having more opportunities for feedback on our posts. At the bottom of each blog post is a new comment section, similar to what you'll find elsewhere on the Internet. Being able to communicate directly to blog posts means being able to share your opinion and voice more readily. Whether it's a sneak peek of your wedding or a personal post from one of us, you can now join in a conversation directly with others. There are still some features that we'll be adding over time to boost our relationship and connection. Commenting is just the first update to a long list of what we want to accomplish...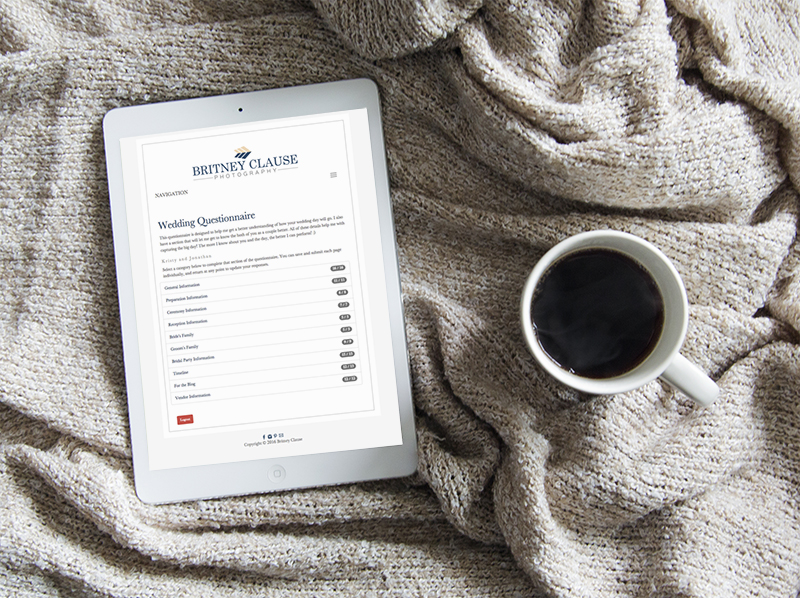 Getting to Know You
One the emails that I look forward to sending to our couples is their wedding day questionnaire. The main reason we send this out is because it allows Shawn and I to get to know the couple on a deeper level, and I love seeing what they type out. The form itself is split into different categories that, when completed, paints us a perfect picture of the wedding day. Of course, there are basic logistical questions that cover locations, honeymoon length, the main contact's phone number, etc. But then there are sections that are dedicated to the bridal party, family, and vendors. It's extremely in-depth (and a lot to fill-in), but when Shawn and I originally planned out the sections, we tried hard to include some fun questions so that it isn't overwhelming for anyone. I also have a whole section dedicated to items "For the Blog" that asks the couple questions about their relationship and wedding. This part has to be my favorite, because the answers vary so much, but are always incredibly sweet. Usually the first question I check when I get a finished questionnaire is: "When did you know he/she was the one for you". That one question makes me tear up pretty much 100% of the time, because I feel like I'm getting a glimpse into the relationship that isn't commonly heard from. The biggest thing that I encourage with my questionnaire is to have fun with it. Shawn and I want to get...