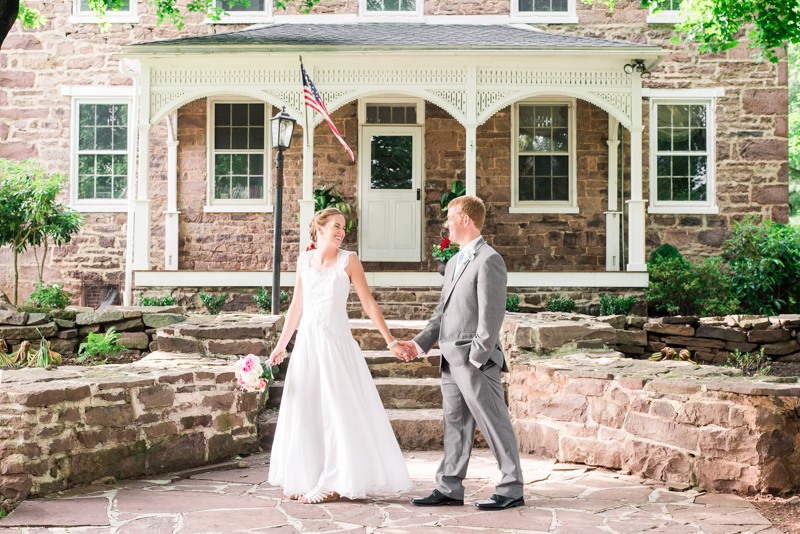 Tips for Photographers and Couples with Hot Summer Weddings
Now that it's August, it's time for summer days to get longer and hotter. I'm having a terrible time thinking how it could be even hotter than July. But it's definitely possible with how ridiculous the weather has been this year. This season has been undeniably on the warmer side for us. Last weekend, we had Samantha and Tim's wedding happen during the peak of a heat wave. Their wedding was a light bulb moment for Shawn and me on how we handle weddings that are absolute scorchers. The tips that we've been able to pick up over the years have made our ability to manage 100° days in a healthy way. As photographers who prefer to work with natural light, we are constantly running around outside trying to find the best places to shoot. We get sweaty - scratch that - grossly sweaty. It's easy for Shawn and me to forget to drink water, to have a quick snack, and to take a break. While the tips below are primarily for photographers, they can also be helpful to couples or bridal party members looking for smoother photo sessions. A little bit of planning and foresight can prevent a lot of problems down the burning asphalt road. Drink plenty of water Back when I was a kid, I always scoffed when my parents would tell me this. It wasn't until I started running track in high school that I realized: staying hydrated is no joke. Even the smallest...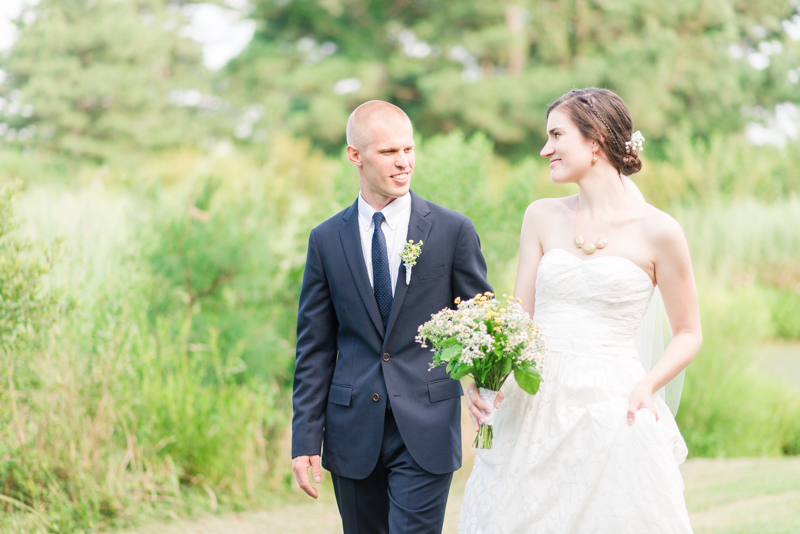 An Unforgettable Wedding at Chesapeake Bay Environmental Center
The day has come for Sam and Tim to exchange vows at the Chesapeake Bay Environmental Center, and it is one Shawn and I will remember forever. Like their engagement session at the couple's home in June, the wedding was very intimate and personal. The Environmental Center was a bit of a drive out from the main road, but reaching the clearing with the main building, it was easy to see why they selected it as their special spot. It is a cozy building with a small pond right outside the wall-length windows. It is a gorgeous location, with plenty of tall trees to provide enough shade for anyone who was enjoying some of the summer air. Sam and Tim were incredibly ready for this day. They both had an electrified buzz about them, and even their fur-baby Lincoln (who was also one of the groomsmen), was pacing around the venue with alacrity. When it finally came time for the ceremony, and Tim saw his bride walking down the aisle, all the nerves and anticipation were able to be released and he let out one of the biggest smiles I've seen. Neither one of them dropped their smile for a minute, except for the happy tears during very romantic vow exchanges. Even their personal friend and officiant, Shar, had a tough time holding back the emotions. To finish up the ceremony and seal the kiss, all of their groomsmen stood up holding instruments, and played while the entire wedding party...