Samantha & Tim
An Unforgettable Wedding at Chesapeake Bay Environmental Center
The day has come for Sam and Tim to exchange vows at the Chesapeake Bay Environmental Center, and it is one Shawn and I will remember forever. Like their engagement session at the couple's home in June, the wedding was very intimate and personal. The Environmental Center was a bit of a drive out from the main road, but reaching the clearing with the main building, it was easy to see why they selected it as their special spot. It is a cozy building with a small pond right outside the wall-length windows. It is a gorgeous location, with plenty of tall trees to provide enough shade for anyone who was enjoying some of the summer air.
Sam and Tim were incredibly ready for this day. They both had an electrified buzz about them, and even their fur-baby Lincoln (who was also one of the groomsmen), was pacing around the venue with alacrity. When it finally came time for the ceremony, and Tim saw his bride walking down the aisle, all the nerves and anticipation were able to be released and he let out one of the biggest smiles I've seen. Neither one of them dropped their smile for a minute, except for the happy tears during very romantic vow exchanges. Even their personal friend and officiant, Shar, had a tough time holding back the emotions.
To finish up the ceremony and seal the kiss, all of their groomsmen stood up holding instruments, and played while the entire wedding party receded to the lobby. I don't think there was a moment for the rest of the evening where Sam and Tim weren't looking and smiling at each other. They will be the first to say they have lots of practice just staring at each other, so it's second-nature for them :P.
During dinner, in between bites of delicious food by Garden and Garnish, there was tons of chatting and laughing amongst friends and family between DIY table decorations. Lincoln was also running around and saying hello to all the guests before wandering off to find more people to greet. He even strolled onto the dance floor during the first dance to see what his parents were doing.
The friends and family Sam and Tim surrounded themselves with were exceptionally amazing. While their bridal party played the typical role of doing anything to help the couple (including running for sweat towels), they didn't have any trouble making Sam and Tim laugh constantly. And when it came time to dance, they did not disappoint. The dance floor was explosive, and it was impossible not to watch some of the guests laying out incredible moves on the dance floor without wanting to join in. There wasn't a single pause in the excitement for the entire evening.
It was an amazing day and one of the best weddings we've had the pleasure of shooting. But the main thing that makes me particularly giddy about this wedding is Sam and Tim themselves. There aren't really adjectives to fully describe how wonderful these two are. They are sweet and seem to genuinely care about the people they meet and talk to, and it's natural to feel welcome and important in a conversation with them. Their happiness was infectious in the best of ways that just being near them seems to put everyone in an even better mood. And their endearment for each other is apparent and strong. When asked to describe their wedding in one sentence, they used a word that I think summarizes their entire relationship: "loving."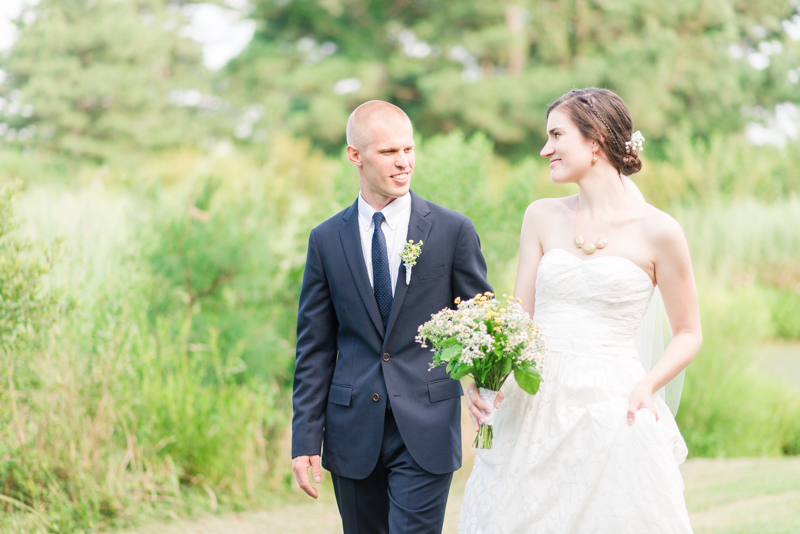 ______________________________________________________________________________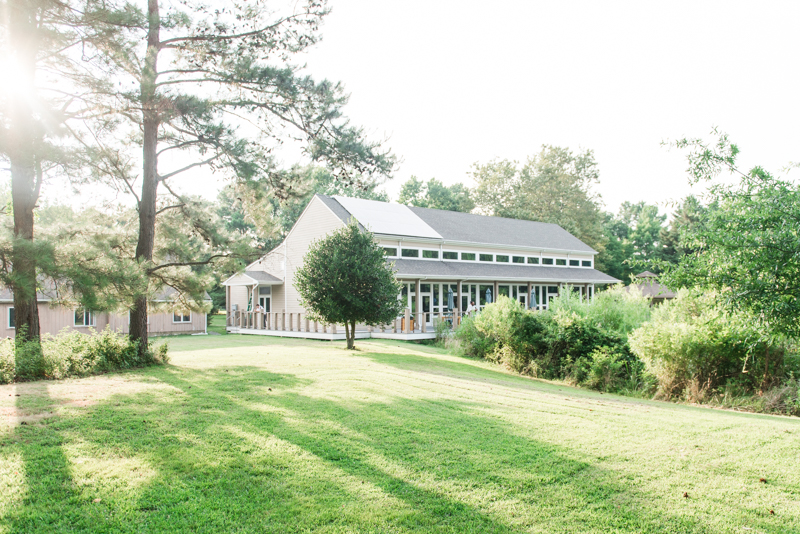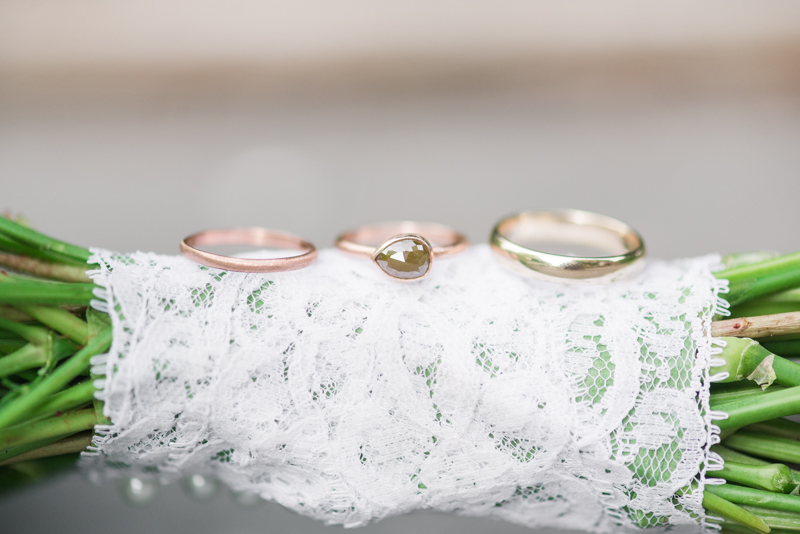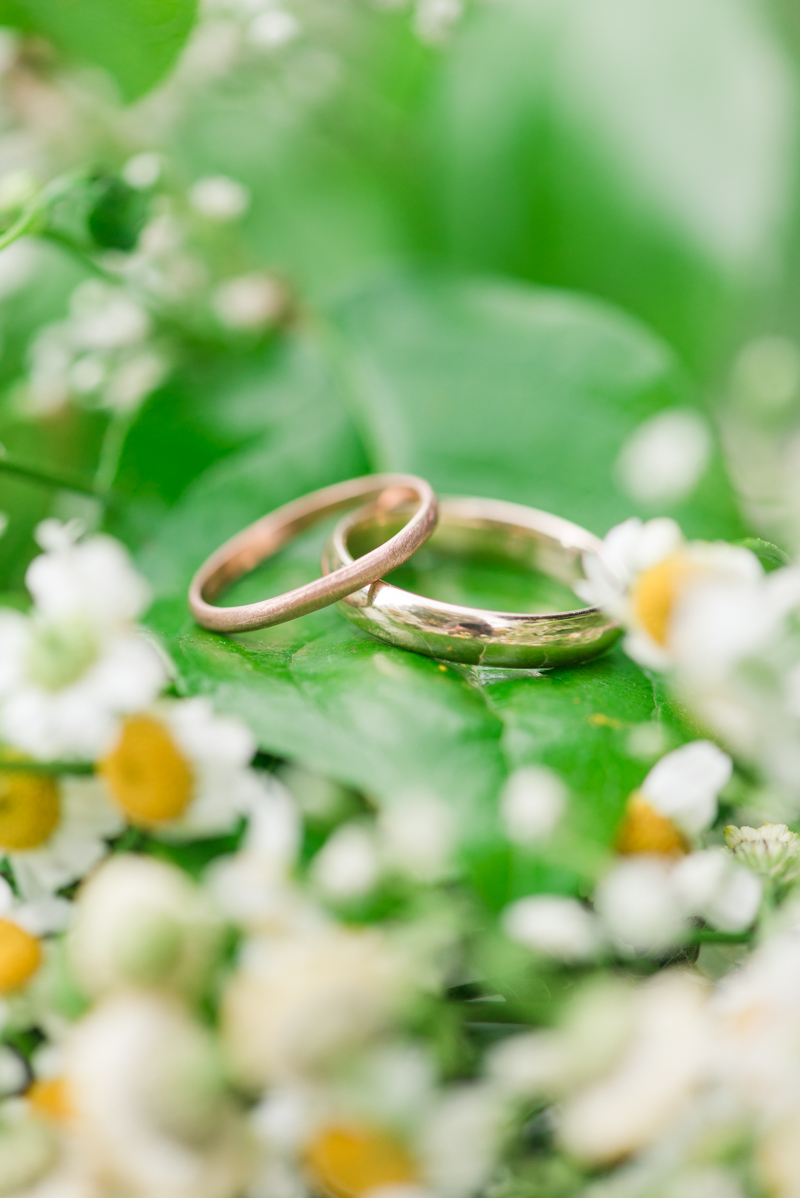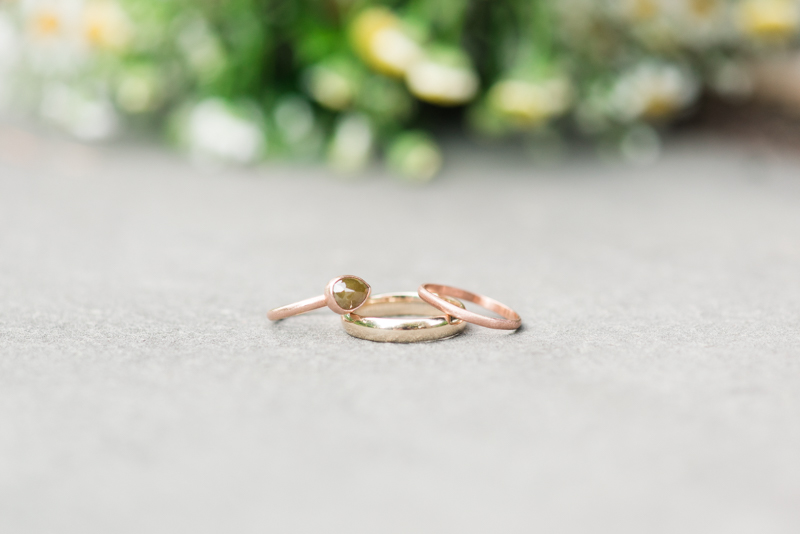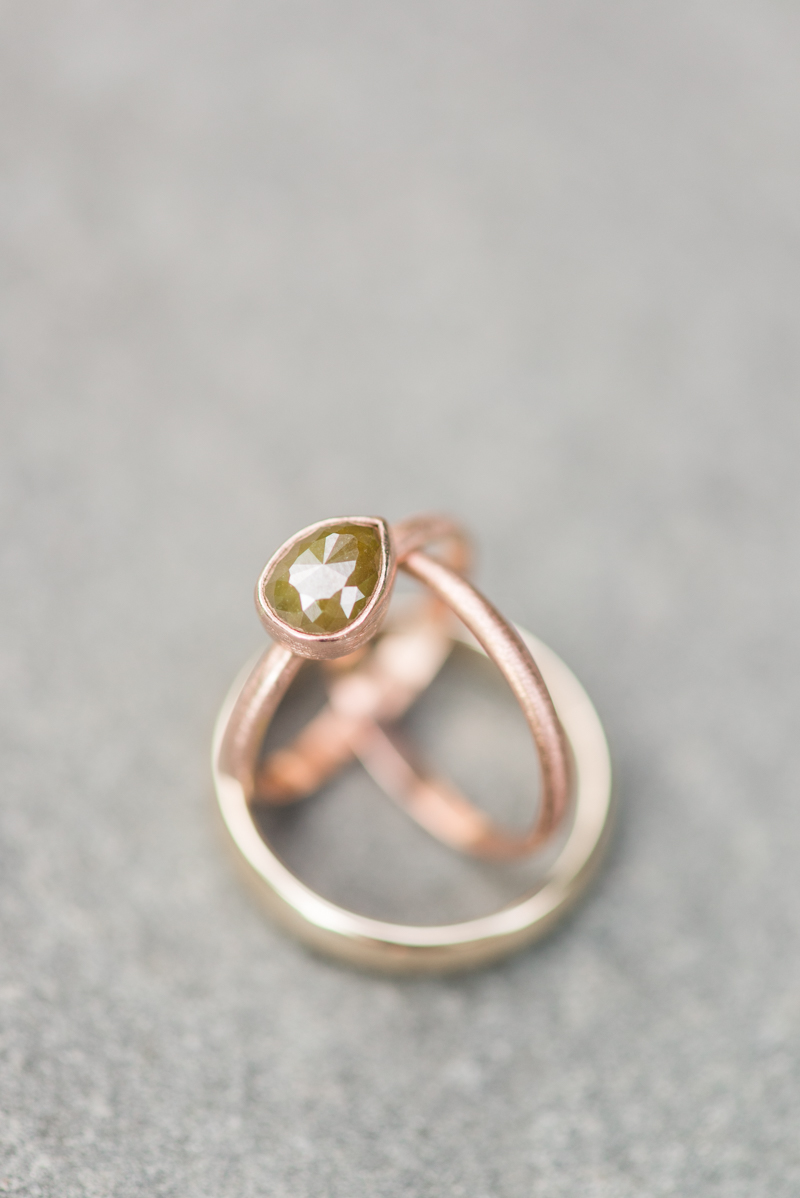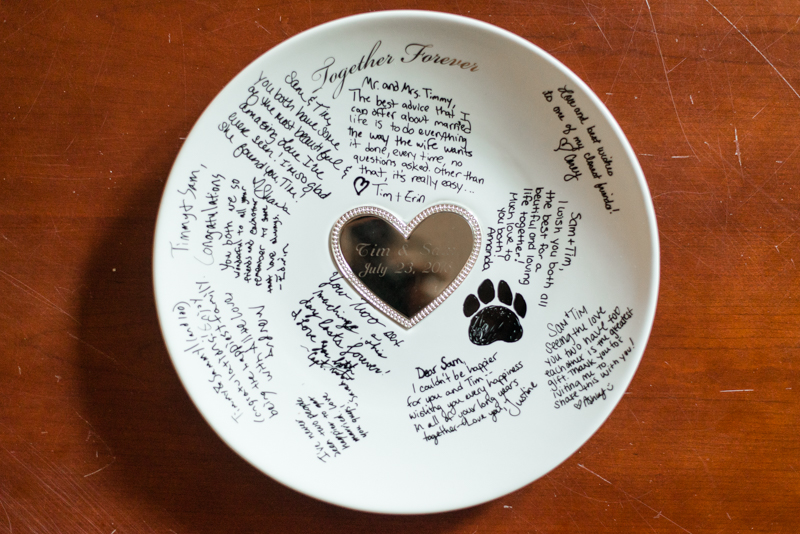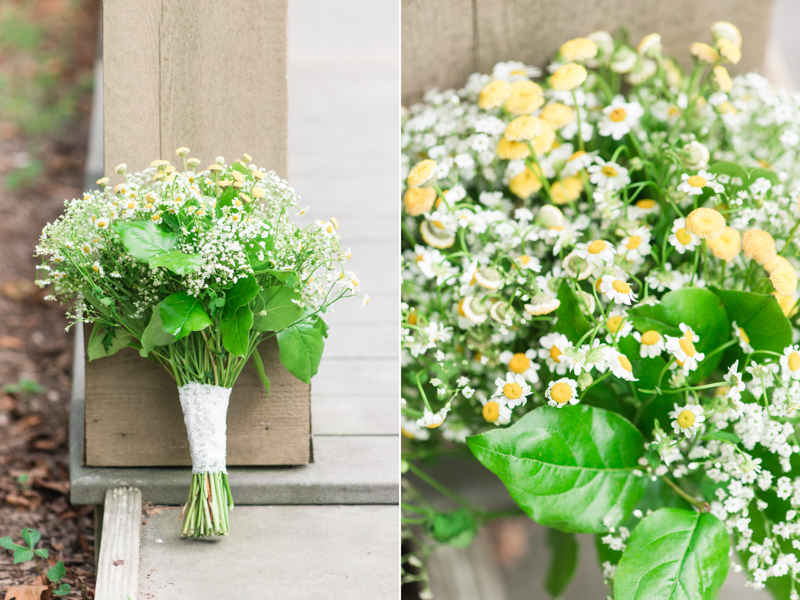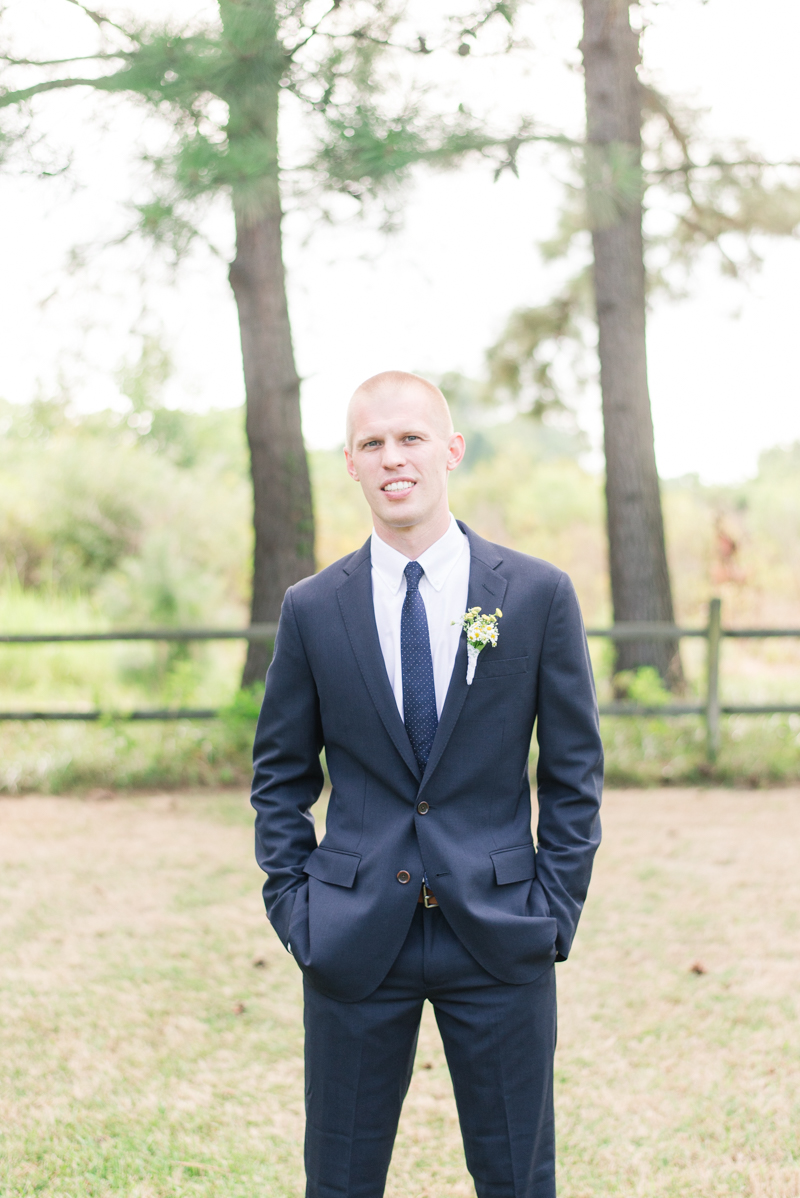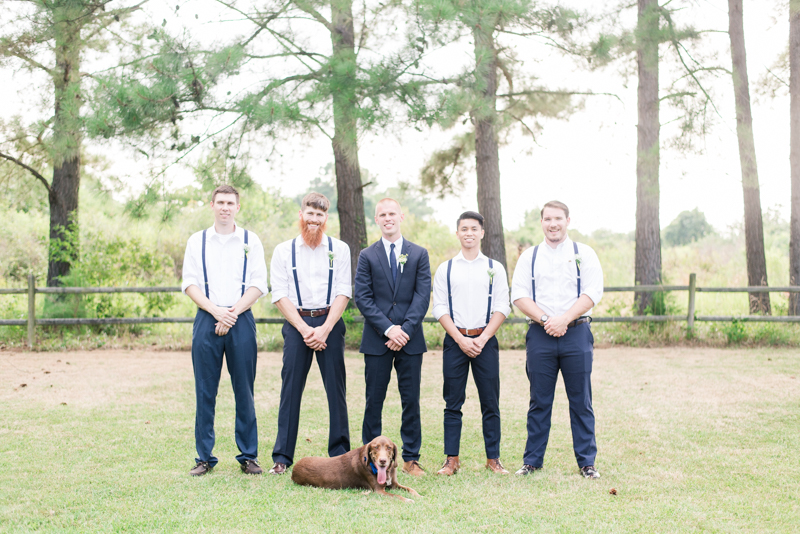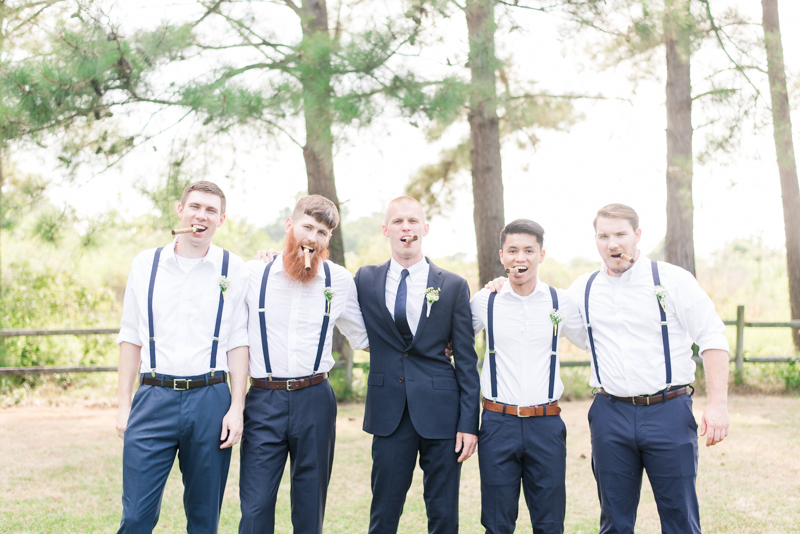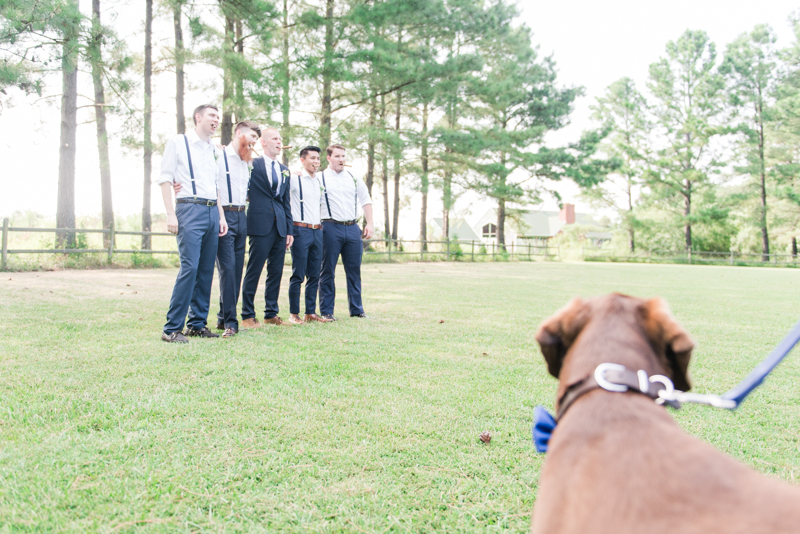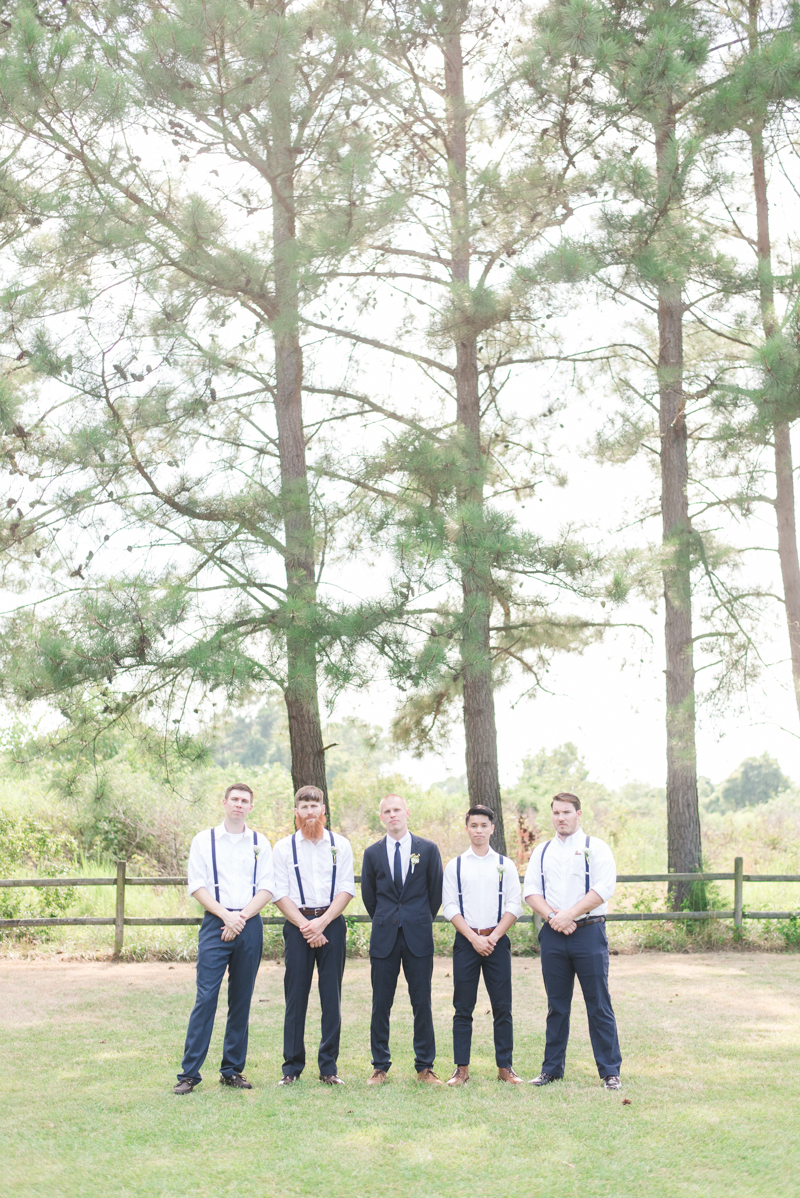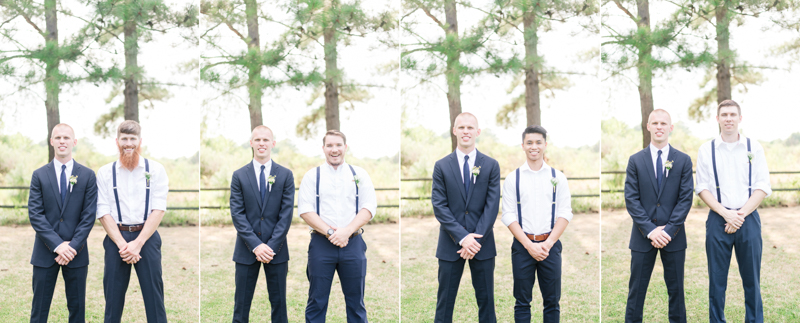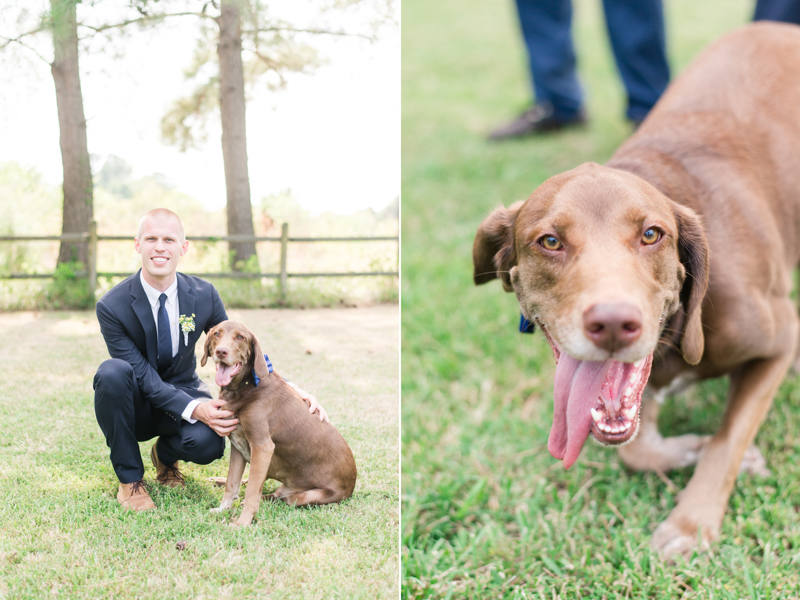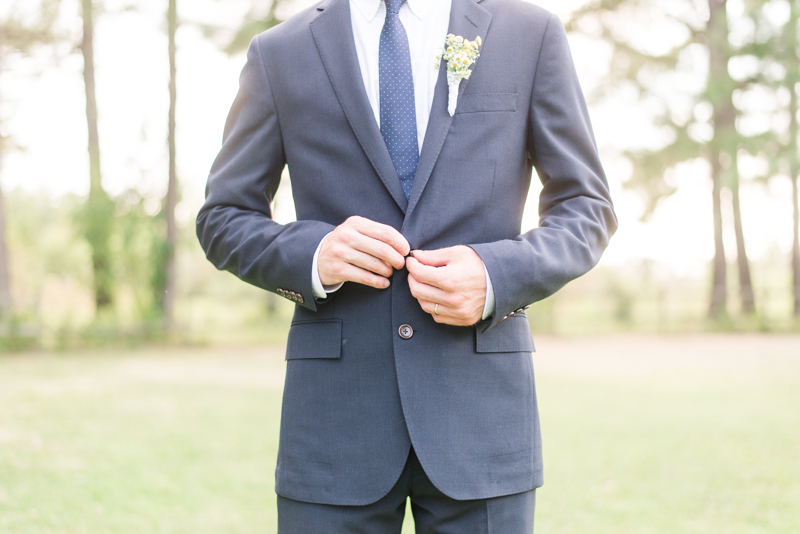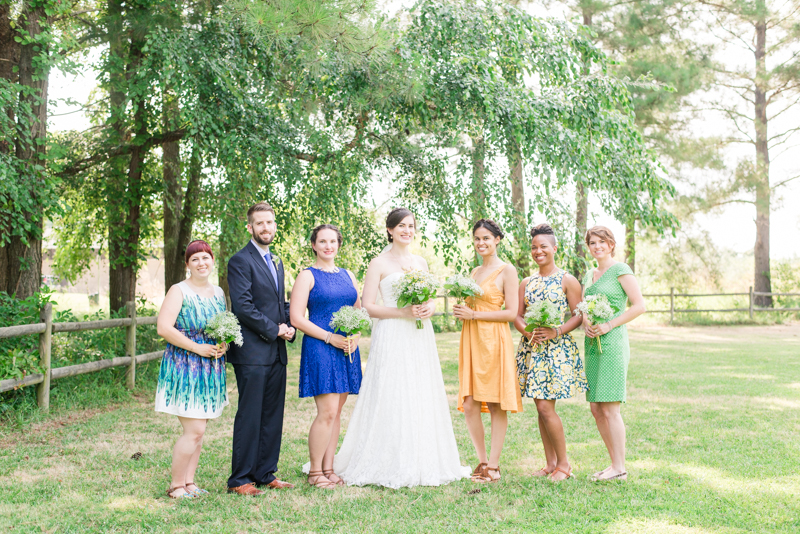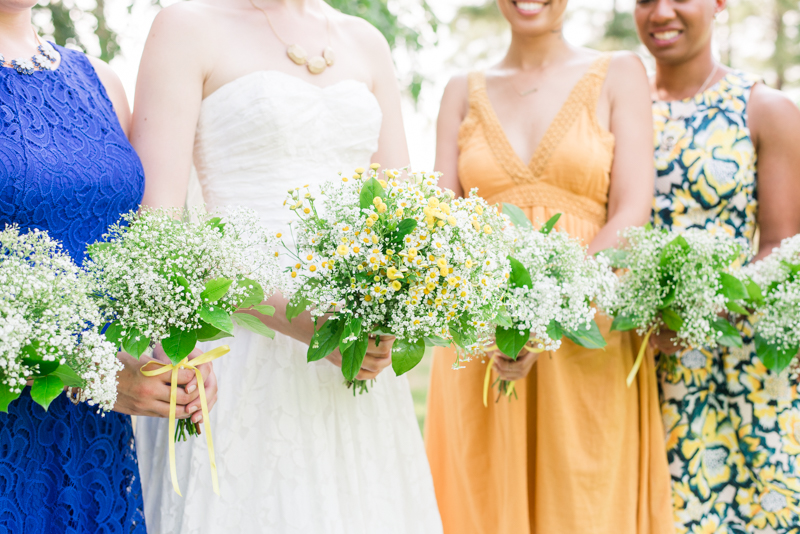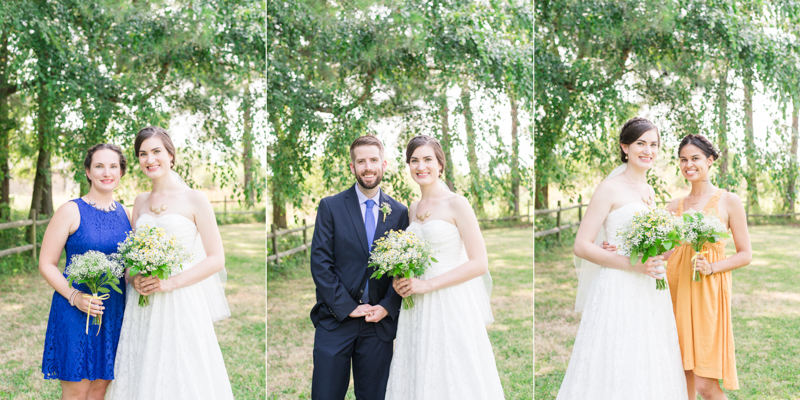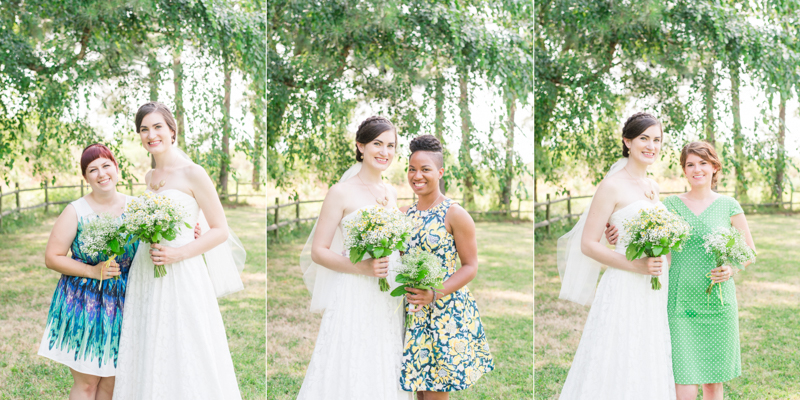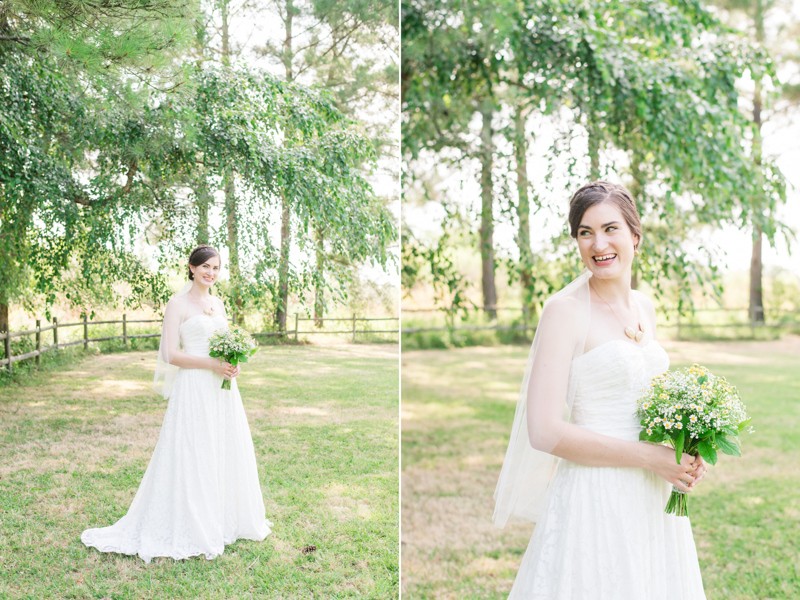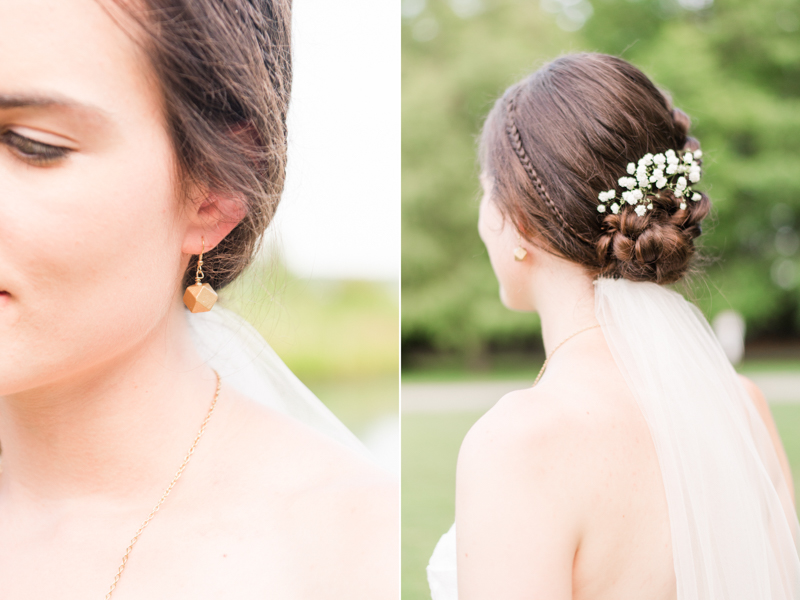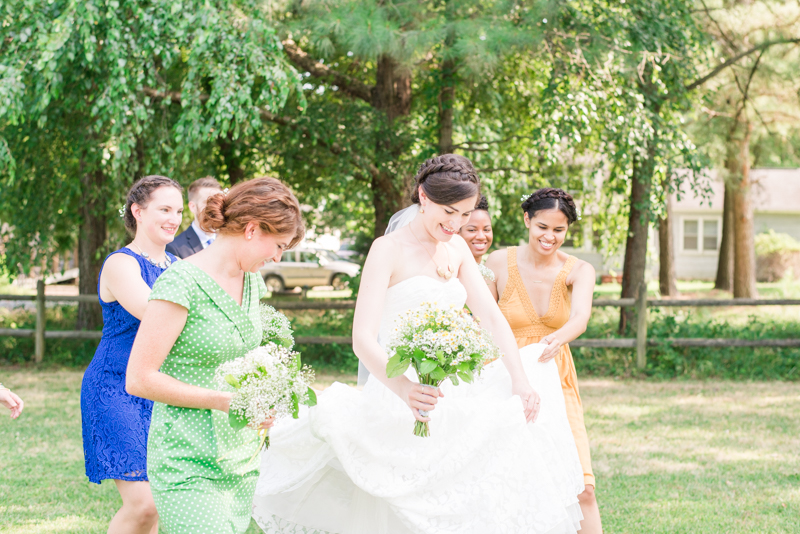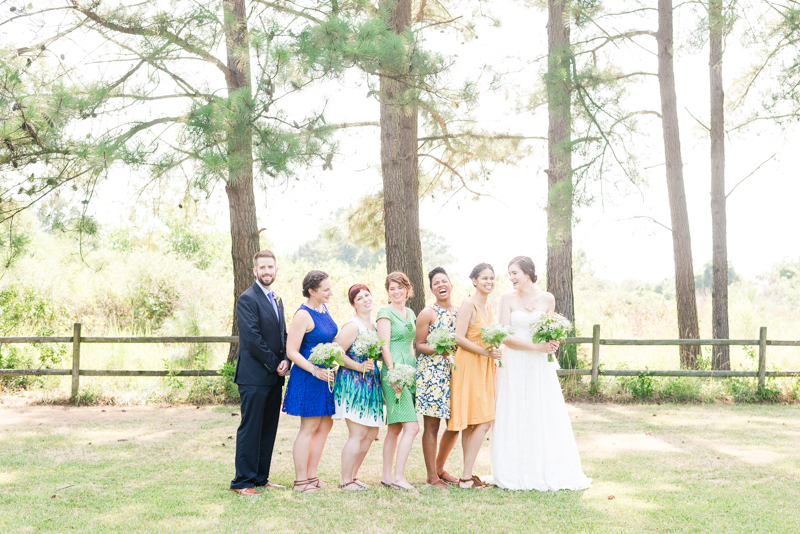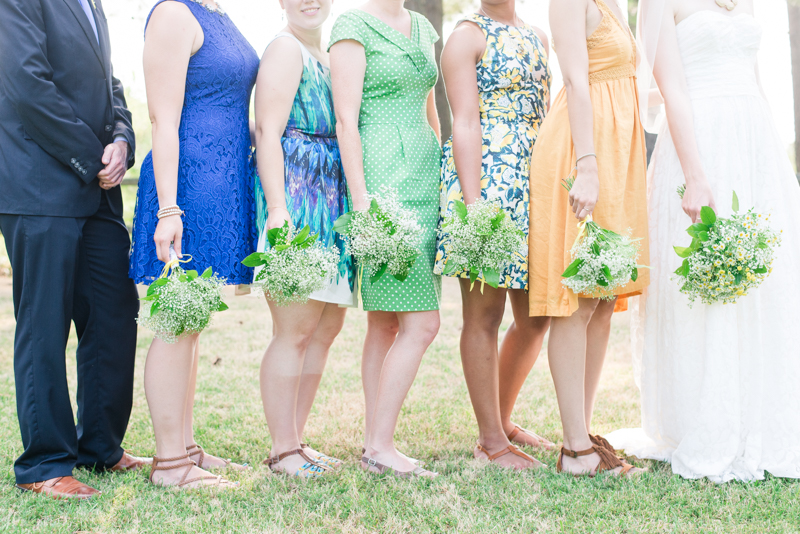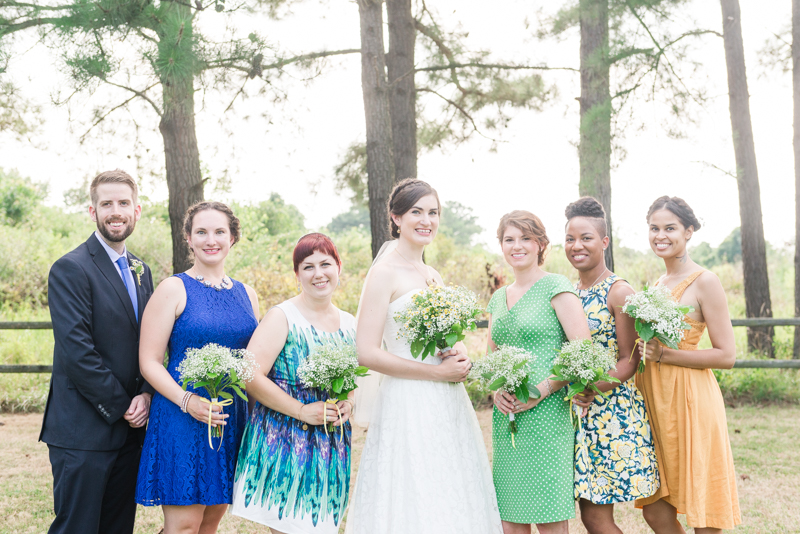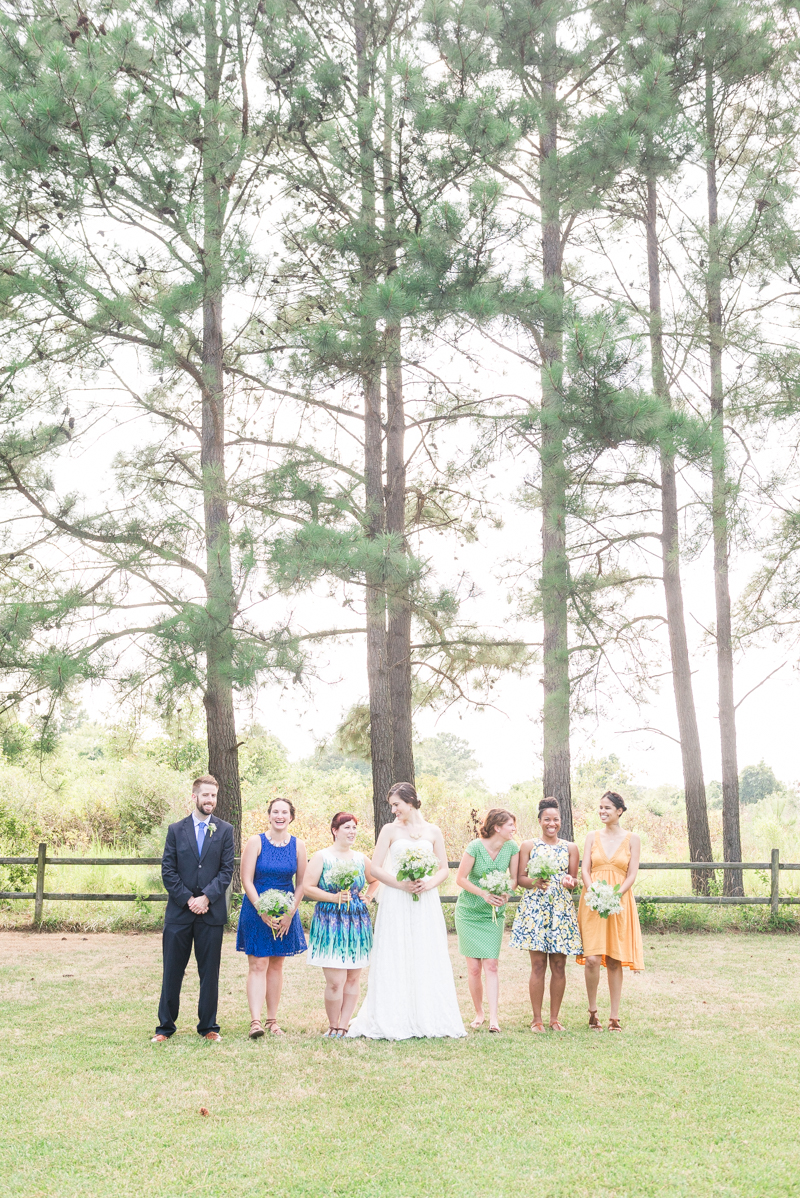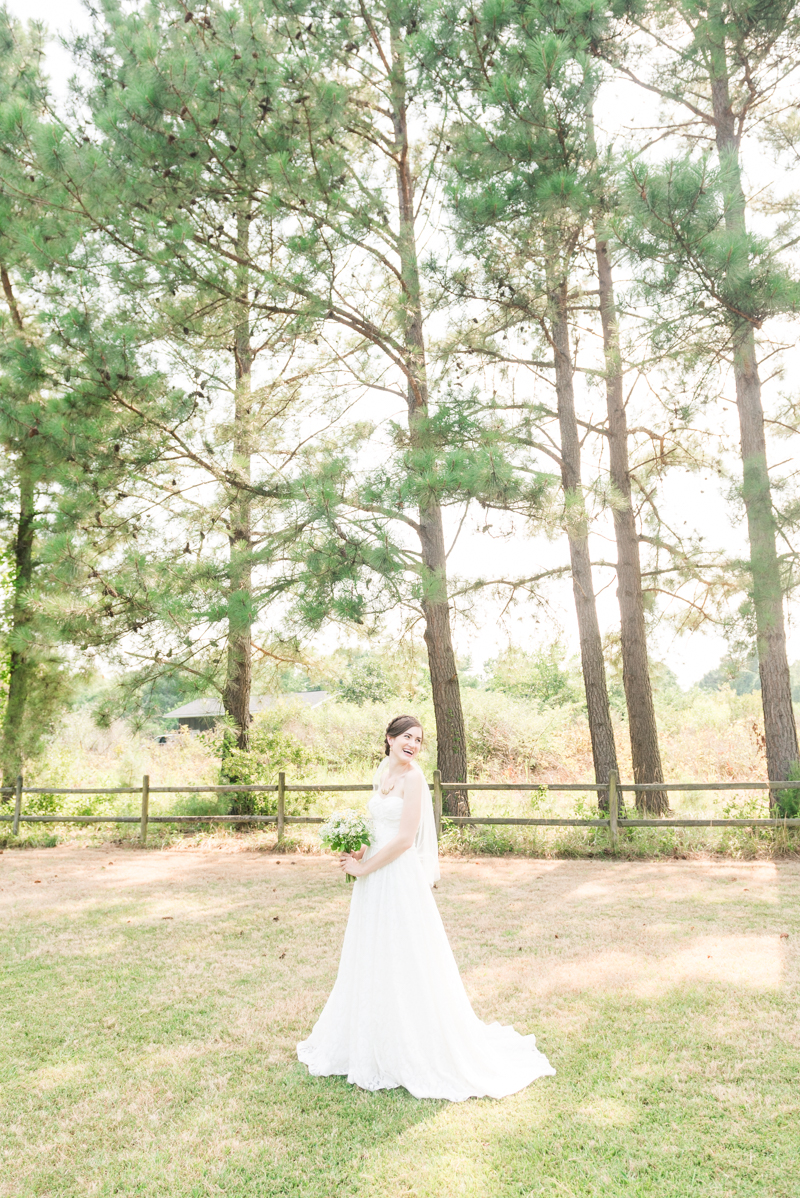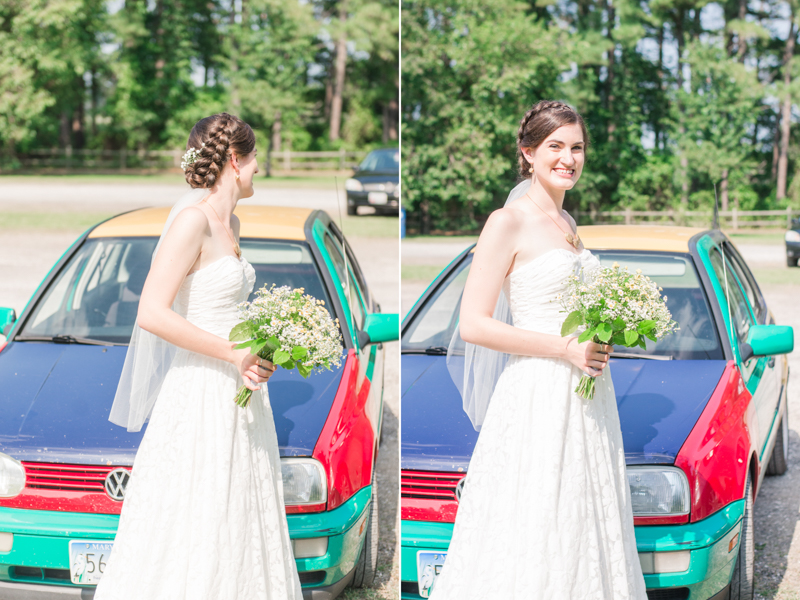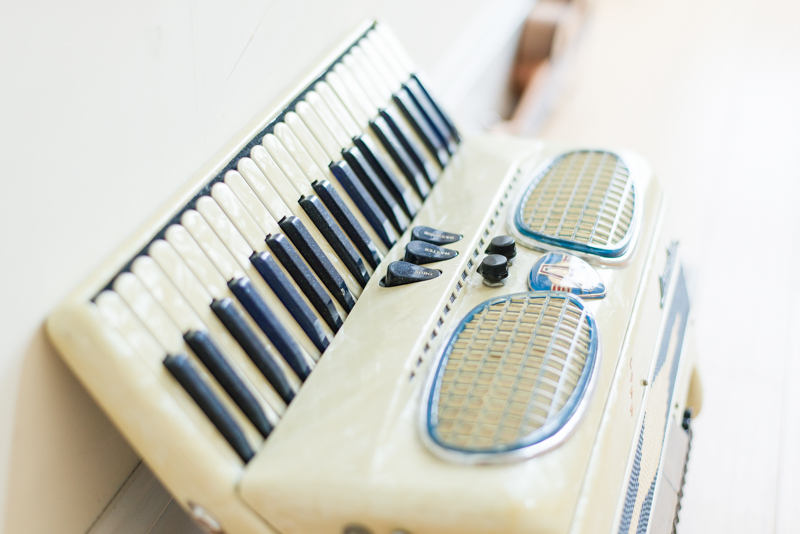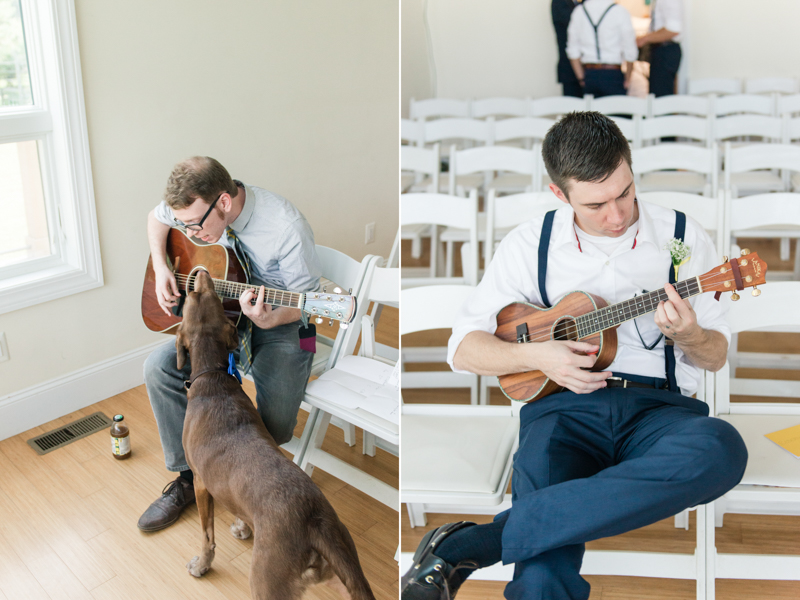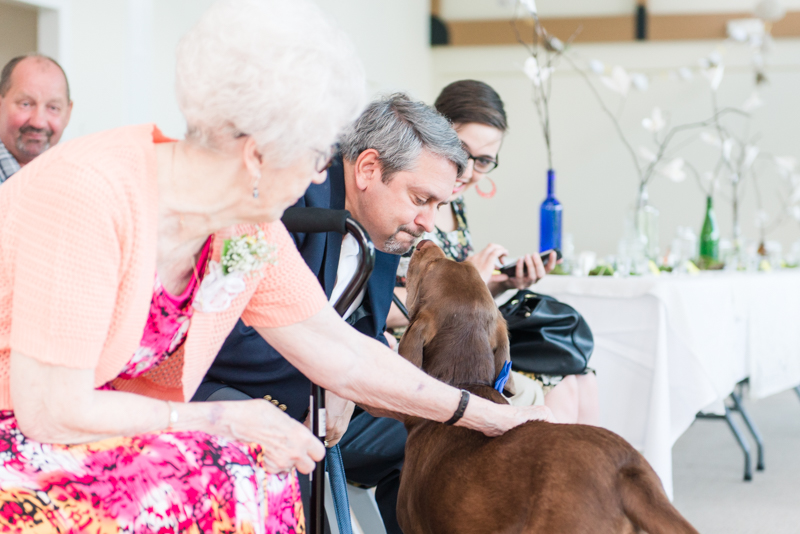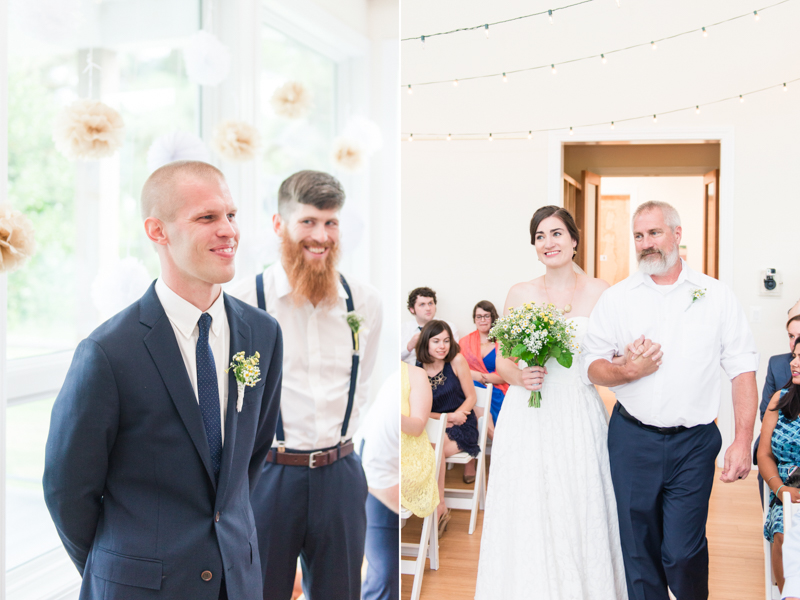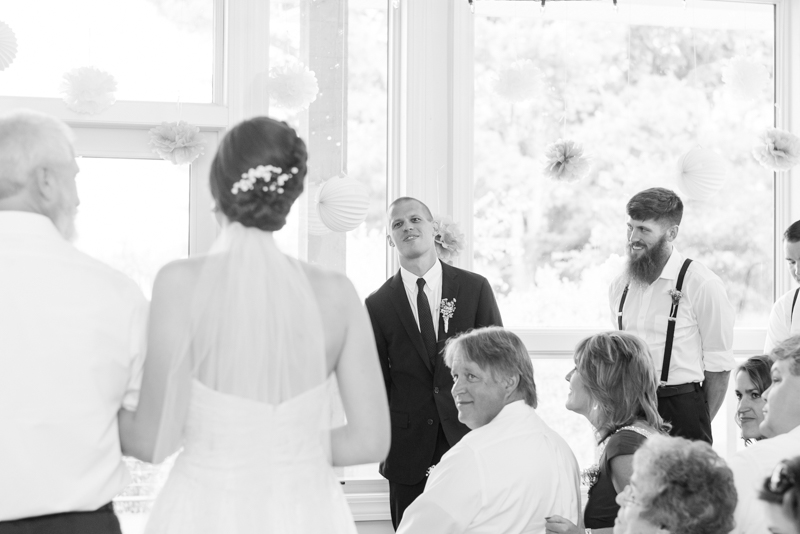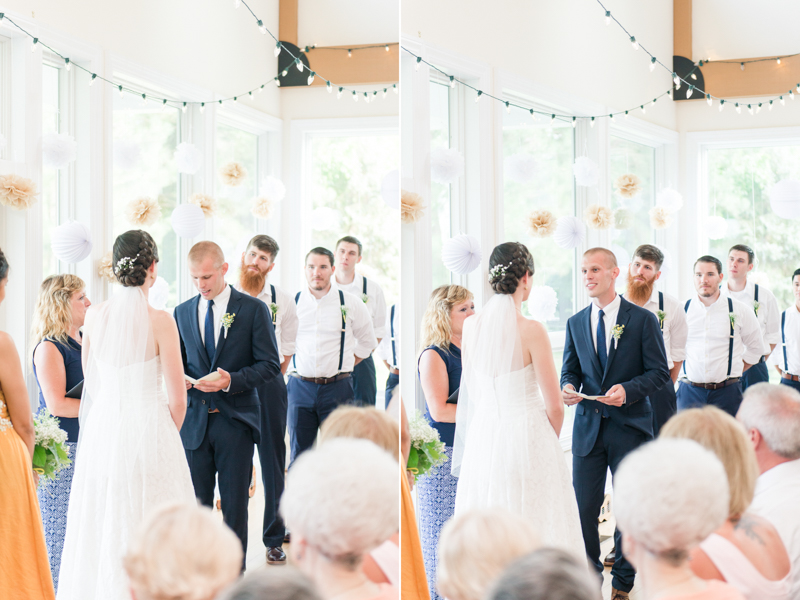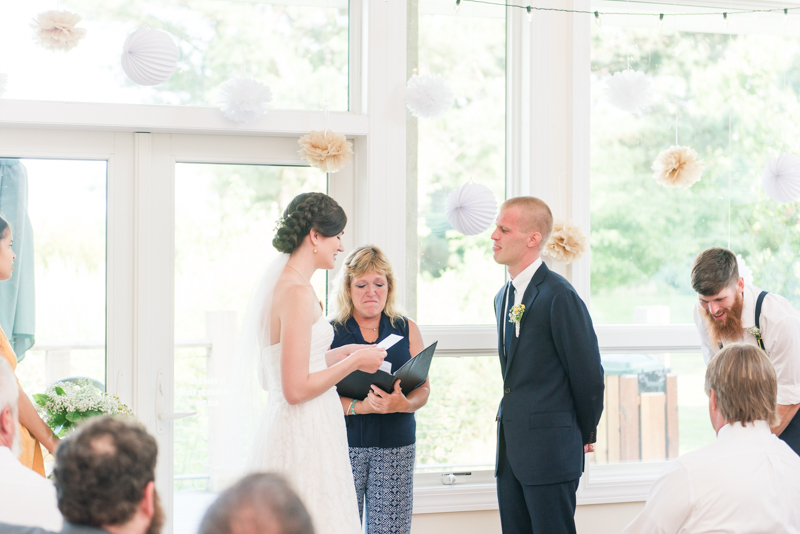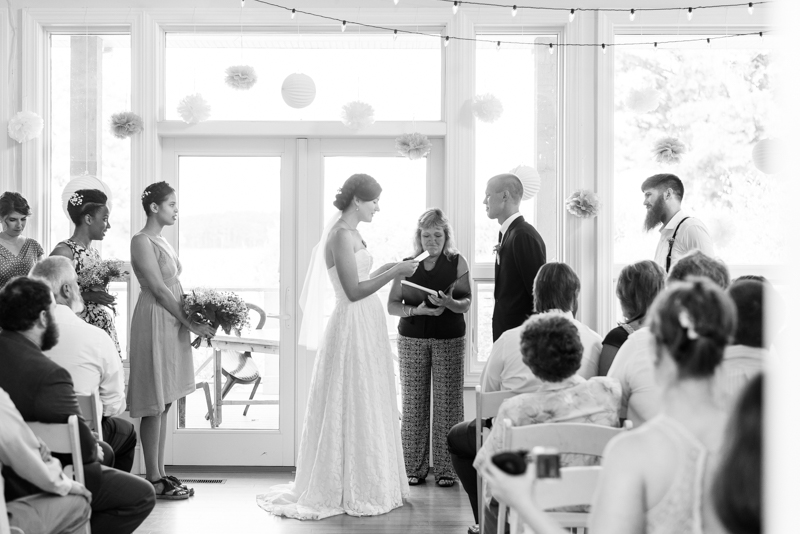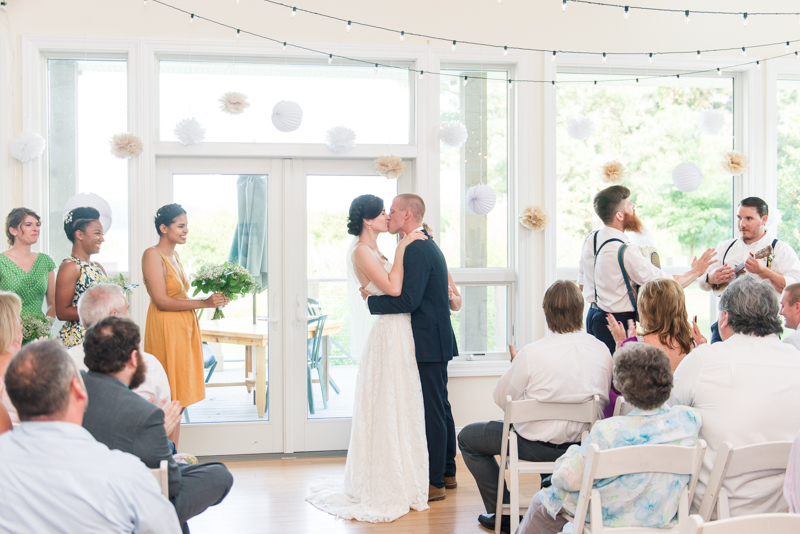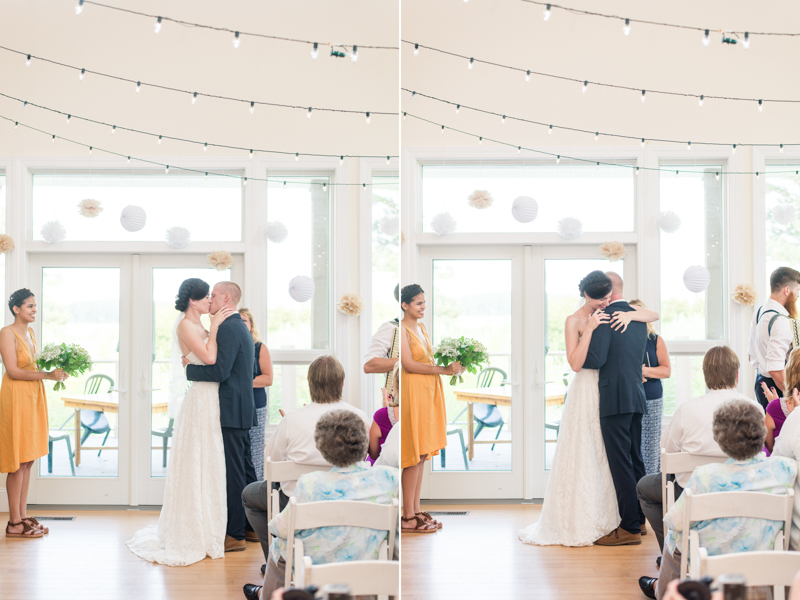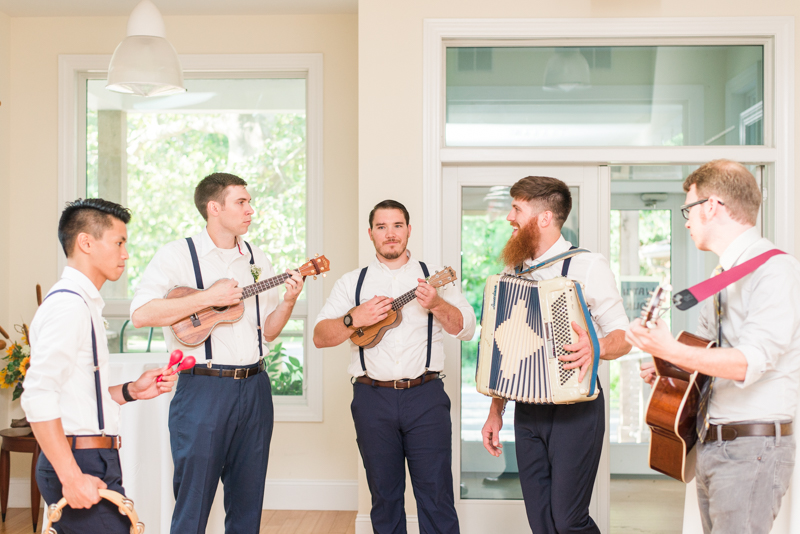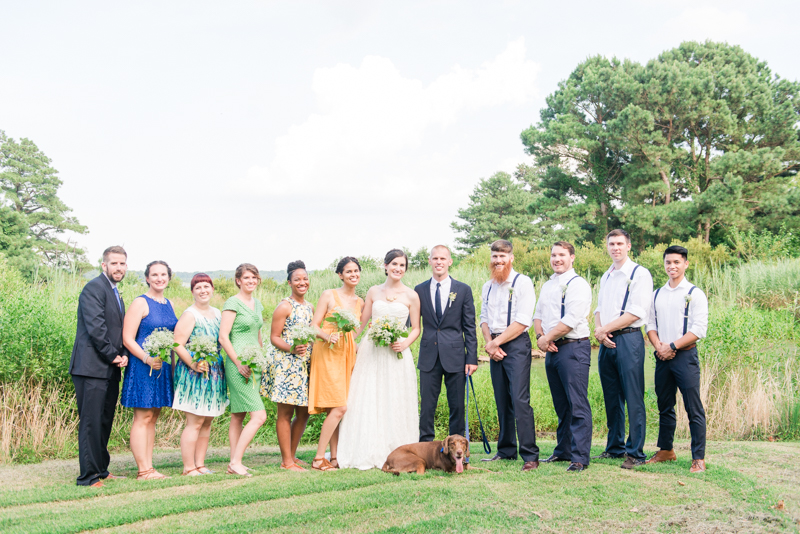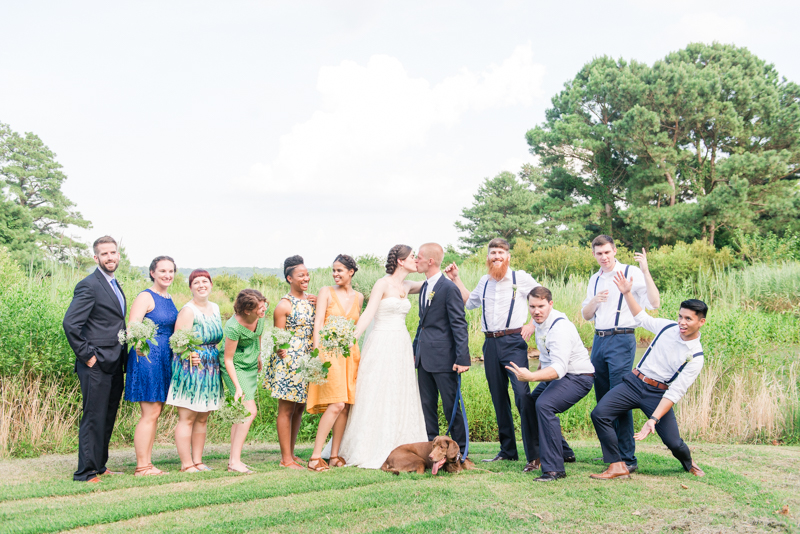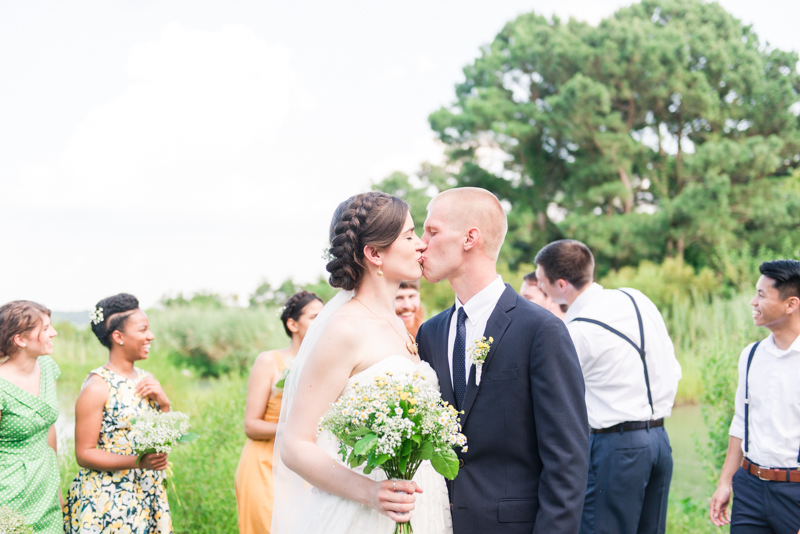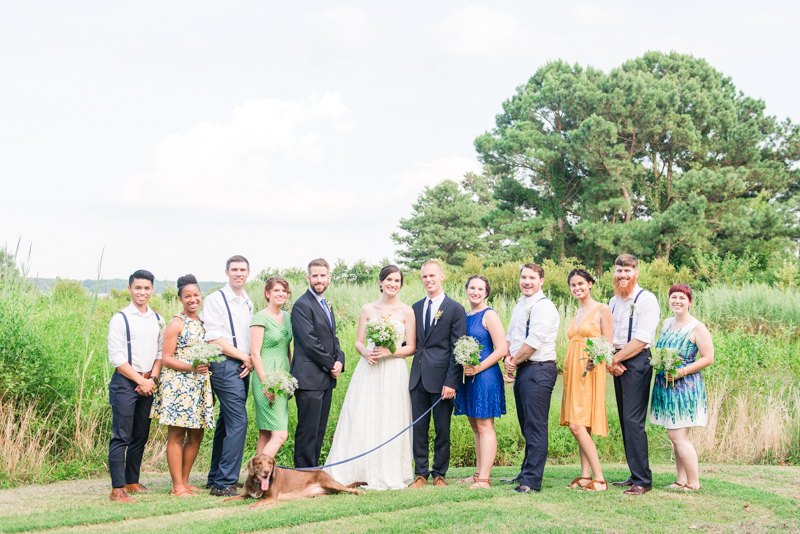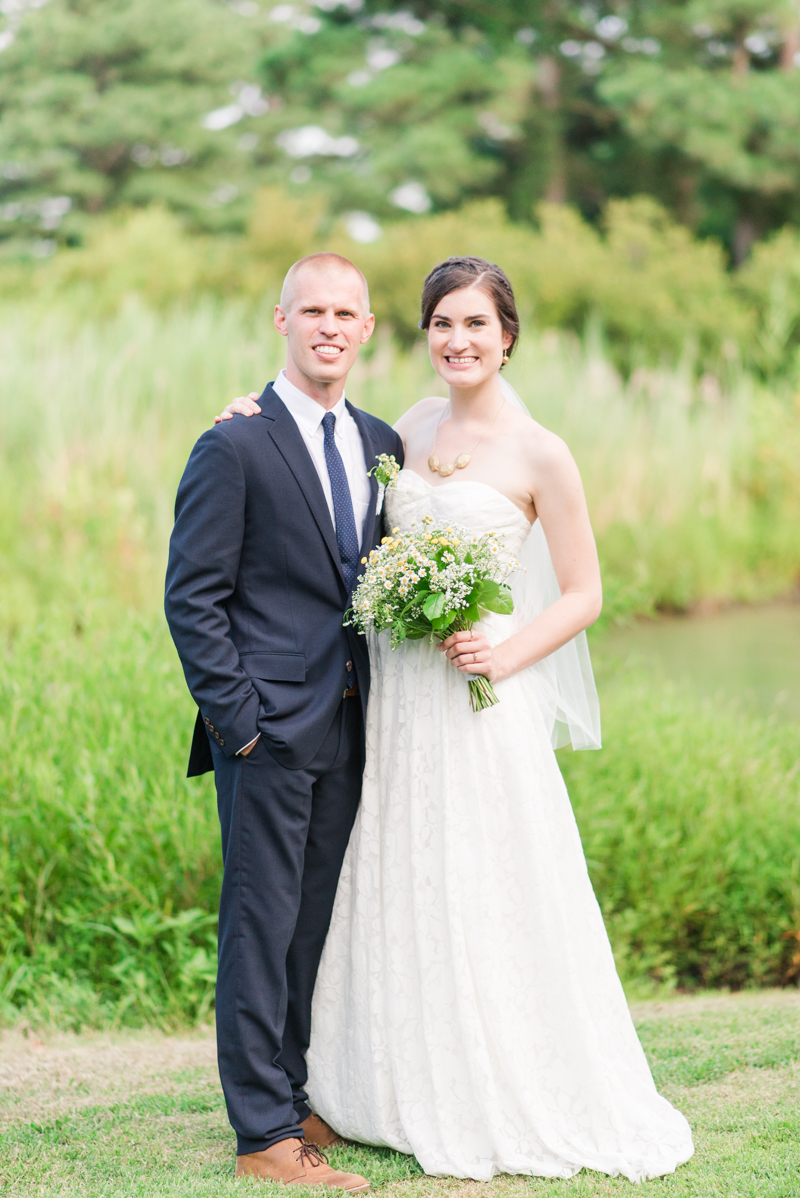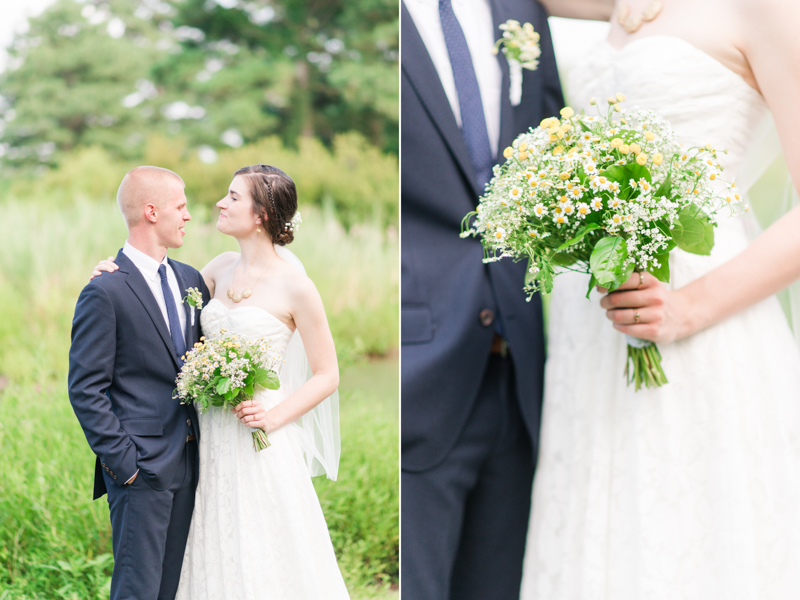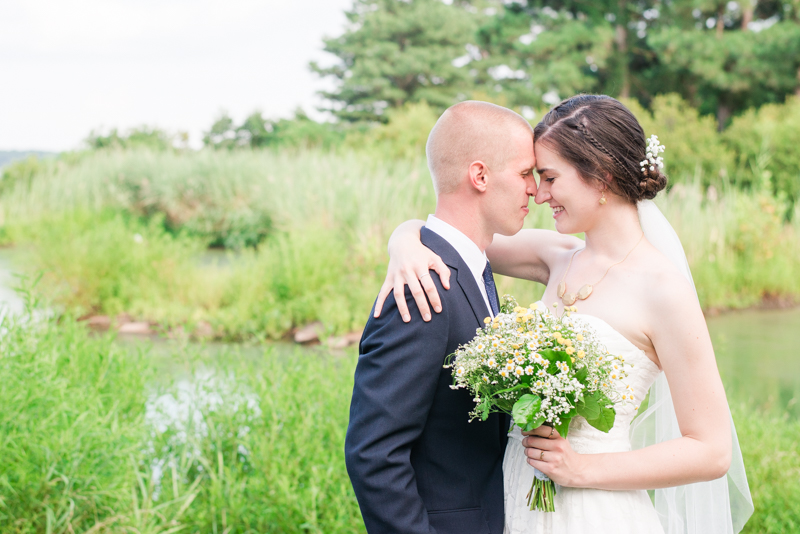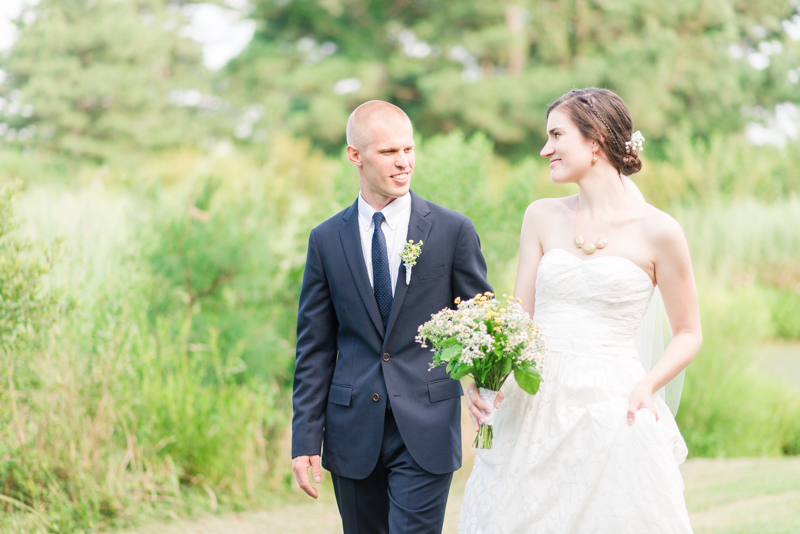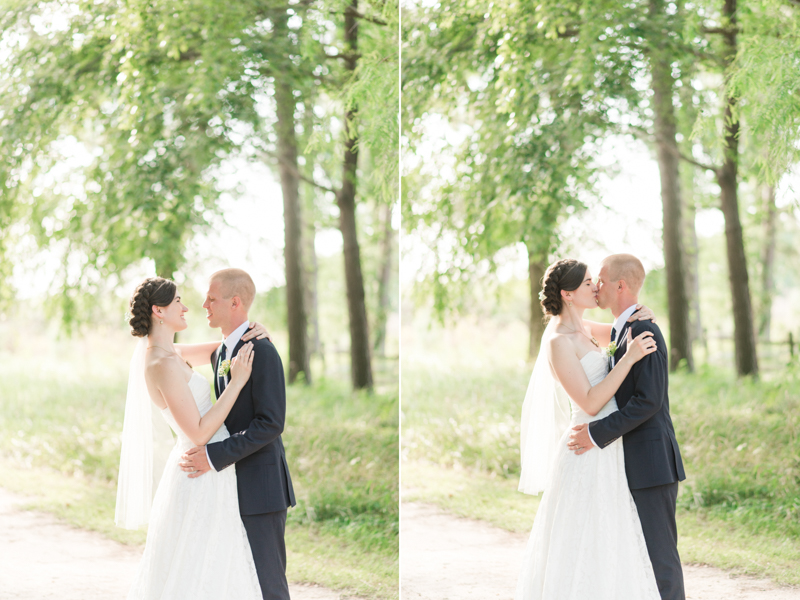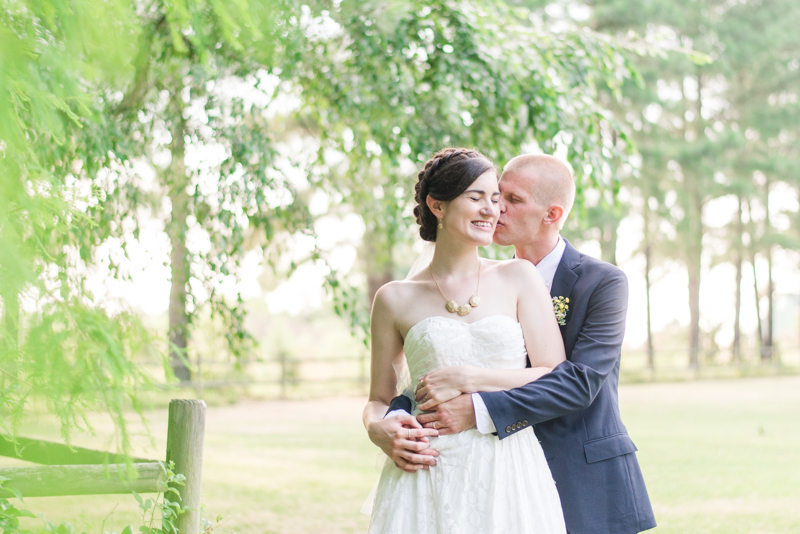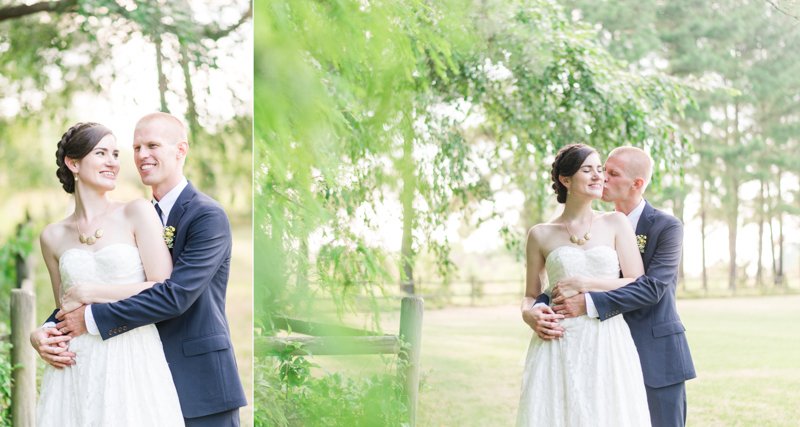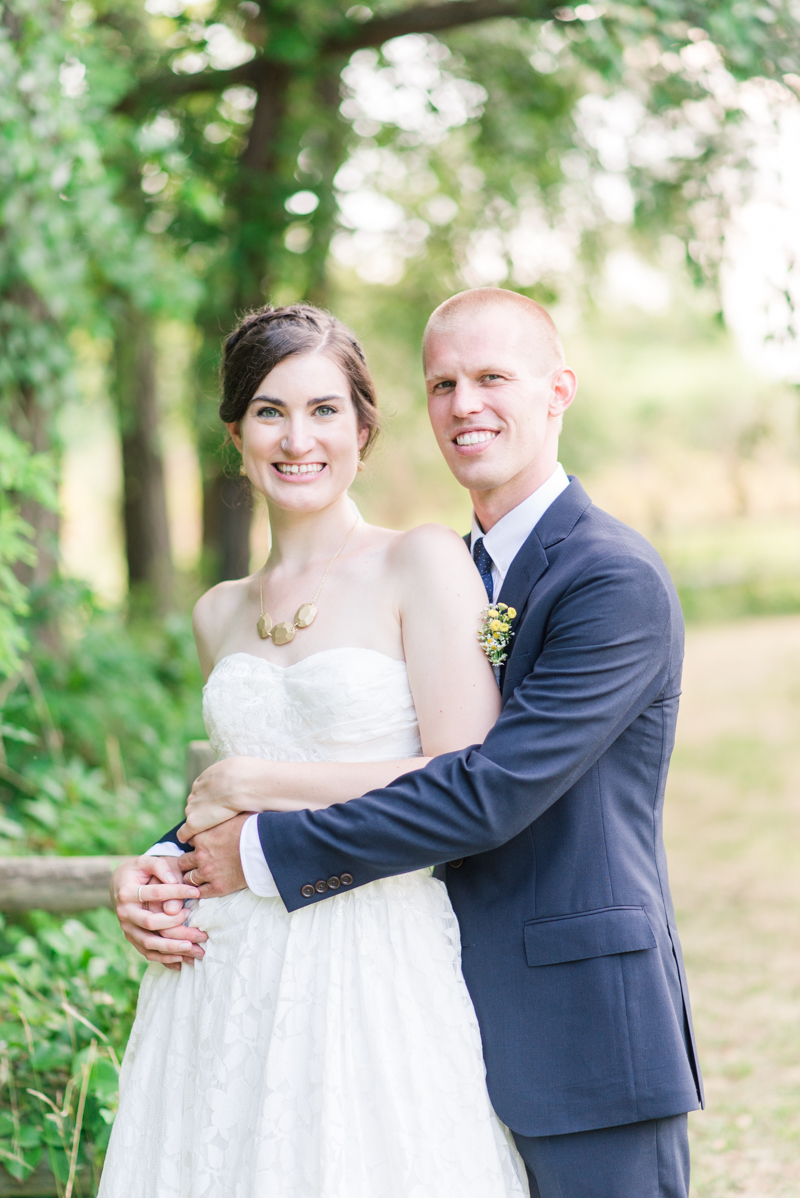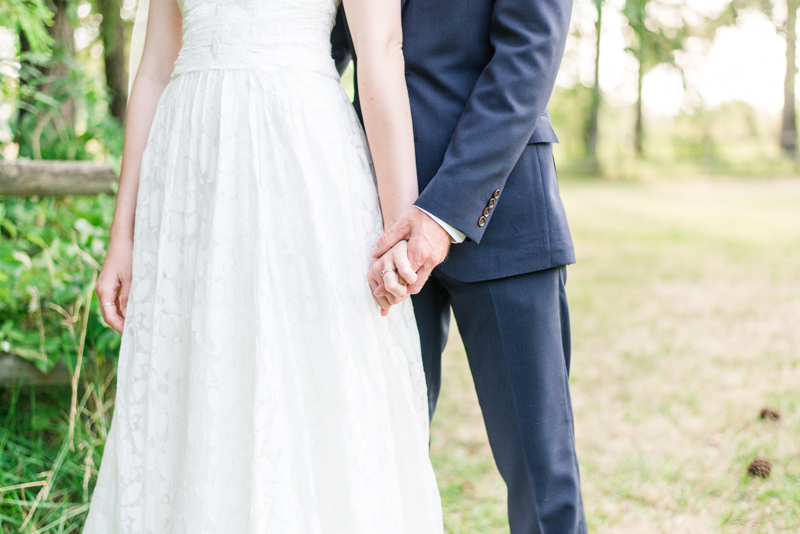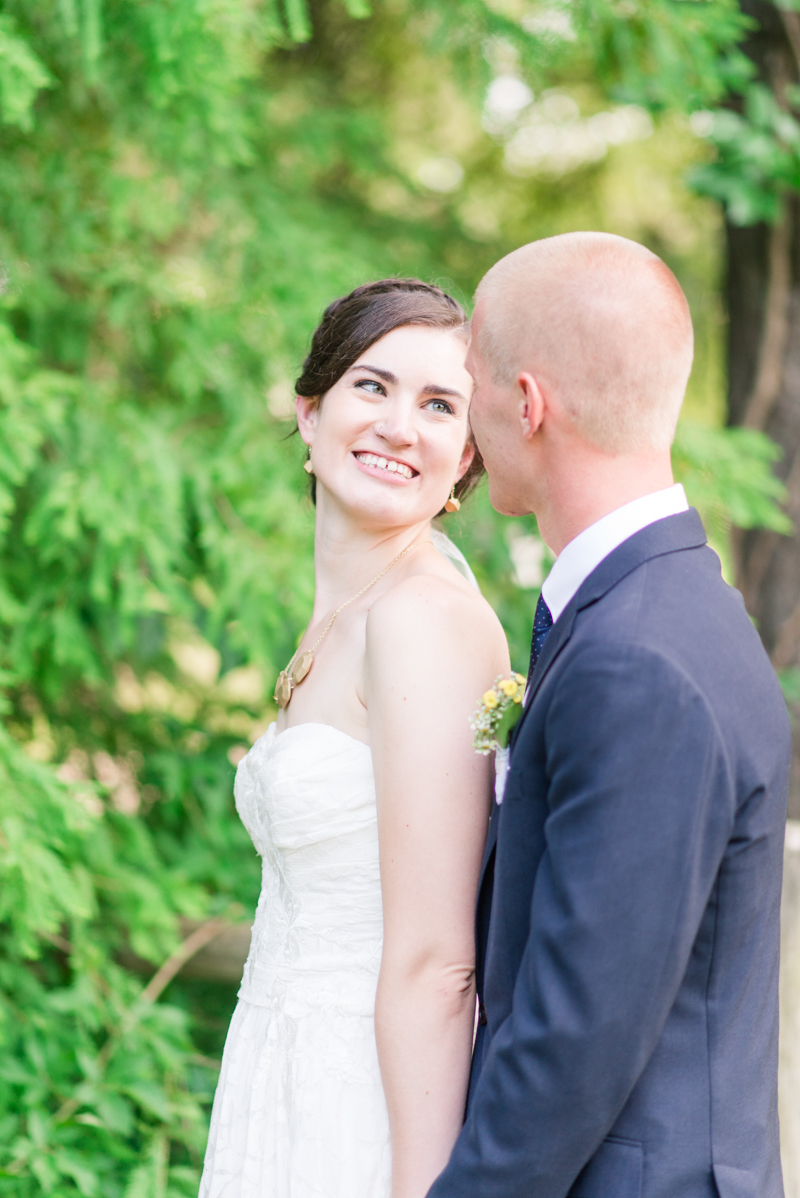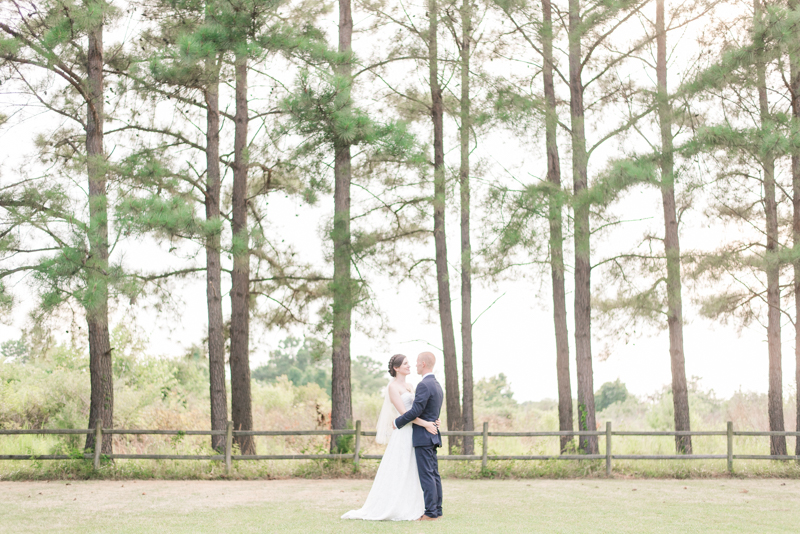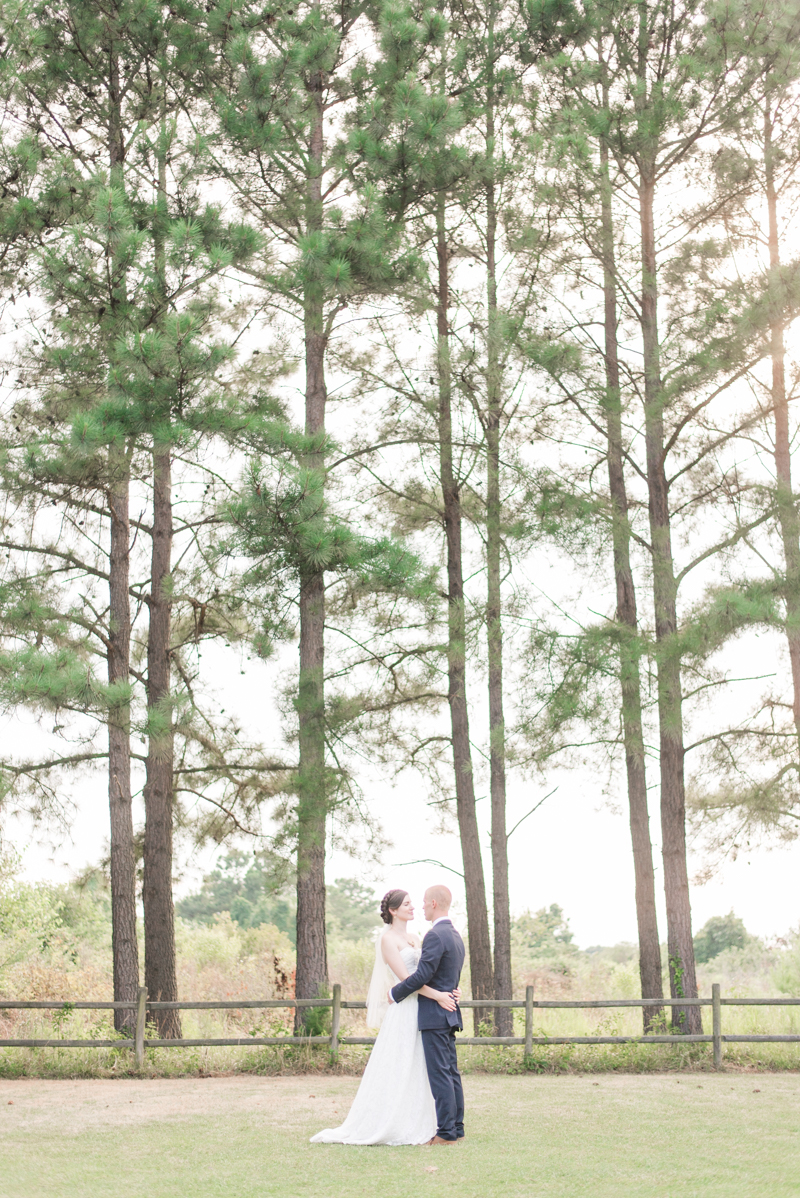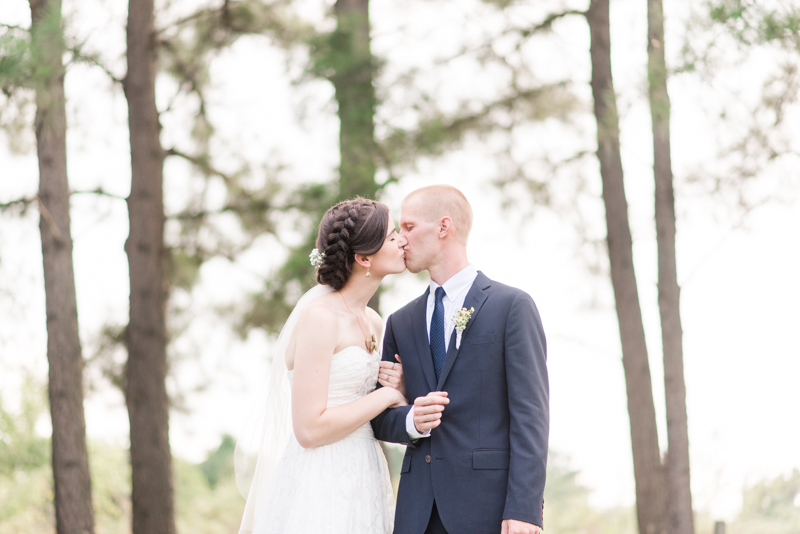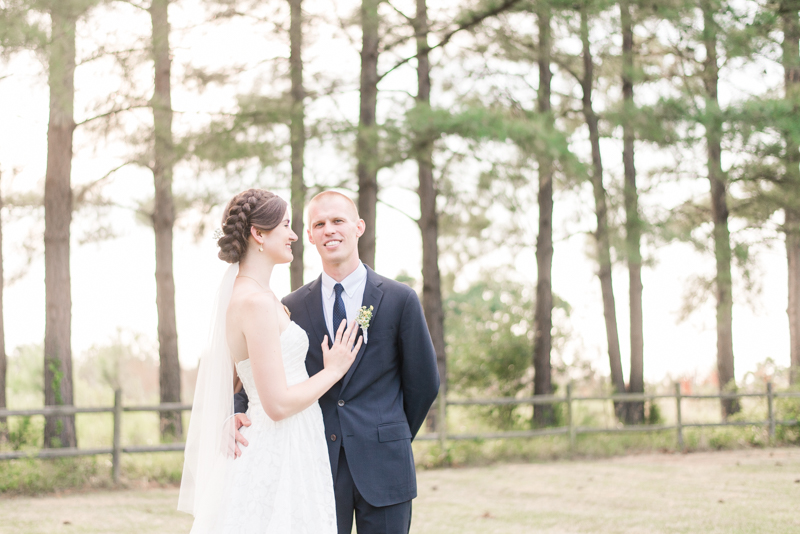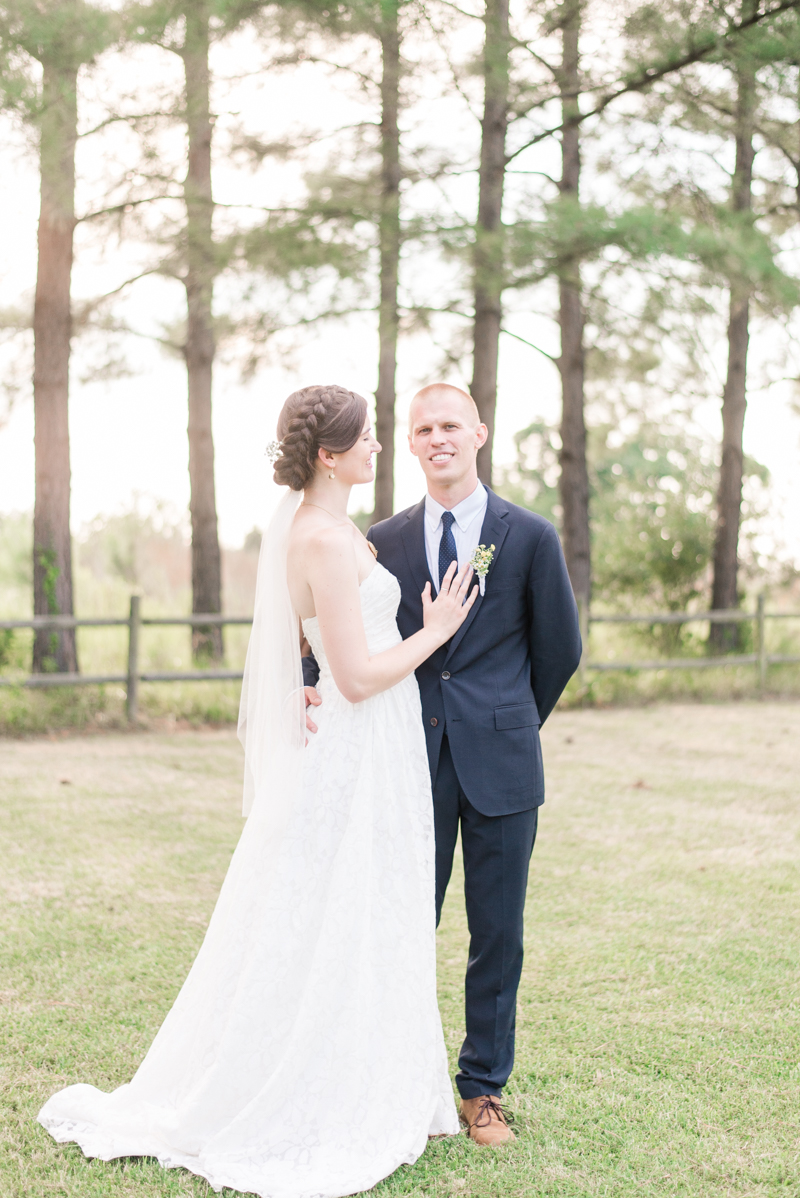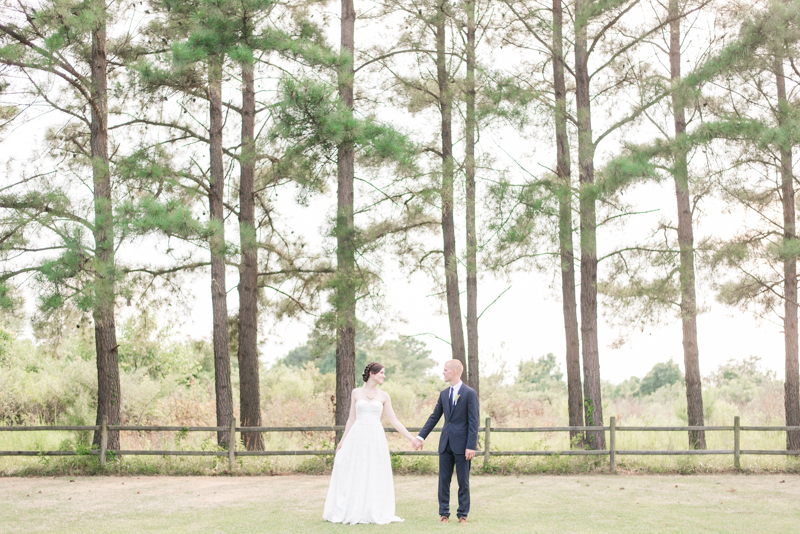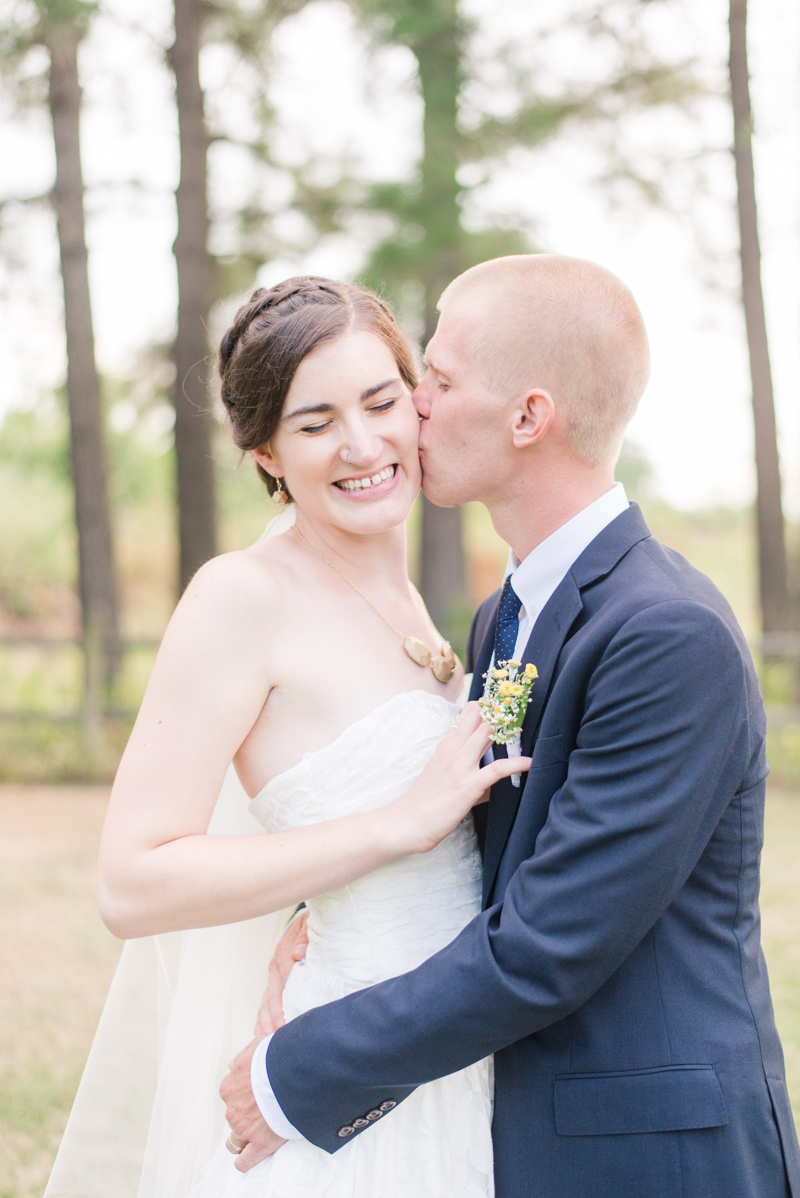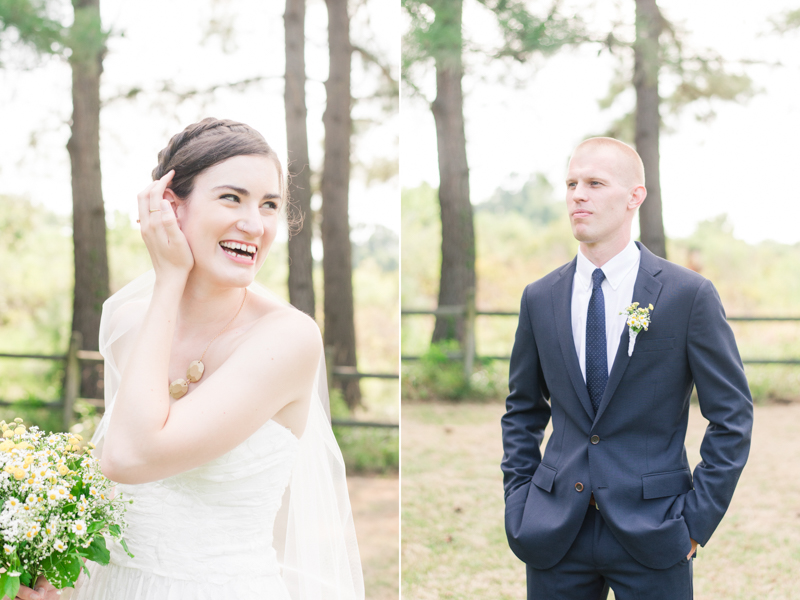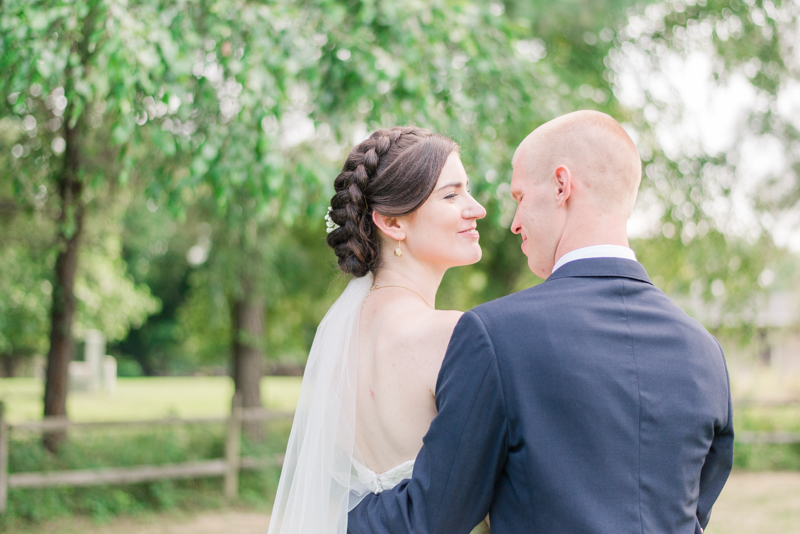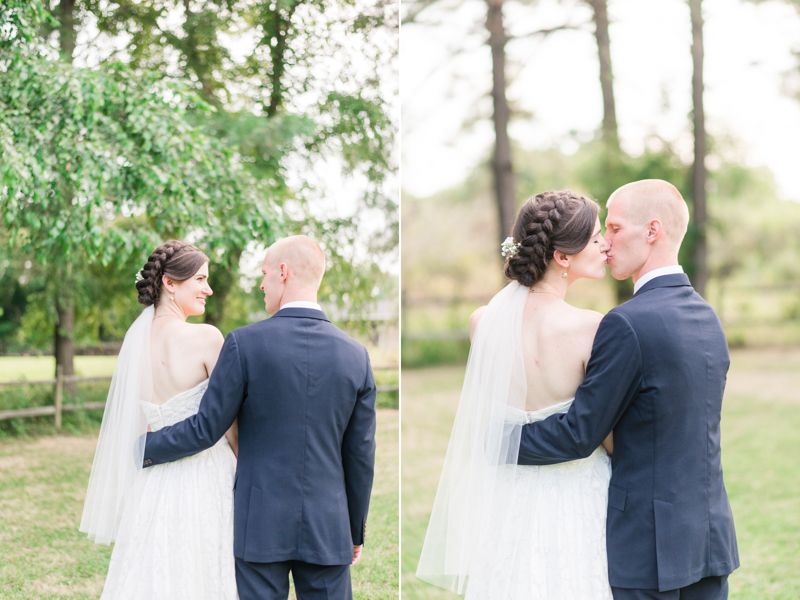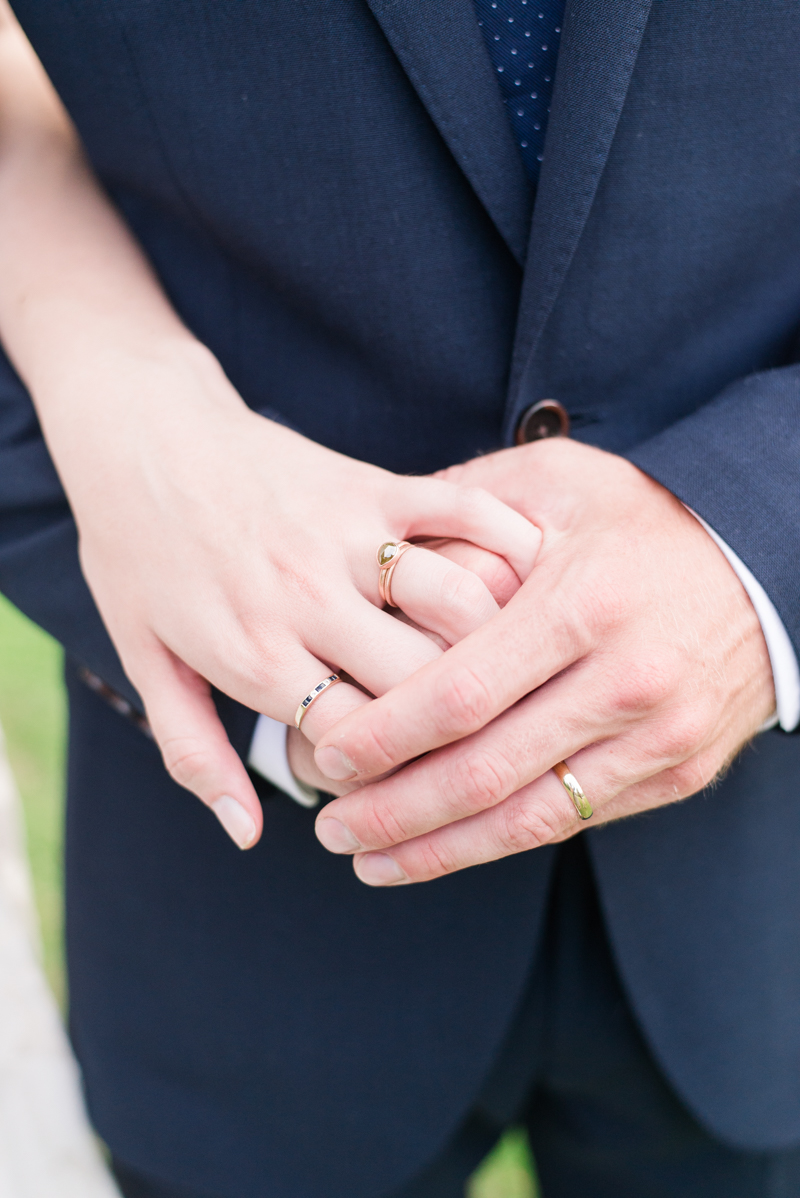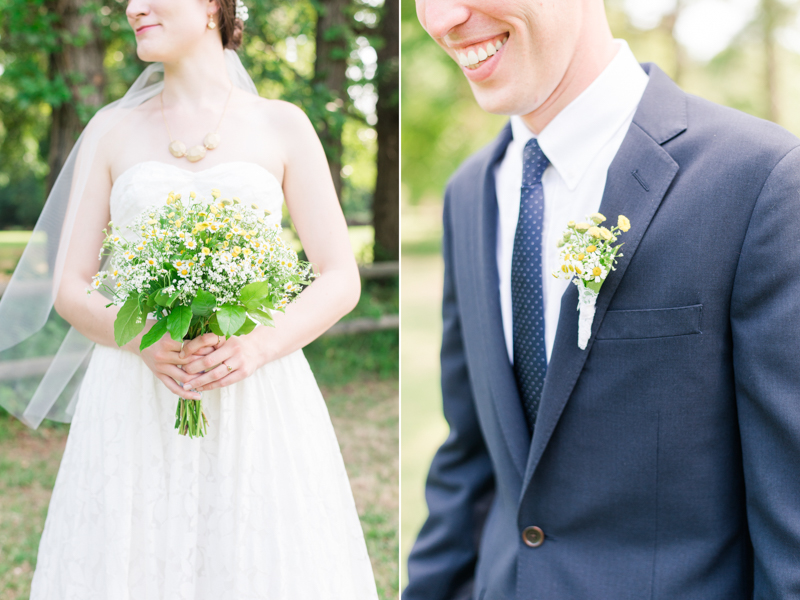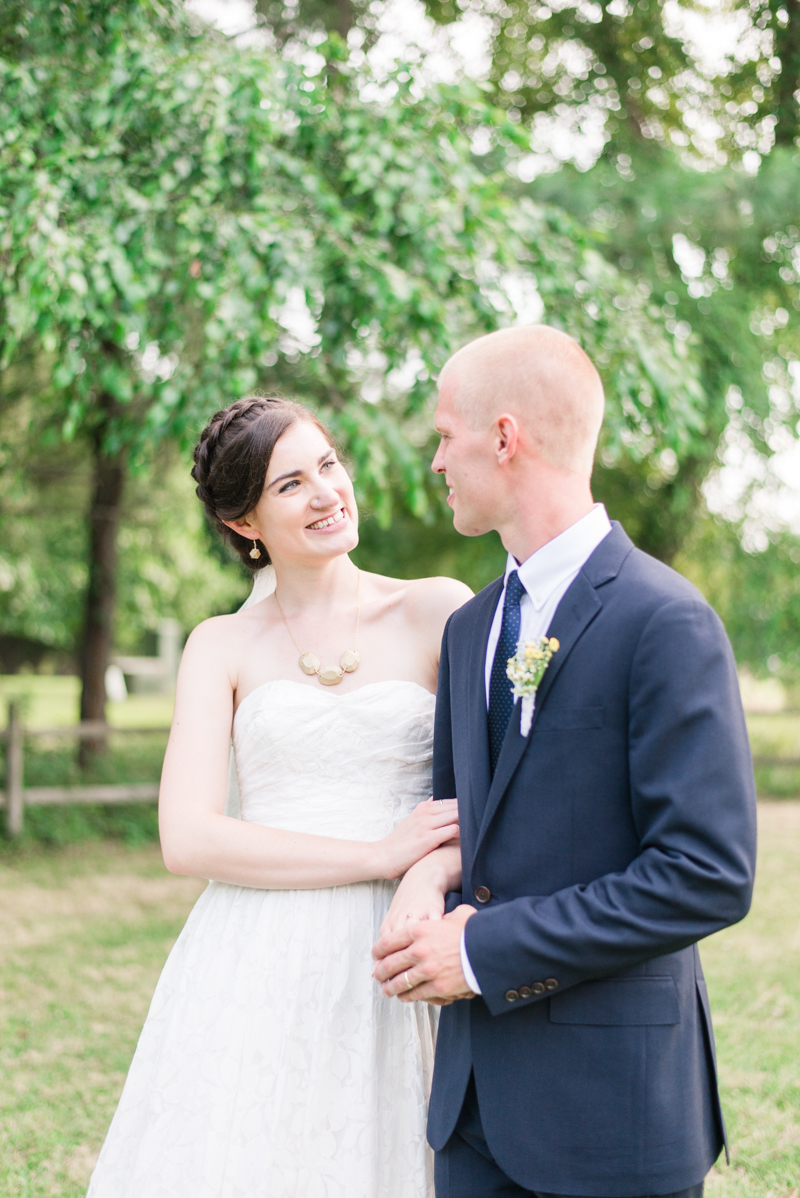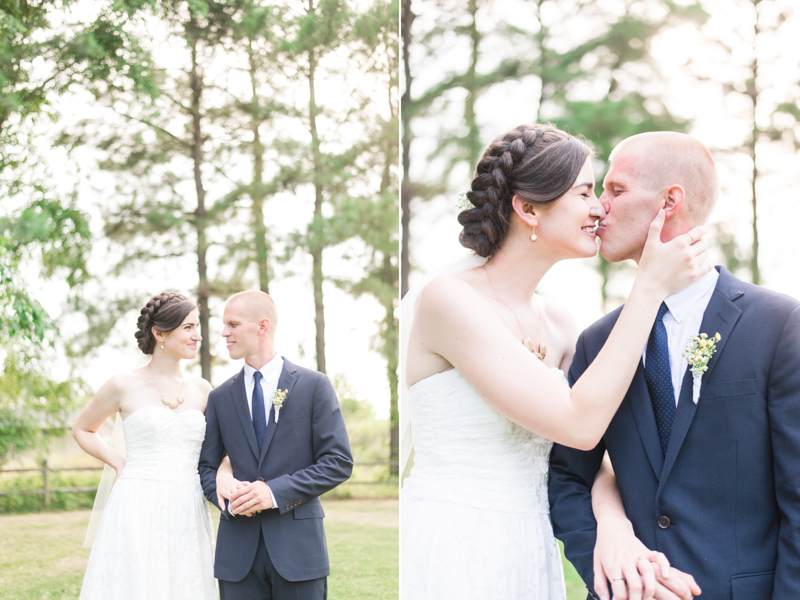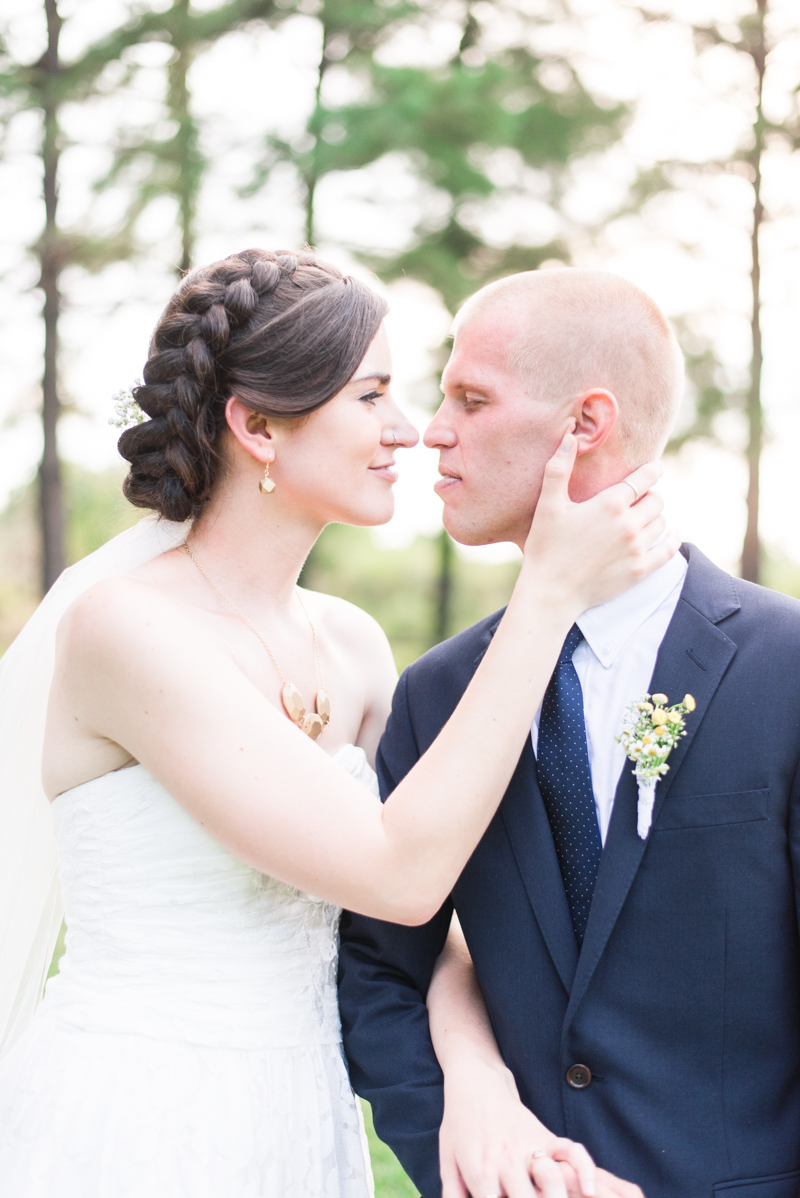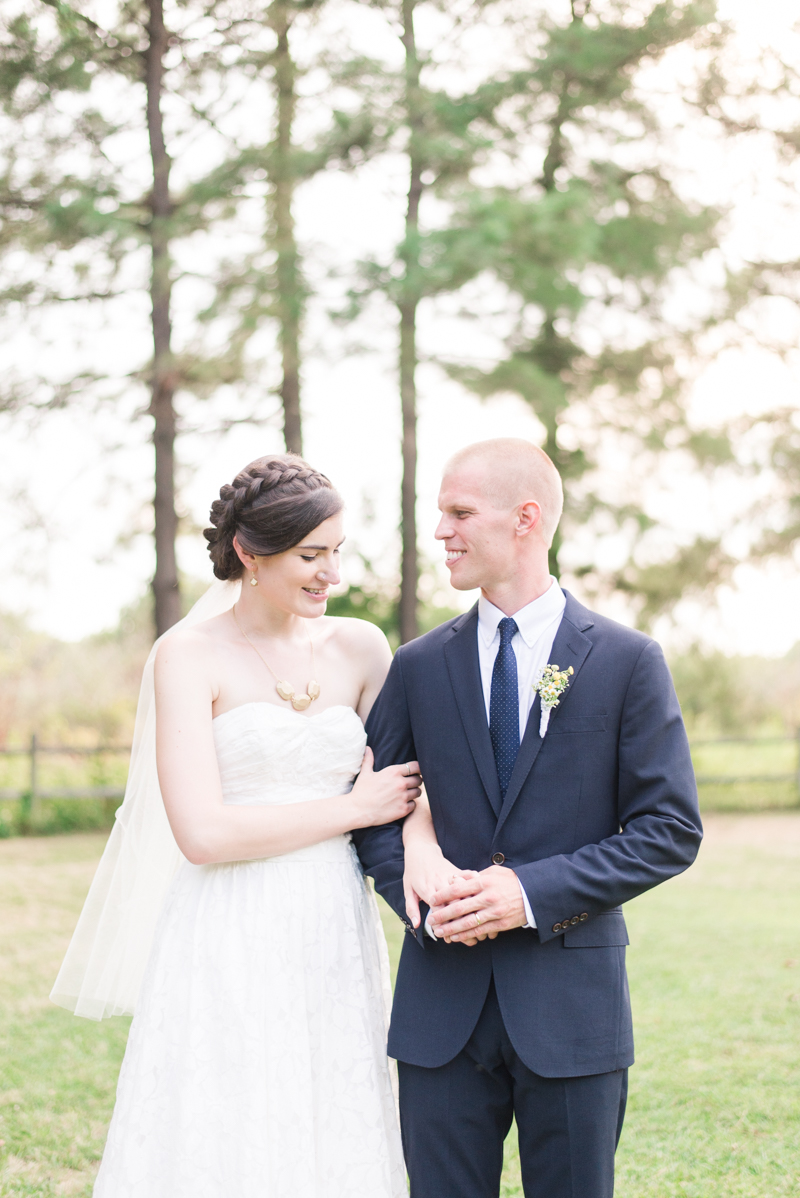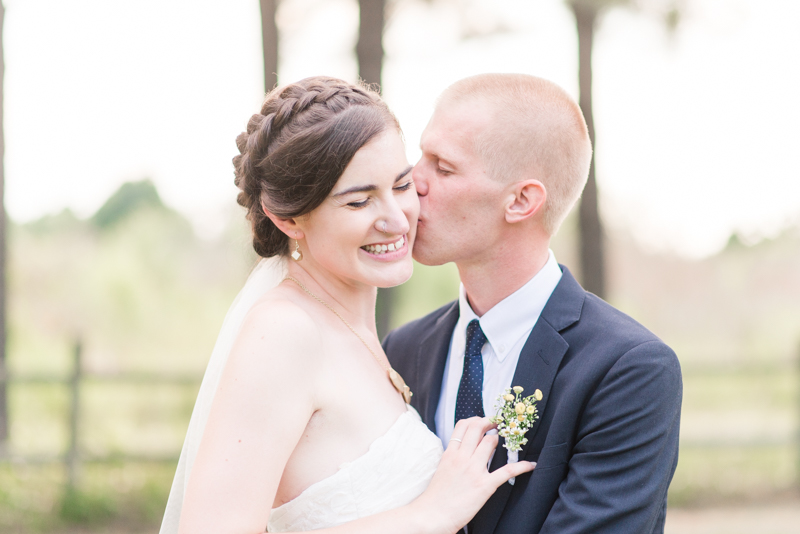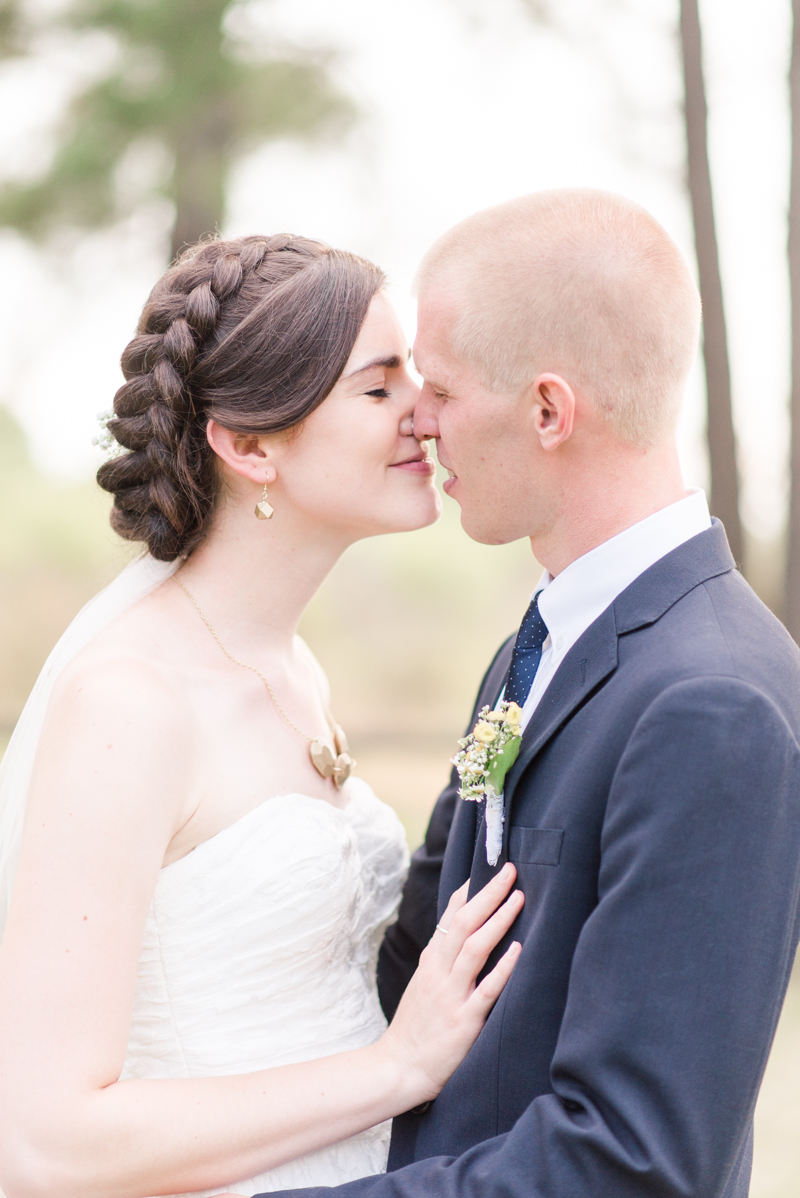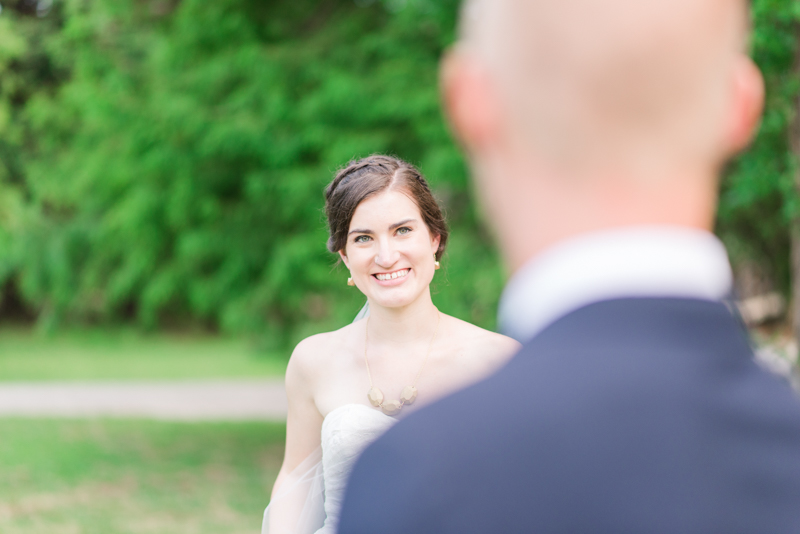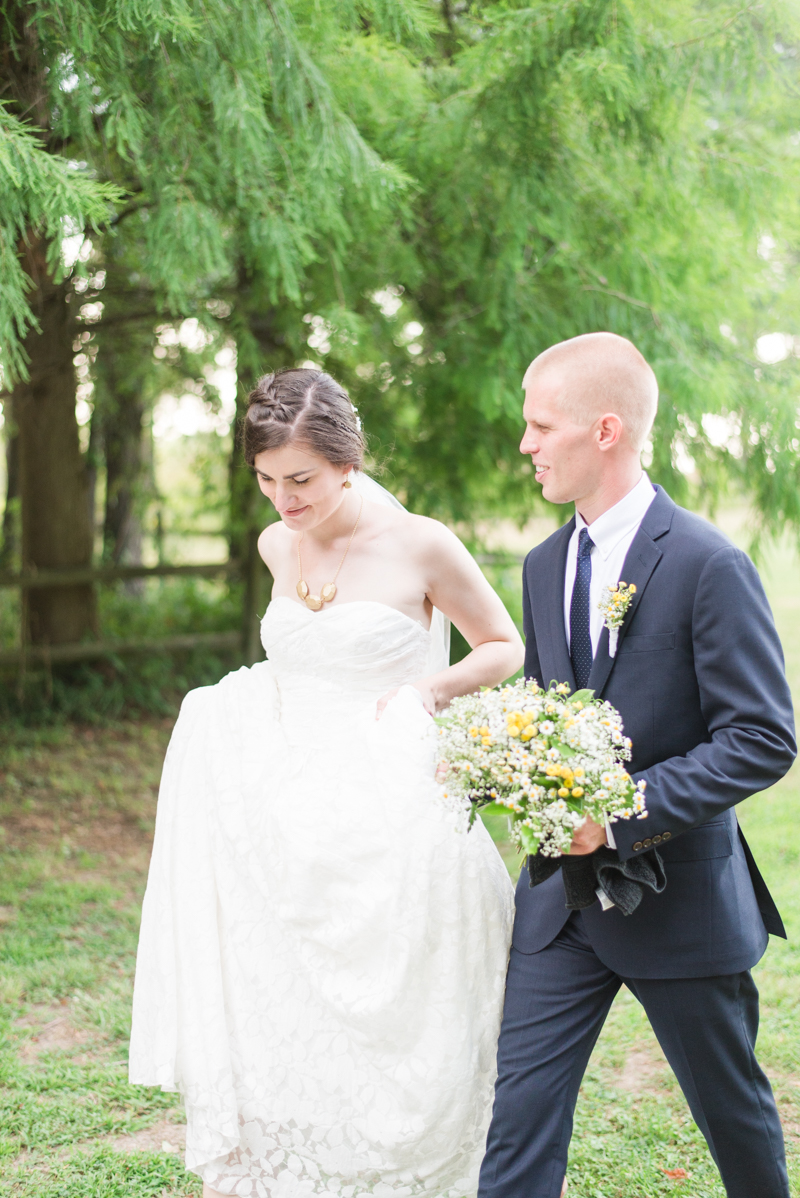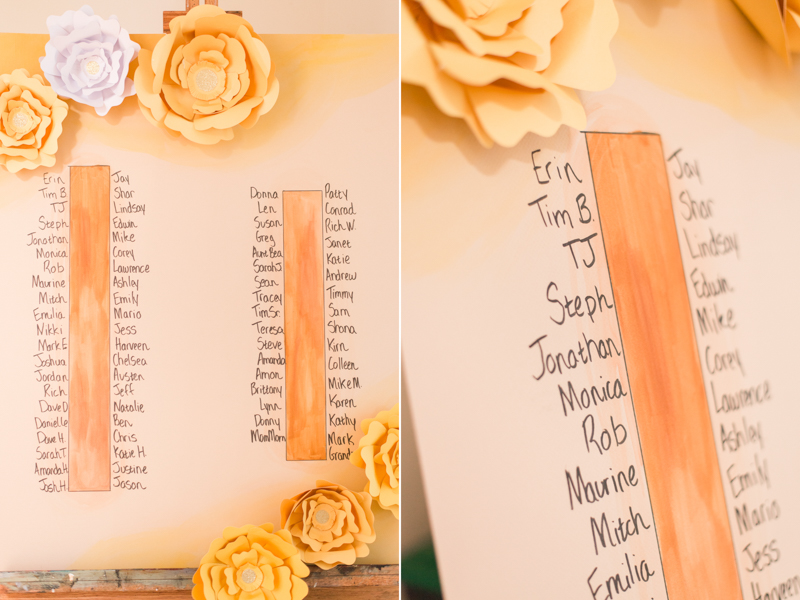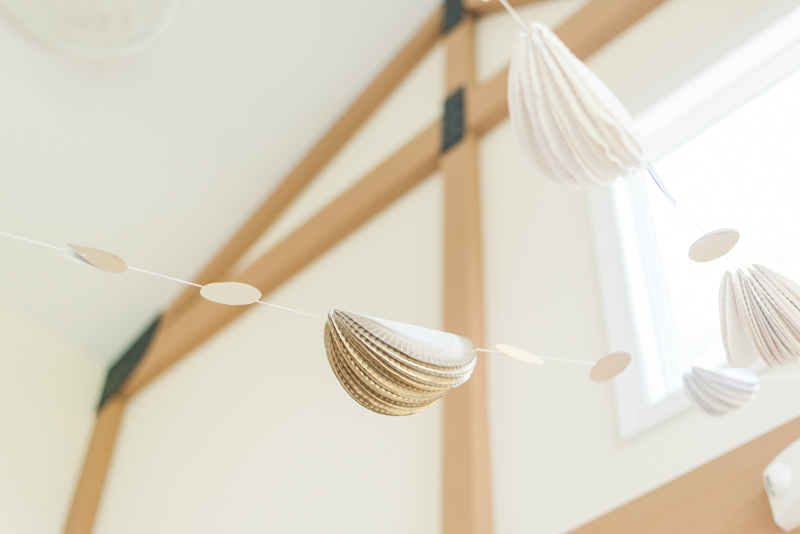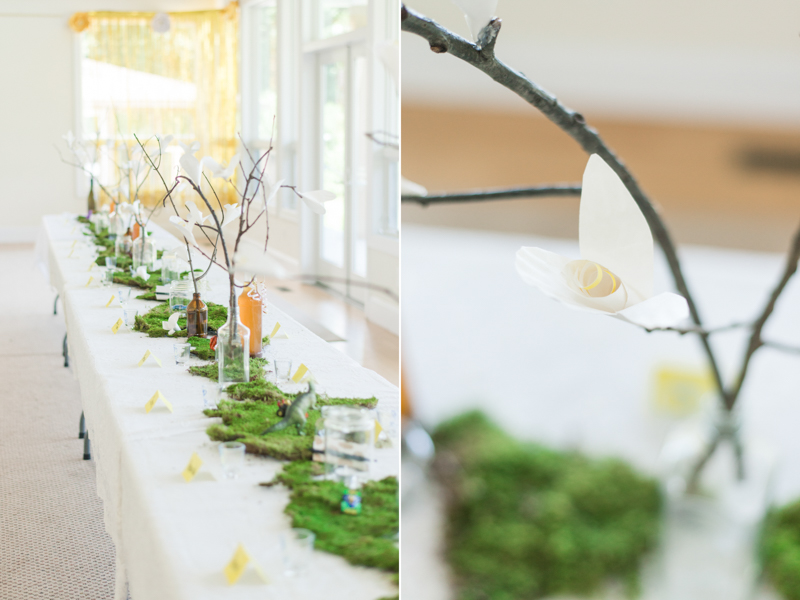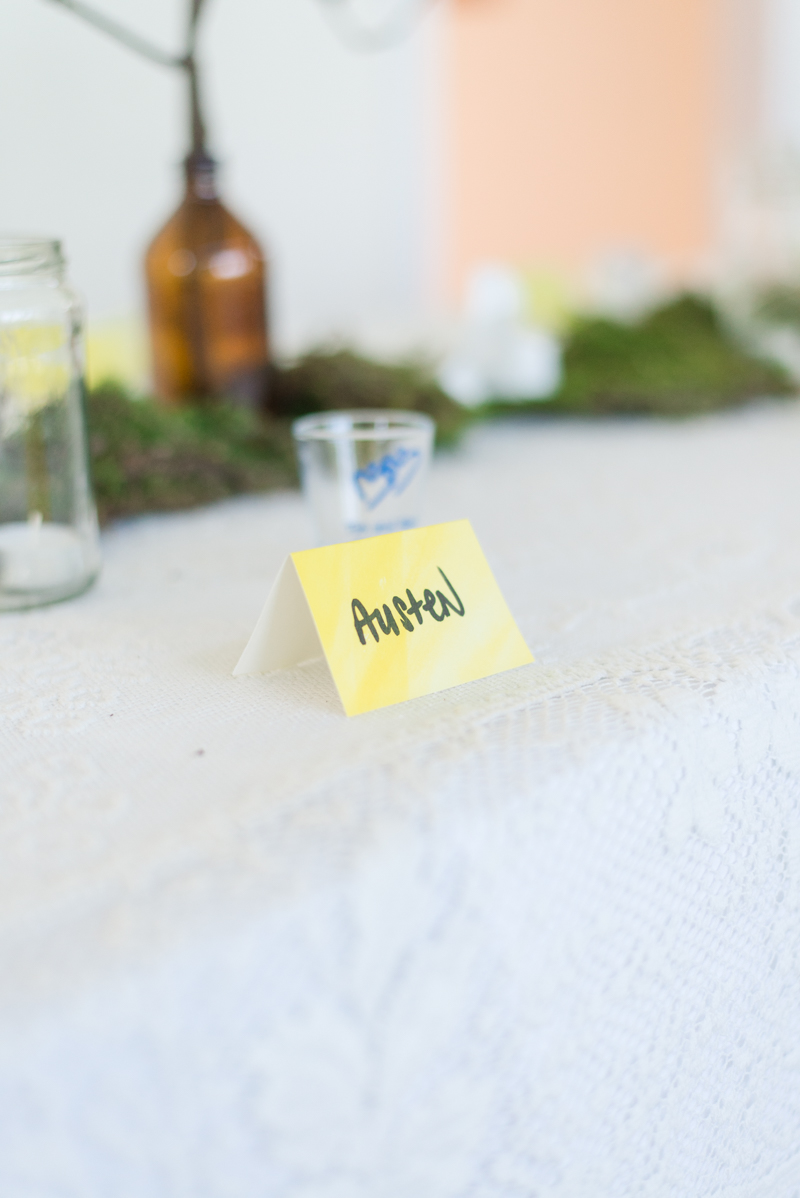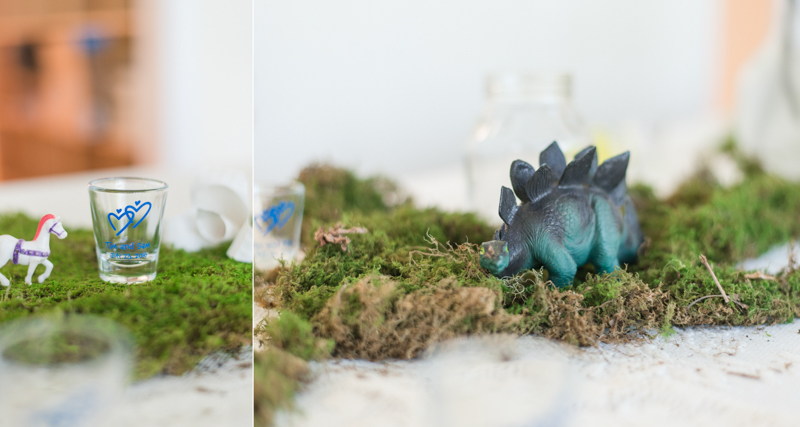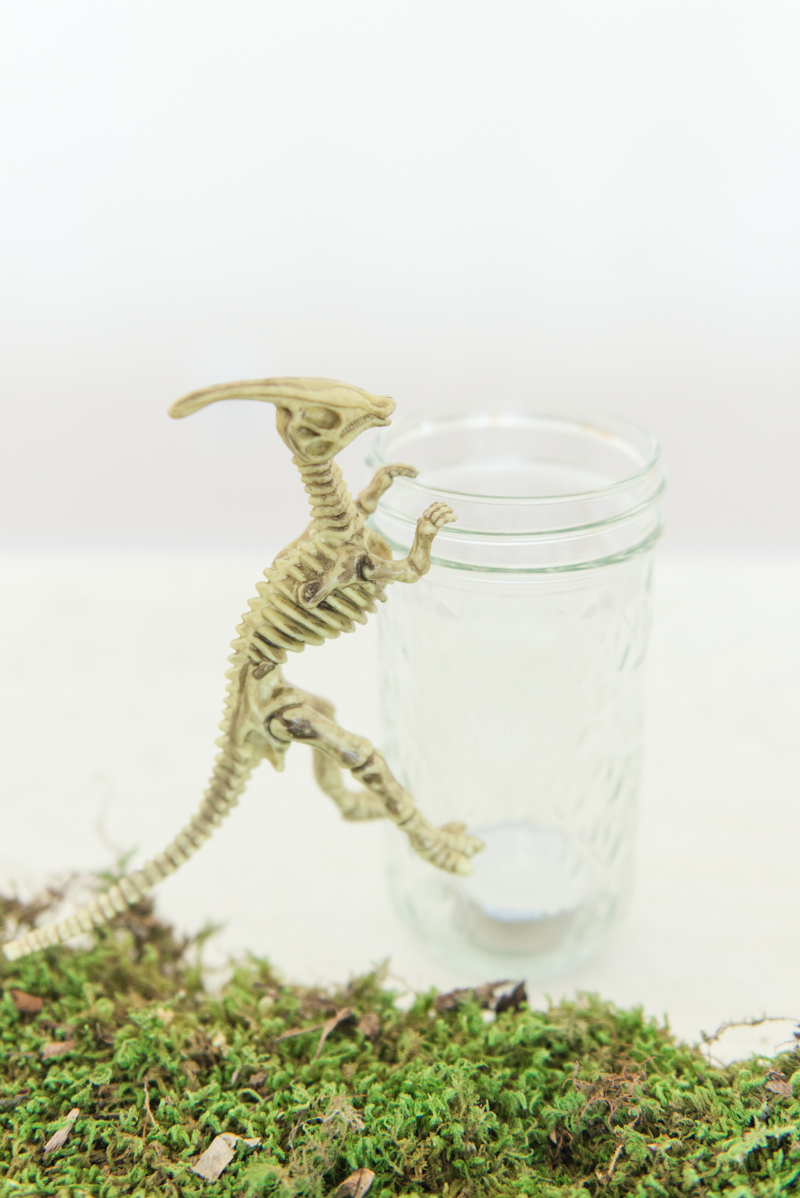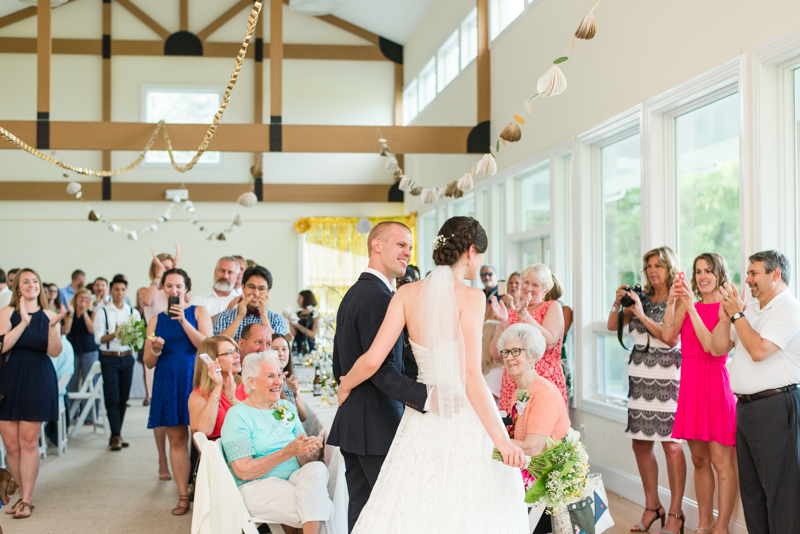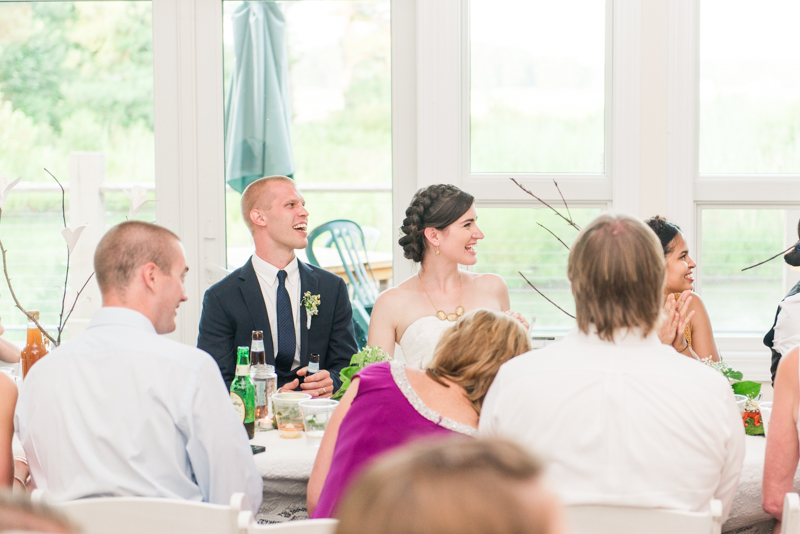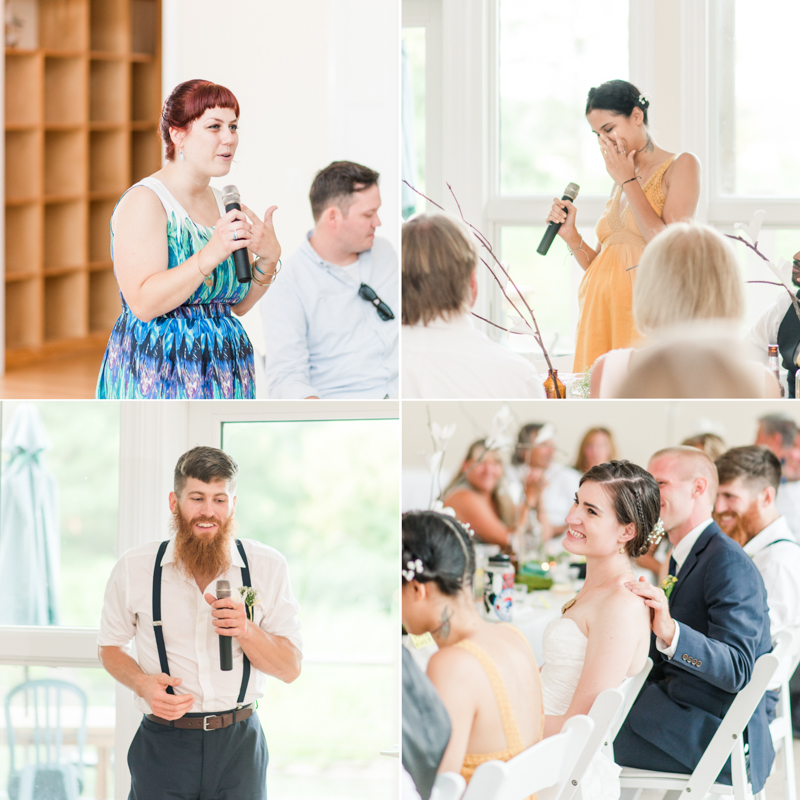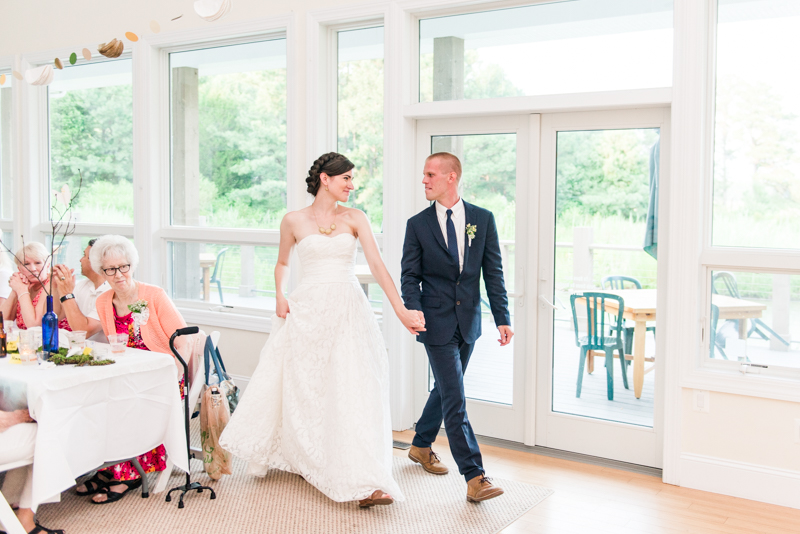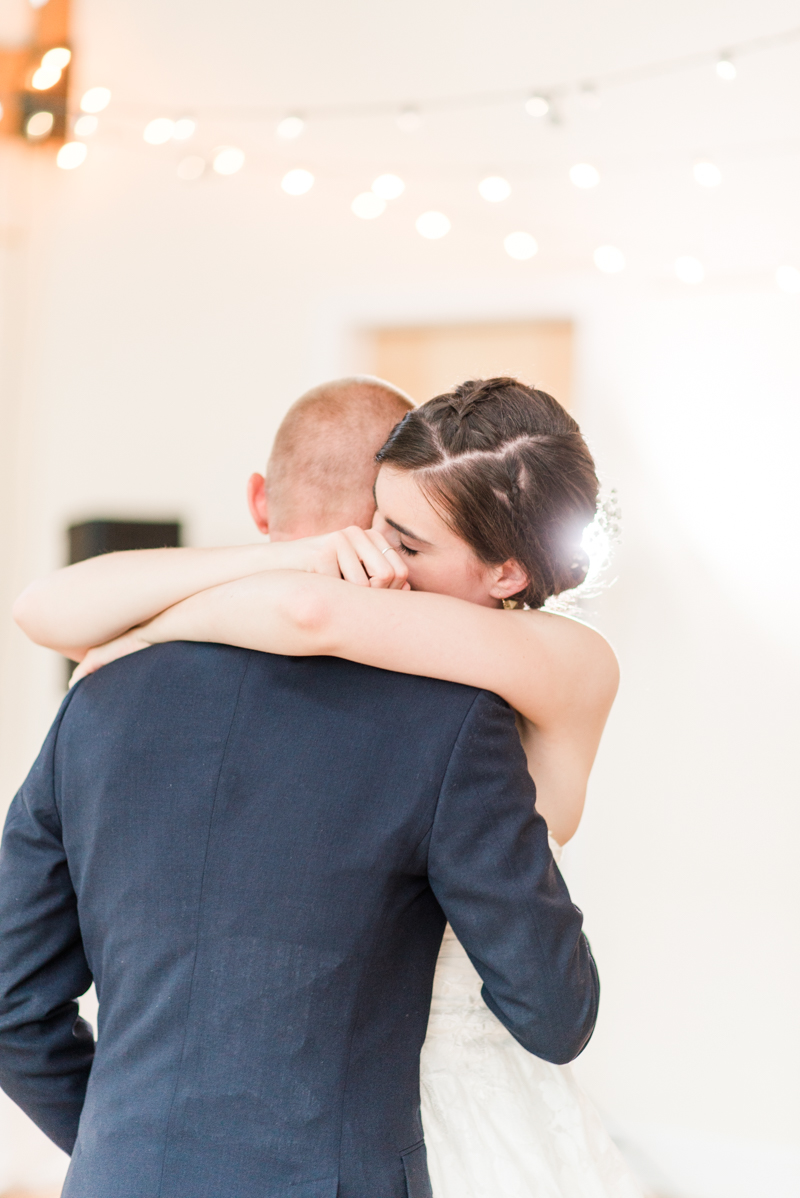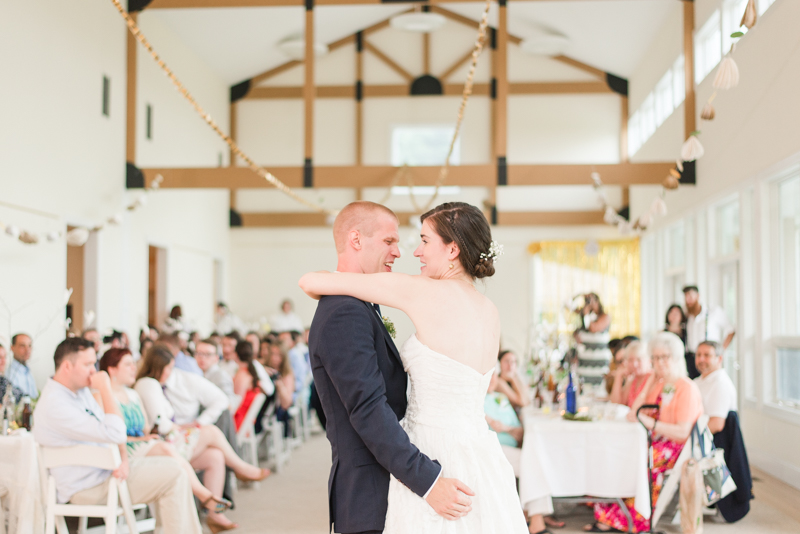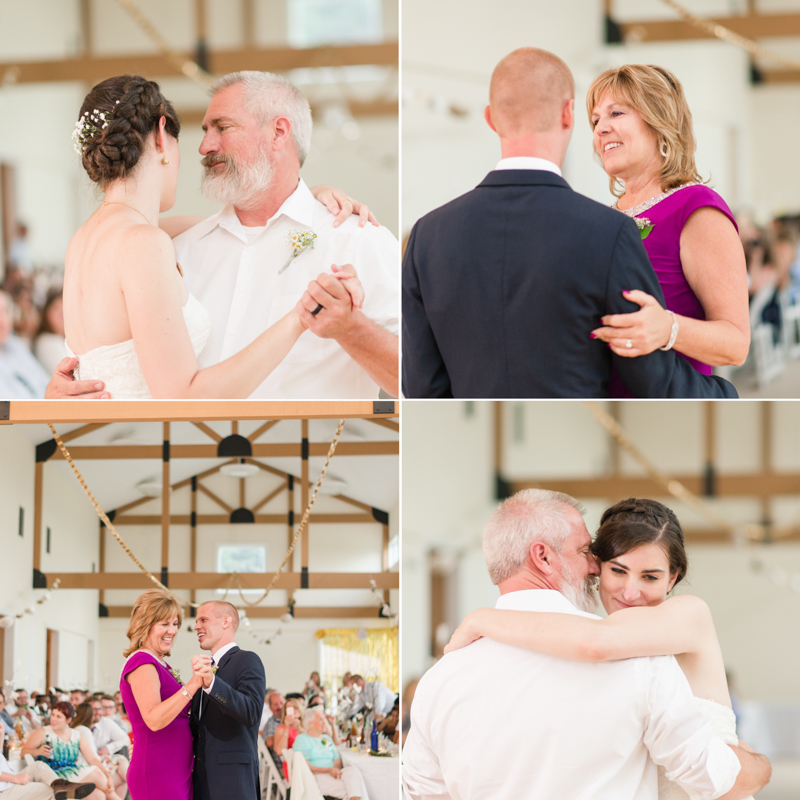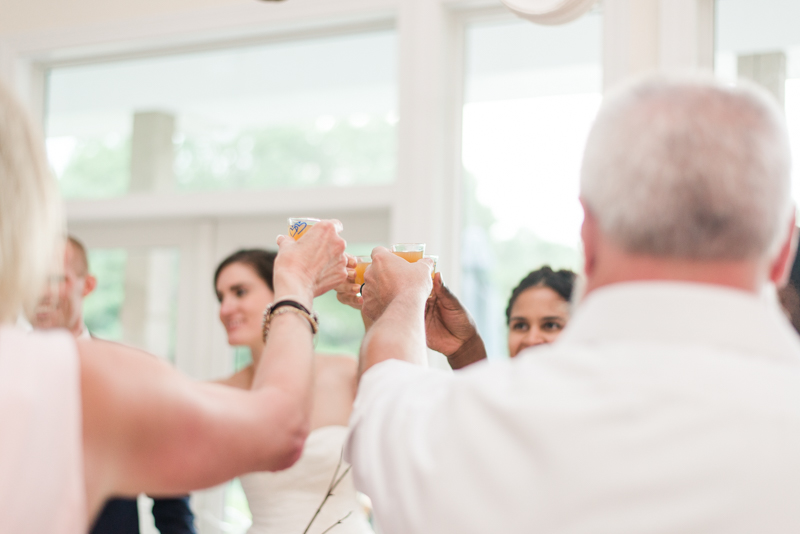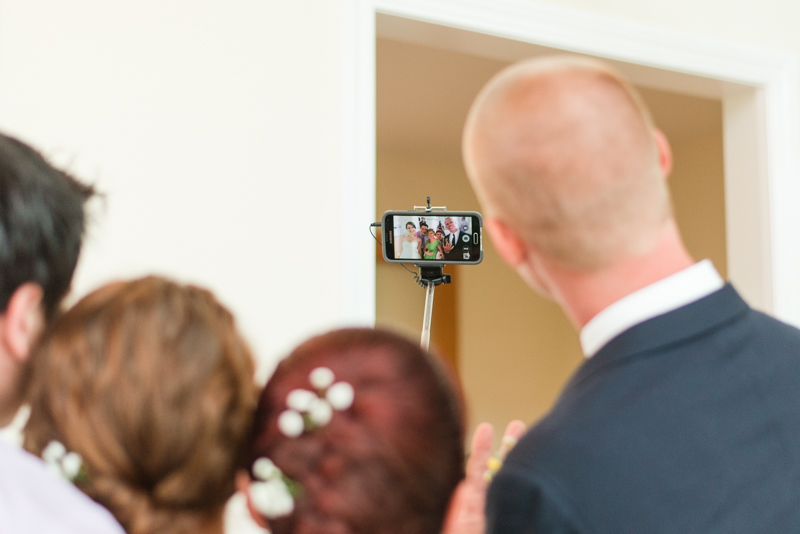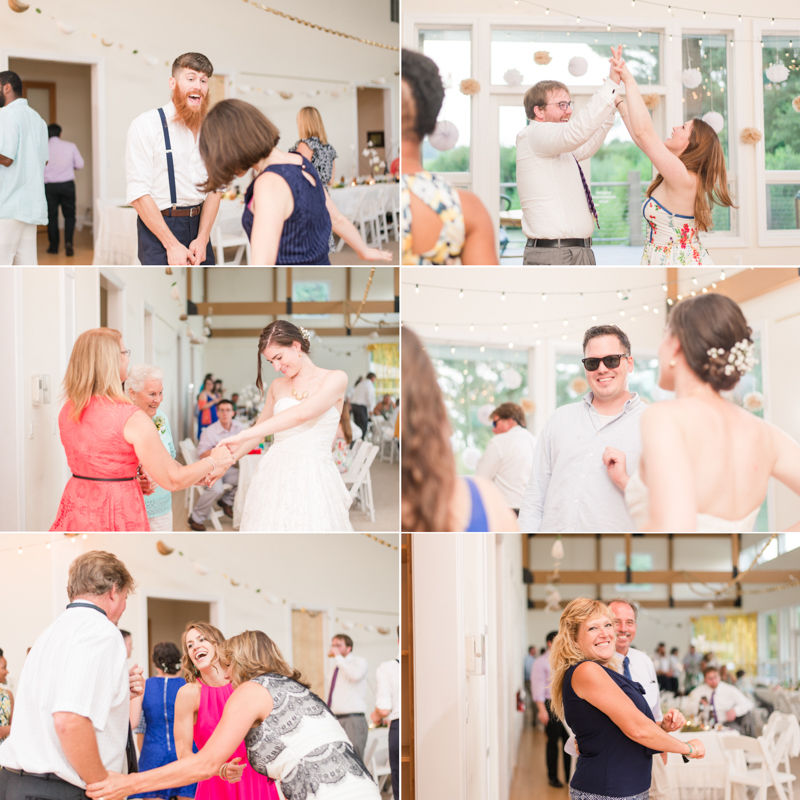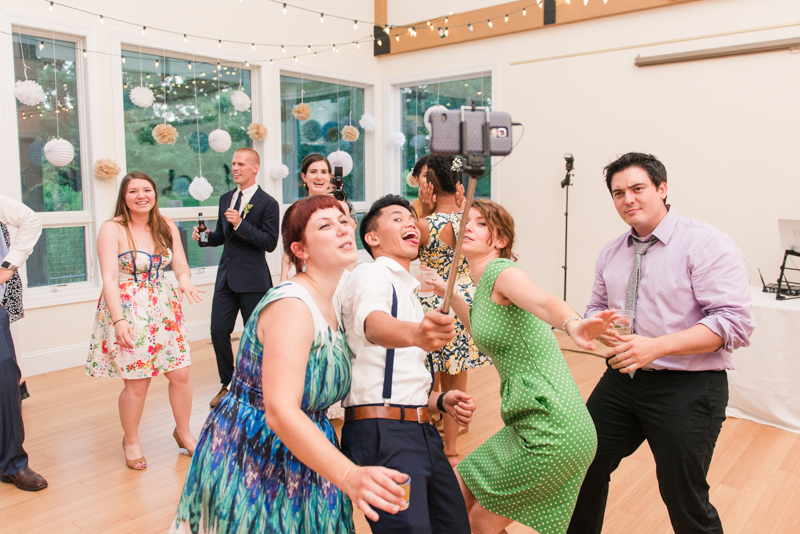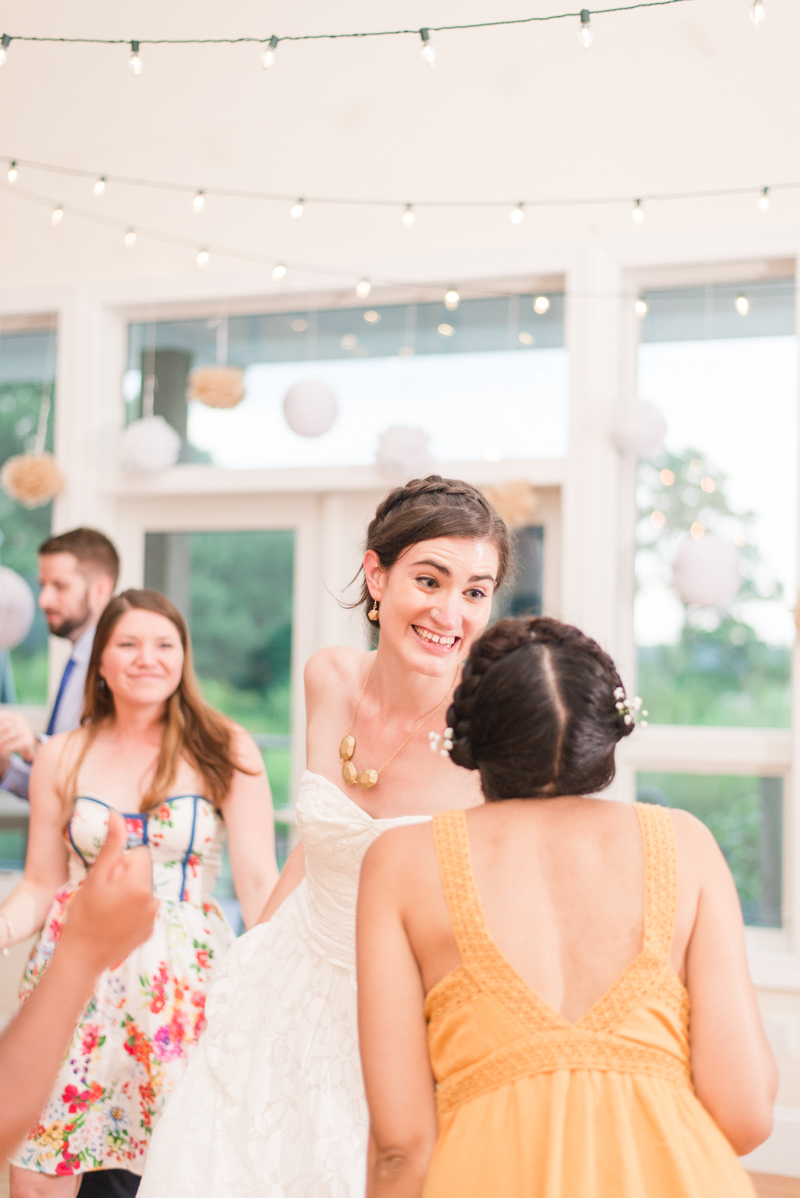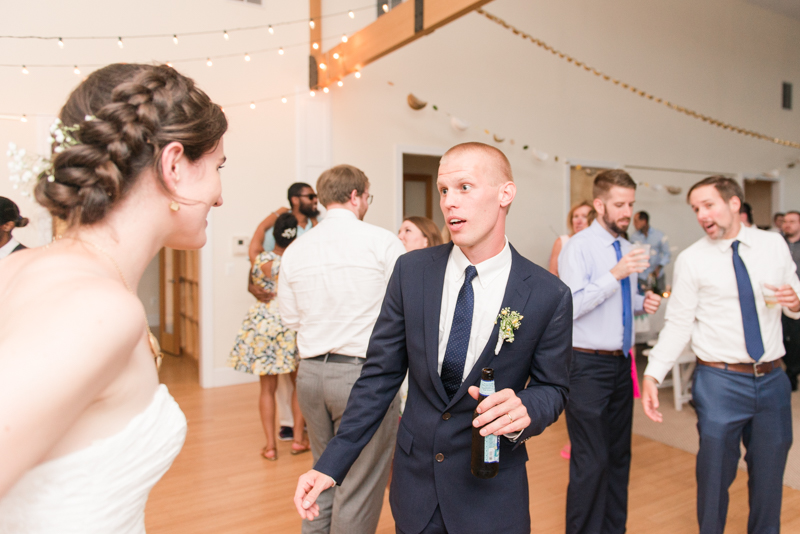 All of the amazing vendors that made this day the best day ever!
Ceremony & Reception Venue: Chesapeake Bay Environmental Center
Caterer: Garden and Garnish
Dessert: Carlson's Donuts
Florist: Petal Pushers Florist
DJ: DJ James Nasty
Officiant: Sharlene "Shar" Hudson
Dress: David's Bridal
Tuxedo: J Crew
---
---
---