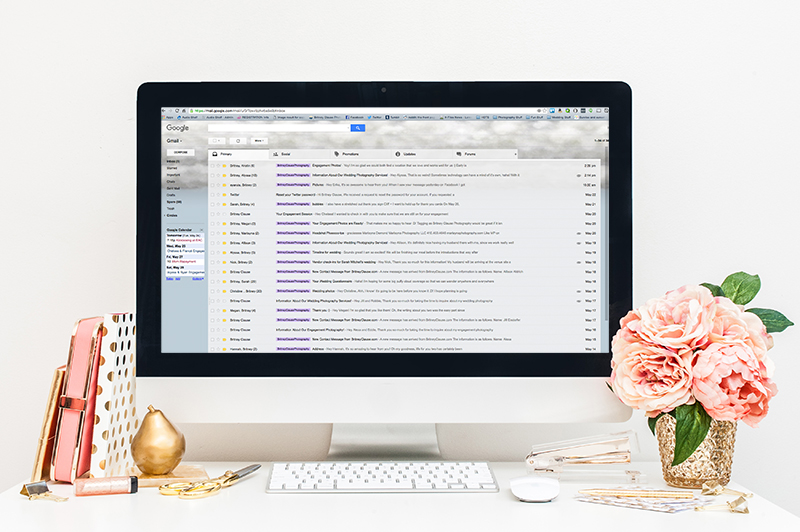 For the Creative
Continuing my series on organizing a styled shoot, one of the most crucial parts to planning and executing a styled shoot is connecting with other creatives. Sure it may be possible for you to make invites or put together bouquets, but why would you want to if that isn't your specialty? In photography, it's kind of like thinking a cell phone will be the same quality as a DSLR. The easiest and most organized way to connect with others is to email the vendors you think would best fit your plan for the shoot. You can lay out your ideas after research, send them links to Pinterest, and give them a feel of your personality. I'm a big advocate for text messages instead of taking phone calls (sorry mom), so emailing is where I find the biggest benefits to communicating. 1. Create a canned response email. When Marlayna and I were reaching out to vendors, we used a canned response that allowed us to save writing time, which conveyed who we were to our new connections. We tried to cover the date that we had in mind, the general location (we hadn't yet finalized a venue), and what we were looking for. This allowed vendors to see that we were serious and had our thoughts in order. The only change we made to each message was to add some personalization. Here is an example of one of our canned responses to a local dress shop (name redacted since we...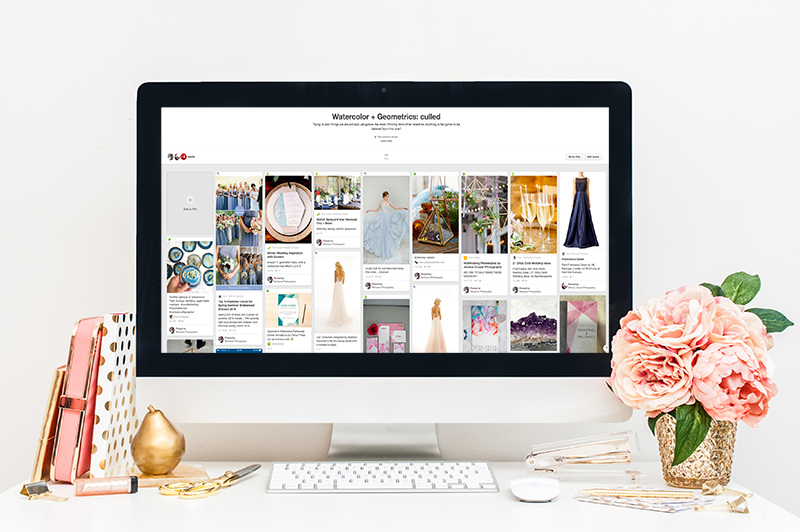 For the Creative
A couple of weeks ago, I wrote a little bit about the styled shoot that my friend, Marlayna, and I put together. The time leading up to the shoot was exciting, frustrating, and - at times - overwhelming. But we kept pushing forward, because we knew at the end something great was waiting for us. We truly weren't expecting all of the hard-work and beauty that everyone contributed to this day. Even though our final images have to stay under-wraps for now, I wanted to start a conversation about the behind the scenes of the shoot. As I said earlier, there was a lot that Marlayna and I put into this, and I feel like there is so much that we can share regarding the process of planning and executing. I am totally aware that there is just too much information for one blog, so I'll be organizing my posts into the different parts of a styled shoot. Organization is the key to staying sane. If you are planning a styled shoot either on your own or with a fellow creative, please utilize a service like Google Drive. I cannot tell you enough how huge this was in keeping us on track and professional. The ability to have a cloud system that can share spreadsheets and documents is a total lifesaver. For our shoot, we started by creating a shared folder. Anything that we needed from that point was readily available in the form of a spreadsheet...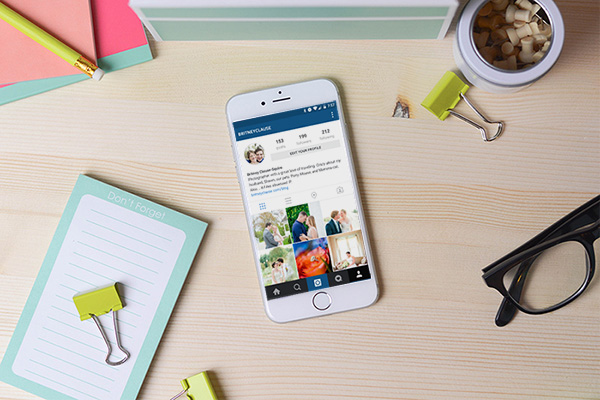 Rising Tide Society Feature
Today has been such a productive and fantastic day! For one, my fellow photo-friend, Marlayna, and I have been working tirelessly on a really amazing styled shoot. Also, an article I wrote for the Rising Tide Society went live this morning! A few weeks ago I wrote my first technical blog post about finding the best time to post on Instagram, which included a short paragraph on three different analytic providers. After I wrote  the blog, I realized that I wanted to expand on the idea and reach a broader audience, since the information I gathered could be used by pretty much anyone. So I started digging deeper into my numbers investigation and honed in on what it was I wanted to provide people with: affordable resources that could be use to gain insight into your Instagram. I submitted a brief (although brief for me is 3 paragraphs, haha) synopsis of my goal and then I crossed my fingers that they would agree my ideas would be beneficial to the community. When I got word that my topic was something that RTS wanted to read more about, I did a short little happy dance and promptly started pacing back and forth thinking of the right words to include in the article. I was ecstatic, and it showed in my 2000+ word write up. Poor Shawn had to go through and edit my ridiculous word count down about four times (thanks, Shawny :P). I have never felt as confident as...