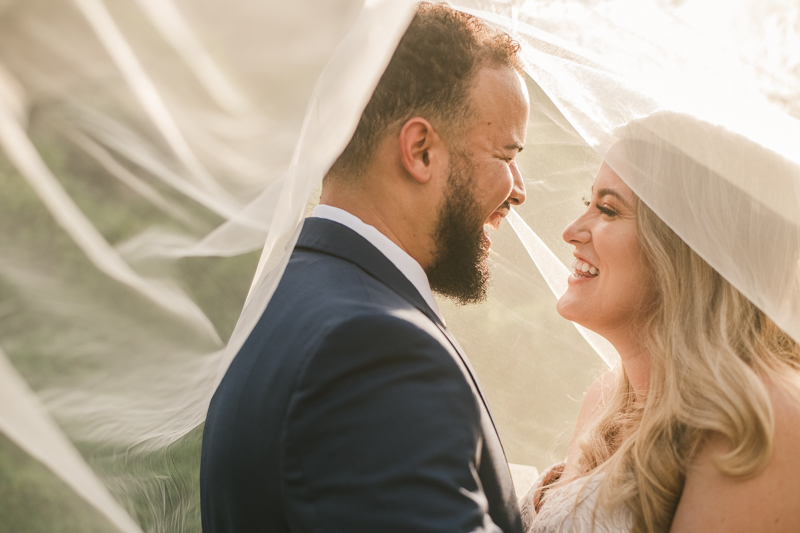 Wedding Photographers in Ellicott City
So weddings are definitely interesting right now. Smaller guests list, social distancing, and masks all make for a different kind of day. Just because it's different, though, doesn't mean it's not incredibly special. If anything, now, more than ever, weddings are even more sentimental. There's not the same feeling of rushing or stress, it's all based in a closeness that, all weddings of course have, but that closeness is much more visible today. Haley and Brandon's wedding at the Historic Hebron House was filled with so much incredible emotion. This was a day to celebrate them and their bond, which is honestly sometimes easy to forget when all of the other aspects of a wedding day take over. One of the coolest things about Haley and Brandon's wedding is that they had SIX officiants. Yes. Six officiants. Their closest friends lead them and the congregation through prayer, the vows, and blessing of marriage. Each friend that spoke and oversaw the day made it that much more special and personal. I now feel like all couples should have their friends officiate their wedding, haha. That might be a tall ask, but seriously, what people know you and your relationship better than the company that you keep and genuinely interact with? This couldn't have been a more perfect day. Truly! Congratulations, Haley and Brandon! It was an honor to be your wedding day photographers. Thank you both for allowing us to capture such a gorgeous time in your lives. We wish you...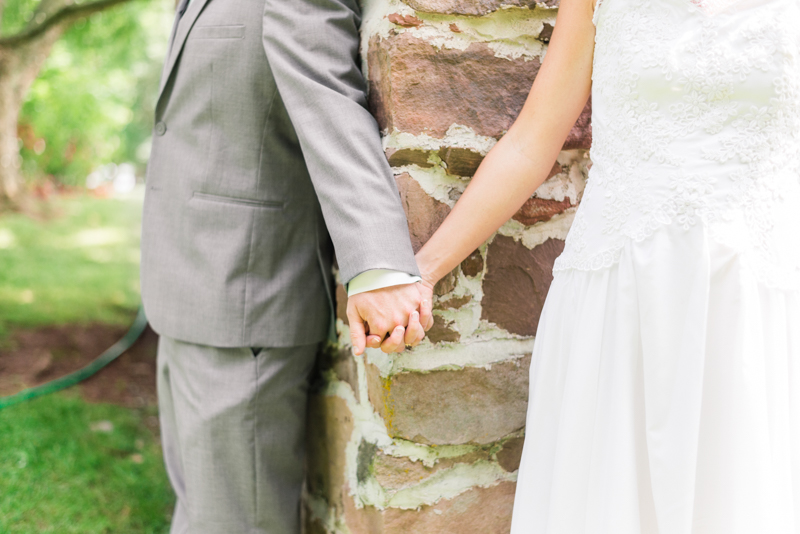 Tips & Tricks
When we meet with a couple, one of the questions we ask them is if they are doing a first look. Most of the time, our couples do go for the first look, which we enjoy. It's a great way to get intimate portraits and a sentimental memory. However, not all couple are fans of being that non-traditional. They will often mention how they don't want to see each other, but they still want to do something. That's when Shawn and I suggest what we like to call the "first touch". This option is amazing for the couples that want to have a moment together, but also want to save the big reveal for the aisle. Shawn and I totally understand this option because it's what we did. For those who don't know Shawn, his personality during stressful situations is incredibly calm. It's something I knew I needed when planning our big day. The only problem was that we both did not want to do a first look. So I scoured Pinterest and found a sweet alternative. It allowed us to share a beautiful moment, while still seeing each other for the first time right before our vows. On our chilly, rainy wedding day when everything was going crazy, all I wanted was Shawn. Our first touch was exactly what I needed in order to calm my brain (which was working overtime). I know I've talked about our experience a few times. It's important, though, because it made us...