The First Touch Explained
Tips & Tricks
When we meet with a couple, one of the questions we ask them is if they are doing a first look. Most of the time, our couples do go for the first look, which we enjoy. It's a great way to get intimate portraits and a sentimental memory. However, not all couple are fans of being that non-traditional. They will often mention how they don't want to see each other, but they still want to do something. That's when Shawn and I suggest what we like to call the "first touch". This option is amazing for the couples that want to have a moment together, but also want to save the big reveal for the aisle.
Shawn and I totally understand this option because it's what we did. For those who don't know Shawn, his personality during stressful situations is incredibly calm. It's something I knew I needed when planning our big day. The only problem was that we both did not want to do a first look. So I scoured Pinterest and found a sweet alternative. It allowed us to share a beautiful moment, while still seeing each other for the first time right before our vows. On our chilly, rainy wedding day when everything was going crazy, all I wanted was Shawn. Our first touch was exactly what I needed in order to calm my brain (which was working overtime).
I know I've talked about our experience a few times. It's important, though, because it made us appreciate when couples say they want different options. We never want to limit anyone with how they spend their day. Which is why when it comes to the first touch, we present and explain it fully so that everyone understands the different aspects of it.
What is a first touch?
The first touch takes place before the ceremony, much like a first look. The only difference is that the couple cannot see each other. Usually there is an object like a door that separates the pair, but they are still able to hold hands. We've seen couples say a quick prayer, exchange notes, or chat about how they are feeling to subdue some pre-aisle jitters.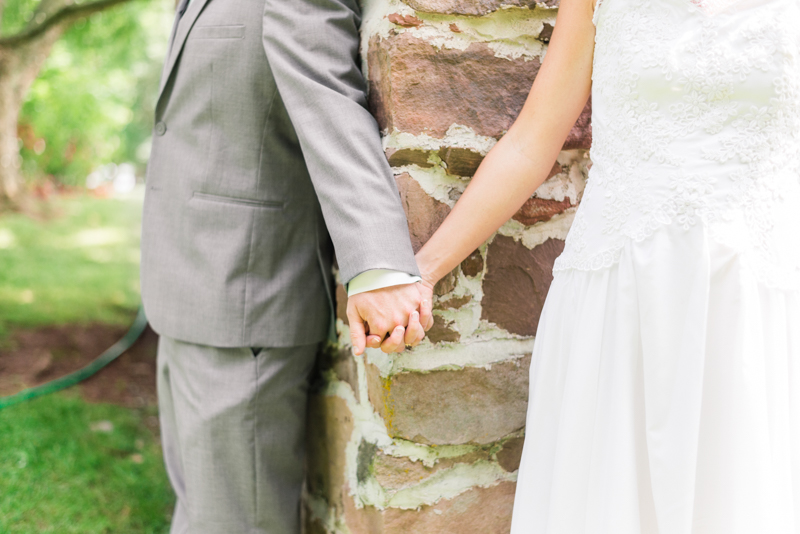 The benefits of doing a first touch.
For me, the biggest benefit was getting to feel at ease before the ceremony. Of course the butterflies are still going to be fluttering around, but they will be a lot more manageable. The electricity felt from holding your partner's hand can immediately melt away stress. Being able to feel your partner can also spark renewed giddiness for the wedding march.
Additionally, it's nice to just be able to communicate a little bit before standing in front of all of the guests. Most ceremonies take anywhere between 15-30 minutes to complete, which means a couple won't be able to chat until after their vows are complete. Now, fifteen minutes doesn't seem like much time, but believe me, it can feel like an eternity.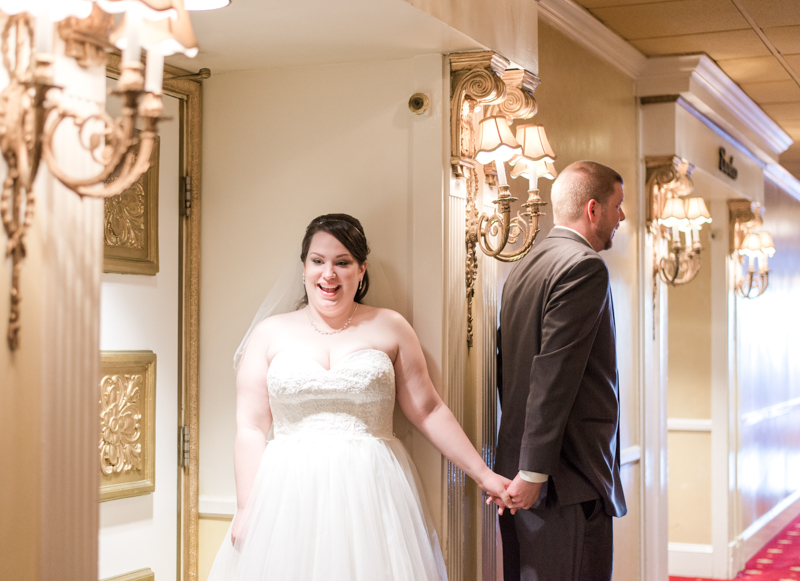 Why we love this simple gesture so much.
It's such a romantic moment. I, for one, love getting to witness it. The amount of energy flowing between the couple is ridiculous. Over the course of an 8 hour wedding, I do happy dances, cry, squeal, and cheer. During a 5 minute first touch, I do every single one of those things all at once.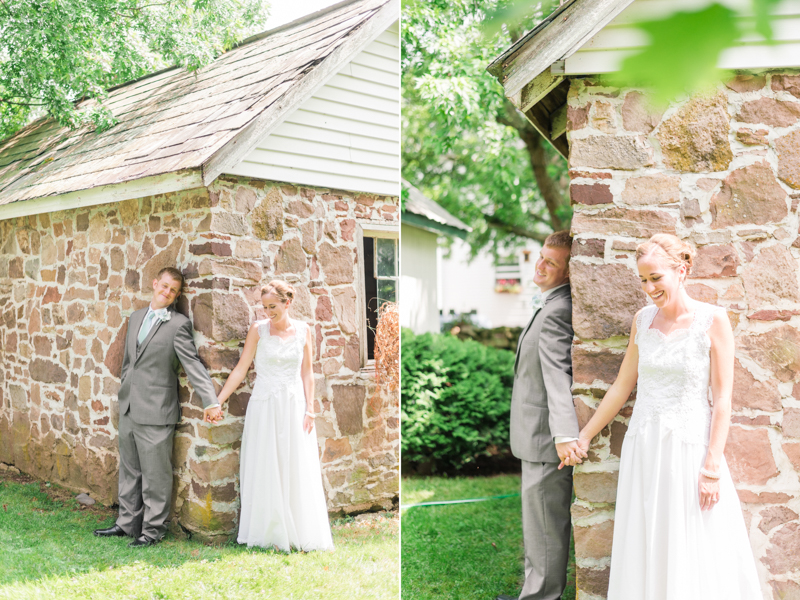 We strongly believe that deciding between a traditional ceremony, a first look, or a first touch is an important conversation to have. It's important to our couples to feel well informed when they choose. Regardless of the outcome, it's our goal to let them know that their day is special to us. We love giving them the peace of mind in knowing that their wedding day photos are as unique as their relationship is.
---
---
---