A Comfy Cozy At Home Engagement
Kaitlin & Ben
This past Saturday, Shawn and I traveled out to Clarksburg for Kaitlin and Ben's at home engagement session. Now, before I dive in to all the amazingness, I just have to say: I love at home sessions! My absolute favorite thing about them is that the couple is comfy from the get-go. It's their space they are building together, and it has all the warmth and coziness they are used to. Not to mention, I feel like we get a better understanding of who the couple is when we are in a space that is so central to them. Everything from who does the cooking to how they watch TV is something we love learning about, but often don't if it isn't somehow brought up. Being in the place where couples do their day-to-day living inevitably brings up these little details and stories, and it's fantastic.
This weekend, oh my gosh! I'm going to kick it off by saying I'm totally crazy about Kaitlin and Ben. Any couple that is comfortable enough to bust out some goofy faces and admit they watch Real Housewives are my kind of people, haha! As soon as we walked in to their gorgeous house, we felt like friends. We stood in the kitchen for a little bit and just talked about their neighborhood and their wedding. It was so comfortable and natural. Honestly, after chatting on the phone with them a few months ago, I suspected this is how it would be. Kaitlin and Ben are so calm and cool, it's easy to forget that we haven't known them for years.
The most amazing thing about their at home engagement is when Kaitlin and Ben baked cookies together. It was 100% the most adorable activity. Shawn and I got to see them joke, figure out their robot microwave, and just be together doing something fun. In the down time, we got to hear Kaitlin recount how her mom knew Ben was in love with her by how he looked at her, which definitely made me do a loud "awww." It's so incredibly obvious how much love these two have for each other. They're one another's best friend, and you can see the admiration and joy the second you meet them. We cannot wait for their wedding at the Mt. Washington Mill Dye House in June.
Oh! I almost forgot. The entire session was phenomenal, but the best part for our tummies was when Kaitlin and Ben packed up the freshly made cookies and gave them to us at the end of the shoot. Ummm, can we have some sort of award made for these two? I'm sad that Kaitlin gave up chocolate for lent, but then I'm kind of also happy because it meant chocolate chip goodness for us :P.
Check out Kaitlin & Ben's cozy home engagement!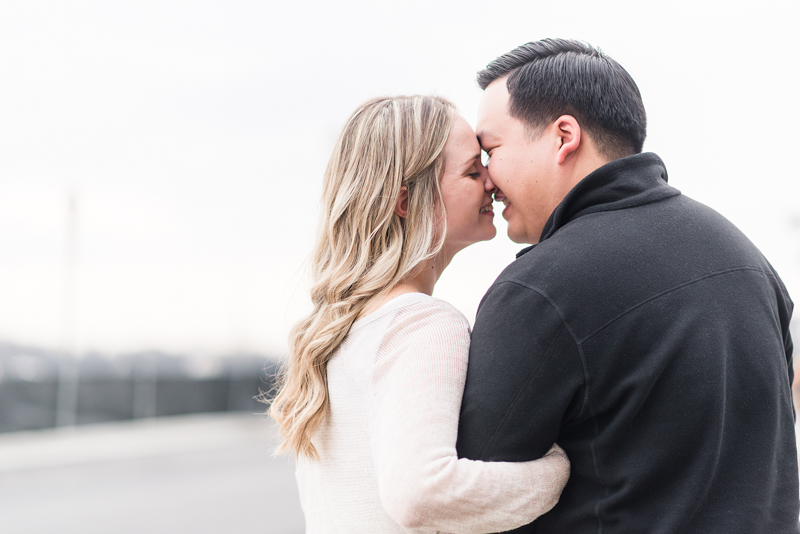 ---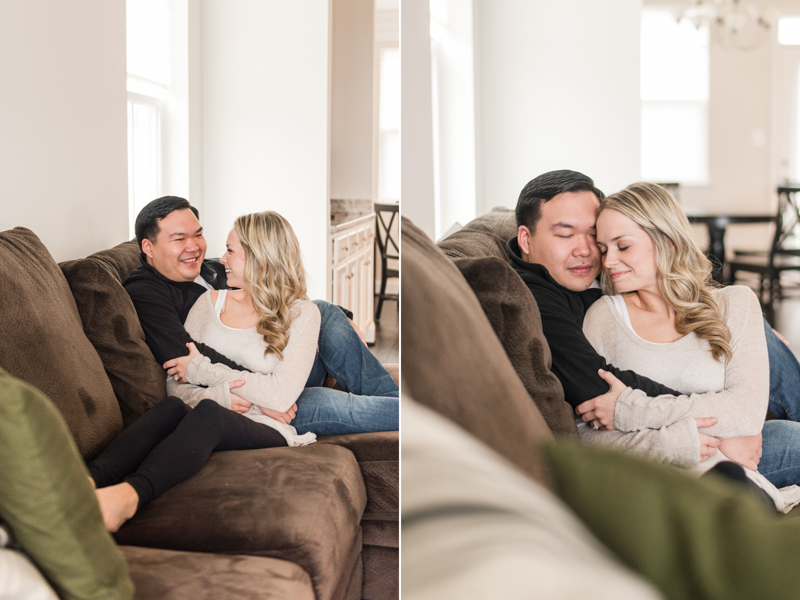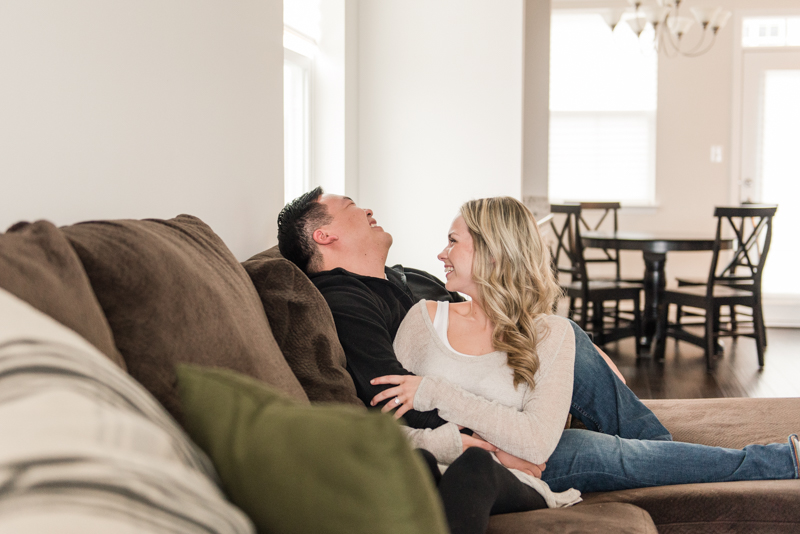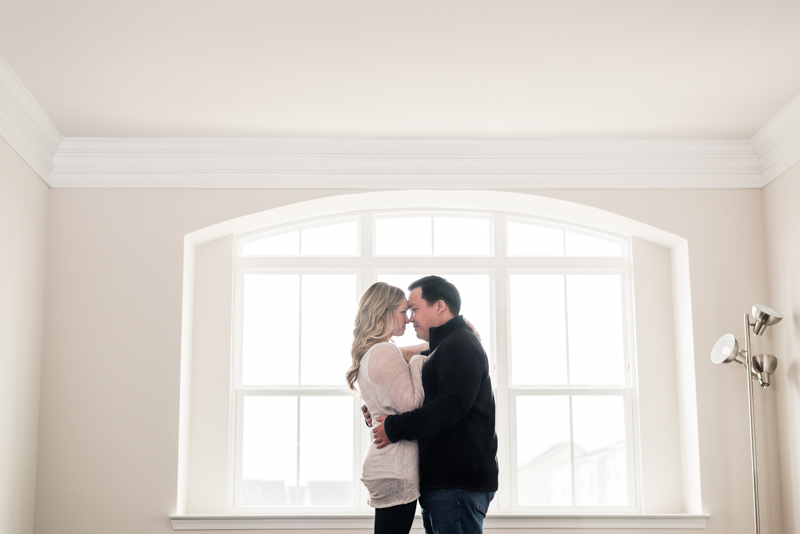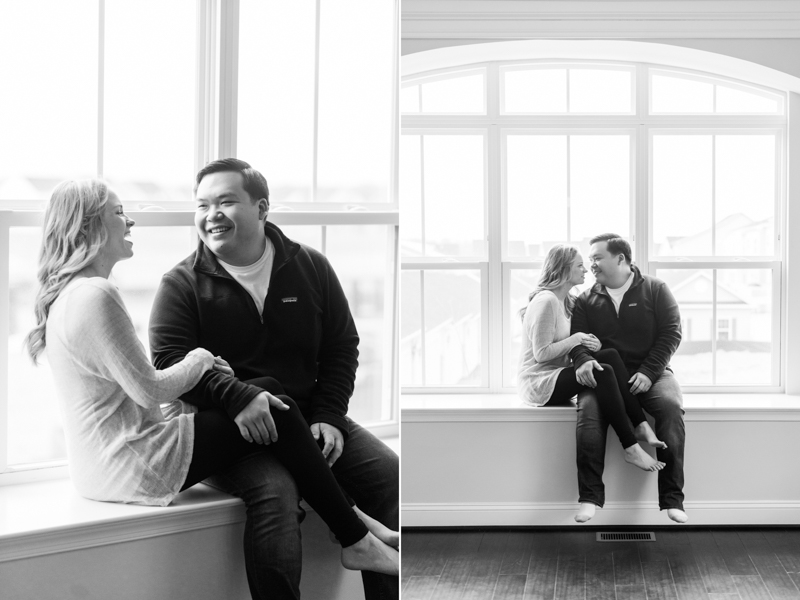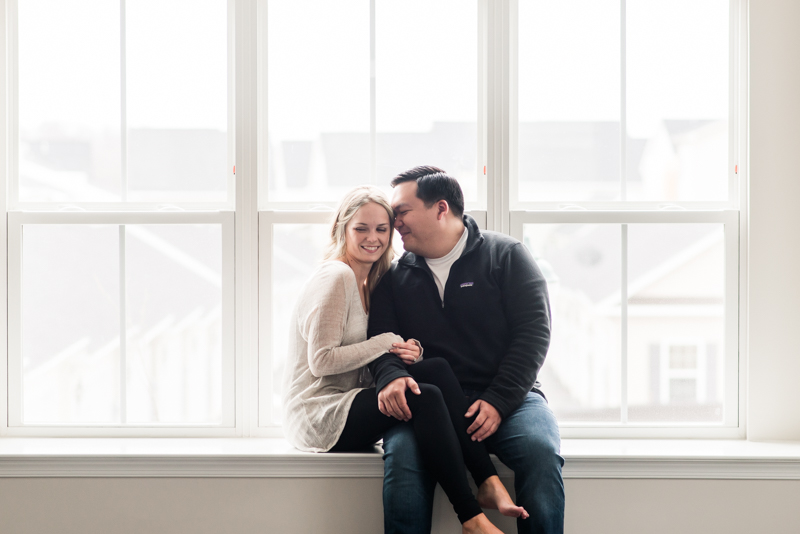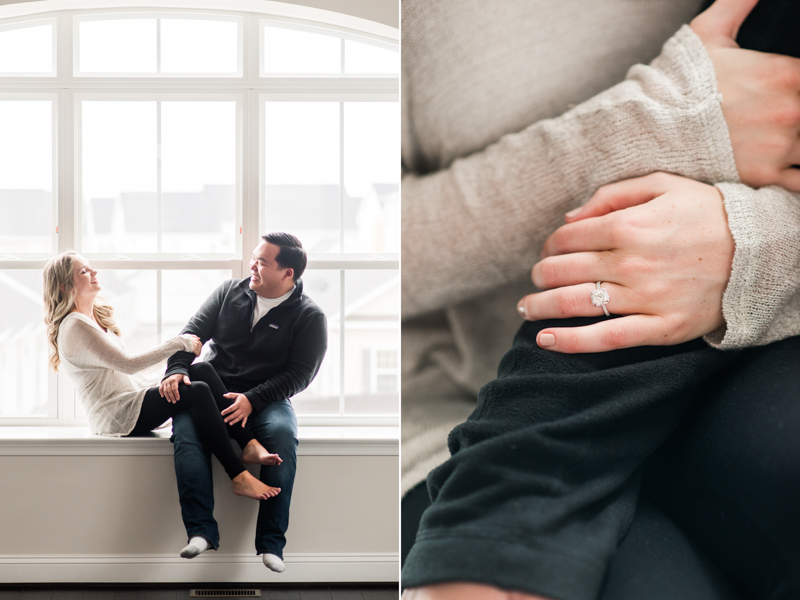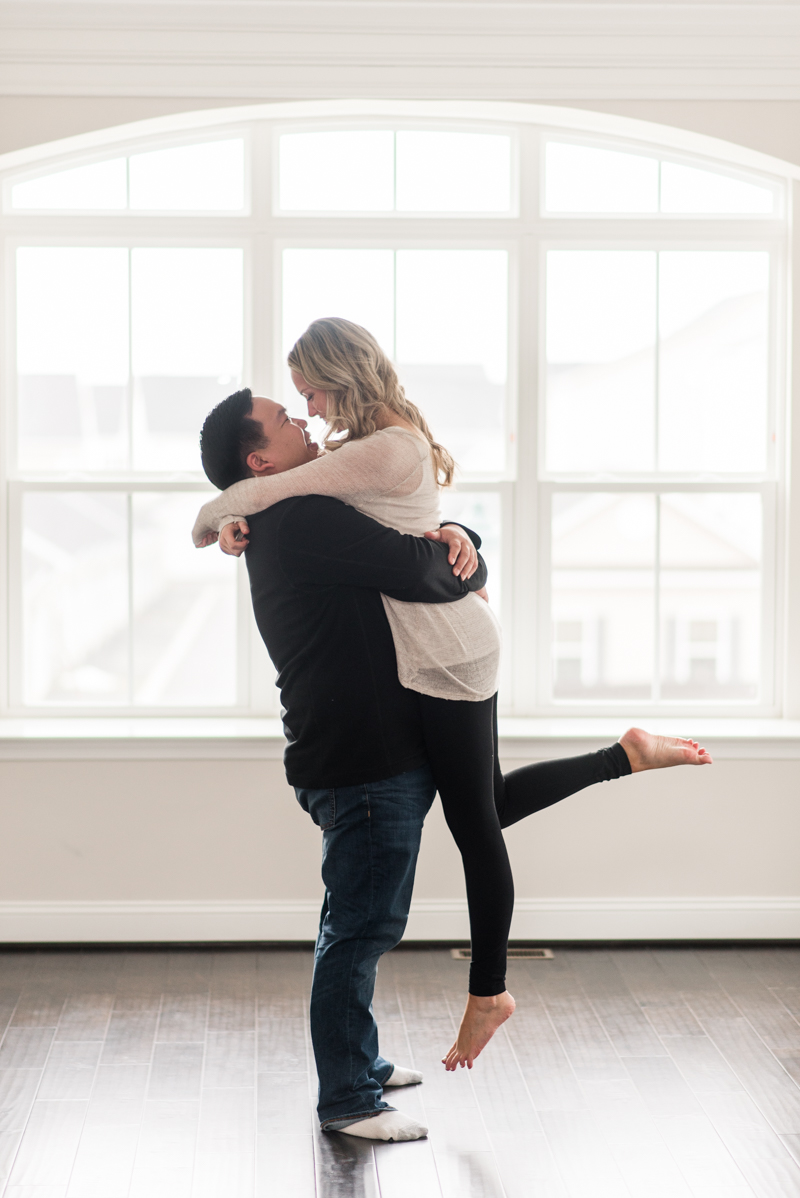 Love!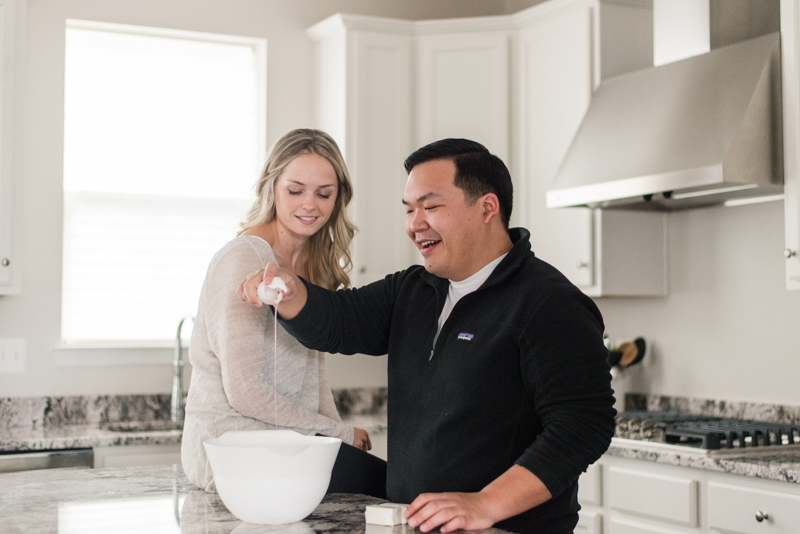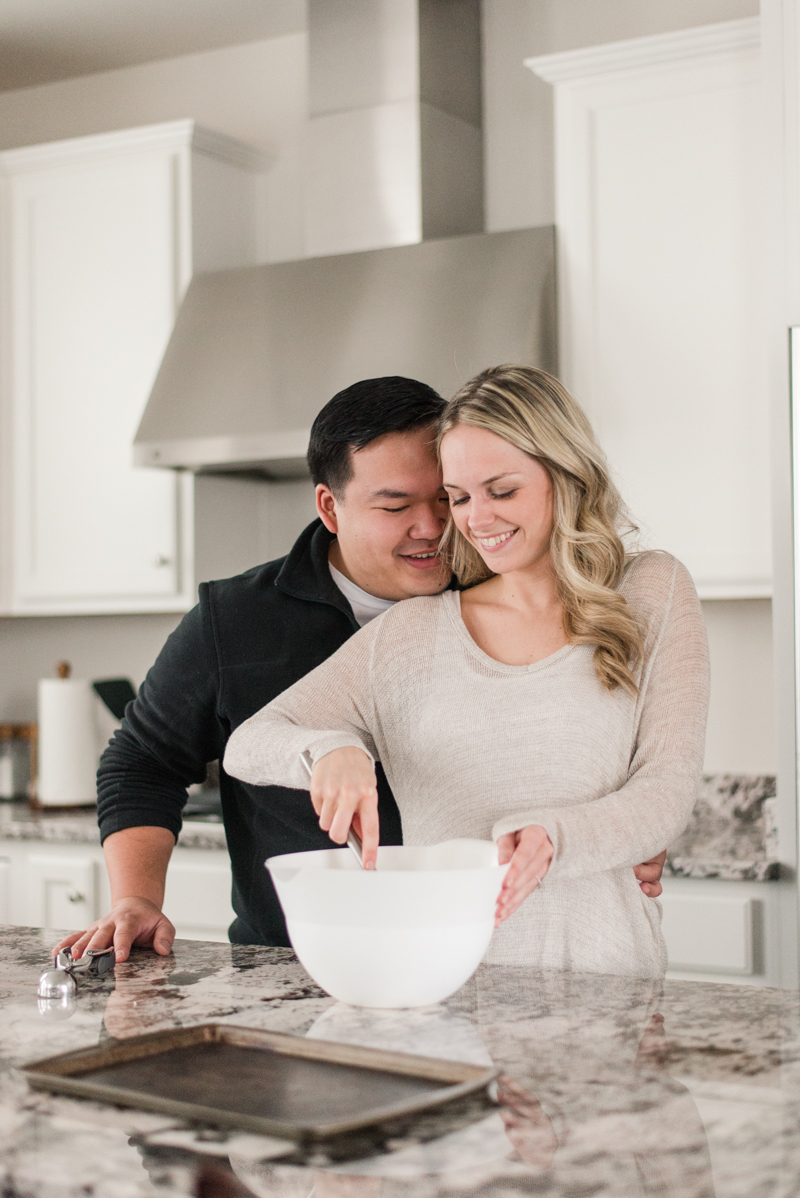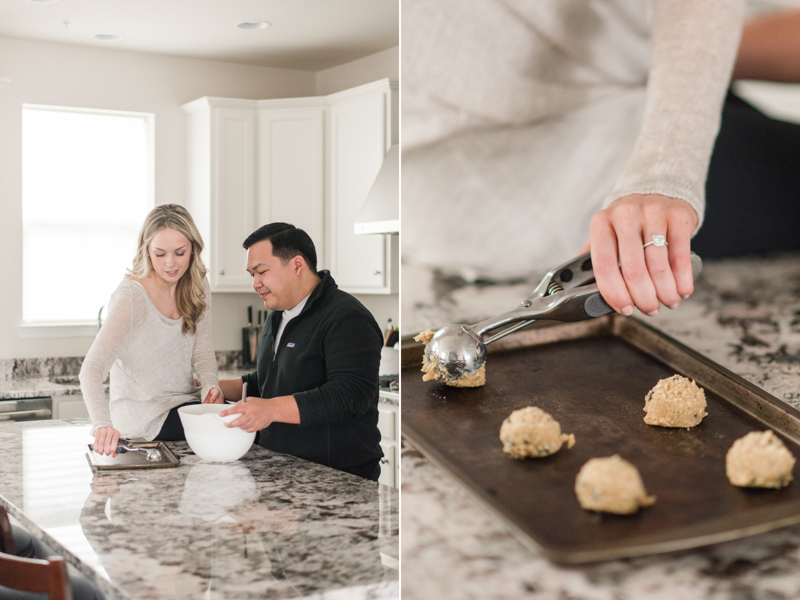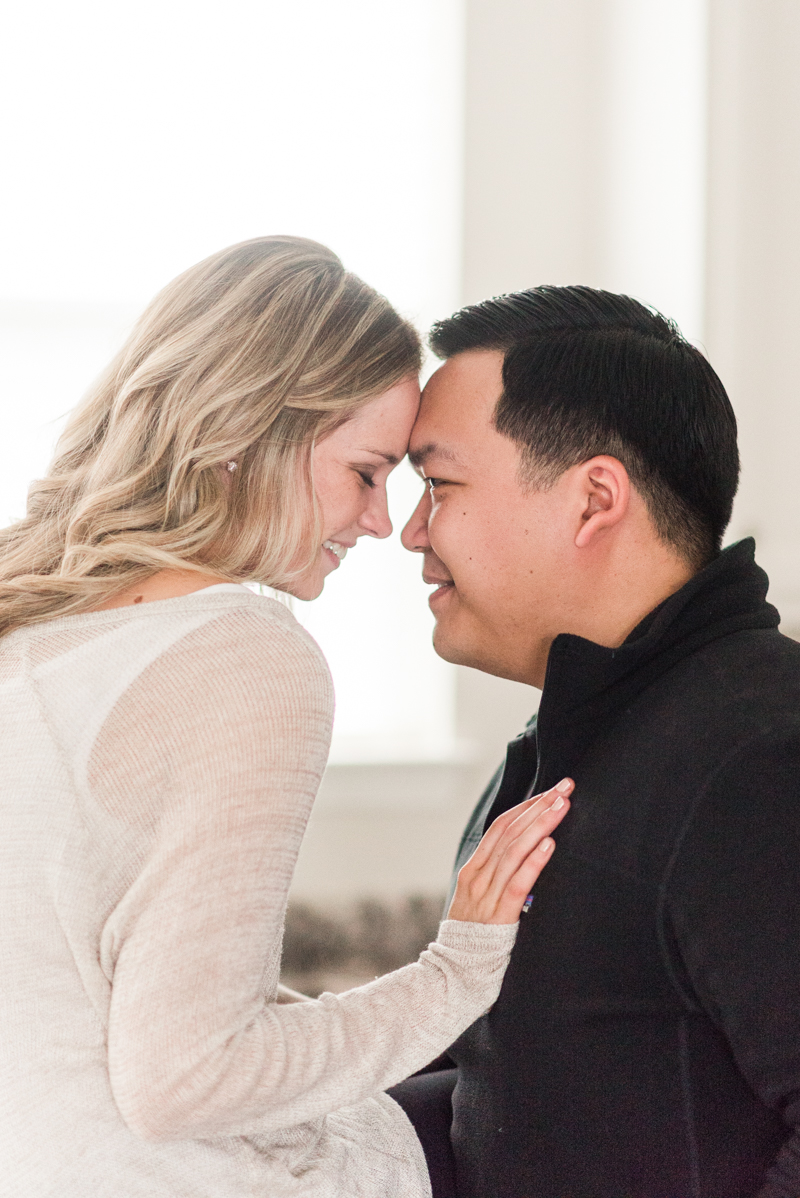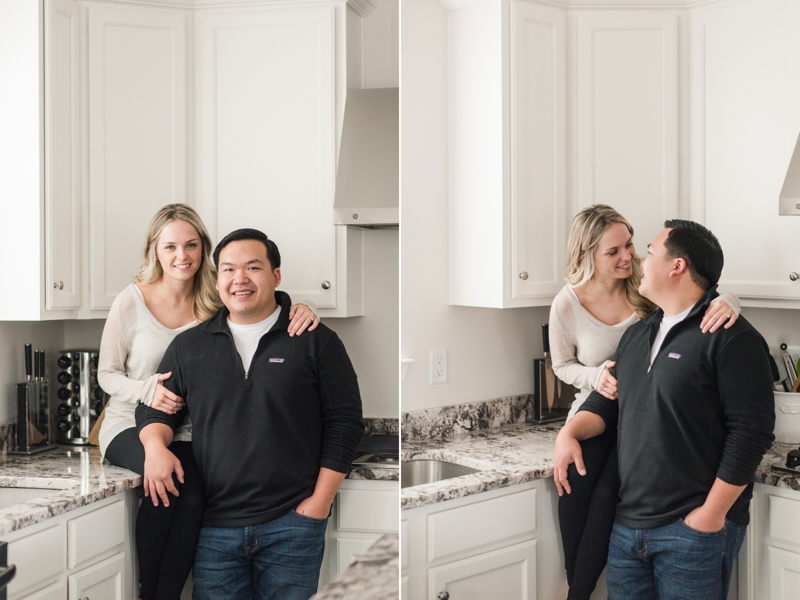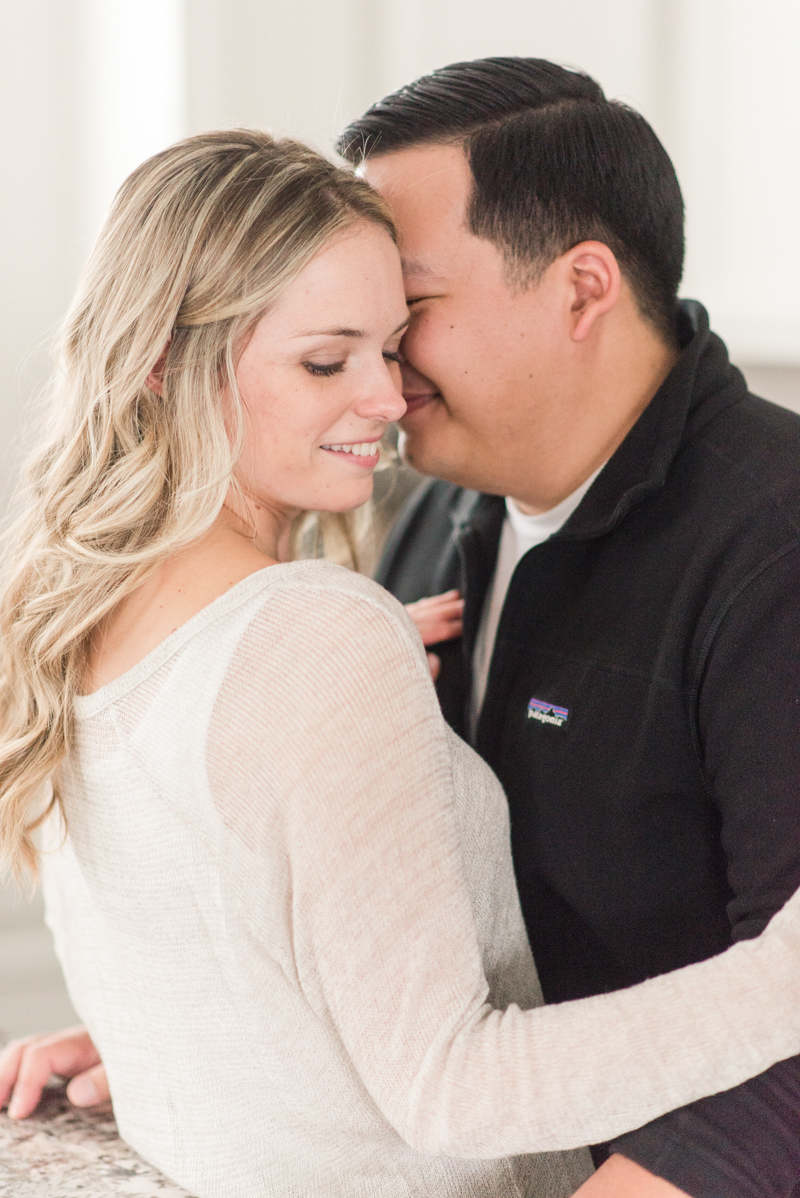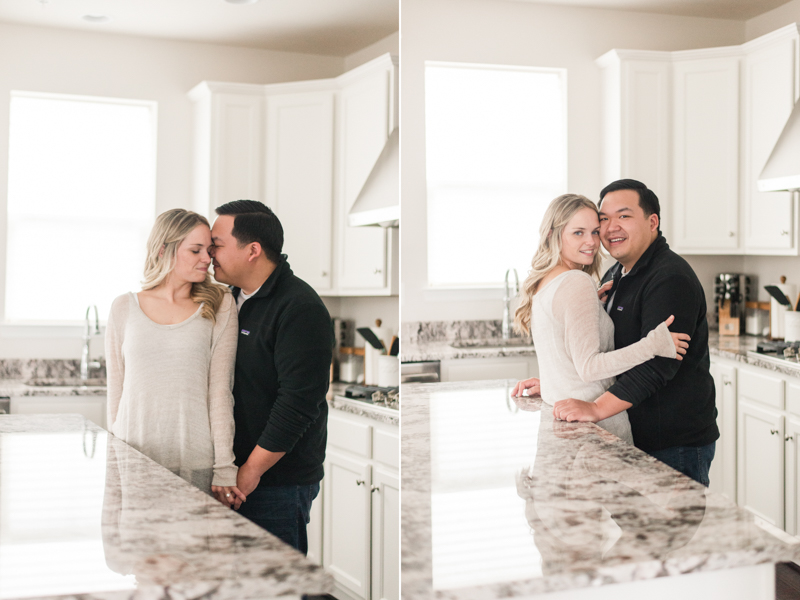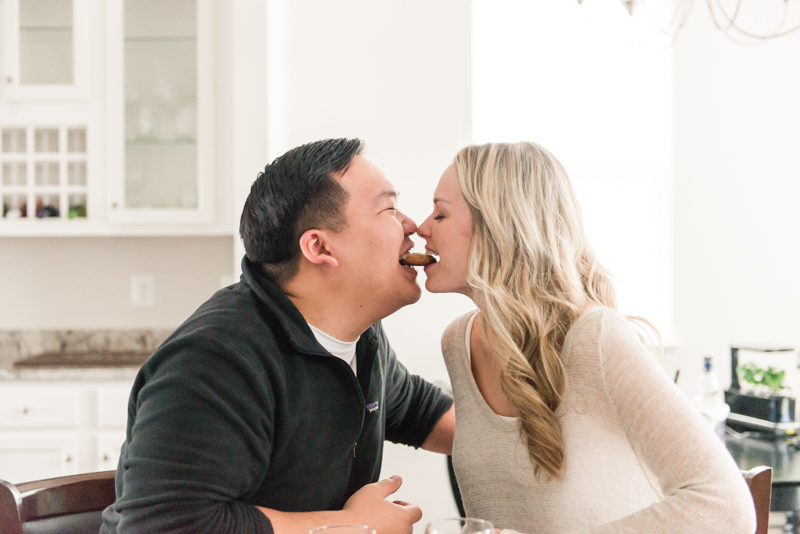 "We can Lady and the Tramp it" - Ben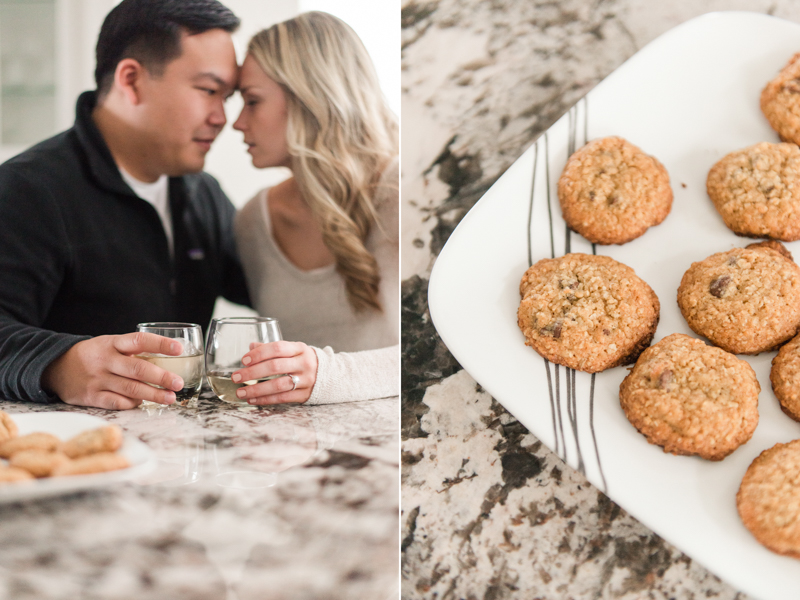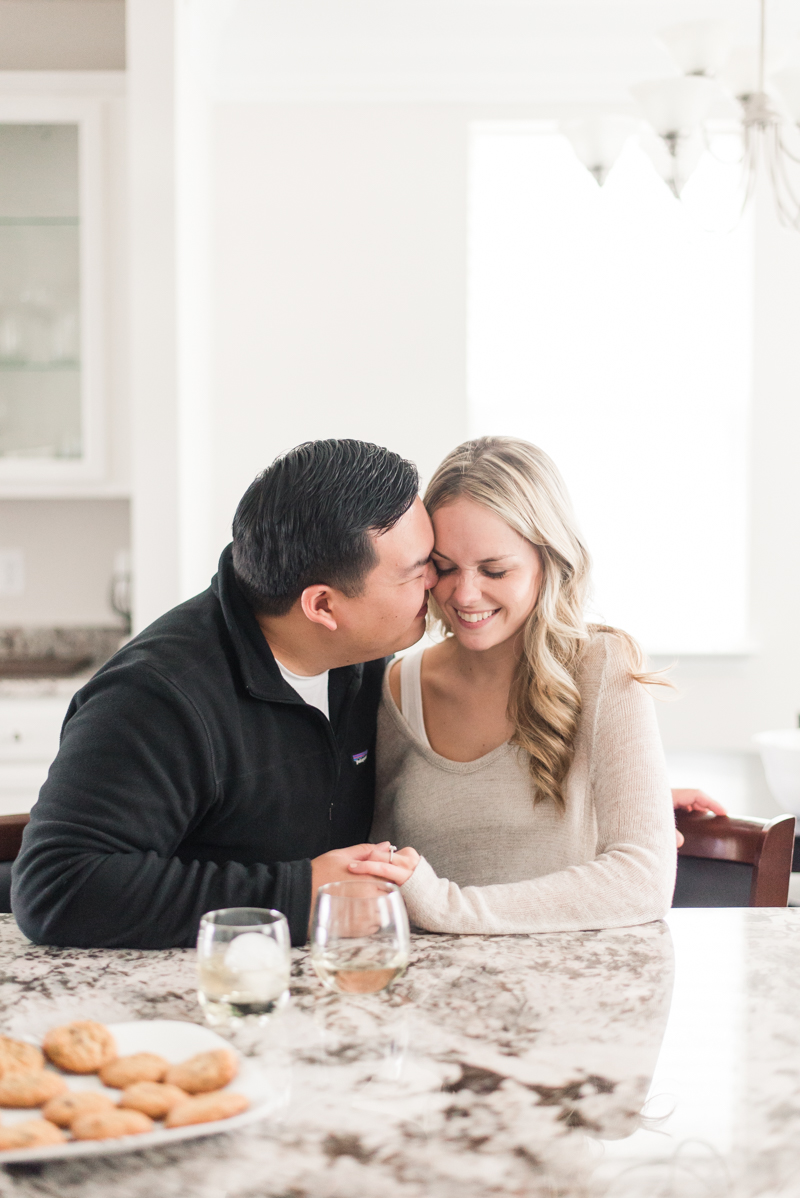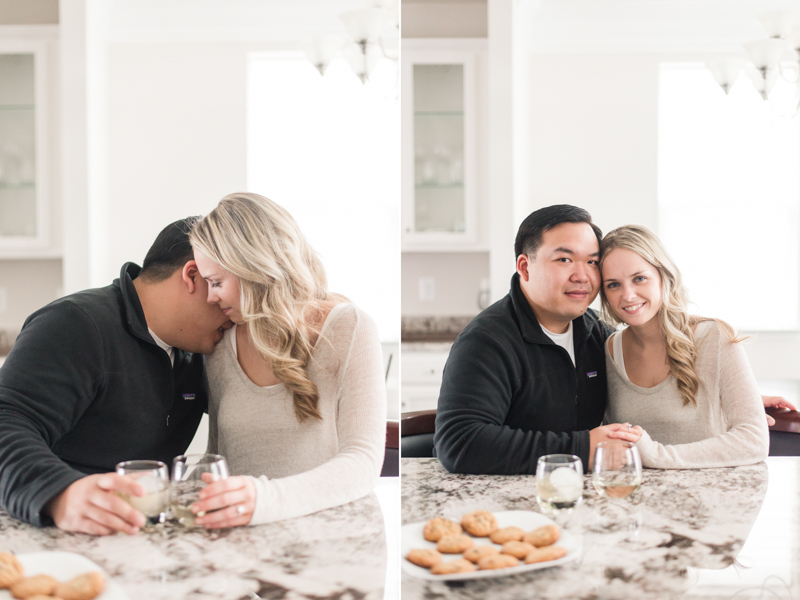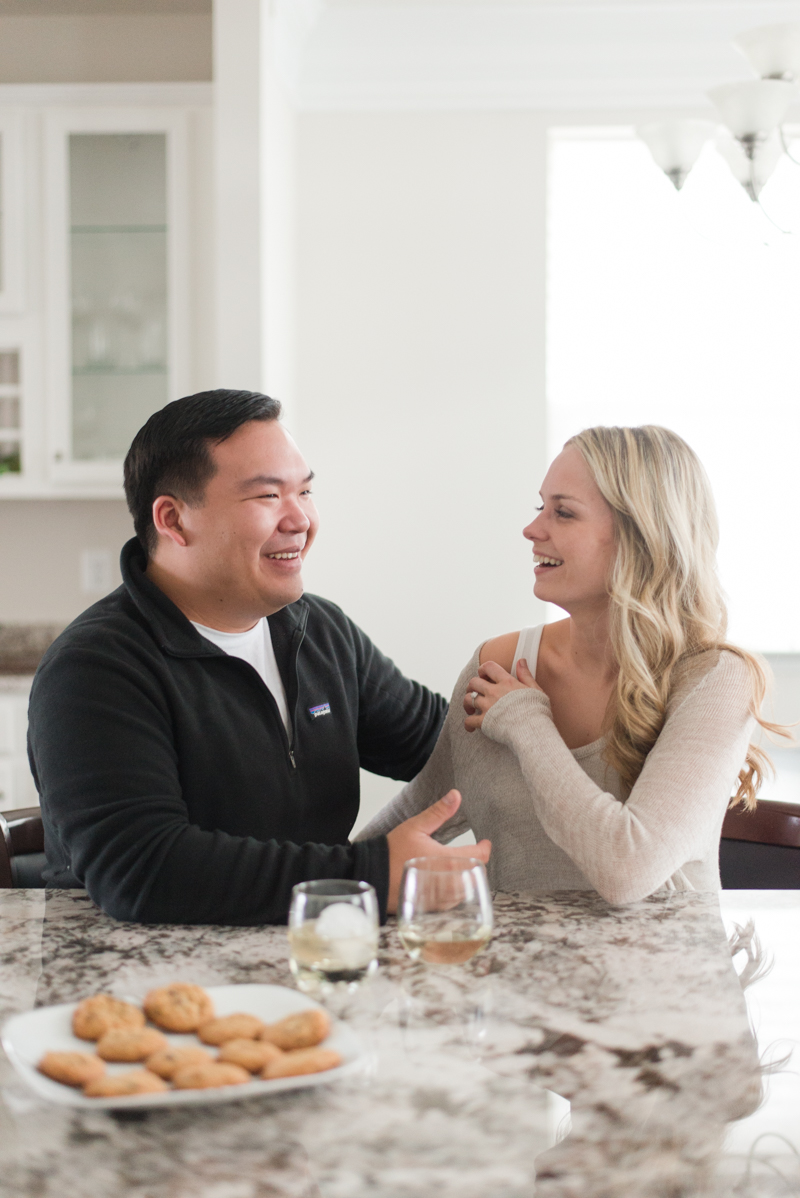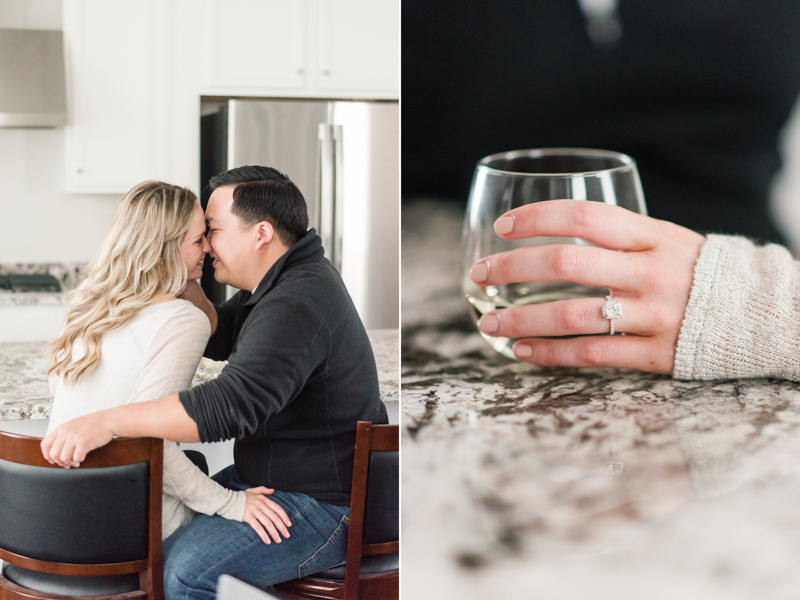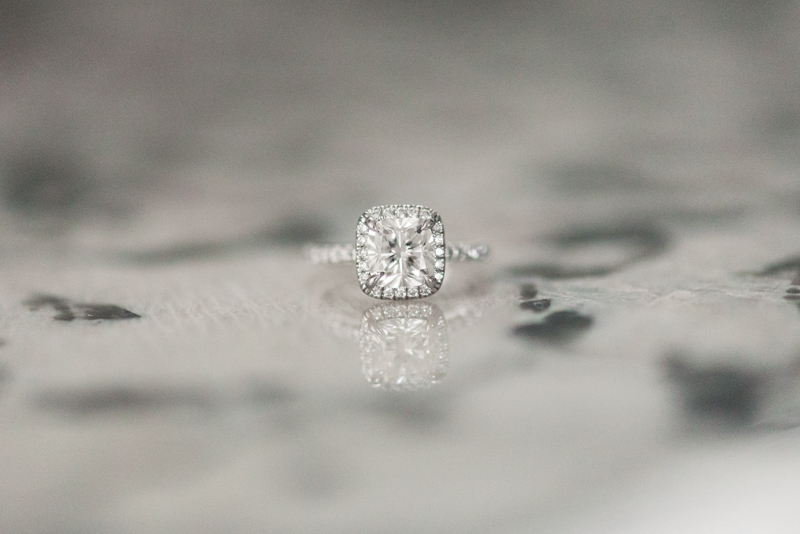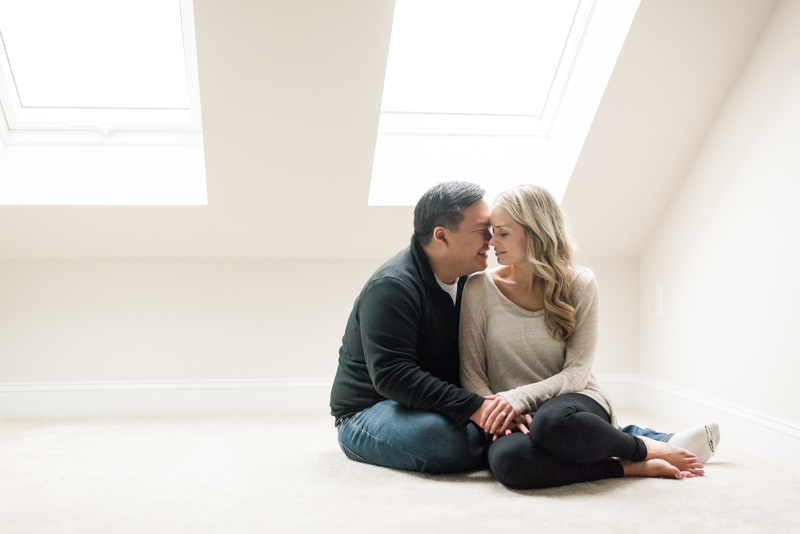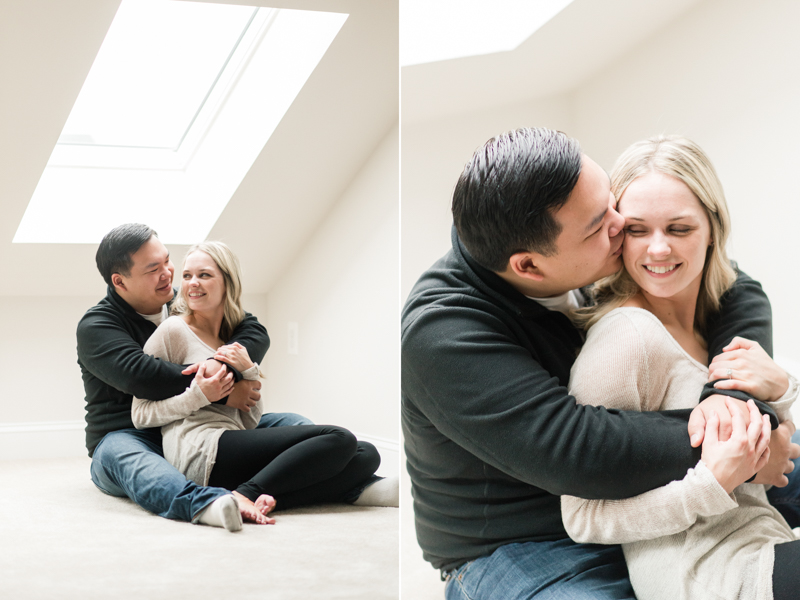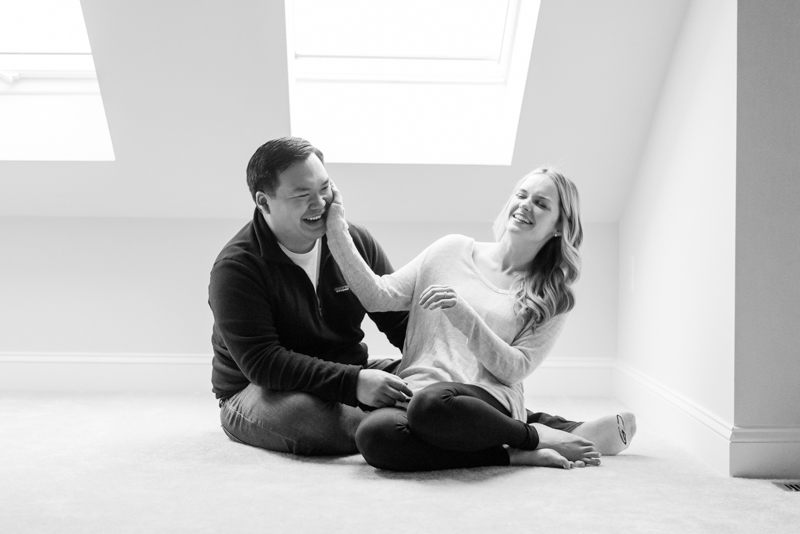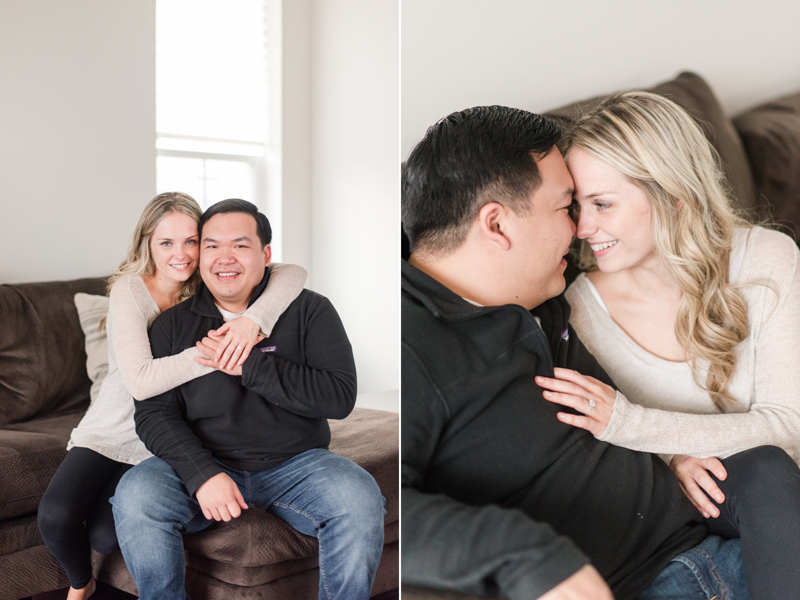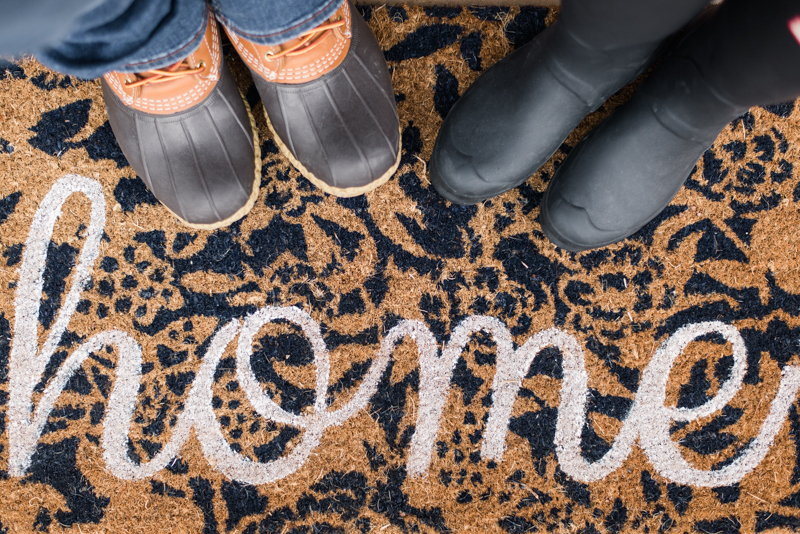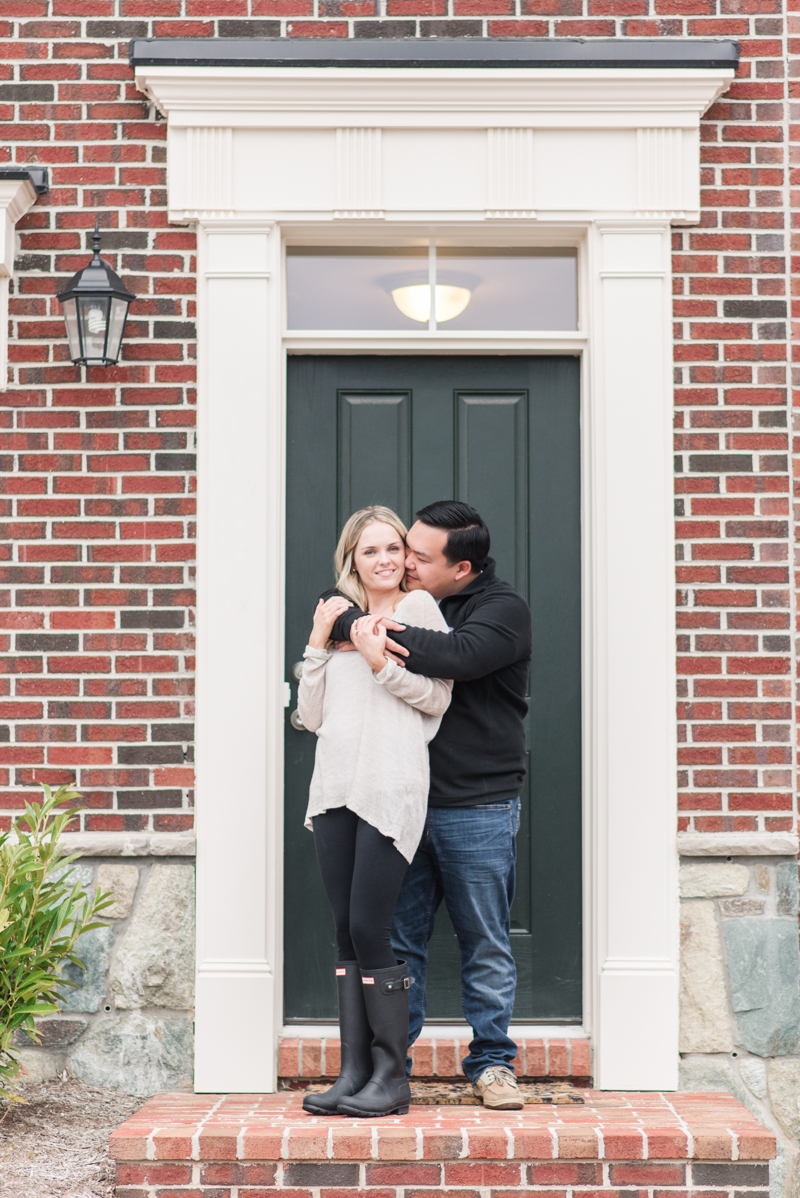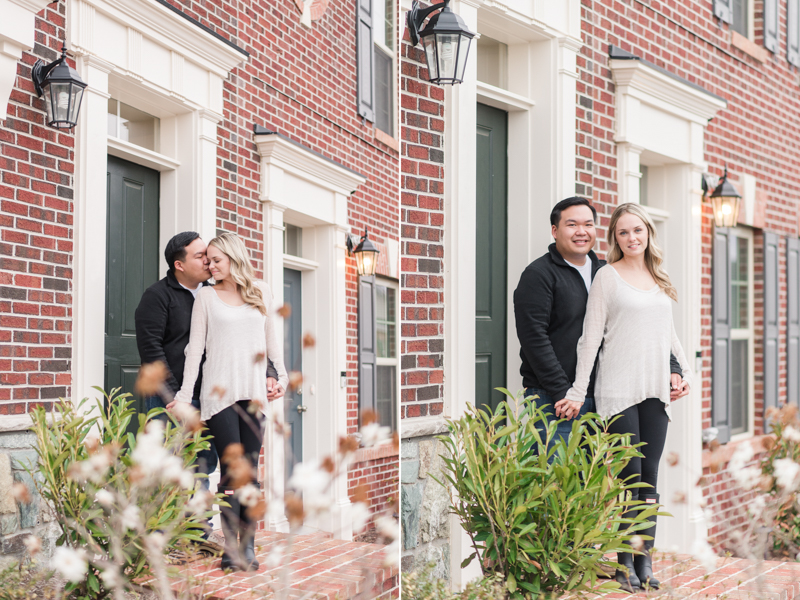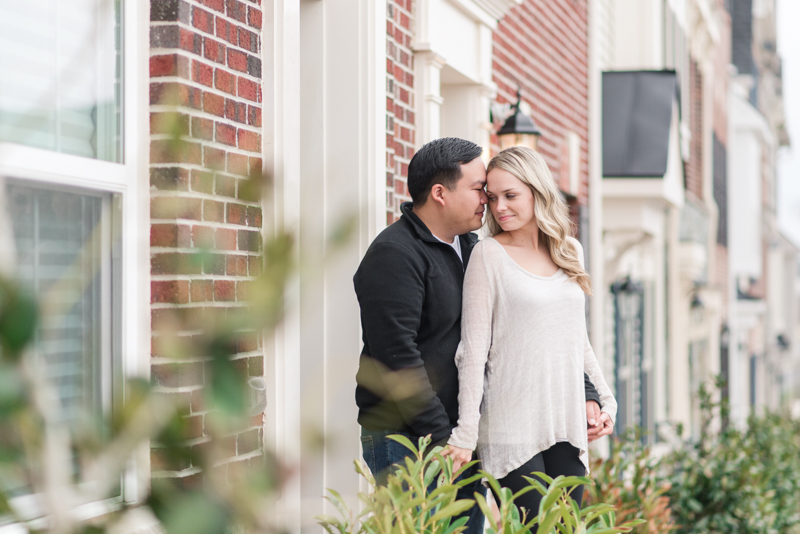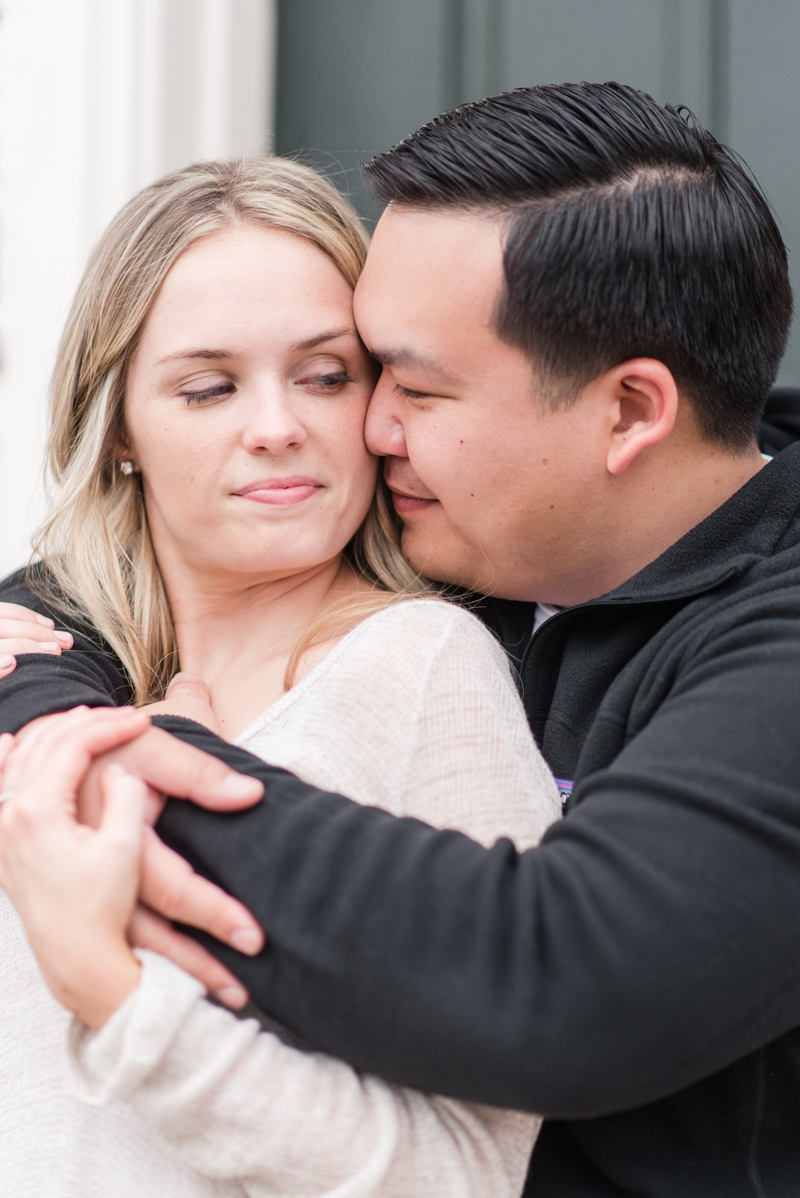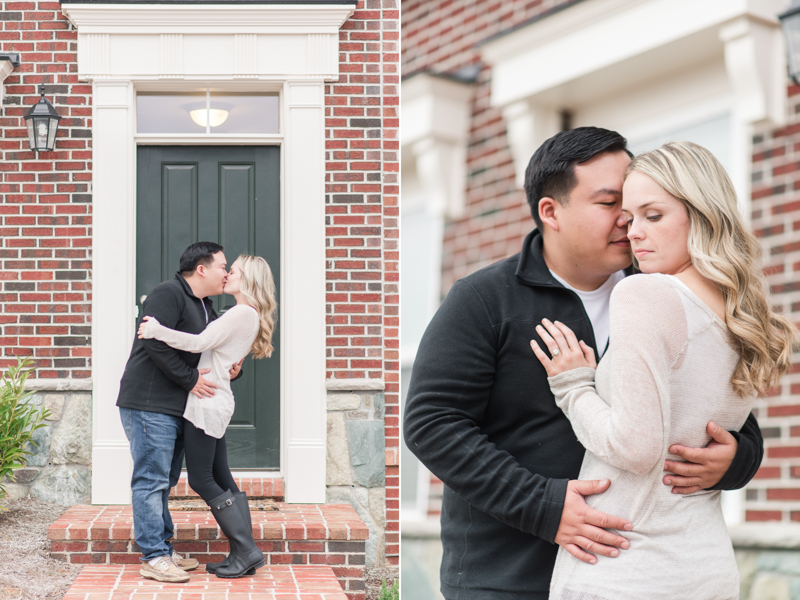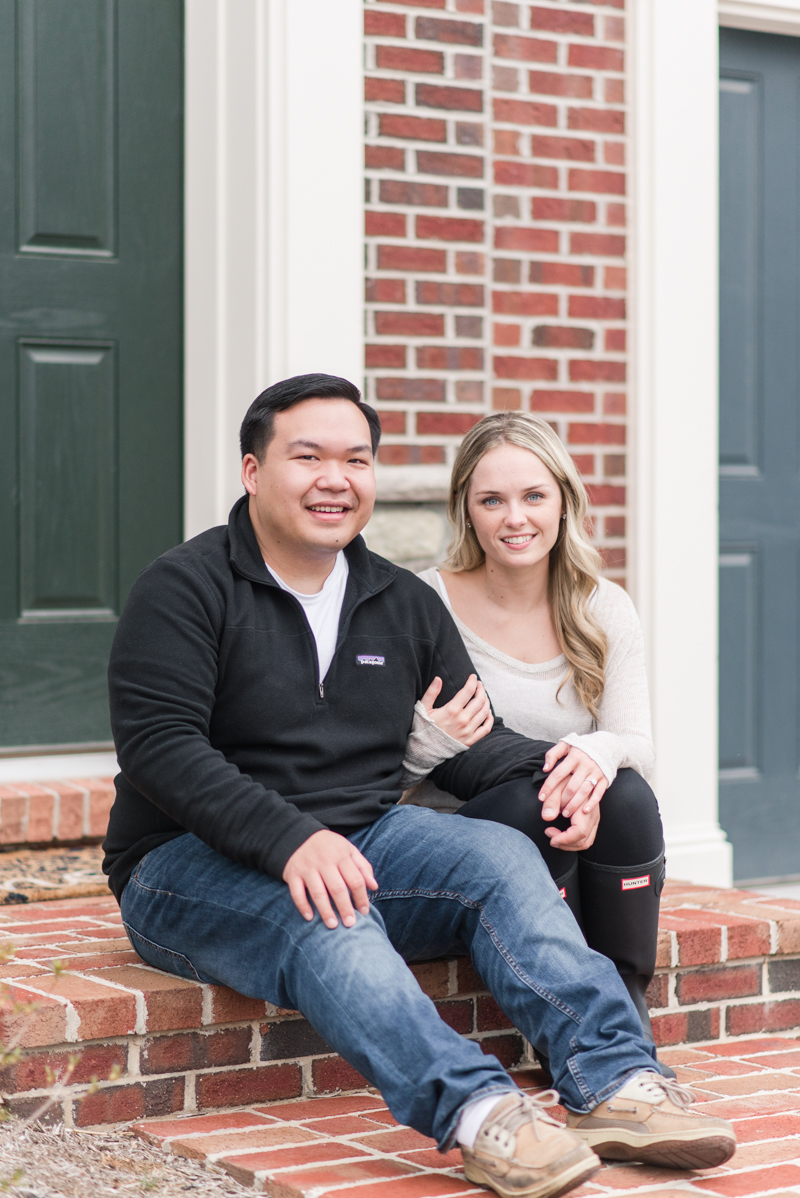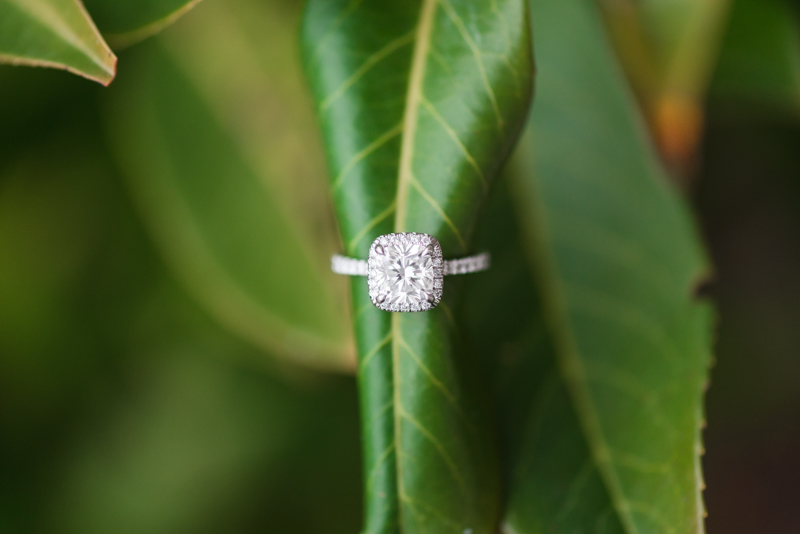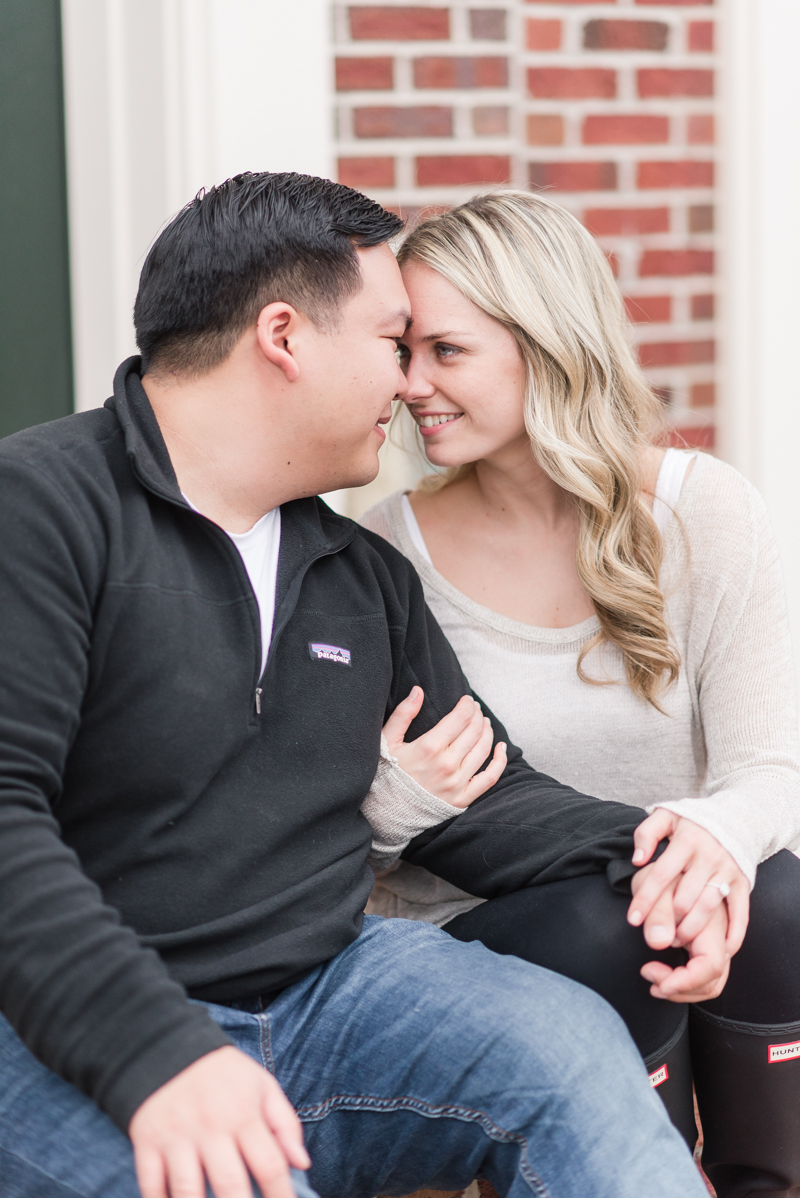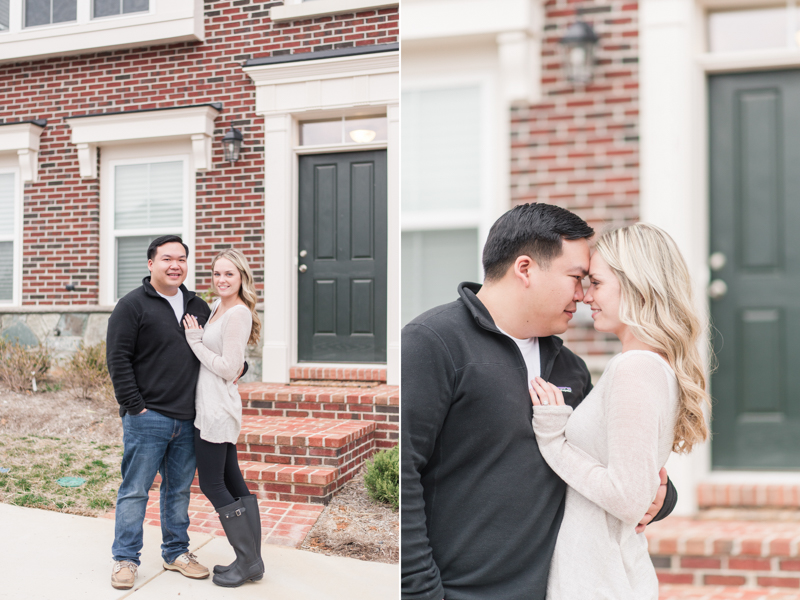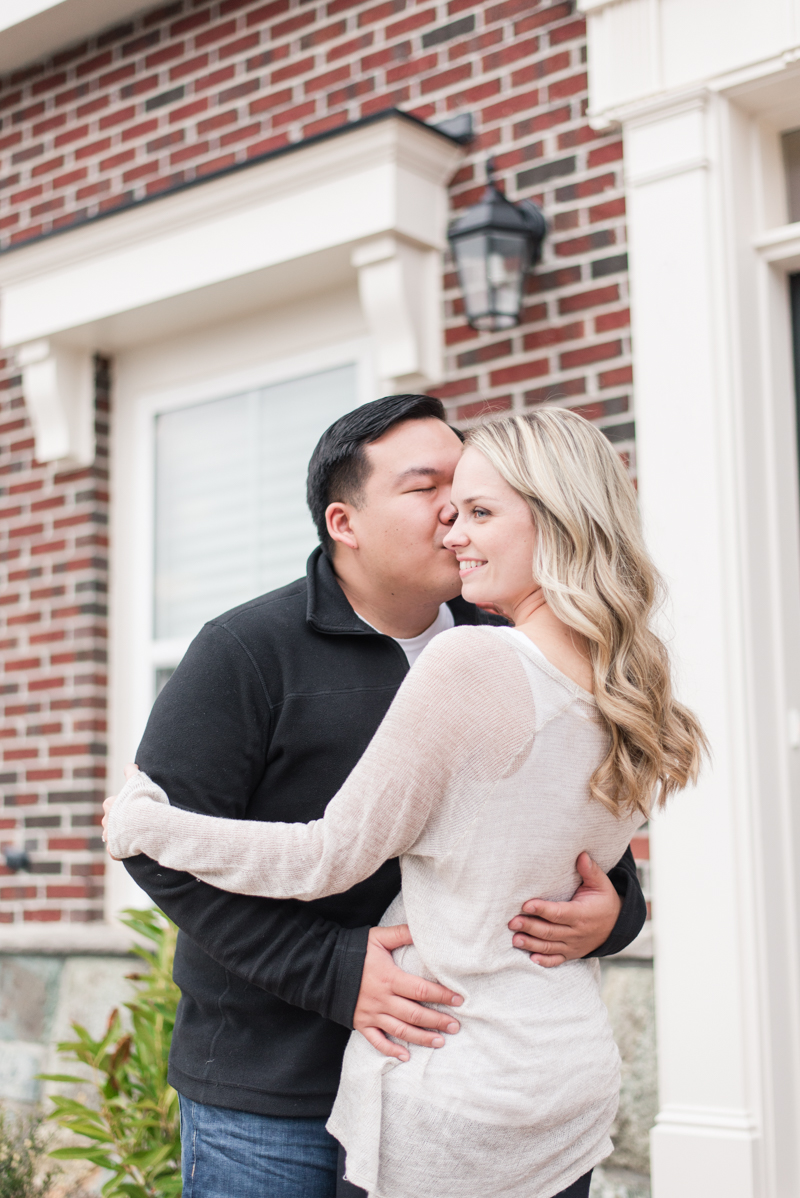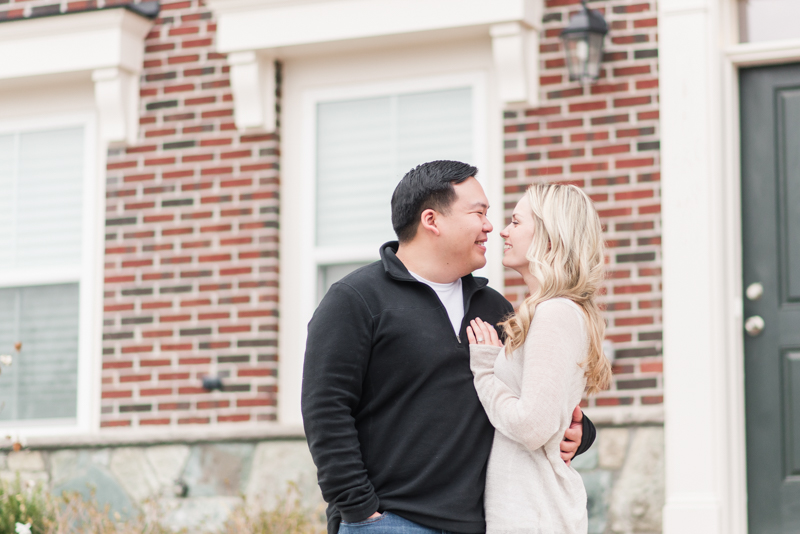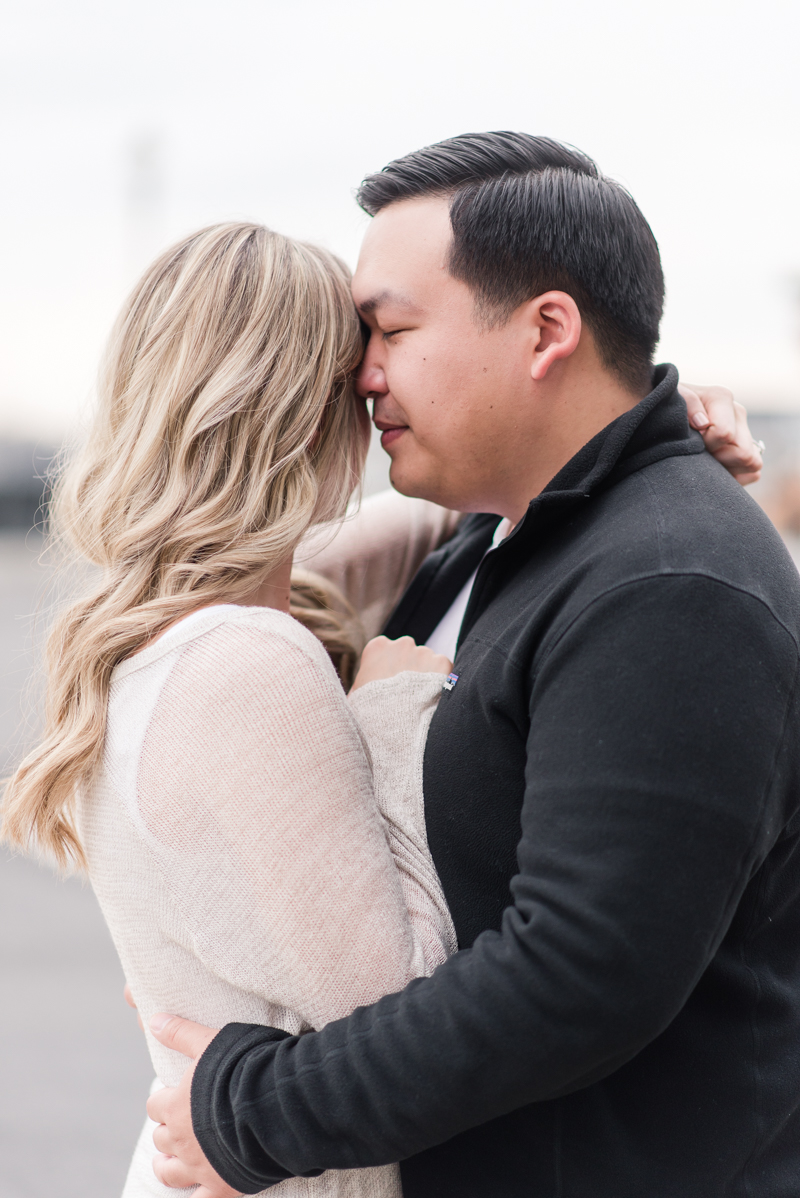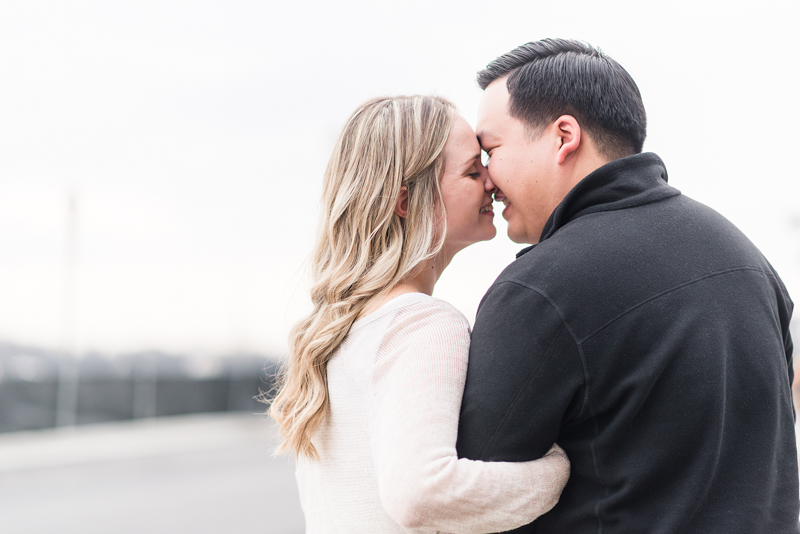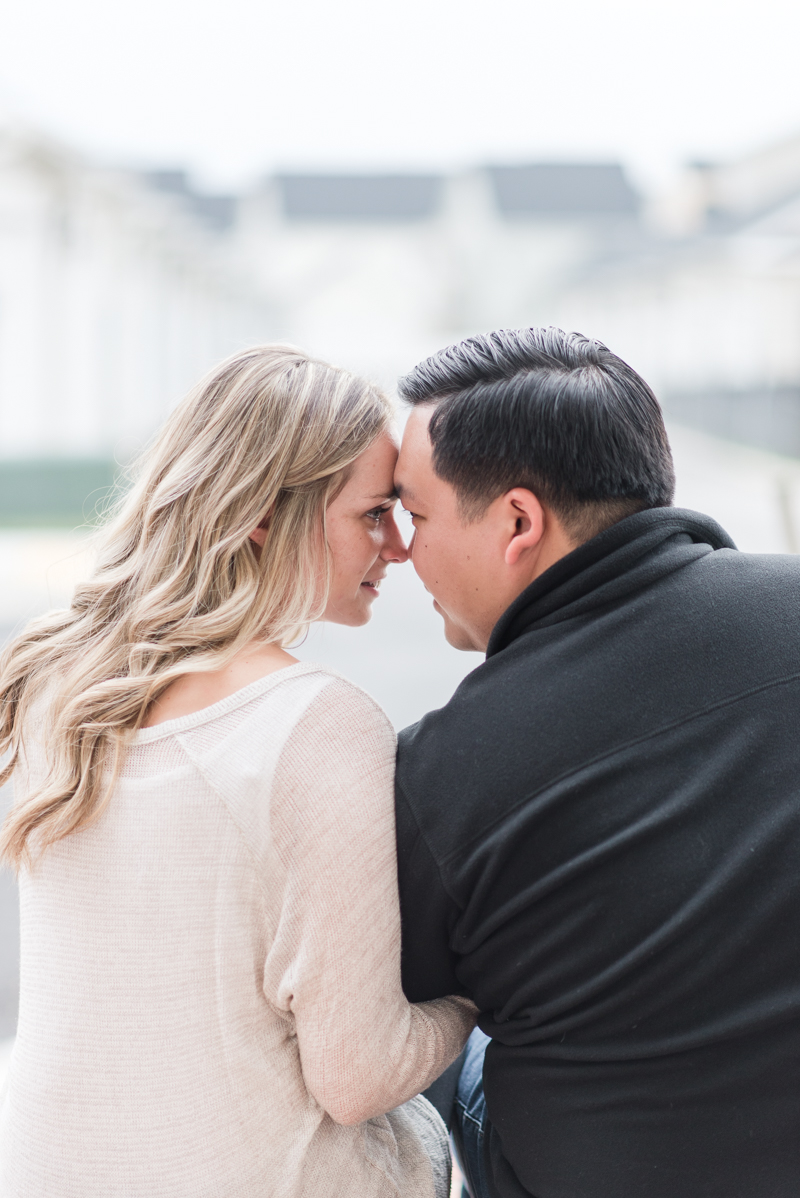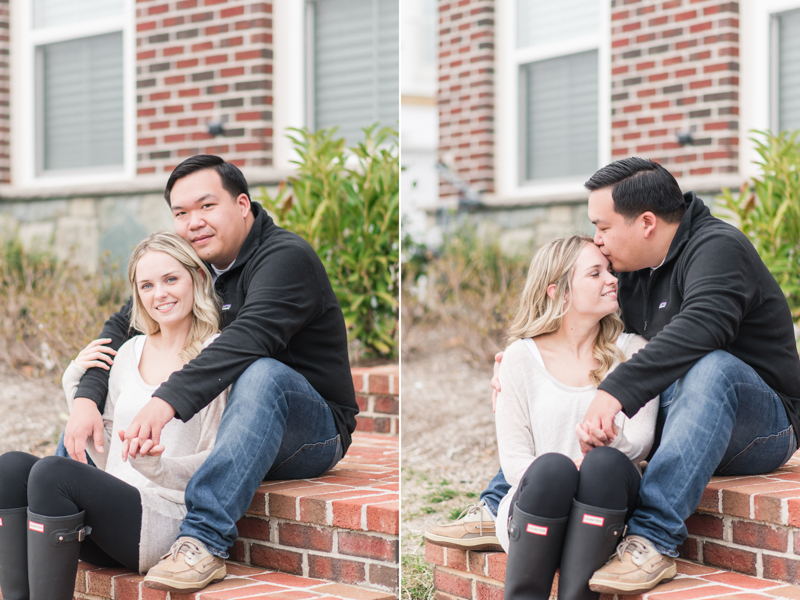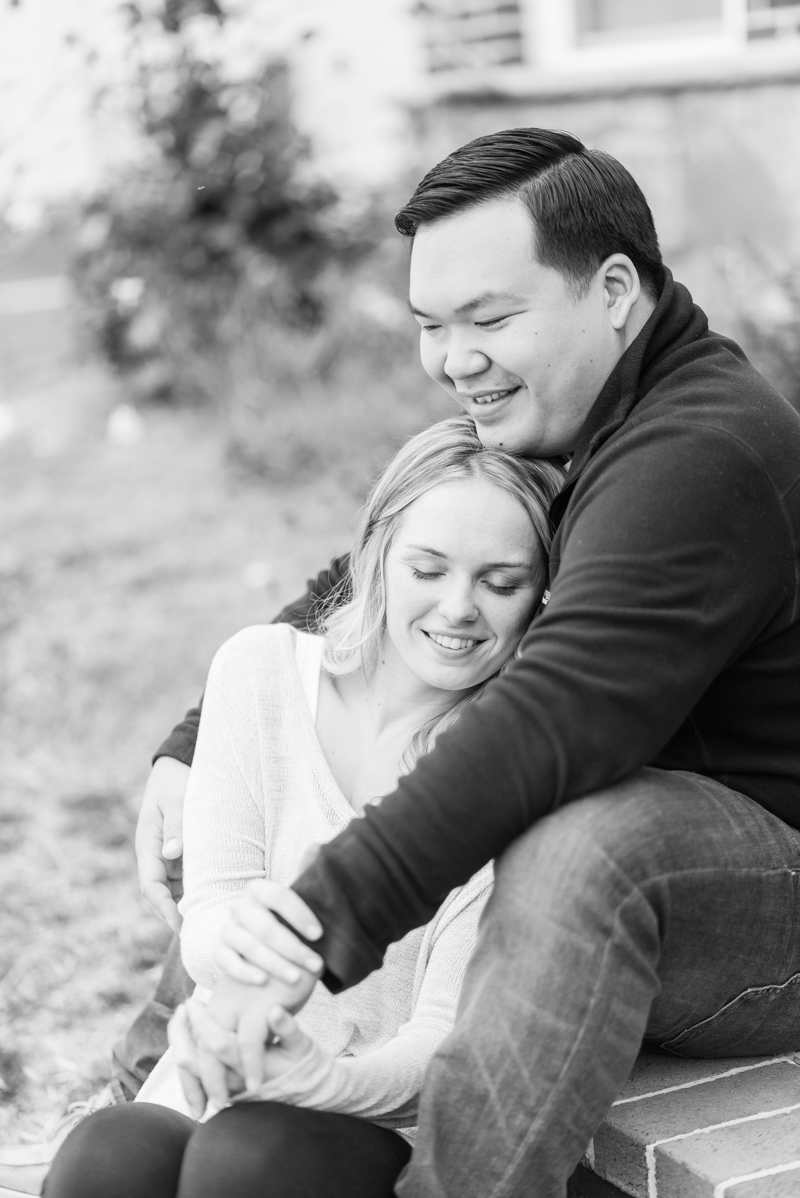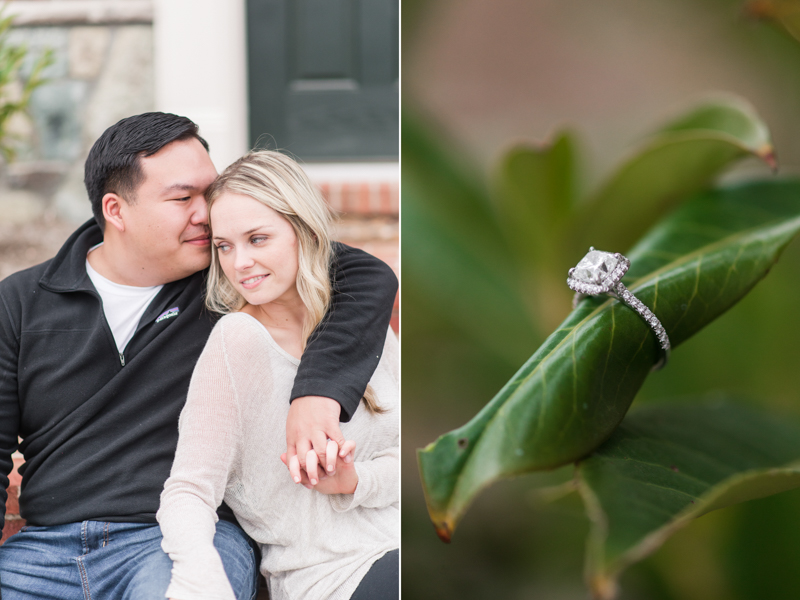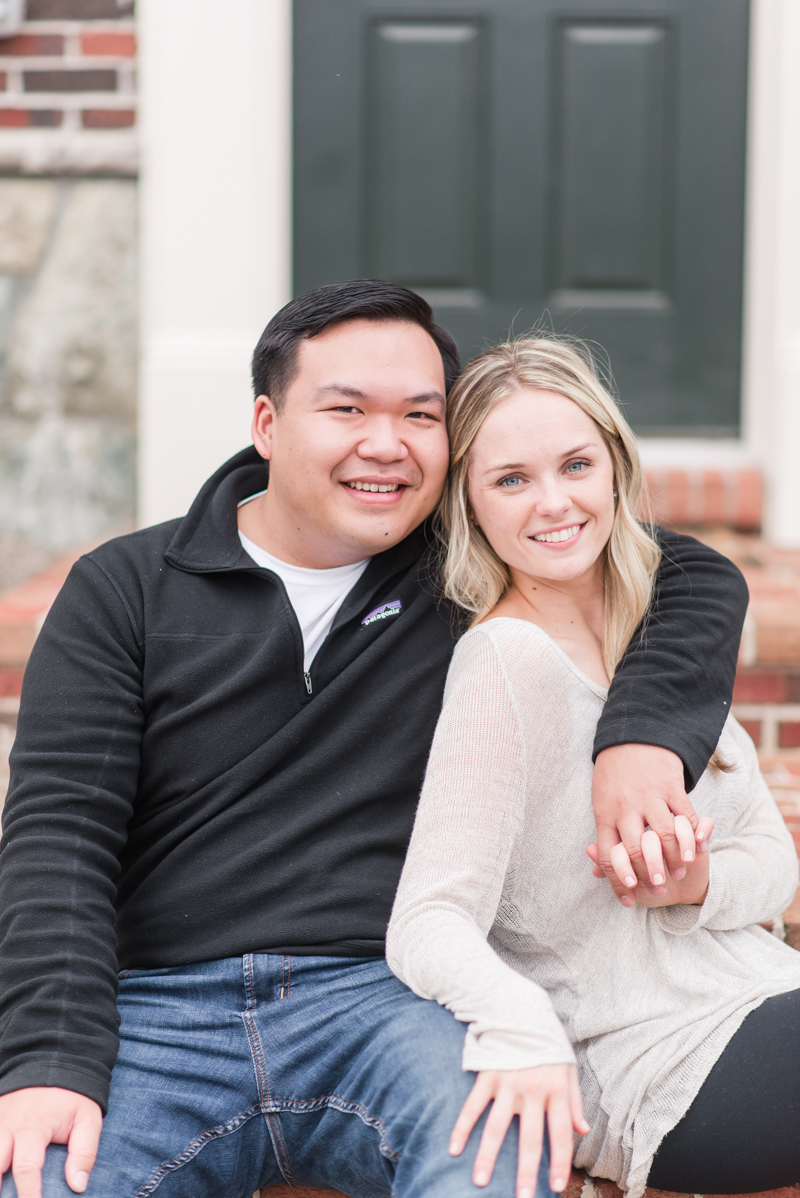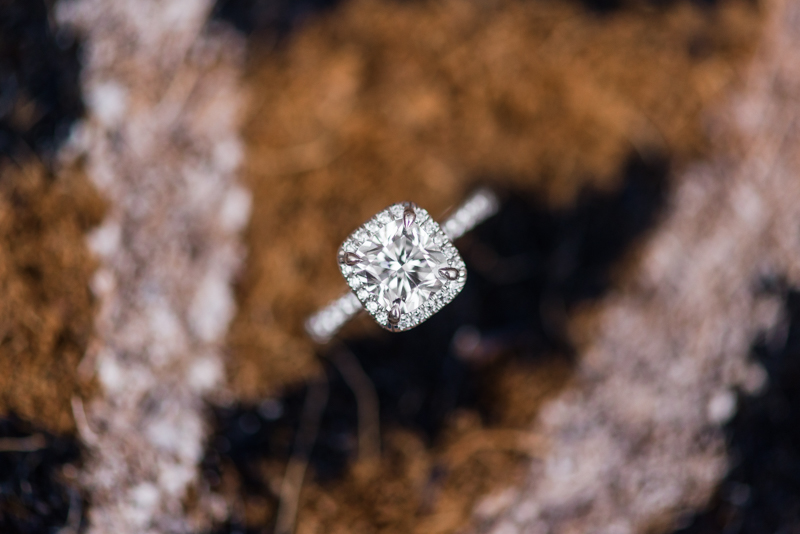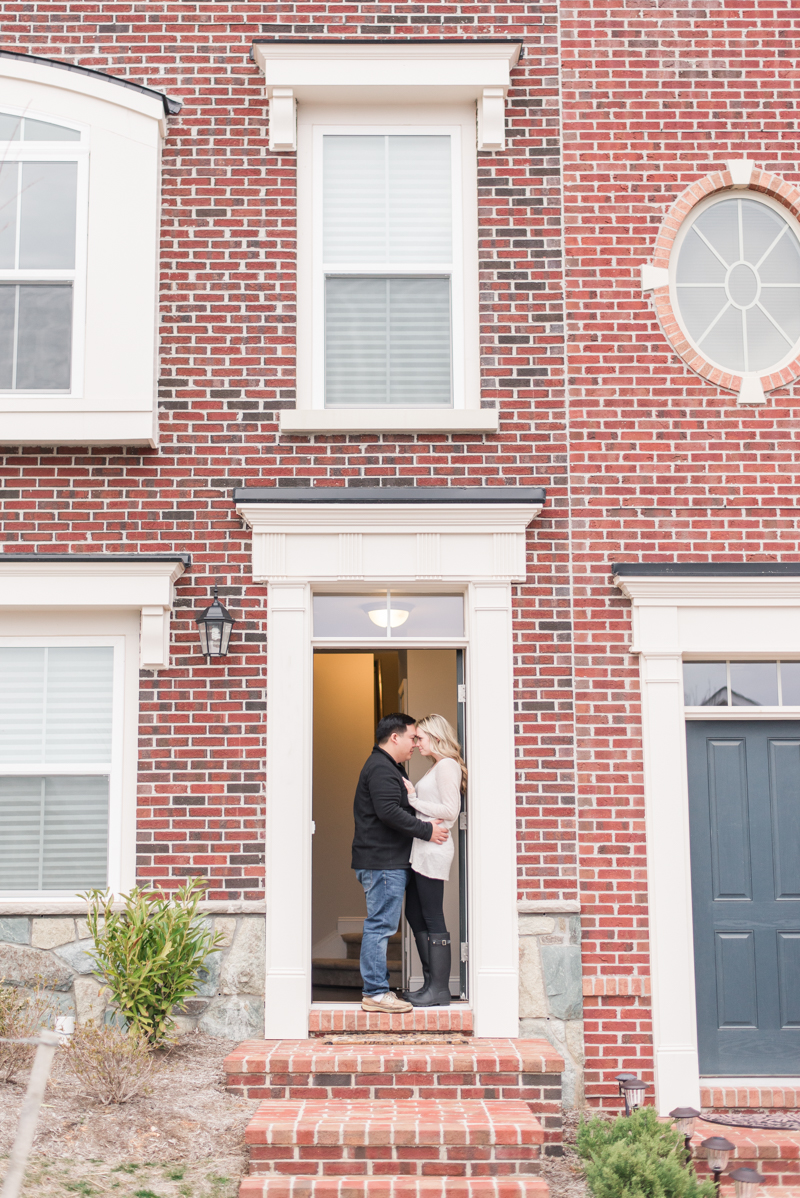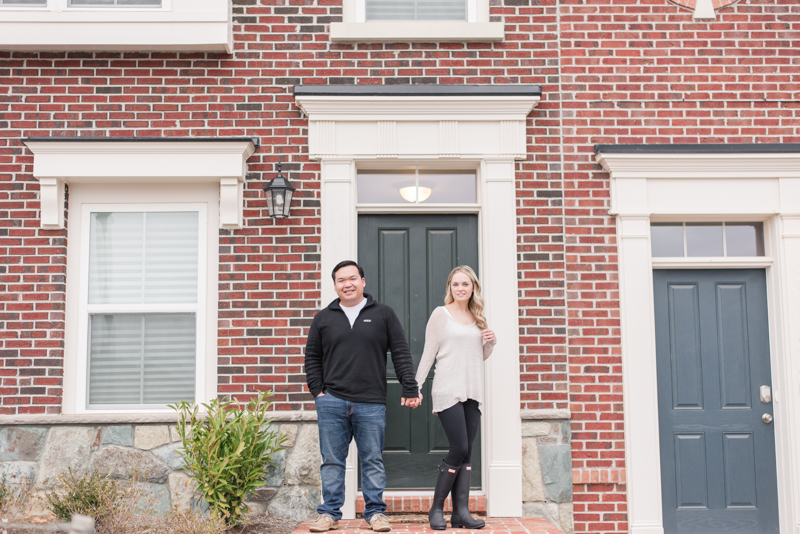 ---
---
---