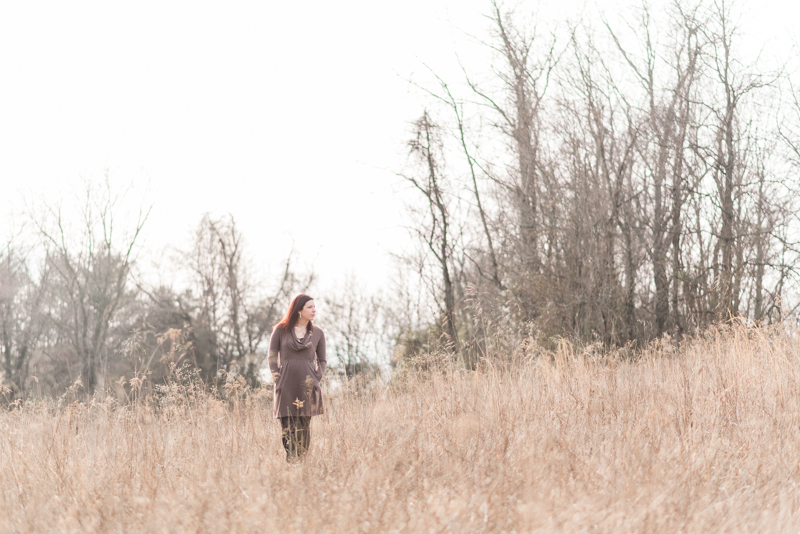 AKA Weirding Out Strangers
Shawn has been sick the past few days, and I've been feeling a little meh myself. I'm not sure if I'm getting sick or just in a funk, but I'm loading up on Vitamin C, just in case. Either way, by Tuesday, I was pretty sure that this week was a bust. Truthfully, the whole month has been a little strange. I've been feeling a smidgen at odds with my camera, and I wasn't sure how to fix it. I never thought that a fun day of shooting was what I needed until after Marlayna asked if I wanted to go to Centennial Park (which you may remember from Alexa and Eddie's engagement session or Lisa and Michael's snowy shoot). Turns out, even as a photographer, you need to have non-serious shoot days! Who would have thought?! I know that I most recently went out for the snow day, but this week's adventure was different. It was fun and exciting to be shooting portraits, but also posing for them. Now, I'm not the most confident model, but I was feelin' it on Tuesday. I finally got to unleash my years of ANTM knowledge all over Centennial Park. I'm not entirely sure if I would have made it past the pre-prelimary cycle of any modeling competitions, but I made my attempts! Sometimes it's necessary to step out of your comfort zone and just be a goofball. At the end of the evening, I think both of us were feeling a lot...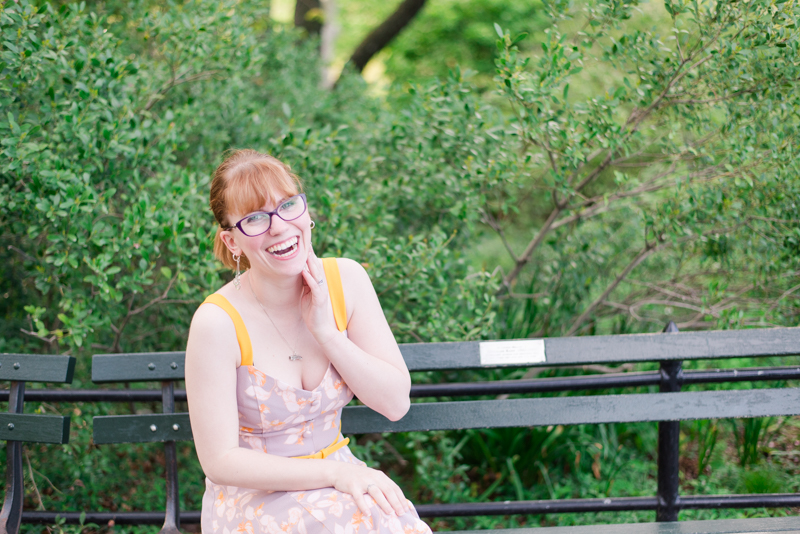 Spring Time Portraits in Central Park
What better way to spend part of your visit to New York City than having a portrait session in Central Park? I had never seen the park before (unless movies count), so I was super excited to not only adventure around with my friend, but also photograph someone in the amazing space. It is seriously a photographer's dream park since there are fancy bridges, beautiful backdrops, and blooming flowers everywhere. Every time I thought I had found the most awesome location to photograph Karen in, we would walk five steps and there would be another breath-taking area. If it wasn't so dangerous and probably illegal, I think we would have spent the entire night in the park. Apart from all of the fantastic statues and buildings, there was one place that Karen really wanted to find: Madeline Kahn's memorial bench. We started searching as soon as we entered the park, but quickly realized that every bench is a memorial bench or named after a donating family. We had a quick moment of defeat, but by some stroke of rare luck, we soon stumbled upon an empty bench that exhibits the faded plaque of the late great Madeline Kahn. It was pretty cool how we both felt this invisible guide to the area :). I think the best part for Karen, though was seeing The Nanny's establishing shot house and getting some very pretty photos in front of it. A lady who lives across the street even came over and...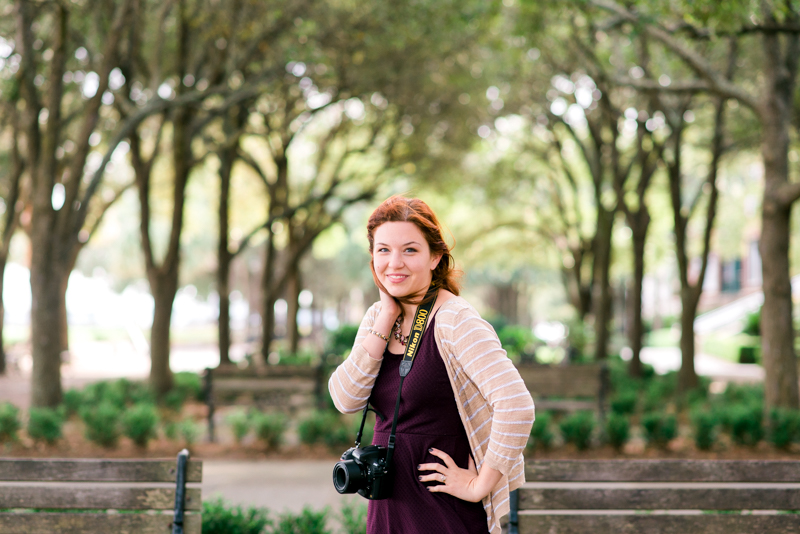 Fun in a City Rich with History
Taking it back to Charleston! Last month I posted about my adventures in South Carolina for the Creative at Heart Conference. It was an amazing time learning more about running my business and how to appeal to new friends (and spoil the friends I already have ;P). What wasn't seen in that blog, though, was that fellow photo-friend, Marlayna (www.marlaynaphotography.com), and I had a little portrait session around this AH-mazing city! Charleston has so much to offer in terms of backdrops and perfect lighting. We spent about 30 minutes getting knocked around by the wind just so we could photograph the sun peeking through the trees. A truer #photographerproblems has never been spoken until just now, haha. The level of fun that we had while practicing our "posing" was hysterical. We both have plenty of goofball photos of each other to last a lifetime. I'm so happy to have spent a great day in a beautiful city that offered so much to us as photographers. It was even better that I got to spend it with a wonderful friend who is just as obsessed with buildings, trees, and sunlight as I am, haha! :D ______________________________________________________________________________ Lols SUNNY TREE! ...