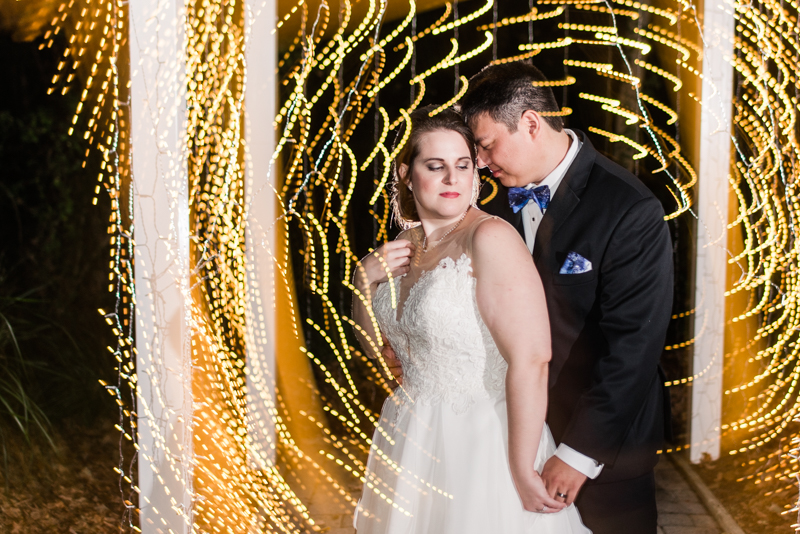 Brittany & Dan
I'm blown away by the celestial greatness that is Brittany and Dan's wedding. Seriously, they had the most unique vision for their day, and they rocked it. This was our first time at the Historic Savage Mill Manor, and it could not have been a better introduction. Everything about this venue is perfect. There's a handsome groom suite, a gorgeous ceremony backdrop, and classic great room for the reception. It offers everything a couple needs all within the walls of the manor.  Now, I'm not gonna lie, I was nervous leading up to Britt and Dan's day. Their ceremony was going to be at night, and that was a first for us! We've done portraits at night, but never a whole ceremony. It was hard for me to visualize how it'd all work, and I must have practiced different light setups 100 times. Walking into the Manor, though, the most incredible feeling came over me. I was ready to push myself creatively and embrace the uniqueness. Oh, and Shawn was cool as a cucumber, per usual :P. This wedding worked so friggin' well. Their entire evening was incredibly celestial, from the ceremony under the stars to the constellation seating chart. Brittany even gifted her bridesmaids with necklaces that represented their zodiac symbols. Everything just clicked for this wedding. Brittany and Dan's didn't overwhelm with their details, and they didn't underwhelm them either. It was truly an (inter)stellar night! By far, my favorite part of the evening was the ceremony...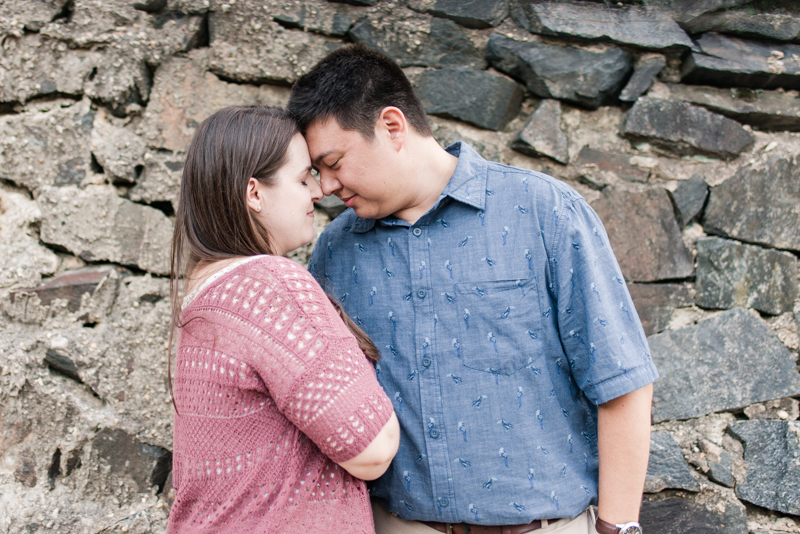 Brittany & Dan
The thing I love about living in Maryland is that there is no shortage of great backdrops. We have mountains, we have fields, and we have Historic Savage Mill. The most perfect little place for an evening engagement session. There are trails close by, a gorgeous bridge, and cute buildings! Does it get any better? For Dan and Brittany's engagement session, they really wanted to include the historic area. They'll be getting married in just over a month very close to Savage Mill, but their schedule will be a little full that day. They didn't want to miss the opportunity to shoot by all the amazing buildings, so they opted to do their engagement there! Truly the best of both worlds.  Now, I don't think any of us expected the bridge to be closed. Kind of a bummer; however, it gave us the chance to explore the area more. I've never leapt over giant logs and limbo'd under caution tape with a couple before. First time for everything, though, right? Haha! There really is so much to see and do in the area. I'm so happy that Brittany and Dan were up for the adventure! Hanging out with these two for the evening was so great. We got to have a ton of fun, both in our wandering Savage Mill and photographing. Shawn and I have been playing around with some different shooting techniques, and Brittany and Dan were receptive of that. There's nothing better than us cheering on...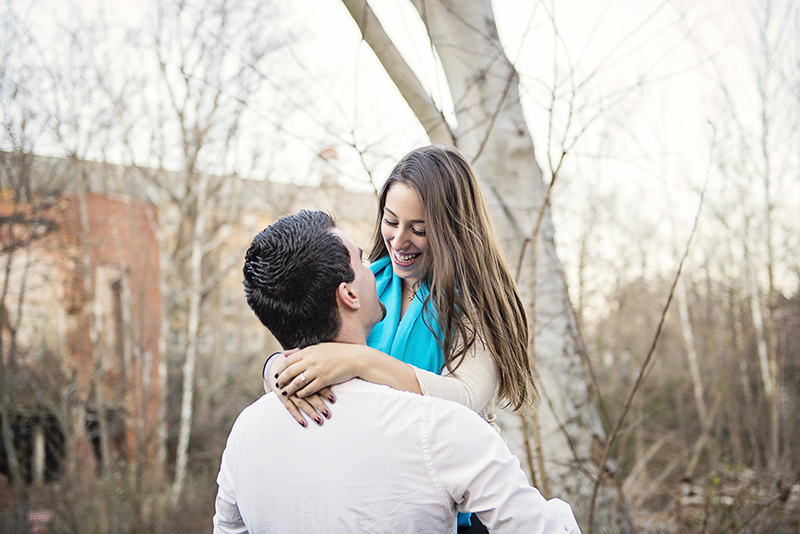 Historic Couples Session in Savage Mill
Fall was still hanging on in the beginning of December! For Ashley and Justin's session, we went out to Savage Mill. I had never had a shoot out there, and when we arrived, I was amazed at all of the fun and cute places. It is seriously a little bit of everything, all rolled into a dollop of a town. I had a plan to start by the bridge, just so they could get comfy with the camera. But they didn't need any warming up, and slipped into the model behavior right off the bat. I've been so lucky with my couples; they all seem to be well versed with posing :P! I actually have a lot of outtakes from this shoot since they were both adorable goof-balls with one another! When we finished with the Mill part, we started wandering around the little river area that went under the bridge. It is a very cool area, and a lot of my favorite shots came from this stretch of river. There were no distractions of cars or people. Just Ashley and Justin being close and lovey :). It's easy to see the love that these two have for one another, and I'm really looking forward to sharing these images! ______________________________________________________________________________ ...