Hannah & Terry, Emory Grove
A Wedding Full of Heart
Everyone has heard that it's good luck to have rain on your wedding day; with that in mind, Hannah and Terry will have the luckiest marriage ever.
The venue for Hannah and Terry's wedding is a gorgeous historic hotel called Emory Grove. It is surrounded by lush green trees and colorful little cabins. Because their engagement session had taken place at Emory Grove, I already had an idea of the beauty surrounding the area. When Shawn and I first arrived, it didn't look like the rain was going to let up, but as soon as Hannah and Terry said "I do" their luck kicked in and the down-pour ceased. Needless to say, I was ecstatic that we were able to explore without having to bother with umbrellas. Not only did Hannah and Terry choose a breathtaking location, but they found the most uniquely fun vendors. From the meals being supplied by food trucks to The Loop band getting everyone on the dance floor -- the entire day was mind blowing.
There are tons of things about weddings that I absolutely love. One of the major things, though, is the incredible families that make the day possible. Hannah and Terry are surrounded by an absolutely amazing support system and it was easy to see how these two individuals became such a strong and loving couple. At certain points during the day, I had to step back and simply enjoy the precious moments shared between not only Hannah and Terry, but their parents, their siblings, and all of their guests. Right before the band wrapped up their set list, Hannah and Terry's friends and family hoisted them both into the air for some (sophisticated) crowd surfing and enthusiastic cheering. It was really special to be apart of this day and to get to know Hannah and Terry. Meeting all of their wonderful loved ones just solidified that they are going to have the best life ever!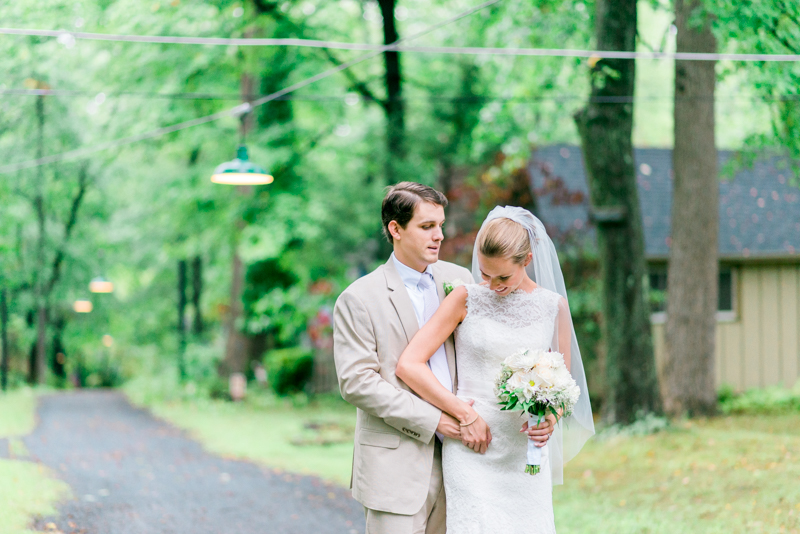 ______________________________________________________________________________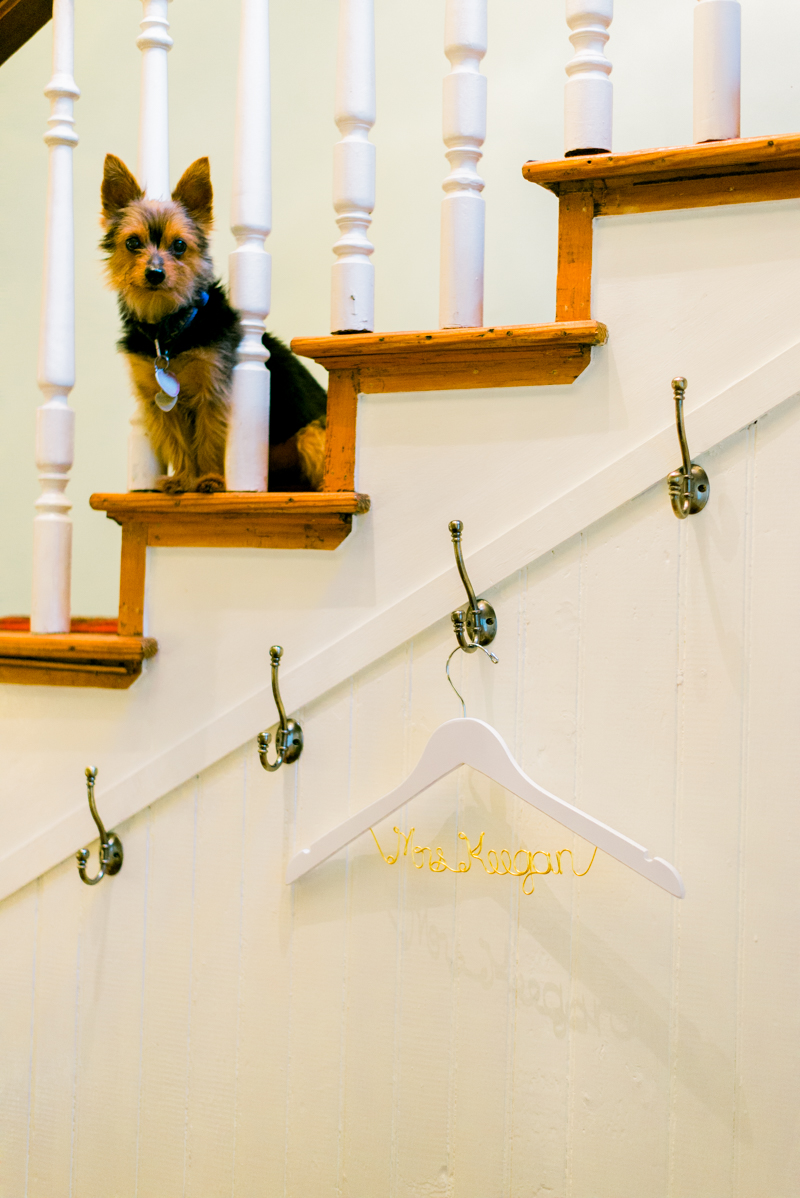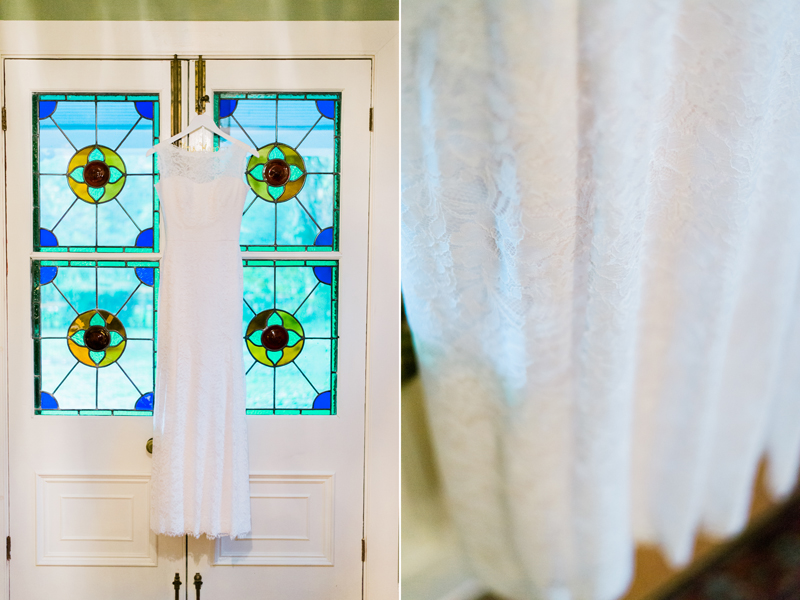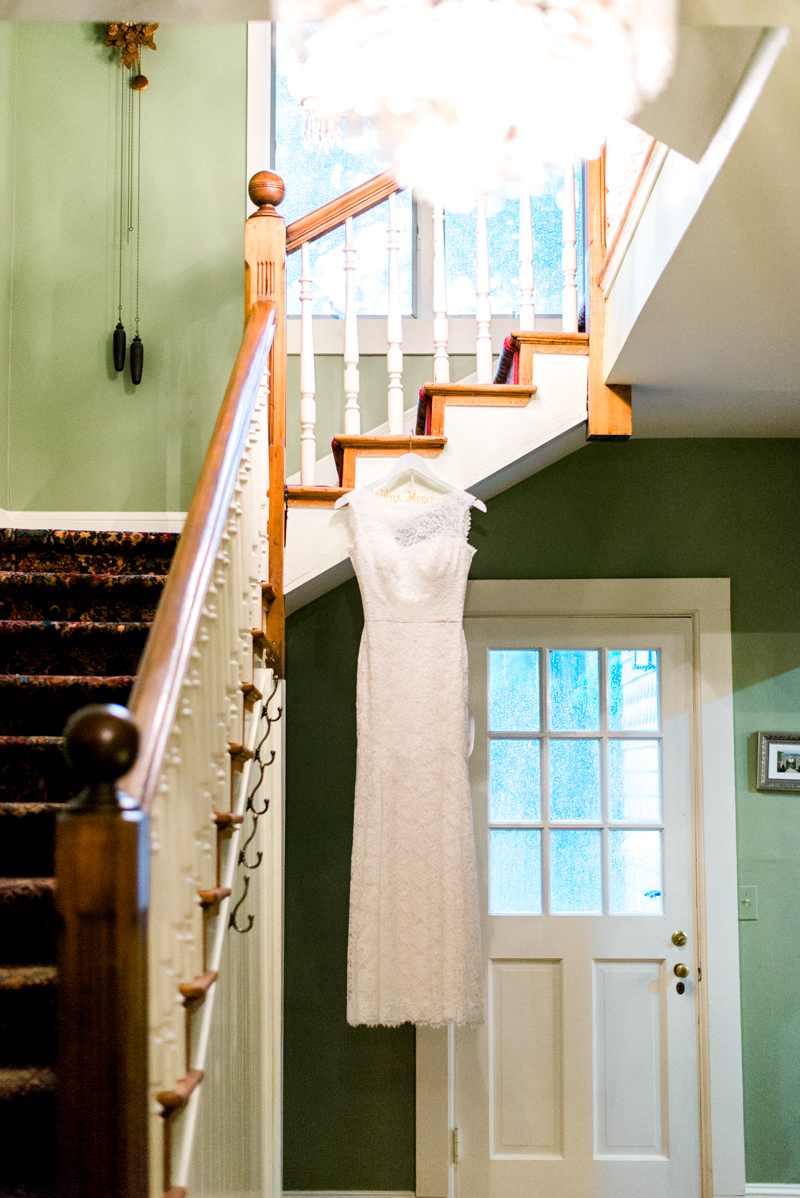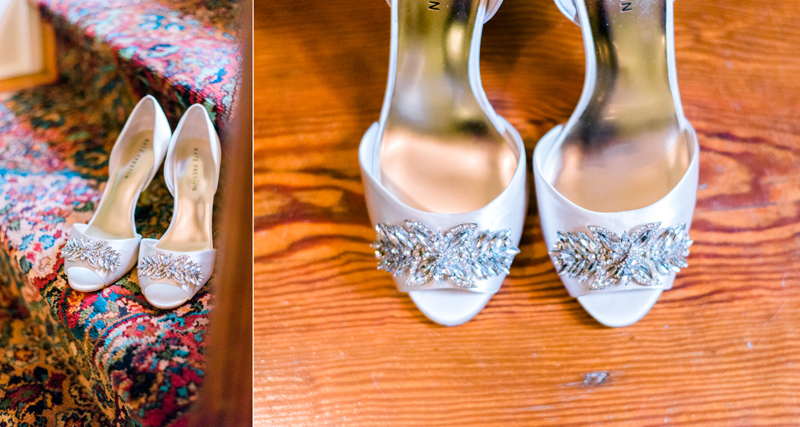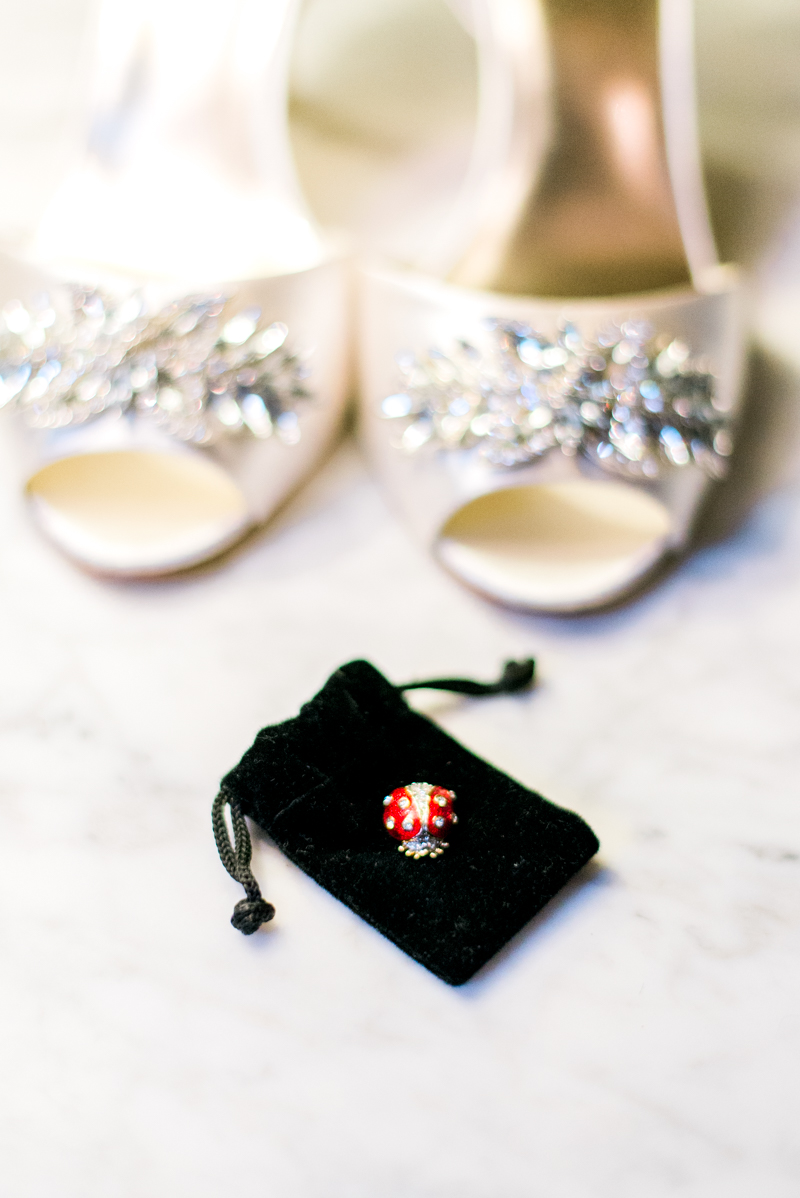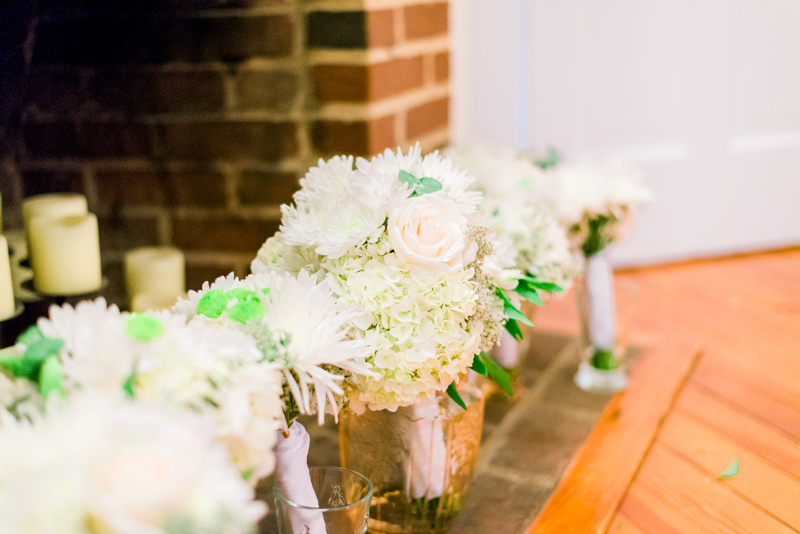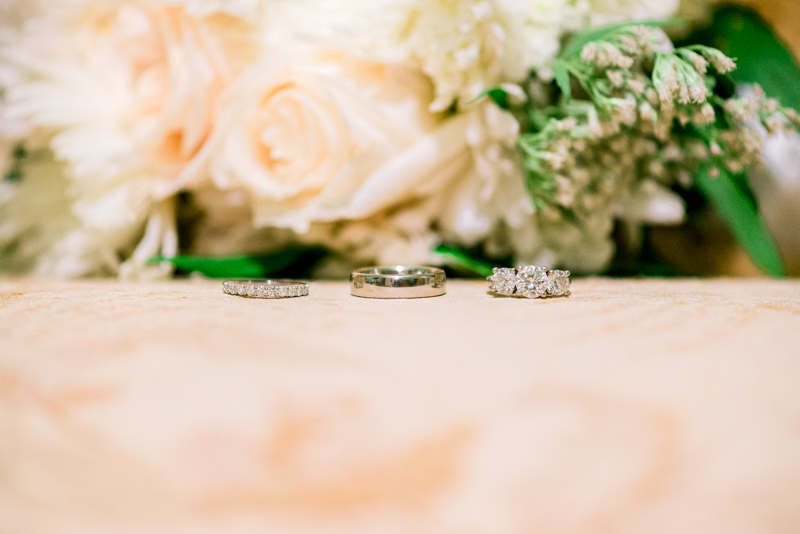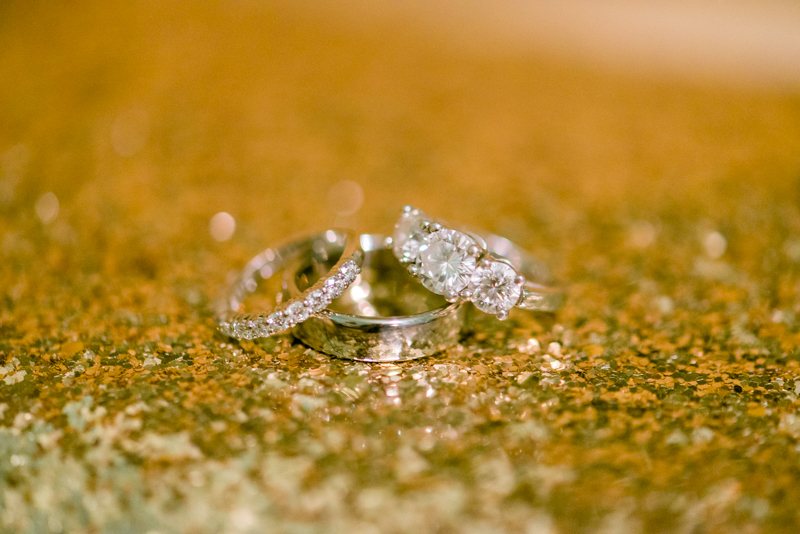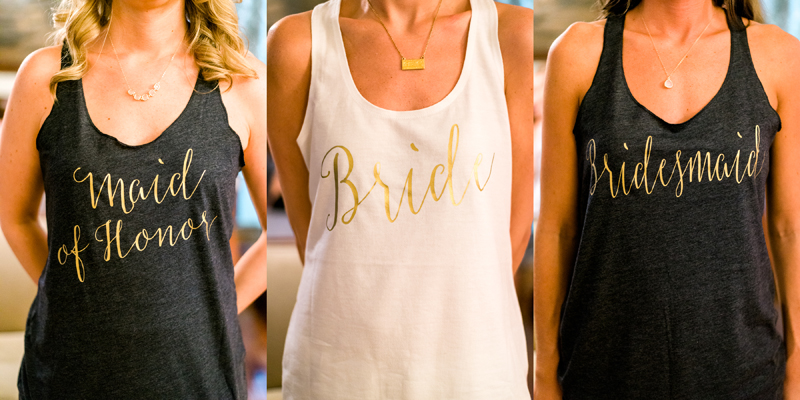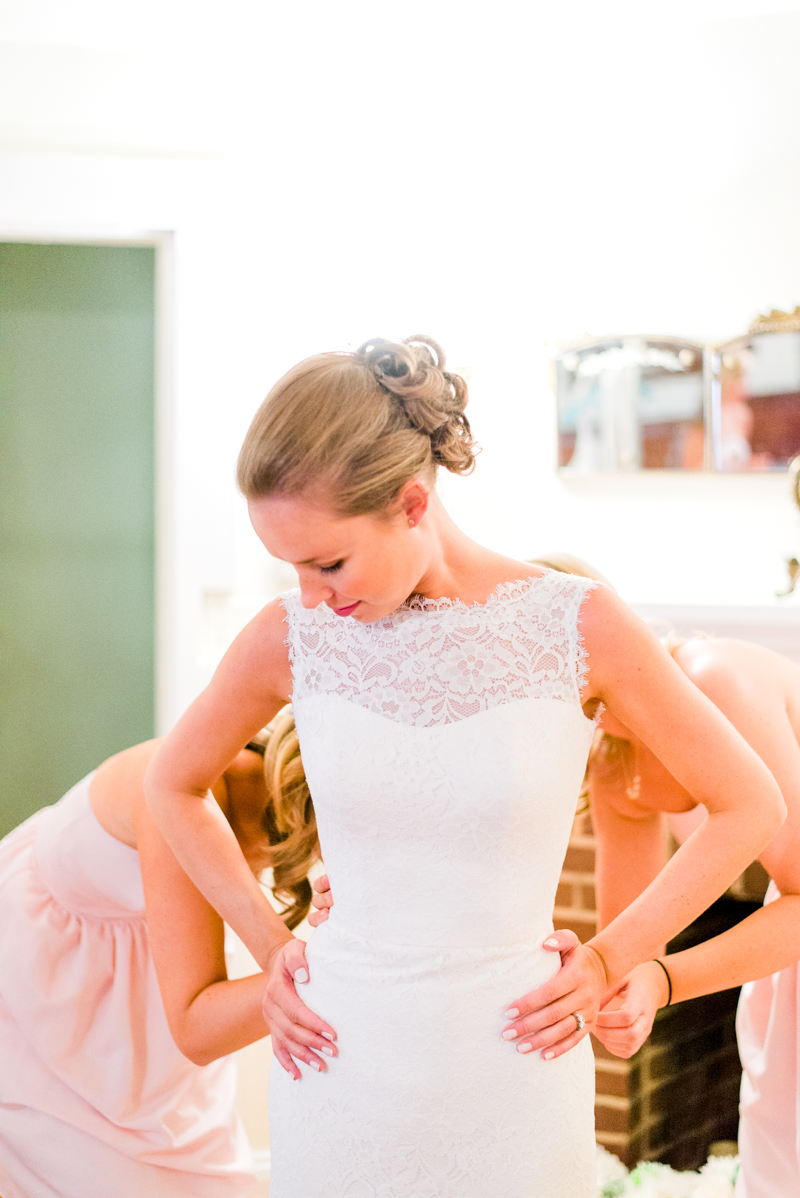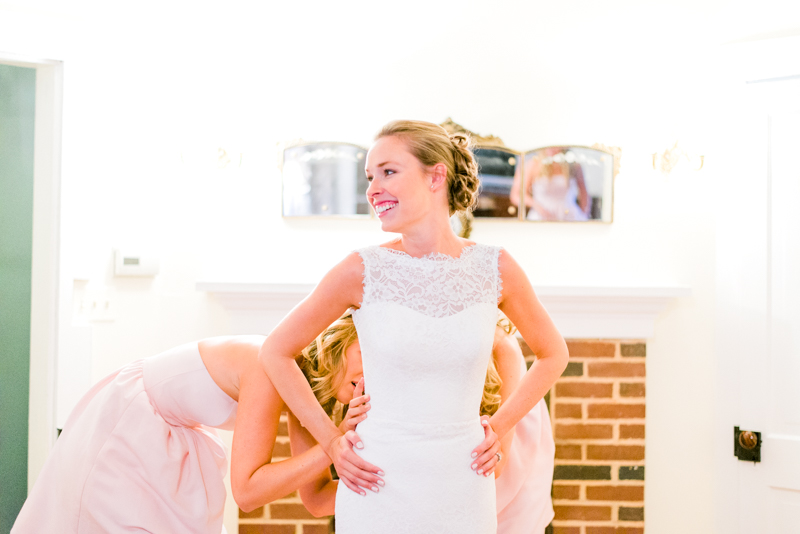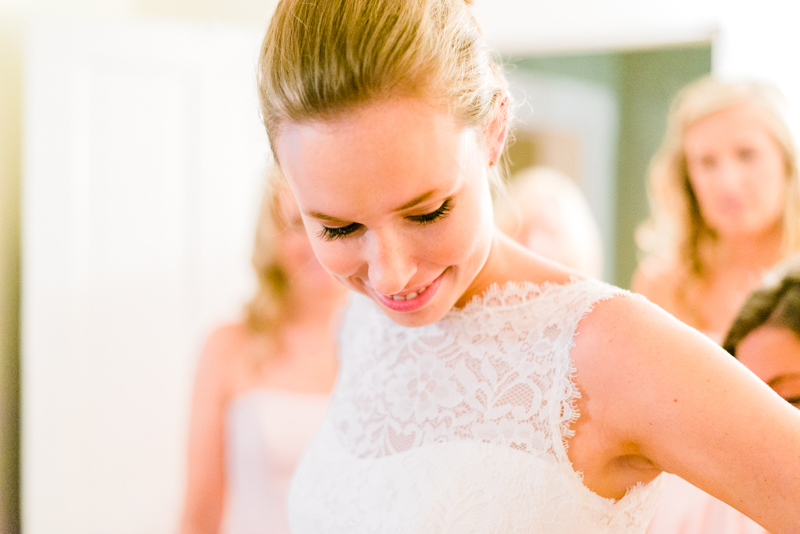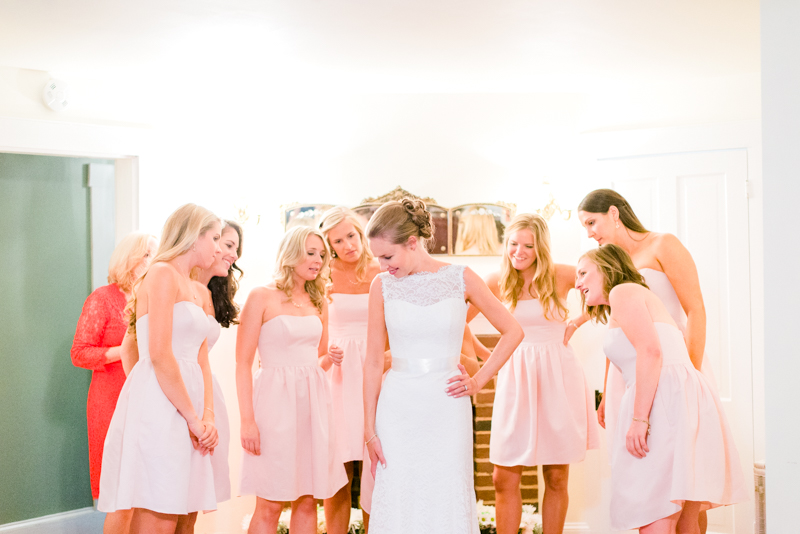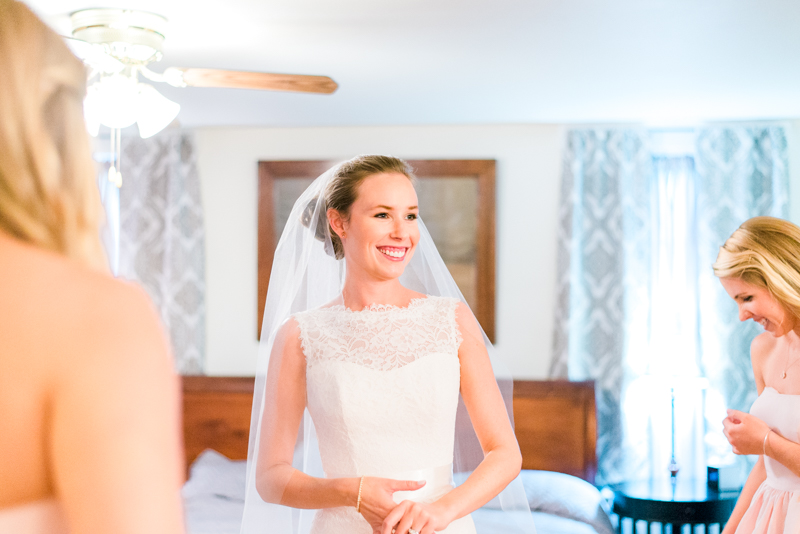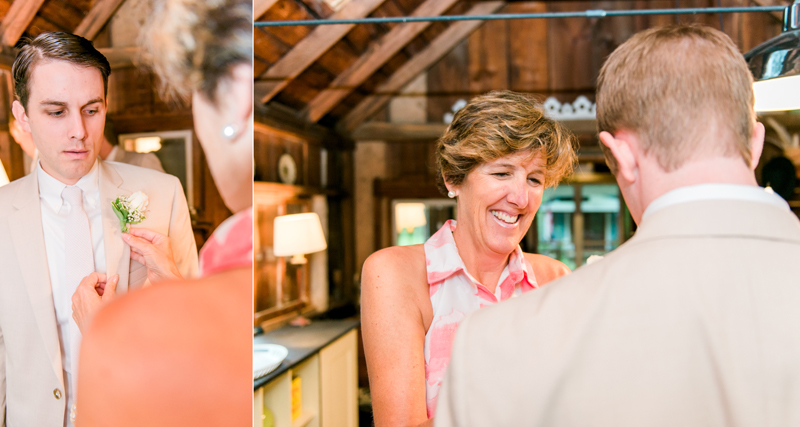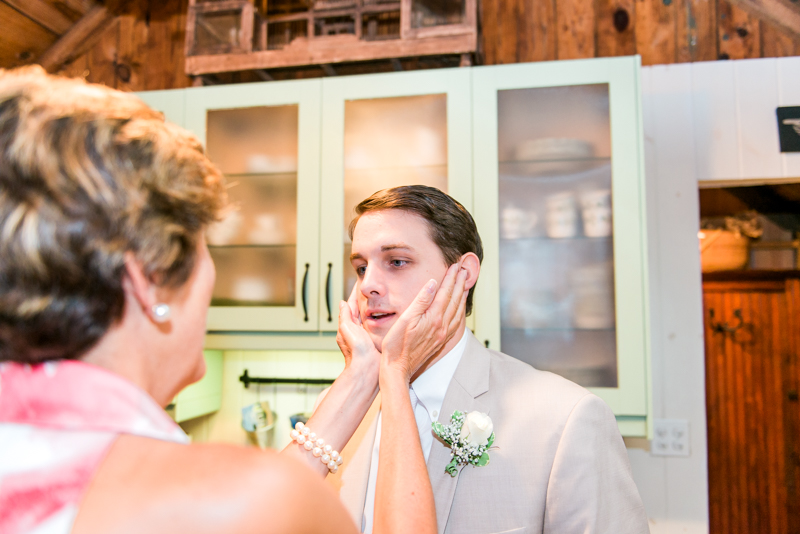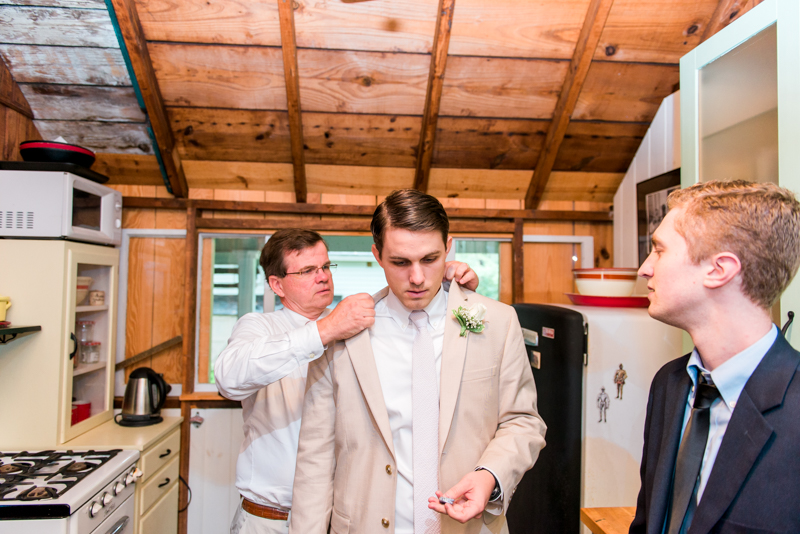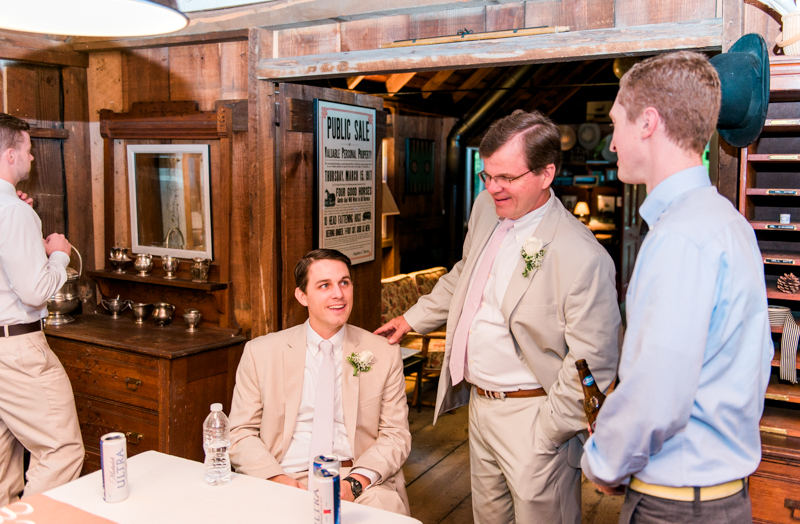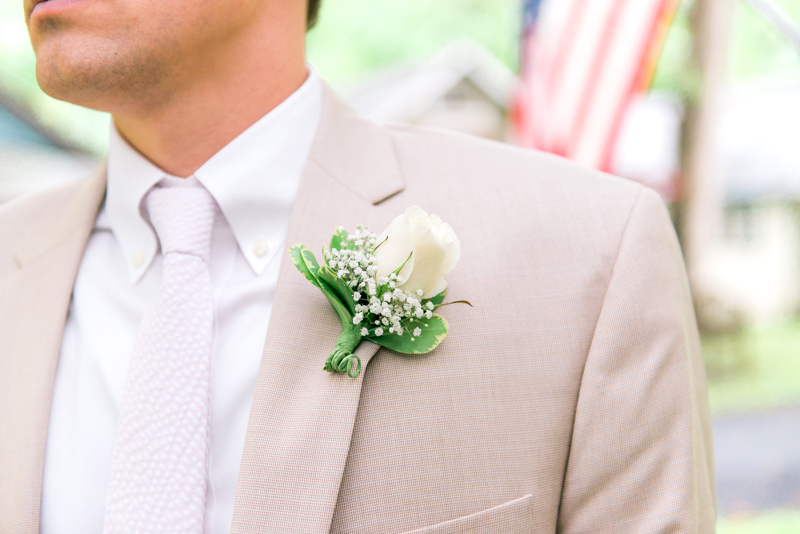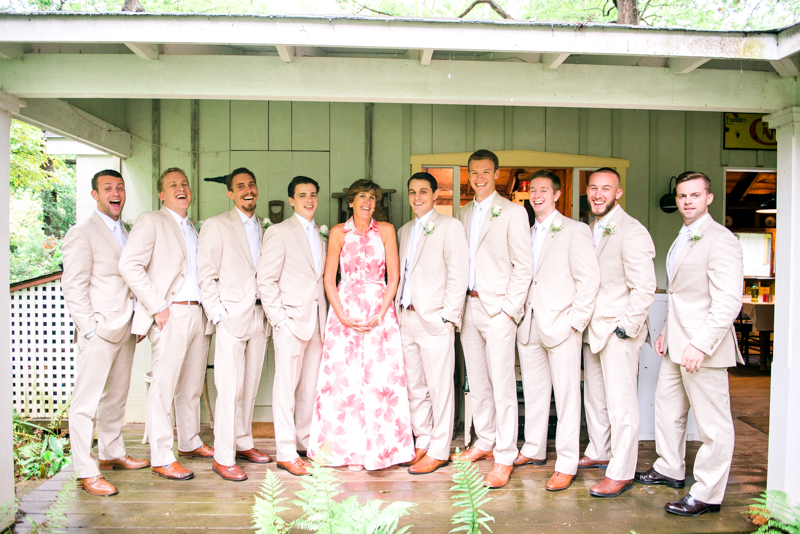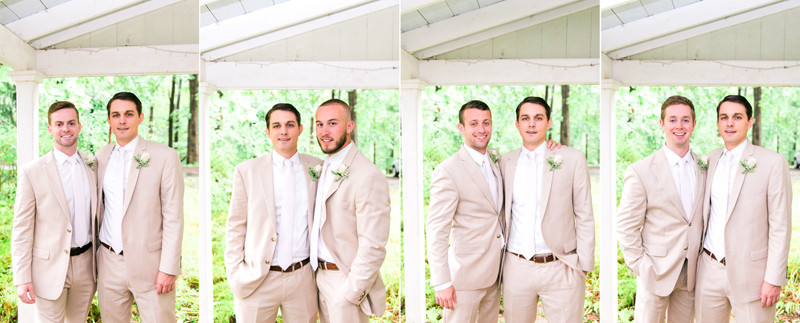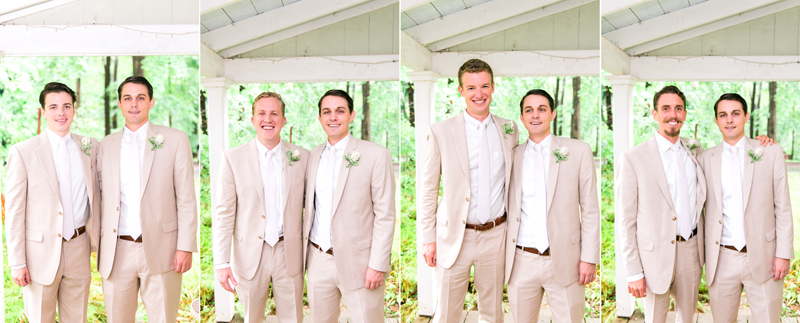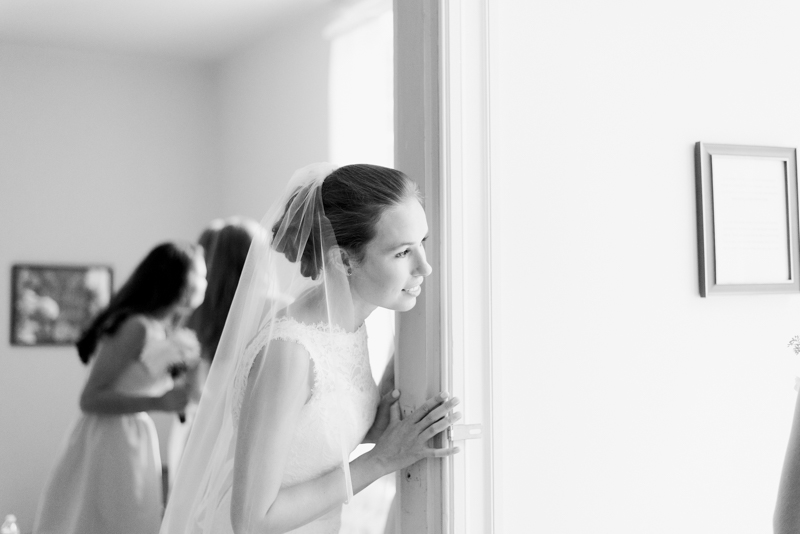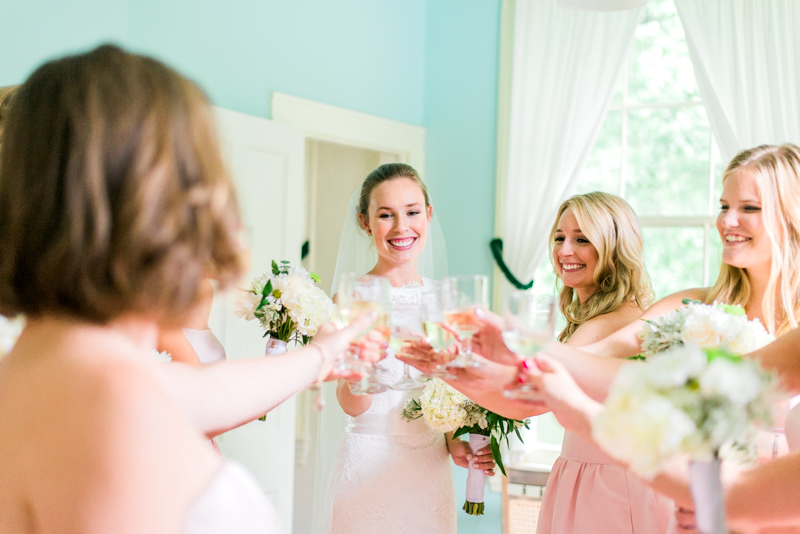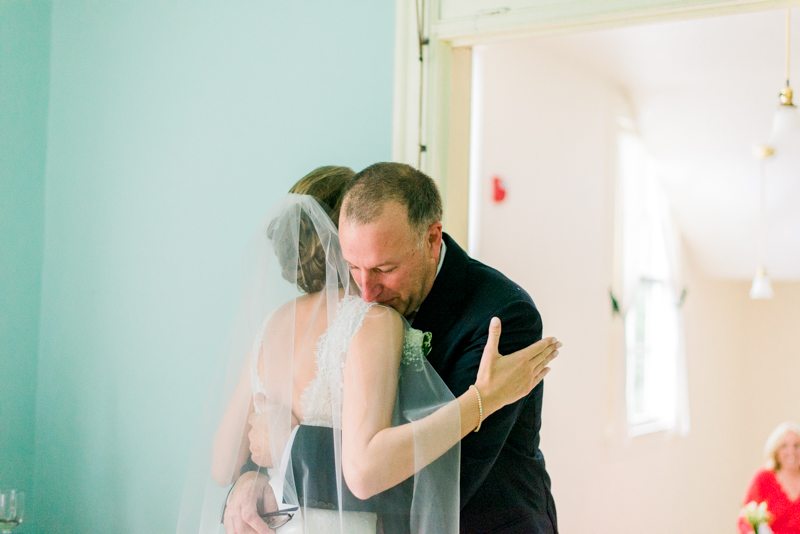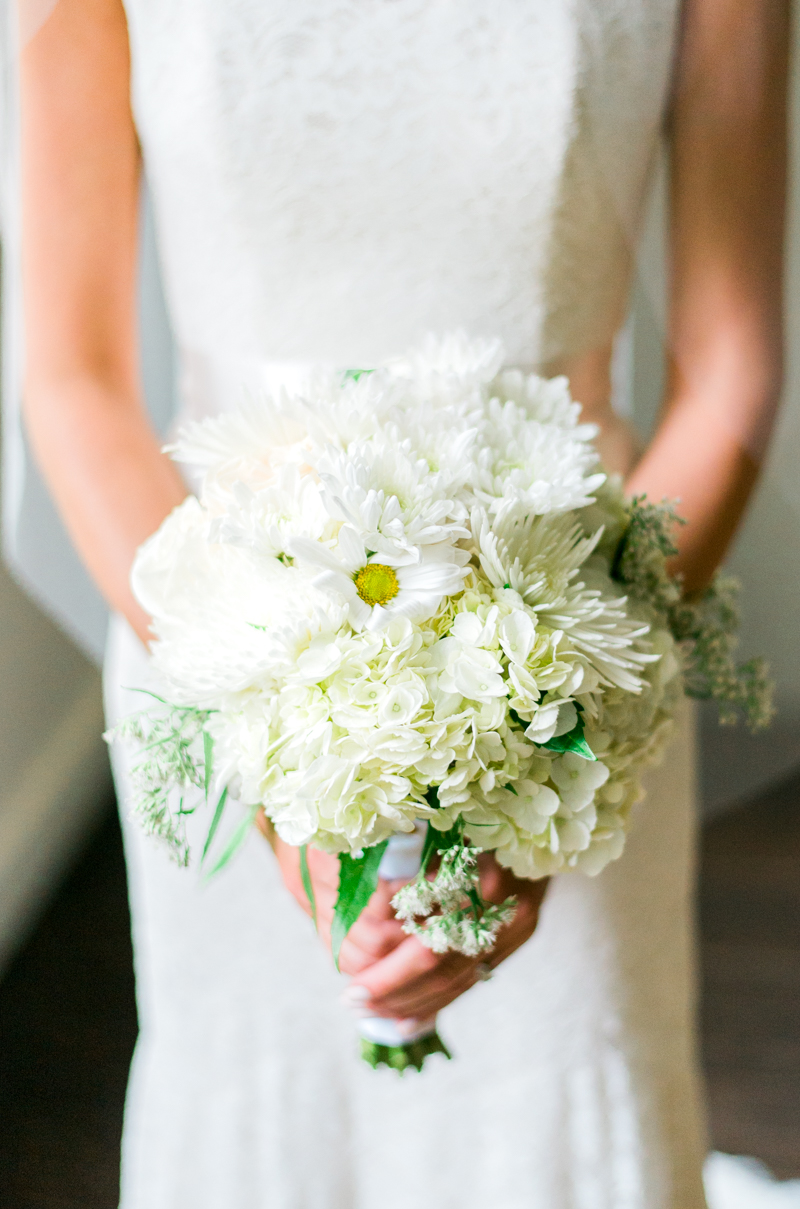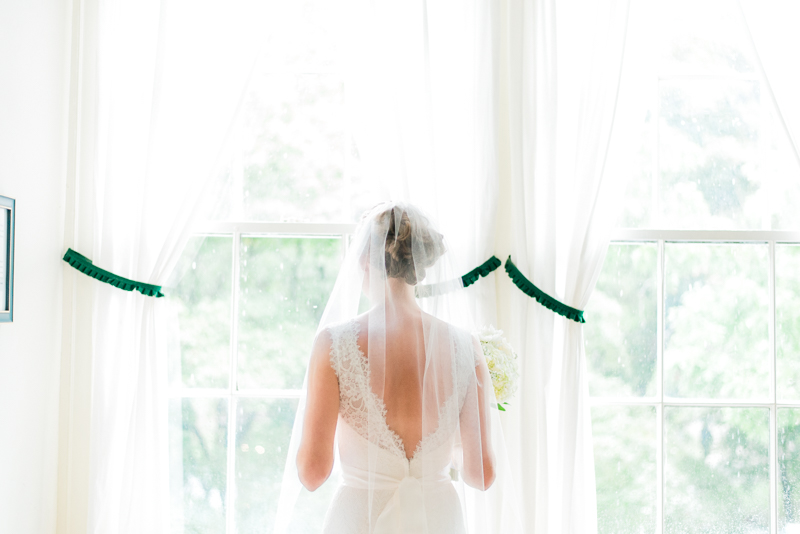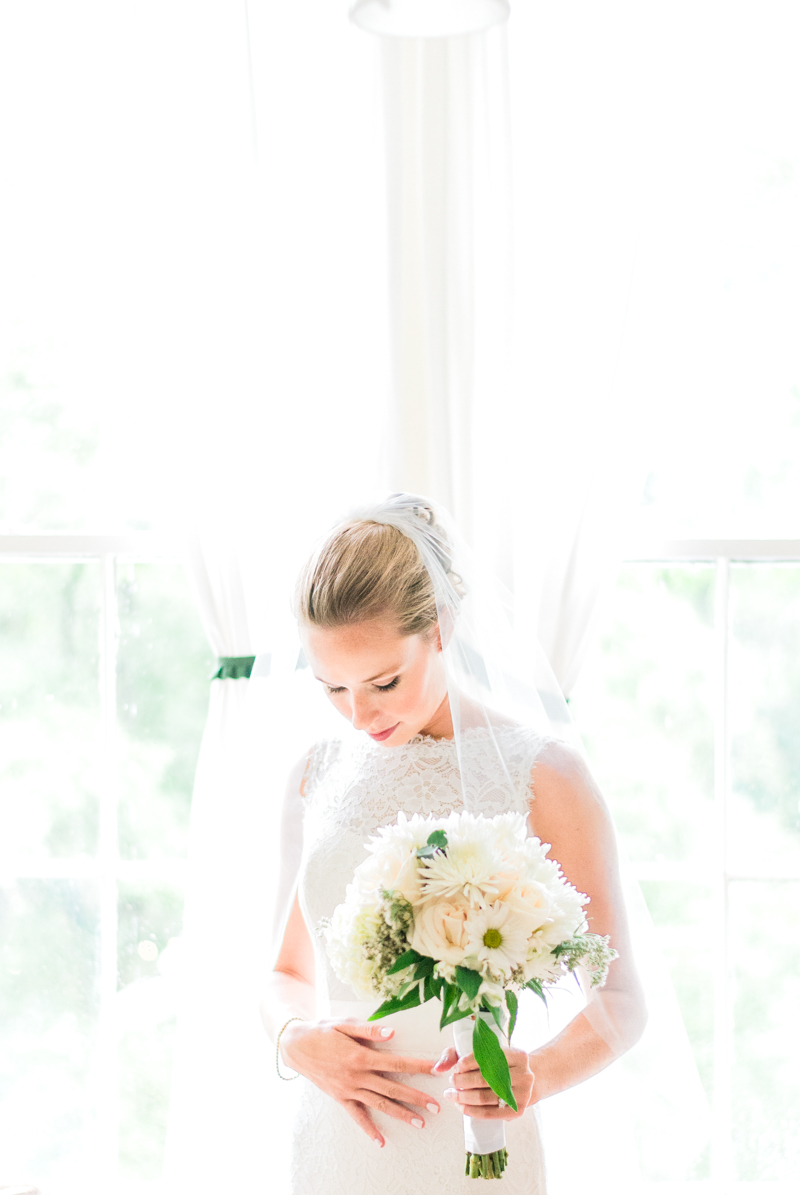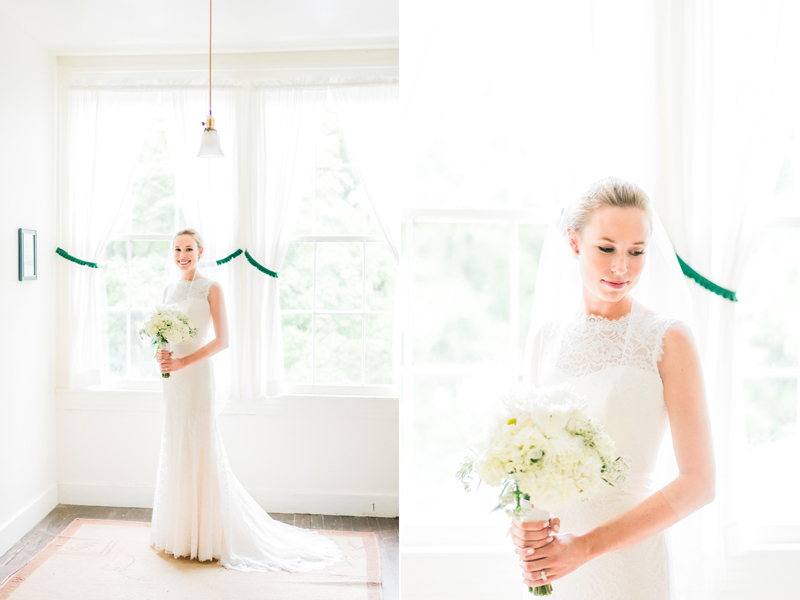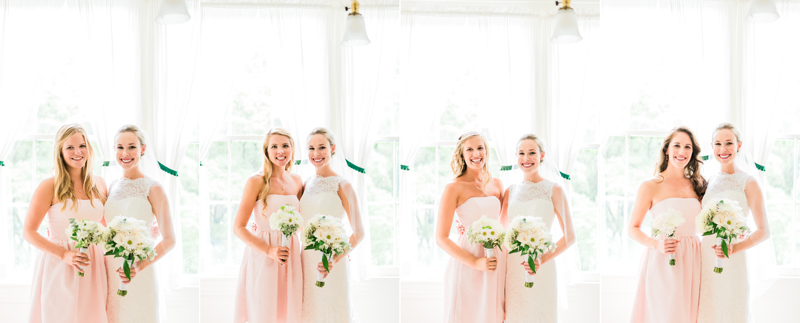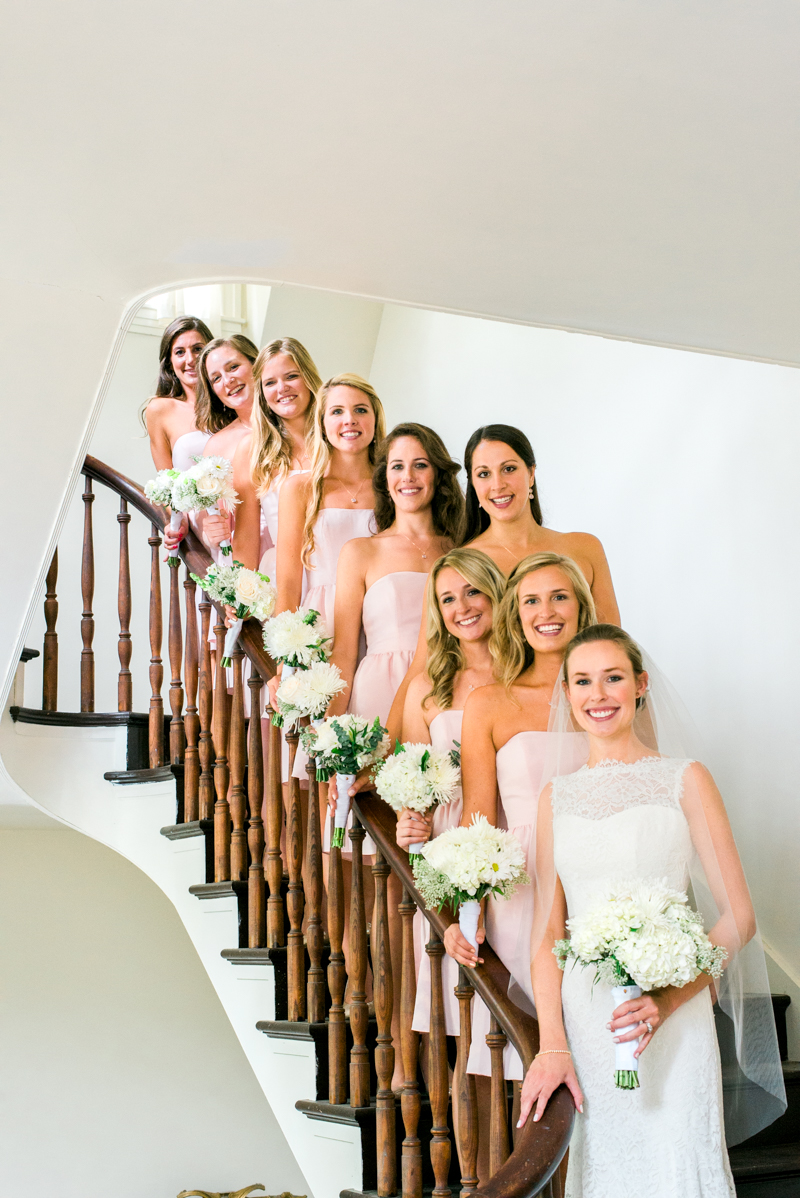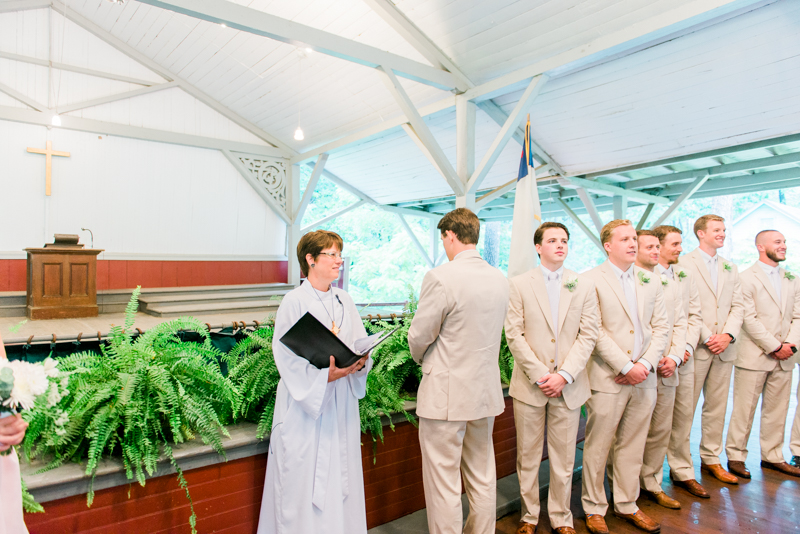 This was a really great moment: before Hannah and her father appeared to start their walk down the aisle, Terry turned around to face away from her. When Hannah was about halfway down the aisle, their officiant tapped Terry on the shoulder and he turned around to see his gorgeous bride eagerly approaching him :).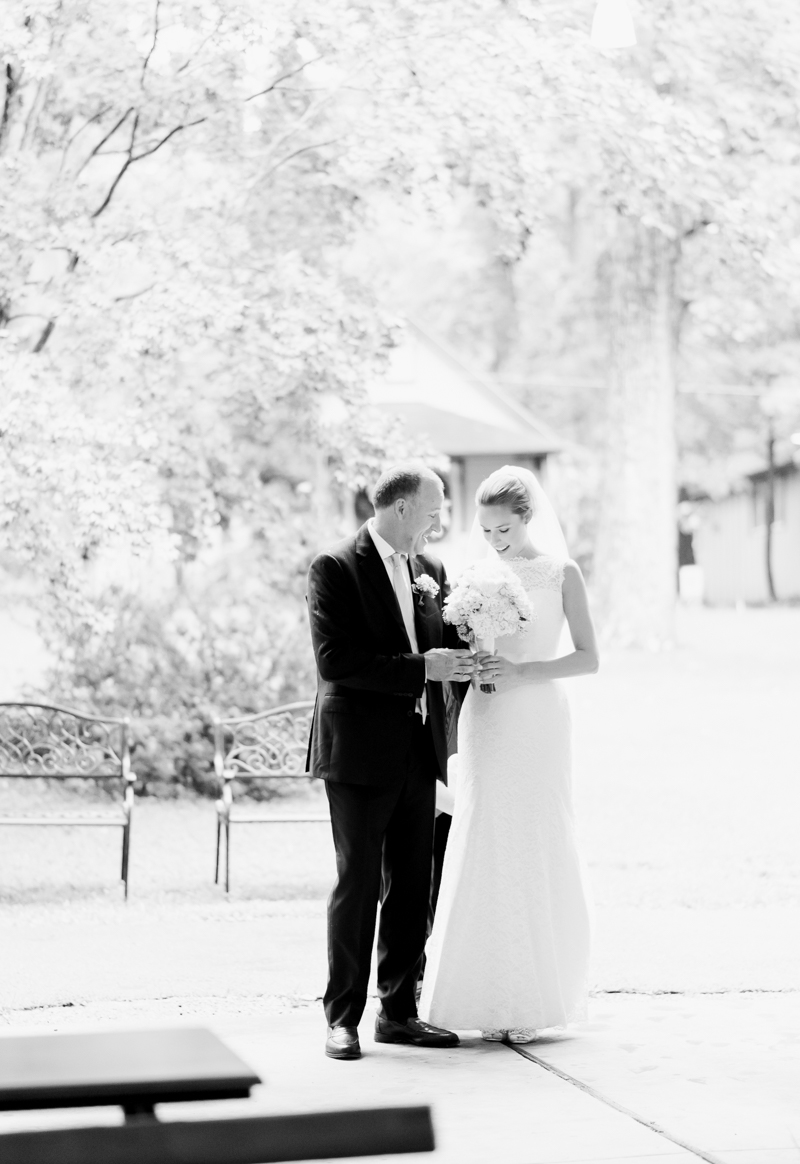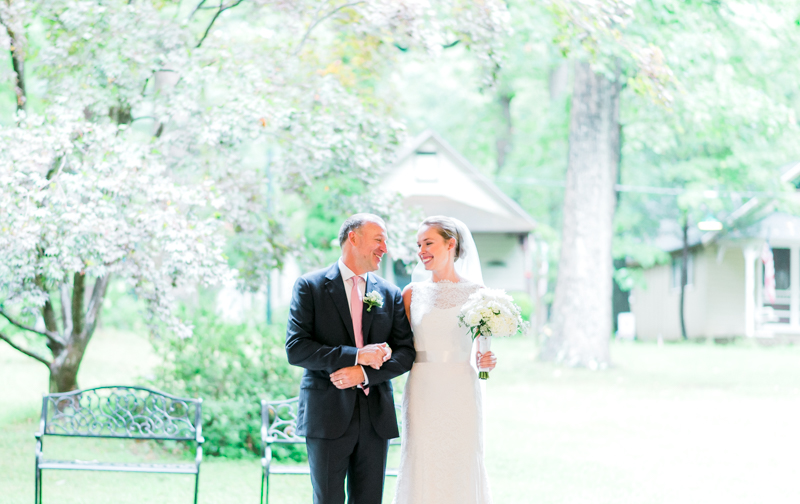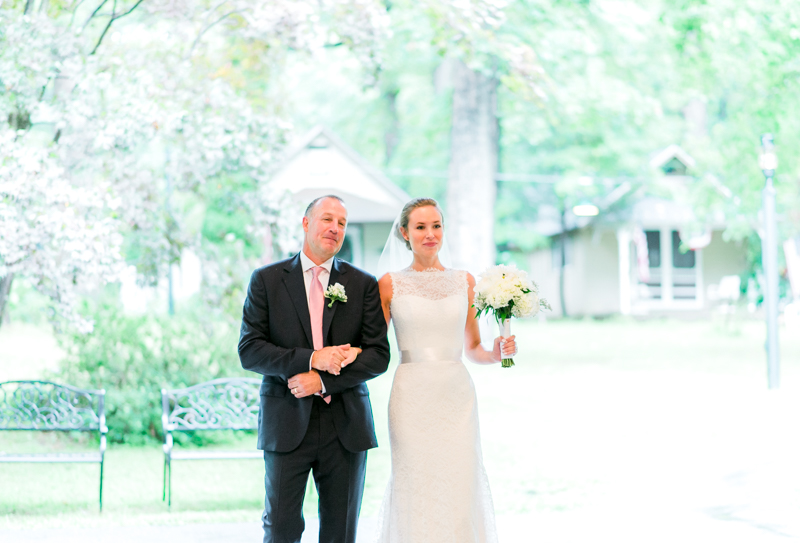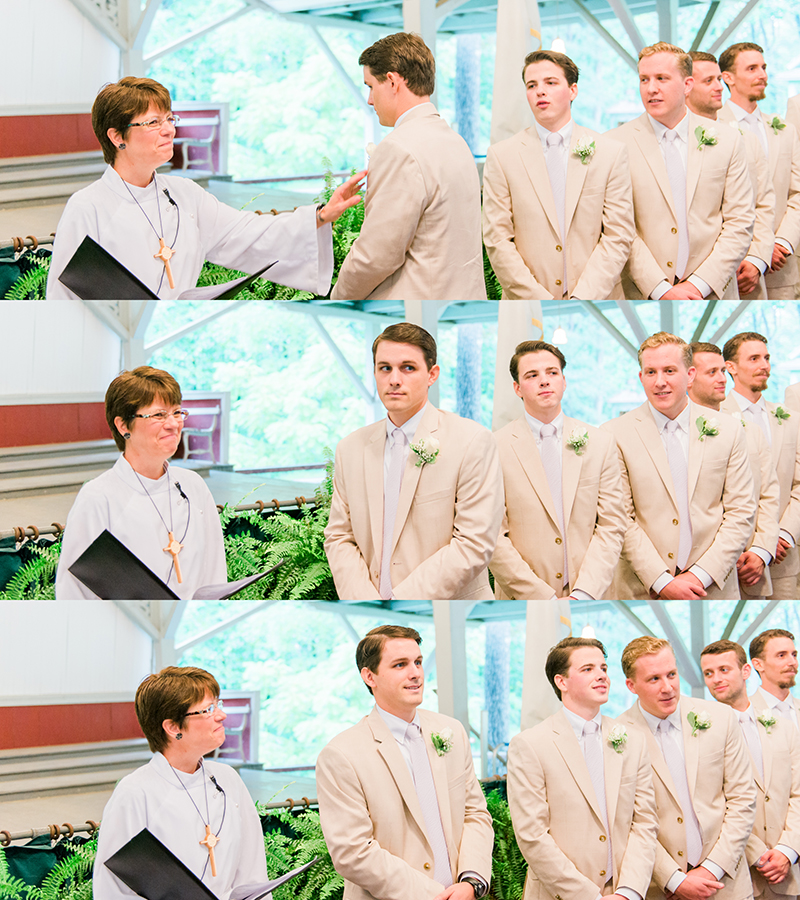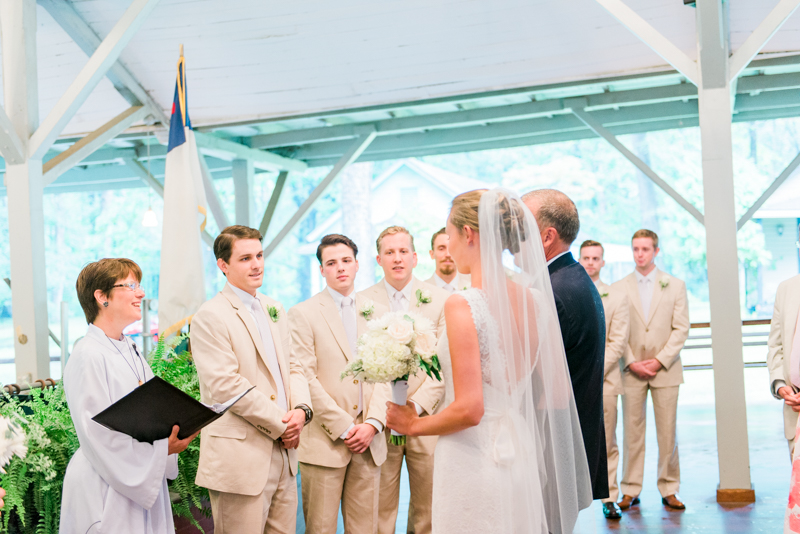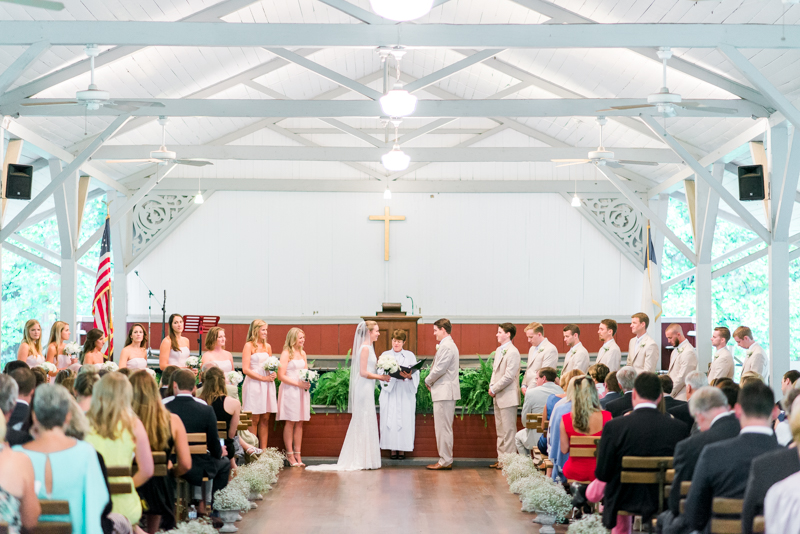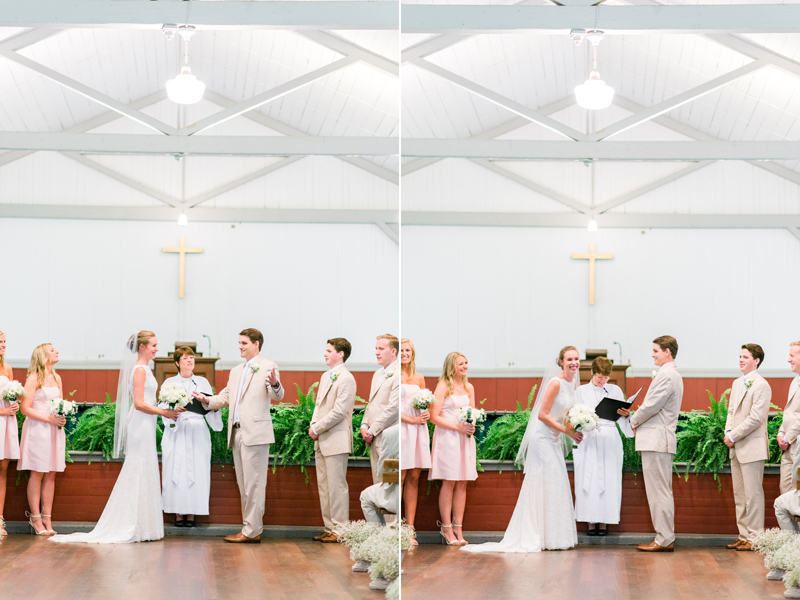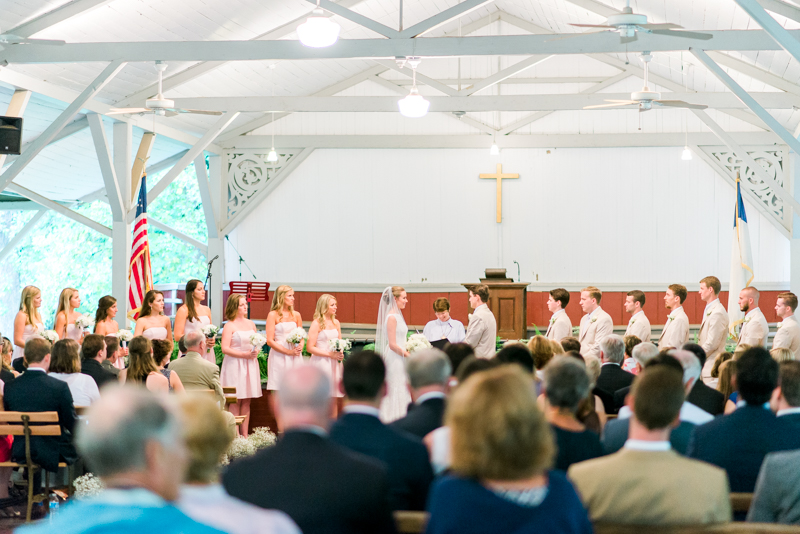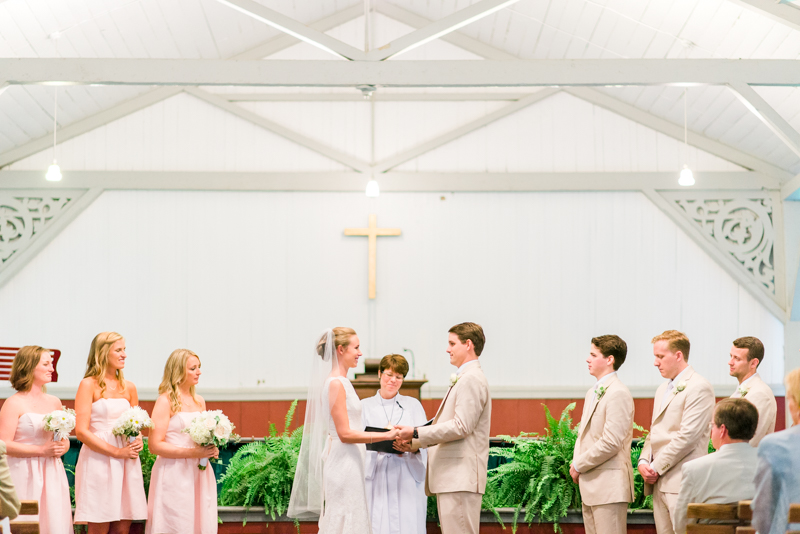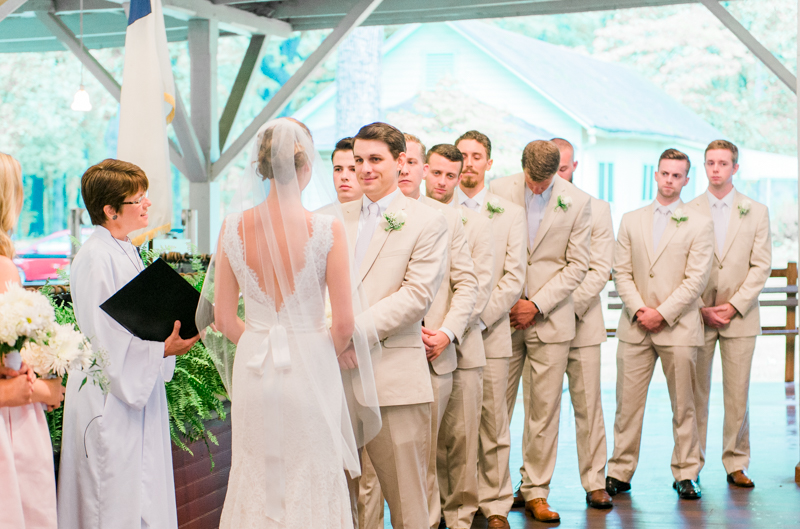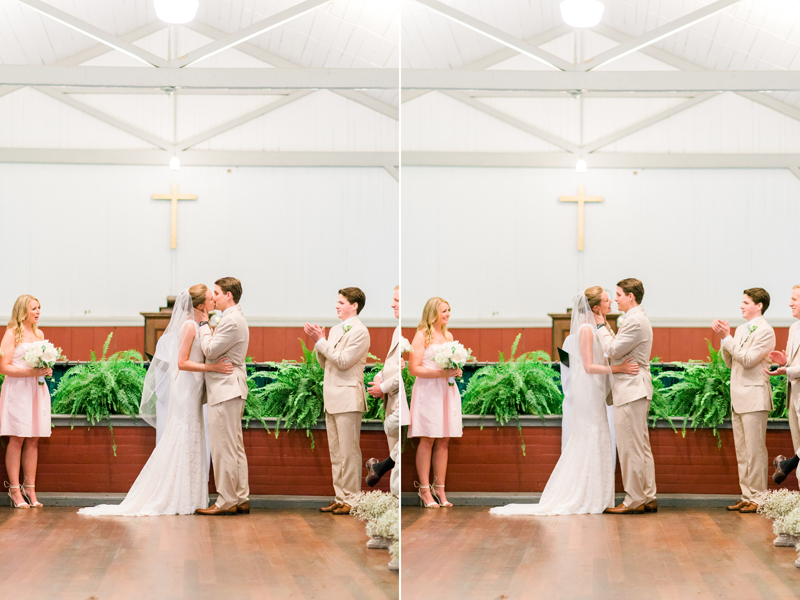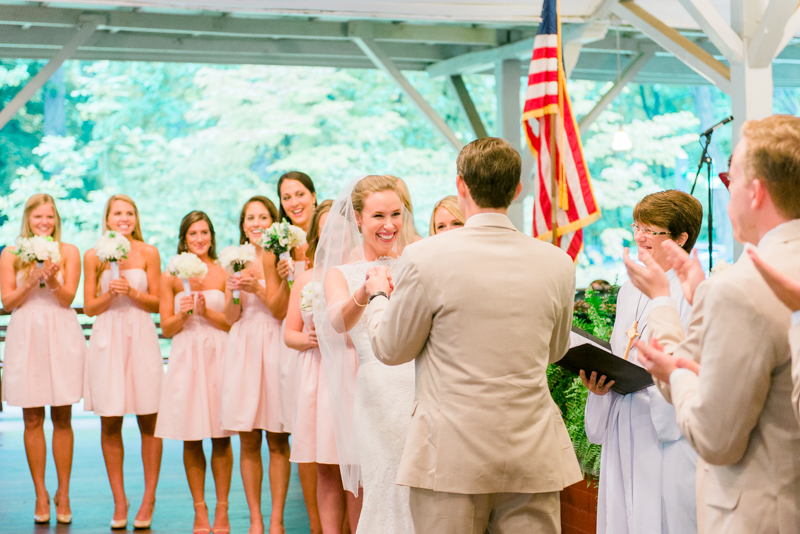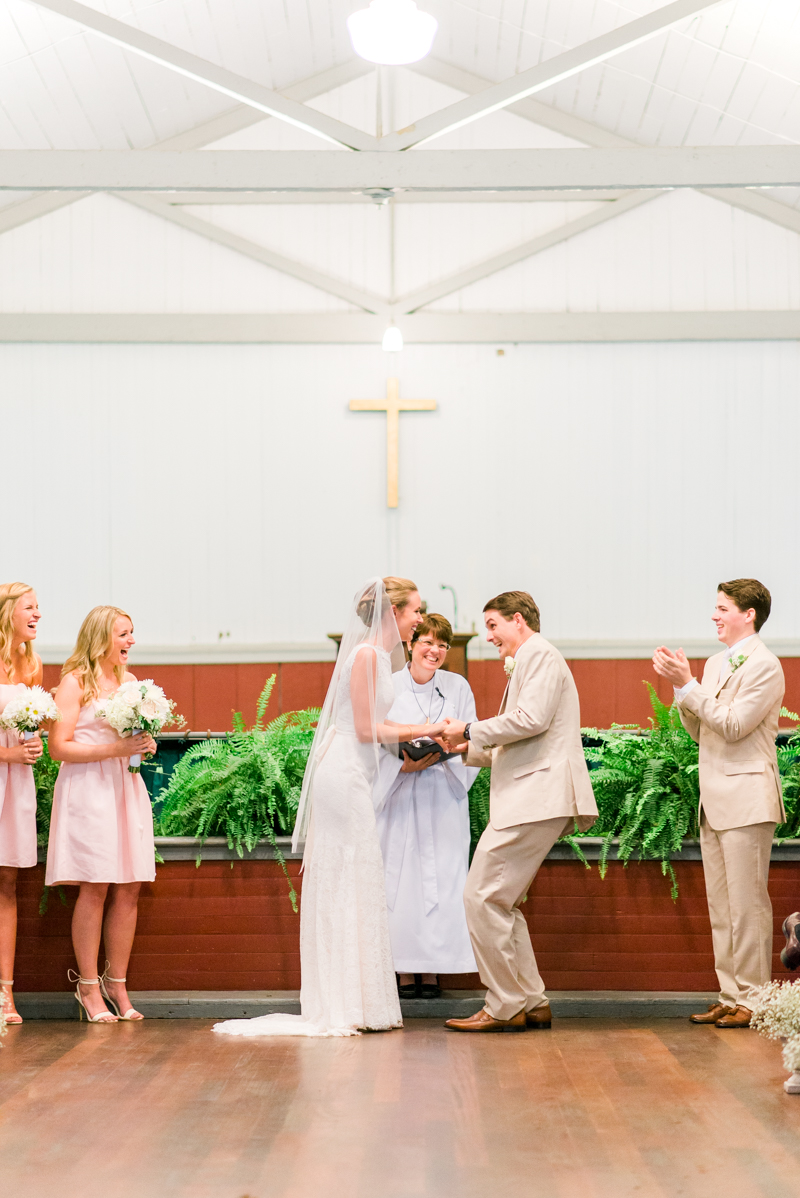 So much excitement! :D I love it!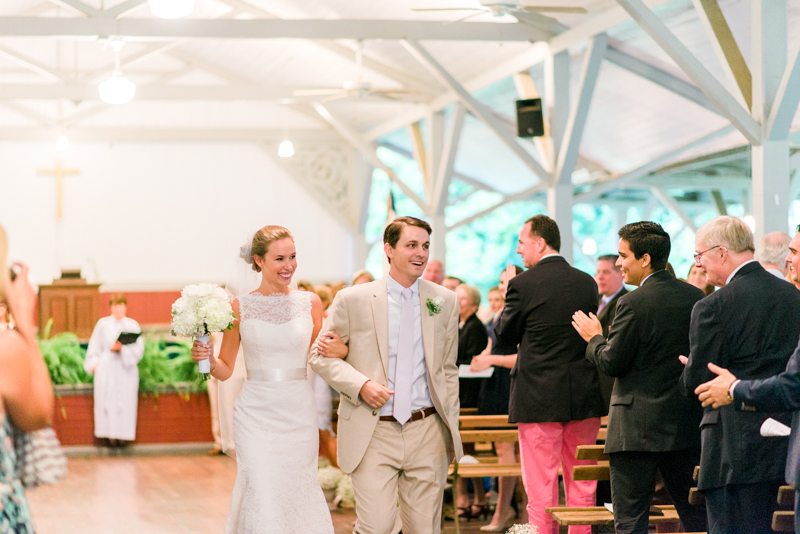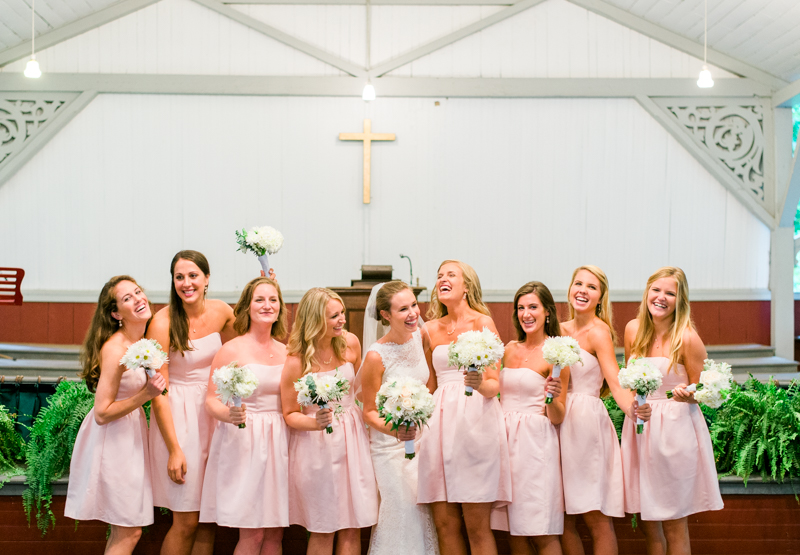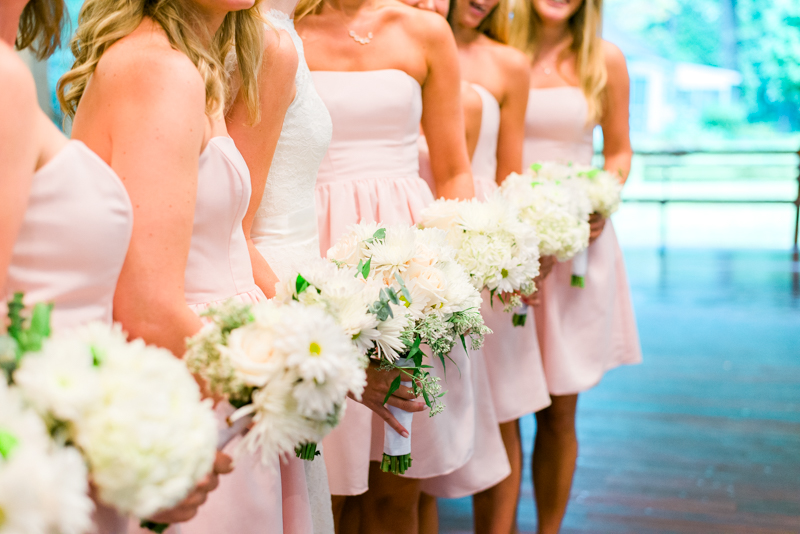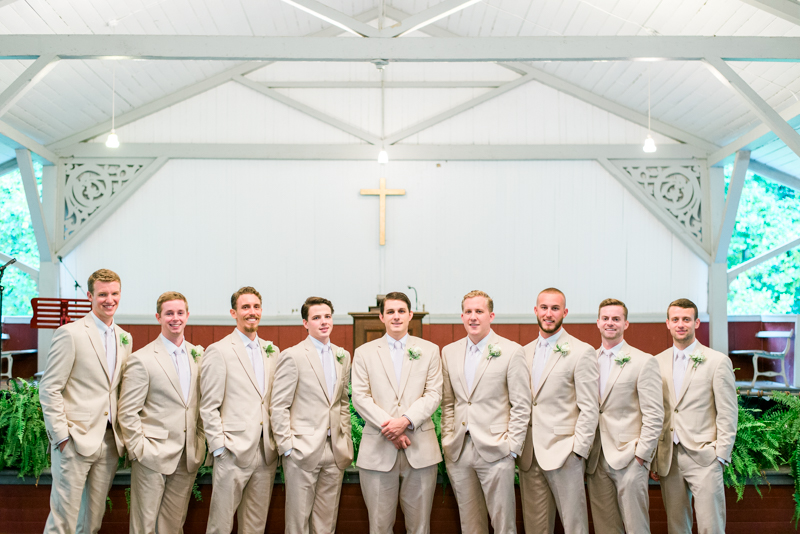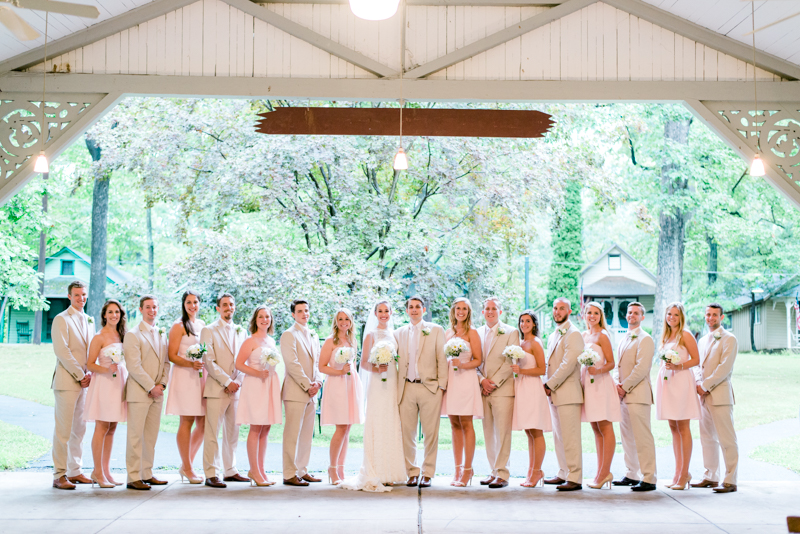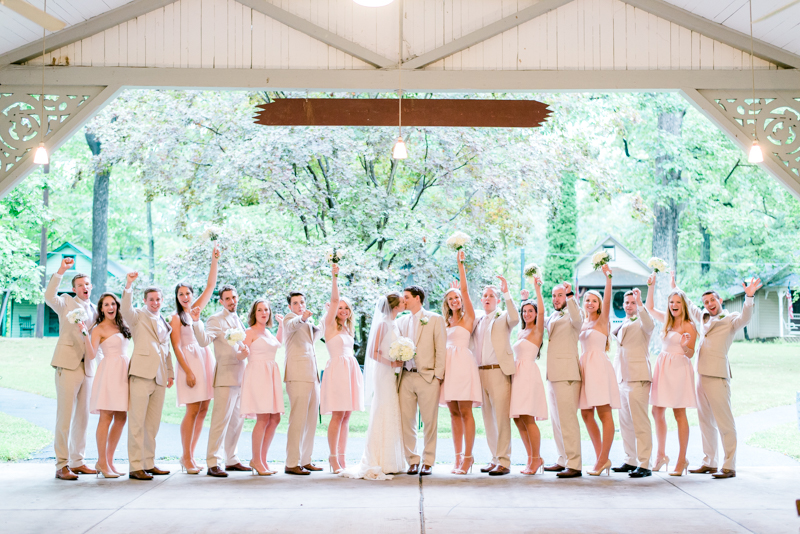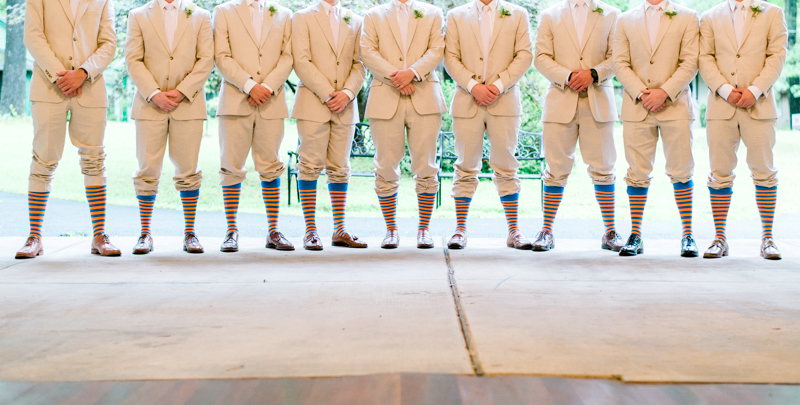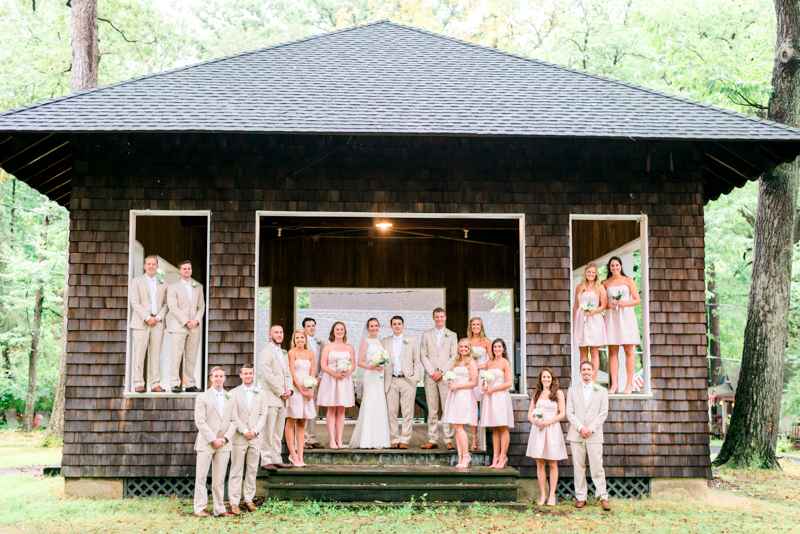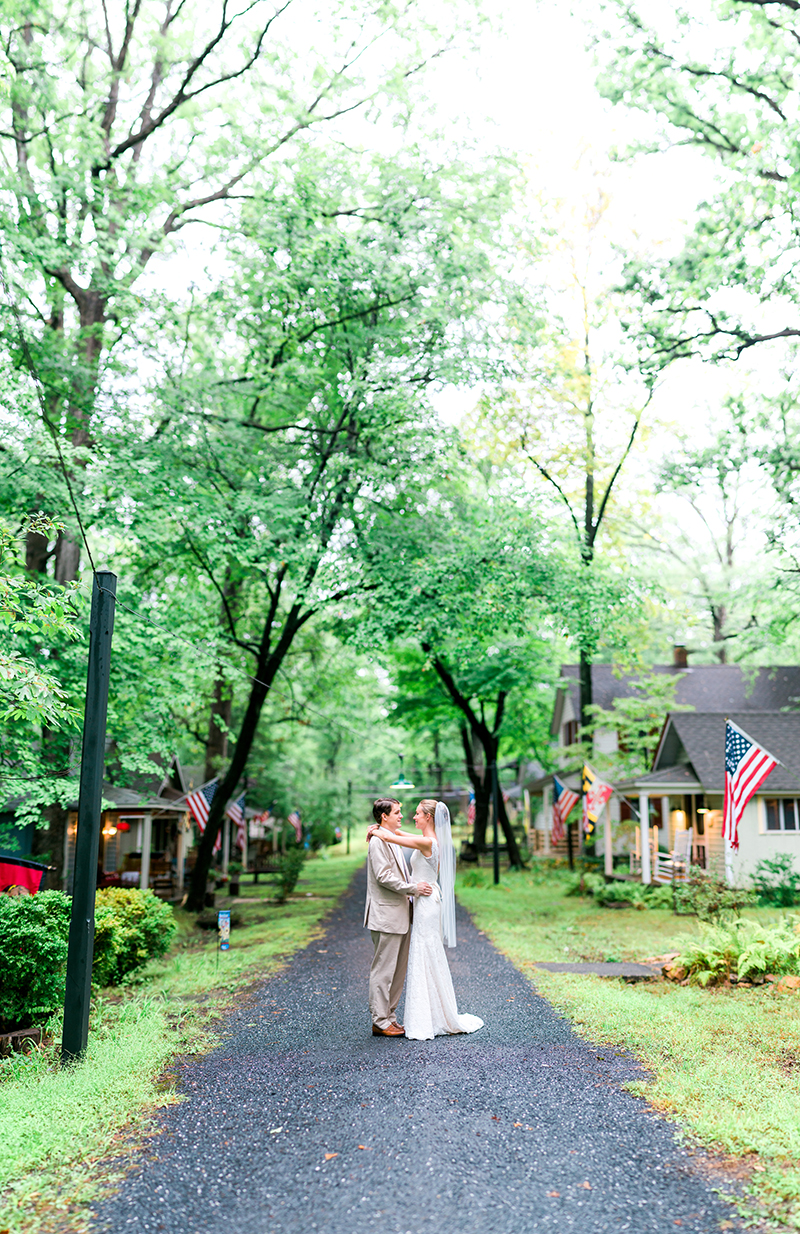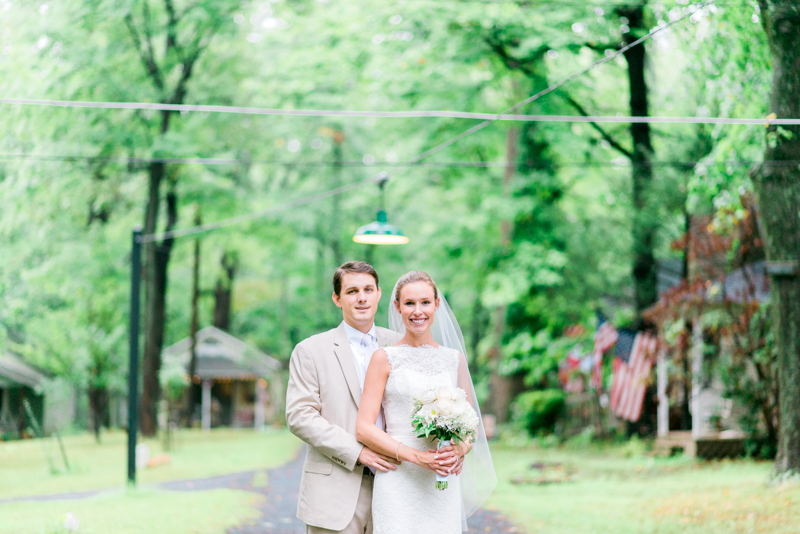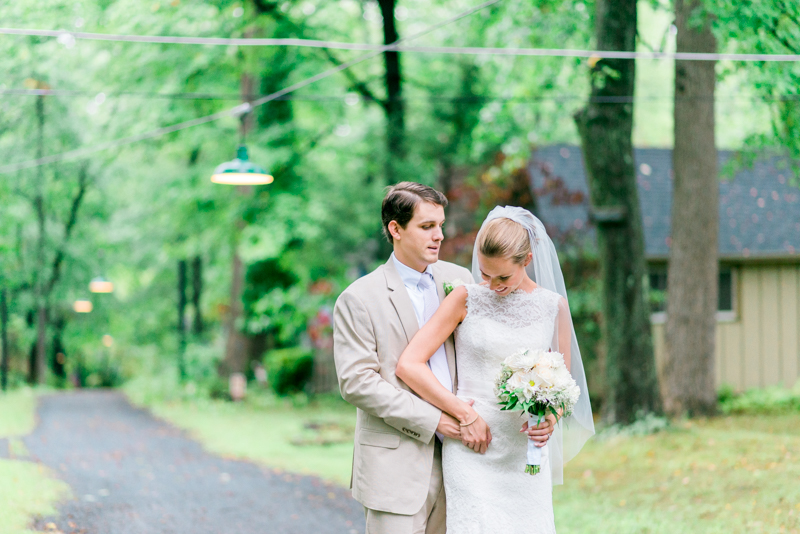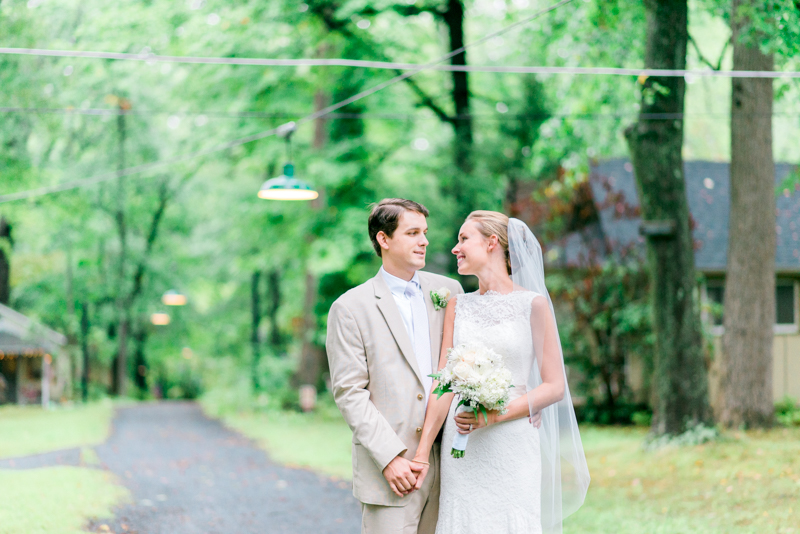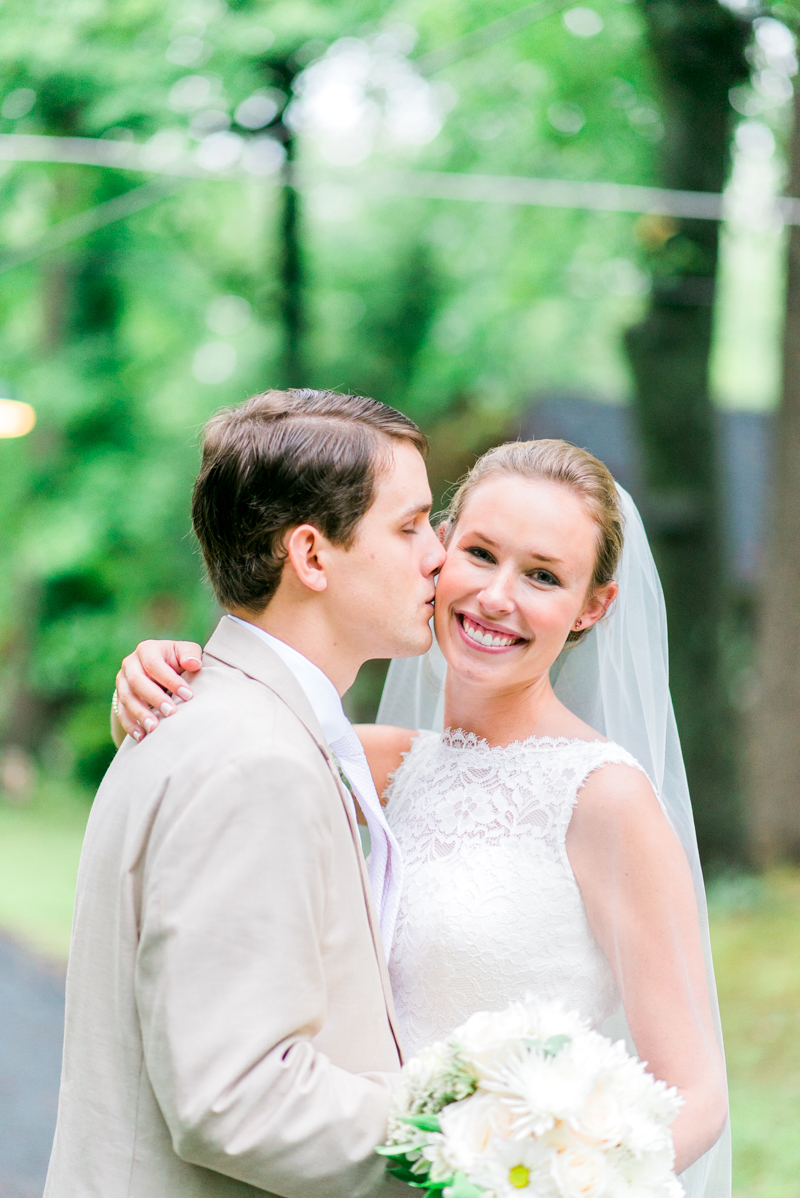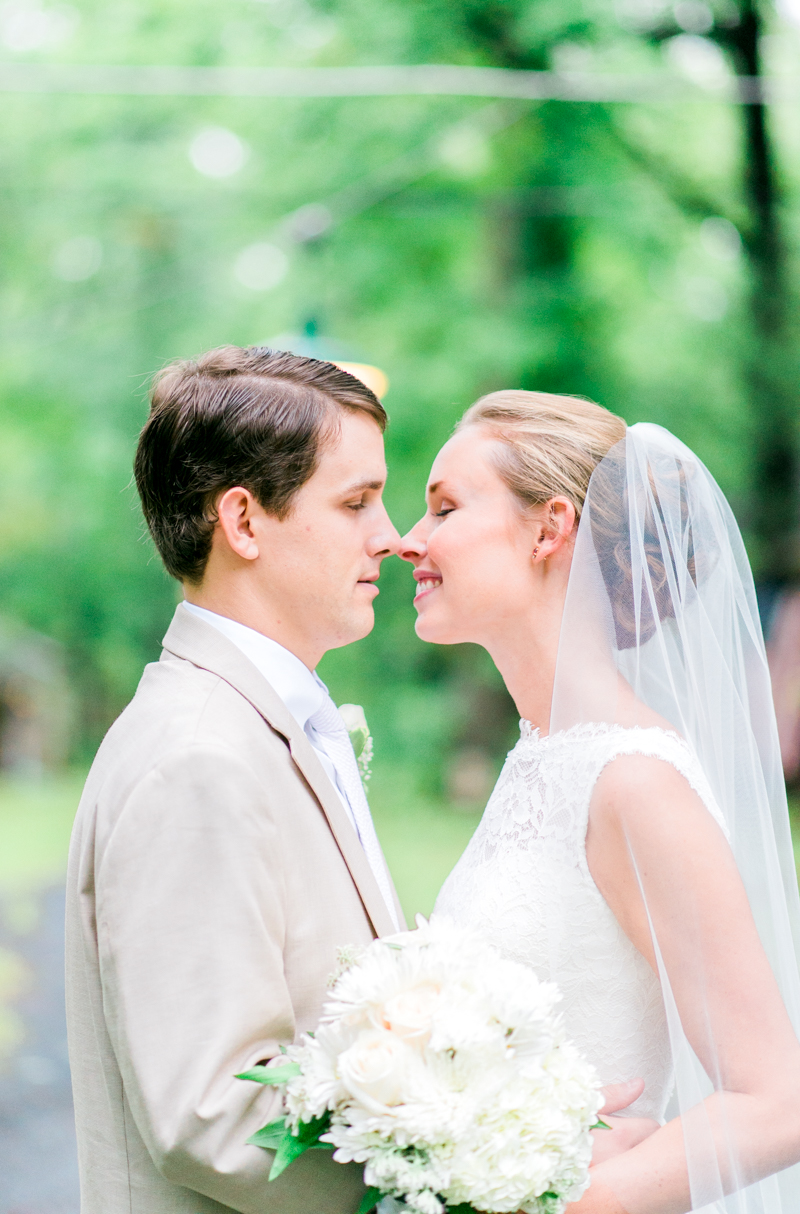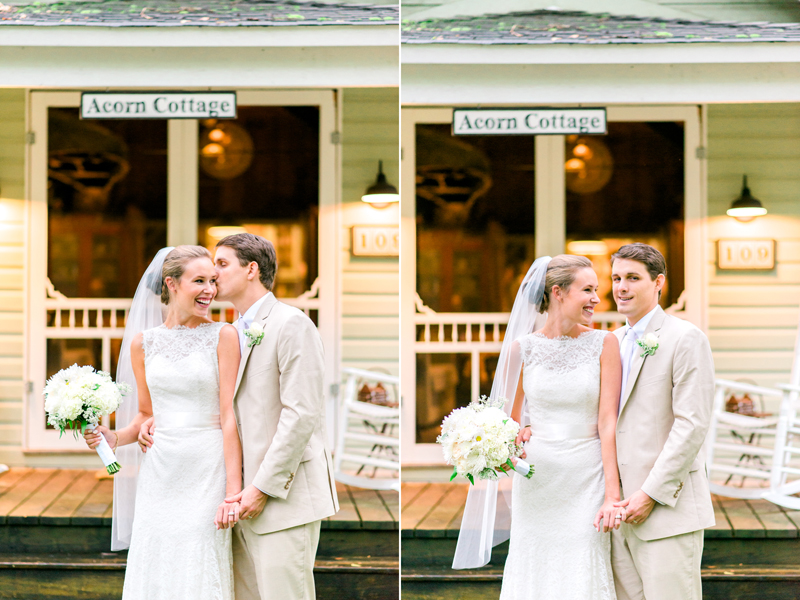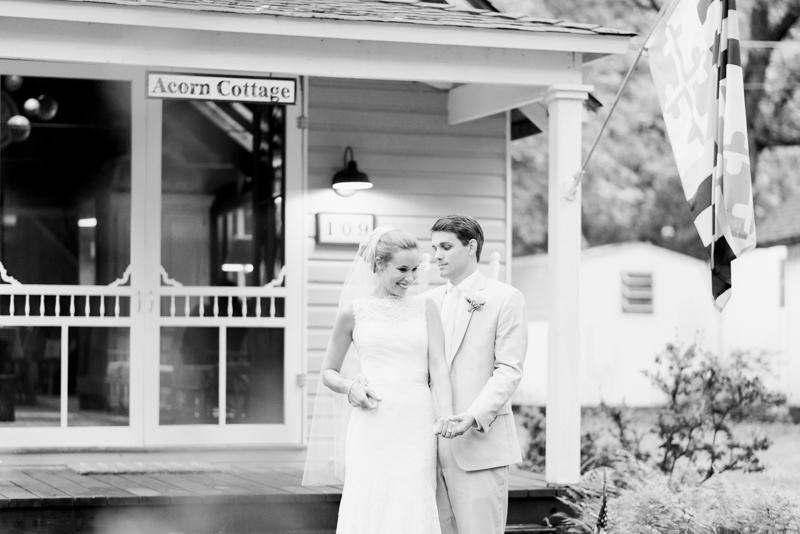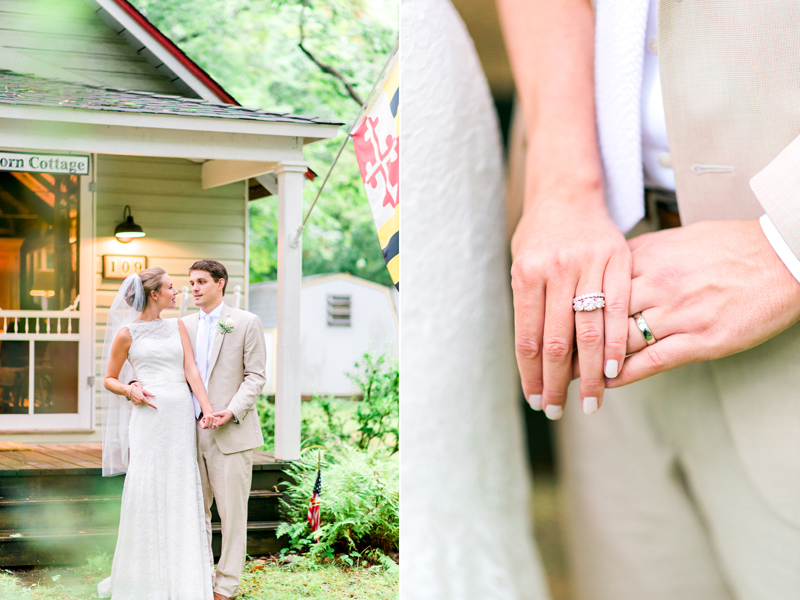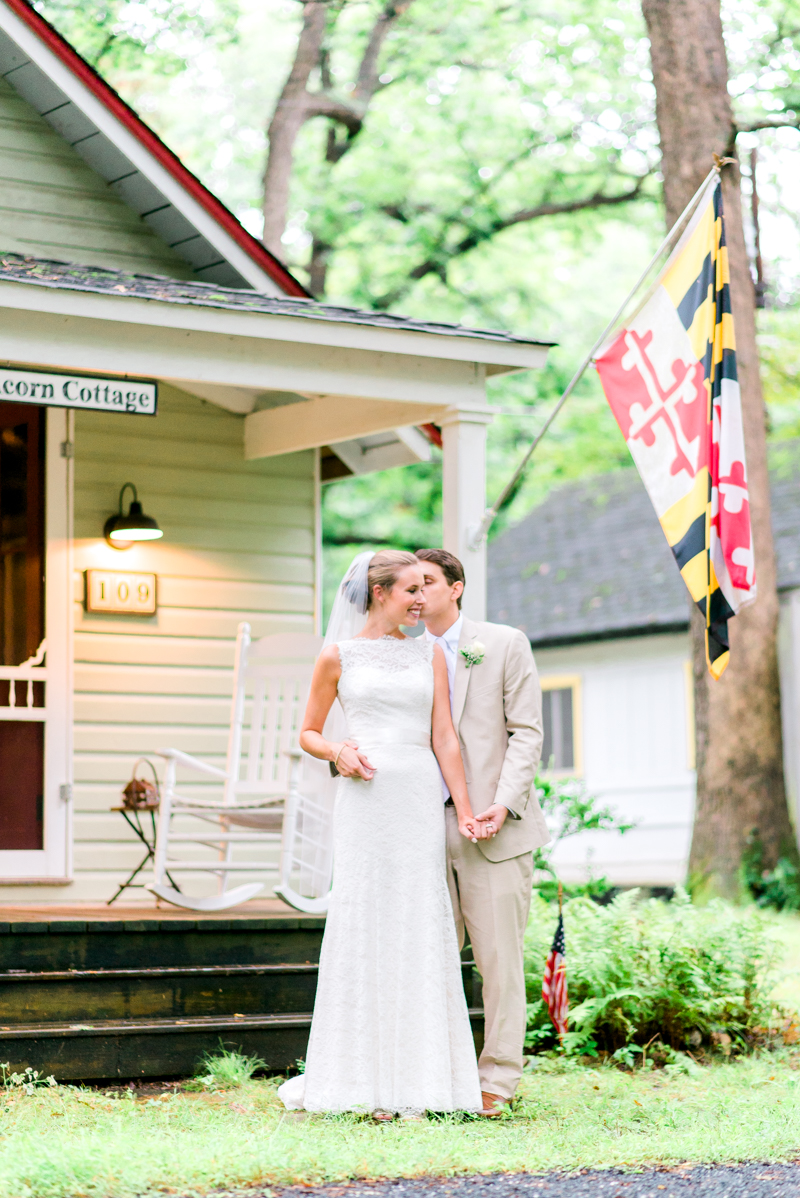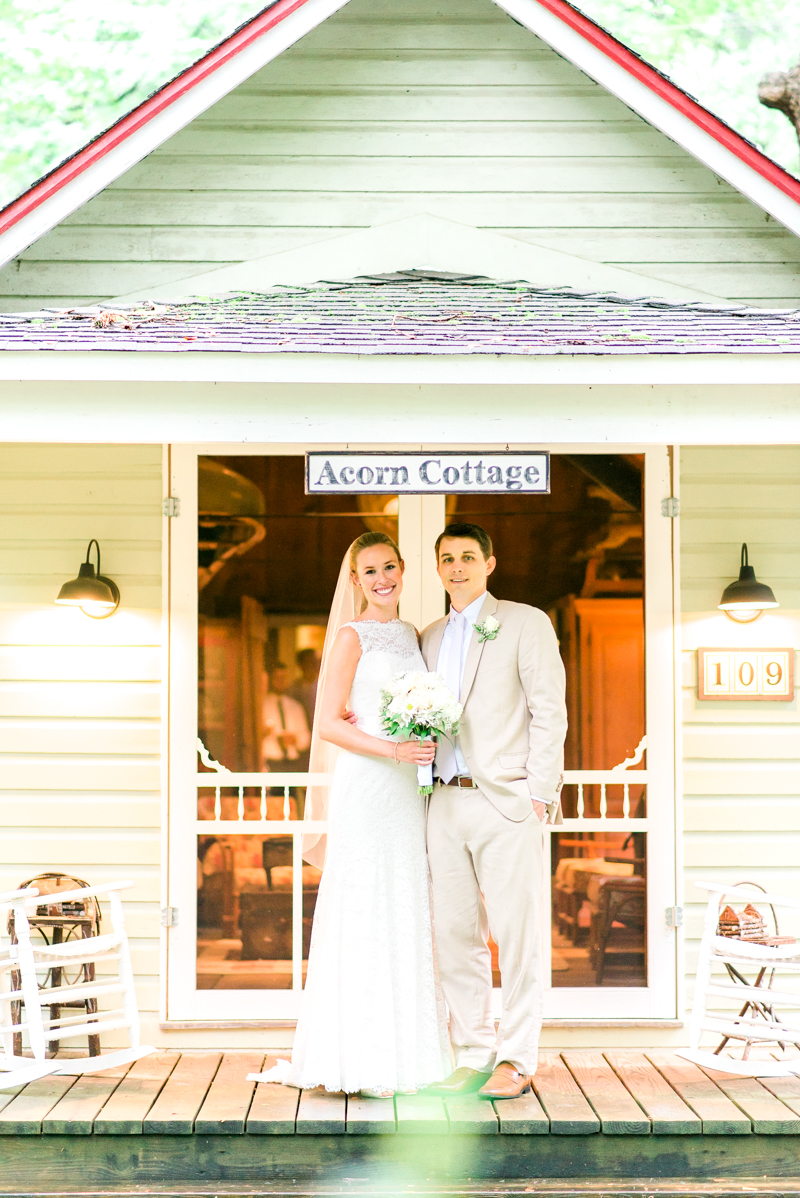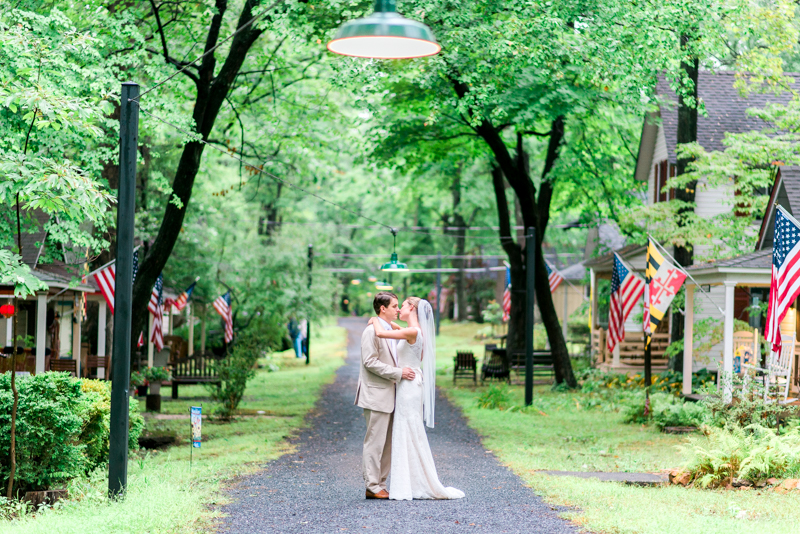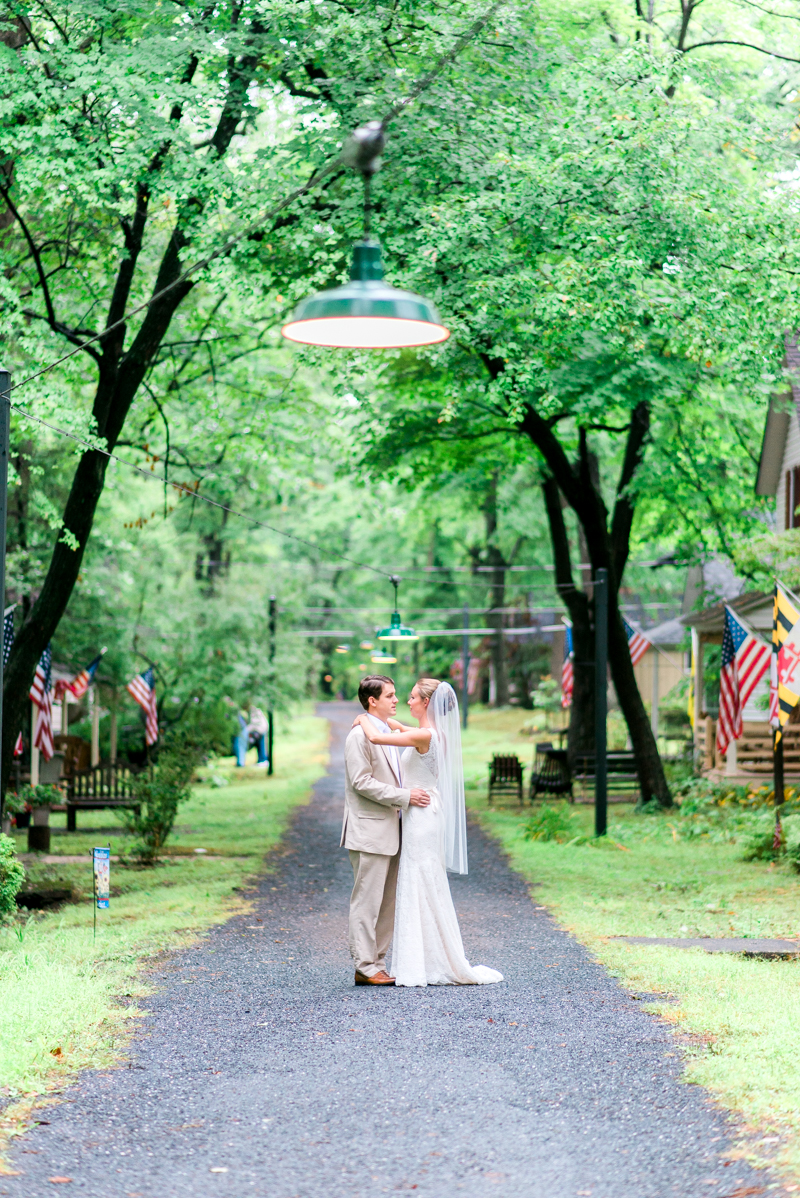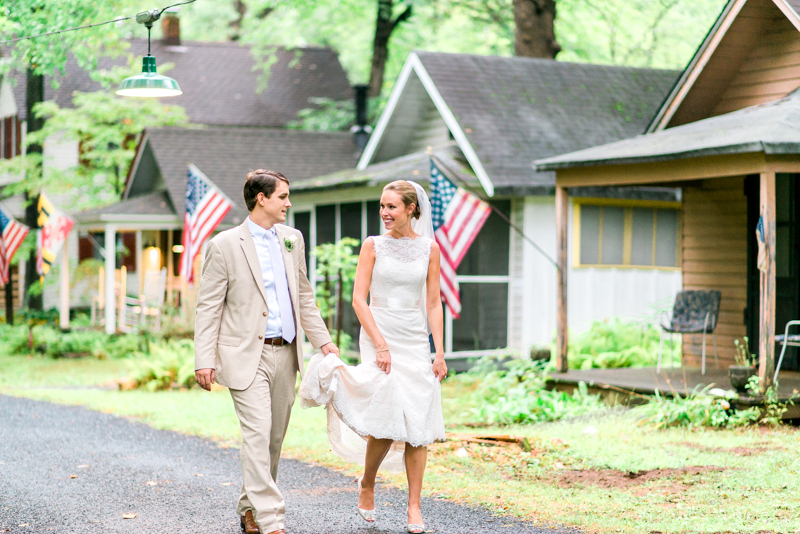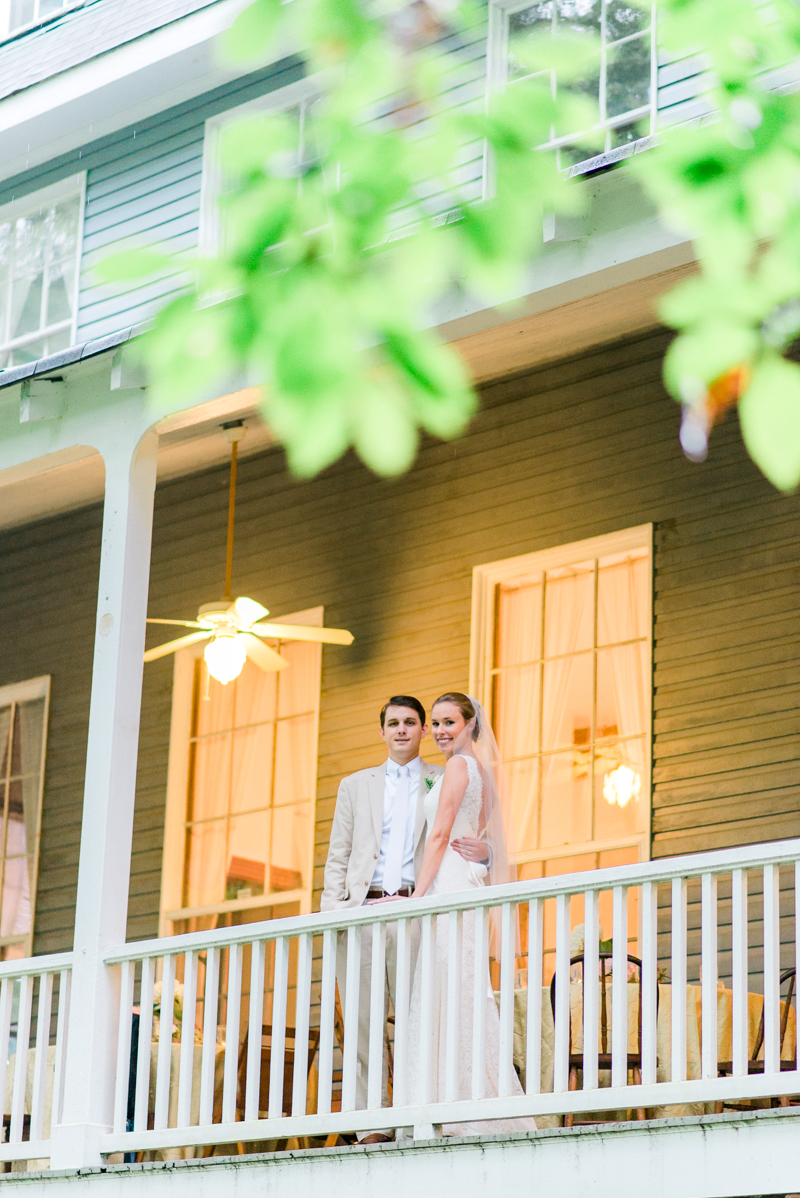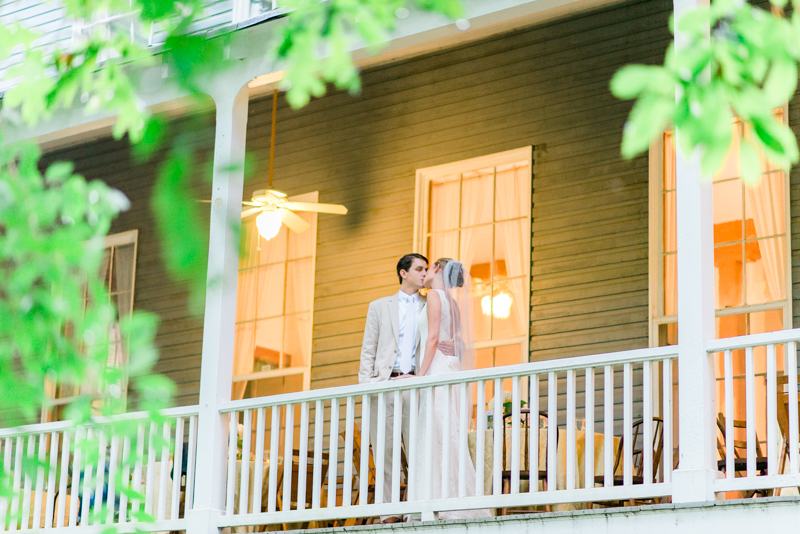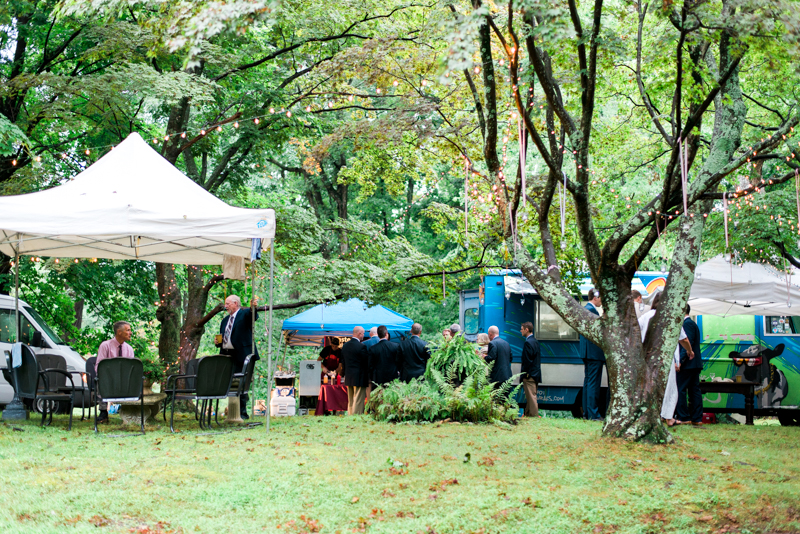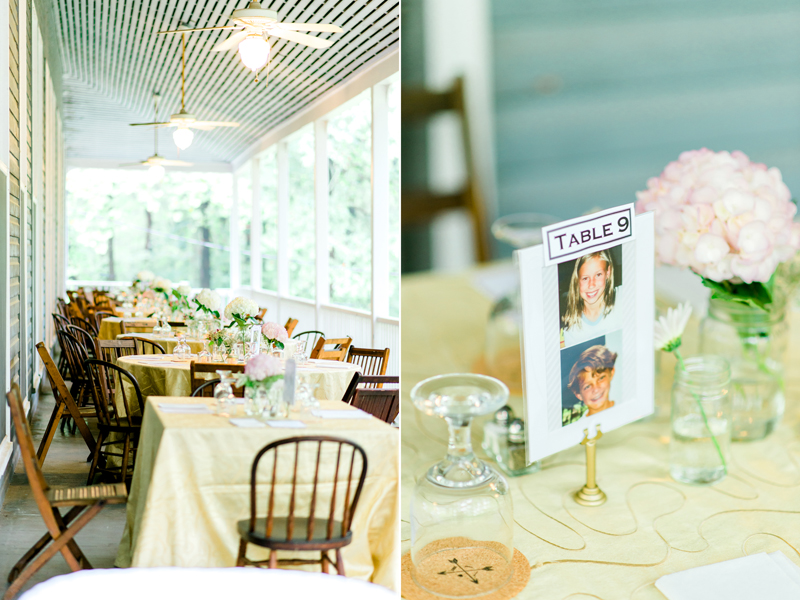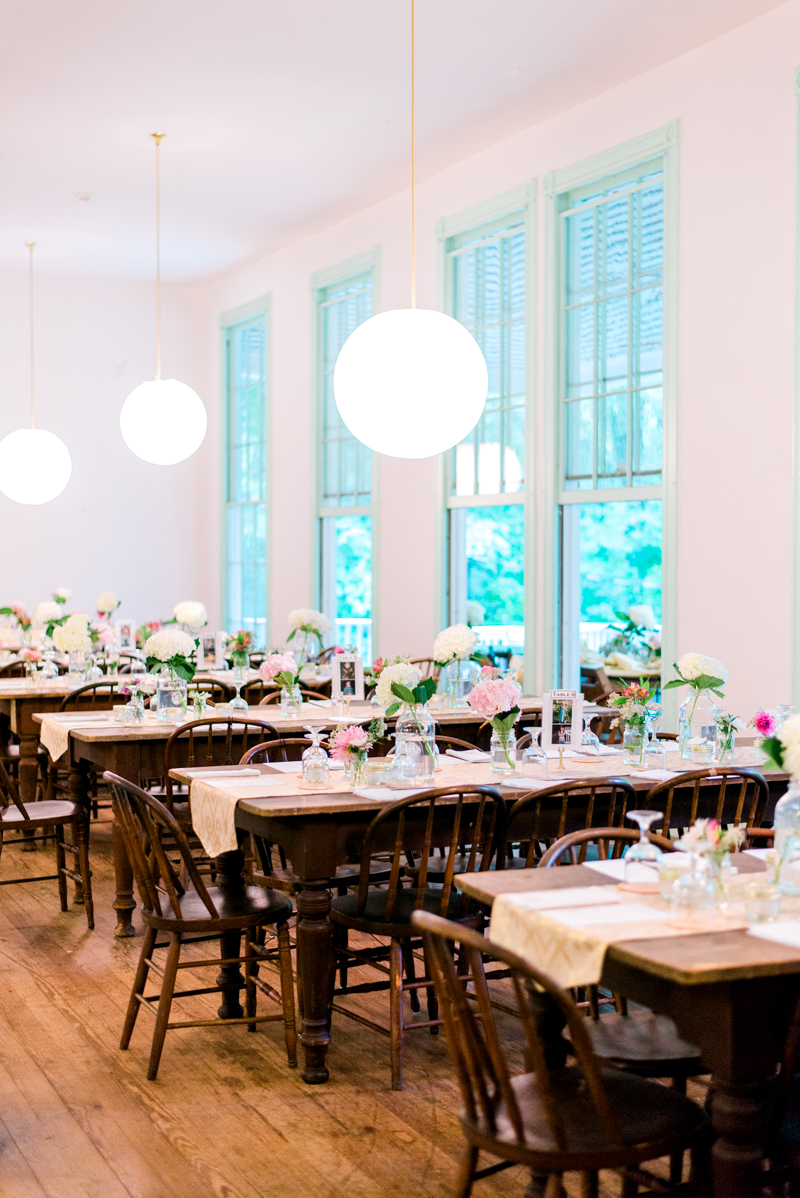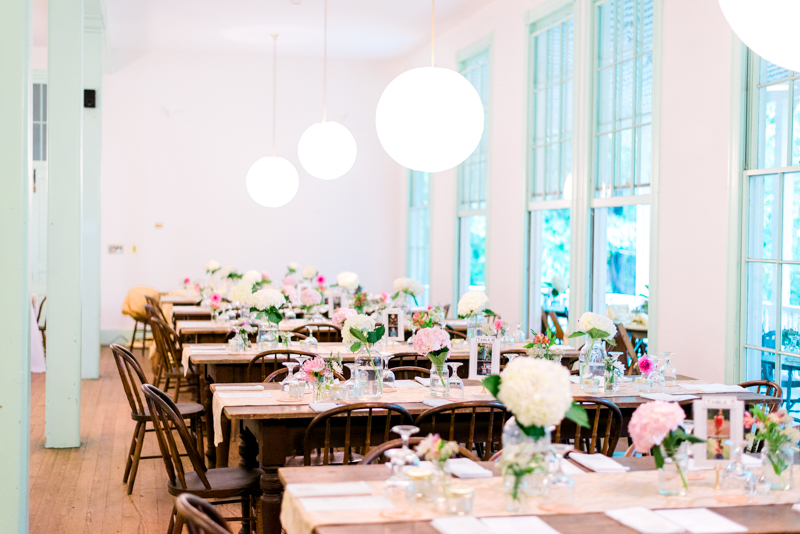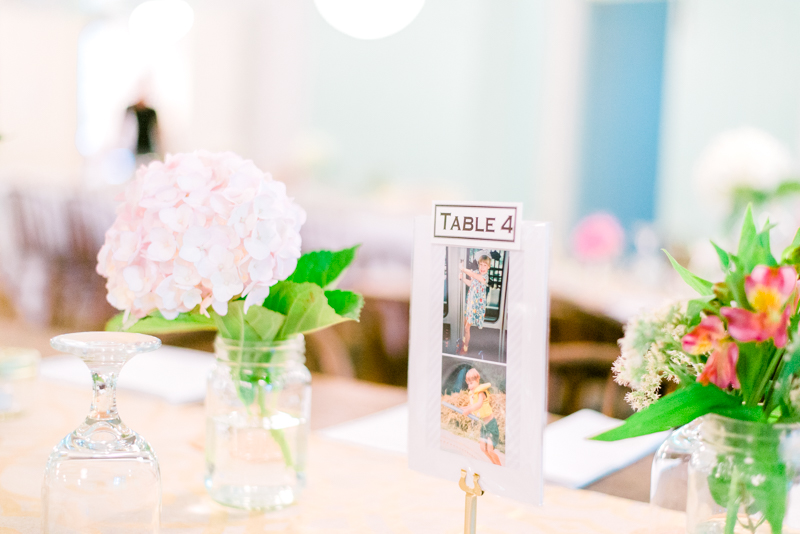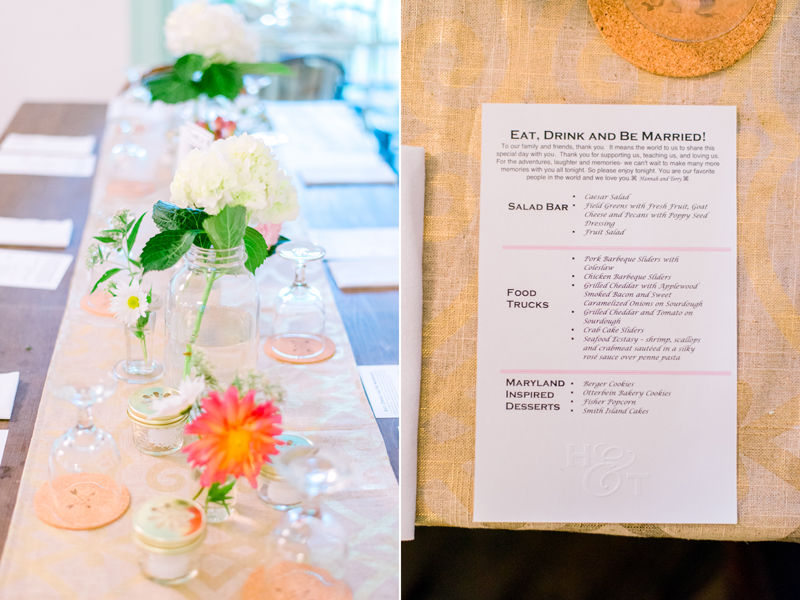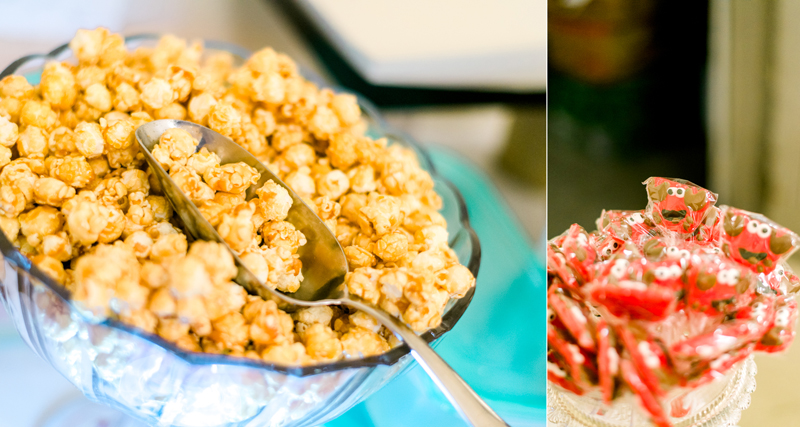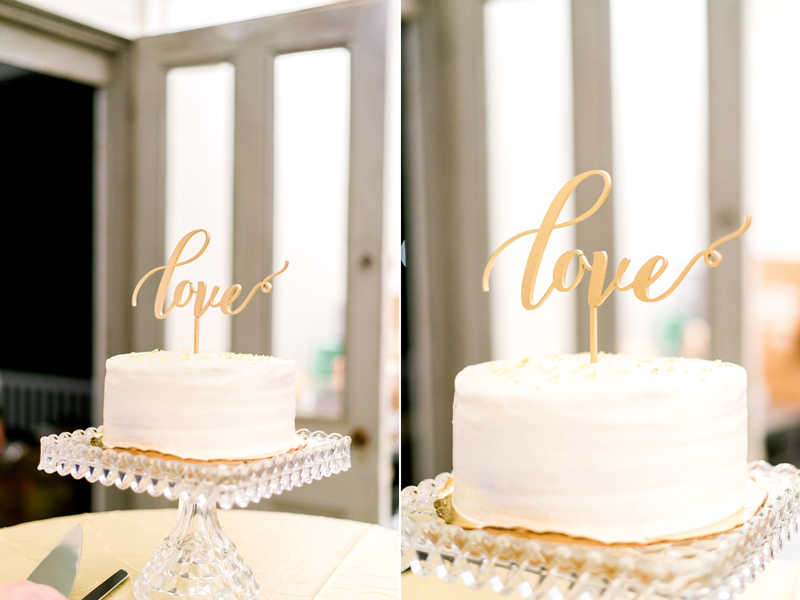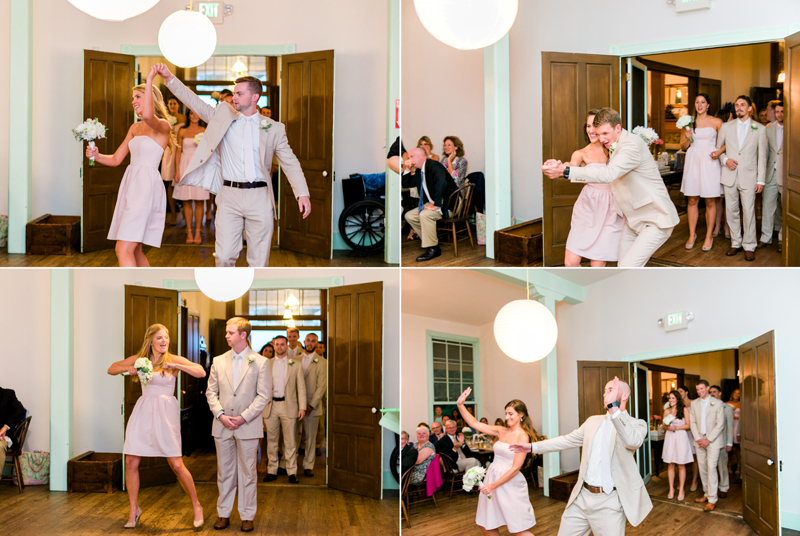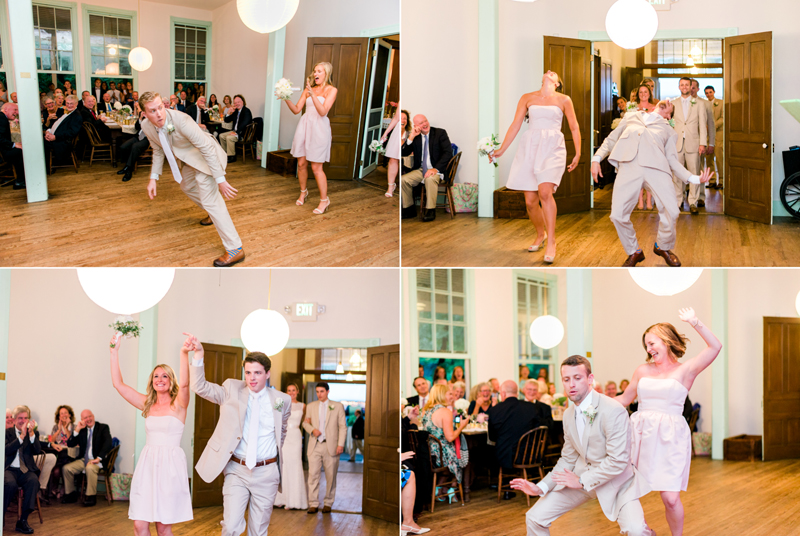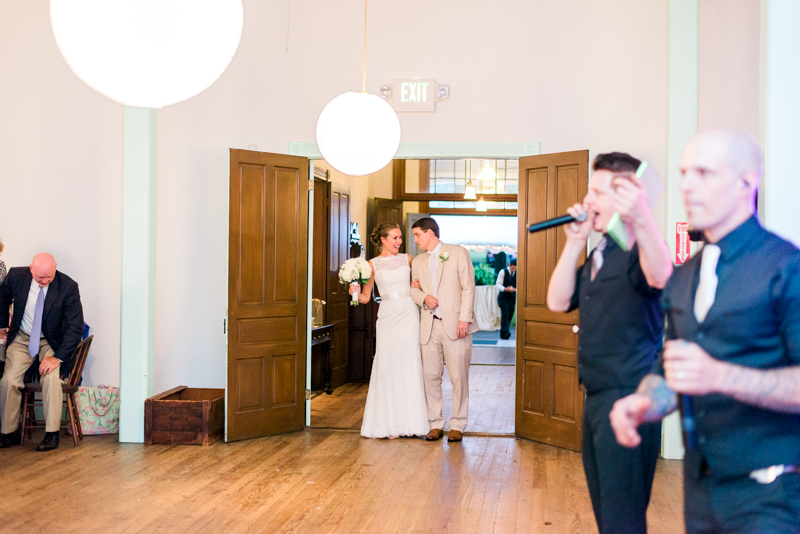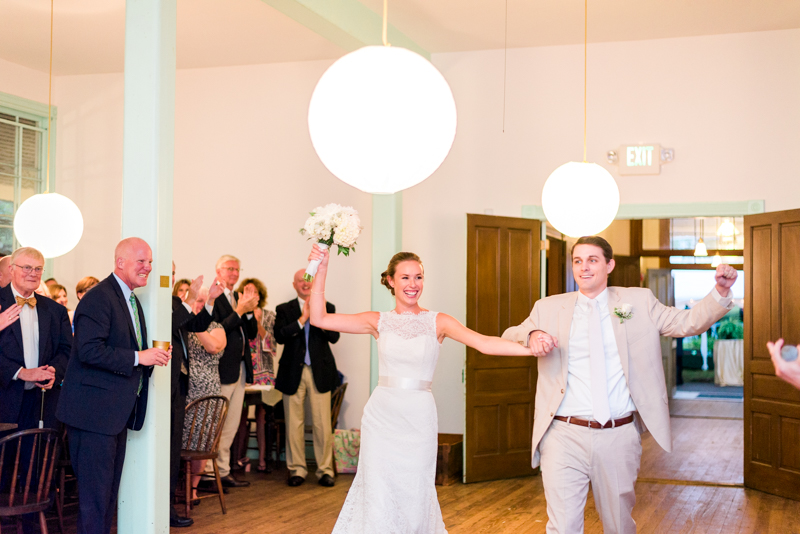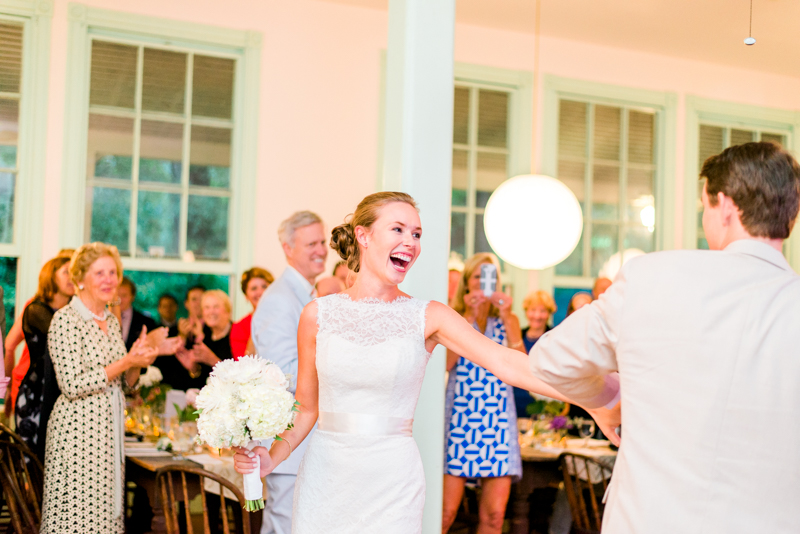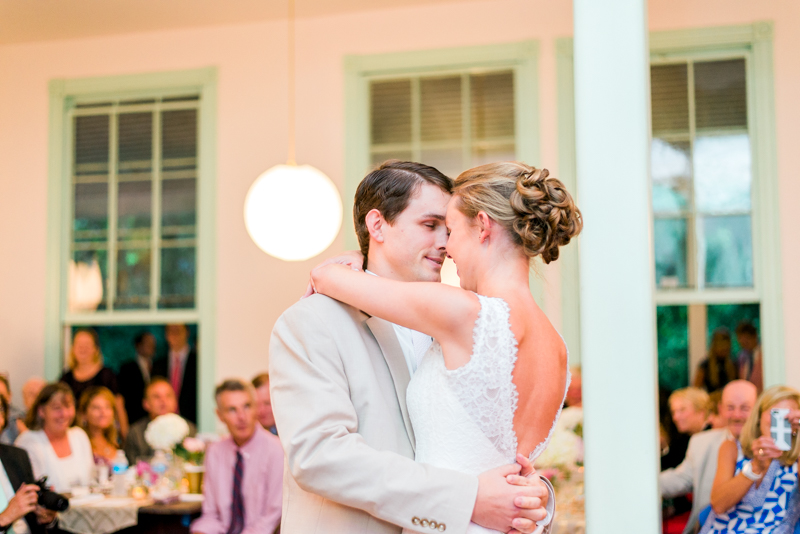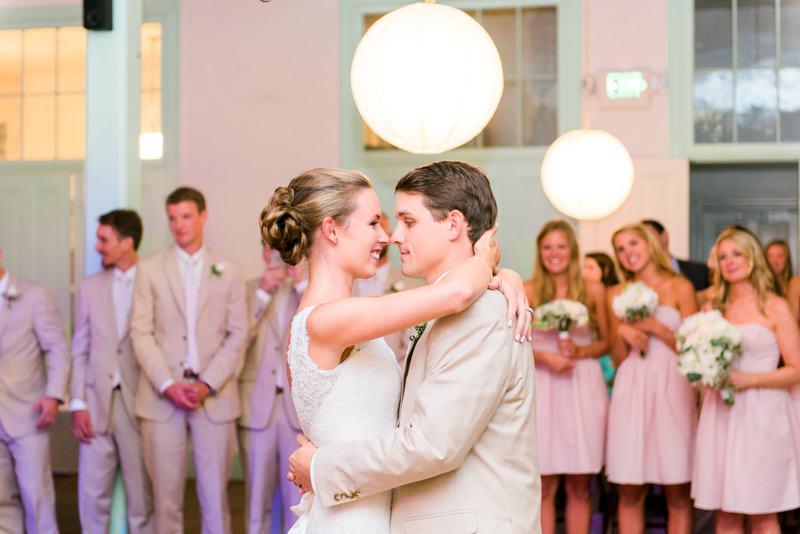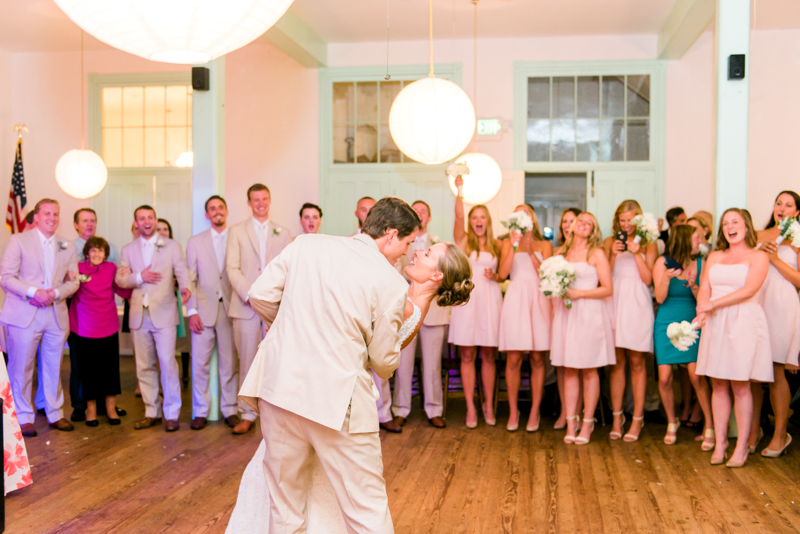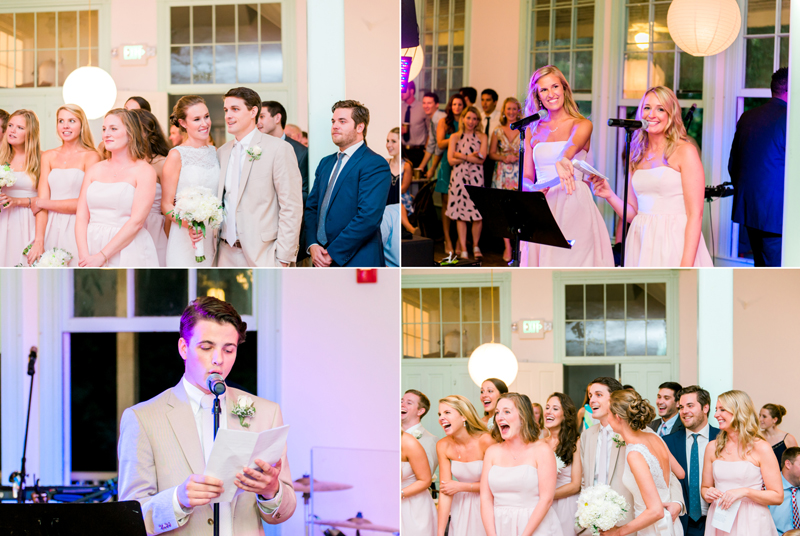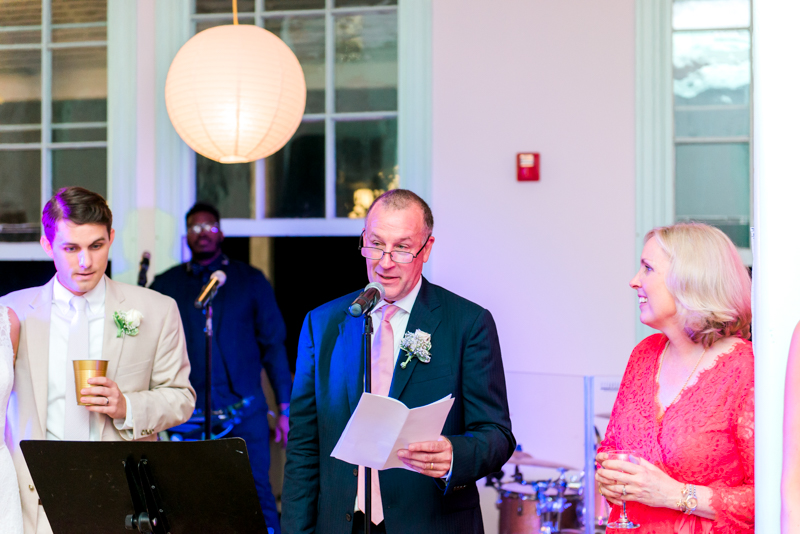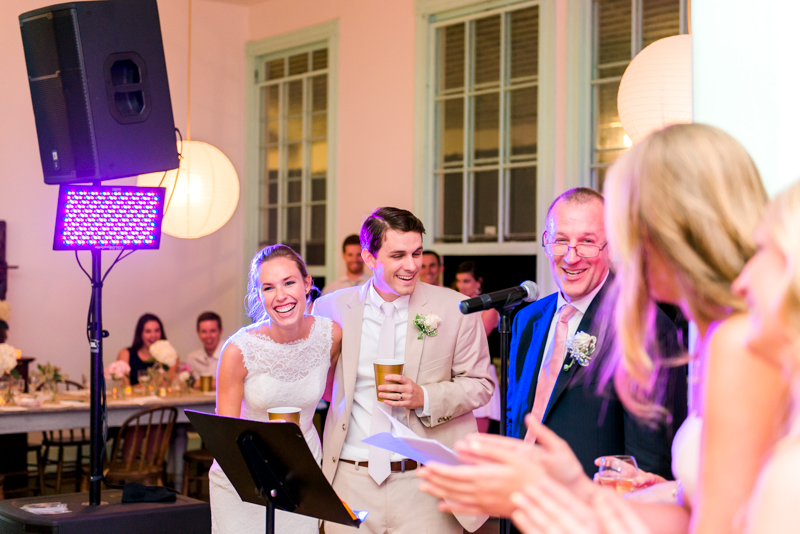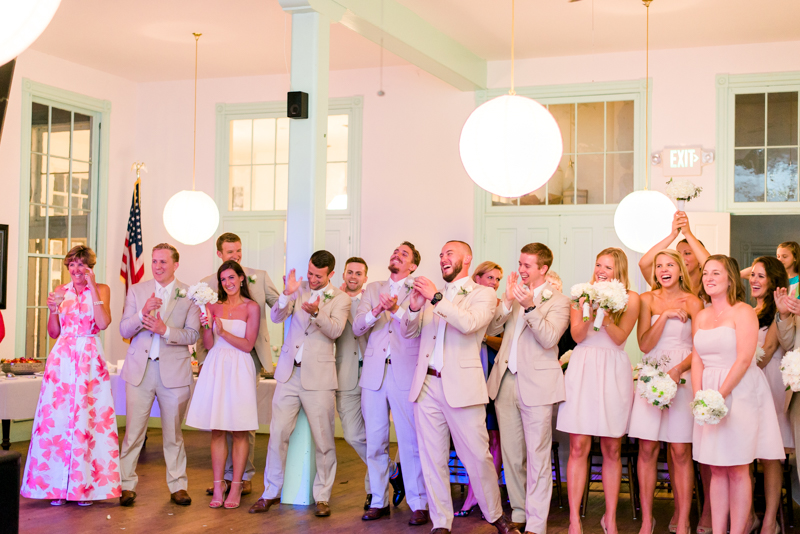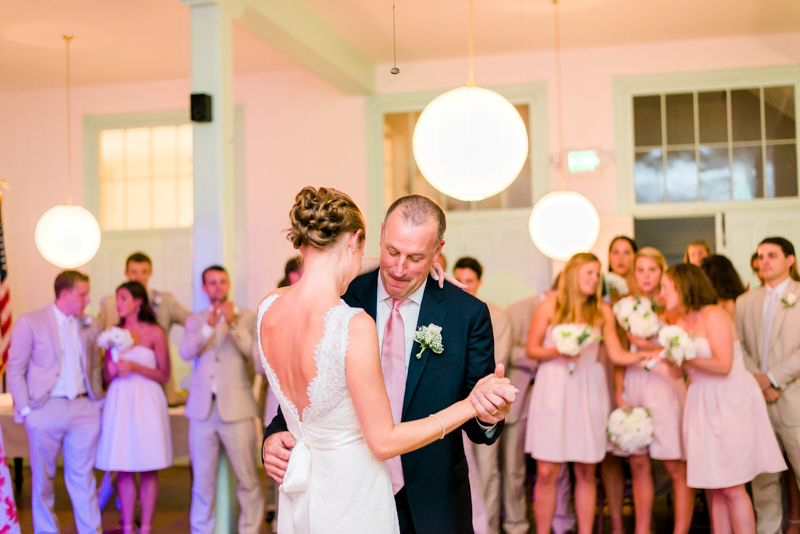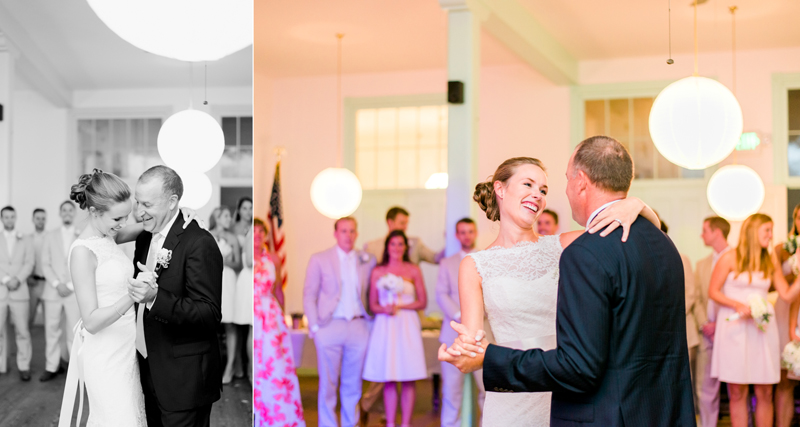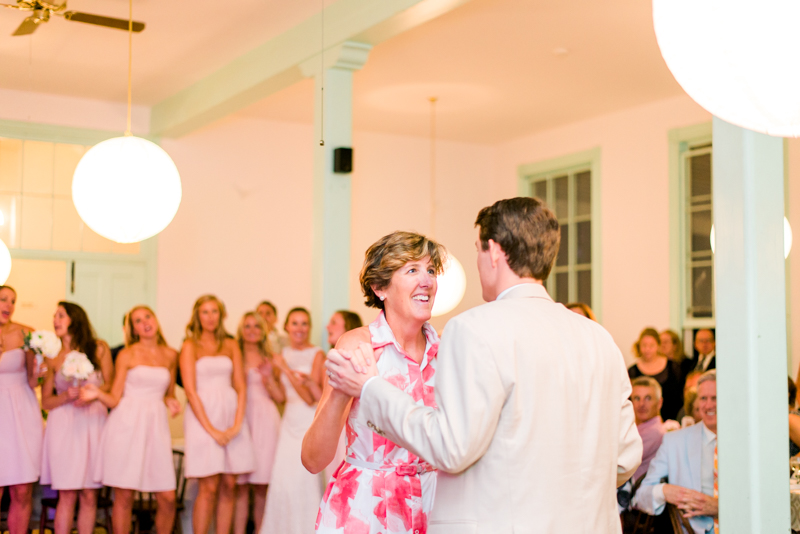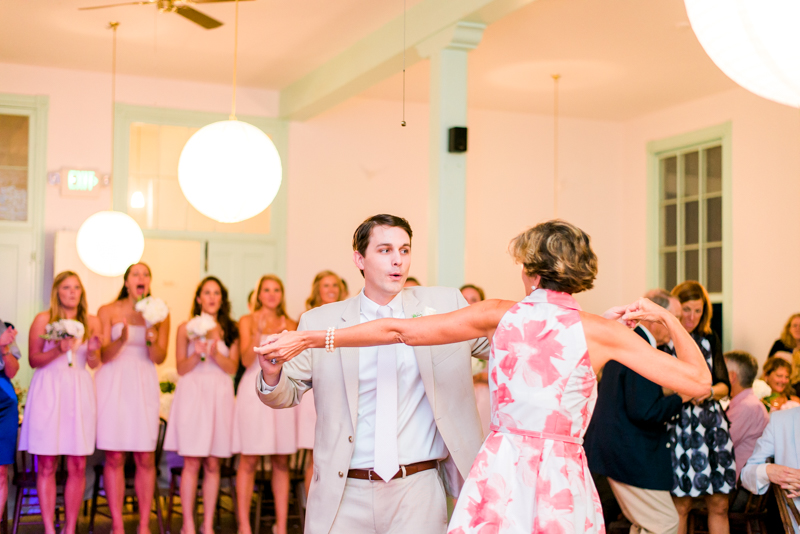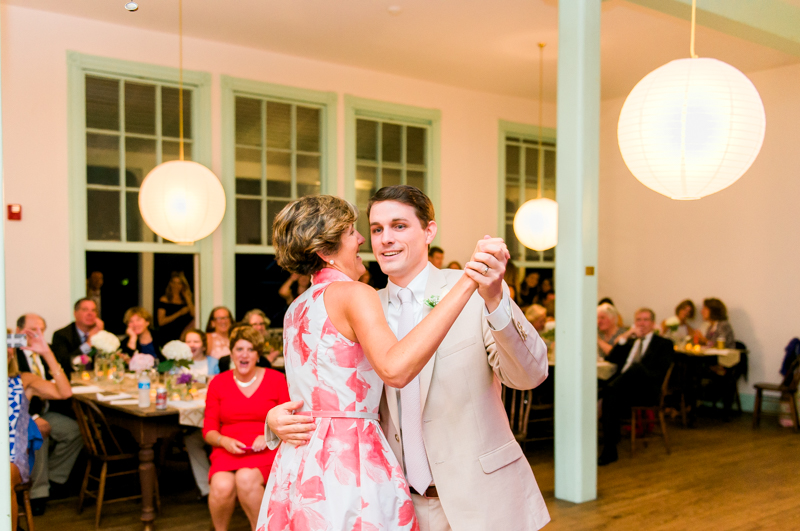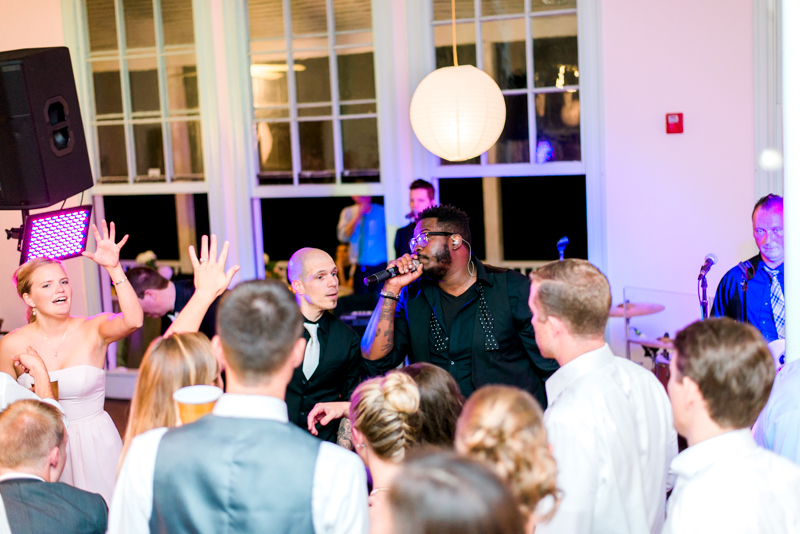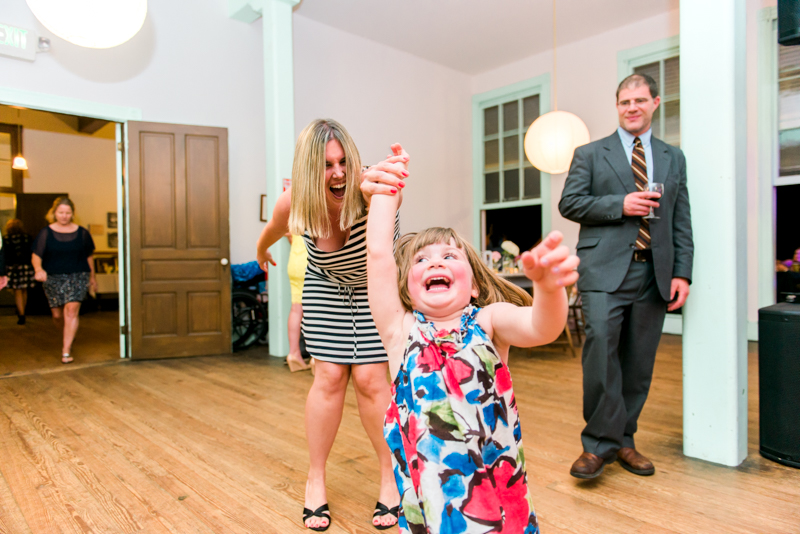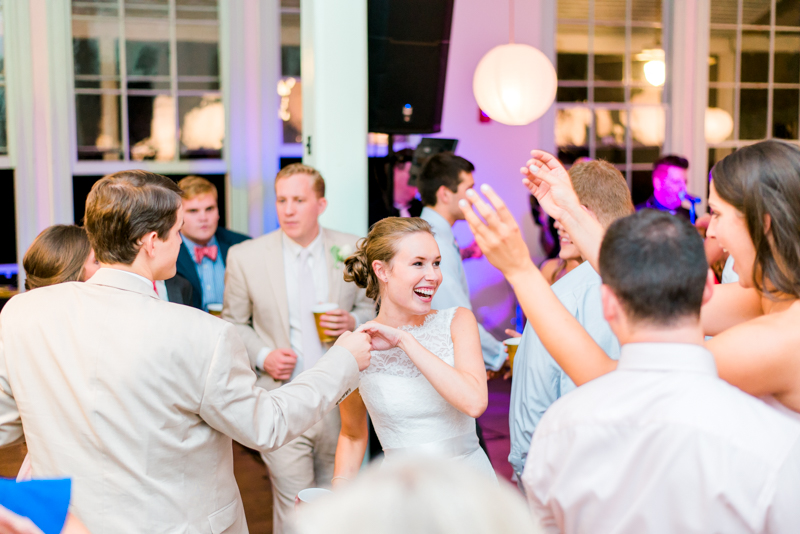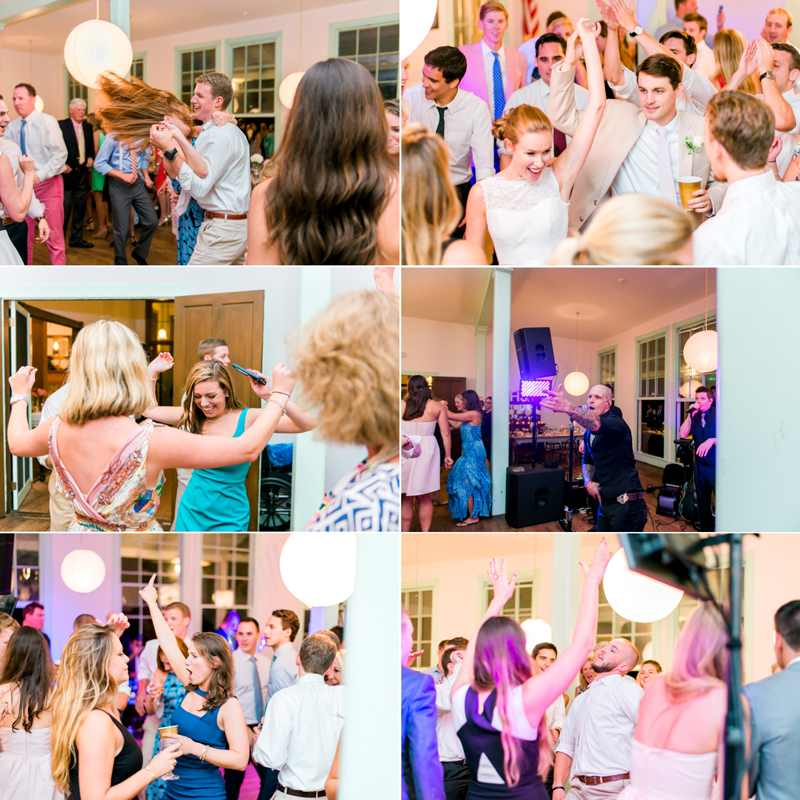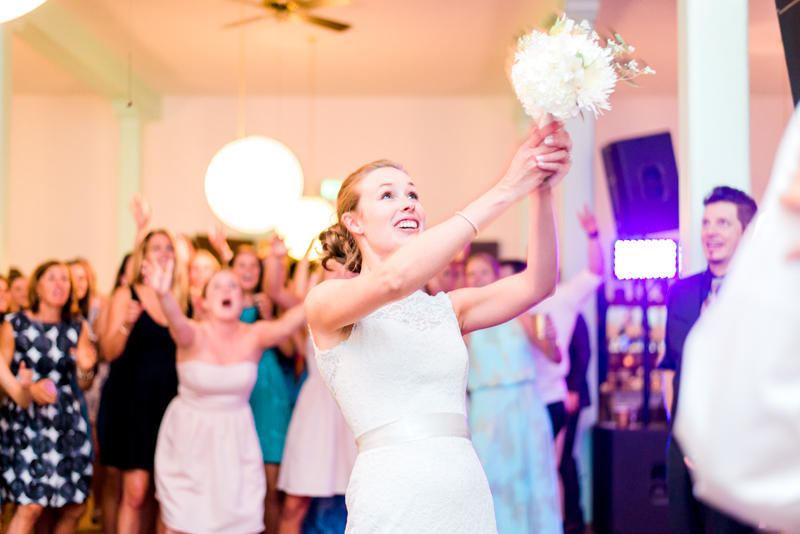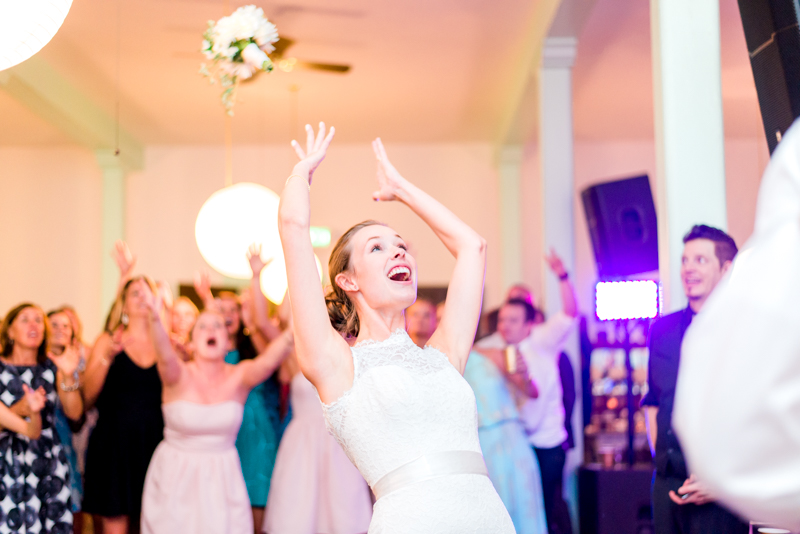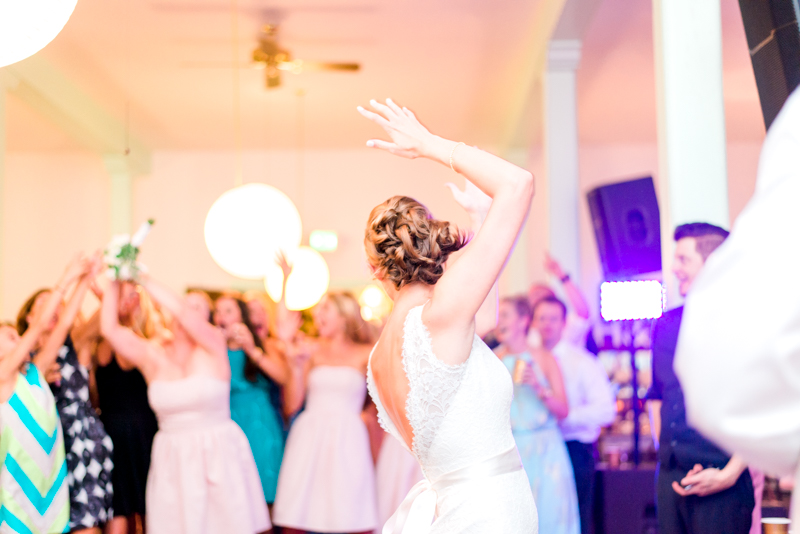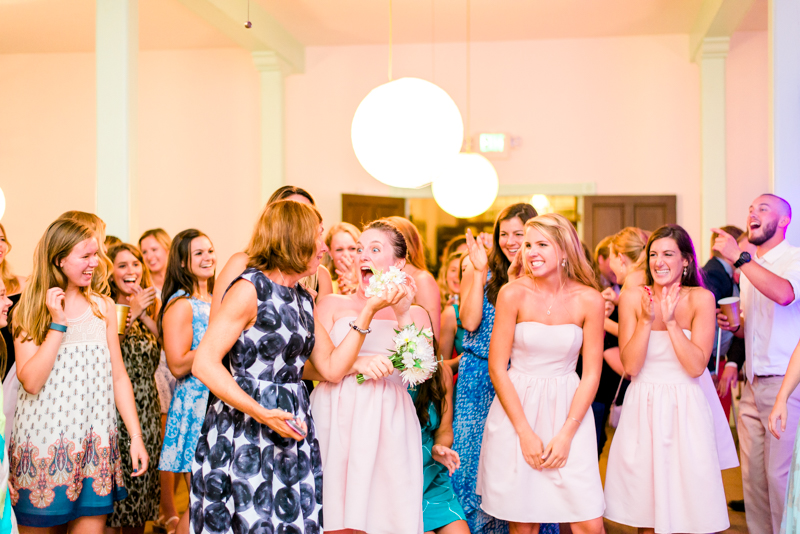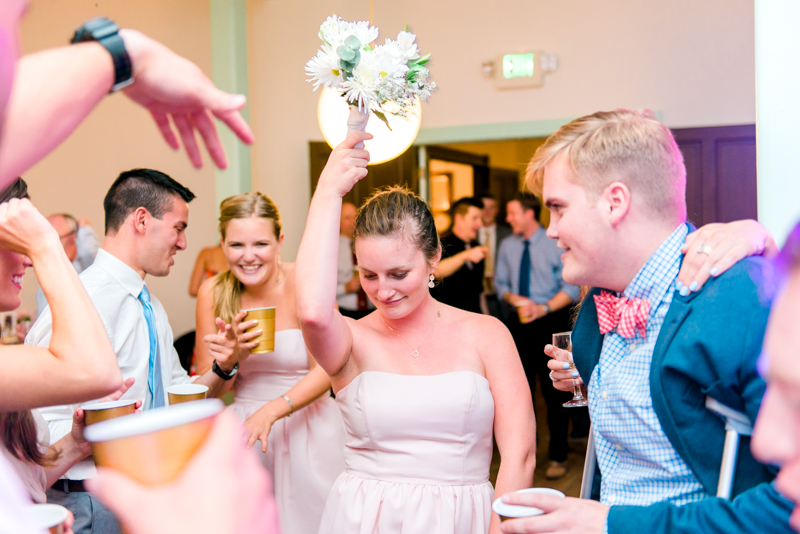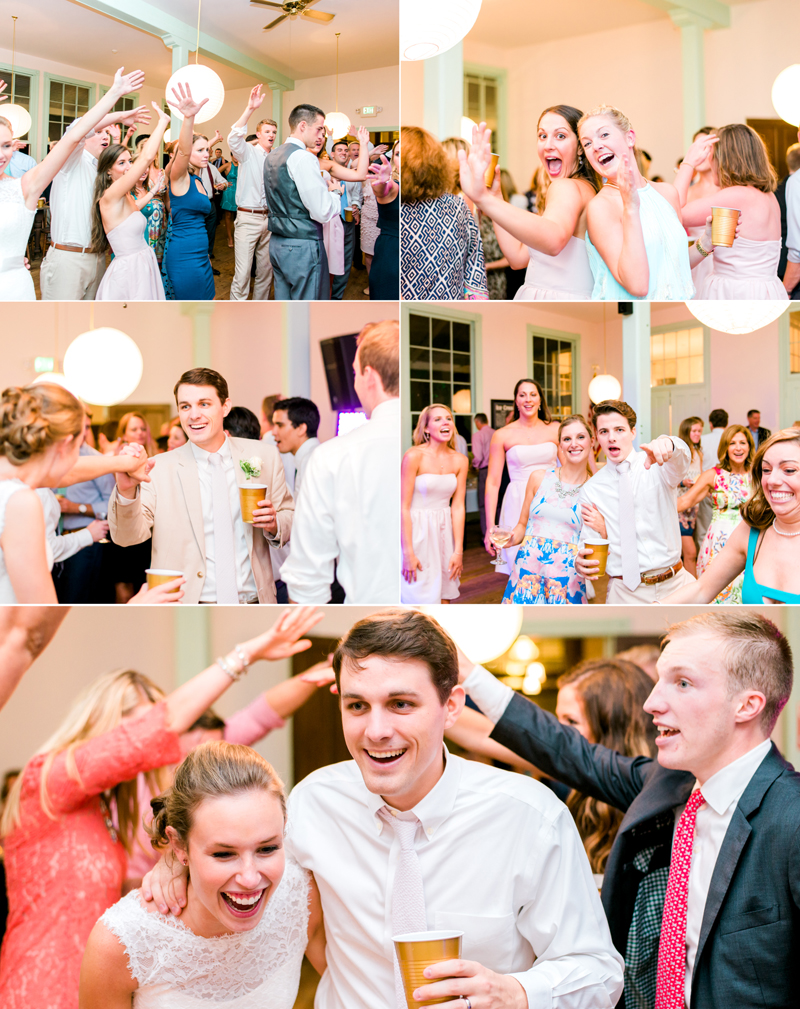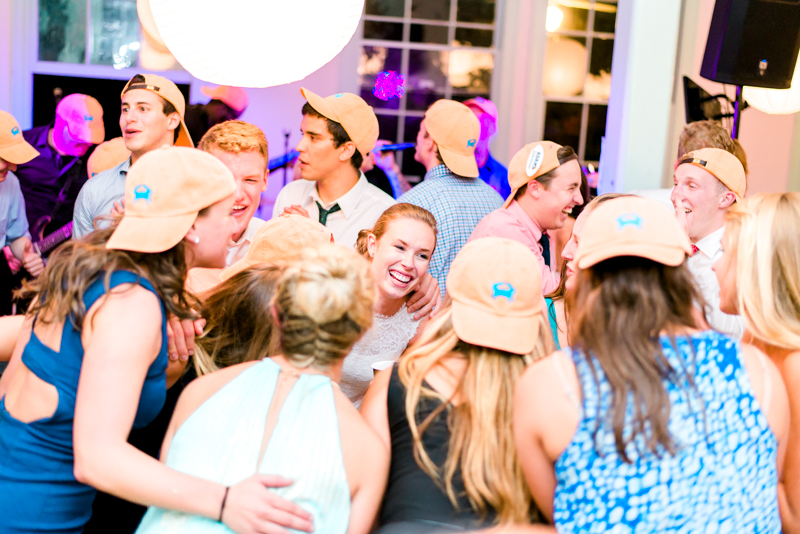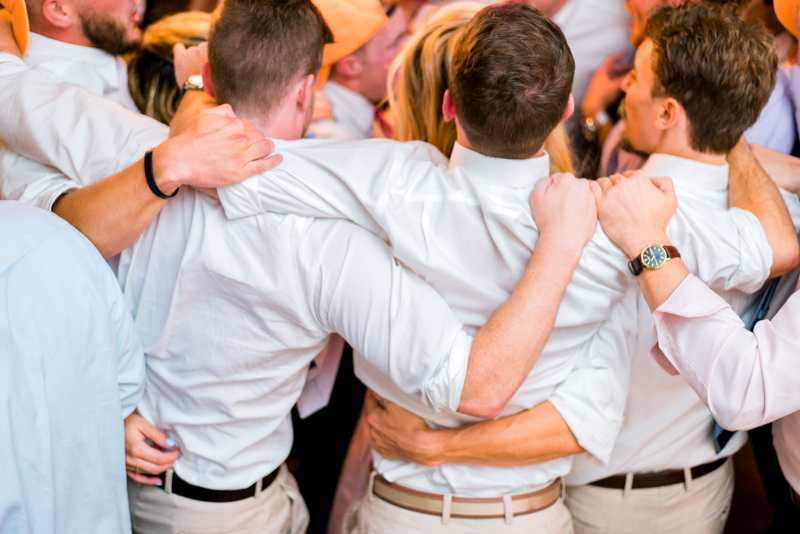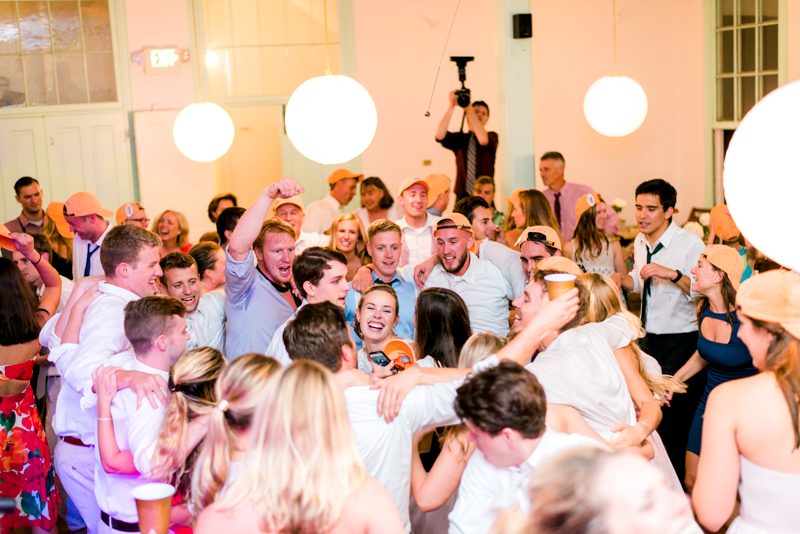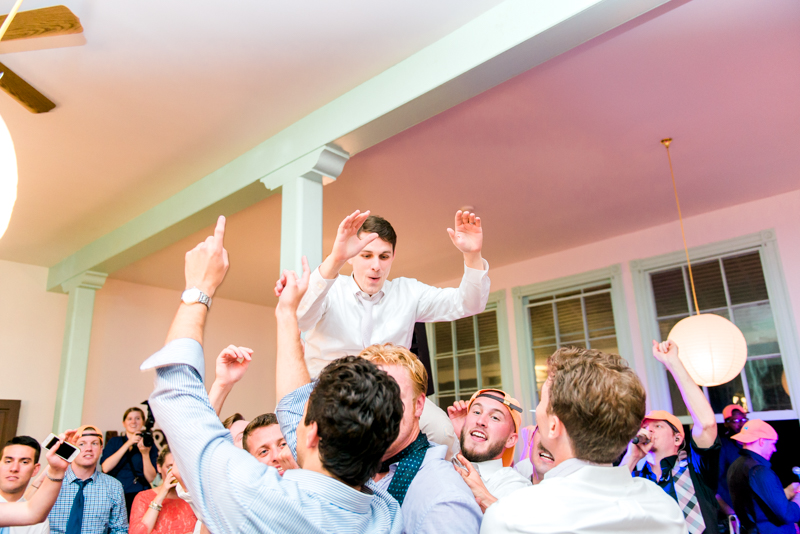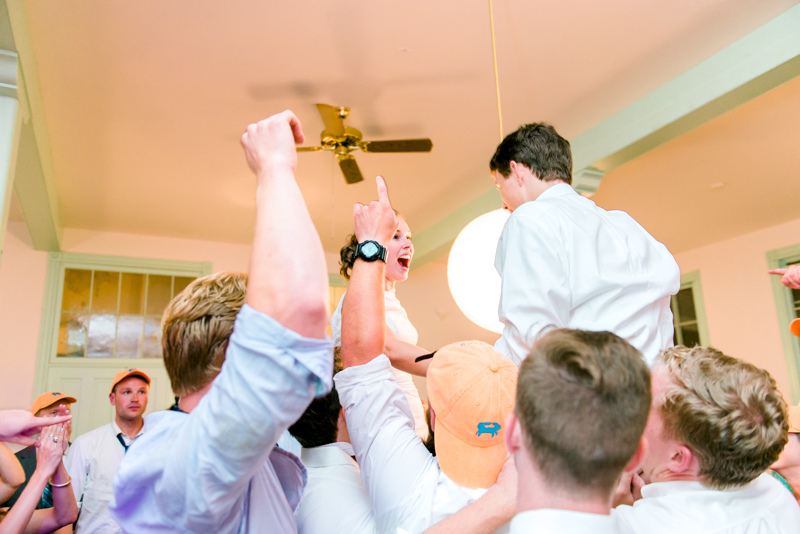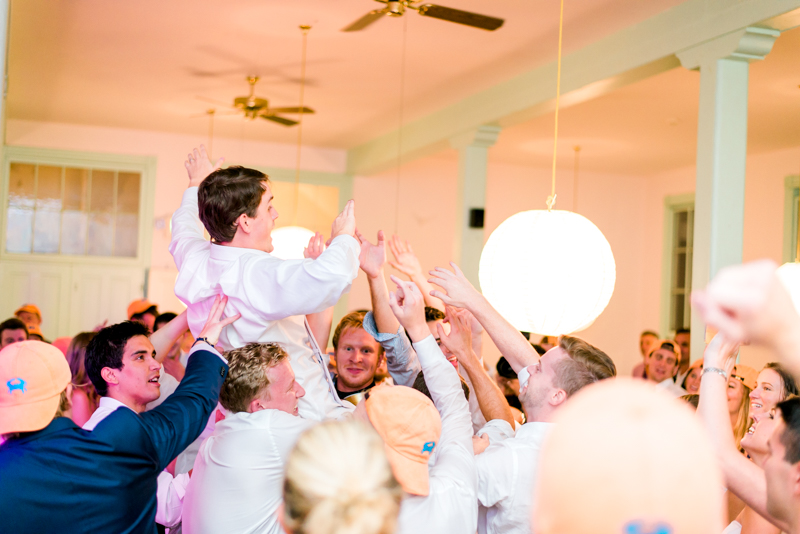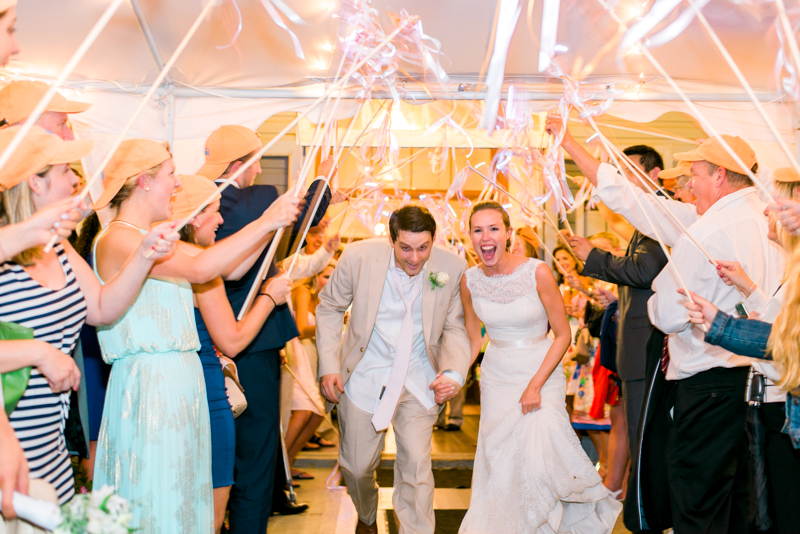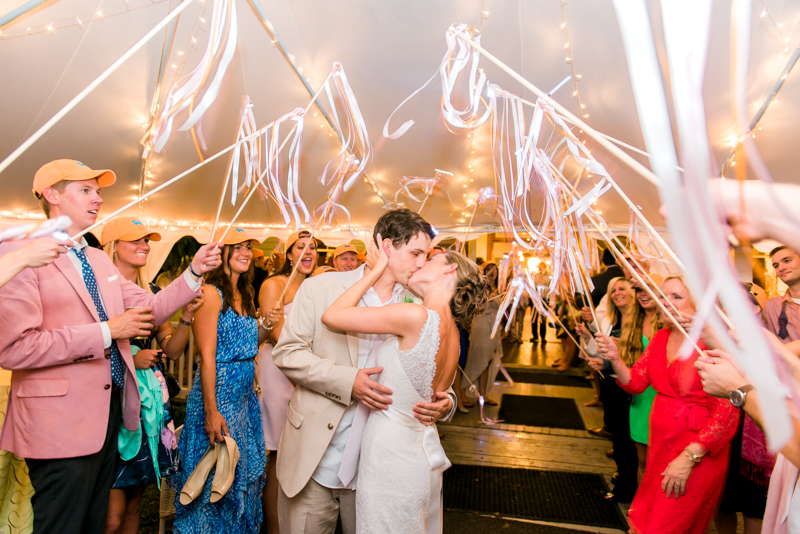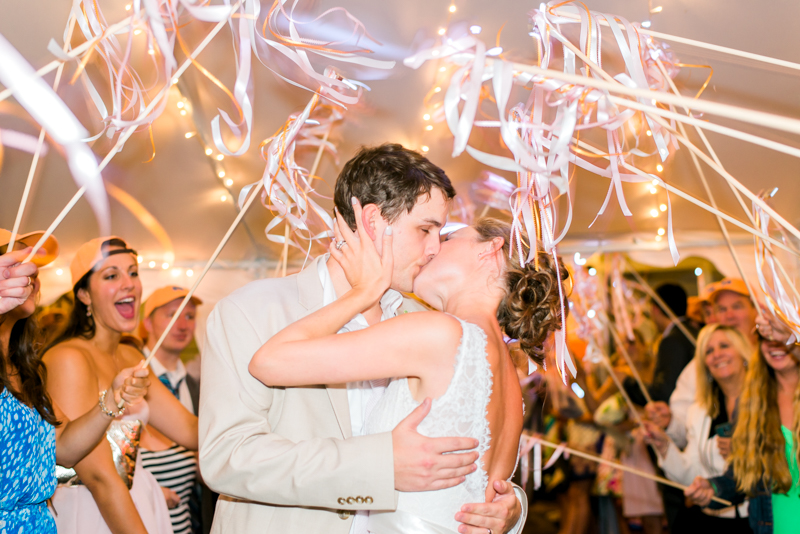 The incredible vendors that made this day amazing!
Ceremony & Reception Venue: Emory Grove Hotel
Florist: The girls actually made arranged their own flowers. Skill!
Hair & Make-up: Up-Dos for I Dos
Caterer: Santoni's
Food Trucks: Kommie Pig, GrrChe, Jimmy's Famous Seafood
Band: The Loop Band
Dress & Designer: Gamberdella Salon for Brides (this is the same shop that Hannah's mom got her own wedding gown at over 30 years ago - amazing!). Designer is Mikaella
Tuxes: Jos. A. Bank
---
---
---